A Trailer With Champagne on Tap, and 5 Other Roaming Bars You Can Rent for Your Wedding
And they're totally Insta worthy too.
An open bar is an open bar, but a trailer with unlimited booze on tap at your outdoor wedding reception or cocktail hour? Now that's a whole new level of fun. It doesn't hurt that these six adorable options are totally Instagram worthy too—so whether you just want your guests to have a really, really good time or you need a pretty backdrop for your photo booth, these rentable, roaming bars are just what you're looking for.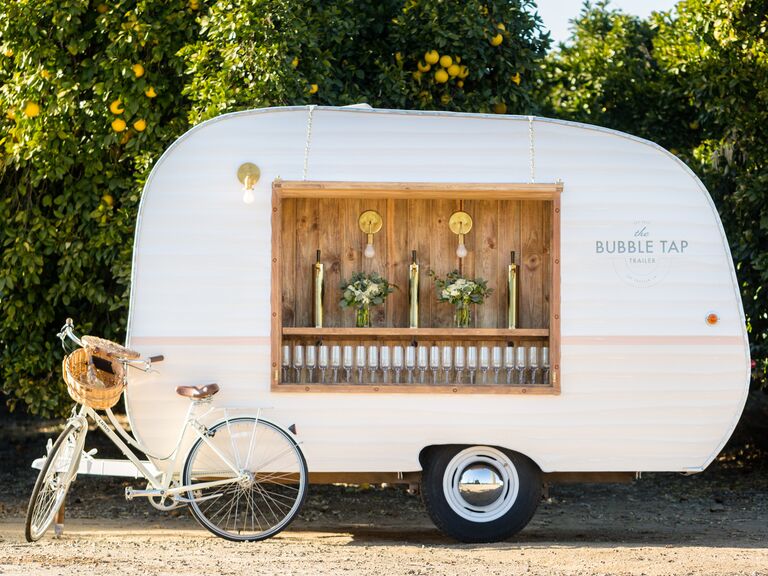 Perfectly compact and suitable for any size event space, the Bubble Tap Trailer is a renovated 1953 vintage ham-canned camper trailer (yes, really) that's been converted into a mobile bar to serve endless prosecco to partygoers. The bubbly comes by the keg and serves 110 glasses per keg (and you can add on fun things to suit your palate, like a mimosa bar).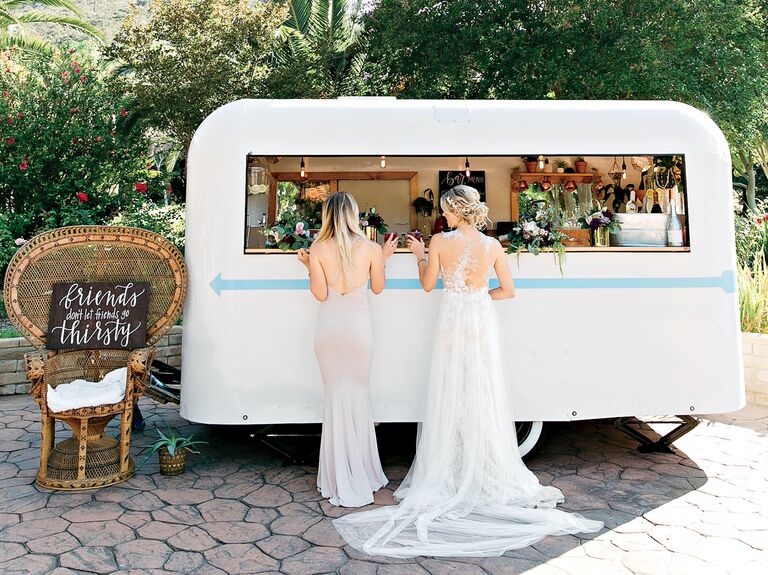 Based in Southern California, this charming 1946 trailer serves up crowd-pleasers like beer, wine and cocktails. Bonus: The cute exterior also makes for an ideal photo booth backdrop.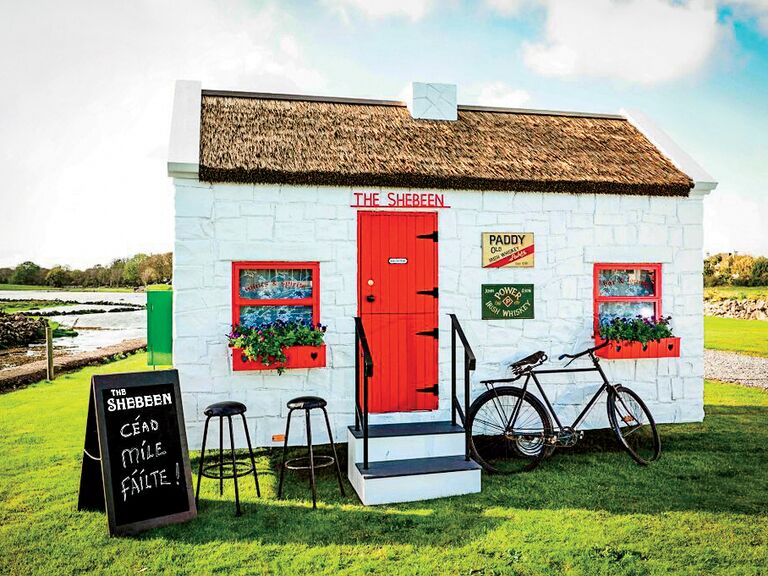 If you're a casual duo, this mobile Irish pub is a perfect pick. Created in Galway, Ireland (naturally), the tiny shed has enough interior seating for 10 guests, or can serve pints from its open windows and red door.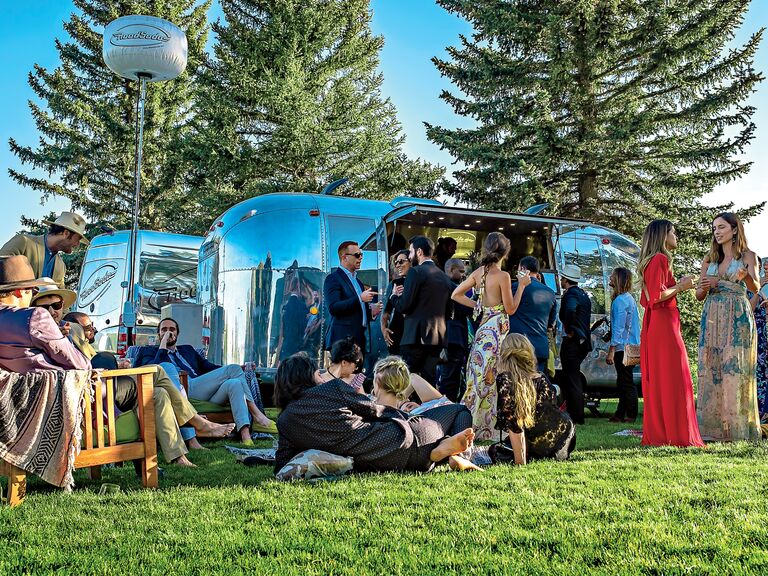 Cocktail aficionados will love the craft sips that come out of this 1960s Airstream. The mixologists on board focus on bespoke recipes, event-themed menus and homemade add-ons like juices and syrups.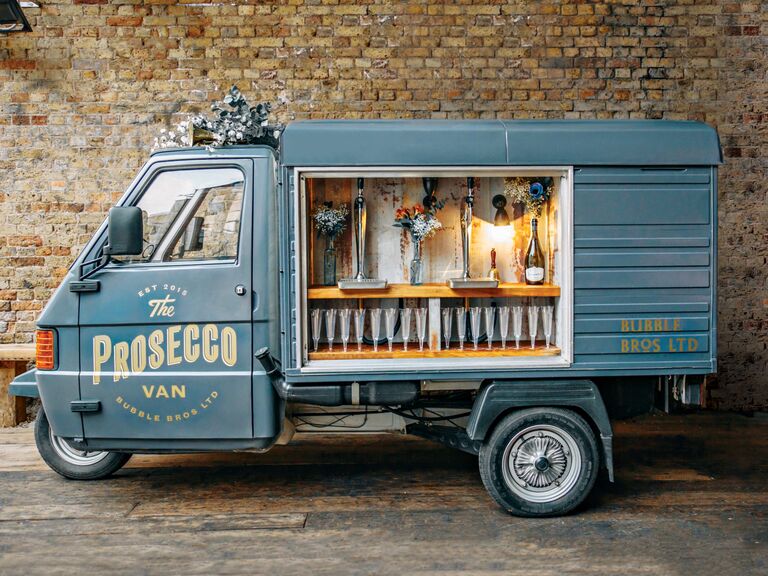 The bubbly brainchild of two gents from the UK (aptly dubbed the Bubble Bros), the Prosecco Van recently launched in the US to the delight of partygoers everywhere. The converted Piaggio Ape (a retro three-wheel mini truck) pours glass after glass of celebratory cava from its taps, ensuring the dance floor stays packed.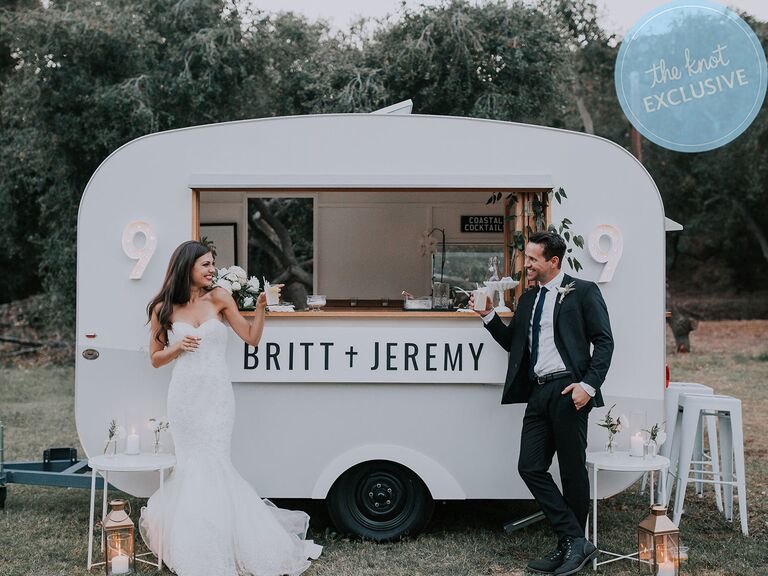 This fully customizable bar is described as a "blank canvas" because you can personalize the details any way you wish for your nuptials (just like how Britt Nilsson and Jeremy Byrne did for theirs)—with VIP bar service and craft cocktails only made from the freshest, most in-season ingredients.