PSA: Valentine's Day Shouldn't Be the Only Day You Celebrate Your Relationship
Here's why anticipating grand holiday gestures may spoil everyday pleasures.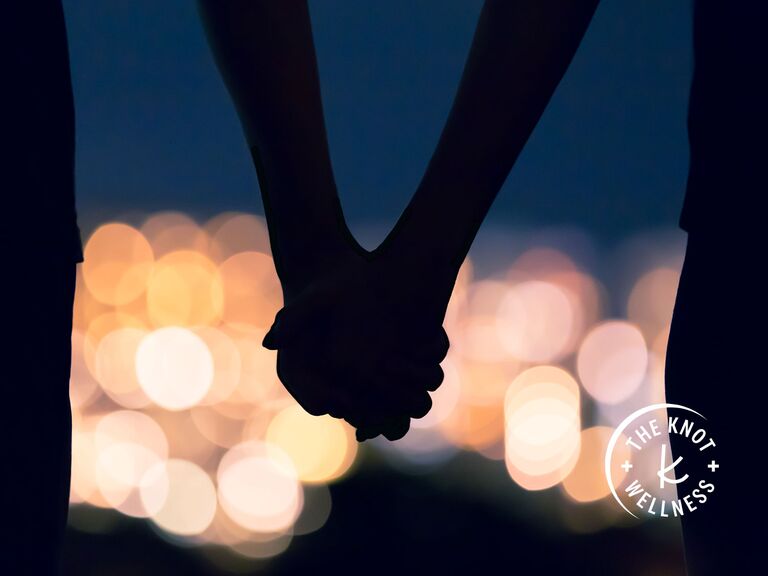 kieferpix / Getty Images
Why is Valentine's Day celebrated? The precise origin of the holiday is unclear, but the heart-filled occasion we now know as Valentine's Day has blurred beginnings. In Ancient Rome, the pagan festival of Lupercalia, which fell between February 13 to 15, involved the slaughter of animals and then, slapping women with its hide to promote fertility. Legend also proposes Roman Emperor Claudius II executed two men, each respectively named Valentine, on the 14th of February in the 3rd century AD. In the 5th century AD, Pope Gelasius rose to power and ended the sordid festival, reclaiming the date under the Catholic Church; thereby, dubbing it St. Valentine's Day in honor of the martyred saint of that same name.
Since then, society has progressed beyond the bad history of Valentine's Day, evolving into a celebration of love. There's also the opposing viewpoint of the holiday, which some perceive as abundantly commercialized. Sentiments surrounding the holiday stem back to grade school when holiday cards are distributed with sweets, and well into adulthood when the day ends with red roses and a candlelit meal for two. Valentine's Day also bookends proposal season, which our data confirms is one of the most popular dates each year for engagements. However one might see Valentine's Day, there's no right or wrong answer about celebrating the holiday. But when it comes to your relationship, your love deserves more than one or two celebrations per year.
"As a couple's therapist: anniversaries, New Year's Eve, birthdays, Valentine's Day, these are just rituals that have been established. And that's a really healthy thing, to have these rituals," says Dr. Laura Heck, LMFT and Gottman-Certified Therapist. "The thing about rituals is that you know what the expectations are… You're going to celebrate, get a meal, get dressed, maybe get a gift, shave your legs, wear sexy lingerie. You know the rules for these rituals and it's a way to mark time."
"But, unfortunately," she pauses, "what happens in most relationships is that Valentine's Day, birthdays and anniversaries are the only time that people look forward to celebrating their relationship." Below are tips for ways couples can celebrate their relationship on Valentine's Day—and beyond.
How to Celebrate Your Relationship on Holidays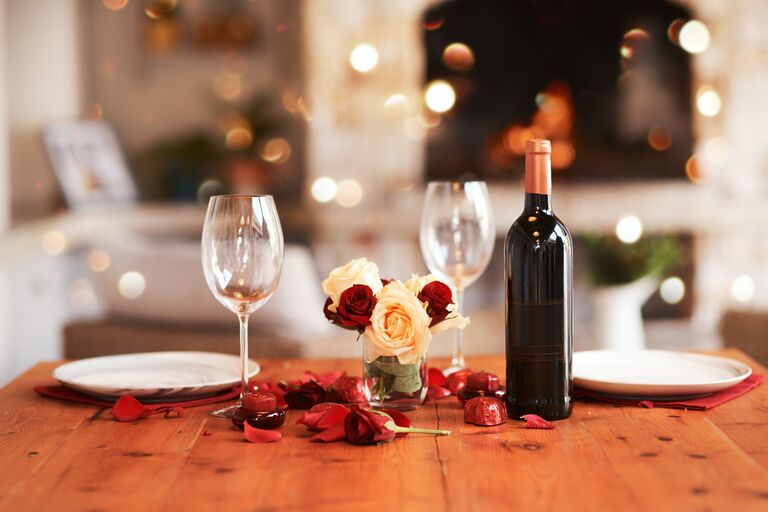 With that out of the way, then why do we celebrate Valentine's Day today? "I think Valentine's Day is a fabulous holiday," says Dr. Heck. "The whole purpose of why we memorialize a day is to take time out of your schedule out of 365 days to say, 'This is the day to think specifically about the relationship.'"
Valentine's Day and special occasions are also opportunities to acknowledge, then plan ahead. "I'm a fan of holidays because it helps you to organize," she continues. "Plus, holidays can be a reminder where you're remembering it's not the only day you should be celebrating your relationship. It's just an example of what you should be doing on a consistent basis."
Arrange Your Future Date Calendar on Holidays
Call it a "Cal-entine's day." Using holidays like Valentine's Day to preschedule date nights and dates is a great use of time. "Pull your calendar out as a couple and find how you can establish rituals on a monthly or biweekly basis," suggests Dr. Heck. "Every Valentine's Day, plan your year out for how you can celebrate each other… What I would say is to use Valentine's Day as a good reminder that you should be planning ahead to have all sorts of rituals throughout the year to pinpoint and celebrate the relationship."
Establish Holiday Expectations
It's like that meme: expectations vs. reality. Valentine's Day is no different for partners who share opposing viewpoints of the holiday, or any special occasion for that matter. "When I met my husband, he was really clear that we will not be celebrating our love on Valentine's Day… so I knew from the get-go that Valentine's Day wasn't going to be celebrated in my relationship, which was fine because the expectation was set," muses Dr. Heck. "There's a lovely quote that my business partner says: 'When you have an expectation vs. what actually happens, it's the space in between that you actually need to manage.' …You can communicate it ahead of time, like my husband."
Set Annual Traditions
For the couples who adore Valentine's Day and special occasions, practicing an annual tradition further ritualizes the experience. For example, some might schedule an omakase dinner (of sorts). "It could be what I call, a five-course, sexual experience, where you have all the dining, all the toys, all the candles. If there's a tradition that grows year after year, that can make Valentine's Day really special too," says Dr. Heck.
Or something that occurs on the anniversary date. "I have a couple, who on their wedding anniversary, will pull out their vows from when they were getting married. Every year on their anniversary, they make a new vow and write it down. So everything they do ties it back to their [original wedding celebration], every year," explains Dr. Heck. "If we're able to carry some kind of tradition, it makes it really special."
Don't Compare Your Relationship to Others
Social media is its own beast in relationships. During holidays, it's especially wise for couples to look to each other over their social feeds. "If you're constantly comparing your relationship or what your partner does for you compared to others, you can fall into a trap," notes Dr. Heck. "Because it's no longer about you or your partner, but you're comparing your relationship to everybody else's… It's the expectations and the comparisons that cause issues." After all, why is Valentine's Day celebrated if the meaning gets lost?
How to Celebrate Your Relationship Regularly
Beyond holidays, your love is meant to be celebrated daily. In fact, it's even better if it's habitual. "Rituals happen all throughout the year," says Dr. Heck. They start with simple gestures in the morning to the bigger occasions. Here are some tips to keep in mind.
Don't Make It About One Partner
Holidays like Valentine's Day often make it about one partner. But date nights should fulfill the needs of both parties. "Both need to feel special," she notes. "I love the art of switching, where every other third Thursday if you're going to calendar out your dates, you swap who will be whisking the other person off their feet and celebrating them. For example, you might not be a fan of sushi but you take your partner to get sushi and make them feel special. So that way both partners can feel special."
Speak Their Love Language Daily
Simple gestures go a long way, especially if couples learn communication styles and love languages of their S.O. "One of my favorite tactics is love notes on mirrors when they're brushing their teeth in the morning to habit stack," says Dr. Heck. "When they go to brush their teeth, it's the time they share what they love about their partner as a daily reinforcement of what they love about their partner. That sticky note is going to feel really good if they're a 'words of affirmation' person."
Or, it could be something as simple as pouring coffee for yourself and your partner each morning. "If they're an 'acts of service' kind of person: pouring your coffee and bringing them a coffee in the morning shows and reinforces how special they are to you," she explains.
Build Habits in Your Relationship
All this comes with steady practice and a mindset of doing so actively. "A relationship isn't going to survive on that one box of chocolates or that one date you went on on Valentine's Day," concludes Dr. Heck. "You have to find ways to be constantly filling up your emotional bank accounts on dates to sustain your relationship. It's about creating healthy habits as rituals… including those on Valentine's Day for all throughout the year. Then, you're on the right track."