The National Average Cost Of A Wedding Is…
by Jamie Miles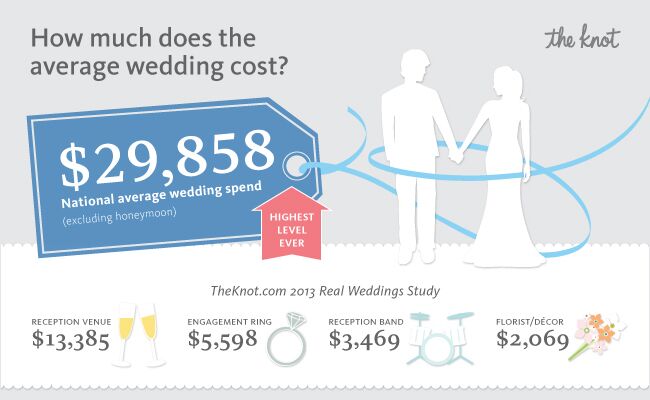 Each year we survey nearly 13,000 brides that have gotten married in the last year to find out their wedding budget, style preferences, and other key details. It's called The Knot Real Weddings Study, and we have to be honest, our findings are eye-opening. For starters, the national average cost of a wedding is at an all-time high since we started the survey in 2008. National wedding budgets on average are at $29,858. Before you gawk at that, keep in mind that this is an average and that depending on where you live, that number might be lower or higher (talking to you NYC brides). See the stats below — broken down by category.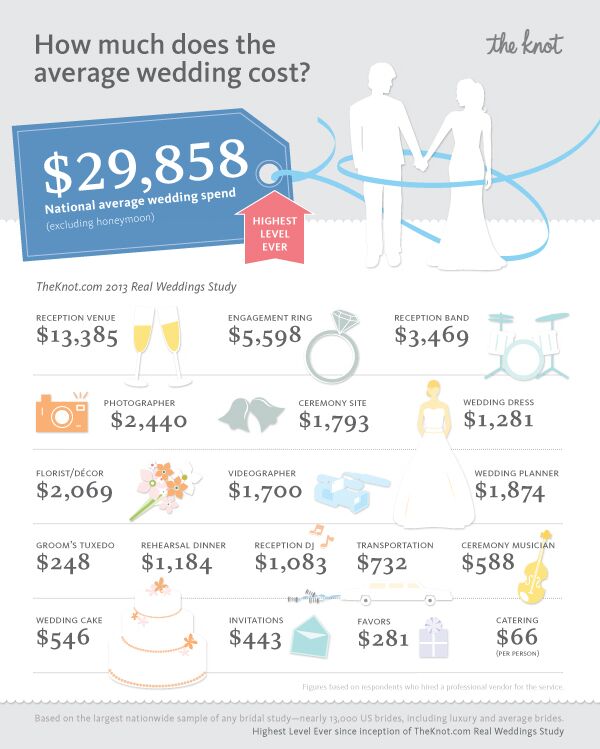 Surprised by any of the stats? Tell us below, and don't forget to share on Facebook, Twitter & Pinterest!
Want More? Of Course You Do!
> See the average wedding cost last year!
> Who pays for what in a wedding?
> Your new best friend: The Knot wedding budget tool