8 Planning Tips from Brooklyn-Based Wedding Pro Jove Meyer
The New York City-based planner shares his favorite wedding trends, tips on choosing a venue and so much more.
by The Knot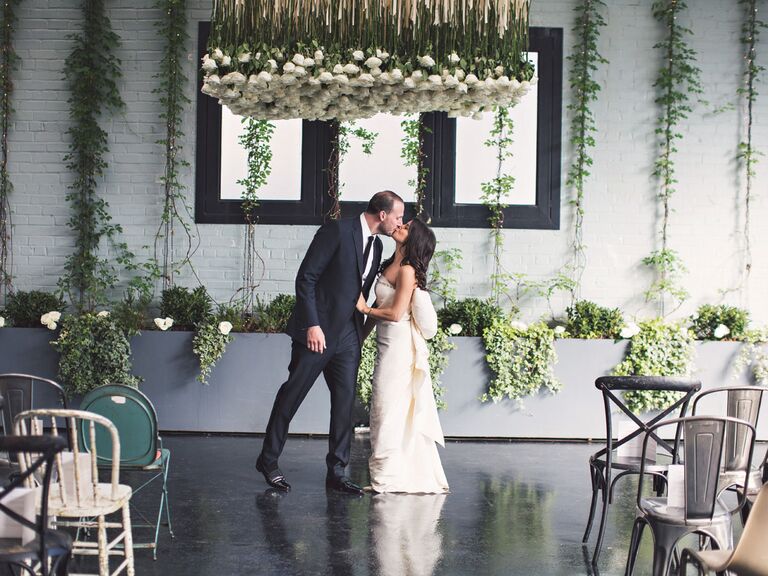 Jove Meyer
Jove Meyer Events, Brooklyn
What should couples do immediately after getting engaged?
Celebrate with those you love, and share the good news in person before sharing on social media. Then, think about who you'll invite and your budget—knowing both of those will help tremendously with your planning.

Are there advantages to bringing in a planner in the beginning versus working with a day-of coordinator?

A day-of coordinator is perfect for couples eager to plan all of the details themselves. However, a full-service planner will match you with pros who are passionate and priced right for your budget.

How can you plan a wedding in fewer than six months?

Having a short planning period means less time to change your mind. Start with a guest list and budget, then lock in a venue and date before moving on to stationery. At that point, it's best to send out a digital save-the-date.

What about tips for a tight budget?

Set a budget with all of the items you need, and be honest with your vendors on what you can actually spend. Also, don't spend it all on one space—and be prepared to be flexible. For instance, you might have to go with a beer and wine bar instead of a full open bar.

What's the key to finding the perfect venue, and what red flags should couples consider?

Knowing your guest count, food service style (plated, buffet or cocktail) and budget can all help to steer you in the right direction when searching for a venue. Red flags vary, but look out for venues with no heat or air-conditioning, limited bathrooms and bad online reviews. Plus, make sure a space is good at communicating with you in a timely manner—it won't get better once you book.

What wedding trend do you wish would go away?

To be honest, I'm done with colorful uplighting. It doesn't add to the value of the space—it only serves as a distraction in a shade that likely doesn't match the vibe of the wedding.

Do you have a favorite moment of the wedding day?

It's a toss-up between personal vows and the first dance. Those are the times when you get to see the love between two people in word and movement.

Can you share one pro tip you'd like all to-be-weds to know?
You do you! Make the wedding a reflection of your personality and love. Don't lose yourself trying to make others happy.