Must-See Engagement Rings From Karl Lagerfeld's New Collection
Fashion-obsessed brides-to-be will love these Parisian-inspired engagement rings.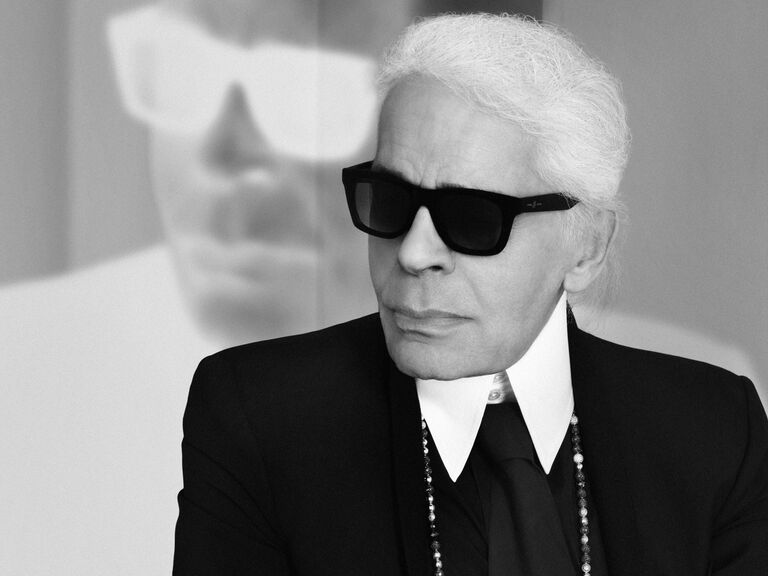 If you're a self-proclaimed trendsetter with a love for all things Chanel, or if you're planning to propose to one, then Karl Lagerfeld's new engagement ring collection is for you. Lagerfeld is known for seamlessly pairing modern edge with classic design elements, and his expertise in the fashion industry is widely celebrated around the world. As the designer/face behind the house of Chanel for the past 33 years, along with his own namesake collection, it's no surprise Lagerfeld has become a household name. With Frederick Goldman as his partner, Lagerfeld is launching an engagement ring collection—and we've been anxiously awaiting a glimpse.
Staying true to his design aesthetic, he pulled inspiration from his Parisian surroundings through romantic architectural design details and fused it with his modern rock appeal. The collection's price points range from $1,000 to $10,000, but you'll have to wait to get you hands on one of these rings, as they won't be available until the fall. Keep scrolling to see the stunning rings perfect for the fashion-forward bride.
Classic Rock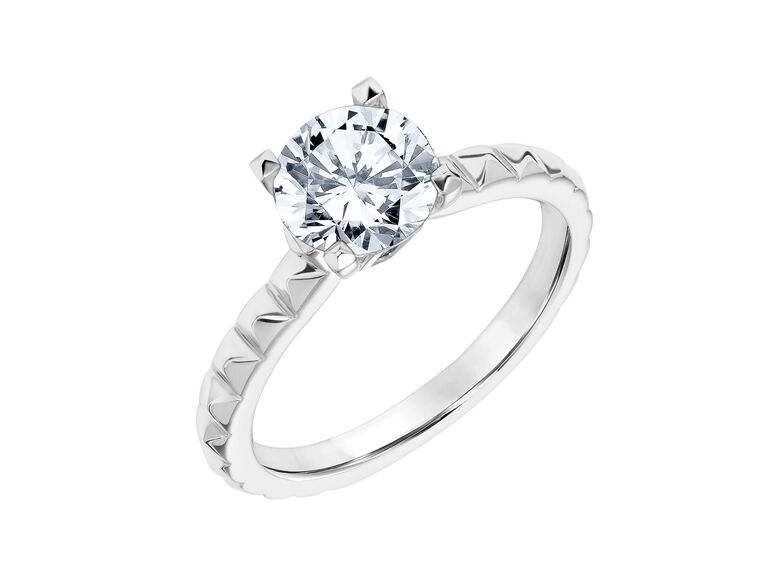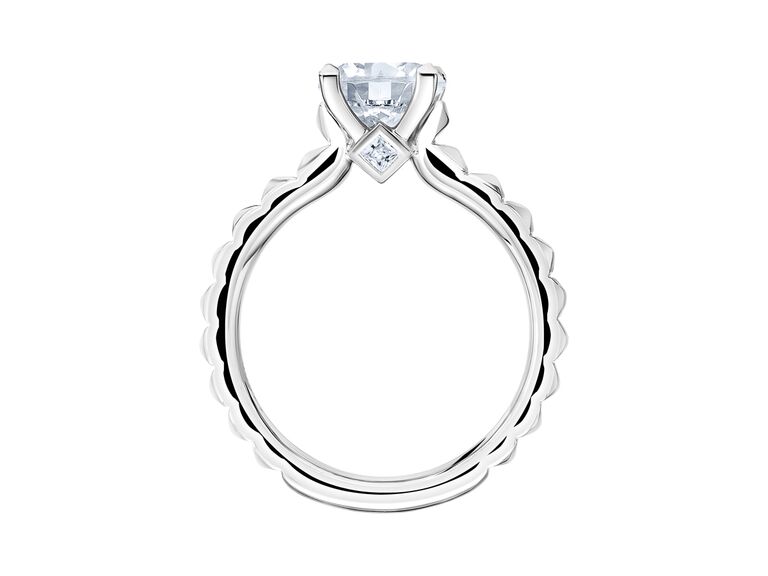 This classic solitaire diamond reads traditional, while the wedding band with its subtle fashion-forward pointed stud motif adds a modern twist.
Parisian Charm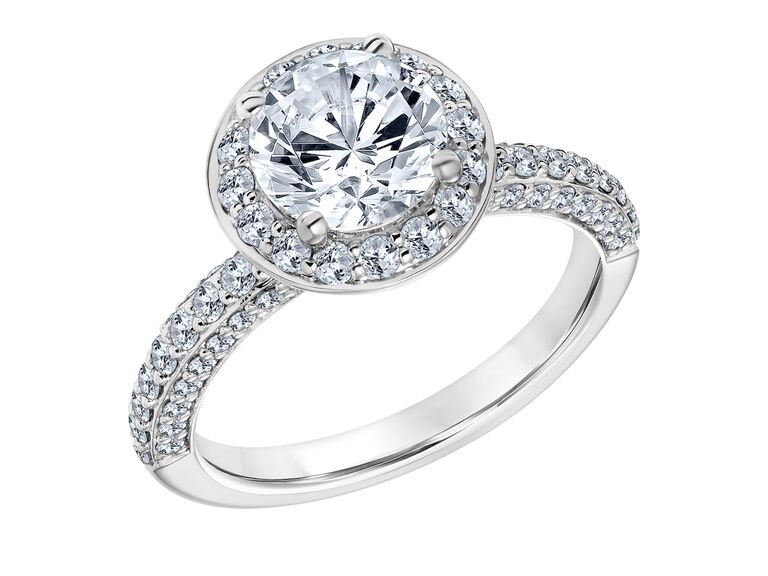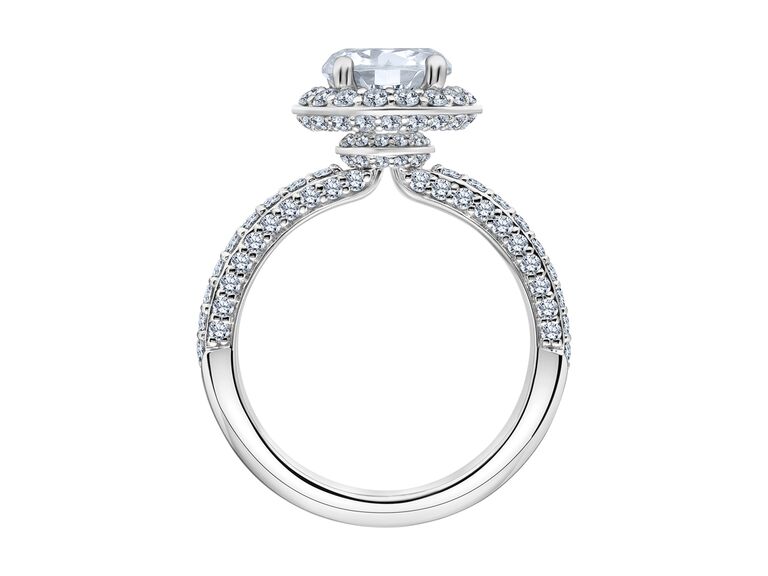 This ring is sure to catch eyes with its classic-cut center stone surrounded by a halo of diamonds. The inset of diamonds along the band creates an extra touch of shimmer, perfect for the glam bride.
Vintage Fleur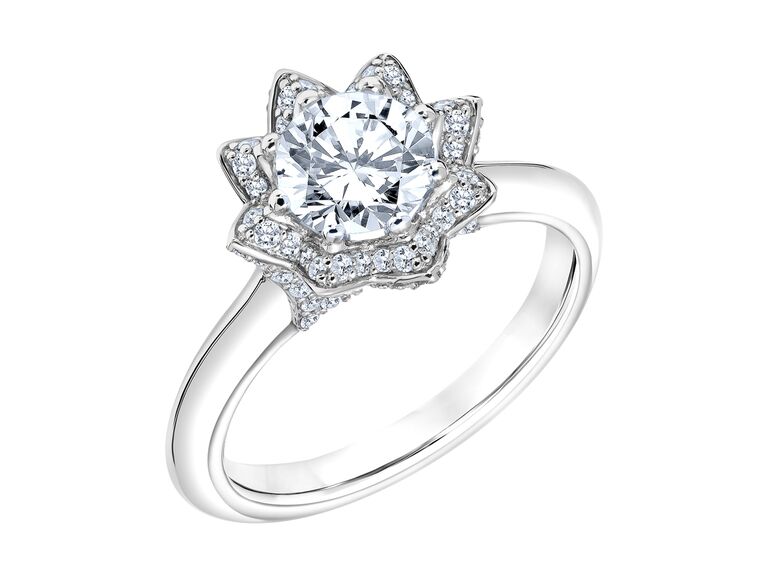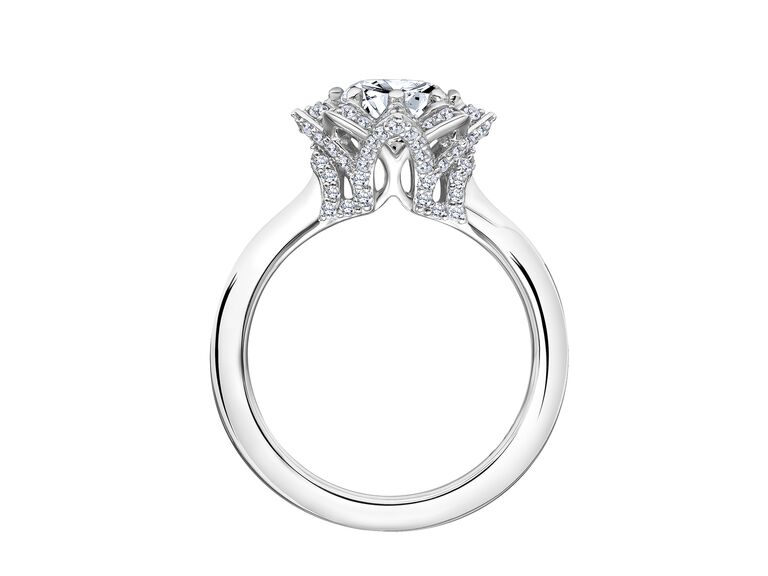 This ring is designed to stun from all angles, with the feminine floral design from above and the structural arch details from the side. We love the vintage feel and the French-inspired architectural design details.
Want more engagement ring inspiration? Right here!