7 Must-Know Planning Tips from a Michigan Wedding Pro
Alicia Caldecott from A Day in May Event Planning shares her favorite wedding moment, tips on planning on a tight budget and so much more.
by The Knot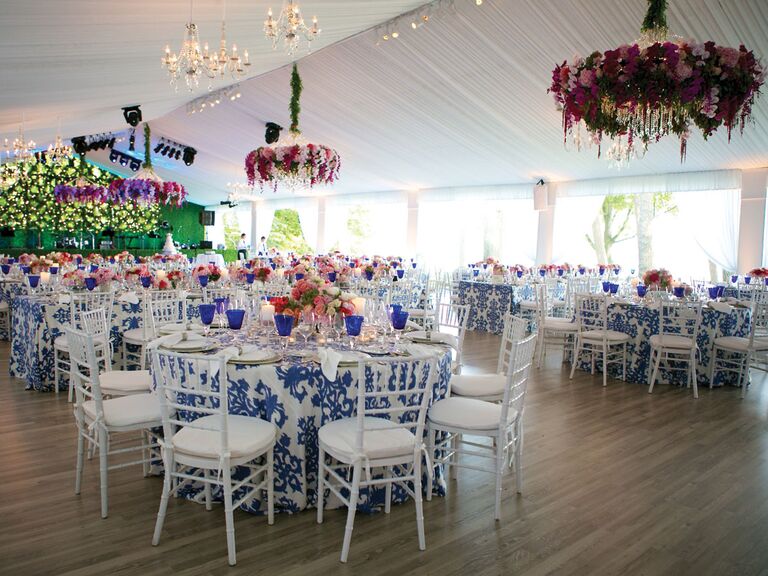 Alicia Caldecott
A Day in May Event Planning & Design, Traverse City
What are the first few things couples should do immediately after getting engaged?

Catch your breath and acknowledge the commitment you've just made to each other, even if you're in a room full of friends. Then, pop some champagne! And make sure that engagement ring is insured—no one needs a missing ring

How can you plan a wedding on a tight budget?

Focus on your guest list. At the end of the day, you may not remember all of the tiny details, but you will remember who was there to celebrate with you. And above all else, hire a great photographer.

What about tips for planning a wedding in less than six months?

Flexibility is key as well as the ability to make a decision and rest soundly with it. You don't have the time to make a 20-page list detailing the pros and cons of each and every vendor or venue, so hire a planner and make smart, quick decisions.

What's the biggest dilemma you've had to deal with on the day of?

We once had an officiant who kept using the wrong name for the bride. After the third time he did it, you could hear the guests starting to react before she finally spoke up and corrected him. I should also mention—I was that bride!

What are the advantages to bringing in a planner in the beginning versus working with a day-of coordinator?

If you've hired the right vendor team but want to turn the keys over to someone else to "land the plane" on the morning of your wedding, then a day-of coordinator is a good option. Since these services are less involved, they're more affordable while still offering a great deal of assistance. Hiring a planner is a much different experience since we navigate the challenges and successes of planning while ensuring that you as a couple can just enjoy being engaged.

Can you share one pro tip you'd like all to-be-weds to know?

What goes up must come down. The anticipation of the day steamrolls over the work that happens after the last guest leaves, so it's easy to overlook the work that happens postreception. Remember to ask yourself what responsibilities you have after your reception ends. What needs to be torn down? Who's driving you to the airport?

What do you find is your favorite moment of a couple's wedding day?

Once dinner has begun and guests settle in, there's a tangible moment when you can feel the whole room exhale and truly be present. It's life being lived in a space we created, on a day we scripted, for a family we helped form. It's magic.