Everything You Need to Know About Getting Married in Missouri
Look to The Knot for local details about getting married in Missouri, from choosing your wedding venue to getting your marriage license.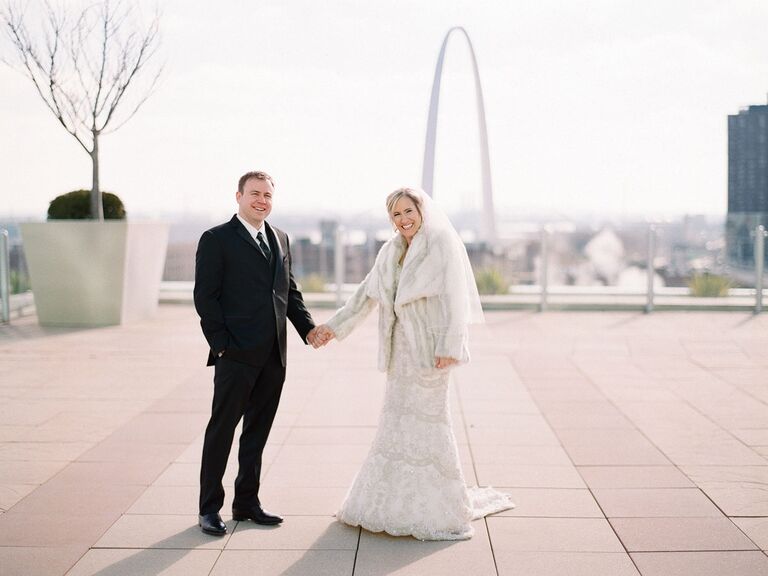 Heather Roth Fine Photography
Ultimate Guide to Getting Married in Missouri
Located deep in the heartland, Missouri is a charming place to follow your heart when tying the knot. Missouri has plenty of breathtaking natural beauty, replete with the splendor of the Hawthorn and Dogwood, the state's flower and tree. With wide open plains and more than its fair share of country charm and welcoming folk, Missouri offers both classic elegance and rustic chic for couples from all walks of life.
Choose from fashionably laid-back barn weddings, with plenty of options for incorporating country elements alongside personal and traditional touches, or opt for a ballroom affair at a Missouri wedding venue in a metropolitan location. As you read through this comprehensive guide, you will find all that you need to know about wedding locations in Missouri, as well as practical information including how to obtain a Missouri wedding license and plan your ideal wedding in the Show Me State. Follow your wedding checklist to make sure everything is done on time.
Top Wedding Trends in Missouri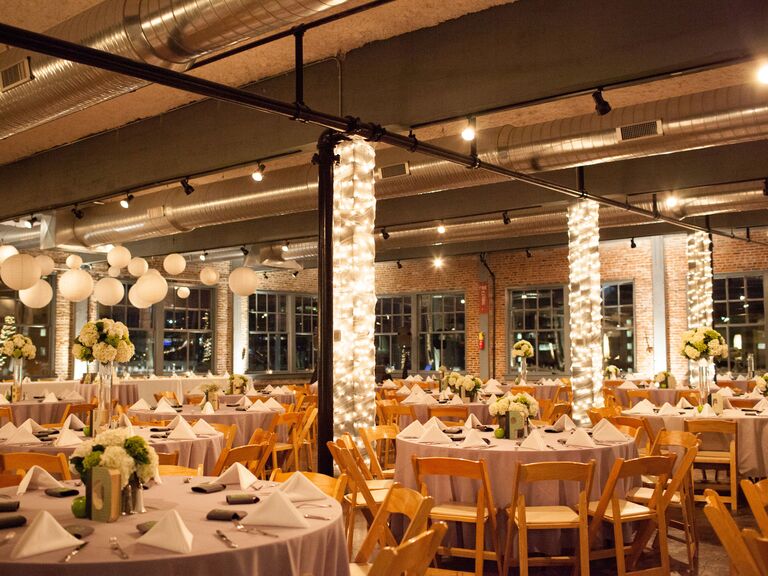 Not only are Missouri's wedding venues diverse and easy to personalize, but having this midwestern state as your wedding location also means that you get to enjoy the trends and traditions of the area.
According to The Knot 2015 Real Weddings Survey, the majority of couples in the St. Louis and Kansas City metropolitan areas choose indoor weddings, with nearly half held in religious institutions and historical buildings. Fall is the prime time for celebrating nuptials, regardless of location, with a little fewer than half of all weddings being held between September and November.
From casual country weddings to black-tie formal styles being well-represented across the state, most couples opt for semi-formal to formal events. However, with nearly as many Missouri brides classifying their special day with words like "creative," "do-it-yourself" and "fun" as those using "traditional," "classic" and "romantic," there's plenty of room for celebrating as you please.
Missouri Marriage Rates and Wedding Costs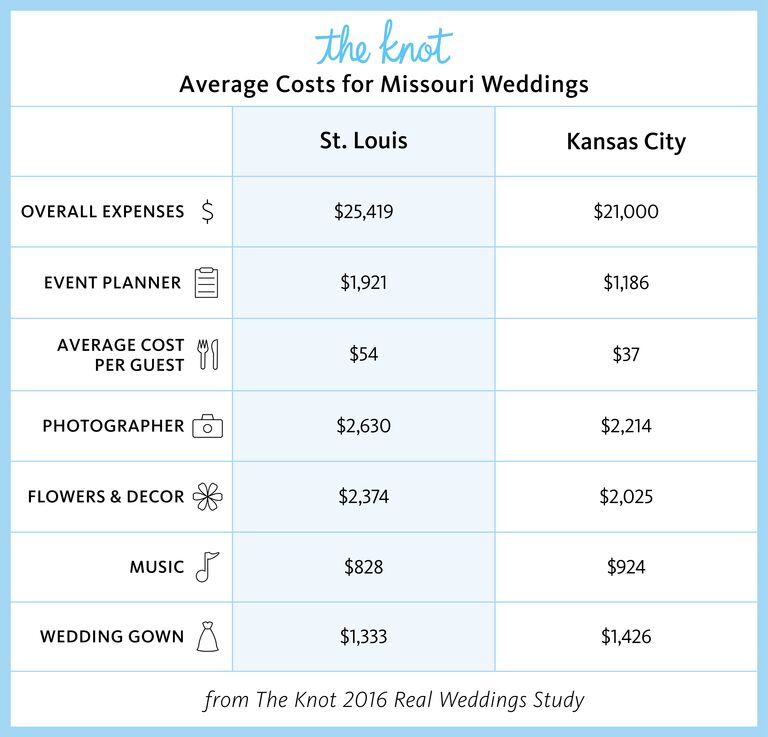 Planning a wedding can be a lot of fun, but affording it is another story entirely. No matter which type of wedding venue you choose or what type of theme fits your personalities, make sure you've created a budget and that you're sticking with it. While Midwestern tradition dictates that the bride's parents foot the entire wedding bill, that's a trend many Missourians are bucking, so don't be afraid to take control of your dream day and its expenses.The Knot Budgeter can help keep you on track! Before you take that important step, here's a little background info on how many couples are tying the knot in Missouri, plus what you can expect to pay for common wedding costs in Missouri, as reported by The Knot 2015 Real Weddings Study.
Missouri Marriage Stats
So how many couples are actually getting married in Missouri? Missouri marriage rates are 6.7 marriages per 1,000 people. Wedding destinations in Missouri tend to be considerably less expensive than the national average wedding cost, with brides and grooms paying between $19,500 and $23,000 on average.
Budget Breakdown: Missouri Wedding Costs
Wedding costs vary significantly by location, and this certainly impacts your budgetary needs. Getting a sense of what you'll pay for your wedding day expenses will make it easier to budget and negotiate with vendors. Above you'll find averages for basic wedding expenses in two major wedding destinations in Missouri—St. Louis and Kansas City.
Top Cities in Missouri to Tie the Knot
From Branson to St. Louis and the sprawling Ozark plains, there are a variety of breathtaking wedding venues in Missouri, with plenty of options for any couple. However, there are two locations which stand out as the top wedding destinations in Missouri:
Make It Legal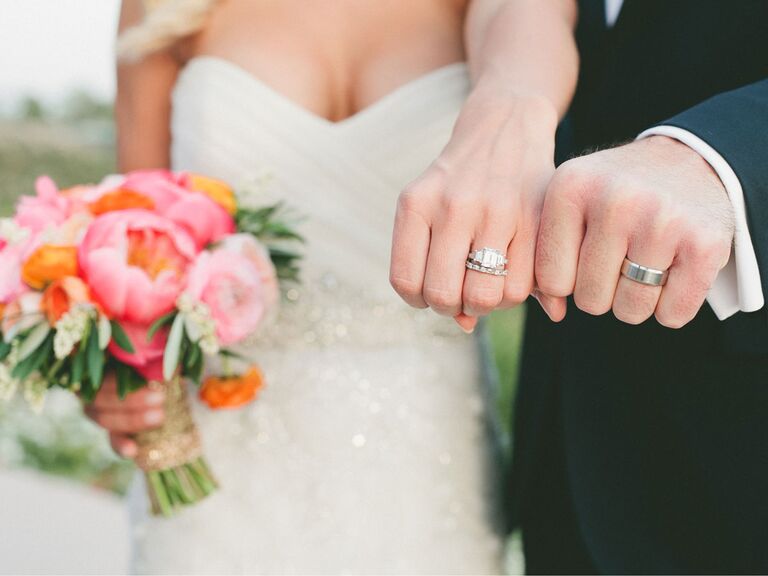 While we hope that planning your wedding feels like it's filled with fun events like cake tastings and finding the perfect DJ or band, there are some strings attached to tying the knot in the Show Me State. In addition to filing a Missouri marriage license, you need to look into changing your name—if you decide to go that route—and filing for any necessary permits related to the event itself in the weeks and months leading up to saying "I do."
Obtaining a Missouri Marriage License
Missouri marriage licenses are issued at the county level by the Recorder of Deeds in each county and are valid in the state of Missouri. Both Missouri residents and non-residents can apply for a Missouri marriage license and must do so by appearing before the Recorder of Deeds or a deputy recorder in a Missouri county. Parties must appear with the following to apply:
Valid identification for each party, including date of birth
Social security cards for each party
Applicable fees for Missouri marriage license and any copies needed (fees vary by county)
Both parties must be present at the time of application. Couples can apply for their Missouri marriage license at any point before their wedding date, but the license must be picked up and provided to the wedding officiant before the ceremony. The officiant has 15 days after the wedding to return the license to the Recorder of Deeds in the same county in which the couple applied. The wedding license must be used within 30 days of issuance, or it is voided.
In addition to the license, you must also find an officiant for the wedding who will solemnize the marriage and file the associated paperwork with the county afterward. This can include any clergyman, active or retired, who is in good standing with a religious institution within the state of Missouri. Acceptable officiants include:
Any judge, including a municipal judge
A religious society, institution or organization in the state, as long as one party is a member of the religious society, institution or organization
Permits and Other Important Legal Requirements for Missouri Wedding Venues
While there are no additional overarching permits required for hosting a wedding ceremony or reception in the state of Missouri, some venues may require additional permits in order to accommodate your wedding day, such as parks or other outdoor locations. Parks within the St. Louis and Kansas City metropolitan areas require permits for special events, which can be obtained by contacting their local Parks and Recreation departments.
Additionally, permits may be necessary for special displays—such as fireworks—that you intend to include in your wedding, so check with the city or municipality where your venue is located to ensure that your display is compliant with or exempt from local ordinances.
How to Change Your Name in Missouri
If you decide to change your name after the wedding, the process in Missouri is pretty straightforward. Check out HitchSwitch professional name change service or follow our simple guide to changing your name. Fortunately, the process is fairly simple to do on your own, and involves updating your information in the following order:
Social Security Card
Driver's License
To update your name, you need to present your Missouri marriage license and/or any applicable court orders bearing your name change request.
It's All About Timing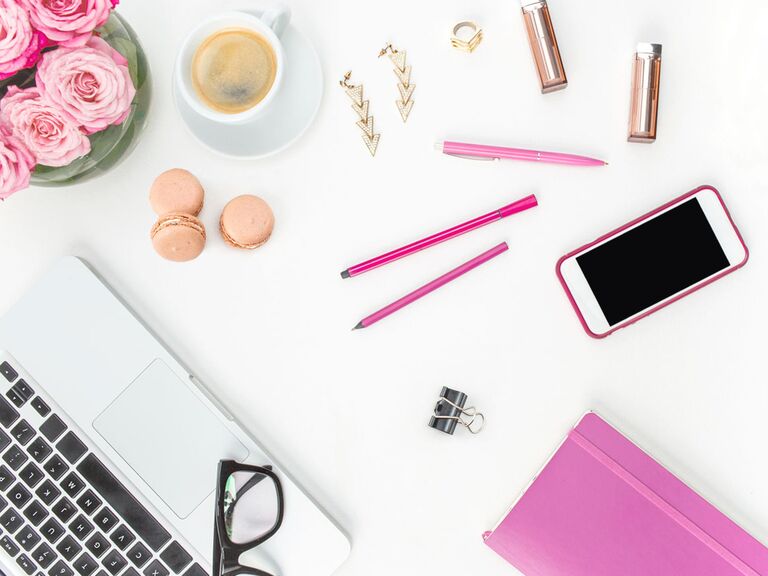 Far and away, fall weddings are the most popular in Missouri, with a little fewer than half of the weddings throughout the year taking place between September and November. Summer and spring weddings are nearly tied for their positions in second and third places for Missouri wedding popularity, respectively, with over a quarter held in the summer and just under that in the springtime. Winter weddings are much less popular, with less than 10 percent of weddings held between December and February.
Missouri's Four Seasons
Missouri experiences four distinct seasonal periods throughout the year, with hot summers, cold winters and plenty of wild weather in between. Typically, winters see cold, humid weather with a fair amount of rain and snowfall. Summers can be warm and moist some years and plagued by drought during others, depending on the influence of the Gulf Stream and high pressure systems.
If you've got your heart set on an outdoor Missouri wedding venue, then setting a fall date is your best bet, as the climate is favorable for comfortable outdoor parties, and the threat of severe weather is significantly lower. Springtime is tempting for its warmer temperatures, but is noted for its volatile weather patterns, with the greatest threat for severe thunderstorms and tornadoes occurring between March and June. Can't get comfortable with the extremes? You can always plan an indoor wedding celebration in order to prevent untimely weather events from ruining your big day. Indoor locations are ideal for climate control and protection against the summer and winter elements.
Missouri Dates to Avoid
Depending on where you get married in Missouri, there are some important dates you may want to avoid in order to make sure that your wedding guests are comfortable and can easily find a place to stay. Ask your wedding planner or venue for tips about how to avoid major traffic times or local events that might make your wedding weekend more difficult for guests and more costly for you.
If you're trying to remain budget conscious for the sake of your event and your guests, you want to avoid planning your wedding during a major national holiday in order to sidestep inflated costs on services and accommodations. (We cover these dates for 2016 to 2018 in our comprehensive guide). Additionally, here are some Missouri-specific holidays and celebrations that you may want to note for 2017:
St. Louis Mardi Gras (late January to early February)
Kansas City St. Patrick's Day Parade
Shakespeare Festival, St. Louis (late May to mid-June)
Fair Saint Louis (July 4-6)
Missouri State Fair, Sedalia (second week in August)
Festival of Nations, St. Louis (late August)
Saint Louis Art Fair (early September)
Great Guest Experiences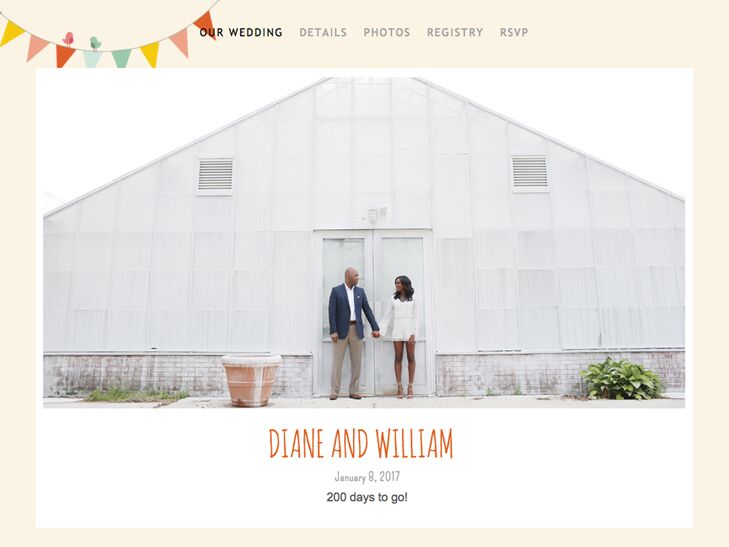 Helping your guests feel comfortable and welcome is one of the key ingredients to wedding success. With such a wide variety of unique wedding venues in Missouri—from an upscale, downtown affair to a charming barn celebration—there are so many places to reflect your style as a couple, while also making it fun for your friends and family. No matter where you choose to get married, giving your guests a great experience starts with you creating your very own wedding website. It's a great way to keep everyone connected and informed.

Finding Your Way: Missouri Travel Info
As a central location in the United States, Missouri is an easily accessible state from any direction. Two major airports, Kansas City International Airport and Lambert-St. Louis International Airport, offer out-of-town guests plenty of flight options per day. As popular connection destinations, Missouri's airports service a combined hundreds of flights per week from locations around the world.
Missouri also has a sophisticated series of interstates that crisscross to provide guests with straightforward options for arriving at their destination. Some of the main routes include I-70, I-29, I-35, I-44 and I-55. Additionally, Route 66 meanders through the state, providing a laid-back track for roadtripping guests to travel.
Around Town: What to See and Do in Missouri
The activities, events and attractions across the state of Missouri are wonderfully diverse. From family-friendly Branson to outdoor activities and the arts—including vibrant city living in St. Louis and Kansas City—there is no shortage of year-round events and destinations to entertain guests before and after your wedding day.
Here are some of Missouri's top tourist attractions:
St. Louis Gateway Arch
Missouri Botanical Garden (St. Louis)
Cathedral Basilica of St. Louis
Table Rock Lake (Branson)
St. Charles Historic District
Silver Dollar City (Branson)
Harry S. Truman Library and Museum (Independence)
Go Local: Food and Favors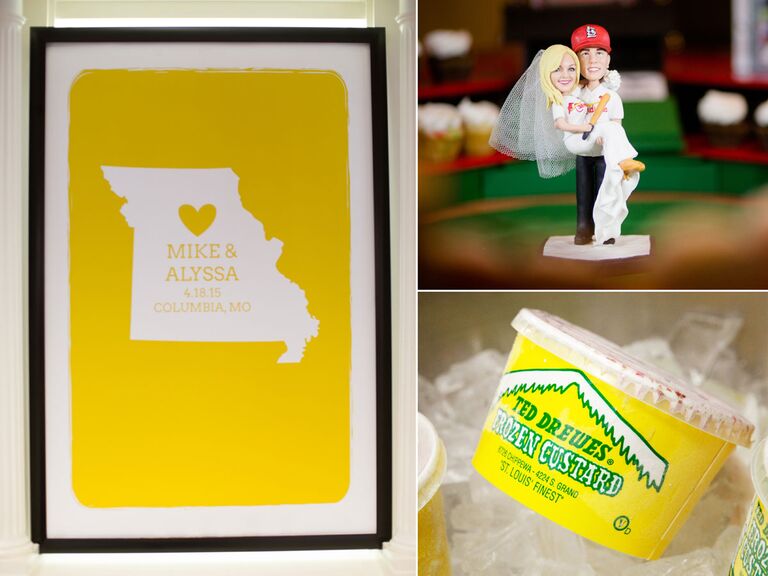 With strong local roots in agriculture and the packaged food industry, Missouri is home to many local and national favorites, including 7UP, Aunt Jemima and Budweiser beer. Additionally, iced tea and ice cream cones, rumored to have begun in the state, make a perfect addition to a casual summer wedding. During summer and fall harvests, you can take advantage of local produce by asking your caterer to incorporate these bounties into your wedding menu. Share some of your Missouri favorites, like toasted ravioli and tempting waffle cones, with your guests for a feast that's sure to please. Consider these ideas and more for bringing the food and culture of Missouri to your wedding celebration.
Do Your Guests a Favor: Missouri-Inspired Take-Home Treats
Use your wedding destination in Missouri as inspiration for your wedding favors. Incorporate local sports teams, such as the Kansas City Chiefs or St. Louis Cardinals, into a sports-themed wedding. Or use something state-centric to give your guests a small memento of your wedding date and location. Check out The Knot Shop for personalized favors, and here are some ideas to spark your inspiration:
Missouri stamped state outline magnets
Anything cardinal themed (St. Louis Cardinals)
A CD of ragtime hits, particularly Scott Joplin classics
Missouri City Guides
Missouri is a state with so much to offer its citizens and guests. From sprawling plains and breathtaking Ozark sunsets to bustling city life, Missouri wedding venues offer a variety of wedding experiences for any couple. To start, check out the top wedding destinations in Missouri for some inspiration and connect with vendors there using our ultimate wedding vendor marketplace.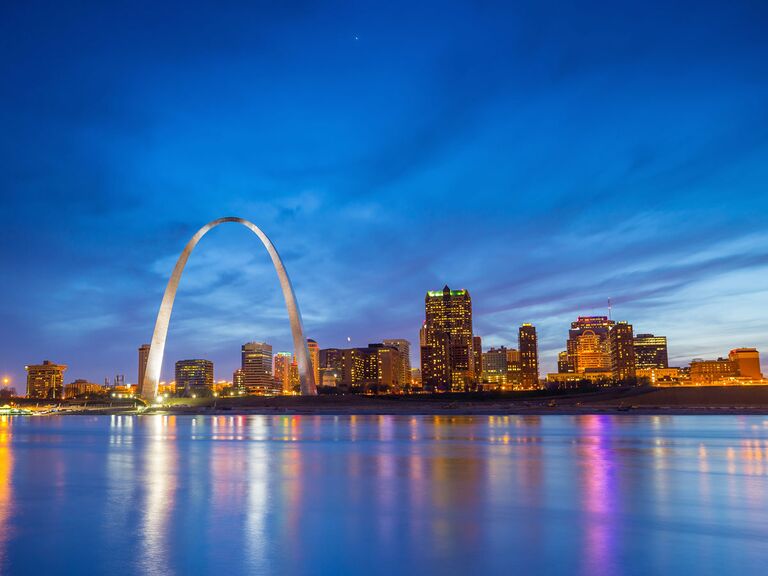 St. Louis is situated along the Mississippi River, across from Illinois, and acts as a major city and port for the state, represented by the iconic Gateway Arch that rises prominently along the shore.
St. Louis is a popular wedding destination in Missouri, with plenty of venue choices for couples wishing to experience the city's culture or upscale offerings. Choose from historic buildings, breathtaking cathedrals, museums, quaint parks and traditional hotel ballrooms. The city's welcoming atmosphere and quirky charm are sure to win the hearts of all your guests.
For local St. Louis professionals, check out: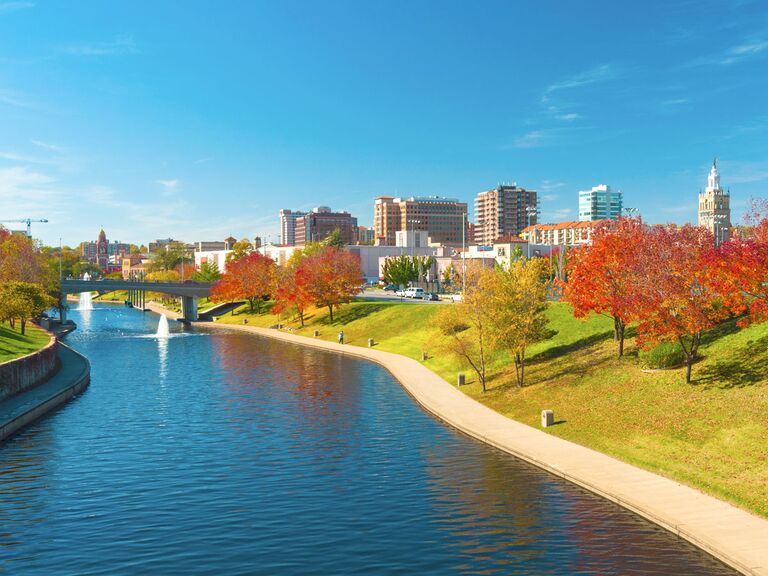 Kansas City, Missouri, is the anchor of the Kansas City metropolitan area, which spans the Kansas-Missouri border. It is the largest city in Missouri, located on the western edge, north of the confluence of the Missouri and Kansas rivers. Kansas City's distinctive neighborhoods each have their own enchanting histories. The city's charming features include a rich Irish history and strong jazz influences. Welcoming venues include museums, libraries, public parks, hotels and convention centers. Kansas City parks are popular wedding ceremony sites, with multiple options located throughout the city.
For local Kansas City vendors, check out:
Check out more Missouri wedding inspiration here.

Don't forget to download The Knot Wedding Planner app—it's a must-have for on-the-go planning.

Download for iOS: Wedding Planner App by The Knot

Download for Android: The Knot Wedding Planner