More Couples Want to Be Roomies Before Walking Down the Aisle
Living with your partner before they put a ring on it? You're not alone.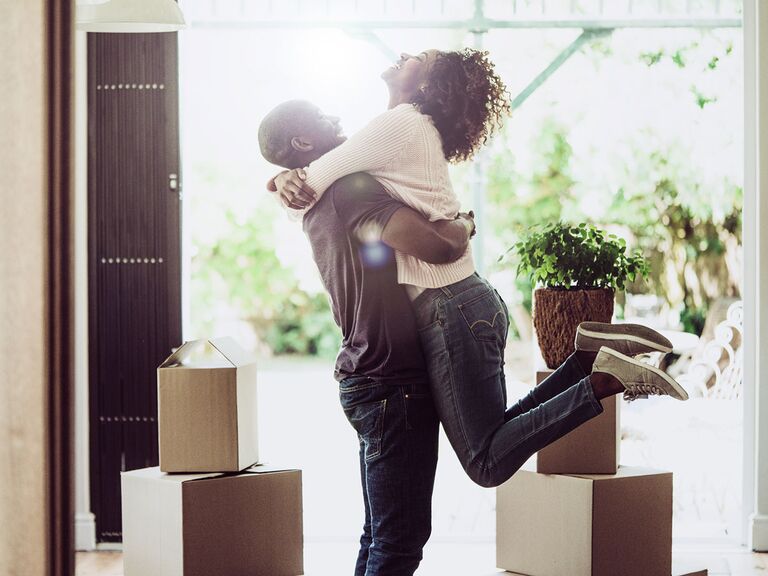 iStock
According to Barna's 2017 trends research, more Americans consider living together with their significant other before marriage a normal advance in their relationship. In fact, 65 percent think it's a good idea to cohabitate with a partner before saying "I do." And 57 percent of adults surveyed currently live or have lived with a boyfriend or girlfriend. In our 2015 Real Weddings study, 76 percent of newlyweds said they lived together before marriage—up from 71 percent in 2008.
The main reason to bunk with your partner, according to Barna? While you may think saving money or simply convenience would top the list, 84 percent said they wanted to test their compatibility with their significant other. And almost all adults see living together as a "rite of passage" that will most likely lead to marriage.
But just because you live with your partner doesn't mean you should expect a proposal pronto. In fact, 62 percent said it did not have any effect on marriage pressure, while 19 percent reported that it actually reduced the pressure to pop the question. And according to our Real Weddings study, 49 percent of newlyweds lived together for two or more years before they were married.
So bottom line—don't feel like you have to wait until you get engaged or married to live with your partner. If it feels right and you want to see how you work together as roomies, go for it! After all, coming home every night knowing your best friend is there to binge-watch your favorite Netflix show while you eat takeout does have its perks.