5 Tips to Find Your Wedding Vendors on Small Business Saturday
Here's how to shop small for your wedding day.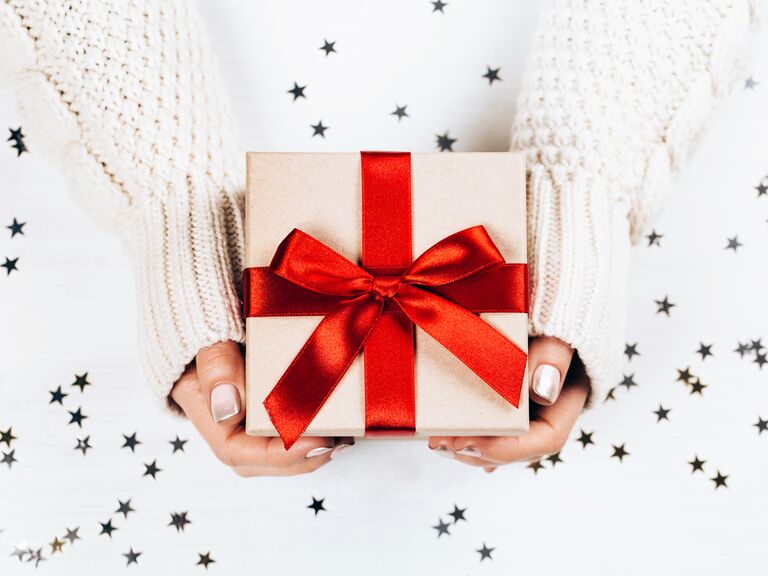 Shutterstock.com
Small Business Saturday is one of the best times to find local wedding vendors. After all, your team of professionals will be an integral part of planning your wedding. They're the ones to bring your wedding vision to life, from your arrangements to the menu. But did you know you can take advantage of Small Business Saturday beyond your holiday shopping needs?
The initiative dates back to 2010 when it was launched to encourage people to shop local. While corporations benefit from Black Friday and Cyber Monday sales, Small Business Saturday encourages consumers to give back to their community by shopping at local businesses.
This year's Small Business Saturday will take place on Saturday, November 30. If you're in the process of planning your own wedding, we're sharing five ways you can source your wedding vendors in honor of the shopping holiday.
Find One-of-a-Kind Pieces at Local Spots
Some of the most important add-ons for your wedding can be sourced from shops in your neighborhood. Need an outfit for your engagement party or rehearsal dinner? Consider shopping at a local bridal salon. Or, carefully make your way through local boutiques to find shoes, accessories or a standout jacket for your wedding exit.
Not only will this help you get to know your local community, but shopping small will assist you in finding unique pieces to personalize your wedding. You never know what treasures you'll find hidden in your local boutique. From one-of-a kind white dresses to handcrafted hair accessories, shopping small will elevate your wedding wardrobe. (Keep in mind: barrettes and maximalist fashion are two big wedding trends in 2020.)
Similarly, your local bakery could provide you with your dream wedding cake or a delicious dessert spread for your after-party. Plan a day to sample the flavors of your hometown confectioners to help finalize your wedding menu. (After all, it's for "research.")
Browse Marketplace Storefronts
If you're not sure where to start to shop small, take advantage of resources like The Knot Marketplace. This planning tool connects you with vendors based on your geographic location, making it easier to discover small business owners you might not have found through your own searches.
What's more, The Knot Marketplace makes it easy to keep track of the vendors you have and the ones you still need. Professionals like photographers, florists, bakers and makeup artists utilize the tool to reach couples, making it easy for you to find the exact vendors you need to complete your wedding pro squad.
Read Reviews From Real Clients
Need assistance with booking your wedding vendors? The Knot Marketplace features a reviews section for each vendor, allowing you to gather key information before making final decisions. Since Small Business Saturday encourages shoppers to connect with business owners, reading reviews is a great way to learn about the vendor's distinct creativity, work style and service straight from other users who know them. If you're not able to meet with your vendor in person before your wedding, reading reviews is a great way to help you make an informed decision.
Pick Up Local Favors and Trinkets for Your Guests
Personalization can take many forms in a wedding, from the theme to the music selections. But to take your customized details a step further, give your guests a taste of local culture through your wedding favors. Whether you send your loved ones off with a jar of locally-made jam or homemade keepsakes from a boutique, sourcing your gifts from local stores will ensure that your favors are unlike those from any other wedding.
The location of your nuptials will hold significant value to your celebration, so sourcing gifts from nearby shops will give your guests a taste of why the setting is meaningful to you and your partner.
Thoughtfully Find Gifts for Your Loved Ones
You'll be giving (and receiving) gifts from the moment you get engaged until long after your wedding. Whether you're curating bridesmaid proposal boxes for your best friends or you're searching for the perfect wedding day gift for you partner, consider turning to local businesses to find the perfect presents. Not only will your loved ones appreciate receiving unique, thoughtful gifts, it serves as another way for you to shop small.
Finally, in order to have the most success on Small Business Saturday, give yourself plenty of time to research your vendors and make informed decisions. Your shopping experience will be so much better because of it.