Former Miss USA Alyssa Campanella Is Engaged to 'Reign' Star Torrance Coombs!
The longtime couple got engaged during a private proposal last month -- and we're seriously obsessed with her royal-inspired engagement ring!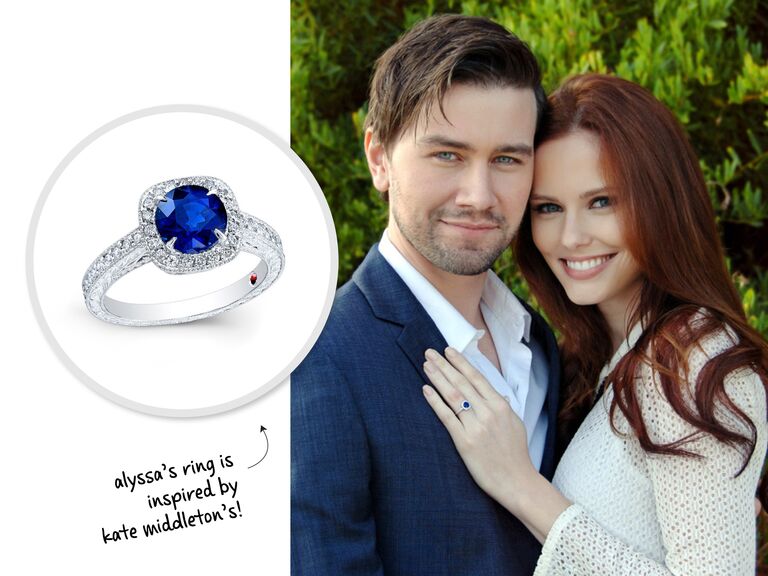 Krissy Gimenez/INTA Gems & Diamonds
2011 Miss USA and model Alyssa Campanella just received the perfect compliment to her crown -- a gorgeous royal blue sapphire and diamond custom-designed engagement ring! Her boyfriend of five years, Canadian actor Torrance Coombs, privately proposed four weeks ago at their home in Los Angeles, and they're both so excited to finally share the happy news.
Coombs took a chivalrous cue from the roles he plays -- as Prince Sebastian on the CW show Reign and Thomas Culpepper in The Tudors -- and presented Campanella with the "Royal Alyssa Ring," which he designed with the help of Creative Director Peter Young of INTA Gems & Diamonds.
"Torrance knows I'm a huge follower of royal history, and everyone knows the iconic ring that Prince Charles gave Princess Diana, which Prince William gave to Kate Middleton," Campanella tells The Knot. "But he wanted to create something slightly different with my own feel. When he proposed and I saw the ring, the first thought that came into my head was, 'It's so perfect.' It's just absolutely beautiful. He asked me a long time ago what gems I like, and I really like sapphires because they're different than diamonds. I don't own any jewelry -- I don't even have my ears pierced! -- so I really wanted my engagement ring to stand out."
Personal touches, like a fleur de lis (a traditional symbol of French royalty) and hand-engraved waves (which signify their lives in California), make this a rock fit for a queen. The sapphire is surrounded by a soft halo of white diamonds in a cushion shape frame to give the ring just the right amount of sparkle.
"I was very cognizant to make sure that the symbolism was portrayed in the delicate details of Alyssa's ring," Young says. "She has very petite hands, so I wanted her to feel comfortable wearing her ring on a daily basis."
The couple met over Twitter and have been together since 2010. They're also in the process of moving to a new home in Los Angeles, but will be traveling back and forth from Toronto, where Reign's third season is being filmed. They haven't started wedding planning just yet, since they're focusing on the move -- and besides starting their engaged life together in a new place, they work together as well! Besides modeling, Alyssa is a fashion and food blogger for The A List blog, for which Coombs is also the photographer. So sweet!
See all of their beautiful engagement photos and close-ups of her sparkler below: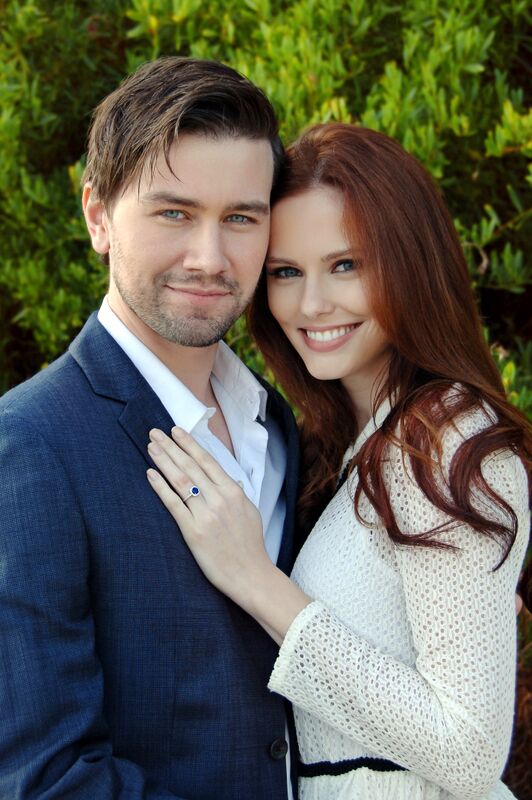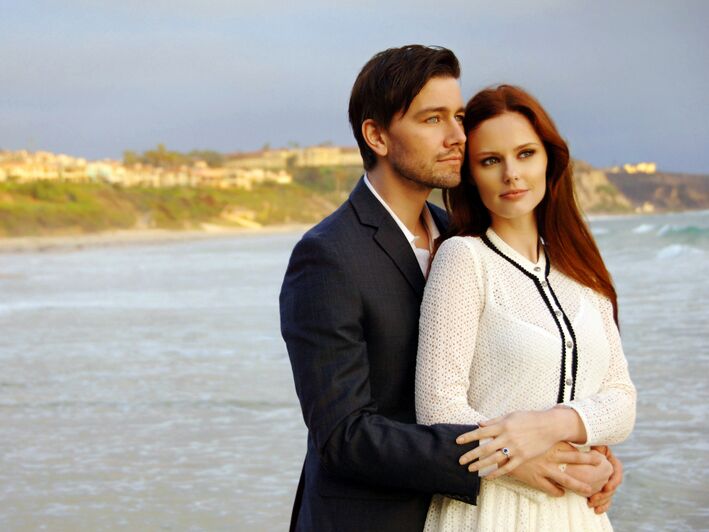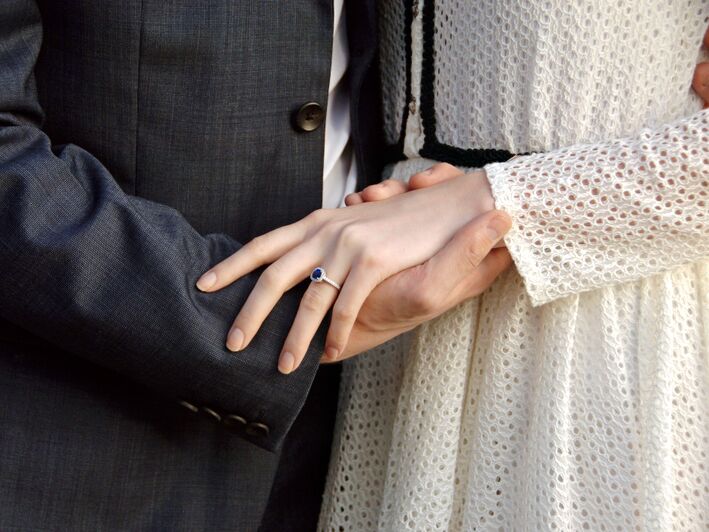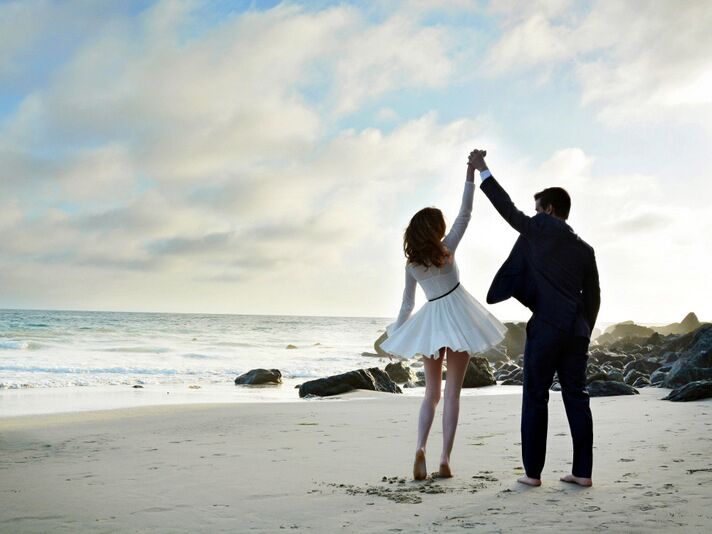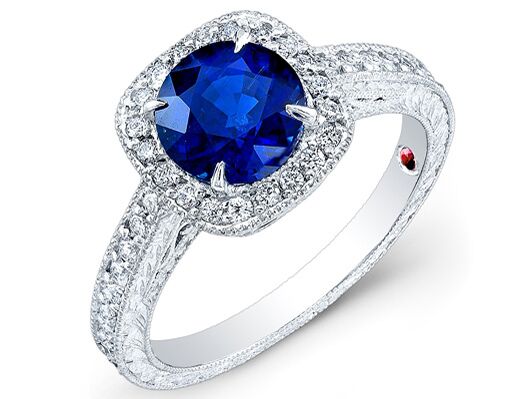 Congratulations to Alyssa and Torrance!