41 Unique Best Man Wedding Gifts From the Groom
Nothing says "thank you" like a really cool gift.
We have included third party products to help you navigate and enjoy life's biggest moments. Purchases made through links on this page may earn us a commission.
Your best man will stand by your side on one of the most important days of your life—not to mention deliver a no-doubt-hilarious reception speech. Now it's time to toast to him with a thoughtful thank-you present. Luckily, we've done most of the thinking for you (we won't tell, we promise). Here, shop some of our favorite best man gift ideas, from personalized keepsakes to practical presents he'll use again and again. There's something for everyone, whether he's a football fan, outdoor enthusiast or tech lover. Bonus: We've sorted our list by price so you can find the best present for your guy and your budget.
Best Man Gift Ideas Under $25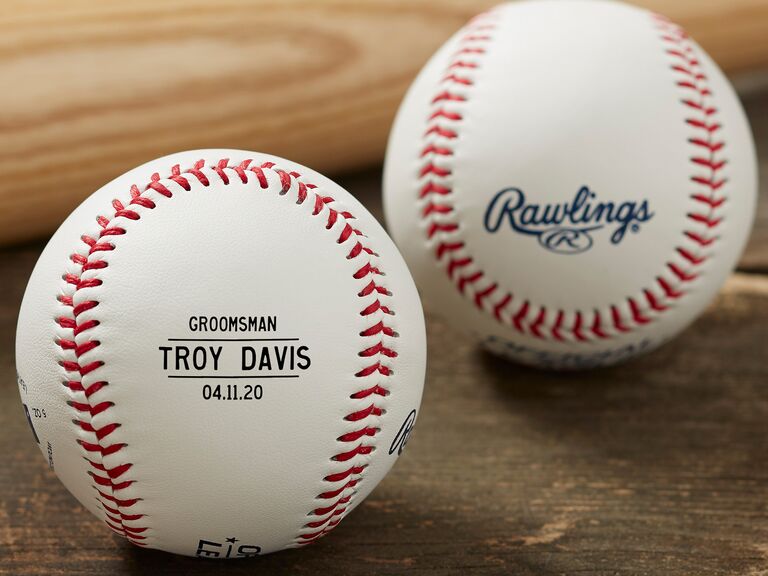 He's always gone to bat for you—now it's time to say thanks. Give your best man a baseball customized with his name and wedding title as a sentimental gift.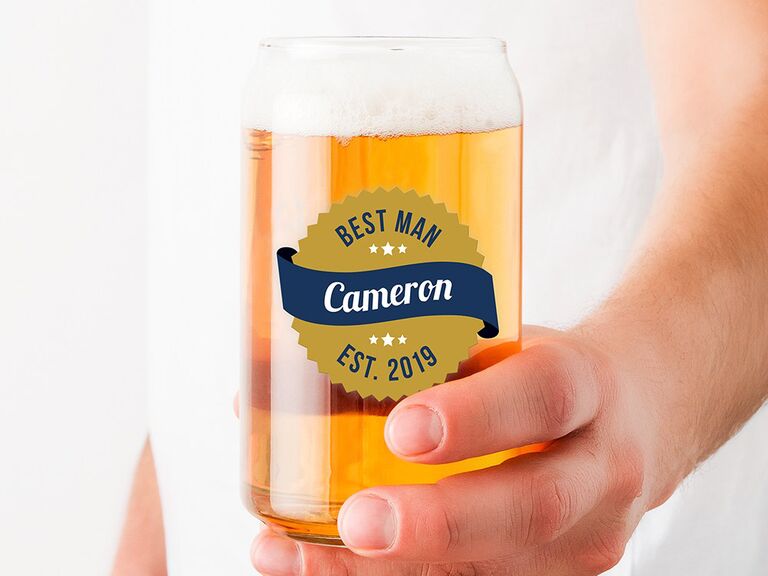 Looking for a thoughtful gift your best man can use on the regular? He'll think of your friendship every time he drinks from this personalized beer glass. It's printed with his first or last name, his wedding title and the year.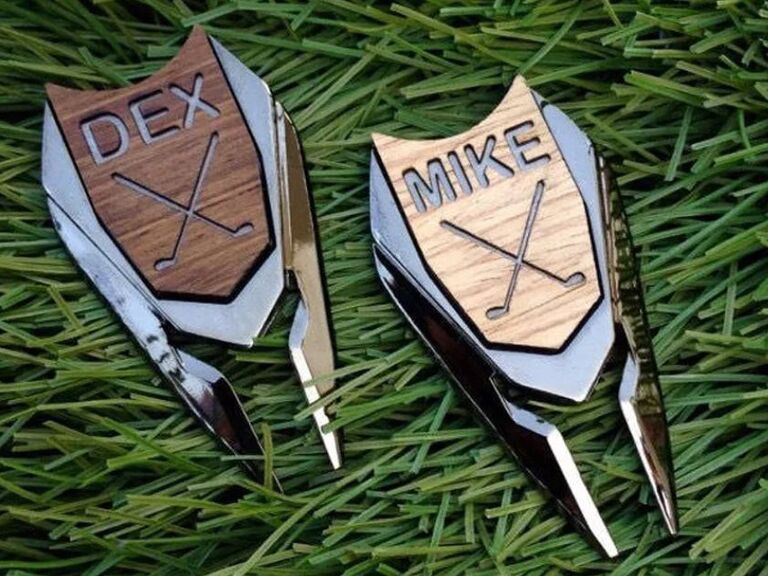 There are so many great gift ideas out there for the golf-obsessed best man, from personalized golf balls to golf ball-shaped whiskey chillers. Our pick? Commemorate your friendship by treating him to a day on the green—and this crafty custom golf ball marker.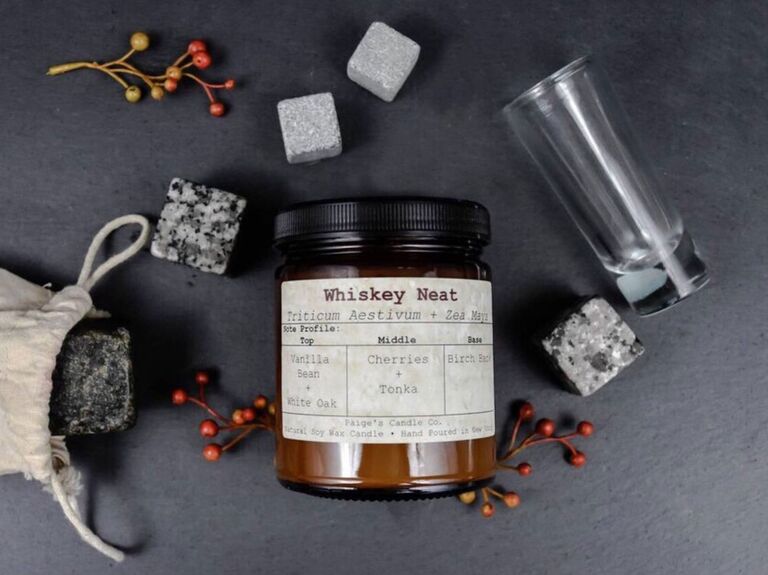 Help him wind down after the wedding with a fragrance that honors his drink of choice. Pair this whiskey-scented candle with his actual favorite booze and you'll have one happy best man.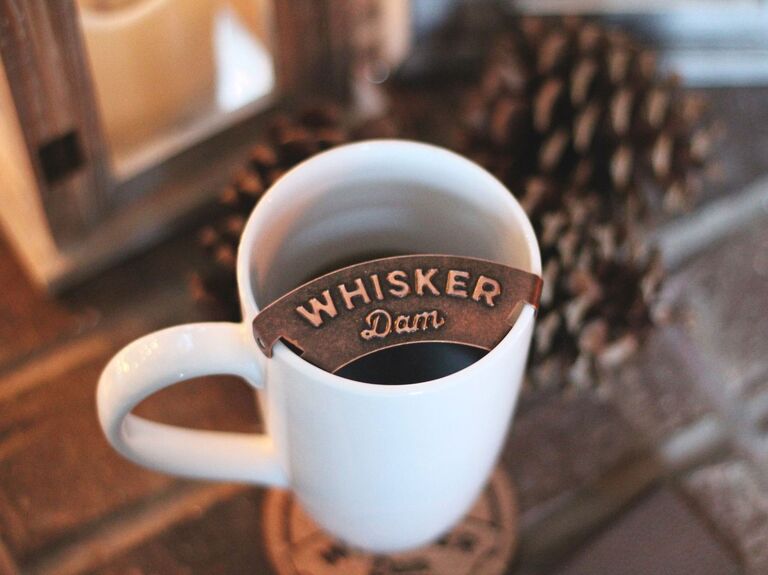 This clever mug accessory is the perfect gift from a groom with a not-so-serious best man on his hands. It's a playful gadget that's lowkey incredibly useful—it keeps his drink off his whiskers! No more milk froth or beer foam messing up his carefully groomed 'stache.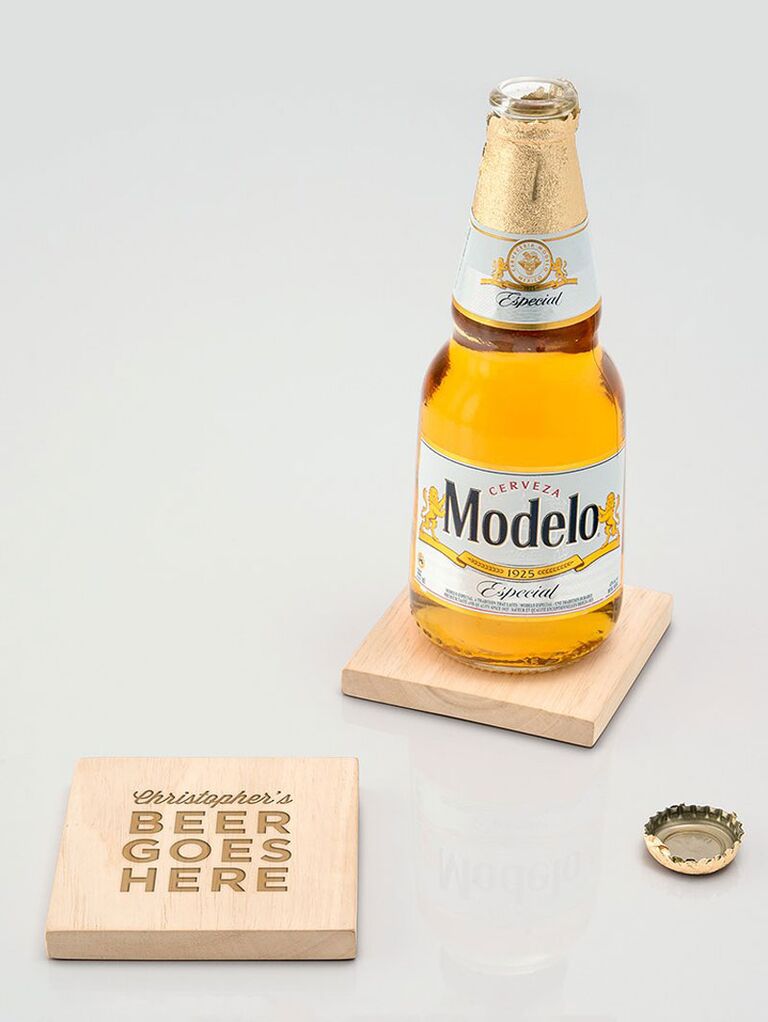 We're big fans of two-in-one products and this ingenious gift idea certainly fits the bill. Part coaster, part bottle opener, it has to be one of the most unique best man gifts we've ever seen. Bonus: It's engraved with his name.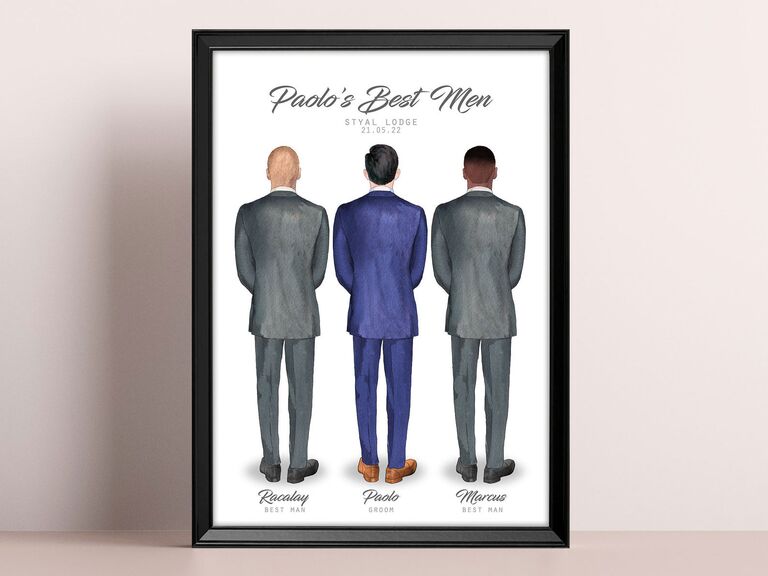 Sometimes the best gifts for the best man are total tearjerkers. This custom art illustrated with you and your best man (or best men!) carries a lot of sentimental value. It's a meaningful gift idea for the guy you're extra close with, whether he's your brother, college roommate or childhood best friend.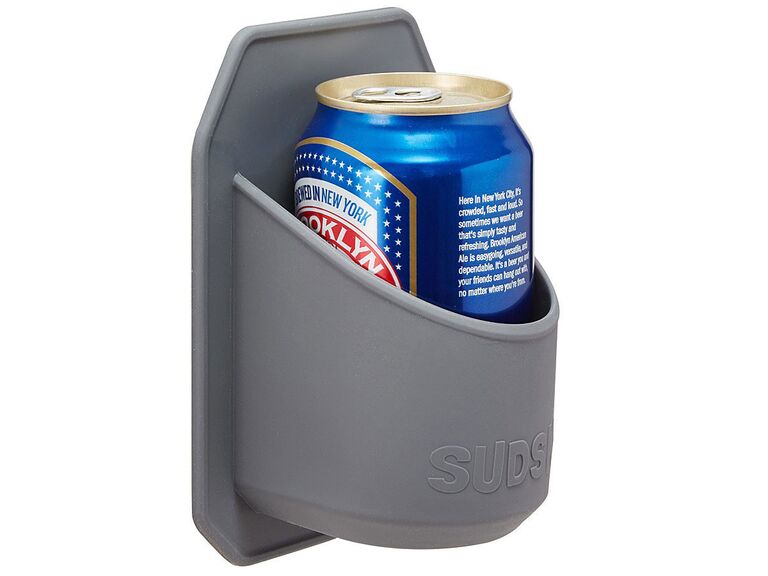 This funny best man gift is for the guy who champions the concept of a "shower beer." The silicone can holder adheres to smooth glass surfaces and glazed tiles. It's the perfect present from grooms who want to honor their best man's sense of humor.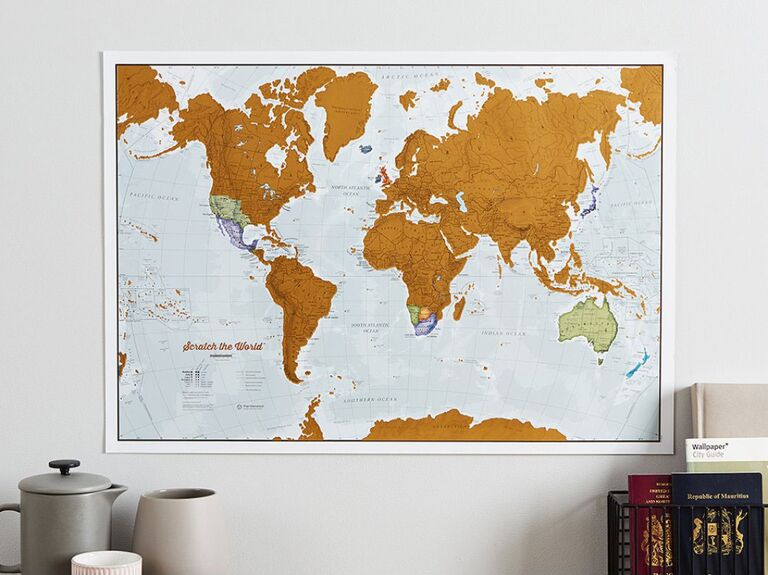 Is your right-hand man prone to wanderlust? Then travel-themed best man gifts are the way to go. This cool scratch-off map will track all the places he's been and offer ideas for his next great adventure.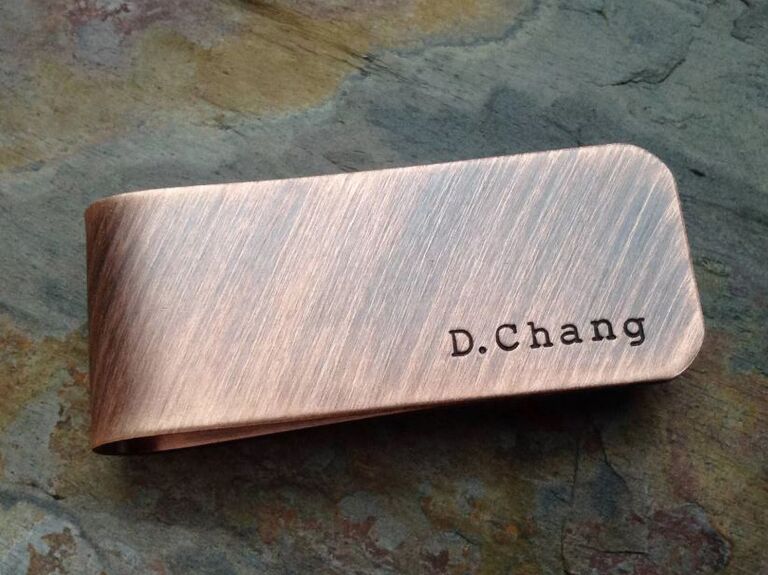 There's no doubt your best man will want to let loose on your wedding day. With this neat copper money clip, he can easily keep tabs on just the essentials. Have it stamped with his name or initials to double as a personalized memento.
This one's for the best man who's known to carry a lucky lighter. Add another classic to his collection with this personalized wedding gift. And if he likes to celebrate special occasions with a full-bodied cigar, bring some along to light.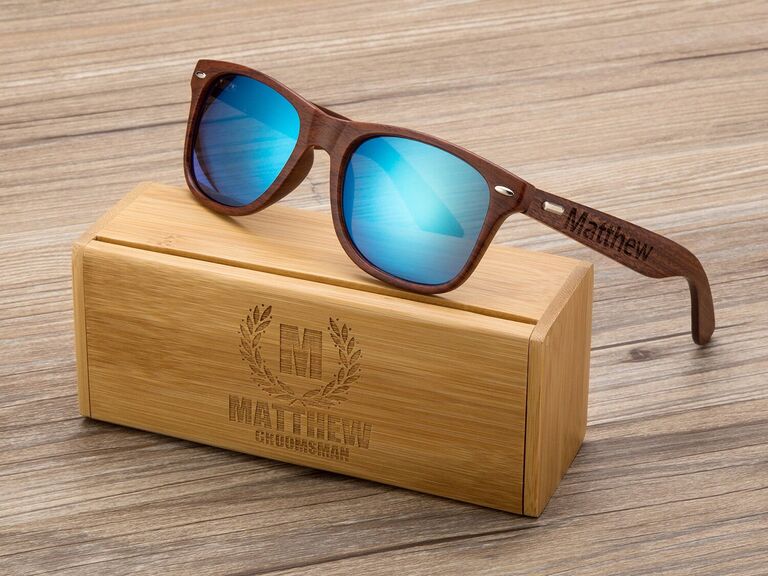 Add this to the list of traditional best man and groomsmen gift ideas: a cool pair of personalized shades to pose in. They're a fun favor to hand out on the morning of the wedding or as part of a larger thank-you gift box.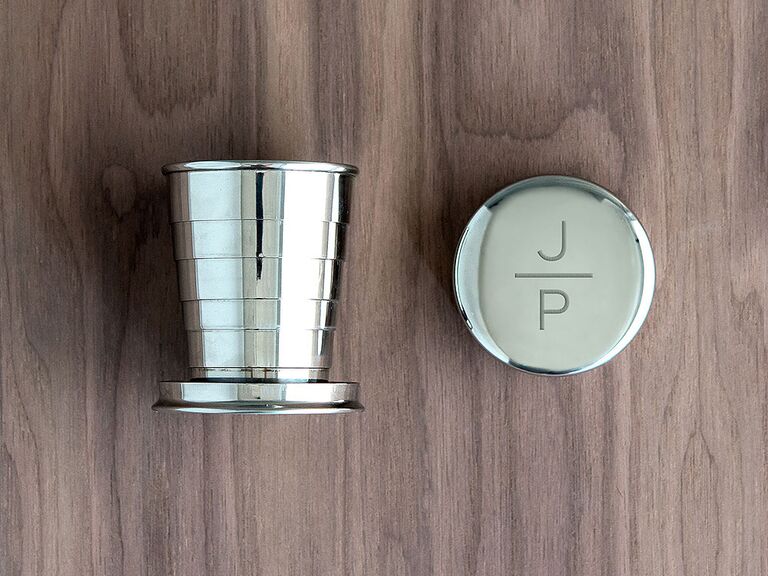 Elevate your best man's drinking game with this silver shot glass engraved with his initials. It's the perfect gift from the groom to say thanks for an awesome bachelor party!
Best Man Gift Ideas From $25 to $50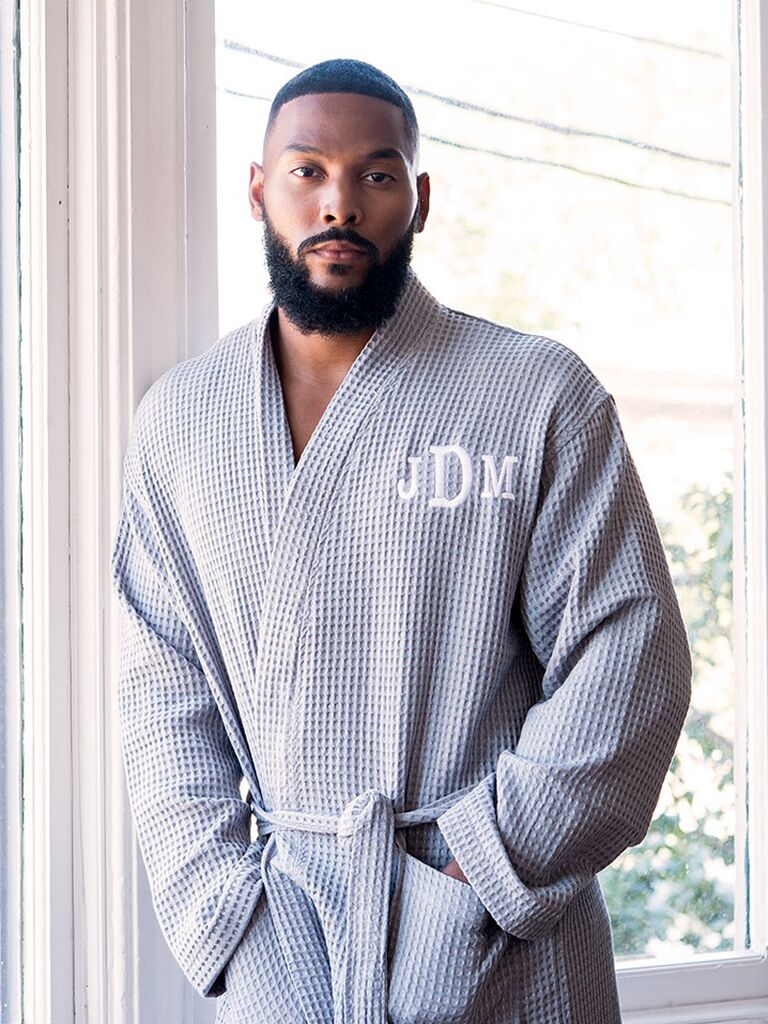 Still wondering what to give your best man as a gift? There's nothing better than lounging around in a robe, and he'll really appreciate this cozy gift the morning after the wedding celebrations. The embroidered monogram adds a luxury look (without a luxury price tag).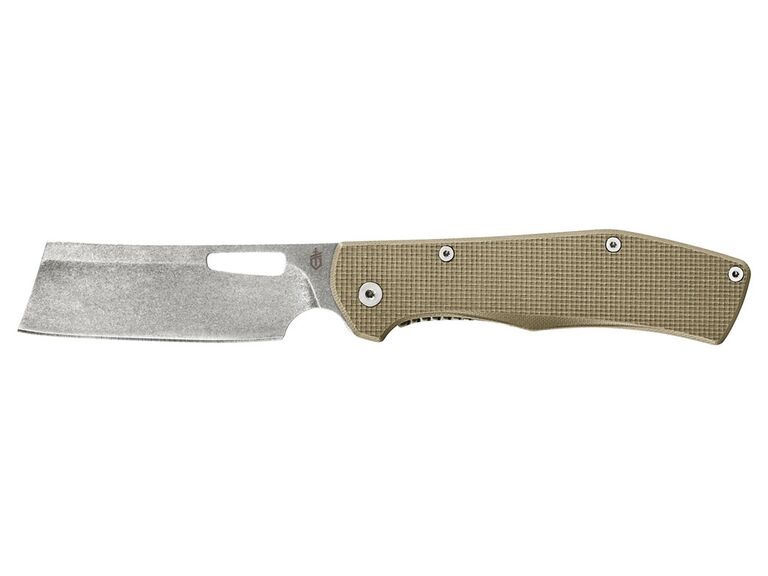 This isn't just any old pocketknife. It has a folding cleaver blade that's oh-so-useful (and looks pretty darn good too). It's designed with safety in mind: The reverse curvature of the spine protects knuckles from the sharp edge of the blade. Plus, it helps ensure precision when cutting and chopping. The G-10 composite handle is easy to grip, and the frame lock and pocket clip make for easy and safe storage. Your best man will get plenty of use out of this sturdy knife, from his home kitchen to the great outdoors.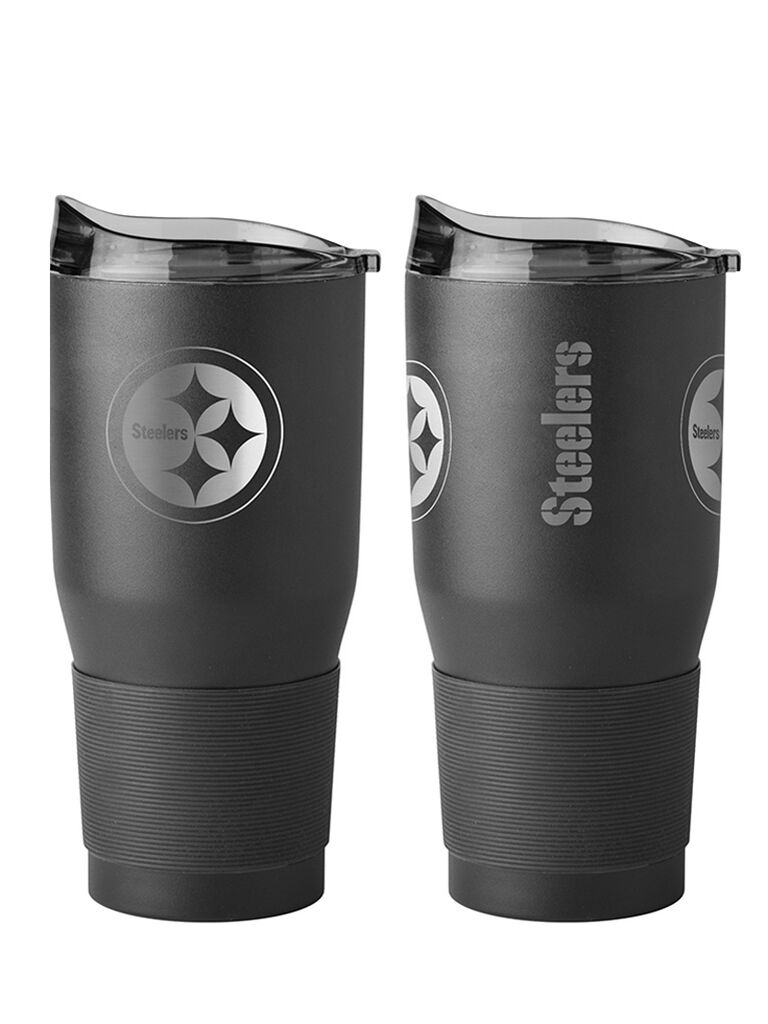 If you're really stuck on what to get your best man, take inspiration from his interests. Chances are a die-hard sports fan will love any type of memorabilia. For a Steelers fan, pair this travel mug with a bag of his favorite coffee for a wedding gift he can enjoy on the go.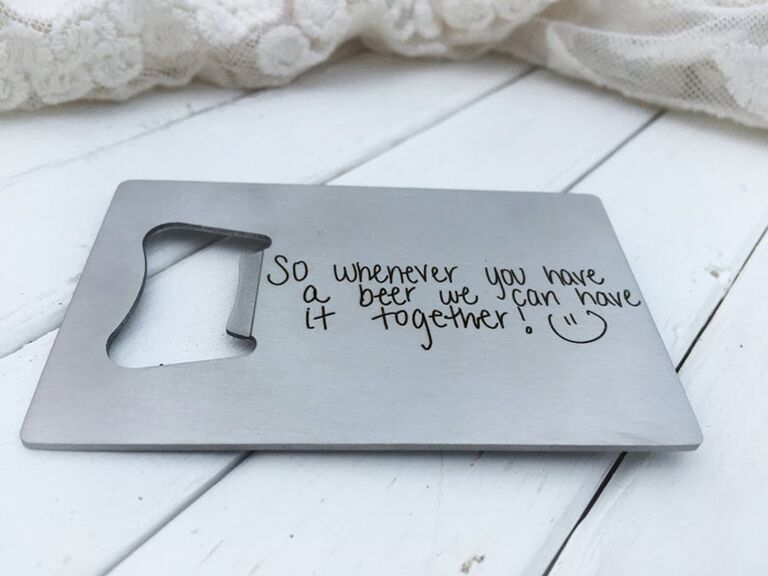 This convenient credit card-size bottle opener easily slips into wallets and back pockets. Give your number-one guy the power to crack open a cold one any time, anywhere with this personalized best man gift.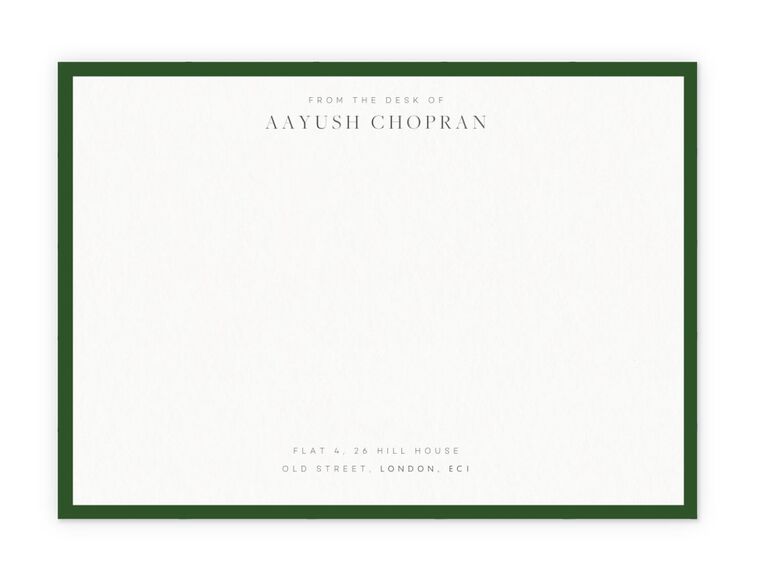 If he loves feeling like a boss, this personalized stationery is the perfect best man gift idea for him. These sophisticated notecards are equal parts personal and professional for the business-savvy guy. There are 10 colorways to choose from, so there's bound to be one that suits his style.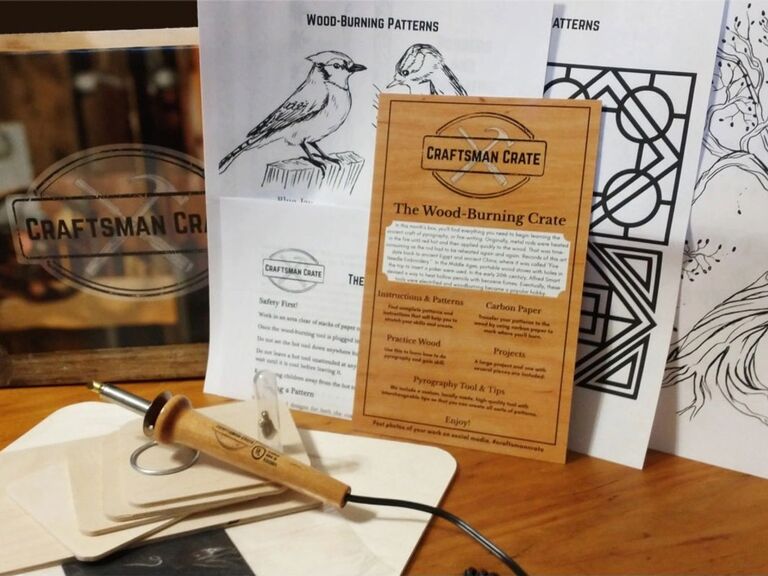 Not sold on traditional presents? Your gift should feel authentic to you as well as your best man. Anyone who likes to get crafty will appreciate this unique gift idea from Cratejoy: the Craftsman Crate. It's a monthly subscription specifically for those who like to work with their hands. Each box includes the tools, materials and instructions to take on an exciting new project.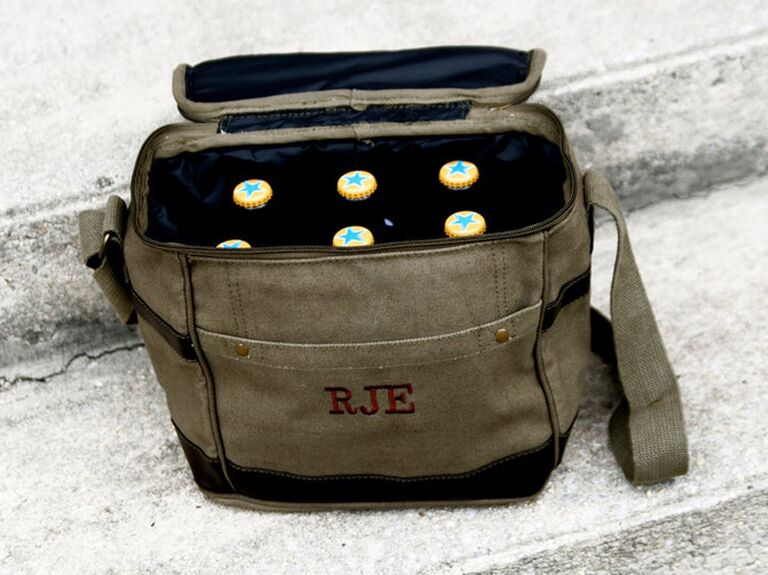 Searching for more best man gift ideas that are great for the groomsmen too? This personalized beer cooler is both spacious and stylish—the perfect accompaniment to weekends away with the crew.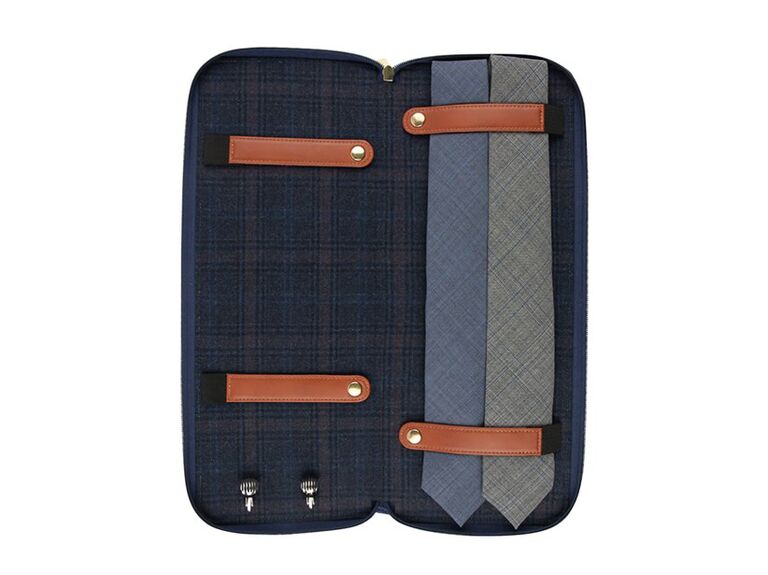 When traveling for business or a special event (ahem, a wedding), one of the biggest struggles is packing fine garments properly. Fix that problem instantly for your sidekick with this smart tie case. It's an especially good gift for the best man who's always catching a flight.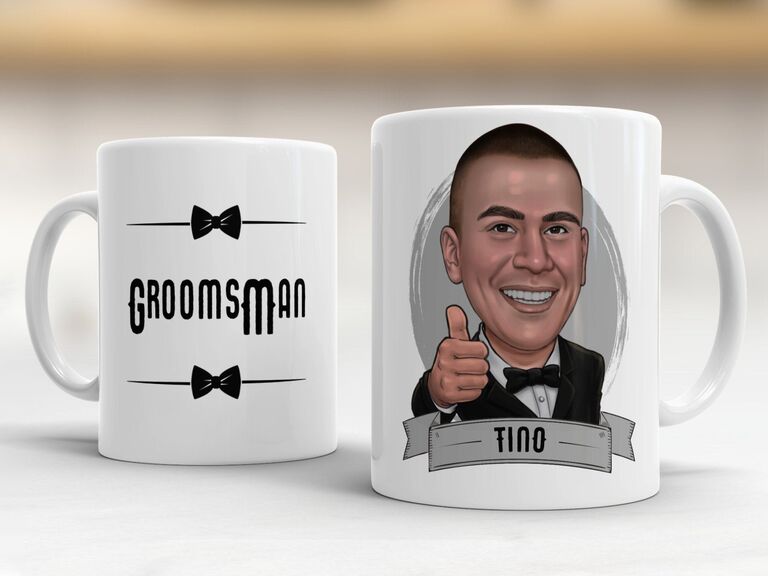 Nothing marks a special occasion like a novelty mug. Give one to everyone in your wedding day crew, best man included, for a great photo op. The caricature-inspired images will give everyone something to laugh about, even after a long night of toasting your nuptials.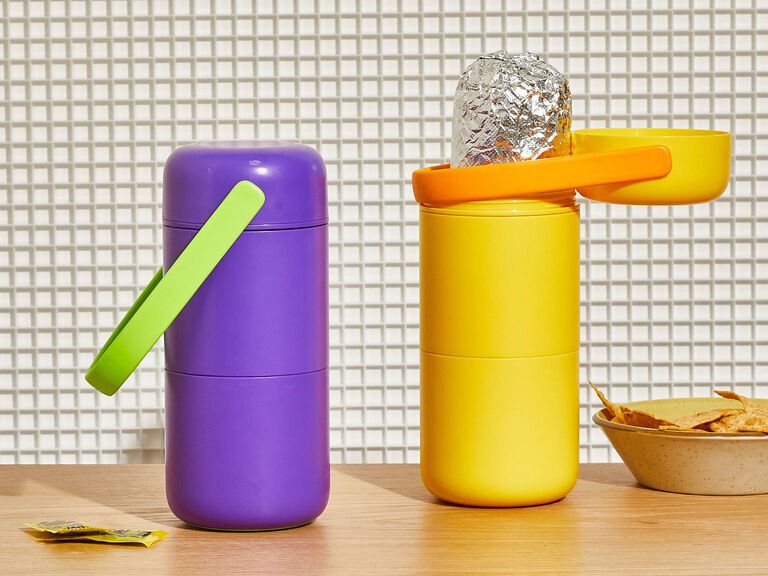 A burrito holder may seem like an unusual gift to give your best man, but that's exactly why we love it. If he's frequently packing a burrito for his lunch, this TikTok-approved accessory will be his new best friend. It's designed to keep his hands clean and his burrito safe and warm, whether he's sitting at his desk or venturing in search of the perfect picnic spot.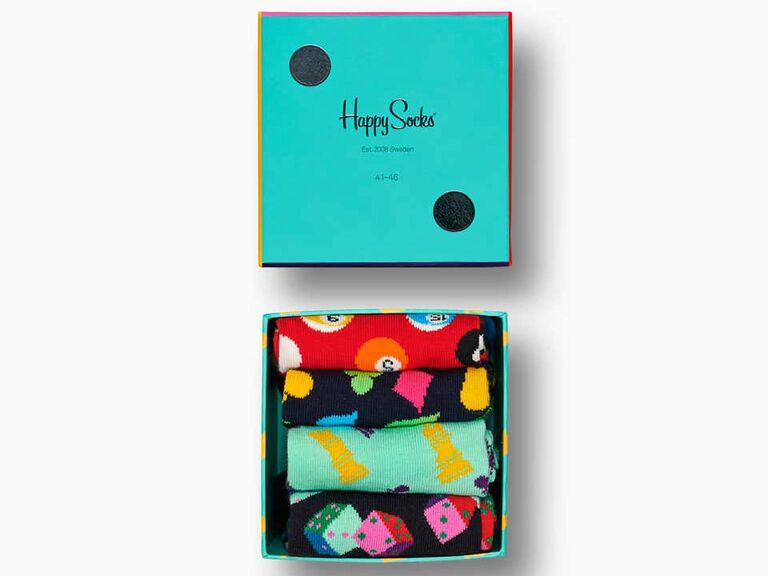 Celebrate his personality with some fun novelty socks. Bonus points if you buy a pair for each of the groomsmen to wear at the wedding. There's a gift set for every style, from game-themed socks to food-inspired collections.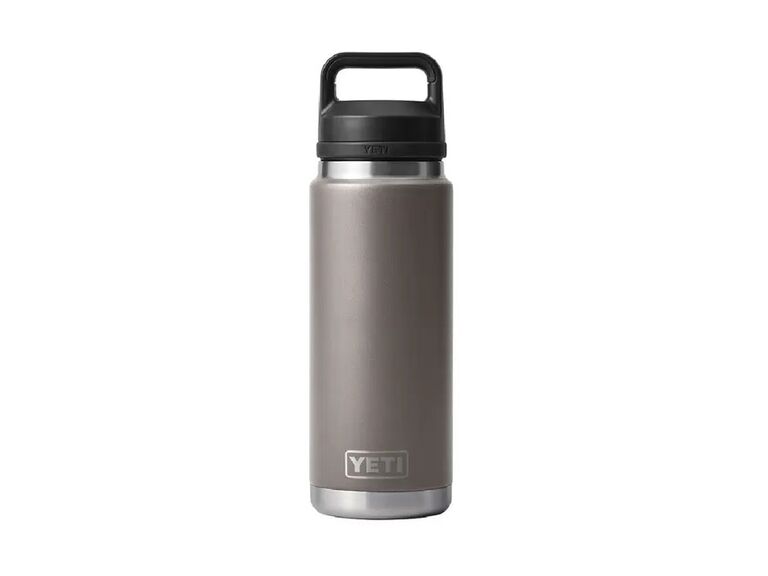 When it comes to durable and functional drinkware, YETI's travel tumblers are top of the range. Have this stainless steel bottle customized with your best man's monogram, name or a personalized logo for a practical wedding gift he'll turn to time and again. It's especially thoughtful if he's a fan of hiking, fishing or other outdoor pursuits.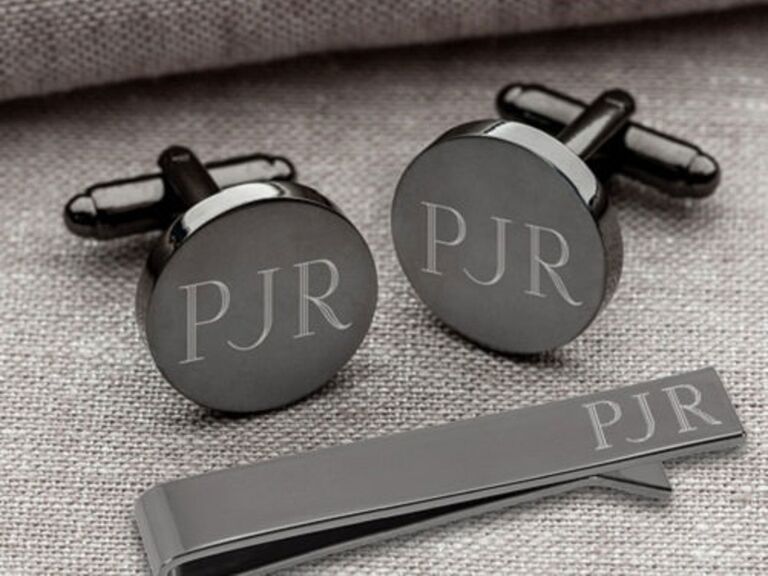 Say "thank you" to your best man in style with this custom wedding gift idea. If he's never stood in anyone's wedding party before, he may not have fancy accessories to wear on the big day. This cuff link and tie bar set comes in a trendy gunmetal hue and each piece is engraved with his initials. They'll be a staple in his formalwear wardrobe for years to come.
A gift for the best man from the groom should reflect your one-of-a-kind relationship. If most of your quality time together takes place on game day, nod to those memories with this luxurious Italian leather koozie complete with Smathers & Branson's signature hand-stitched needlepoint. It's a gift he won't want to misplace (and luckily, it can be personalized, making it easy to distinguish).
Best Man Gift Ideas Over $50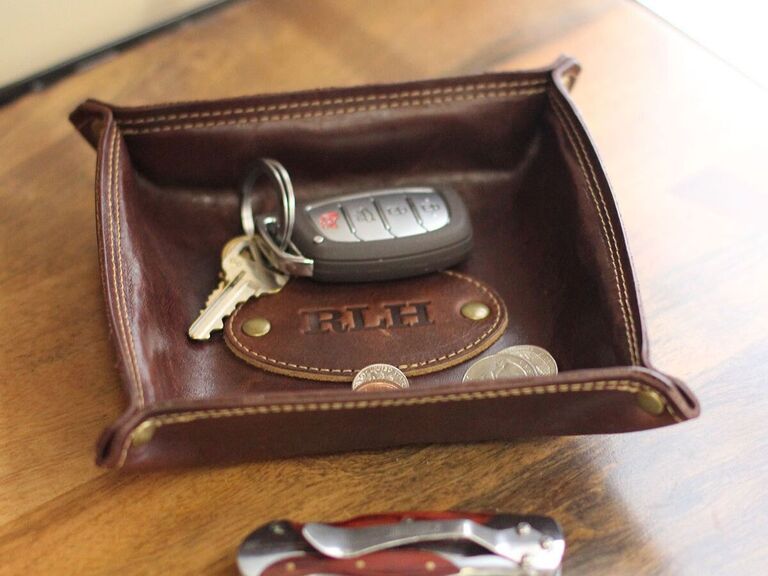 If your best man is infamous for misplacing his keys, we have the perfect personalized solution. This stylish leather desk caddy is both a practical and thoughtful gift idea.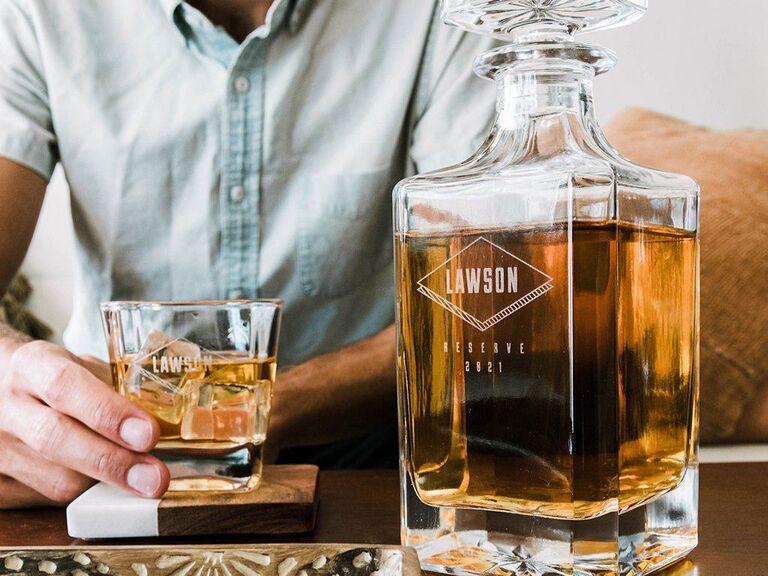 Grooms seeking classy gift ideas for their best man, look no further. Gift him a bottle of his favorite spirit along with this personalized glass decanter for a stylish and thoughtful keepsake. You can also upgrade the set to include matching glasses if you've got room in your budget. Either way, score 10% off whatever's in your cart with the code THEKNOT10.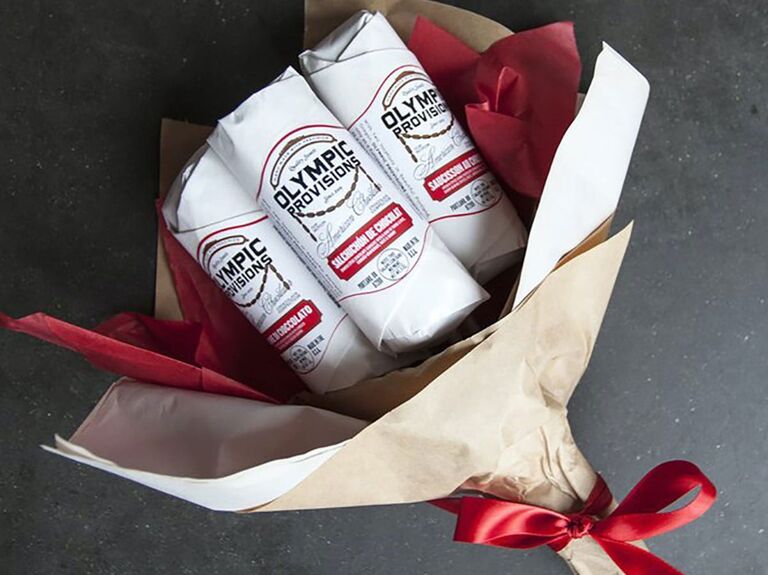 This funny take on a romantic bouquet will have your main man cracking up. A salami arrangement is a fun (and delicious) gesture no matter the occasion, whether you need a holiday gift for your best man or a thank-you present.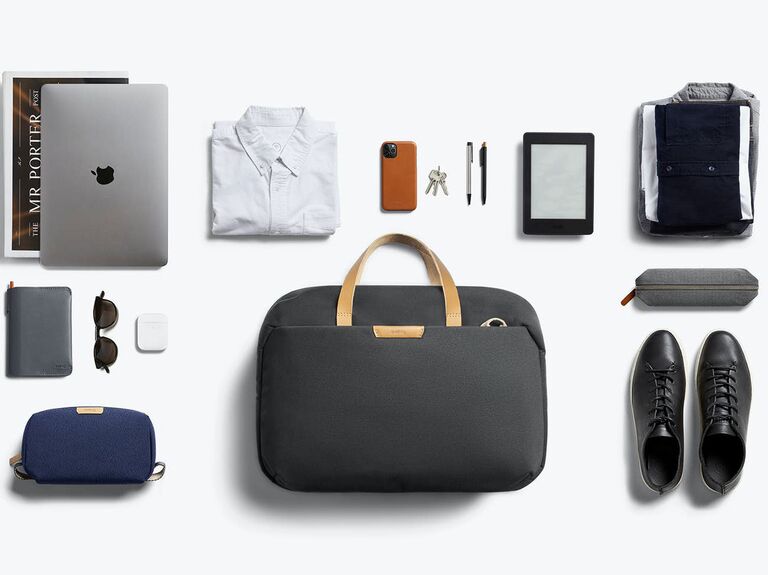 Sometimes practical wedding presents are the most cherished. Update your best man's weekend travel gear with a stylish bag made to fit all the essentials. Bellroy's Flight Bag isn't just the perfect carry-on, it also doubles as a handy backpack for commuting or hitting the gym. There's a padded laptop compartment, front zip pocket and an internal mesh divider to keep everything organized—just the way he likes it.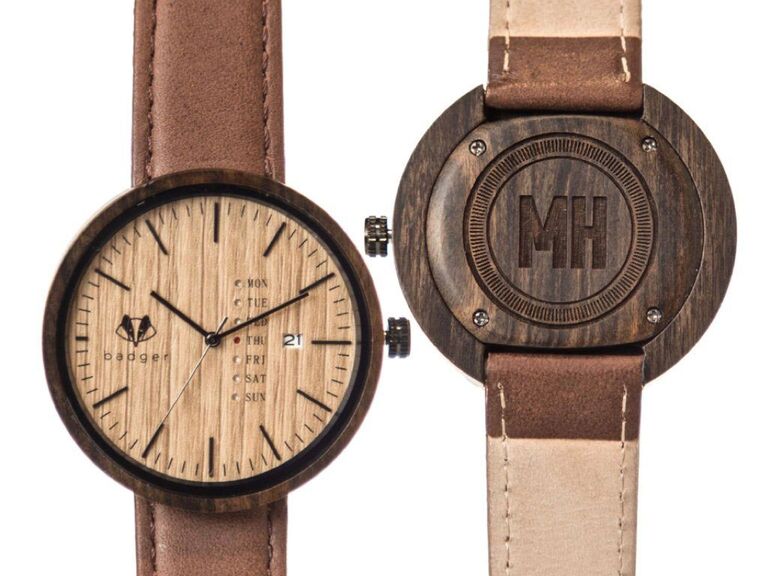 For a classy gift that's always appreciated, consider treating your best man to a stylish new watch. Customize this sandalwood timepiece with an engraving of his initials for an heirloom-worthy keepsake. (And don't forget to use our code THEKNOT10 for a sweet 10% discount.)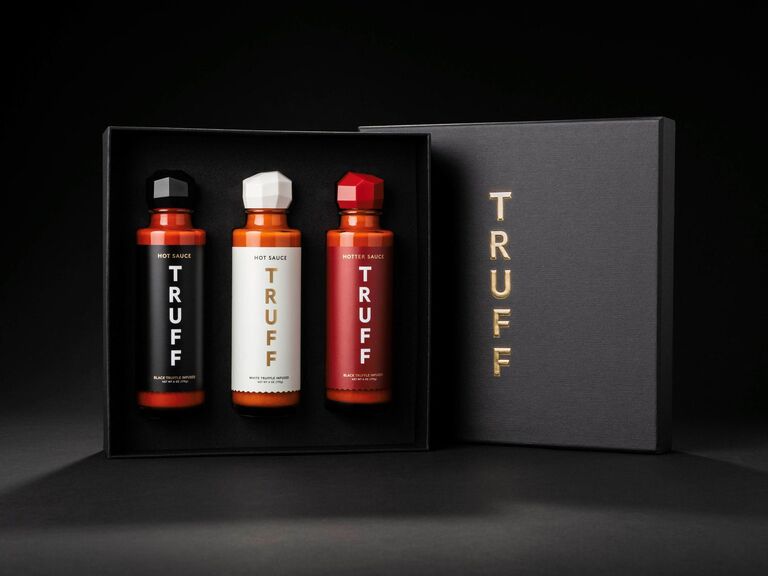 Shopping for the guy who adds spice to pretty much every meal? A gift set with three full-size bottles of TRUFF's signature truffle-infused hot sauce is truly something special. While the hottest of hot sauces may not bring a tear to your best man's eye, this gesture surely will. The set includes The Original, The HOTTER (hello, jalapeños) and White TRUFF Hot Sauce.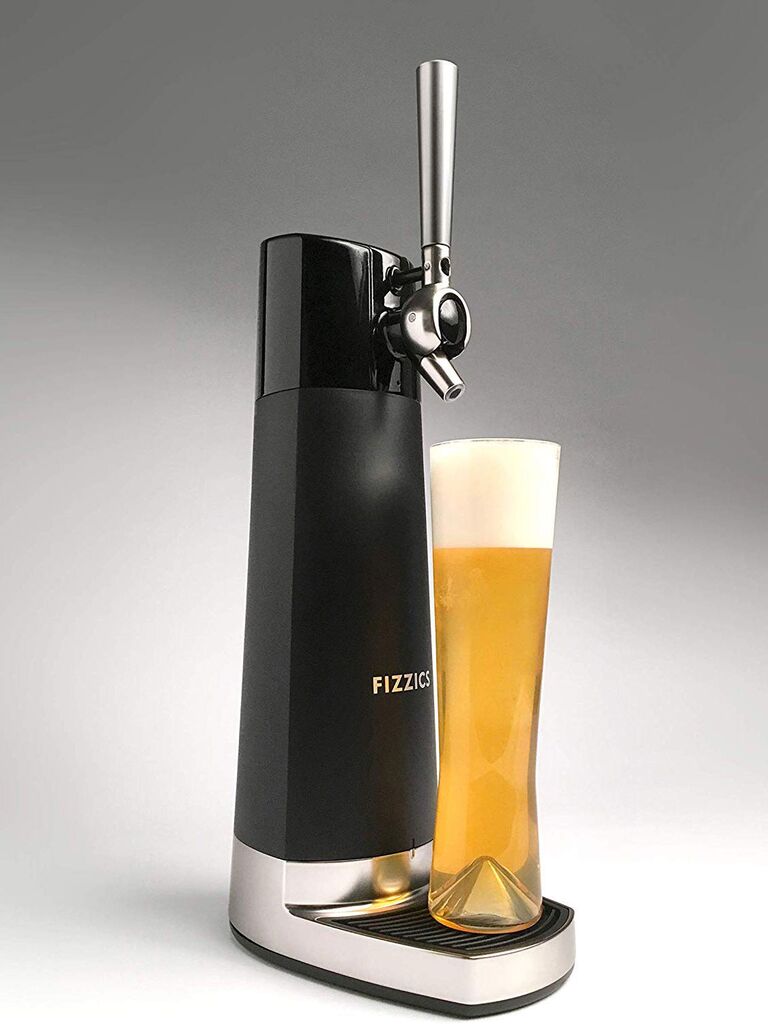 If your budget is big enough for a high-end gift, consider this undeniably cool gadget. Your best man can enjoy perfectly drafted beer from the comfort of home. The USB-powered beer dispenser will be an awesome addition to his man cave.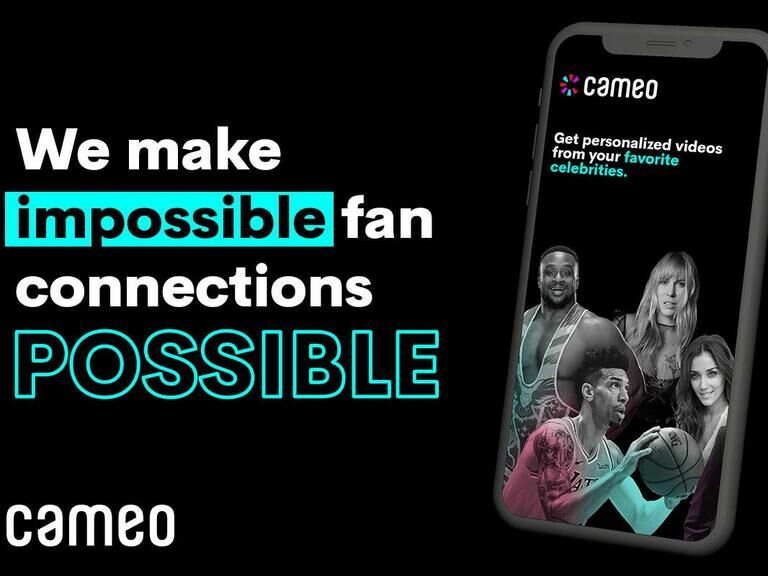 Cameo has a lot of potential to be an amazing gift idea for your best man. Depending on the celebrity you choose and your request, you can deliver a funny, sweet or encouraging video from his favorite star. There are lots of famous faces offering personalized videos on the platform, including musicians, actors and pro athletes.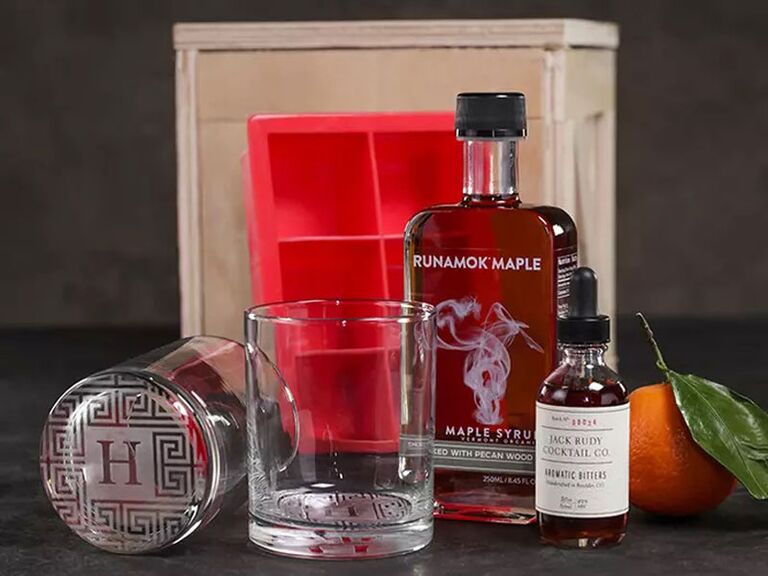 Man Crates' curated gift sets are equal parts thoughtful and fun. The contents of this crate include two personalized rocks glasses, Jack Rudy aromatic bitters, pecan wood-smoked maple syrup and a large ice cube tray. A great gift for a whiskey lover, right? Now comes the fun part: He has to break into the crate with a laser-etched crowbar to get to the good stuff.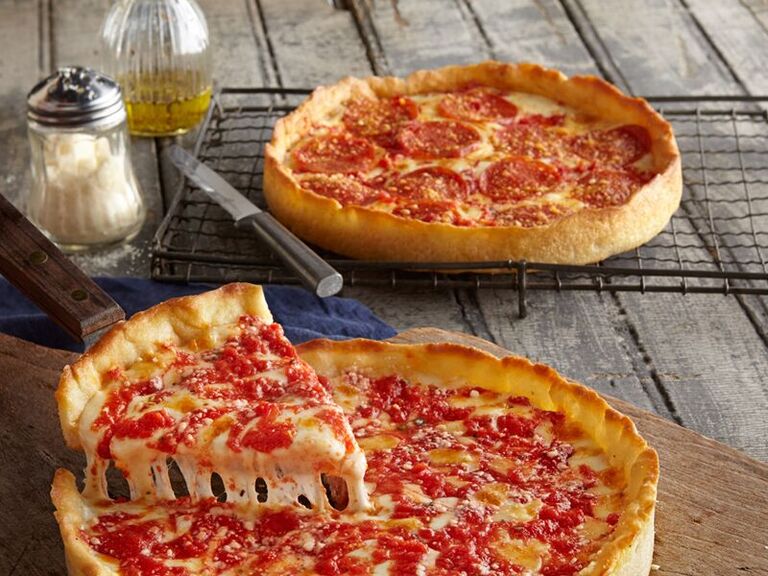 This tasty gift idea is a treat for pizza lovers everywhere. Gift your best man delicious deep dish from the state that does it best. He'll definitely enjoy this tasty feast while recovering from your bachelor party or big day. Choose from a selection of Lou Malnati's pizza, including gluten-free and vegetarian options.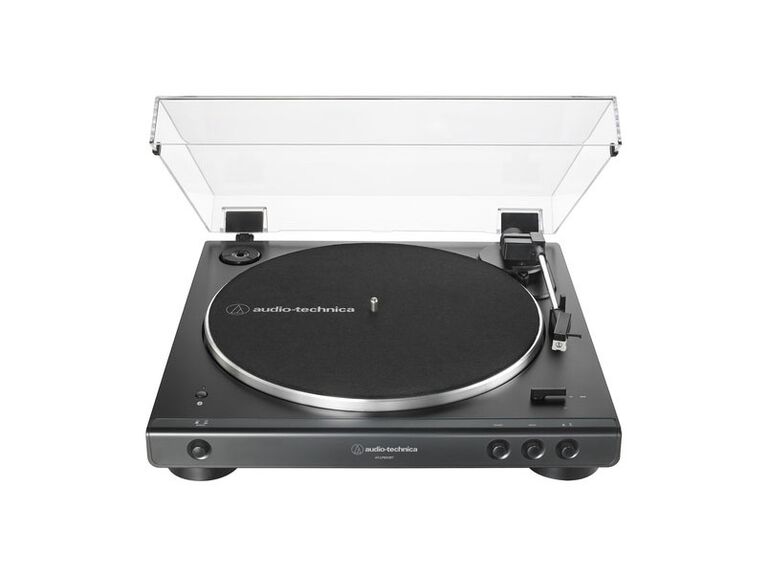 If he's the person you turn to for song recommendations, this luxury gift idea will show your appreciation for both his support on your big day and his music taste. A sleek record player will let him appreciate his favorite songs in a whole new way.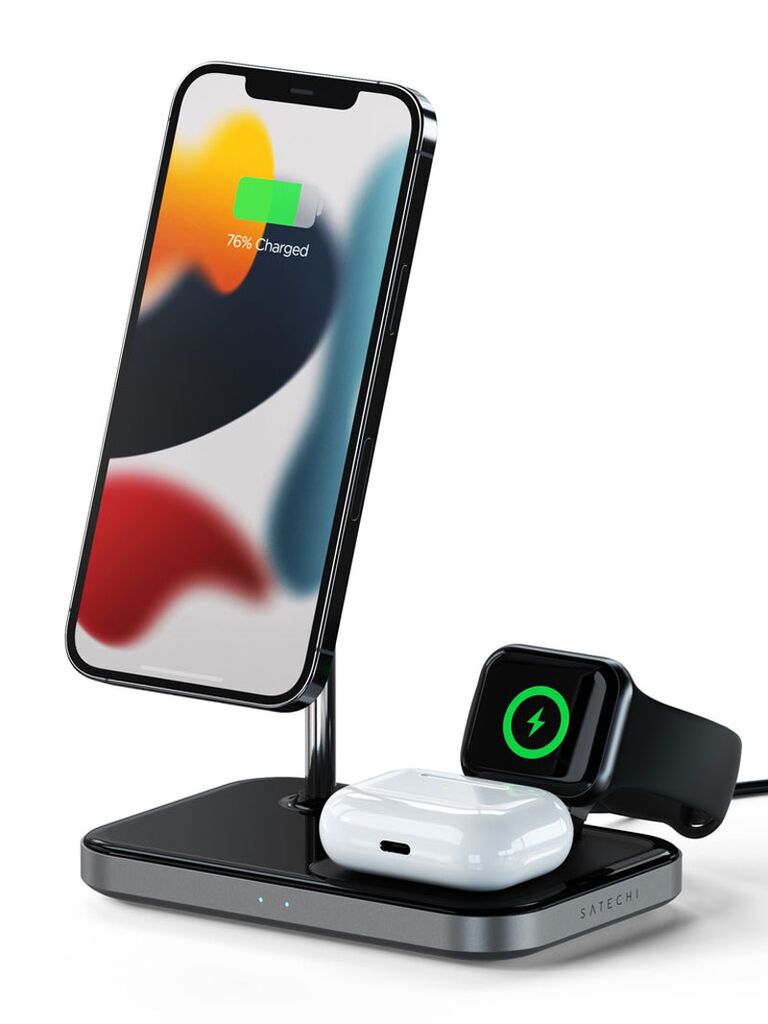 Does he pride himself on having all the latest tech? Make your best man's life easier than ever with this genius wireless charging station. The three-in-one magnetic stand has space to put an iPhone 12 or 13, Apple Watch and AirPods Pro for convenient wireless charging. It'll be the best desk accessory he's ever had.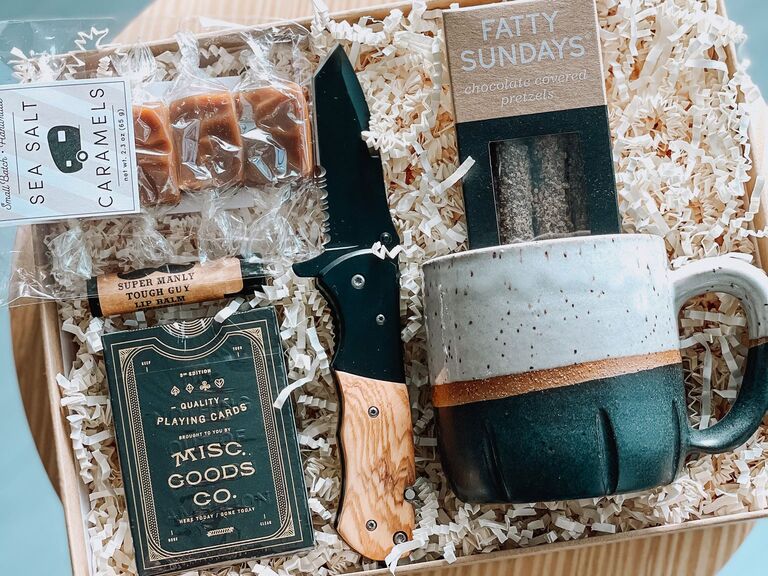 When it comes to thank-you gifts for your best man, you can't beat a lovingly put together gift box. This pre-curated pick features six items beautifully presented in a keepsake craft box. Your best man will get a display-worthy coffee mug, delicious sea salt caramels, "super manly" lip balm, tasty chocolate-coated pretzels, a stainless steel pocket knife and an elevated deck of cards.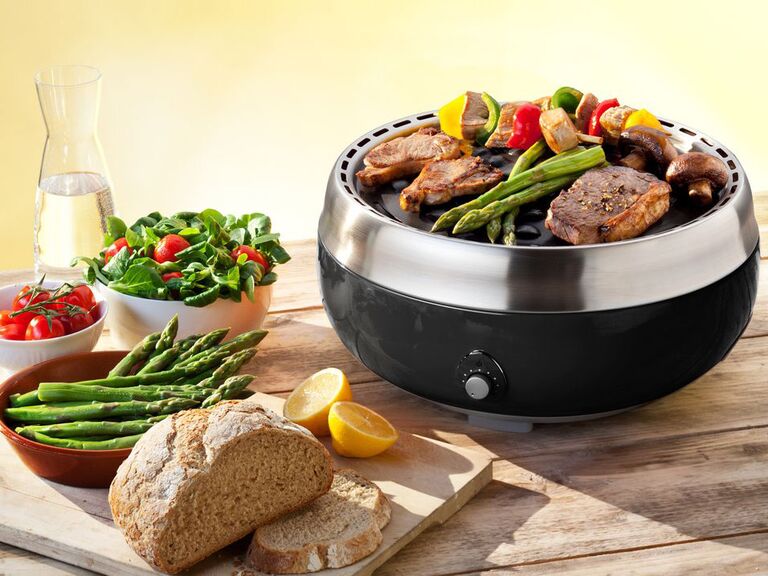 Last but not least, this versatile portable grill is sure to impress any best man who loves to cook. Bonus: It gives you an excuse to invite yourself to dinner! Now that's an idea we can definitely get behind.