33 Gifts for Your Sister-in-Law That'll Instantly Strengthen Your Bond
We've got you covered no matter her style, the occasion or your relationship.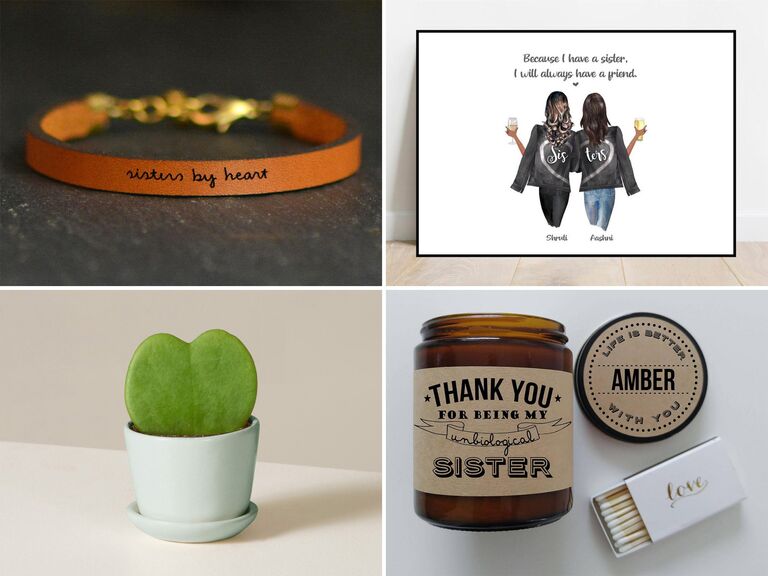 We have included third party products to help you navigate and enjoy life's biggest moments. Purchases made through links on this page may earn us a commission.
First comes love, then comes marriage, then comes a new group of relatives to shop for. All jokes aside, nuptials don't just unite two people—they unite two whole families. And a great way to nurture your relationship with your in-laws is to show them you care on special occasions. Searching for the best gift for your sister-in-law? Leave the rest of your research to us.
Gifts for sisters-in-law don't have to be extravagant. Instead, as they say, it's the thought that counts. If you know her well, prove it with a present that honors her hobbies, personality or interests. If you aren't super close, ask your relatives for guidance or go with something anyone could use—as long as it still feels heartfelt. Below, find gift ideas for sisters-in-law of any sort, from a future SIL you really, really want to win over, to a longtime family member you consider a best friend. We've also found something for any celebration, be it Christmas or her birthday.
1. Grown-Up Friendship Bracelet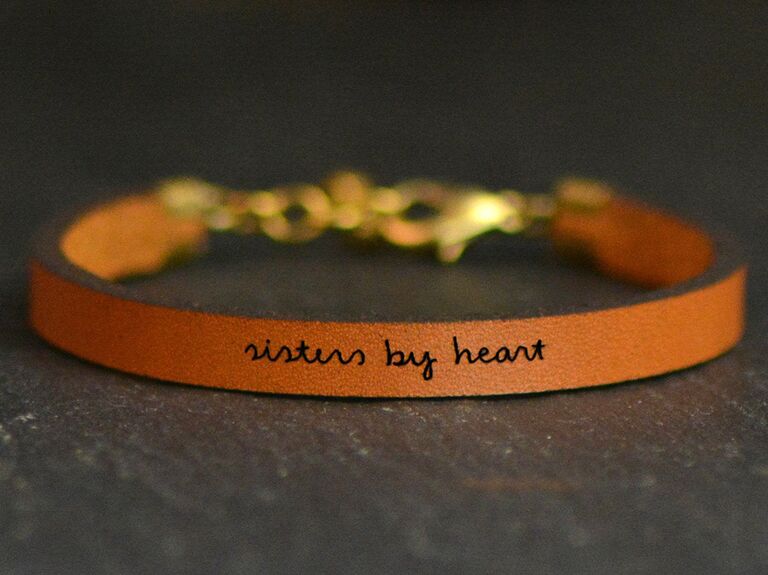 Love is what made you sisters, and that's what makes this sister-in-law bracelet the perfect present for the woman who happily wears her heart on her sleeve wrist. Consider it an adult friendship bracelet—yep, that means you should order a matching one for yourself too.
Laurel Denise Sisters by Heart bracelet, $24, Etsy.com
2. Unique Heart-Shaped Succulent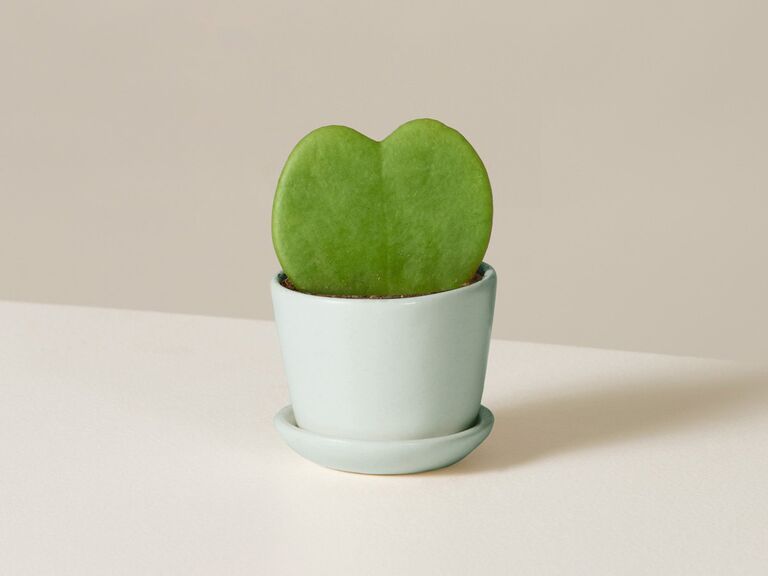 Is she a plant lady? This heart-shaped succulent is small enough not to overwhelm her, but so unique that it's sure to delight.
The Sill Hoya Heart plant in Ezra planter, $28, TheSill.com
3. Cute Scented Candle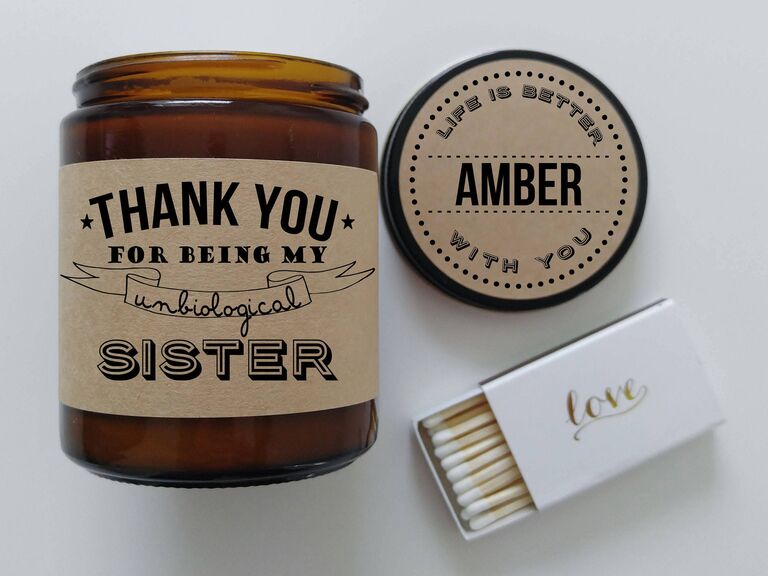 Gifts for your sister-in-law don't have to be completely original to impress. Put a thoughtful spin on a classic present by personalizing it. This candle comes wrapped with a cute note: "Thank you for being my unbiological sister." You also get to choose the scent, so ask around to figure out her favorite.
Define Design Etc… Unbiological Sister candle gift, from $23, Etsy.com
4. Sentimental Custom Print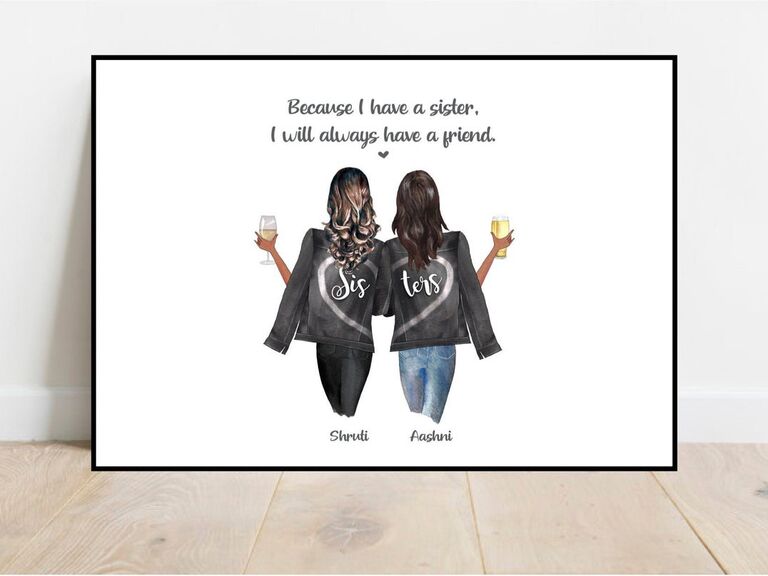 Looking for cute and creative gift ideas for your sister-in-law? Surprise her with a stunning illustration of the two of you. You can even get it printed alongside a sentimental quote, like, "Because I have a sister, I will always have a friend."
Personalised and Pretty sister in law print gift, from $15, Etsy.com
5. Creative Mailable Gift Box
The best gift you can give your sister-in-law is something straight from the heart. This awesome service lets you design your very own gift box, which unfolds to reveal a personal note as well as special photos. Choose a little something extra (like candy or socks) to tuck inside before it's sent off for her birthday, Christmas or whatever the occasion.
Greetabl Mascara Print gift box, from $13, Greetabl.com
6. Gorgeous Monogrammed Mug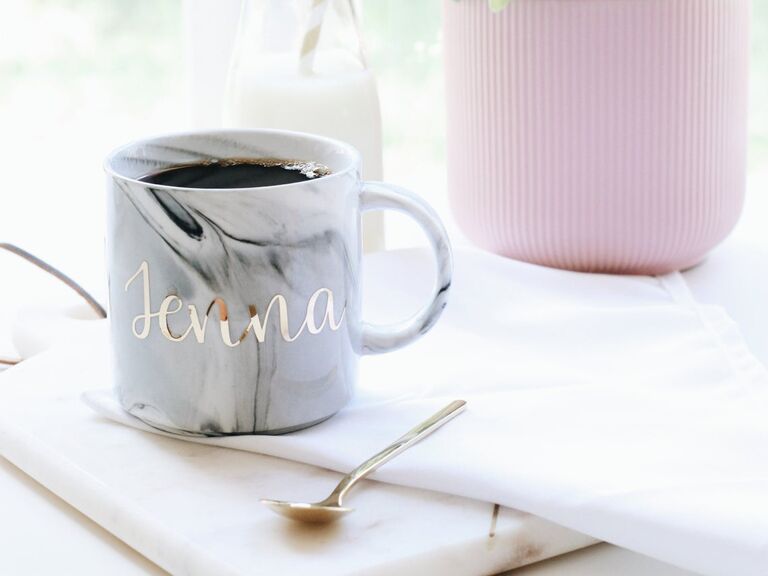 Maybe she's a morning person and loves a leisurely cup of joe in the a.m. Or maybe, she's a total night owl and needs a little pick-me-up to coax her out of bed. Either way, a luxe mug will help her start each day on the right foot. If you'd like, you can pair it with her favorite coffee or tea.
Hand Lettering Laura marble personalized mug, $20, Etsy.com
7. Super-Soft Throw Blanket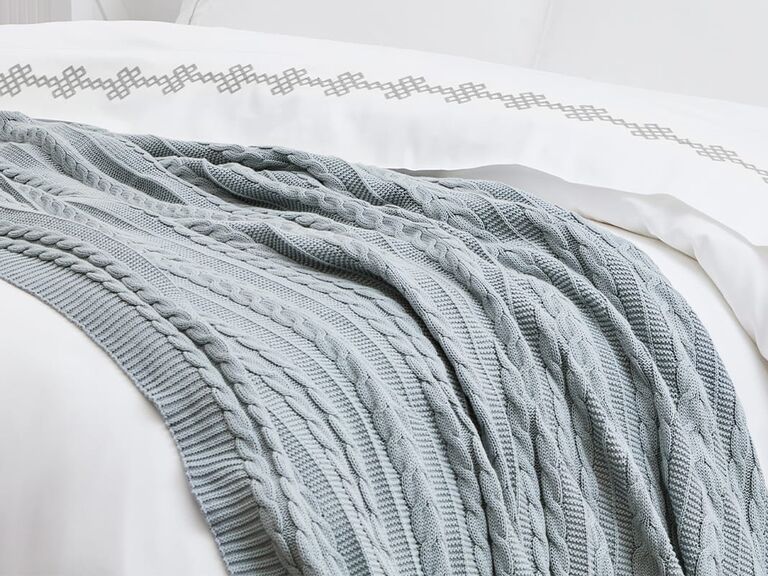 Feeling stumped? You can't go wrong with an irresistibly comfy throw. (Because who doesn't love cozy time curled up on the couch?) This woven blanket comes in versatile colors that won't clash with her decor. It's a classic hostess gift for the SIL having you over for the holidays.
Boll & Branch cable knit throw blanket, $125, BollandBranch.com
8. Flashy Phone Case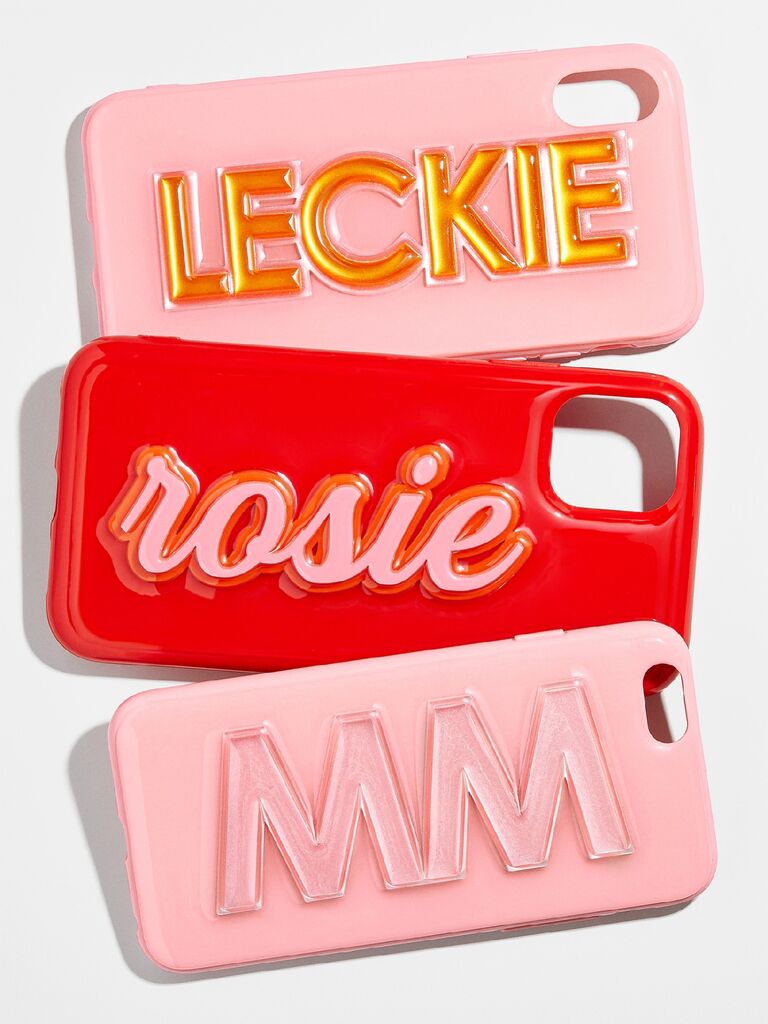 Finding good gifts for your sister-in-law is easy—just stick to what she likes. For the girl who's always on her phone hearting the latest trends on Instagram, that's a statement phone case ready to rake in lots and lots of compliments.
BaubleBar x Off My Case iPhone case, $78, BaubleBar.com
9. Sassy Tea Towel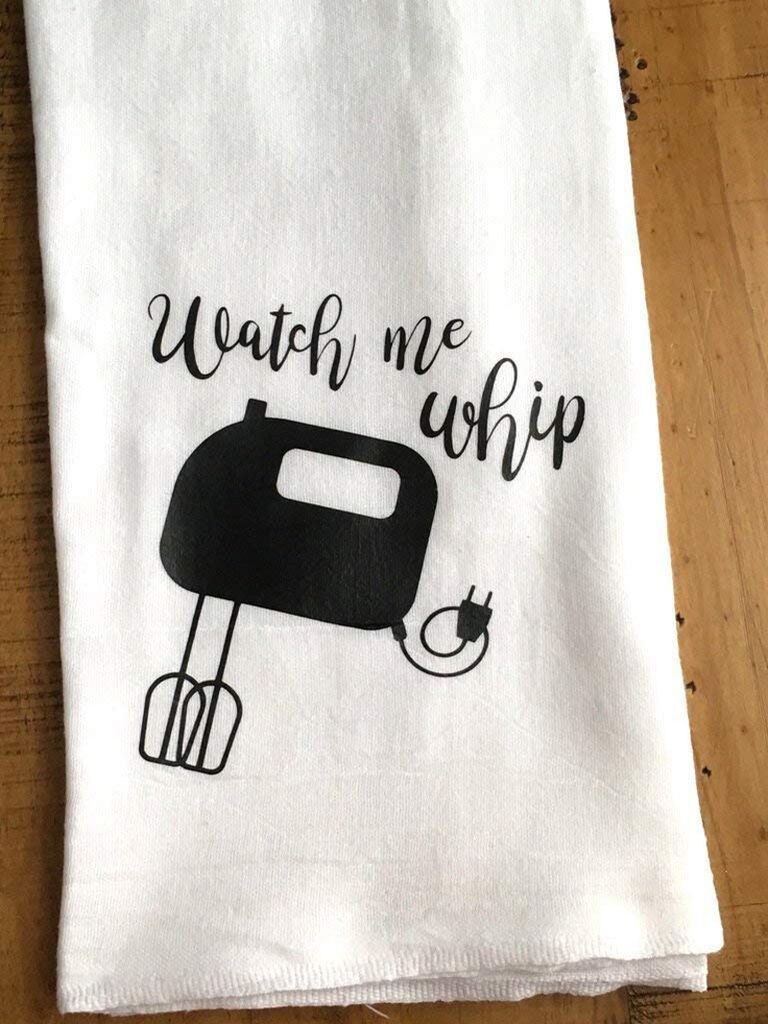 Here's a gift for a sister-in-law with serious kitchen skills—and a sense of humor you can't get enough of. This "watch me whip" tea towel (with a hand-mixer print) is a baker's dream. And there are plenty of other funny tea towels on Amazon where that one came from.
Designing Moments funny kitchen towel in Watch Me Whip, $13, Amazon.com
10. Heartwarming "Bonus Sister" Necklace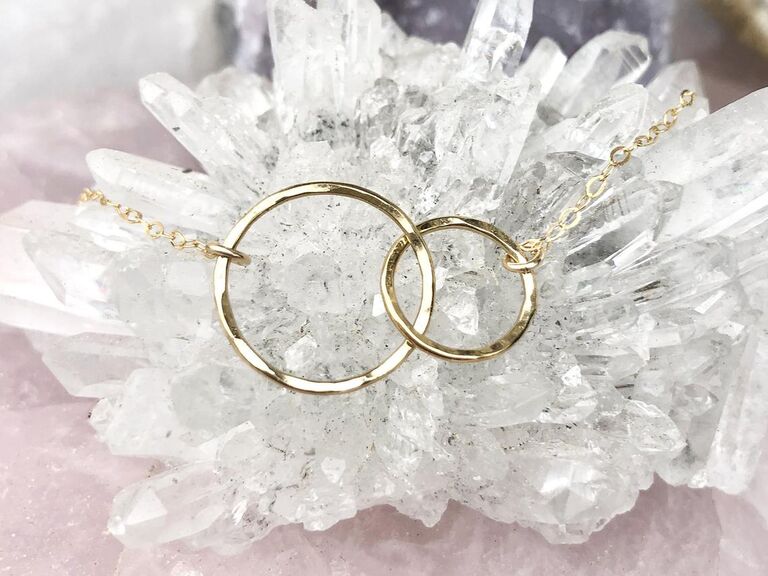 This cute necklace comes attached to a card addressed to your "bonus sister." The linked rings represent your unique bond. But to passersby who don't know the backstory, they're just plain pretty. It's an excellent subtle-but-still-sentimental gesture.
Belle and Blush sister in law gift, from $37, Etsy.com
11. Chic, Courteous Coasters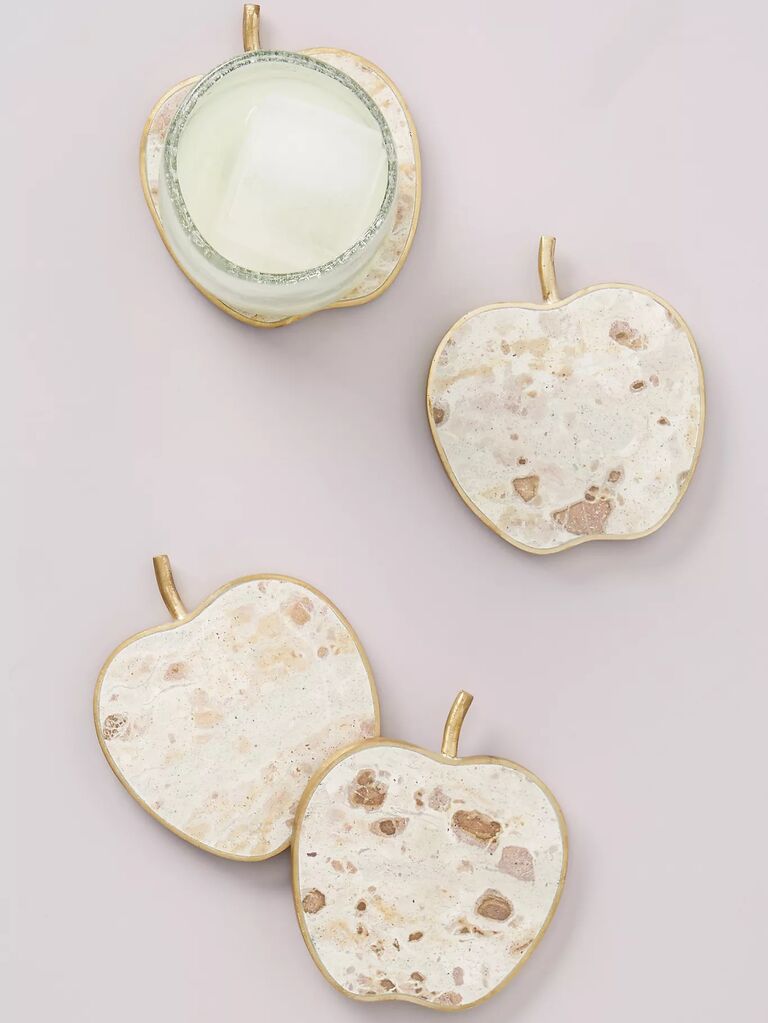 Win her over by showing her that what she cares about, you care about. And if that's keeping her furniture in tip-top shape, she'll apple-laud these stylish coasters. They're even better if your sis-in-law loves playing hostess for the holidays.
Anthropologie Apple Of My Eye coasters, $34 for a set of 4, Anthropologie.com
12. Beautiful, Bright Bouquet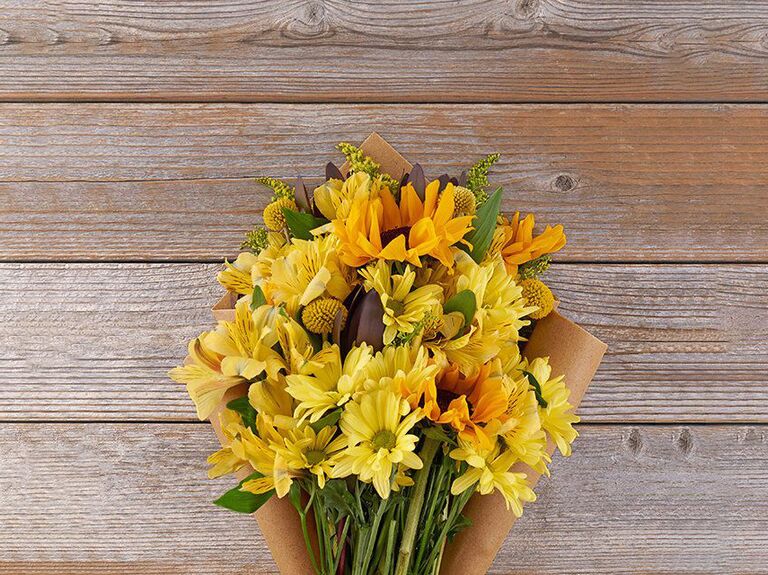 Make her feel extra special with a gorgeous bunch of her favorite blooms. This cool flower delivery service can even supply the vase! Flowers are the perfect present for smaller special occasions (think: as a Mother's Day gift for your sister-in-law).
The Bouqs Co. Sunglow bouquet, from $49, Bouqs.com
13. Personalized Zodiac Journal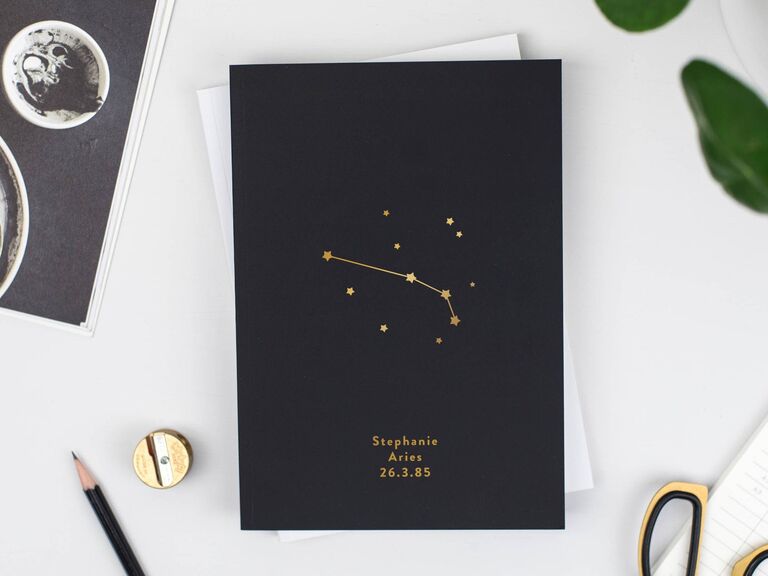 Your sisterhood was written in the stars. This notebook was inspired by them. Whether she's the creative type or just loves reading up on her horoscope, she'll appreciate this bespoke zodiac journal.
Old English Co. personalized foil zodiac star sign notebook, $18, Etsy.com
14. Sister-in-Law Gift Box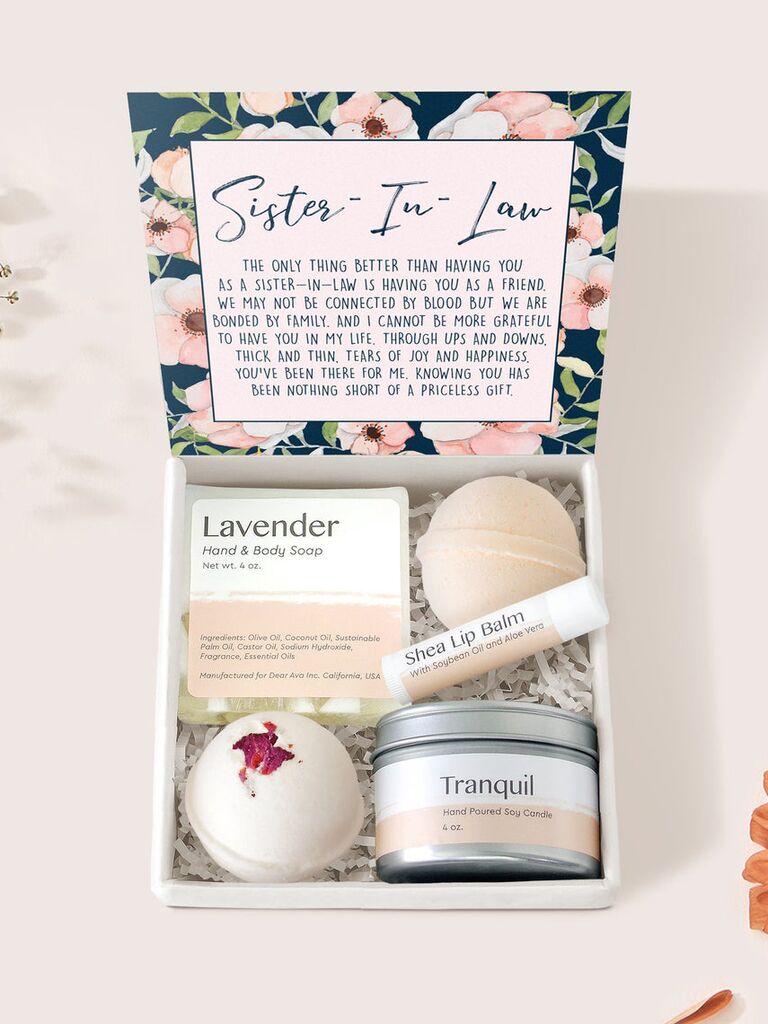 Celebrate your new sister-in-law with a cute wedding gift box. This one is chock full of sweet-scented goodies for a relaxing night in—the perfect way to wind down after the "I do"s. To top it all off, there's a heartfelt message hidden under the lid.
Dear Ava Gifts sister-in-law gift box for wedding, from $45, Etsy.com
15. Meaningful Video Montage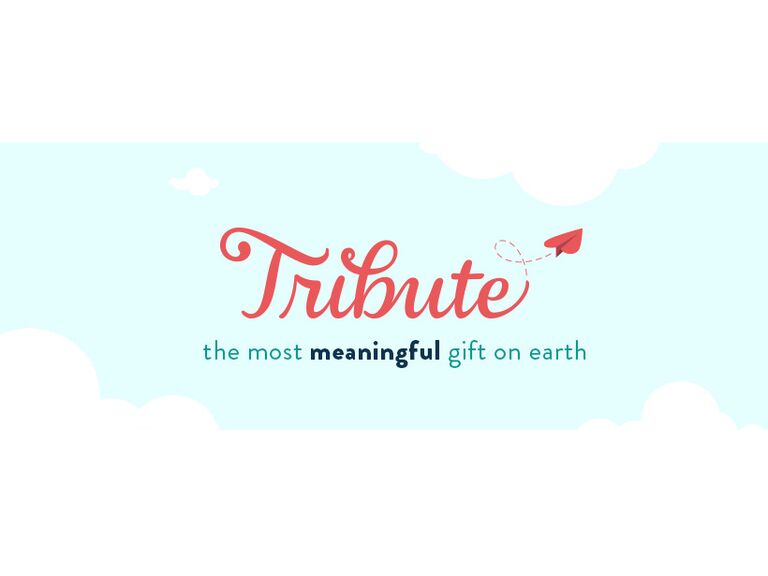 Spending the holidays apart this year? Use Tribute to help her feel like you're all together again. Request loved ones to submit fun and meaningful videos via email which you can then reorder and edit to create the montage. It's a beautiful gift your sister-in-law won't see coming.
Tribute collaborative video montage, from $25, Tribute.com
16. Fun, Rosé-Flavored Candies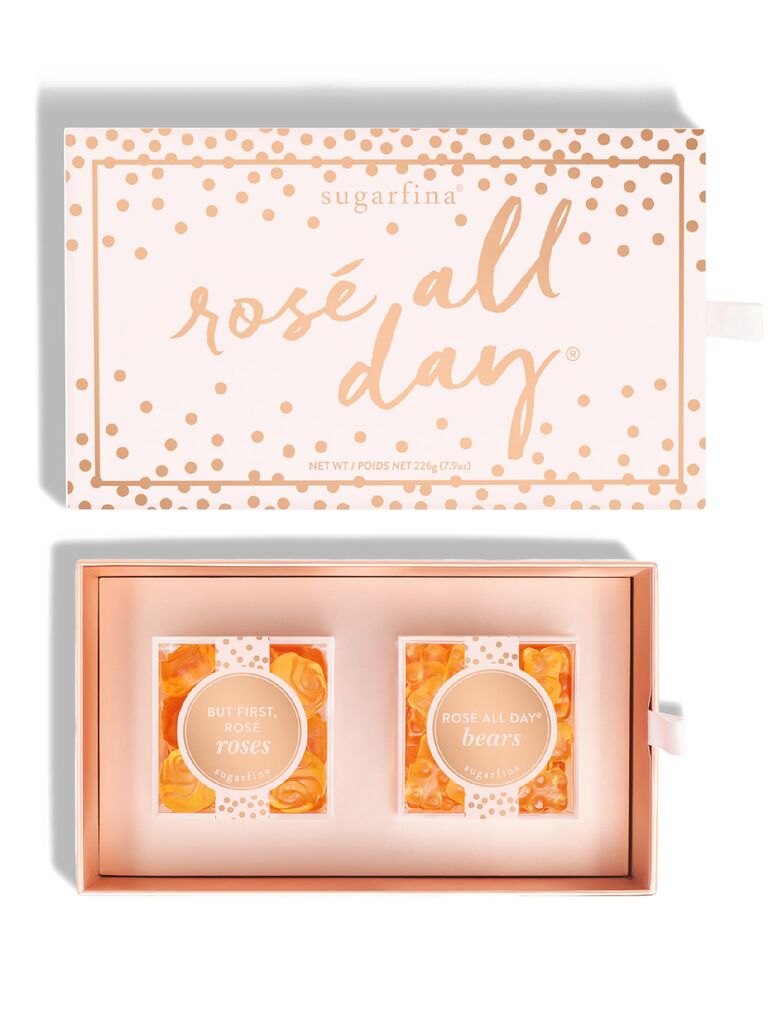 Sweet treats and vino—need we say more? Candy and wine are always appreciated, making these rosé-flavored gummies a great gift for your sister-in-law no matter what you're celebrating.
Sugarfina Rosé All Day 2-piece candy bento box, $20, Nordstrom.com
17. Personalized Pet Stationery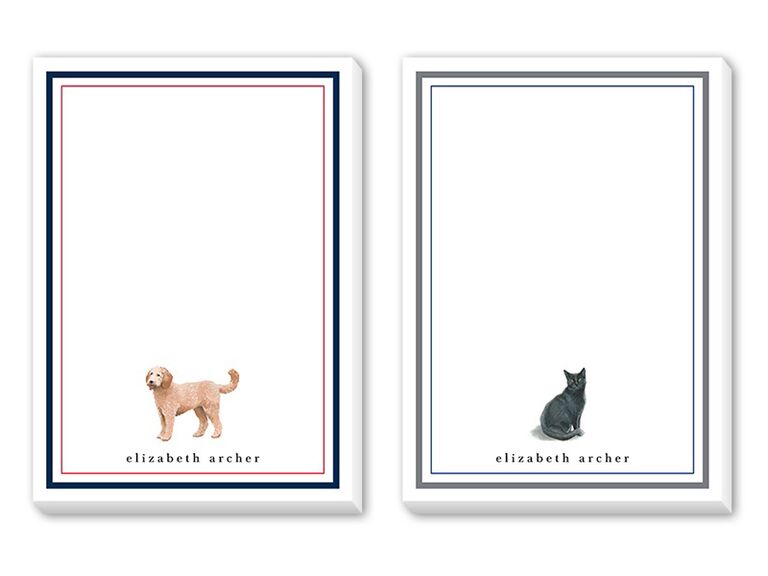 Upgrade her stationery collection with a custom notepad for jotting down grocery lists or work to-dos. If she's obsessed with her cat or dog, these pet-inspired paper goods will win you major brownie points. Choose the print that best resembles her furry BFF.
Yours Truly Dog Love notepad, $15, Shutterfly.com
18. Confidence-Boosting Pencil Set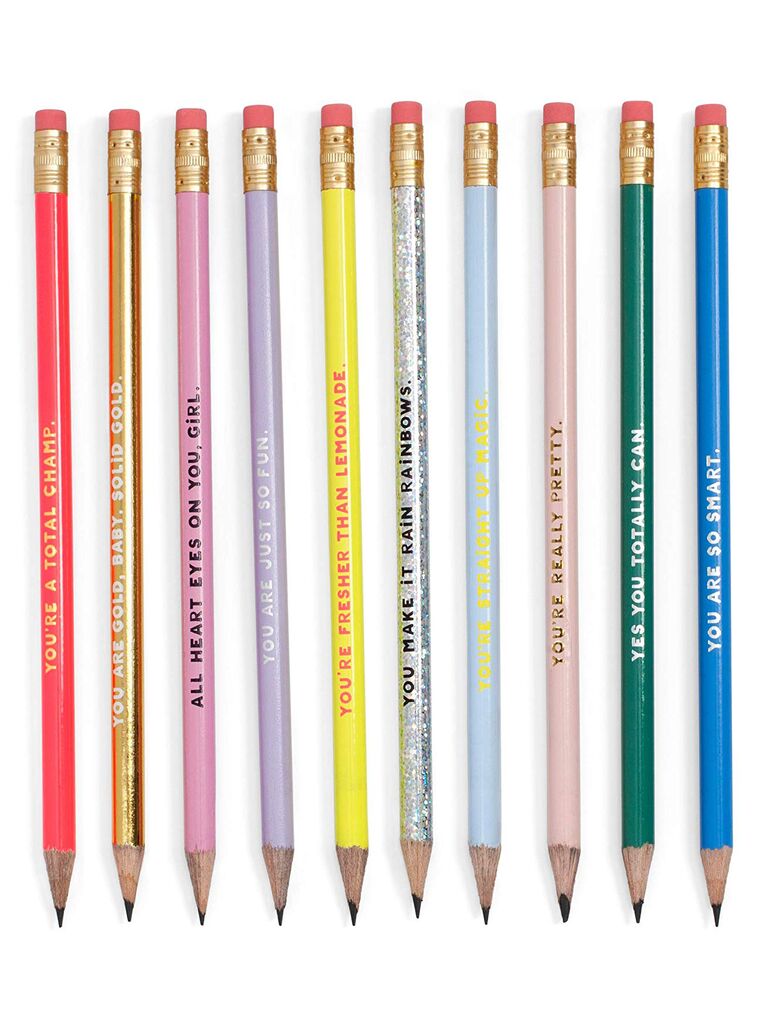 When in doubt, pay her a compliment. These cute, encouraging pencils—which say things like, "You're a total champ"—make great stocking stuffers if you're gathering Christmas gift ideas for your sister-in-law. They also make adorable back-to-school gifts for a younger SIL.
Ban.do Compliments pencil set, $11, Amazon.com
19. Keepsake Wedding Card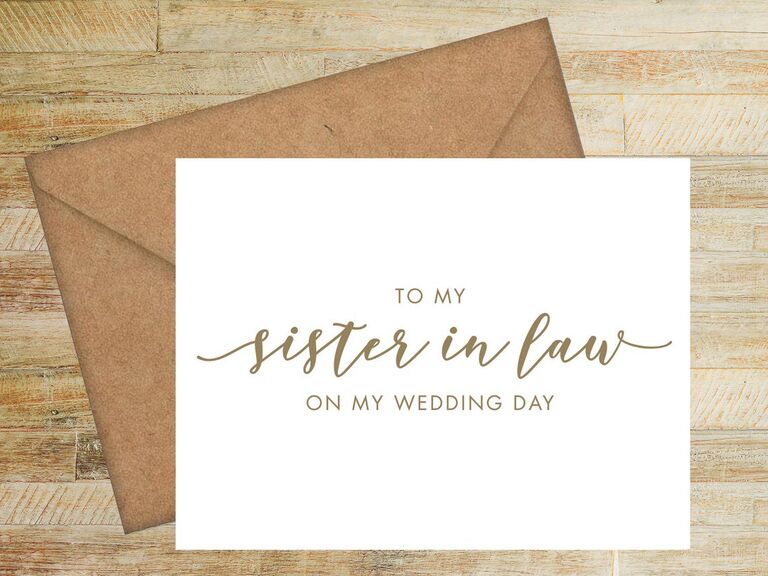 Looking for a wedding thank-you gift for your sister-in-law? Tell her how you feel with a sincere handwritten note. She'll love that you took the time to pen a personal message just for her.
Simply Inviting LLC sister in law wedding card, from $4, Etsy.com
20. Large, Classic Tote Bag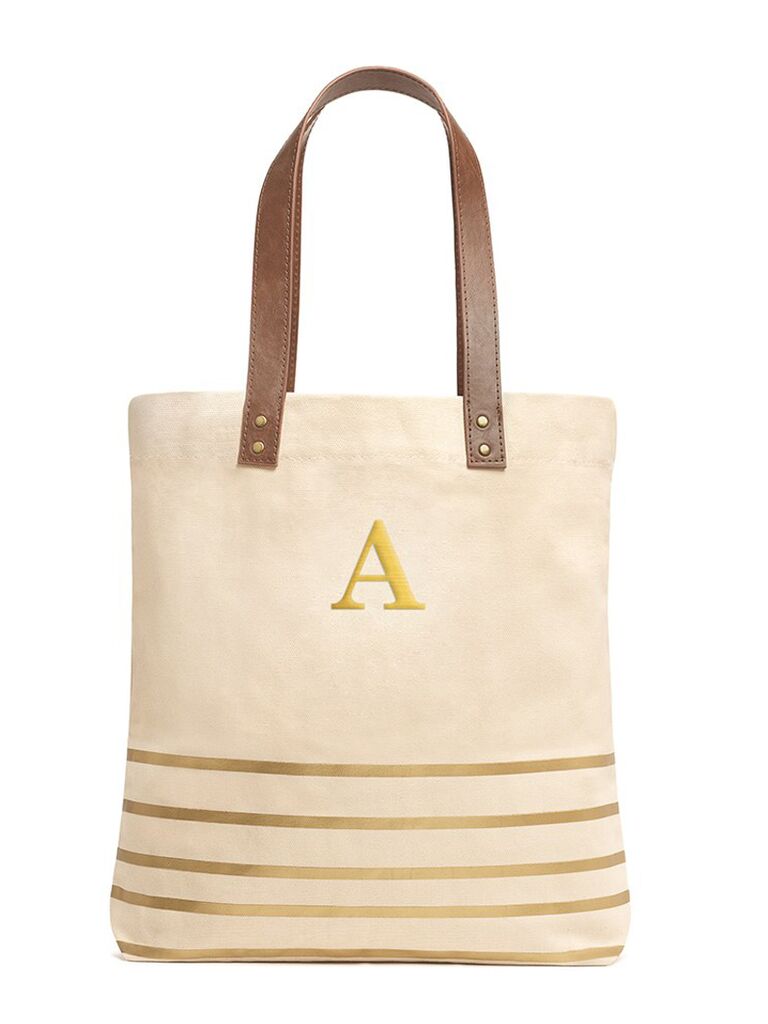 We're of the opinion you can never have too many totes. This classy canvas bag has cool contrast straps and the monogram shows you went the extra mile. That's what makes it a foolproof holiday gift for your sister-in-law.
The Knot Shop personalized large Annie stripe canvas fabric tote bag, $20, TheKnotShop.com
21. Celebrity Video Message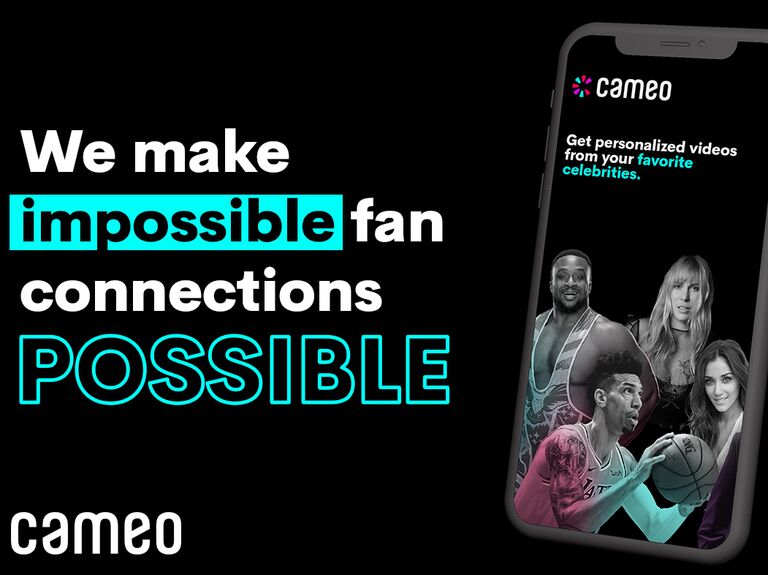 Need a gift for the sister-in-law who has everything? We guarantee she won't have this. Browse Cameo's star-studded lineup of actors, musicians, YouTubers and more before ordering a personalized message from her favorite celeb.
Cameo celebrity video message, rates vary, Cameo.com
22. Cool Initial Necklace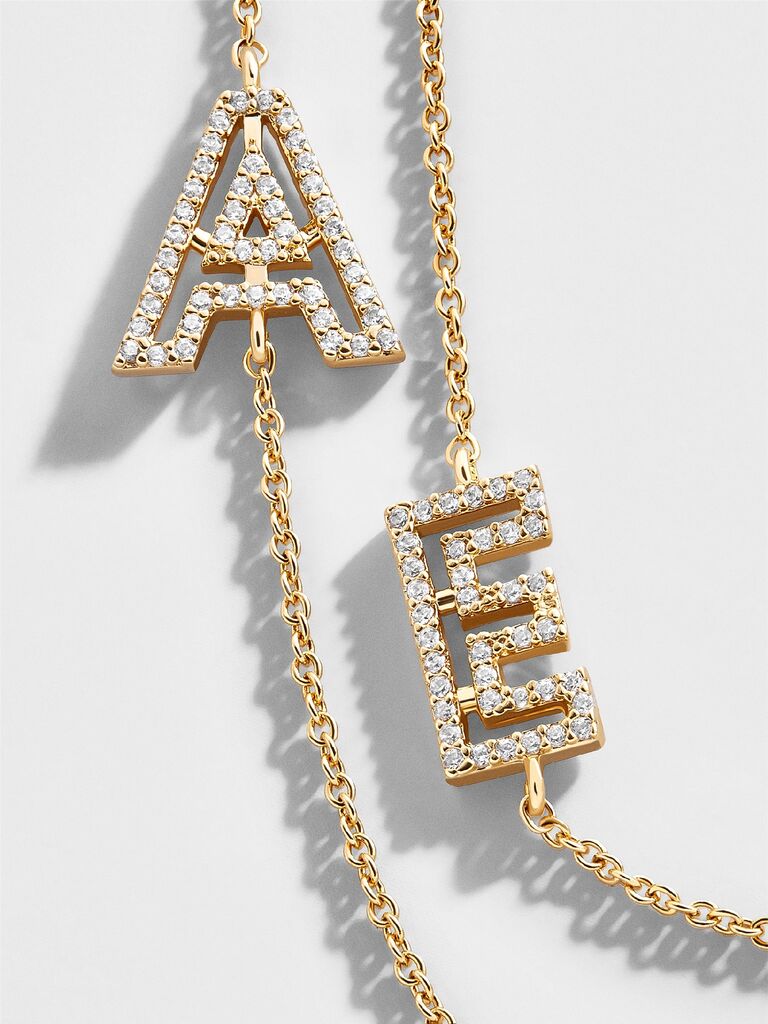 Shopping for a style-savvy SIL can be a tad intimidating. But don't worry, we're certain this initial necklace would make any modern fashionista happy.
BaubleBar dainty initial necklace, $38, BaubleBar.com
23. Luxe Sleep Mask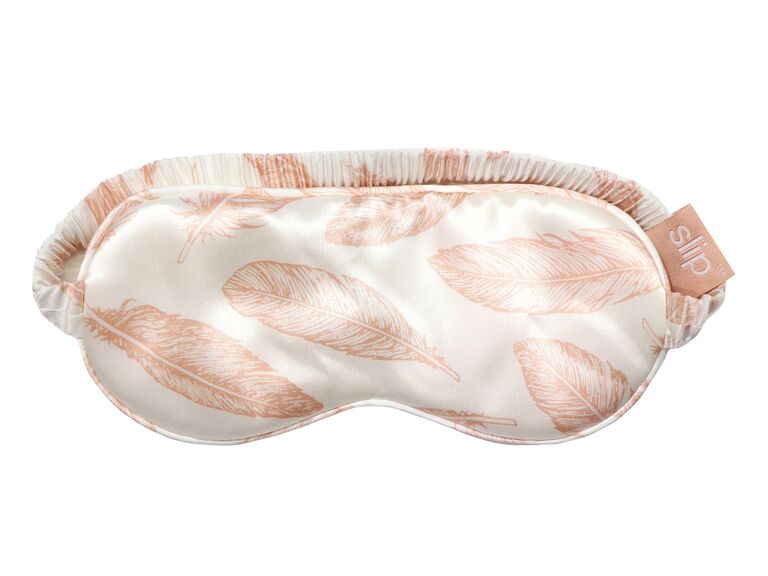 Treat her to something she can use to treat herself. This silk sleep mask will make her feel like a movie star whenever she slips it on. Better yet, it comes in tons of fancy colors and prints.
Slip pure silk sleep mask, $50, Nordstrom.com
24. Secret Message Bracelet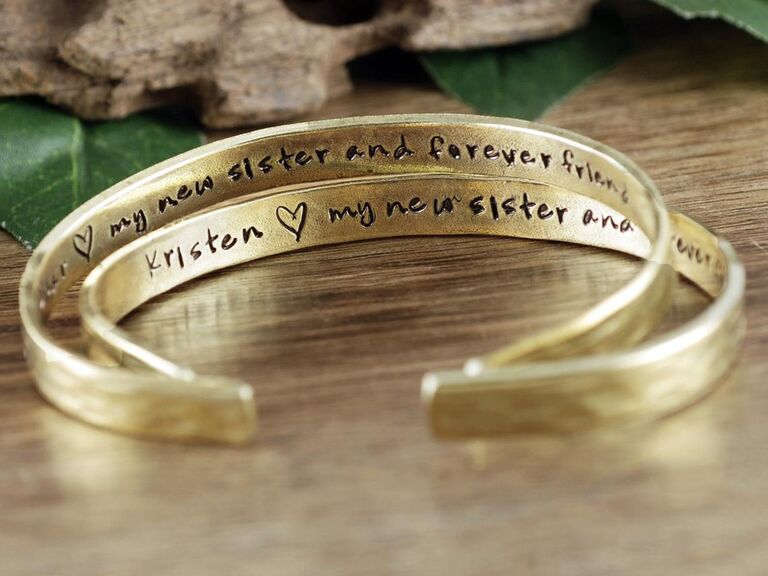 Shower your new sister-in-law in gifts like this minimalist-yet-meaningful bracelet. From the outside, it looks like your standard cuff. On the inside, it's stamped with a hidden message: "my new sister and forever friend." Choose the metallic shade she'll like best—it comes in silver-hued aluminum, rosy copper and gold-toned brass.
Annie Reh Jewelry new sister-in-law gift, $25, Etsy.com
25. Multipurpose Phone Charger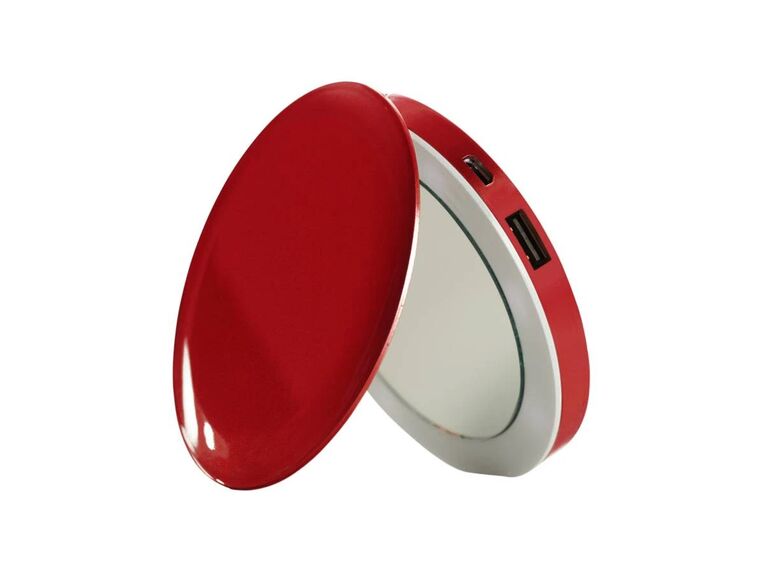 It's a compact mirror. No, it's a phone charger. Actually, it's both. It's also an uber-useful gift for the sister-in-law always on the go.
HYPER Pearl LED ring compact mirror and USB battery, $30, HyperShop.com
26. Super-Snug Slippers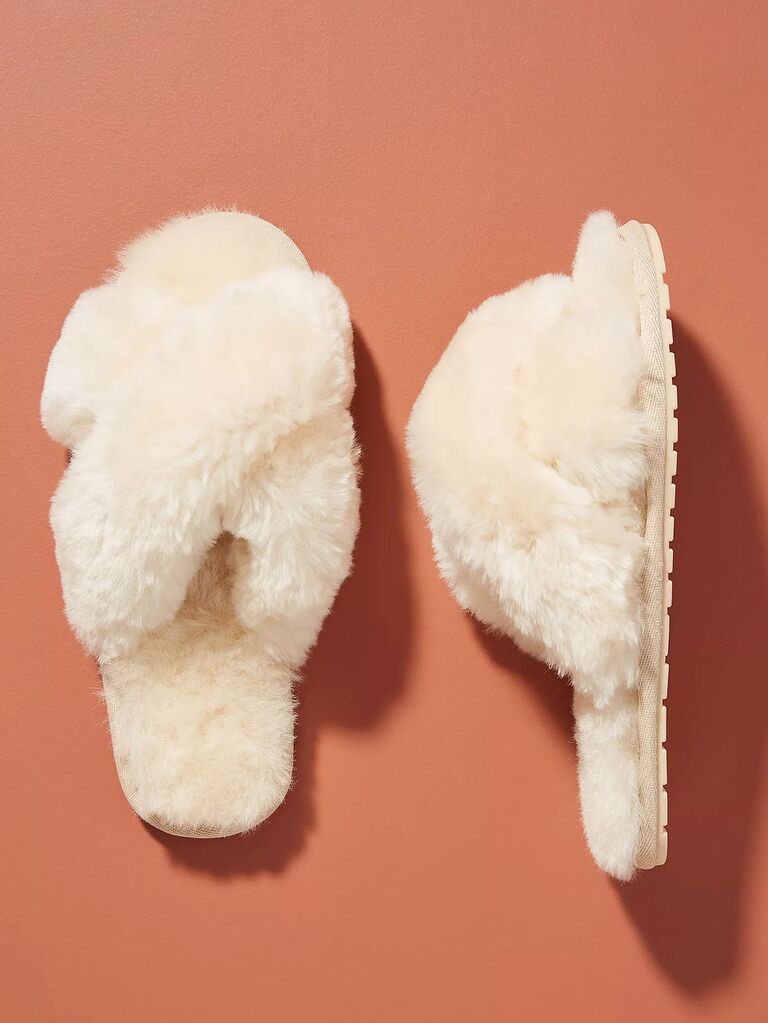 Still not sure what to get your sister-in-law for the holiday season? Everyone needs a pair of warm and cozy slippers to wear during the cooler months.
EMU Australia Mayberry slippers, from $60, Anthropologie.com
27. Tear-Jerking Trinket Dish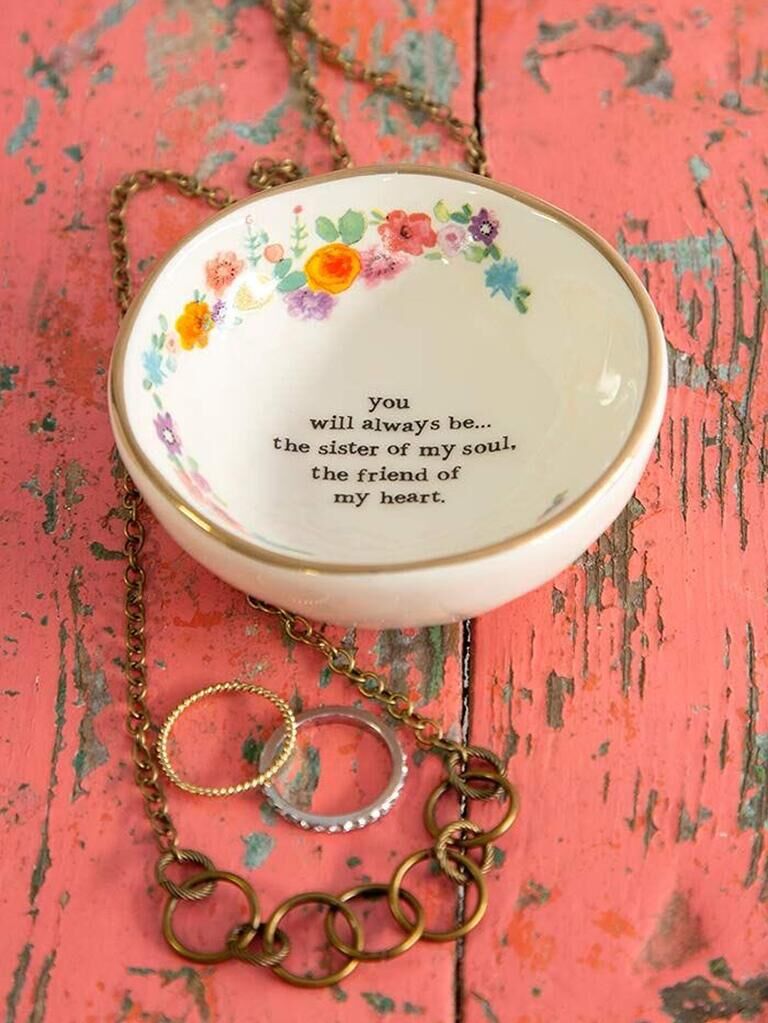 If you're both super mushy, embrace it! This beautiful trinket dish is printed with the words, "You will always be... the sister of my soul, the friend of my heart." She'll smile whenever she sees it on her dresser.
Natural Life Sister of My Soul Giving trinket bowl, $12, NaturalLife.com
28. Unapologetically Cheesy Pint Glass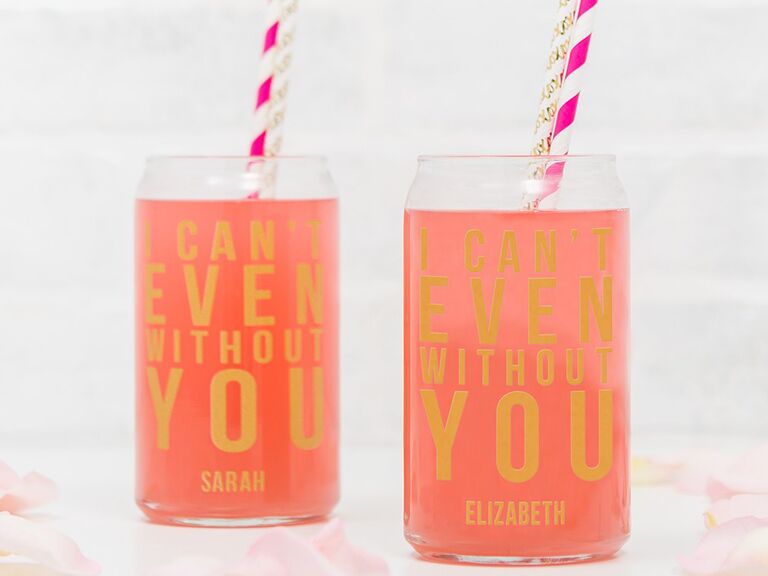 This playful "I can't even without you" pint glass is funny and cheesy in the best way. She can use it to sip on her favorite craft beer—or water, or juice or whatever. It's another awesome pick for a wedding thank-you gift.
The Knot Shop personalized can shaped drinking glass in I Can't Even Without You print, $15, TheKnotShop.com
29. Desk Photo Easel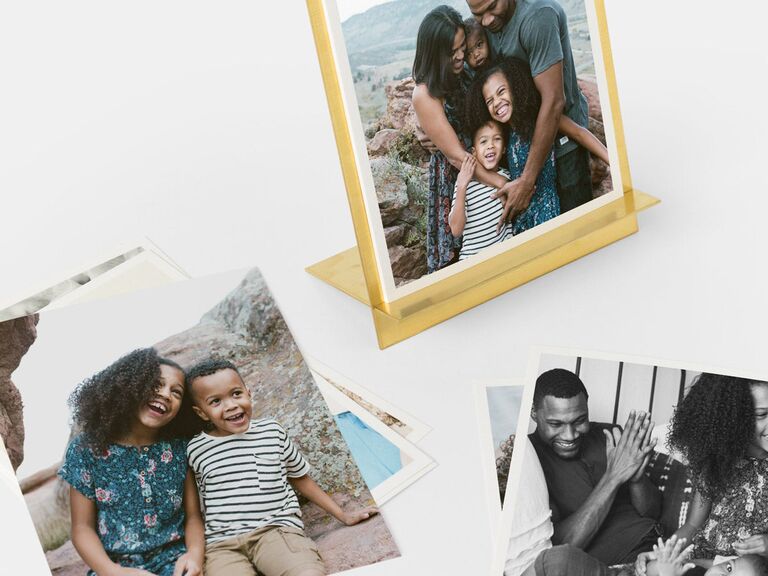 Photo gifts are go-to presents for loved ones. Take the idea up a notch with high-quality prints of friends and family she can keep on her desk. Talk about a great Mother's Day or birthday gift for your sister-in-law!
Artifact Uprising brass easel & prints, $55, ArtifactUprising.com
30. Unique Glass Ornament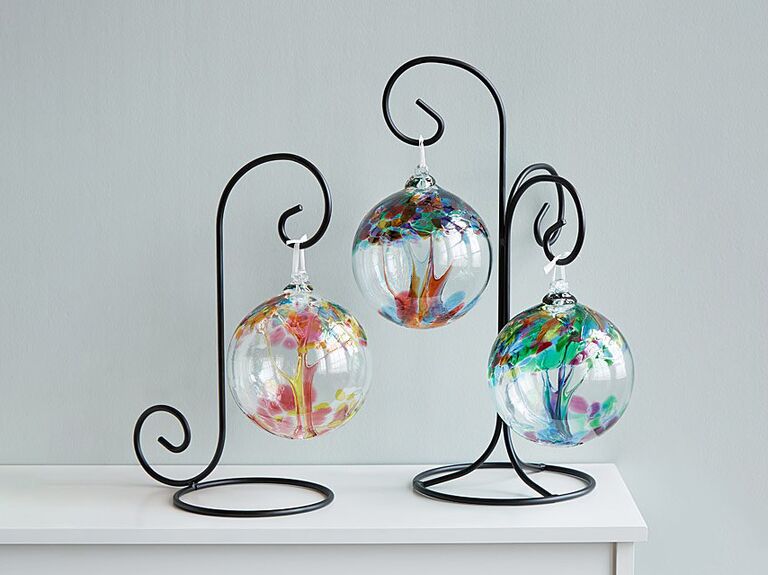 Whatever the occasion, these colorful tree globes will be a touching tribute to your relationship. Handmade from recycled glass, this unusual gift for your sister-in-law will make for a unique piece of decor.
Stephen Kitras Relationships recycled glass tree globes in Sisters, $49, UncommonGoods.com
31. Pop Culture-Themed Apparel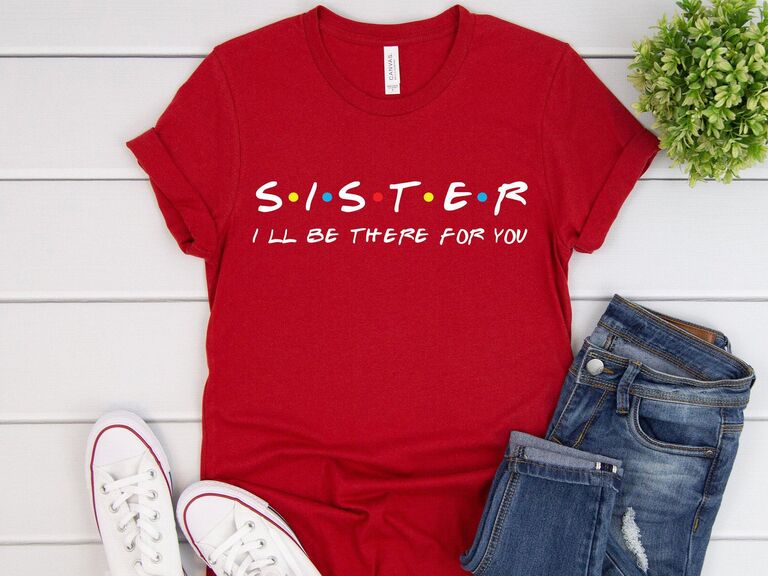 Use your sister-in-law's favorite shows as inspiration on your hunt for birthday and Christmas gift ideas. This cute and colorful tee reads "SISTER" in iconic Friends style. Could it be any more on point?
ANOUR LLC Friends Sister shirt, from $18, Etsy.com
32. Princess-Worthy Wine Glass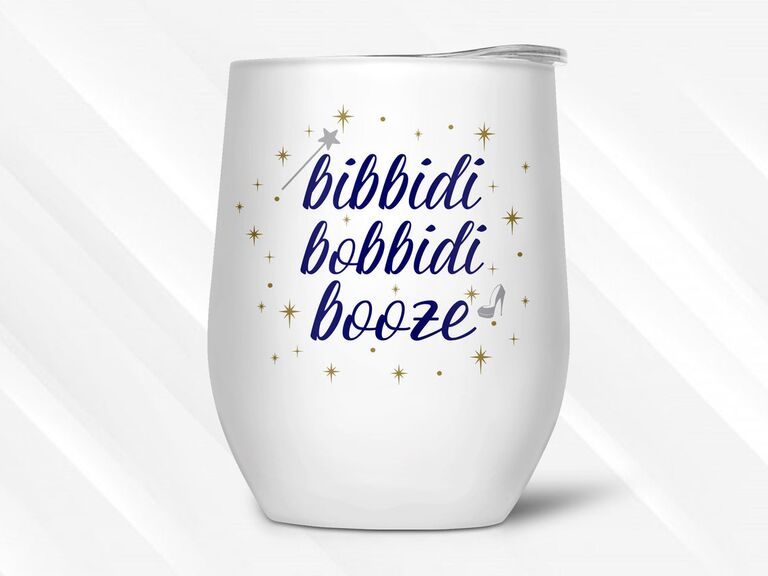 Gifting a diehard Disney fan is almost too easy. This cheeky Cinderella-inspired wine glass reads, "bibbidi bobbidi booze." It also comes with a lid to keep drinks chilled and prevent spillage.
The Magical Feather Bibbidi Bobbidi Booze stemless wine glass, $16, Etsy.com
33. Chic Stone Diffuser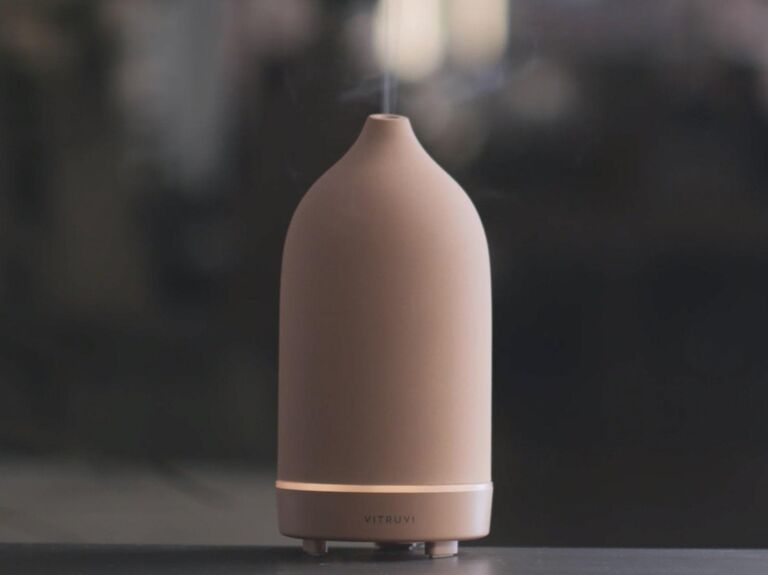 If novelty or funny gifts aren't your sister-in-law's cup of tea, go for something a little more sophisticated. This elegant stone diffuser will look simply stunning in her home. She can kick back, relax and take in the scent of her favorite essential oil.
Vitruvi stone diffuser, $119, Vitruvi.com