Cameron Diaz and Benji Madden Are Engaged! Is This Her Engagement Ring?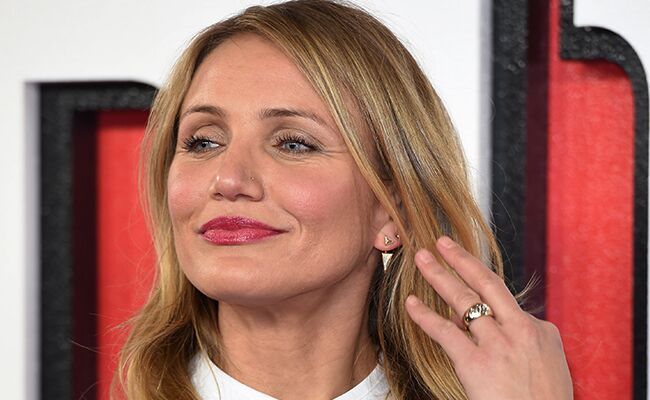 Getty Images
It looks like Cameron Diaz's bachelorette days are over! The Annie star and her Good Charlotte musician boyfriend, Benji Madden, are engaged, according to Us Weekly. The news broke on December 19, just three days after Cameron wore a large gold ring with multiple diamonds set in the band at an Annie event in London.
And even though Cameron loves to wear different sparklers on her ring finger, we're thinking this simple — but stunning — ring could be her engagement ring. Even though it's not a traditional diamond, we don't think Cameron would be a traditional bride either!
"Everyone thinks it's wild but are so happy for them," Us Weekly's source reports. "Benji always tends to fall in love easily, but this time it's for real and he landed a great girl. They obviously both make each other incredibly happy and there's nothing better than that."
The couple first started dating in May, thanks to a set-up from Benji's brother Joel Madden's wife — Nicole Richie!
Congratulations to Cameron and Benji!
And just in case you were curious, here's the last time we saw Cam in a wedding dress…
Want more? Right here!
> 'The Tudors' star Jonathan Rhys Meyers is engaged to Mara Lane!
> Engagement ring shopping 101
> Check out hundreds of gorgeous dresses from real weddings