Fun Winter Foods You'll Love for Your Wedding
Take advantage of the chilly weather to enjoy these crowd-pleasing comfort foods and hearty setups.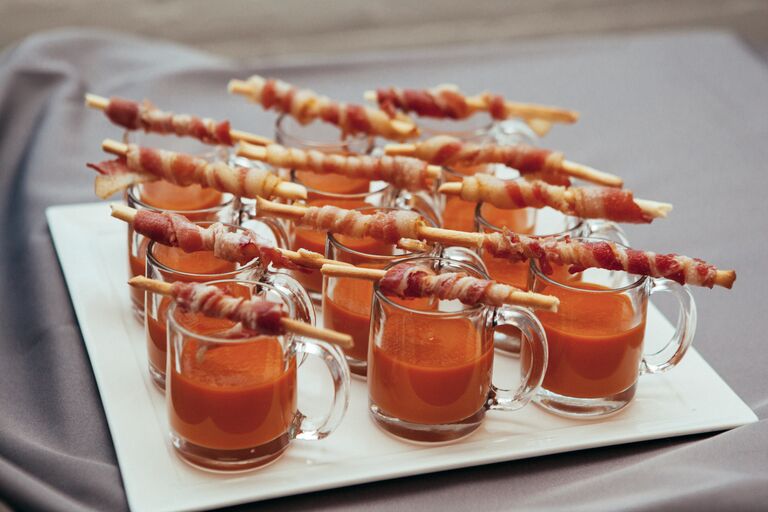 STUDIO FINCH PHOTOGRAPHY
Winter weddings reap the benefits of serving crowd-pleasing comfort foods and rich sweets. Warm cheese appetizers, soup shooters and creative food bars (an all-spud bar and poutine station top our list of favorites) provide guests with hearty snacks in bite-size servings. After all those savory foods, make sure your guests satisfy their sweet tooth with go-to winter treats like a hot cocoa bar (with mint stirrers and doughnut holes!) or individual chocolate lava cakes. Here are nine mouthwatering options to help you create your winter wedding menu.
Baked Cheese Appetizer
Start off your cocktail hour with winter-friendly snacks like baked-brie-and-cheese tarts served with nuts, fruit jams and pear slices.
From: A Romantic Wedding at the Belmont Manor in Elkridge, Maryland
Grilled Cheese and Tomato Soup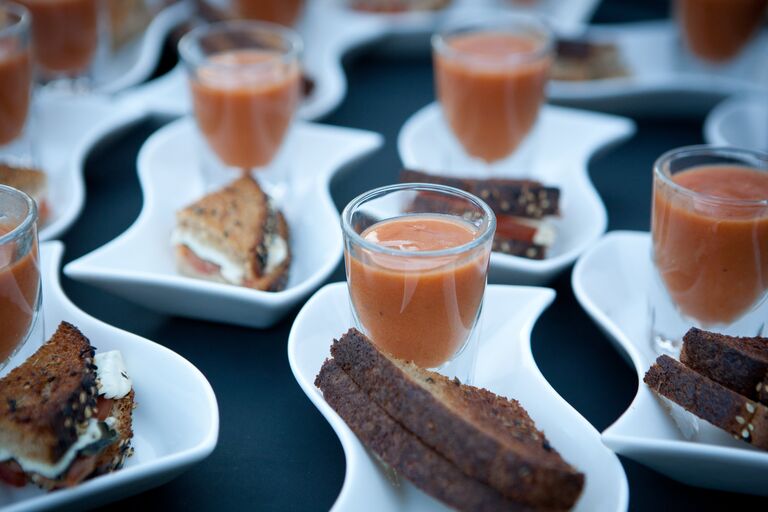 Take a classic cold weather combo and shrink it down to cocktail-hour size, like these winning tomato soup shooters and grilled cheese wedge plates.
From: A Traditional Romantic Wedding in Baltimore, Maryland
Potato Bar (With Toppings!)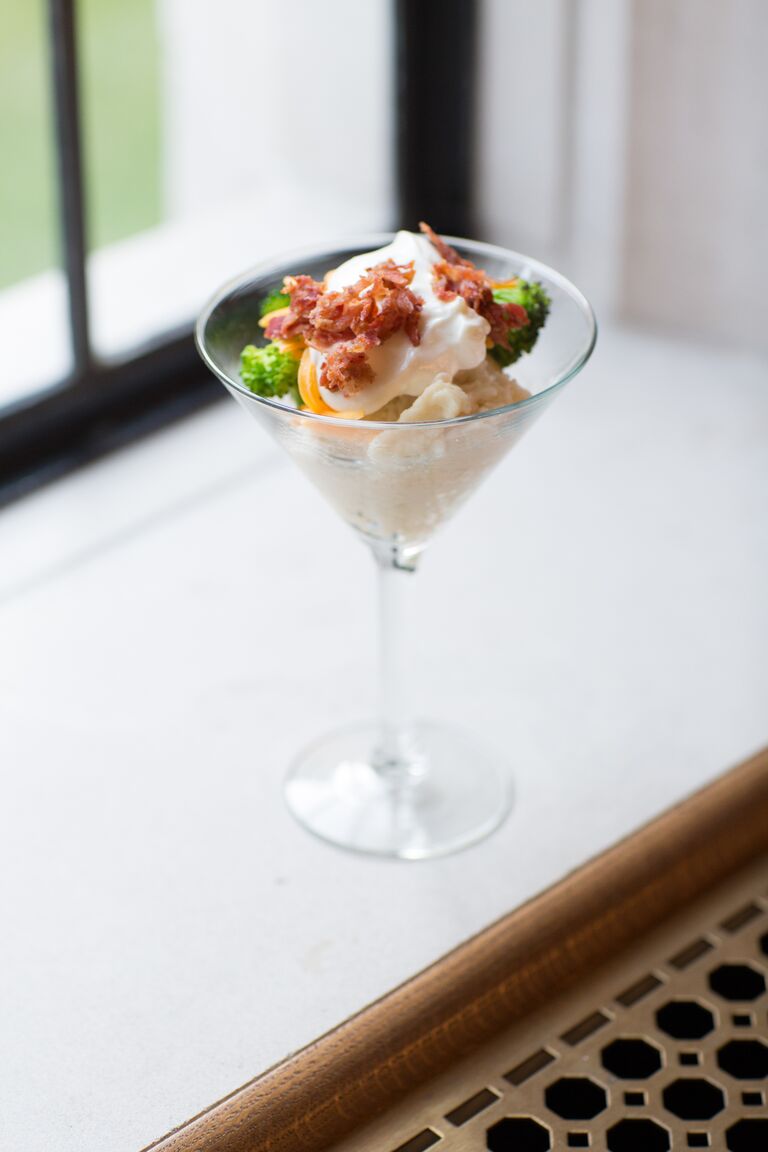 There's a potato for everyone when you set up a table at your reception topped with tater tots, baked and mashed potatoes, french fries and stuffed potato skins. And trust us—there won't be any leftovers at this food bar!
From: A Classic Purple Wedding at Elmira College in Elmira, New York
Soup Sips in Mini Mugs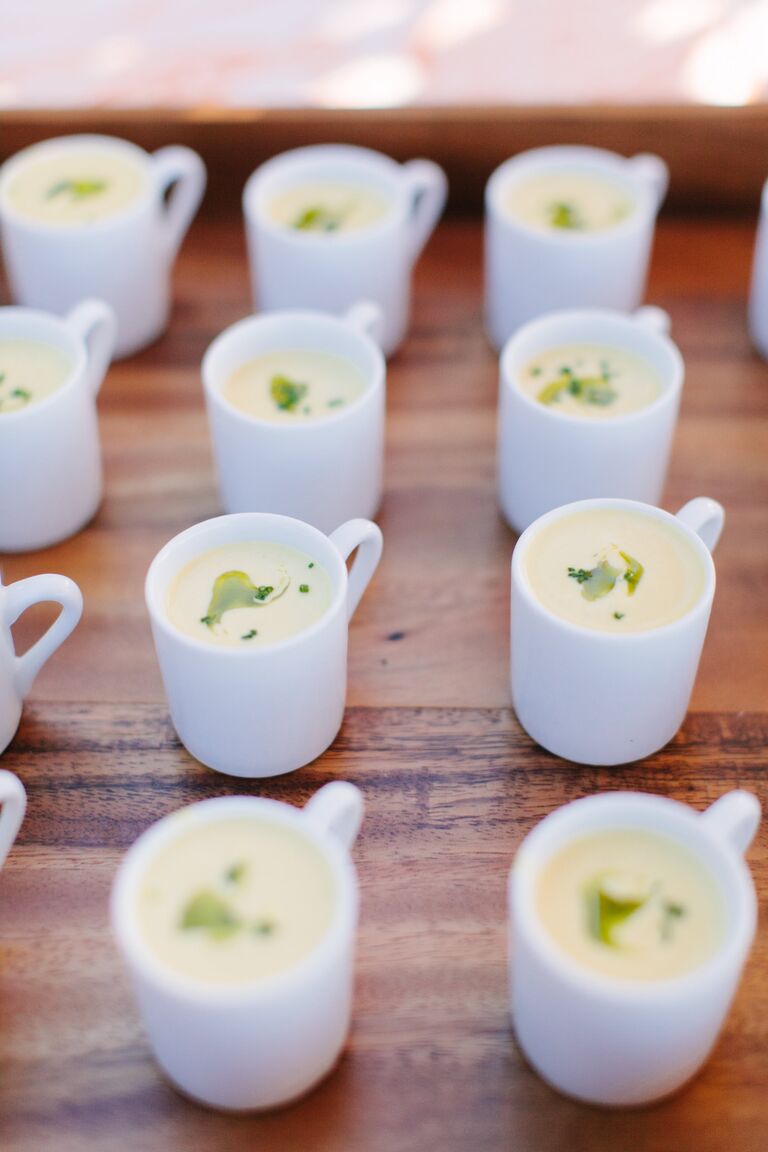 Get creative with how you serve winter staples. Mini mugs make soup a portable, easy-to-sip hors d'oeuvre.
From: A Romantic Winery Wedding in Woodside, California
Macaroni-and-Cheese Bites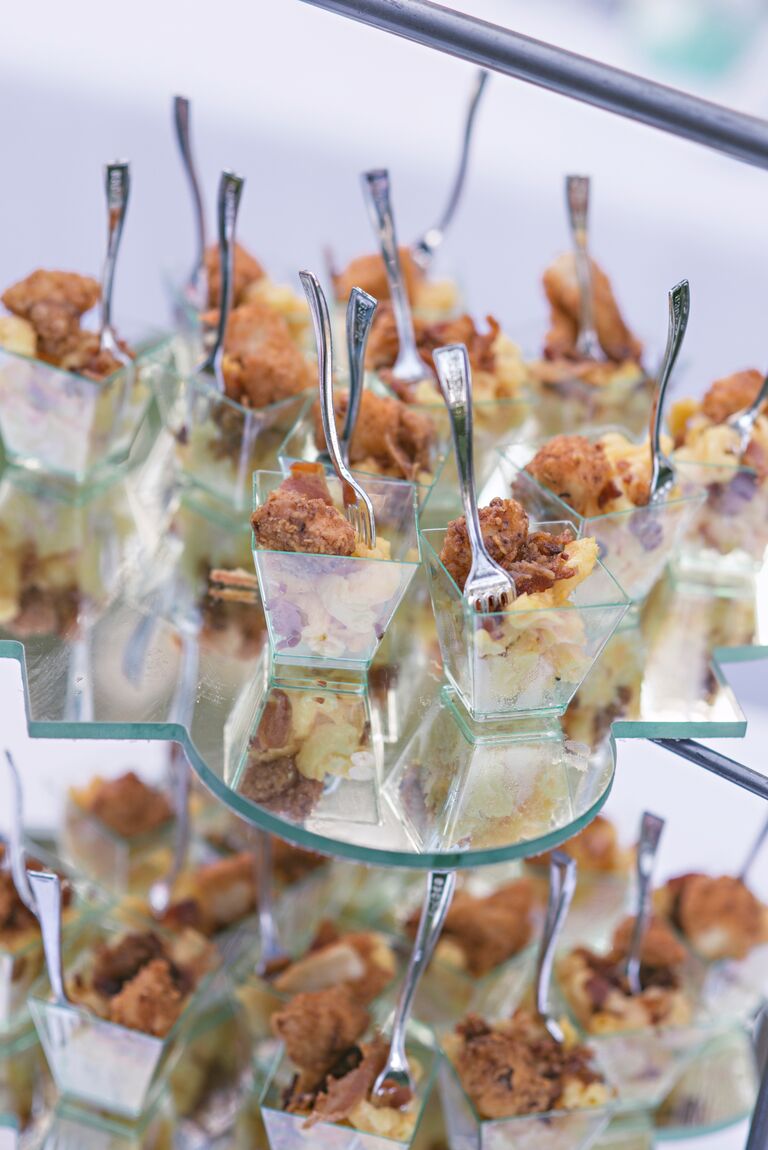 Crowd-pleasing comfort food like mac and cheese gets a fun, cocktail-worthy twist in bite-size servings.
From: An Elegant Orange and Blue Wedding in Redlands, California
Roasted Root Vegetables
With all the heavy winter foods, simple roasted winter vegetables are a welcome addition to the dinner menu.
From: An Autumnal Southern Wedding Shoot
Hot Chocolate and Toppings Bar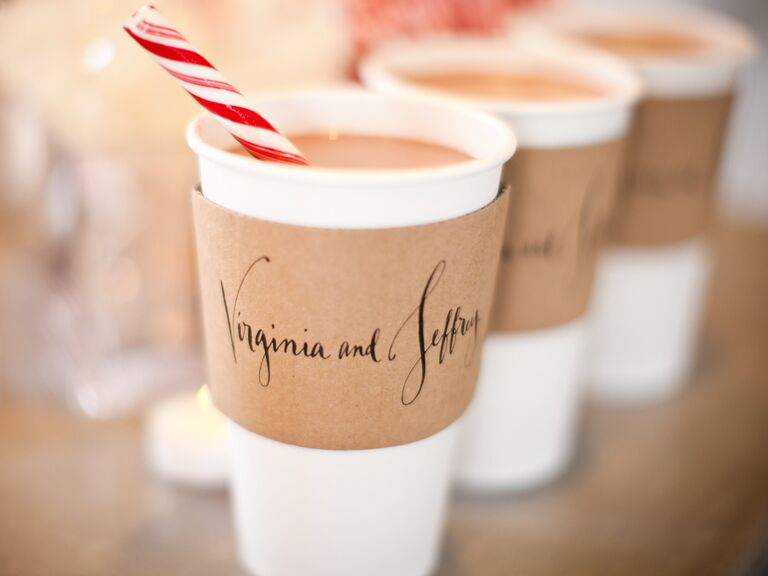 Treat your guests to a cup of hot cocoa (with calligraphed drink sleeves). Set out a buffet of toppings choices, from rock candy and peppermint stick stirrers to whipped cream and sprinkles.
From: A Modern Winter Wedding in Aspen, Colorado
Mini Chocolate Lava Cakes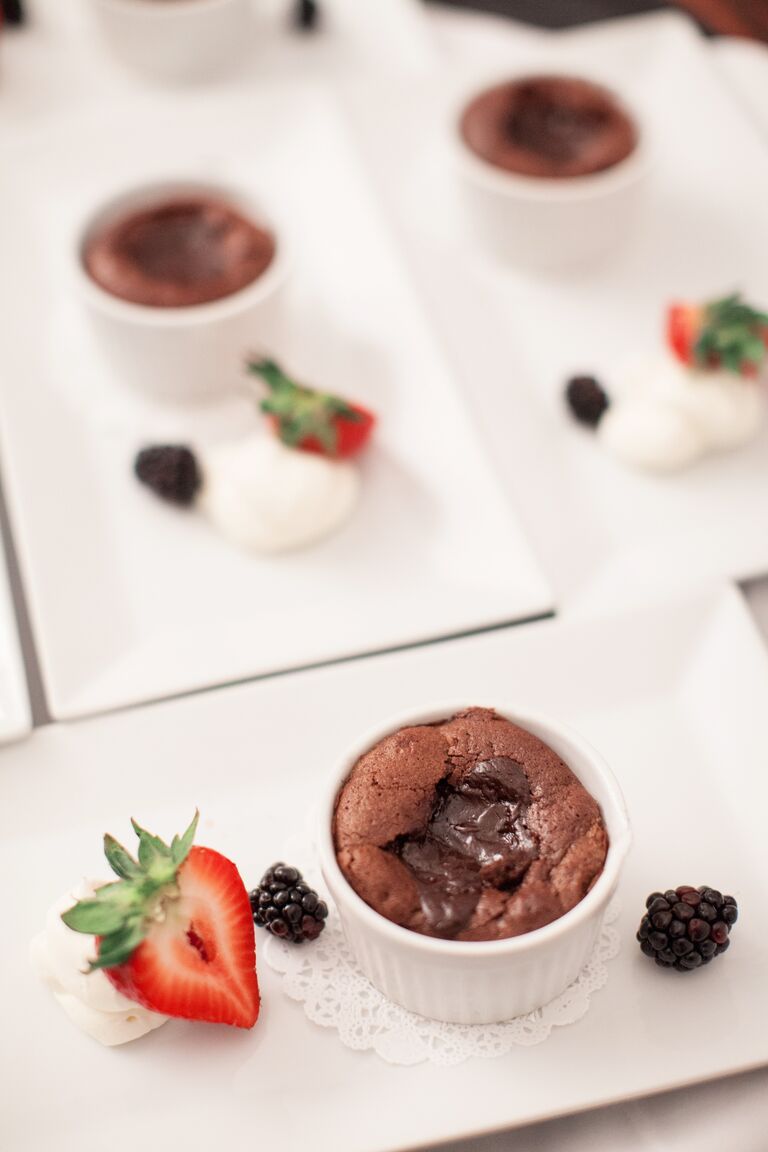 In place of, or in addition to, the wedding cake, offer warmed individual chocolate lava cakes!
From: A Coastline Wedding in Little River, California
To-Go Poutine Bar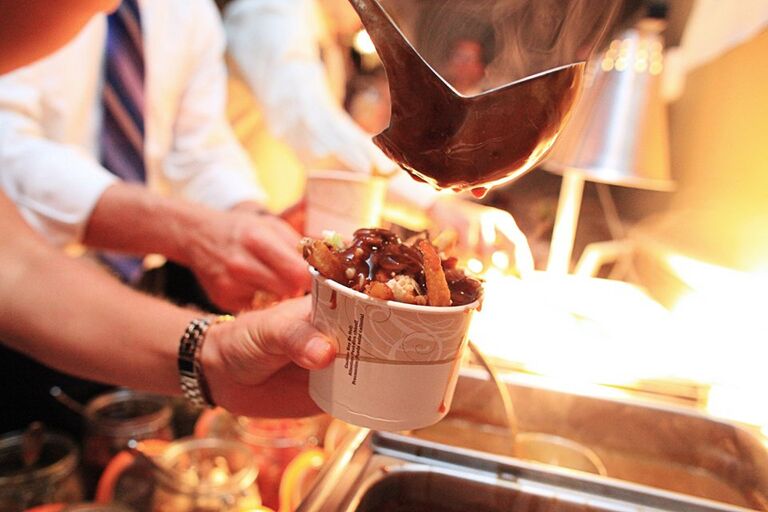 Set up a to-go poutine bar at the end of the reception to satisfy guests' late-night cravings. This Canadian tradition starts with a base of french fries and is topped with gravy and cheese curds.
From: A Traditional Outdoor Wedding in Otterville, ON
See More Delicious Catering Ideas for Your Wedding!
> 10 Foods Everyone Will Actually Want To Eat At Your Wedding
> Everything You Need To Know About Wedding Food Trucks