38 Fun Ring Bearer Gift Ideas
Thank your ring bearer for being a special part of your day by giving them a thank-you gift. Check out our favorite ring bearer gift ideas.
by The Knot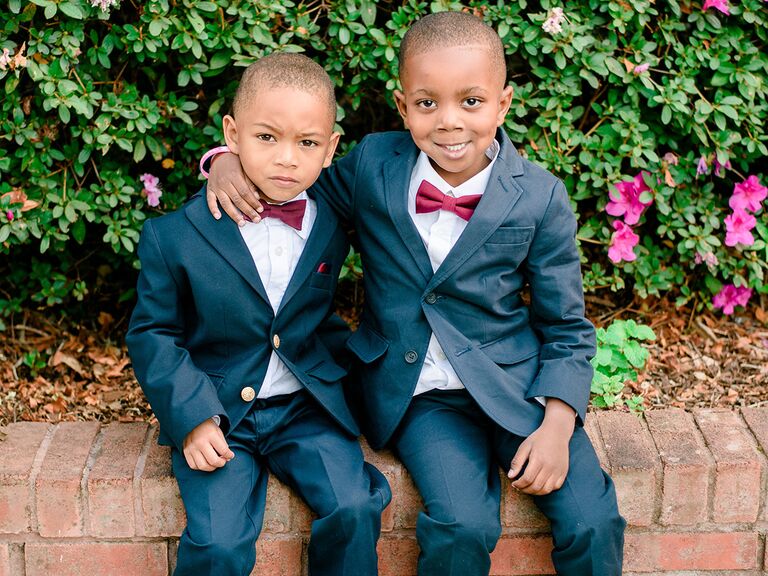 You give members of your wedding party gifts to thank them for participating in your nuptials, so why should others, like your ring bearer, be any different? You should mostly definitely consider getting ring bearer gifts as a token of gratitude for your little helpers. Ring bearer gifts can be fun, silly and playful picks. Even better, the ring bearer gifts of your choosing can act as props for your ring bearer during the ceremony, like a tiny briefcase to hold the rings or badge that signifies his or her role in the wedding, or something to keep him busy during the reception. Here,we've gathered our favorite ring bearer gifts you can consider buying for your ring bearer.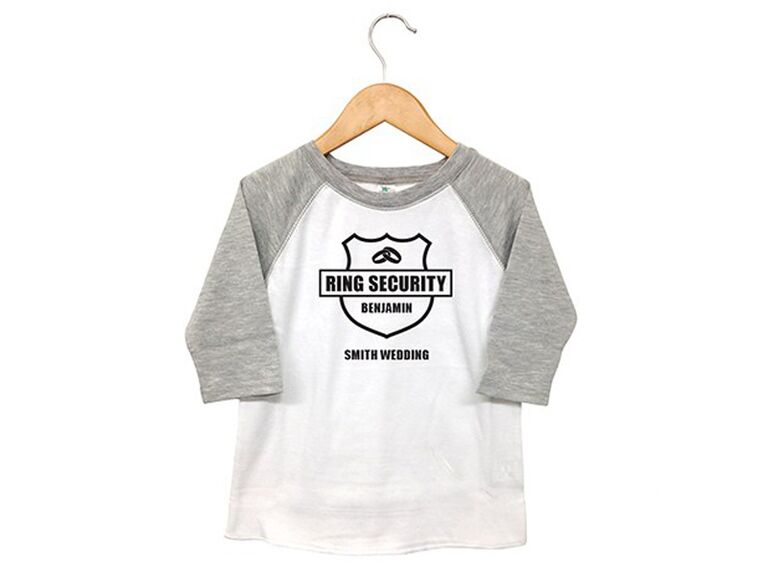 Tell the world (or at least your guests) who your ring bearer is with this adorable T-shirt. It can be worn down the aisle for more casual affairs or it can make for a sweet pre- or postceremony photo.
The Knot Shop personalized kids T-shirt, $25, TheKnotShop.com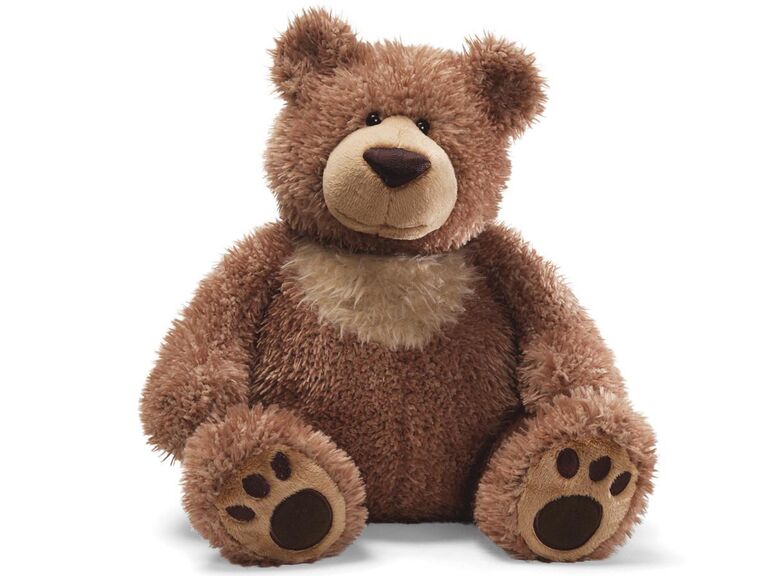 A classic bear plush is a great option for a ring bearer to play and snuggle with. This one is a best seller.

Gund Slumbers teddy bear, $28, Gund.com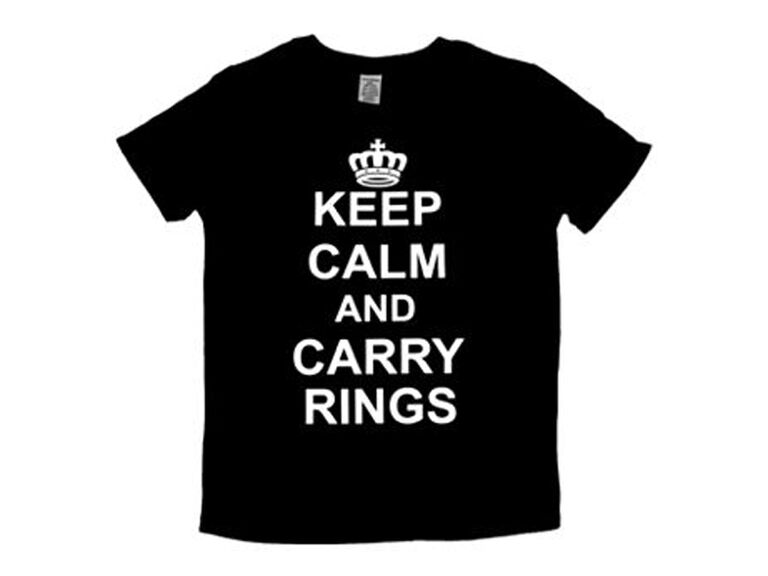 This cheeky tee will look great on your ring bearer and make wedding guests smile. It comes in a variety of colors to match your wedding theme or color scheme.

David's Bridal keep calm and carry rings ring bearer T-shirt, $20, DavidsBridal.com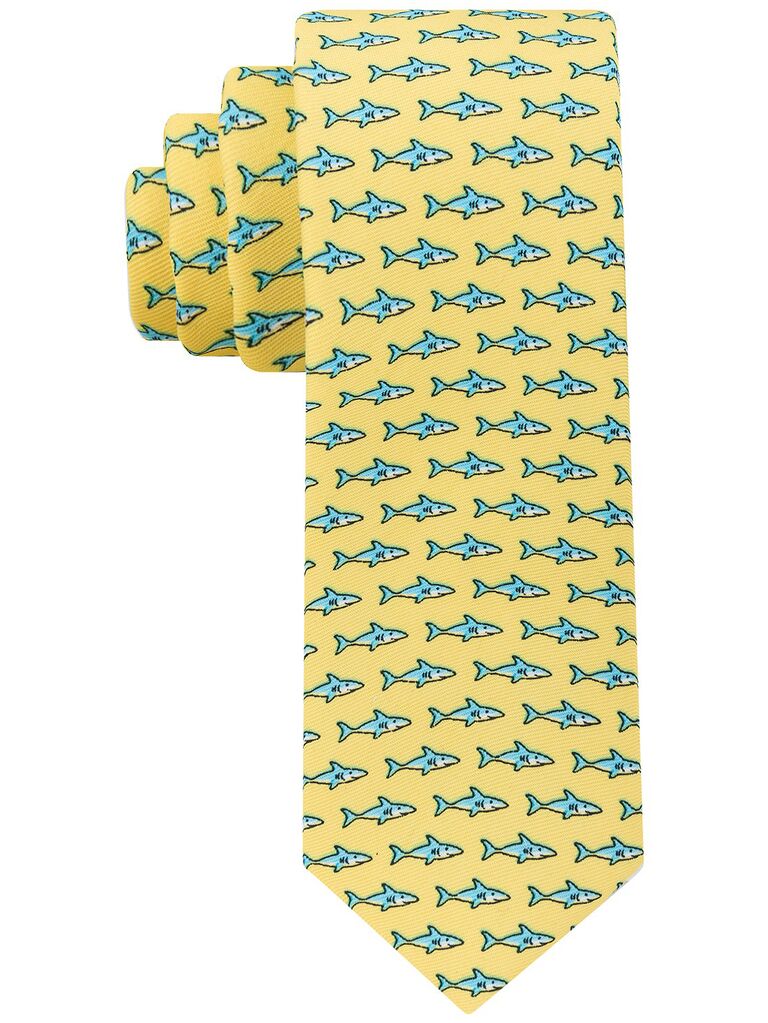 This tie, in yellow or blue, is printed with lots of tiny sharks and will make an adorable addition to your ring bearer's wedding day outfit.

Tommy Hilfiger big boys shark tie, $15, Macys.com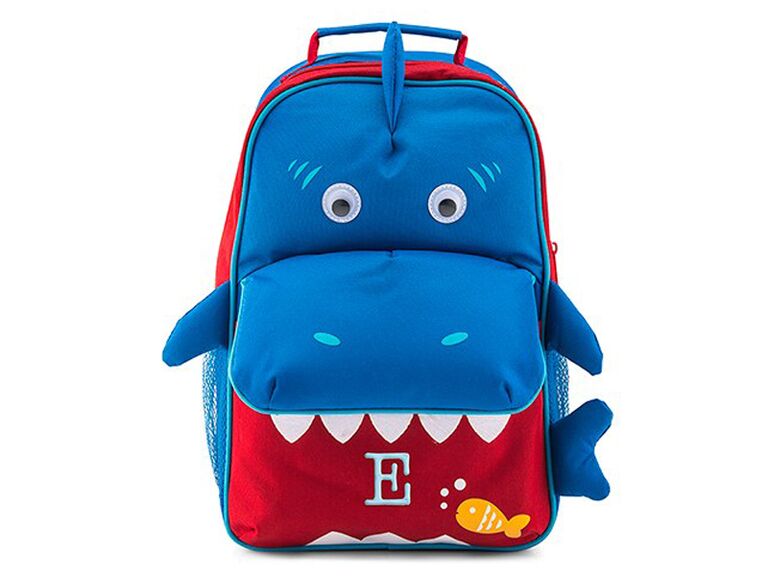 Help him carry his toys and other knickknacks in this cute little bag. It's a handy piece that can be used after the wedding for school, travel and beyond.

The Knot Shop personalized kids backpack, $30, TheKnotShop.com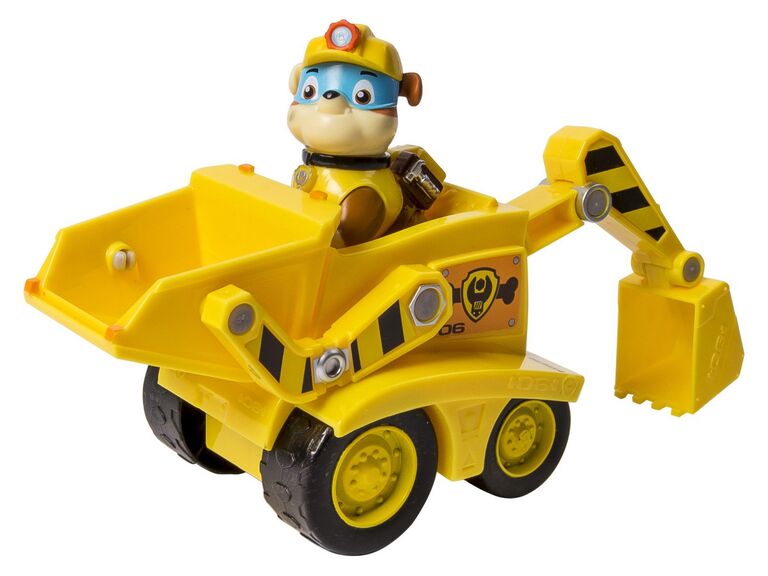 A pup wearing a hard hat in his trusty dump truck is the perfect toy to keep little kids entertained.

Paw Patrol dump truck and figure, $11, Target.com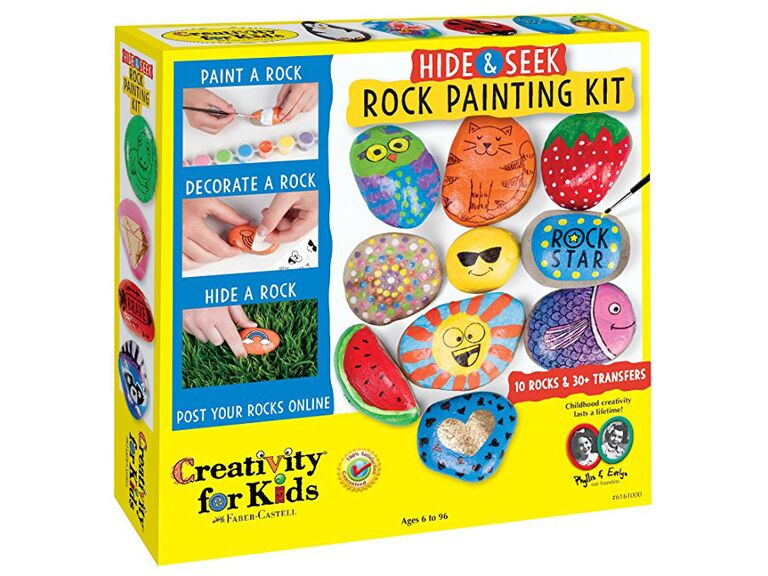 Ten rocks are included in this set, along with craft supplies, so your ring bearer or group of bearers can get creative and design their very own unique rock pets.
Creativity for Kids hide and seek rock painting kit, $15, Amazon.com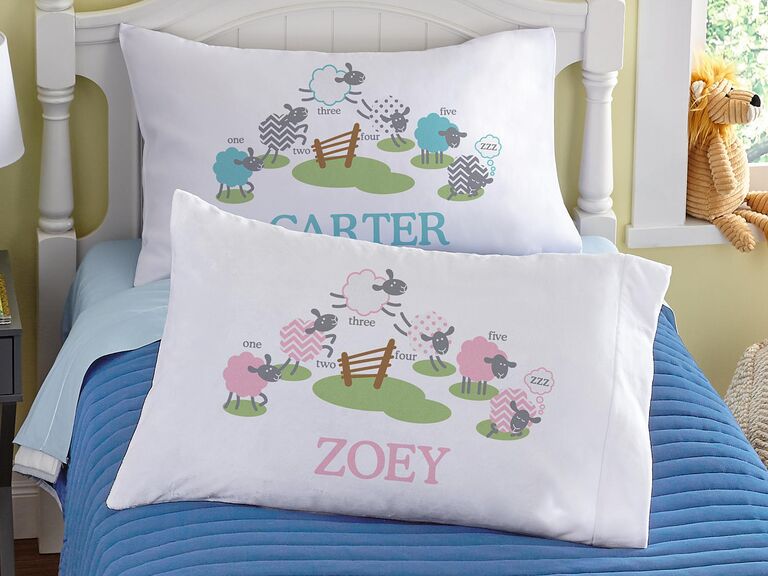 Add your ring bearer's name to this simple yet cute embroidered pillowcase. It comes in two designs to choose from.

Personal Creations counting sheep personalized pillowcase, $20, PersonalCreations.com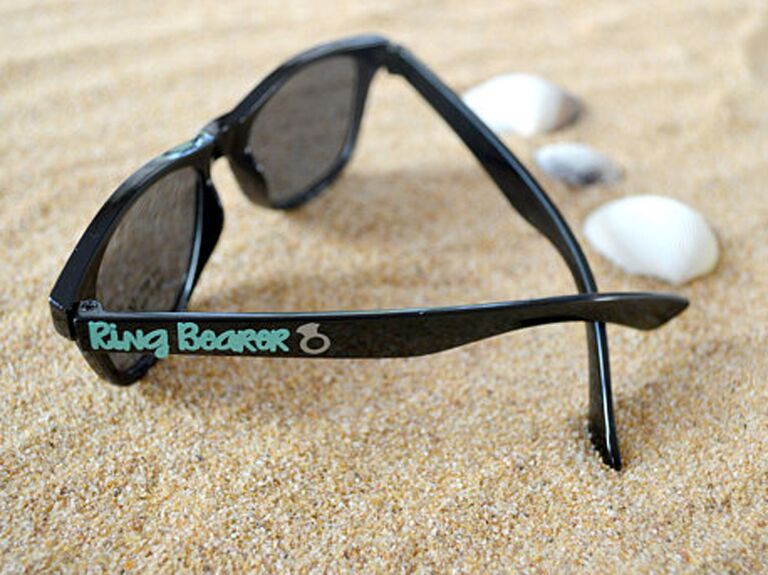 These shades say "ring bearer" on the side, so there's no mistaking who will be carrying the wedding rings down the aisle.

BellaCuttery kids personalized sunglasses, from $6, Etsy.com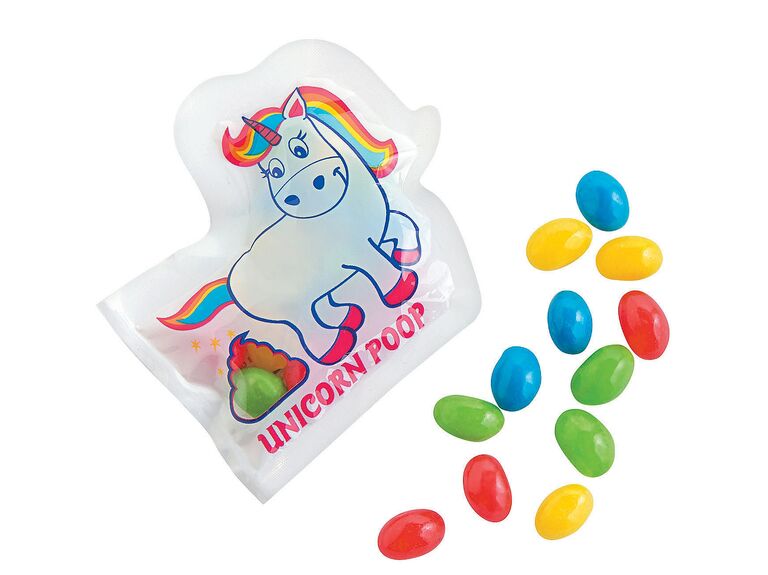 Kids love candy, and these fun unicorn "poop" jelly beans are sure to make them giggle. They come in individual packs so they're easy to dole out.
Oriental Trading unicorn poop jelly bean packs, $8 for 24 pieces, OrientalTrading.com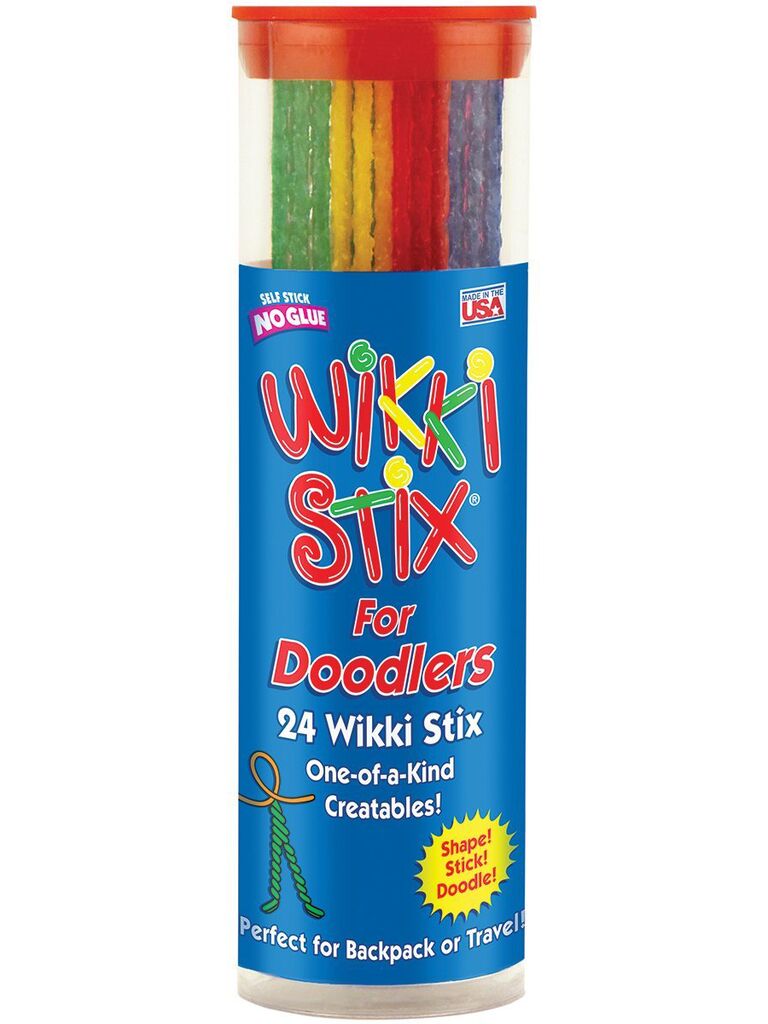 A ring bearer gift that can be taken literally anywhere, these moldable wax sticks are for kids with big imaginations. They can be crafted into all sorts of figures and designs without causing a mess.

WikkiStix sculpting sticks, $4, Amazon.com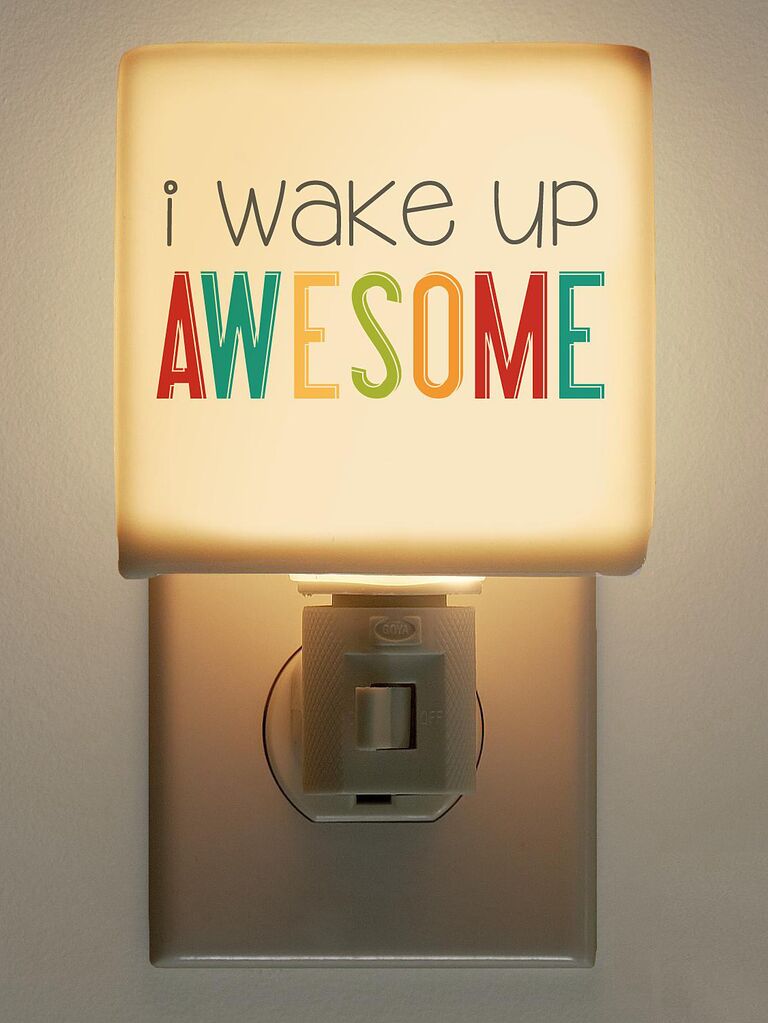 Keep the monsters away with this slogan-decorated night light. It says "I wake up awesome"—a sweet reminder for your ring bearer.
Personalized Creations I wake up awesome night light, $17, PersonalizedCreations.com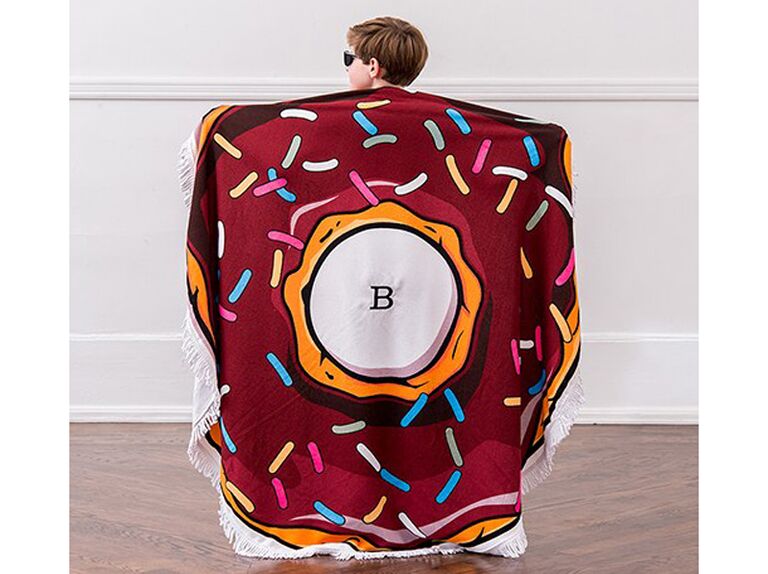 Gift this donut-shaped towel so your ring bearer has a place to lounge or dry off on family trips to the beach.

The Knot Shop chocolate donut beach towel, $20, TheKnotShop.com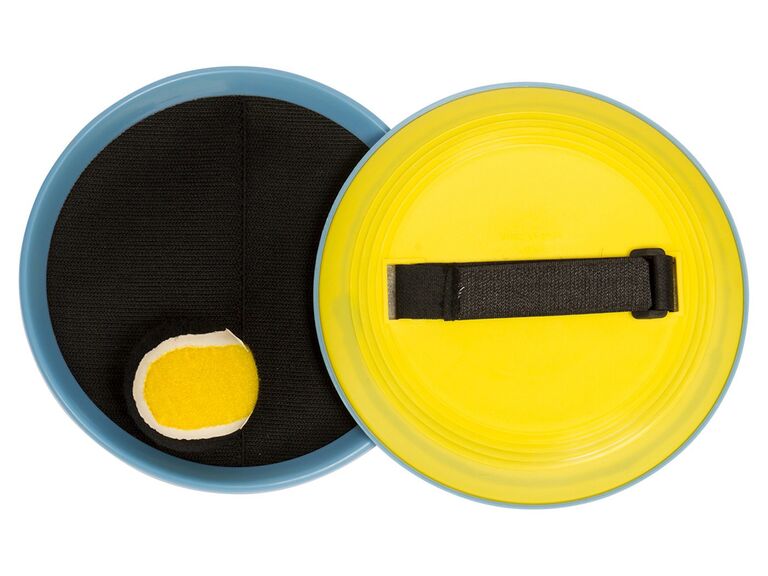 This Velcro mitt toss-and-catch game is a classic. Plus, it's an easy way to keep kids occupied after their ring bearer duties are over.

Majik catch set, $5, Target.com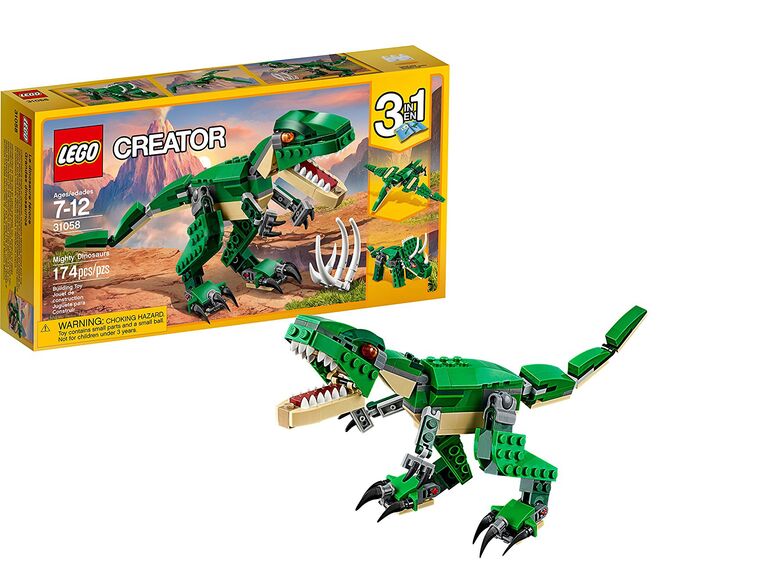 Spark his imagination and keep him occupied for hours with this LEGO kit that lets you build three different dinosaur figures.

LEGO creators 3-in-1 mighty dinosaurs, $15, Amazon.com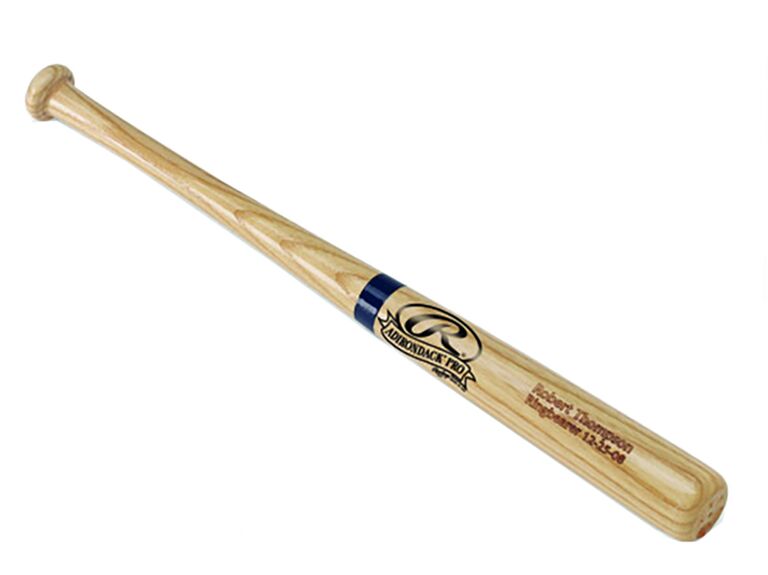 This piece of memorabilia can be personalized with your ring bearer's name and makes for a nice piece of décor, so he can always remember his role in the ceremony.

David's Bridal personalized Rawlings mini baseball bat, $23, DavidsBridal.com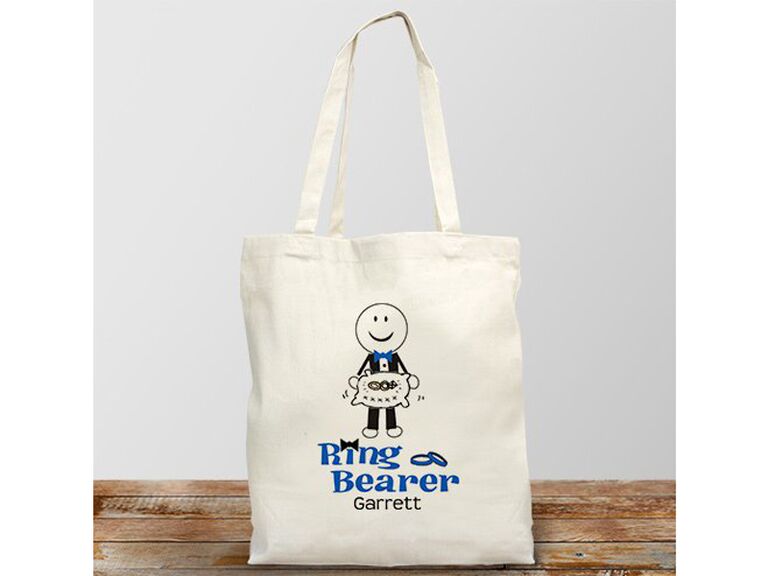 Fill this tote with little surprises like candy or toys, or gift it as a standalone item.
Gifts for You Now personalized ring bearer tote bag, $20, GiftsforYouNow.com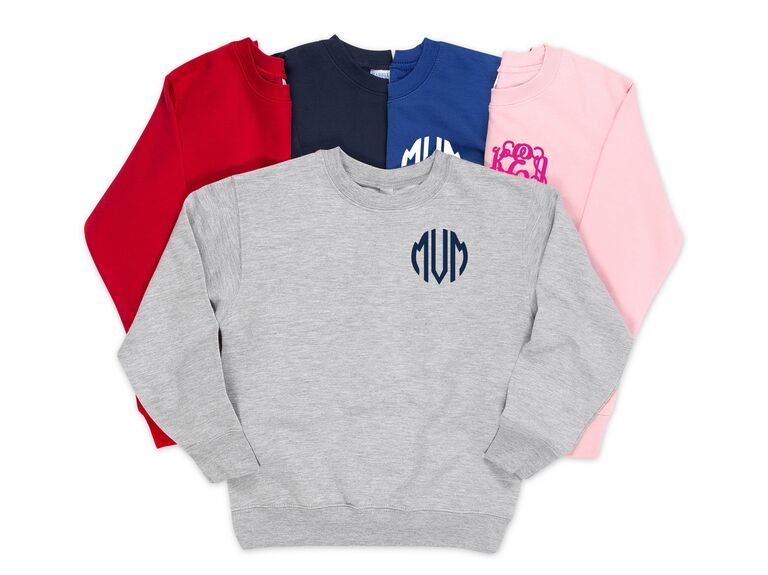 Simple pullover sweatshirts are made special with a personalized monogram for your ring bearer. This soft pullover comes in four color options.

Things Remembered kids left chest sweatshirt, $20, ThingsRemembered.com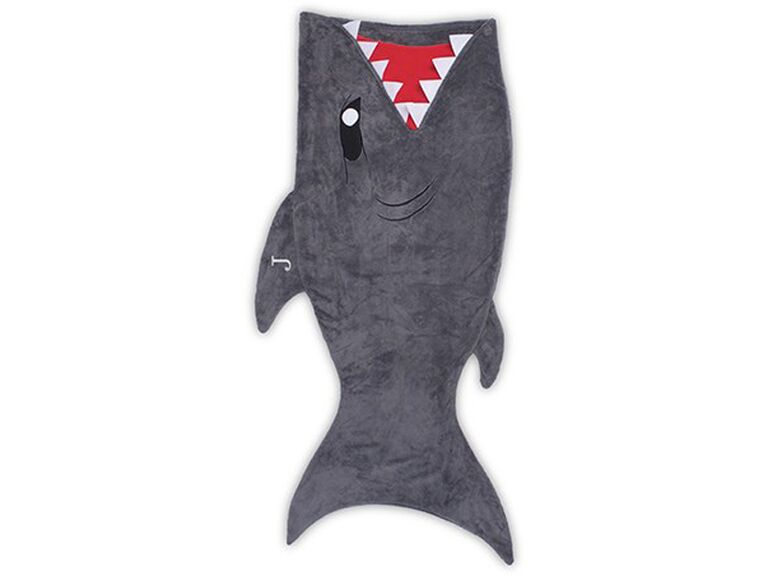 This blanket is so fun, we want one too. It's shaped like a shark and sewn like a sleeping bag so kids can chill inside during movie nights and beyond.

The Knot Shop shark kids blankets, $40 TheKnotShop.com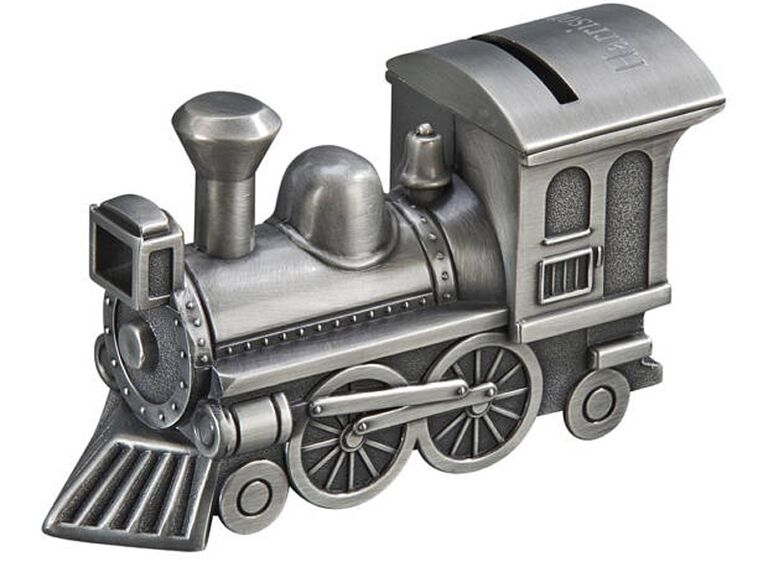 This metal bank is engraved with your ring bearer's first name and the question, "Will you be our ring bearer?"
Great Little Favor Co. personalized train piggy bank, from $25, Etsy.com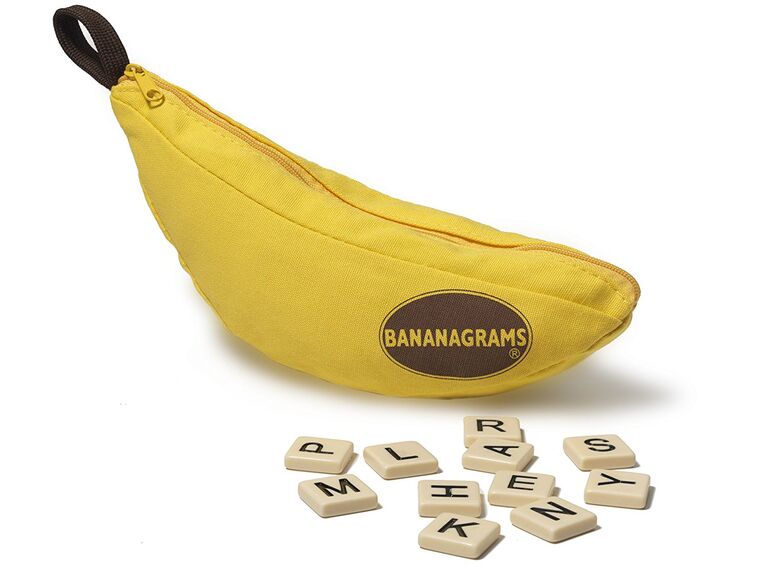 This word tile game is so easy to pack for travel or family game nights and works for kids of all ages who can spell.
Bananagrams word tile game, $15, Amazon.com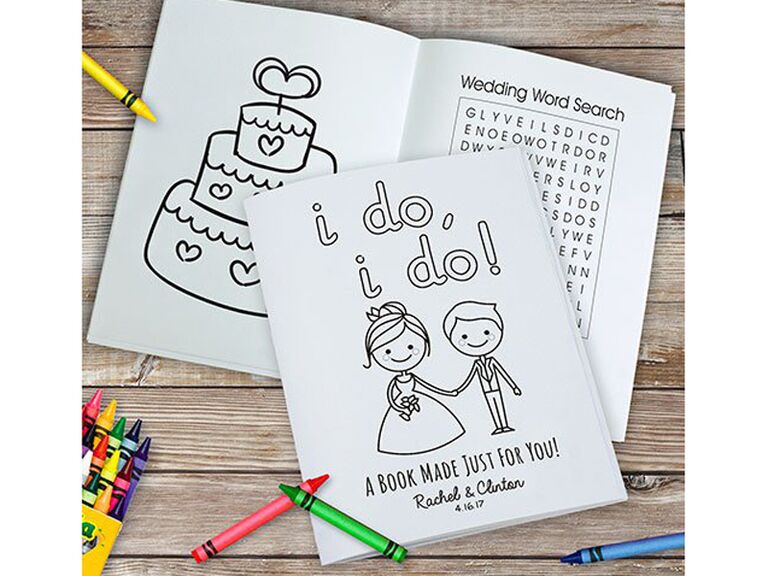 Personalize a coloring book with wedding-themed images to keep your ring bearer's creative side alive.

Gifts for You Now wedding coloring book, $13, GiftsforYouNow.com
Boys and girls alike will love this cute pool float that's shaped like a unicorn. Pop it in the pool for straightforward fun and games.
Big Mouth Toys unicorn float, $15, Target.com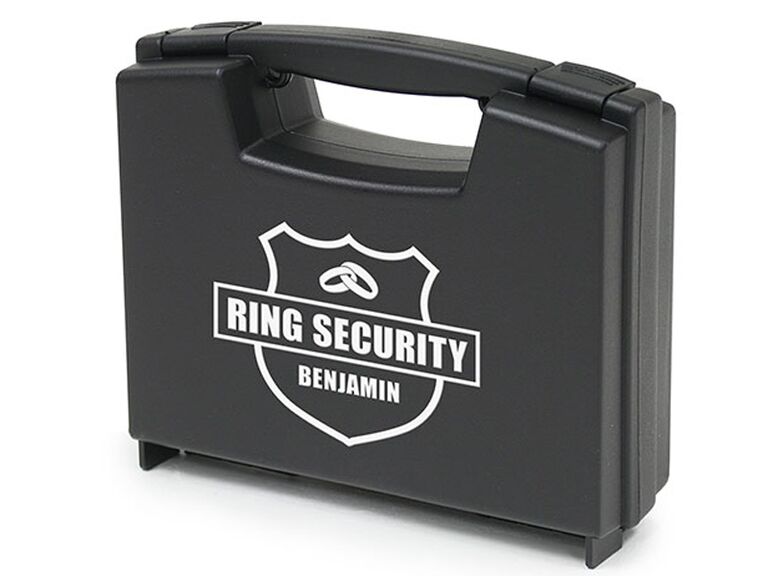 This gift can double as a prop for the ceremony. The ring bearer can store your wedding bands and walk with it down the aisle—how cute is that? 

The Knot Shop personalized ring briefcase, $25, TheKnotShop.com
This quilted duffle is equal parts adorable and useful. It can be personalized with your ring bearer's name.
Things Remembered personalized sports quilted duffle bag, $30, ThingsRemembered.com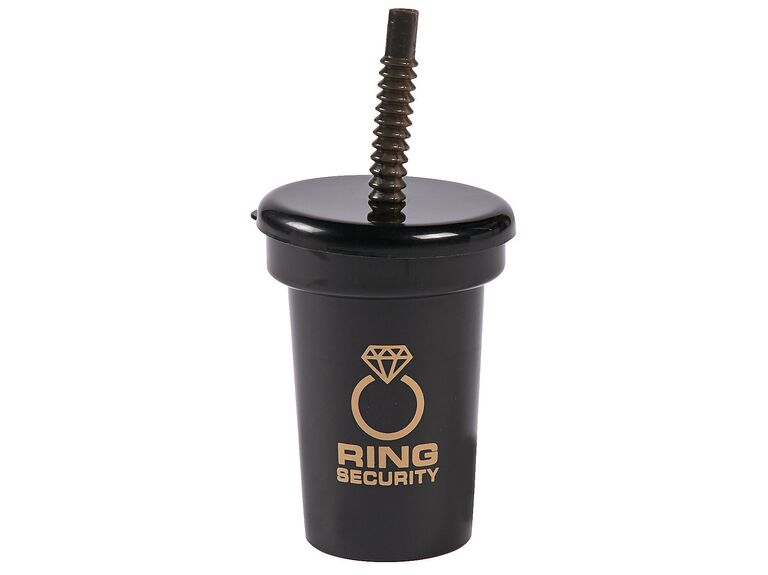 To prevent spills during your wedding reception, gift this cup with a straw and lid. It will make your ring bearer feel important too.

Oriental Trading ring security cup with straw, $7, OrientalTrading.com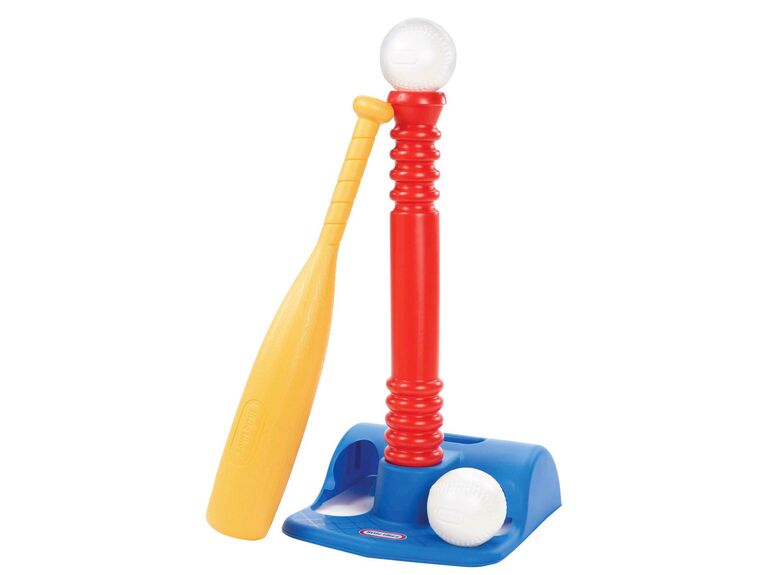 Athletic little ring bearers will enjoy this tiny T-ball set during playtime. Its compact design is easy to travel with too.
Little Tikes TotSports T-ball set, $15, Target.com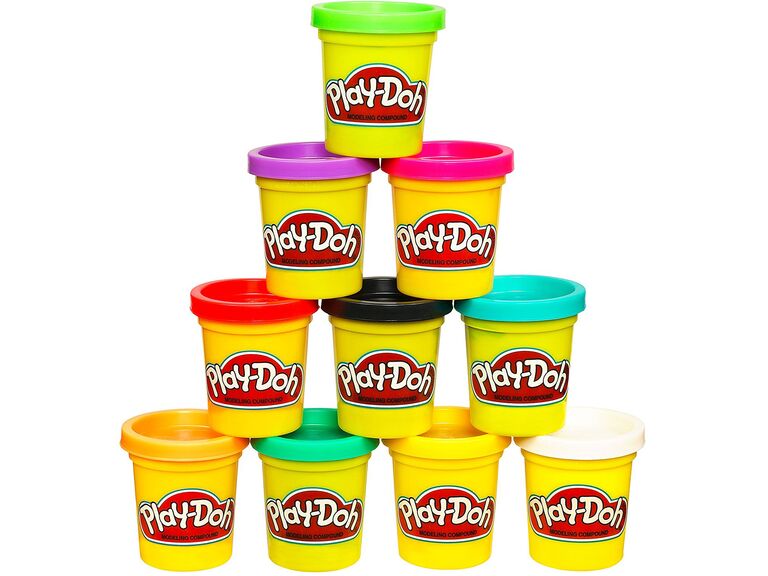 Bring on the crafts with a big pack of colored Play-Doh. It's not as messy as other crafts, so it's a good option for them to play with during your wedding.
Play-Doh compound case of colors, $8 for 10 pack, Amazon.com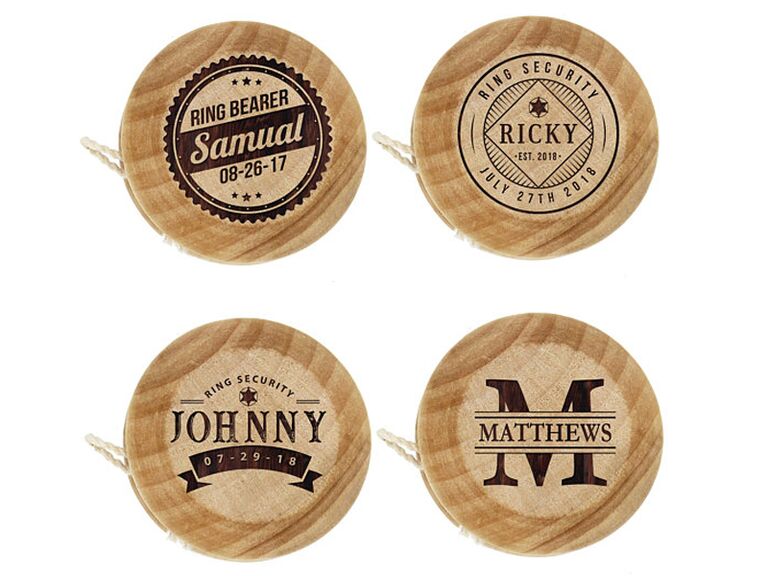 A classic yo-yo is a great gift, and he may even bond with some older family members as they teach him to use it.

My Personal Memories wood yo-yo personalized ring bearer gift, $8, Etsy.com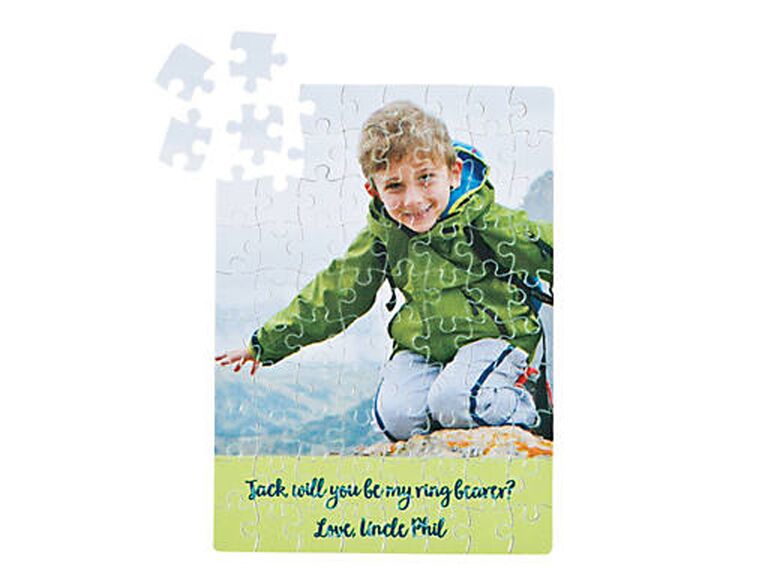 Choose a photo and create a one-of-a-kind puzzle that doubles as a souvenir from the wedding and a fun game.
Oriental Trading custom puzzle, $15, OrientalTrading.com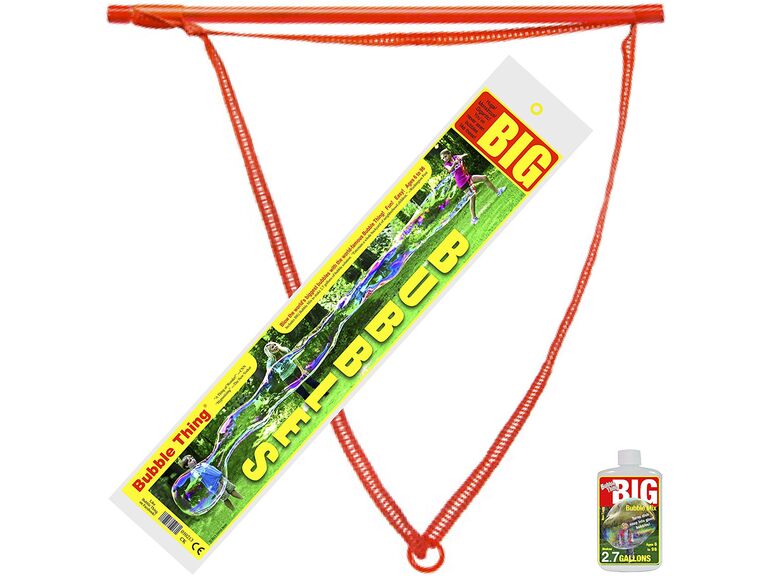 If your wedding is outdoors, bubbles are an easy and exciting gift for little ring bearers and other wedding guests to play with.
Bubble Thing giant wand and mix, $18, Amazon.com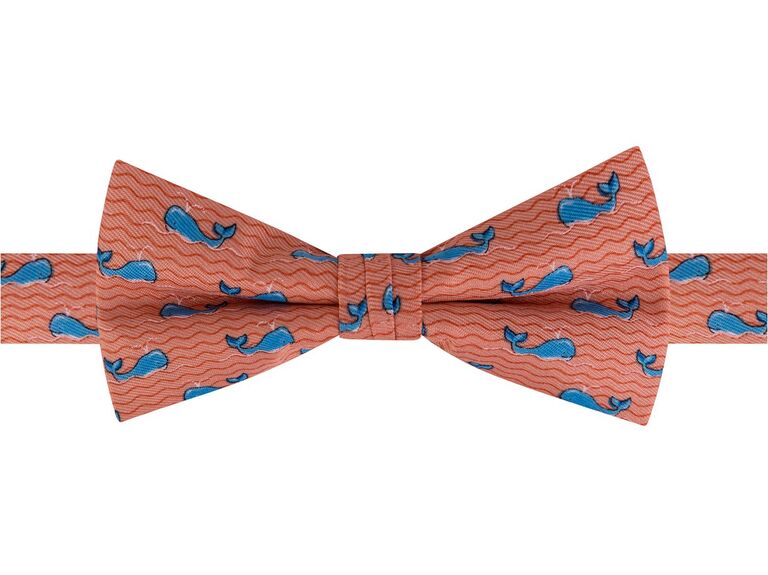 Is there anything cuter than a kid in a bow tie? We think not. This salmon-colored one is covered in a whale print to it even more adorable.
Tommy Hilfiger big boys whale-print bow tie, $15, Macys.com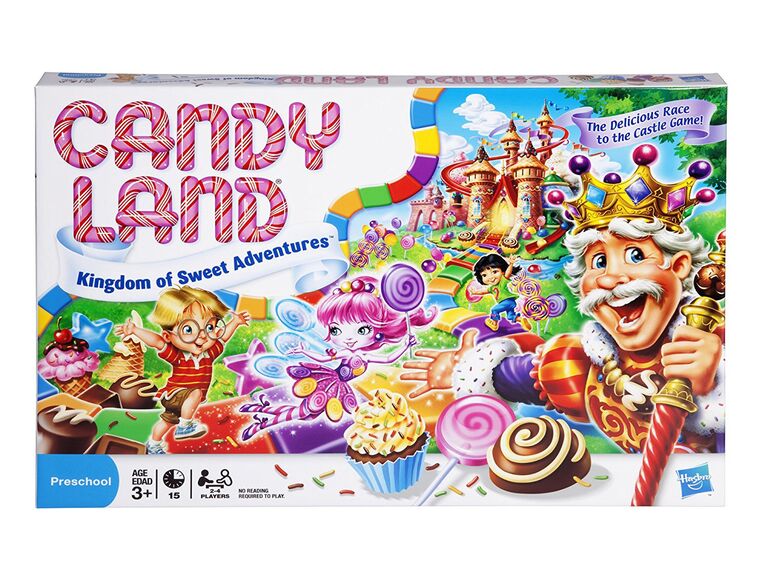 This classic board game will be a staple in family game nights and will be used for years to come.
Hasbro candy land, $13, Amazon.com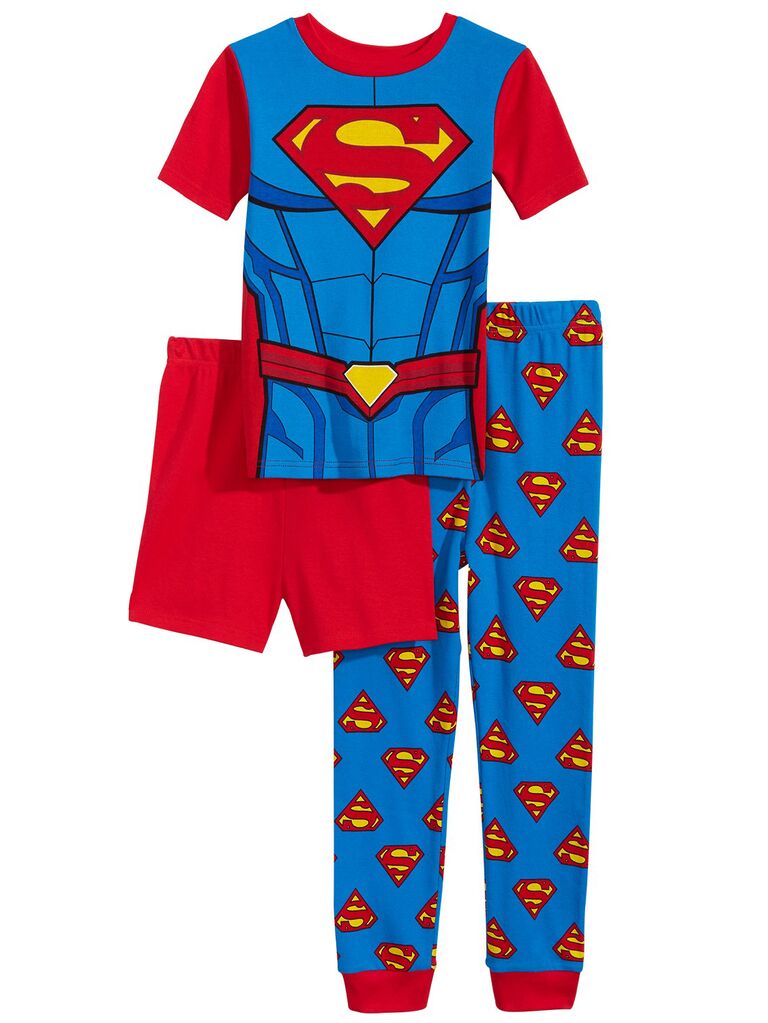 Your superhero-loving ring bearer will be obsessed with the shorts, pajama pants and Superman T-shirt in this set.

DC Comics Superman 3-piece graphic pajama set, $42, Macys.com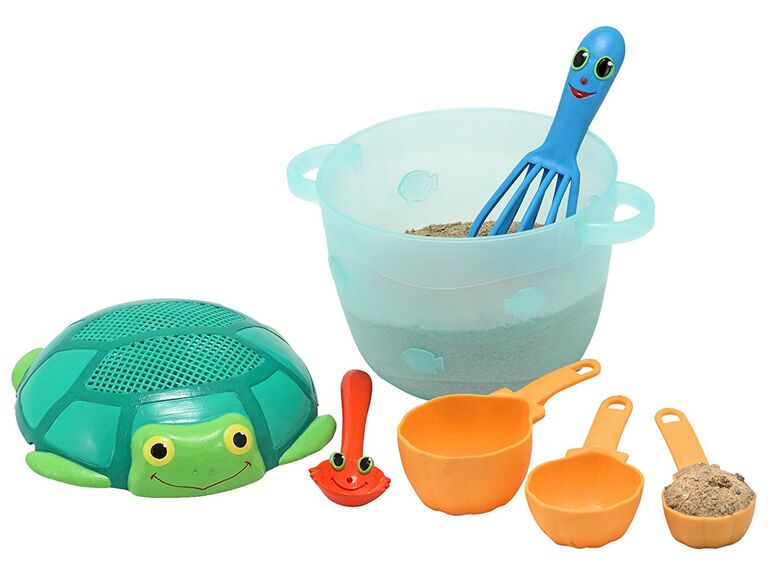 This baking-themed beach buckets set is perfect for the ring bearer who loves to help out in the kitchen. It comes with spoons, measuring cups and even a little whisk for sand concoctions of all kinds.

Melissa & Doug sand baking set, $13, Amazon.com
Make your ring bearer feel extra special with a cool bracelet with his name or initials engraved on it.

Things Remembered personalized black matte ID bracelet, $24, ThingsRemembered.com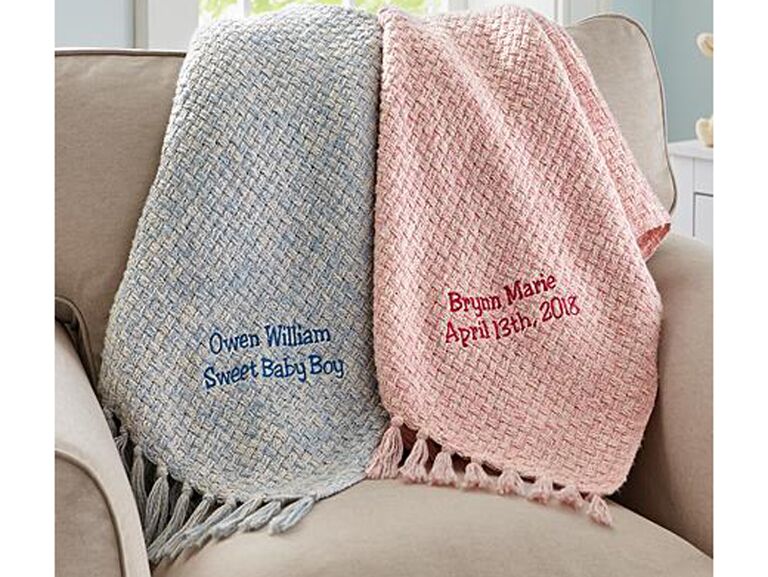 This cozy blanket is the perfect item for your ring bearer to curl up in after a night of dancing at your wedding.

Personal Creations personalized honeycomb baby blanket, $30, PersonalCreations.com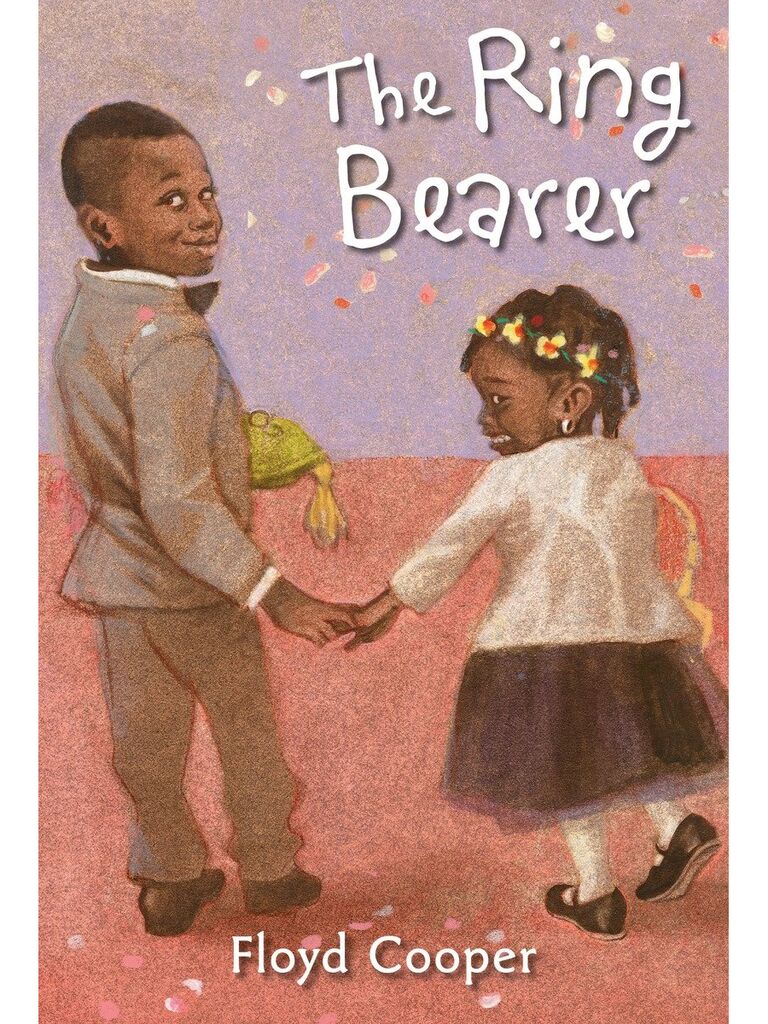 Young readers are constantly on the lookout for something new to read. Give this on-theme picture book that tells a story about a ring bearer.

Ring Bearer by Floyd Cooper, $17, Target.com
Get more advice on how to entertain kids at your wedding here.

Disclosure: This post contains affiliate links, some of which may be sponsored by paying vendors.