38 Adorable Ring Bearer Gift Ideas
Thank your ring bearer for being a special part of your day with a thoughtful present.
We have included third party products to help you navigate and enjoy life's biggest moments. Purchases made through links on this page may earn us a commission.
You get your bridesmaids and groomsmen wedding thank-you gifts for participating in your nuptials, so why should others, like your flower girl and ring bearer, be any different? It's a considerate and appreciated gesture to give your little helpers a token of gratitude, and it doesn't have to be big. In fact, the best ring bearer gifts are fun, silly and playful picks. Better yet, ring bearer presents can act as props during the event, like a tiny briefcase to hold the wedding bands, a badge that signifies their role in the ceremony or even something to keep them busy during the reception. Here, we've gathered our favorite gifts to consider buying for your ring bearer.
1. This Ring Security T-Shirt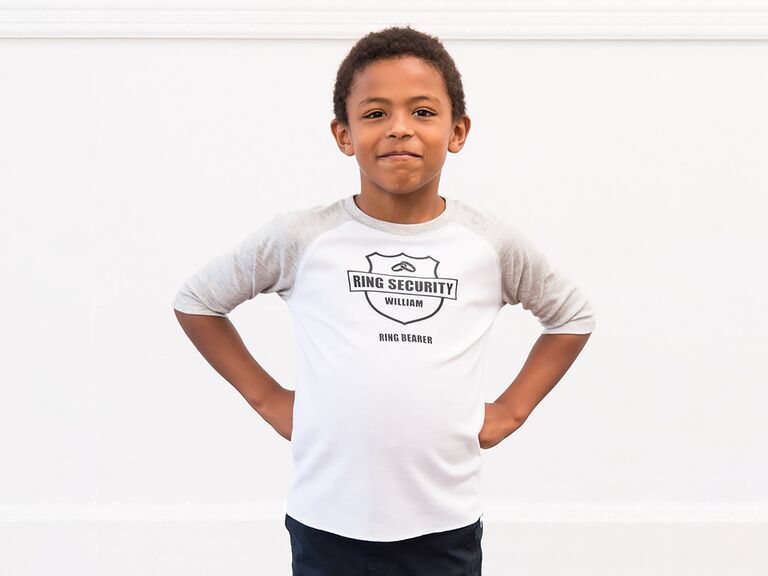 Searching for foolproof ring bearer gift ideas? You can't go wrong with custom, thematic attire. Tell the world (or at least your guests) who your ring bearer is with this adorable T-shirt. It can be worn down the aisle for more casual affairs, or it can make for a sweet pre- or postceremony photo op.
The Knot Shop personalized kid's T-shirt in Ring Security, $20, TheKnotShop.com
2. A Buddy for the Bearer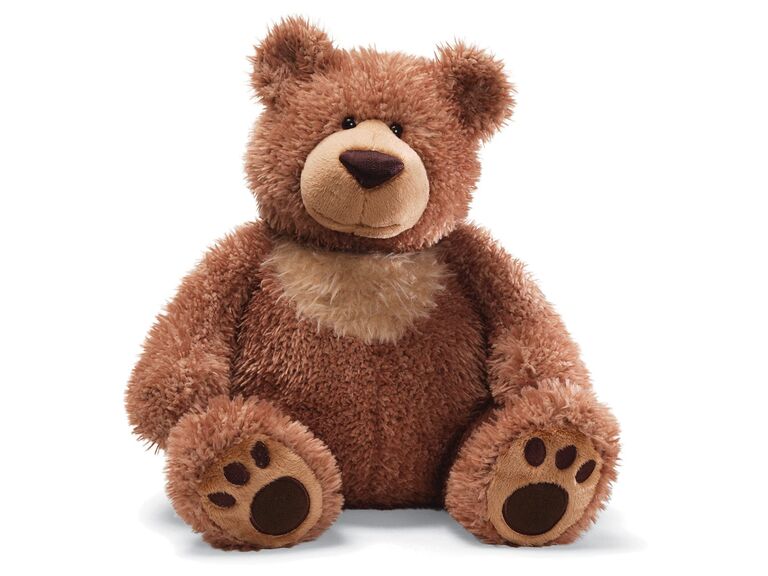 Plush toys are go-to ring bearer gifts for a reason: They're great to play and snuggle with. This bear stuffed animal is a best-seller and is ideal for the younger set.
GUND Slumbers teddy bear stuffed animal plush, from $22, Amazon.com
3. A Special Tie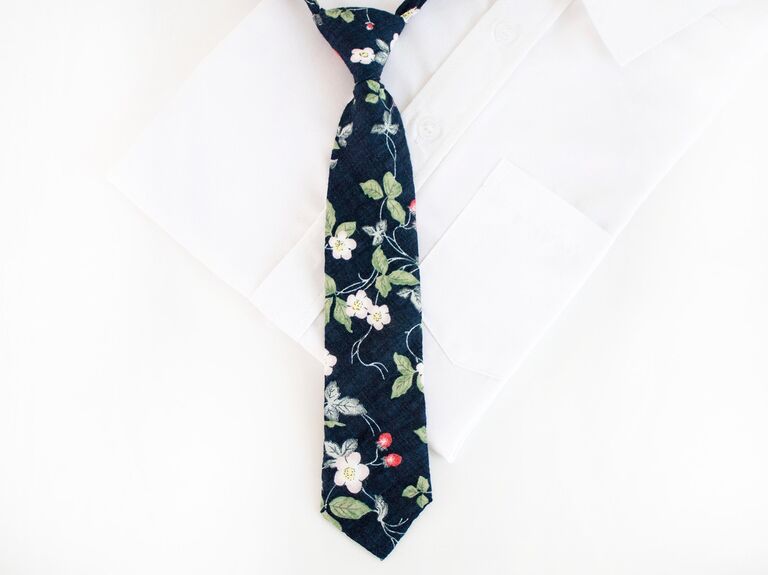 This stylish floral tie is both cute and sophisticated, making it a fun addition to your ring bearer's wedding day outfit. There are size options for babies, toddlers and big kids.
Fancy Textiles Co wedding tie for kids, $13, Etsy.com
4. A Brand-New Backpack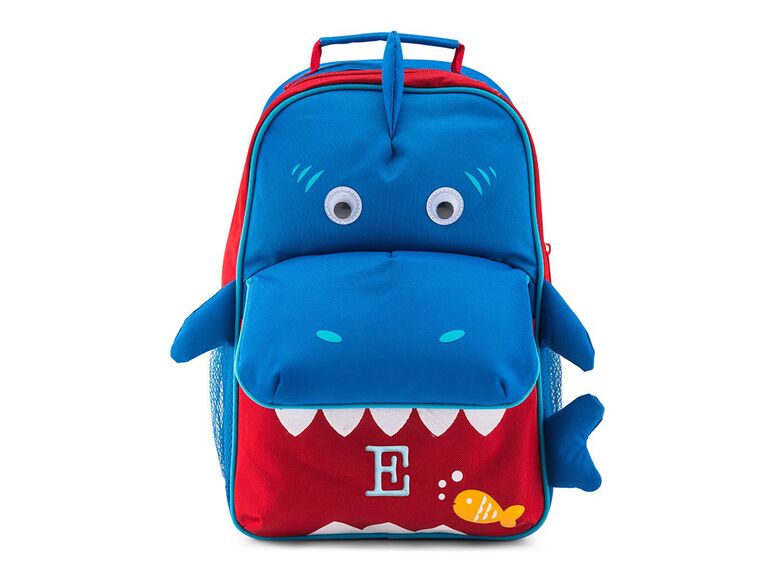 Help them carry their toys and other knickknacks in this cute little bag. It's a handy piece that can be used after the wedding for school, travel and beyond.
The Knot Shop personalized kids' backpack, $27, TheKnotShop.com
5. A Classic Pocket-Sized Pastime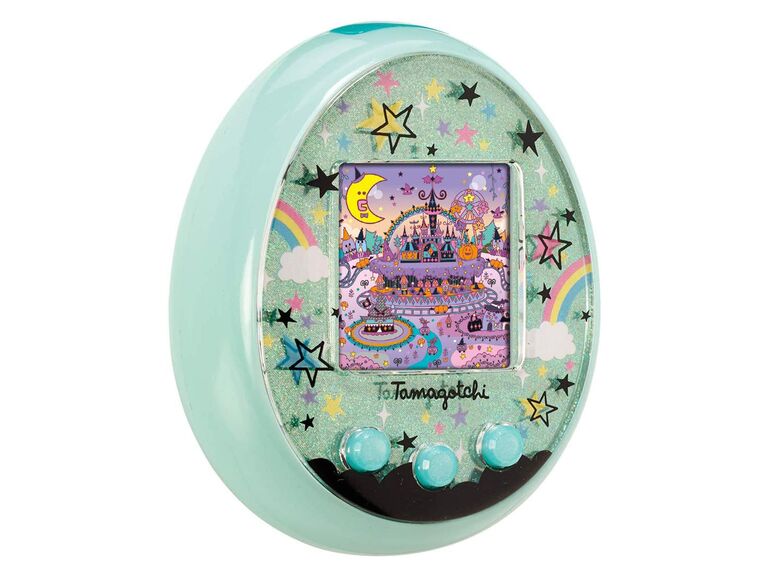 Shopping for an older ring bearer? This gift will give you nostalgia and give them a really good time. The game is sure to keep them happily entertained during some of the less active moments of your big day.
Bandai Tamagotchi On Magic, from $49, Amazon.com
6. A Gift to Grow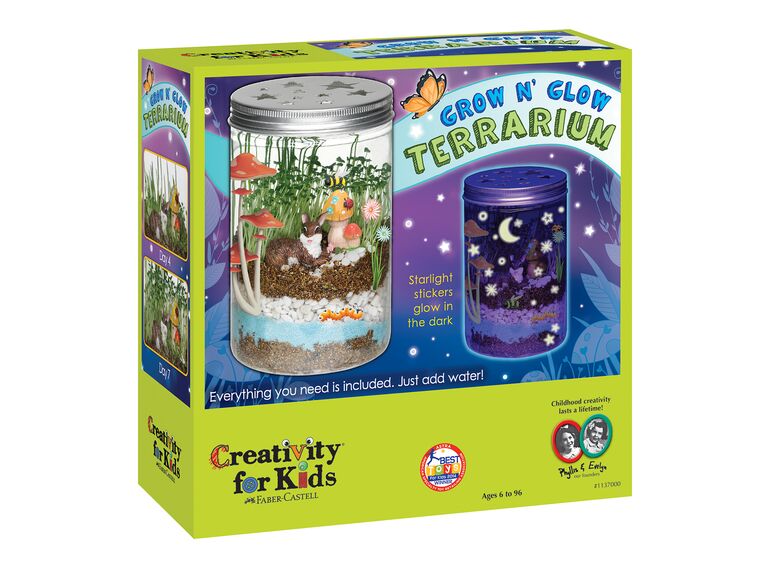 What gift do you get a ring bearer who loves the outdoors? This thoughtful DIY terrarium. Just as your new adventure begins to blossom, the cute present offers them the same opportunity to watch their seedlings bloom to life. And what kid doesn't like glow-in-the-dark stickers?
Creativity for Kids by Faber-Castell Grow 'N Glow Terrarium science kit, $15, Amazon.com
7. A Personalized Pillowcase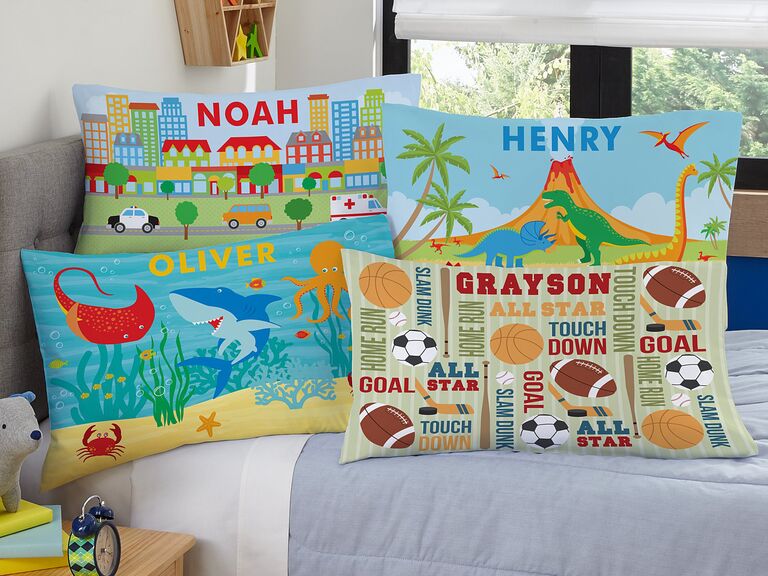 Add your sweet ring bearer's name to one of these cute and colorful pillowcases. They come in multiple fun designs for both girls and boys.
Personal Creations Sleepy-Time pillowcase, $24, PersonalCreations.com
8. Some Stylish Shades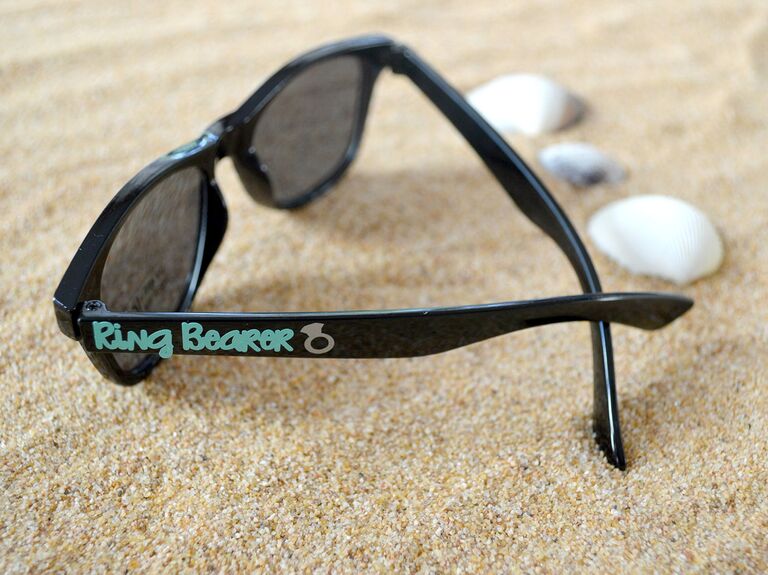 These shades say "ring bearer" on the side, so there's no mistaking who will be carrying the wedding rings down the aisle. (And they'll feel so cool doing it!)
Bella Cuttery ring bearer personalized sunglasses, from $8, Etsy.com
9. This Magically Hilarious Candy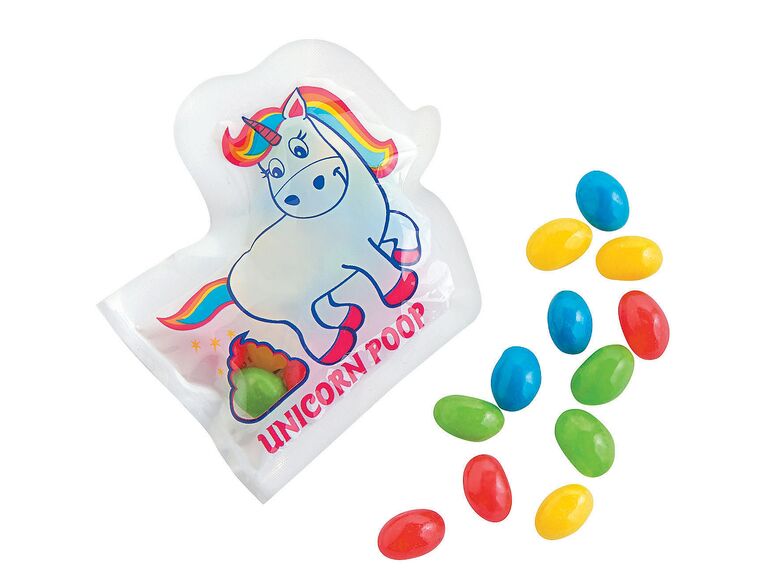 Kids love candy, and these fun unicorn "poop" jelly beans are sure to make them giggle. They come in individual packs so they're easy to dole out to the ring bearer, flower girl and any other youngsters at the wedding.
Oriental Trading unicorn poop jelly bean packs, $9 for 24 packs, OrientalTrading.com
10. A Colorful Craft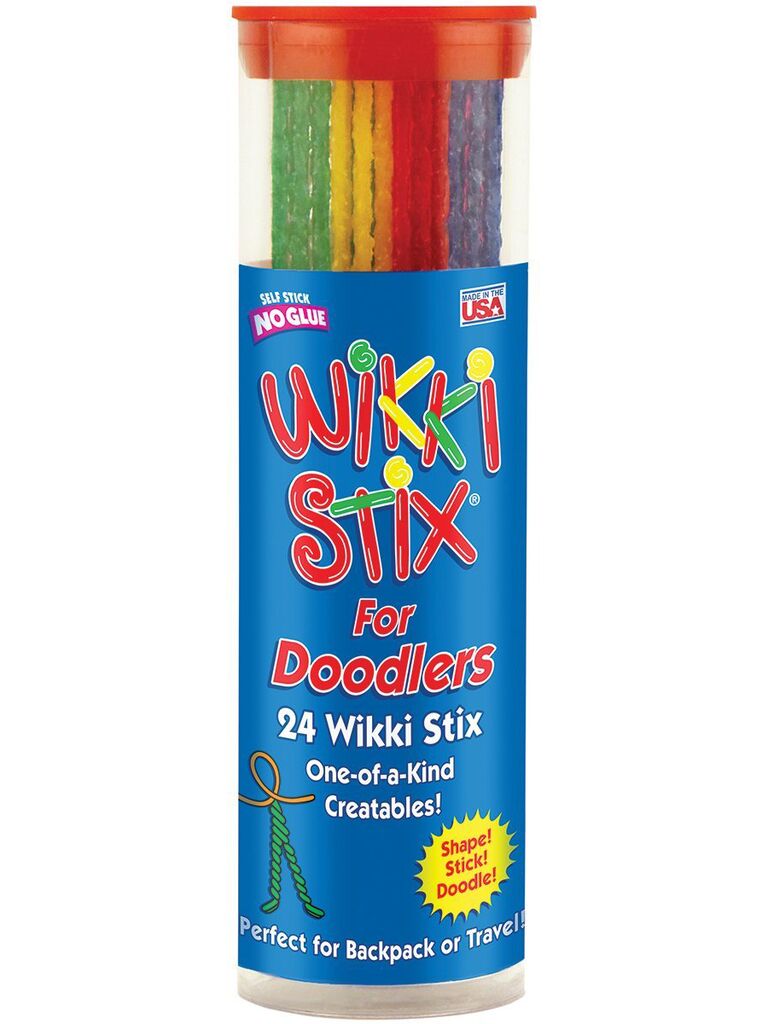 This arts and crafts ring bearer gift can be taken literally anywhere. The moldable wax sticks are for kids with big imaginations and they can be arranged into all sorts of figures and designs without causing a mess.
WikkiStix 101 for Doodlers, $6, Amazon.com
11. For the Kid Who Lights Up Your Life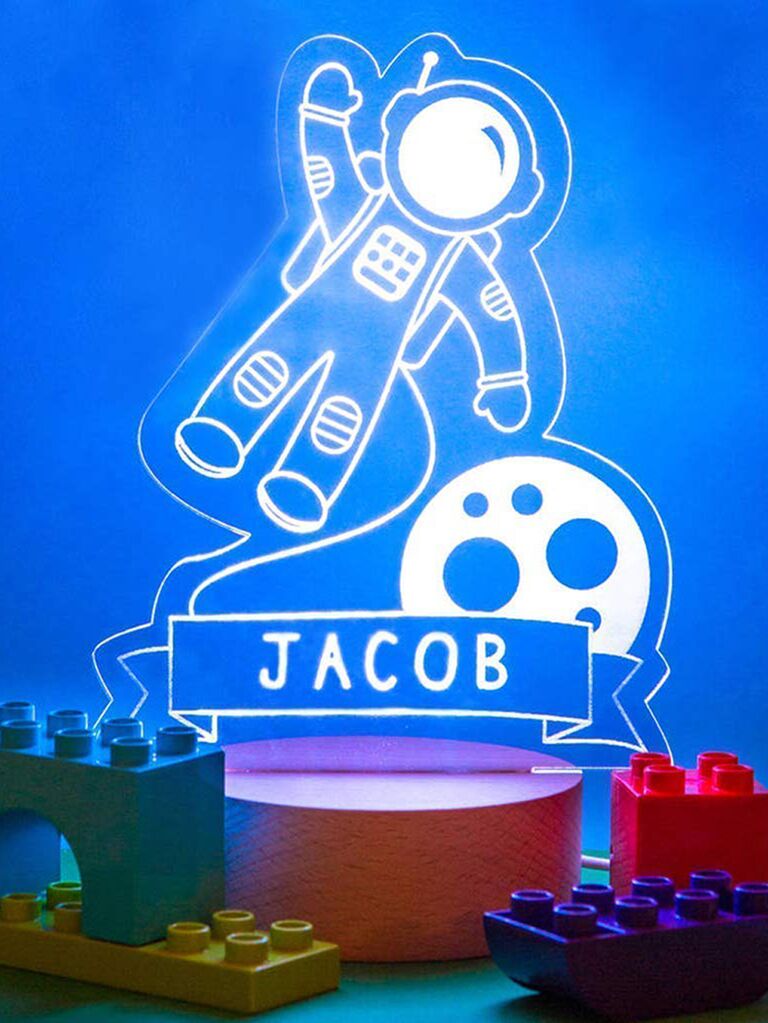 Keep the monsters away with this personalized night light. It displays the name of your special ring bearer and is a welcome addition to their bedroom collection—especially if they're going through the scared-of-the-dark phase.
Dust and Things personalized night light for kids, $30, Amazon.com
12. A Tasty-Lookin' Towel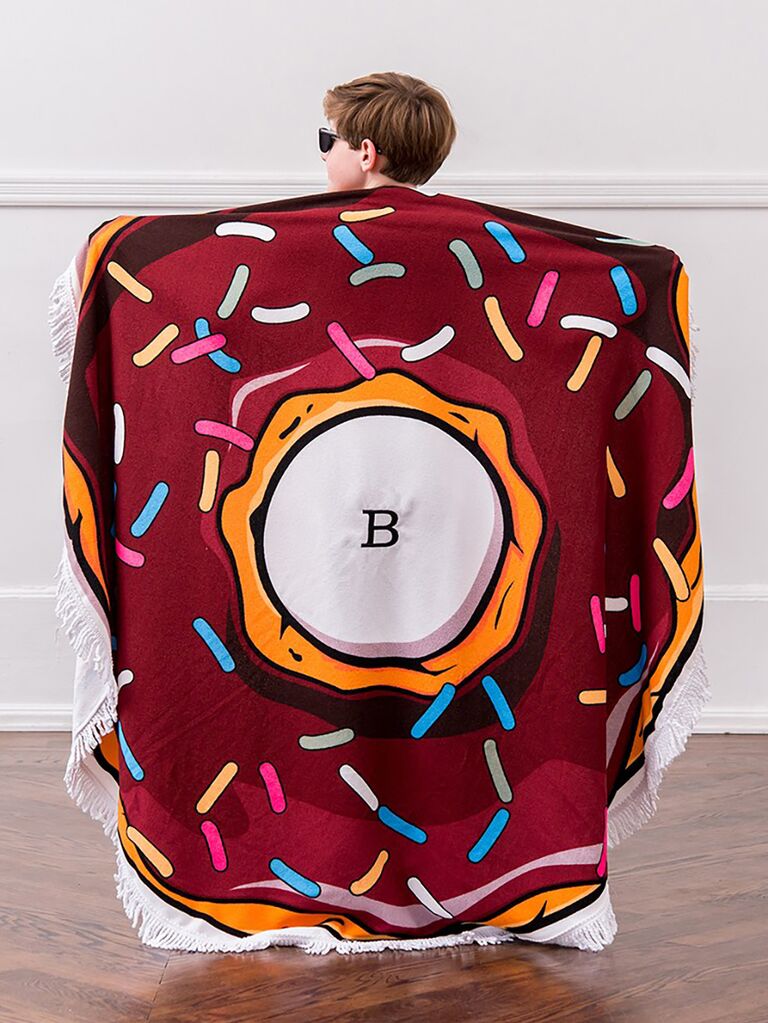 Gift this donut-shaped towel so your ring bearer has a personalized place to lounge or dry off on family trips to the beach.
The Knot Shop personalized round beach towel in Chocolate Donut Pattern, $15, TheKnotShop.com
13. Ring Bearer: Gone Fishing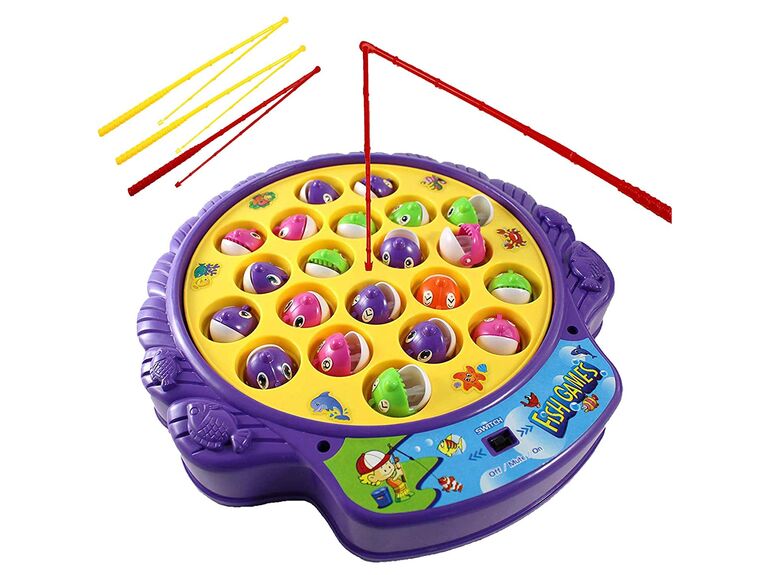 This miniature fishing game is a classic. It's also a great way to keep kids occupied after their ring bearer duties are over.
Haktoys fishing game toy set, $30, Amazon.com
14. A Dino-Distractor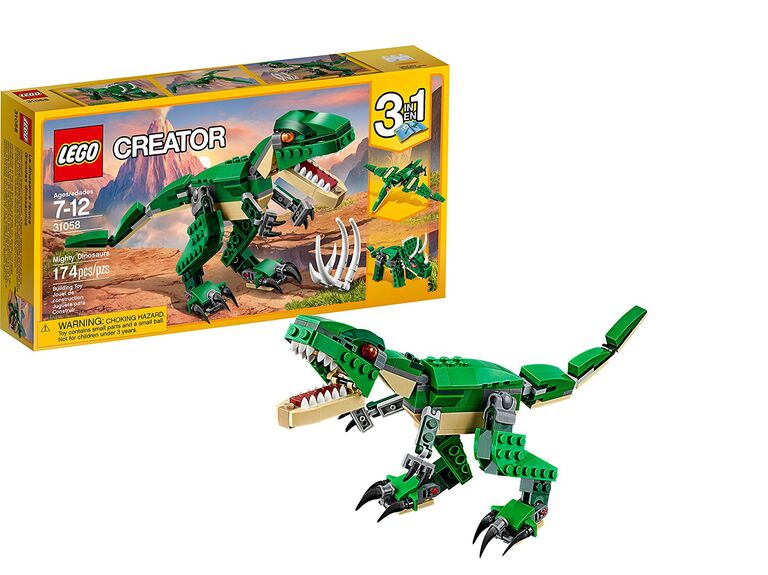 Spark their imagination and keep them occupied for hours with this LEGO kit that lets them build three different dinosaur figures.
LEGO Creator Mighty Dinosaurs build it yourself set, $15, Amazon.com
15. For the Bearer Who Knocks It Out of the Park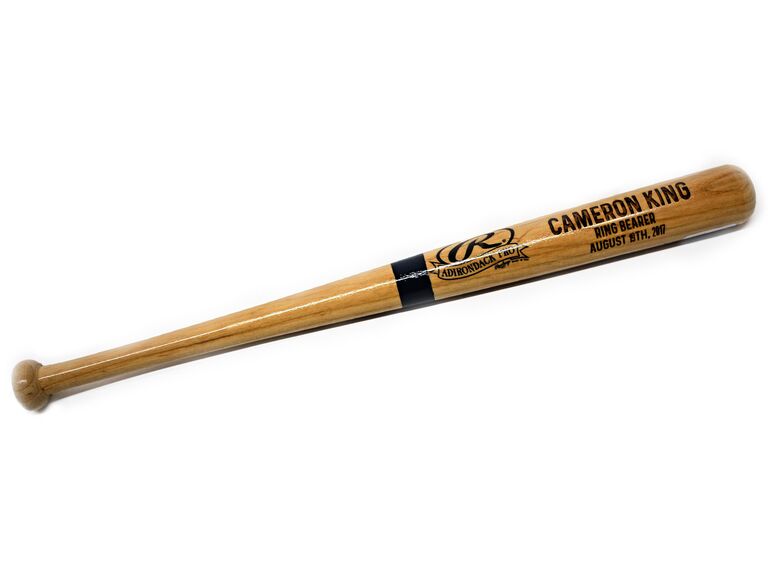 This piece of memorabilia can be personalized with your ring bearer's name and makes for a nice piece of decor, so they can always remember their role in the ceremony. It's also a unique "Will you be my ring bearer?" proposal gift.
Memories Made Custom personalized Rawlings mini baseball bat, $20, Etsy.com
16. An Adorable Tote Bag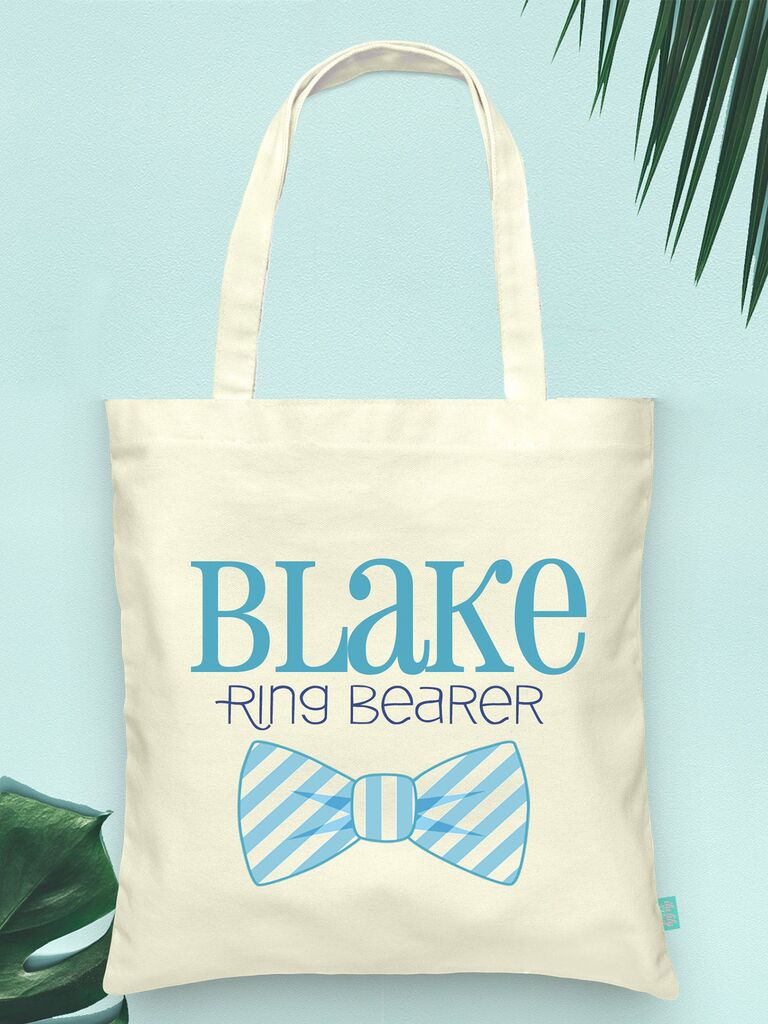 Fill this tote with little surprises like candy or toys, or gift it as a stand-alone item.
Ilulily ring bearer personalized bow tie tote, from $12, Etsy.com
17. A Personalized Sweatshirt
These simple pullover sweatshirts are made special with a personalized monogram for your ring bearer. This soft pullover comes in a range of color options—pick their favorite to really impress them.
Things Remembered kids left chest sweatshirt, $20, ThingsRemembered.com
18. Snug as a … Shark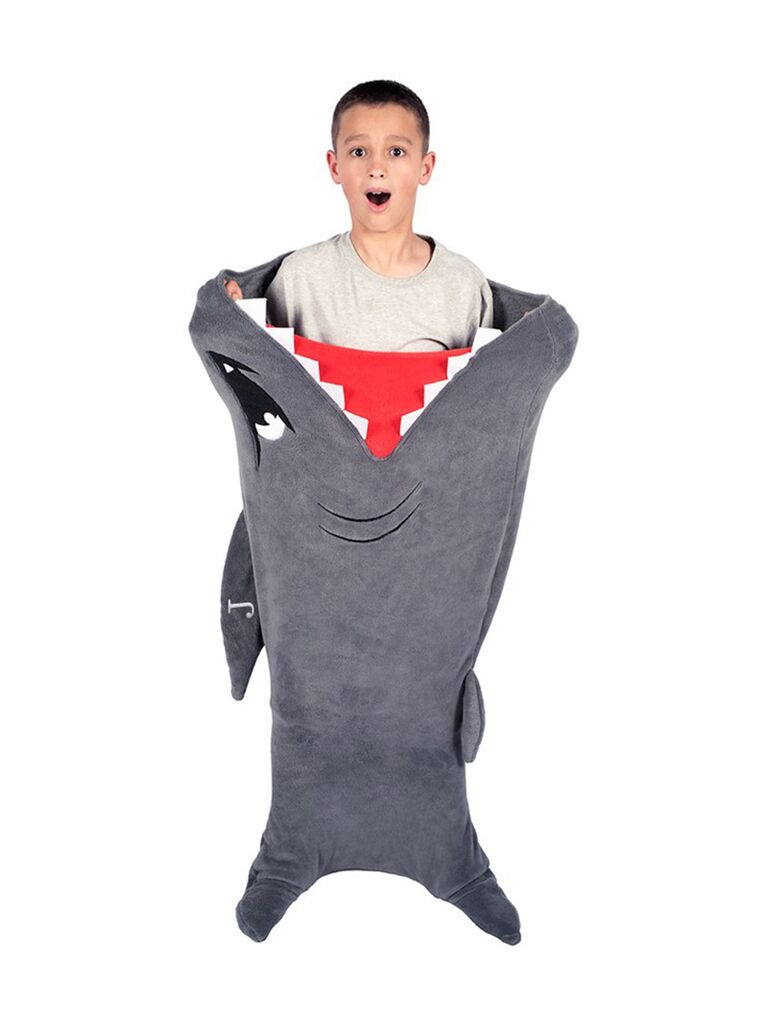 This blanket is so much fun, we want one too. It's shaped like a shark and sewn like a sleeping bag so kids can climb inside and get cozy during movie nights.
The Knot Shop kids tail blanket in Shark, $30 TheKnotShop.com
19. A Prized Piggy Bank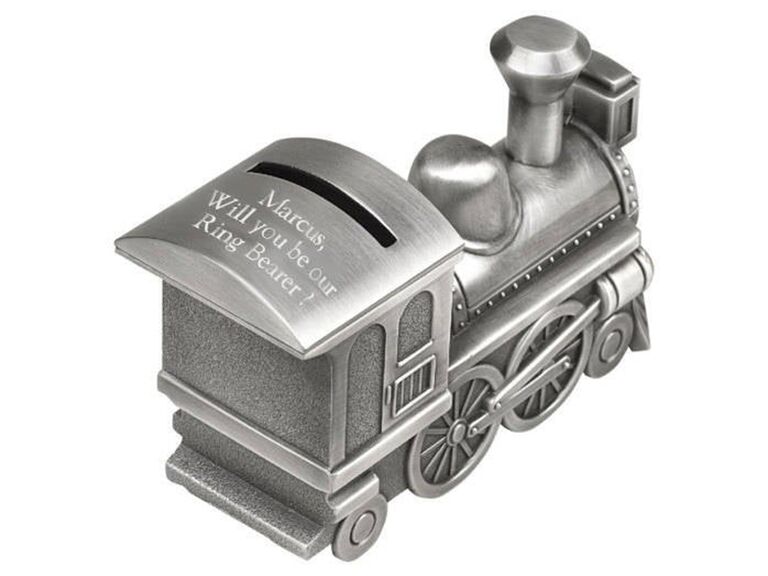 This metal bank is engraved with your ring bearer's first name and the question, "Will you be our ring bearer?" Now that's a keepsake-worthy ring bearer proposal gift.
Great Little Favor Co. personalized train piggy bank, from $40, Etsy.com
20. A Game for the Brain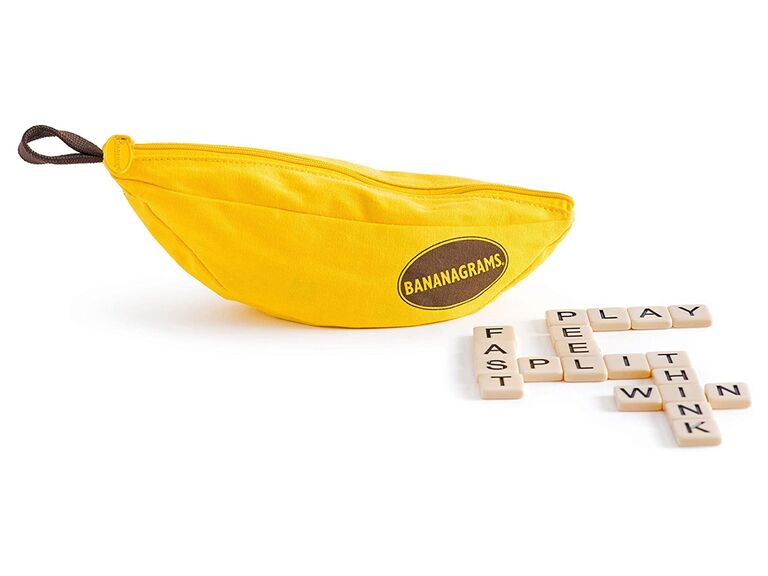 This word tile game is so easy to pack for travel or family game nights and works for kids of all ages who can spell.
Bananagrams word game, $18, Amazon.com
21. An On-Theme Coloring Book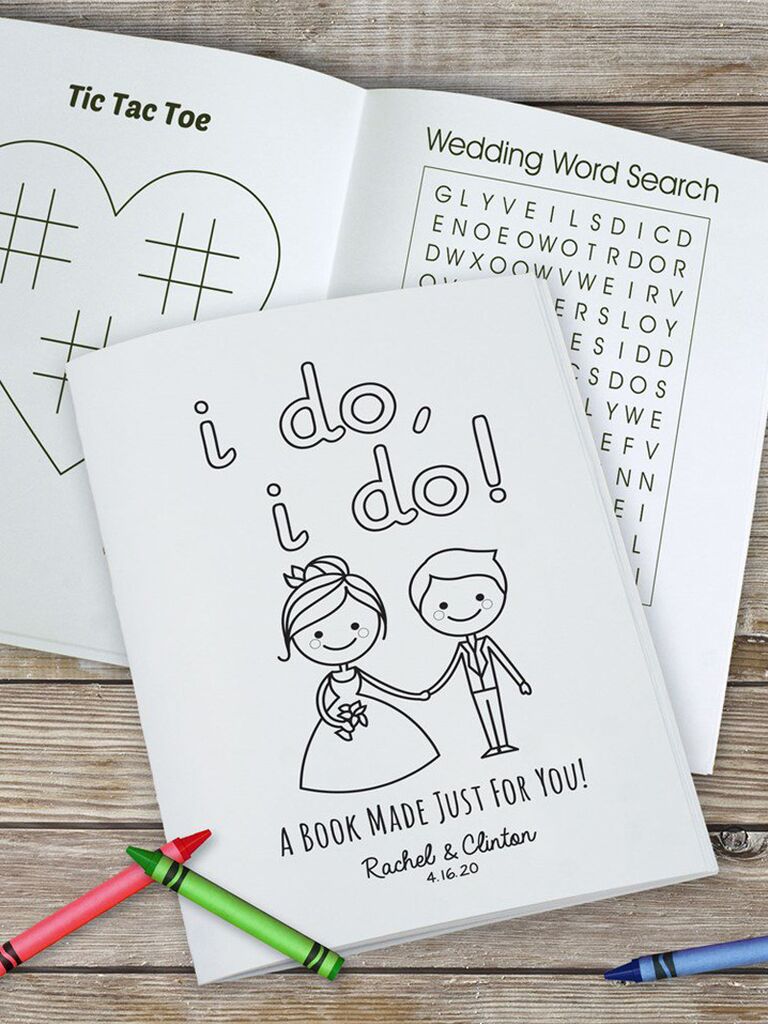 Personalize a coloring book with wedding-themed images to keep your ring bearer's creative side alive.
GiftsForYouNow personalized wedding coloring book, $14, GiftsForYouNow.com
22. A Super Cape For a Super Bearer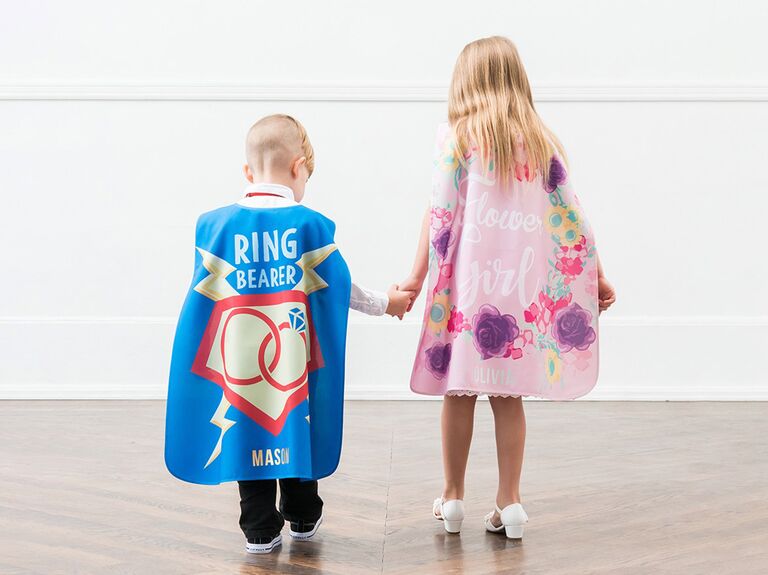 This cute little superhero cape will make your bearer smile, and can coincide well with the coordinating flower girl cape.
The Knot Shop ring bearer super cape, $15, TheKnotShop.com
23. A Secret Service-Worthy Briefcase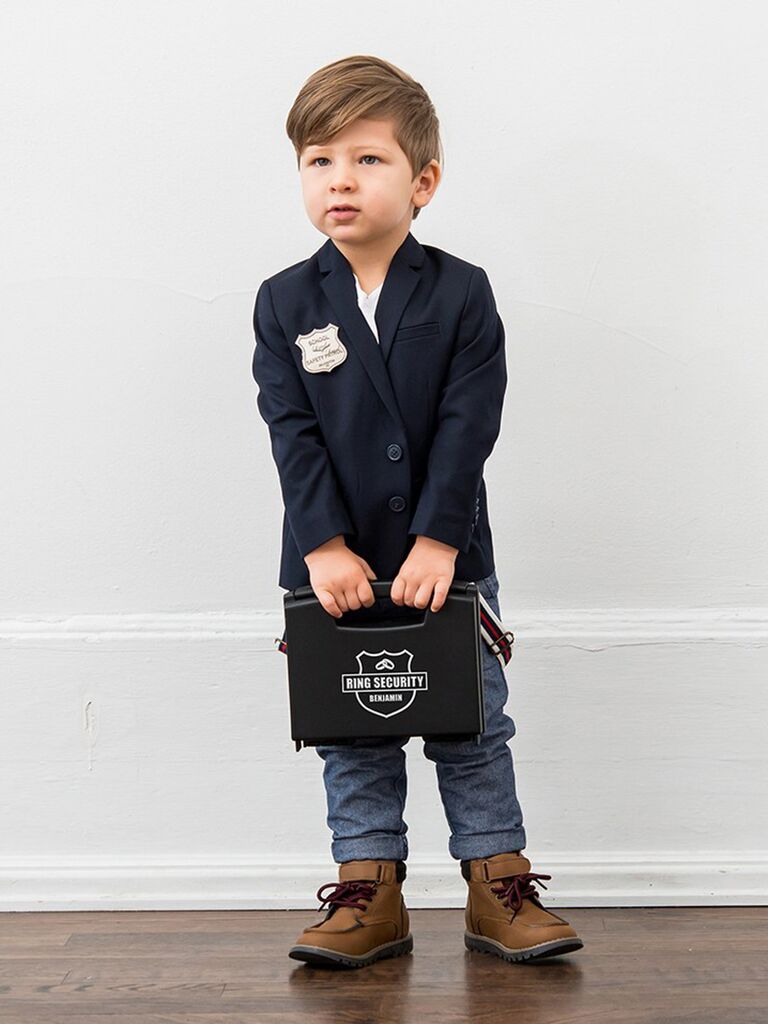 This ring bearer gift doubles as a prop for the ceremony. They can store your wedding bands and walk with it down the aisle—how cute is that?
The Knot Shop personalized ring briefcase, $20, TheKnotShop.com
24. This Official Ring Bearer Badge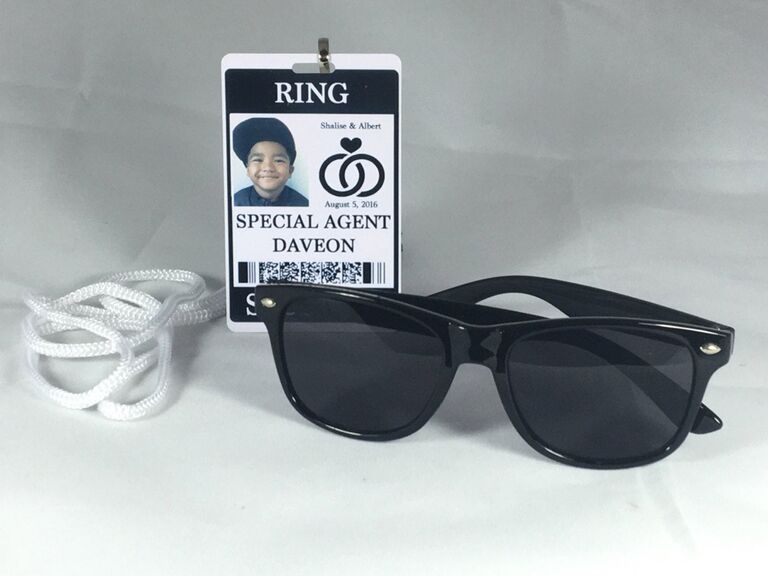 Here's a fun way to complete an adorable outfit, and to make their place at the ceremony absolutely official!
Caste Hall Creative ring security ID badge set with sunglasses, from $19, Etsy.com
25. Their Very Own Star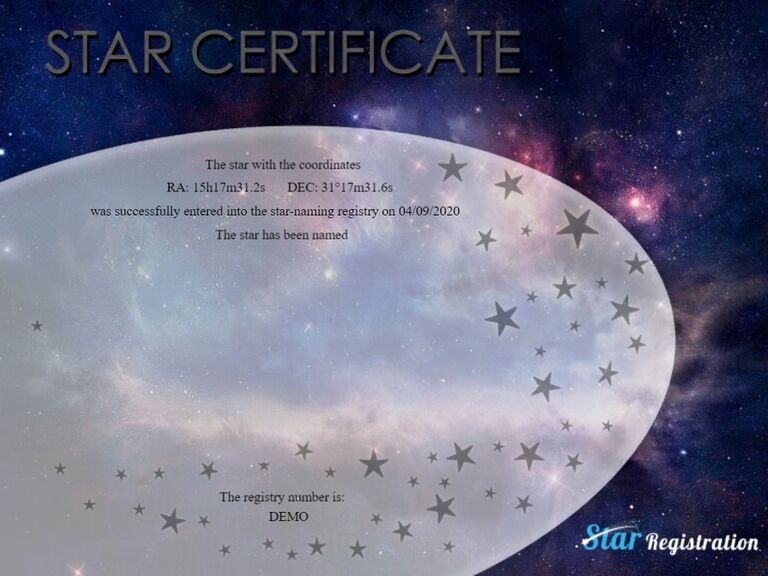 This unique gift is ideal for the ring bearer who has a keen interest in all things outer space. Is there a cooler way to say thank you to the shining star that is your ring bearer than to buy a real star for them? We didn't think so. They'll receive a certificate with a personal message and the coordinates of their very own celestial friend.
Star Registration name a visible star, from $40, StarRegistration.com
26. Batter, Batter, Bearer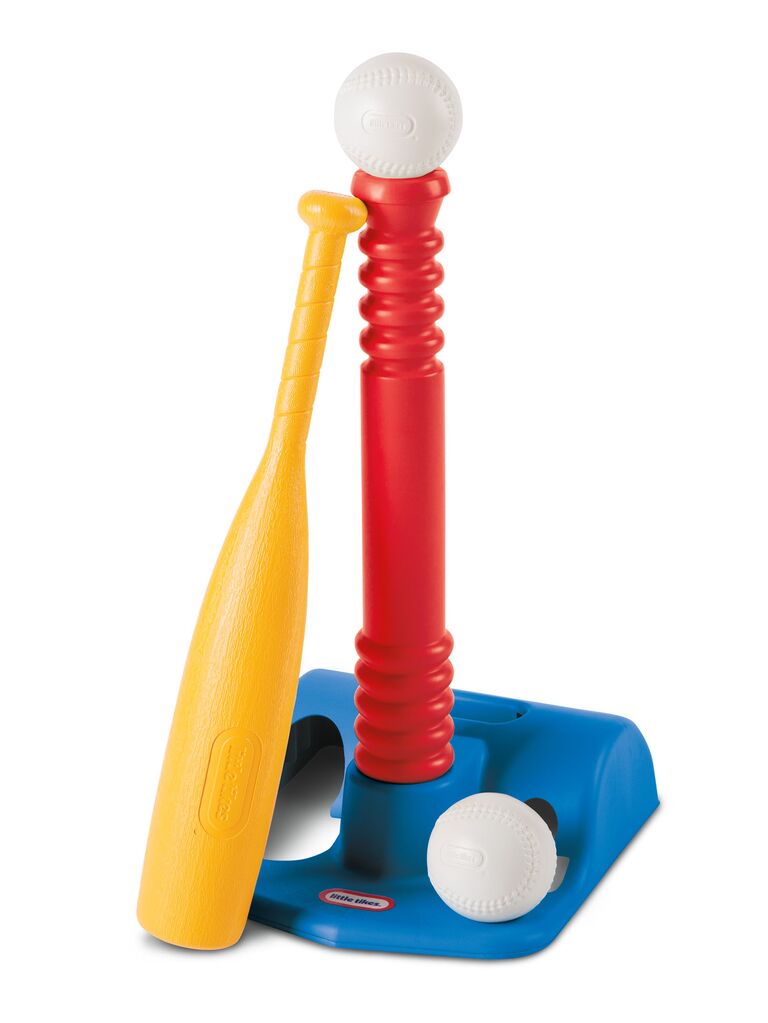 Athletic little ring bearers will enjoy this tiny T-ball set during playtime. Its compact design is easy to travel with too.
Little Tikes TotSports T-ball set, $20, Walmart.com
27. A Timeless Playtime Activity
Bring on the crafts with a big pack of colored Play-Doh. It's not as messy as other crafts, so it's a good option for them to play with during your wedding at the kids' table.
Play-Doh party pack, from $8 for a set of 10, Amazon.com
28. A Toy That Never Gets Old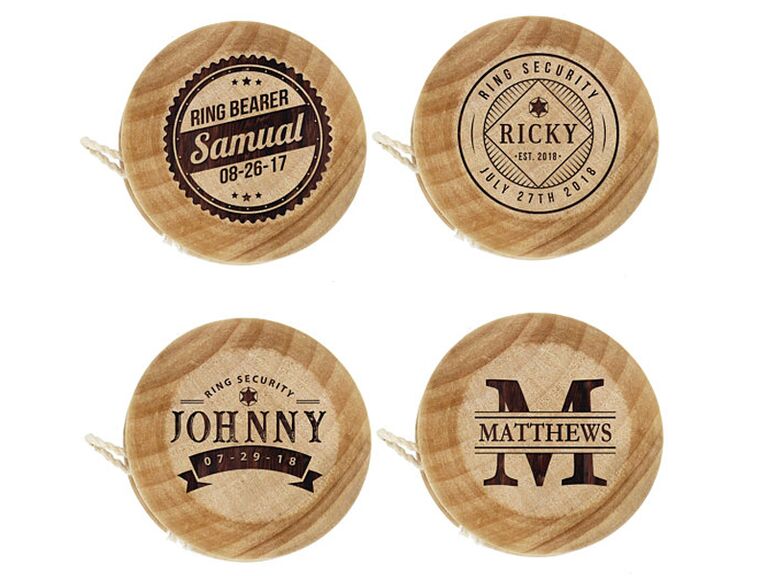 A classic yo-yo is a great gift, and they may even bond with some older family members who teach them how to use it. To make this ring bearer gift even more special, it can be customized to display their name (and any other details you'd like to include) on the side.
My Personal Memories wood yo-yo personalized ring bearer gift, $8, Etsy.com
29. A Sweet Puzzle With a Question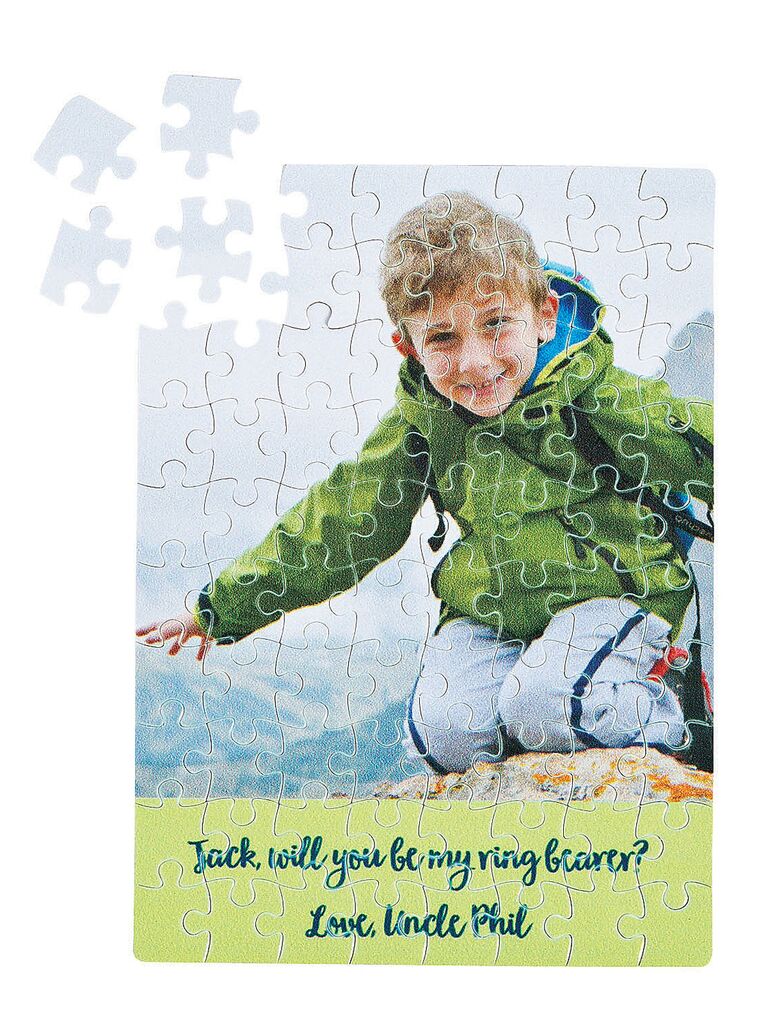 This fun puzzle transforms into a sweet "Will you be my ring bearer?" gift and doubles-up as a memorable souvenir. You can customize it with a photo of the special kid you're planning on asking.
Oriental Trading custom photo ring bearer rectangular puzzle, $17, OrientalTrading.com
30. A Whole Lot of Bubble Fun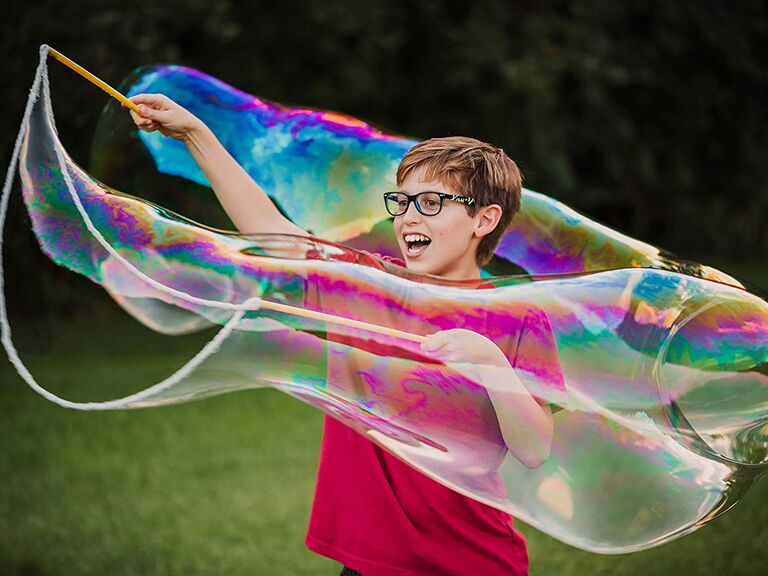 If your wedding is outdoors, bubbles are an easy and exciting gift for little ring bearers (and other wedding guests!) to play with.
WOWMAZING giant bubbles kit plus, from $24, Amazon.com
31. A Fancy Ring Bearer Bowtie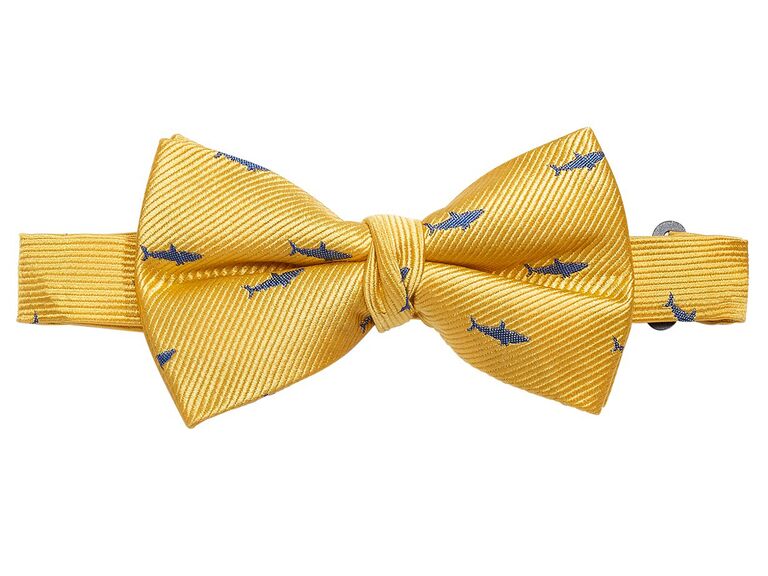 Is there anything cuter than a kid in a bow tie? We think not. This yellow-colored one is covered in a cute shark print to make it even more adorable.
Lauren Ralph Lauren Big Boys pre-tied Shark Attack silk bow tie, $25, Macys.com
32. A Game for Every Generation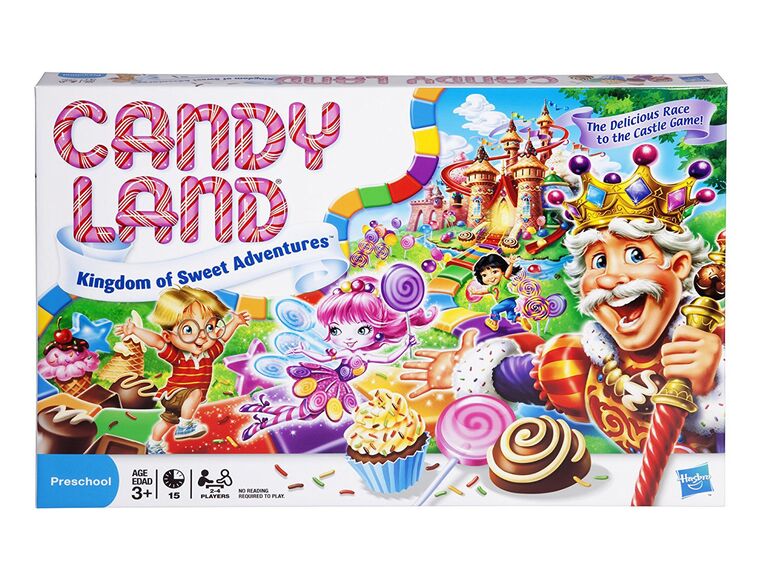 This beloved board game will be a staple in family game nights and will be used for years to come. It's appropriate for ages 3 and up, which makes it a great choice for younger ring bearer.
Hasbro Gaming Candy Land Kingdom of Sweet Adventures board game, $13, Amazon.com
33. A Far-Out Pajama Set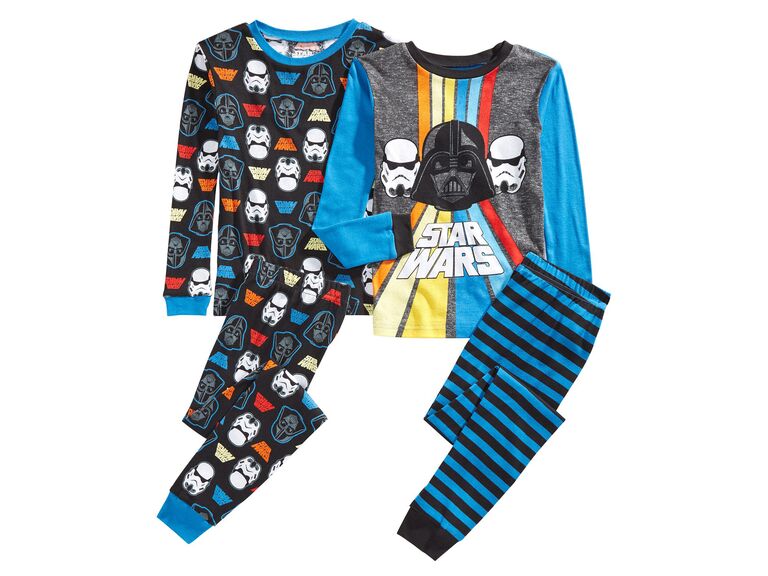 Your Star Wars-loving ring bearer will be obsessed with this adorable four-piece pajama set.
AME Little & Big Boys cotton Star Wars pajama set, $54, Macys.com
34. Tools for the Budding Baker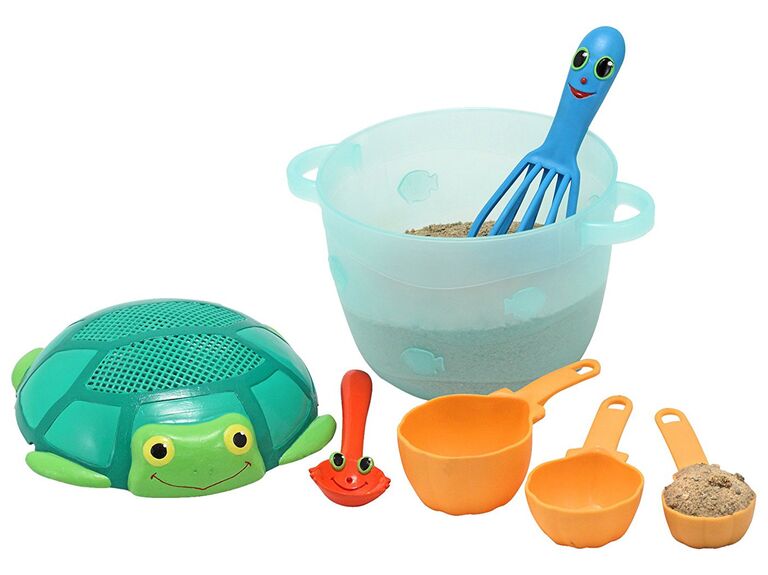 This baking-themed beach bucket set is perfect for the young ring bearer (think: anyone ages 3 to 5) who loves to help out in the kitchen. It comes with spoons, measuring cups and even a little whisk for sand concoctions of all kinds.
Melissa & Doug Seaside Sidekicks sand baking set, $14, Amazon.com
35. A Stylish Bracelet
Make your ring bearer feel extra-special with a cool bracelet with their name or initials engraved on it.
Things Remembered personalized black matte boys ID bracelet, $25, ThingsRemembered.com
36. A Cute Bear-ers Blanket
This cozy blanket is the perfect item for your ring bearer to curl up in after a night of dancing at your wedding.
Renee's Embroidery personalized bear ring bearer blanket, from $18, Etsy.com
37. A Picture Book to Pass the Time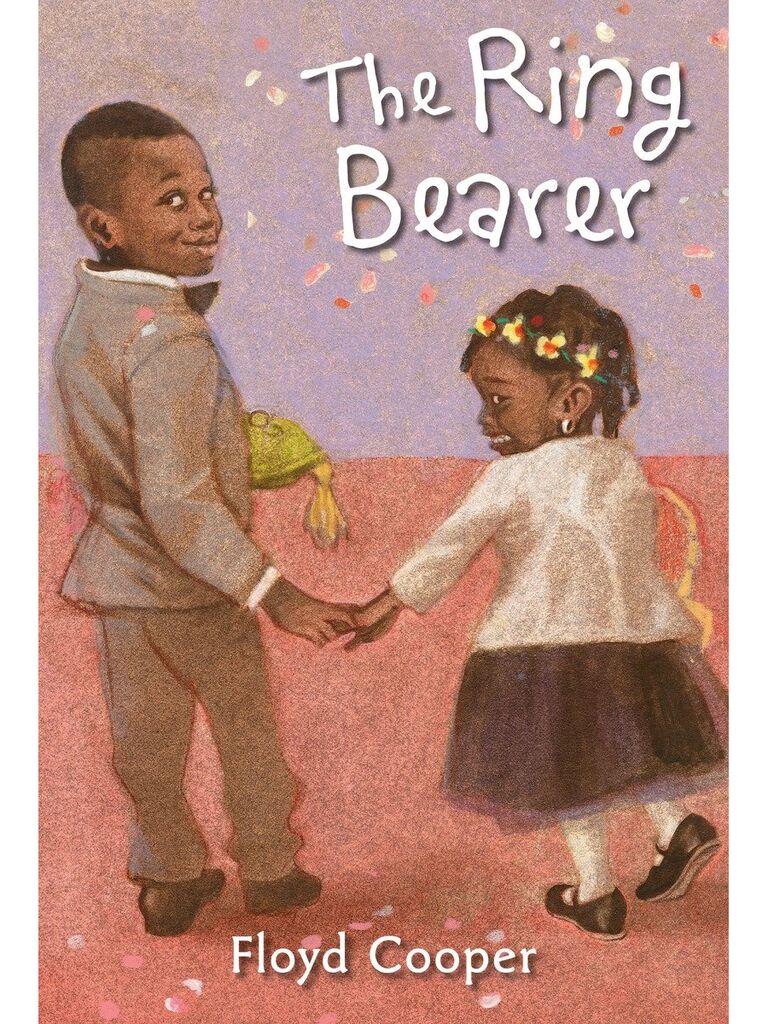 Young readers are constantly on the lookout for something new to flip through. So why not give this on-theme picture book that tells a story about a ring bearer?
Philomel Books The Ring Bearer by Floyd Cooper, $14, Target.com
38. Bonus: For the Fur-Baby Ring Bearer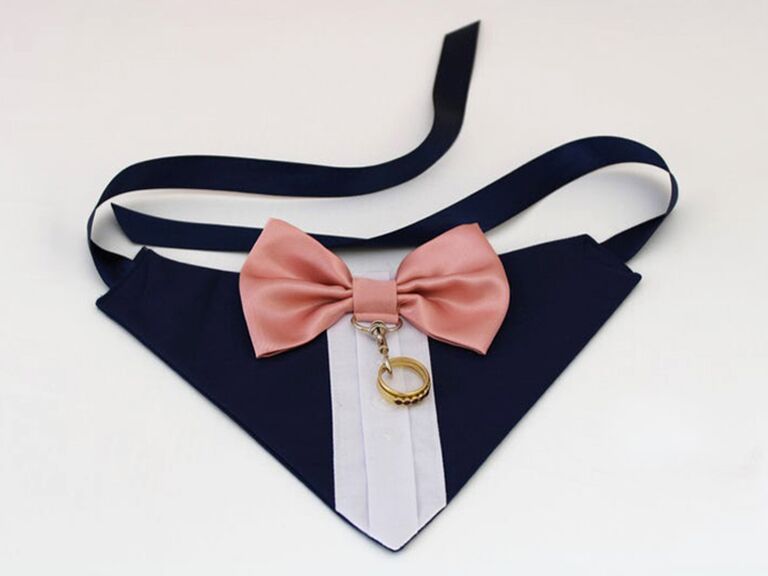 This adorable ring bearer collar is for the couple who plans on having their furry friend do the honor. The outfit's bow tie comes in a variety of colors and patterns to match your event's theme or color scheme. Just be wary: To be extra-careful, you may not want to attach the real wedding rings to the clip.
Luckypooches dog ring bearer tuxedo bandana, from $17, Etsy.com