Long-Distance Father's Day Gifts to Help You Celebrate Together
Make his day with these presents.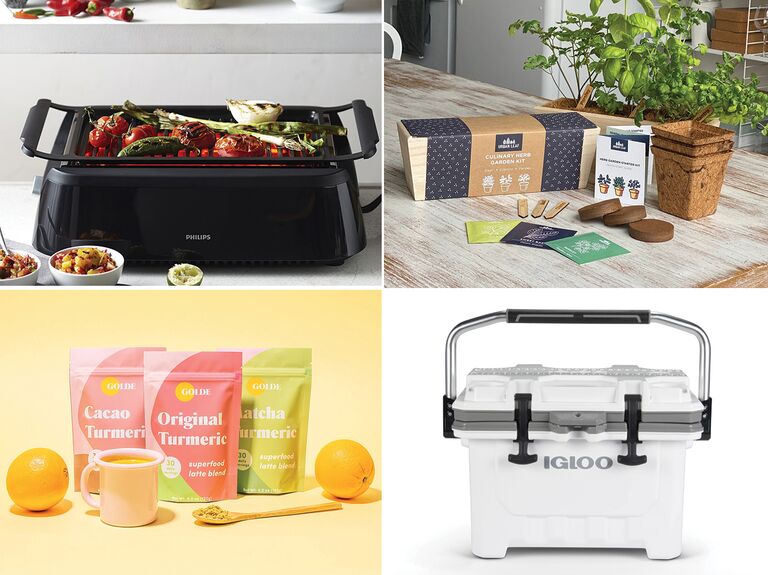 We have included third party products to help you navigate and enjoy life's biggest moments. Purchases made through links on this page may earn us a commission.
In light of the coronavirus pandemic, many families won't be able to celebrate Father's Day together given social distancing orders. To help make the day just as special, we've rounded up long-distance dad gifts you can purchase and experience together virtually. (Psst: they're great options for your father-in-law too.) Whether you grill together or partake in an online fitness class, there are several virtual Father's Day gifts you can enjoy even while apart. Send him the present, and then schedule a video call so that you can enjoy the gift together. See 32 of our favorite long-distance dad gifts and shop them below.
Become Master Grillers Together
Your yearly tradition of grilling together doesn't have to be cancelled because of coronavirus. Send him all the tools he needs (even an indoor smokeless grill if he doesn't have access to an outdoor one), call him and cook together.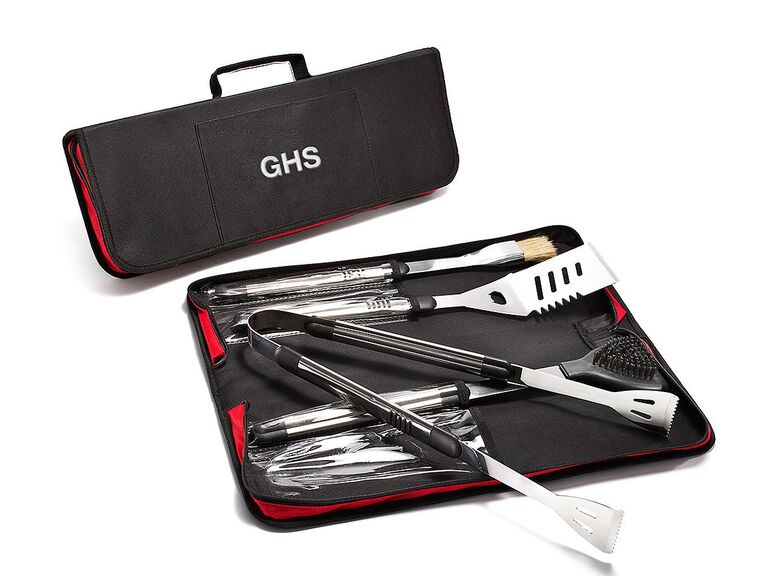 Set him up for grilling success with this nifty kit. It features a grill brush, spatula, basting brush and tongs—all in one convenient personalized pouch.
The Knot Shop barbecue kit, $35, TheKnotShop.com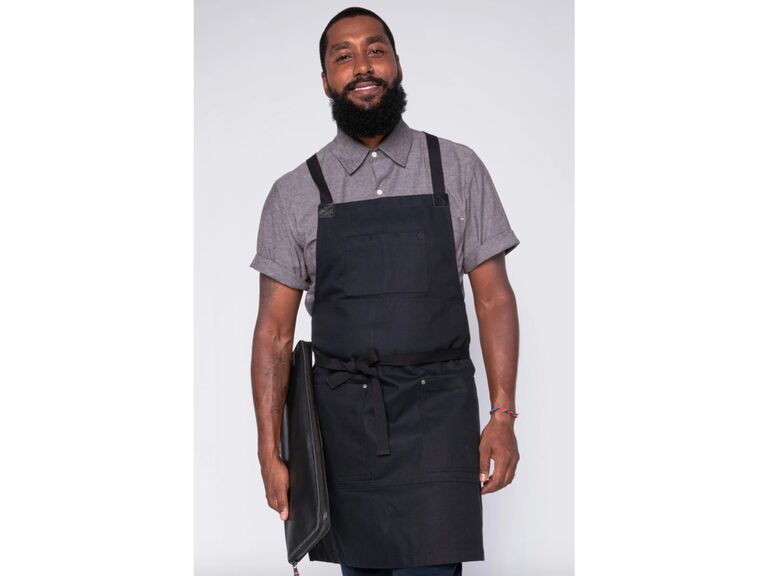 He'll look the part in this high-end apron. It was created by chefs and industry specialists, so it's made to stand the heat in (or out) or the kitchen. He'll never trash another shirt while grilling again.
Hedley & Bennett Blackjack crossback apron, $120, HedleyandBennet.com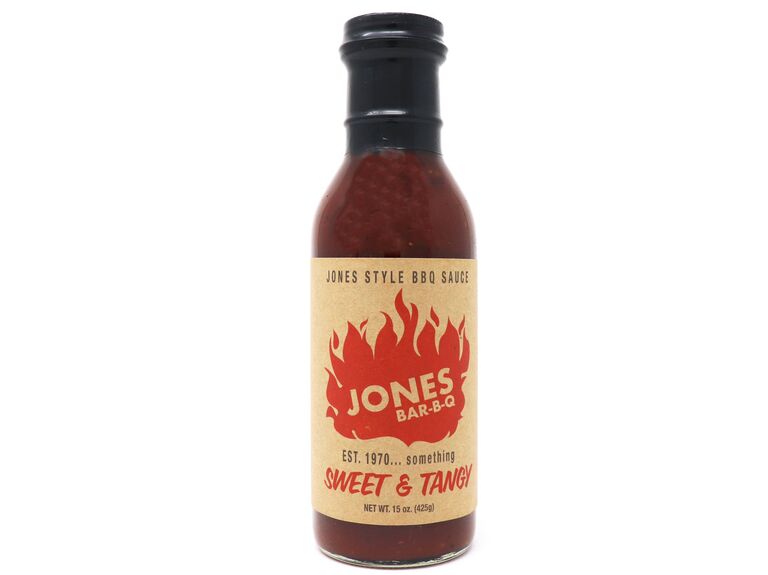 There's something special about sauce made from scratch. Elevate his grilling game with this homemade BBQ sauce, made by the Jones sisters. (Psst: people wait in long lines for the Jones' signature BBQ, so you know it's good stuff.)
Jones Bar-B-Q sweet & tangy BBQ sauce, $7, JonesBBQKC.com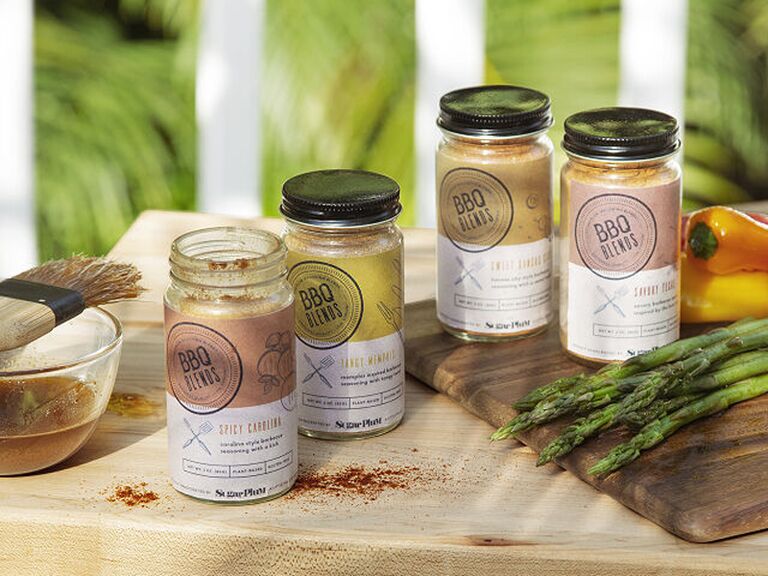 If he's got all the grilling tools he needs, consider giving him this rub and sauce kit. The set contains tangy, savory, sweet or spicy spices so he can transform any dish into a mouth-watering meal.
Uncommon Goods BBQ blends rub & sauce kit, $38, UncommonGoods.com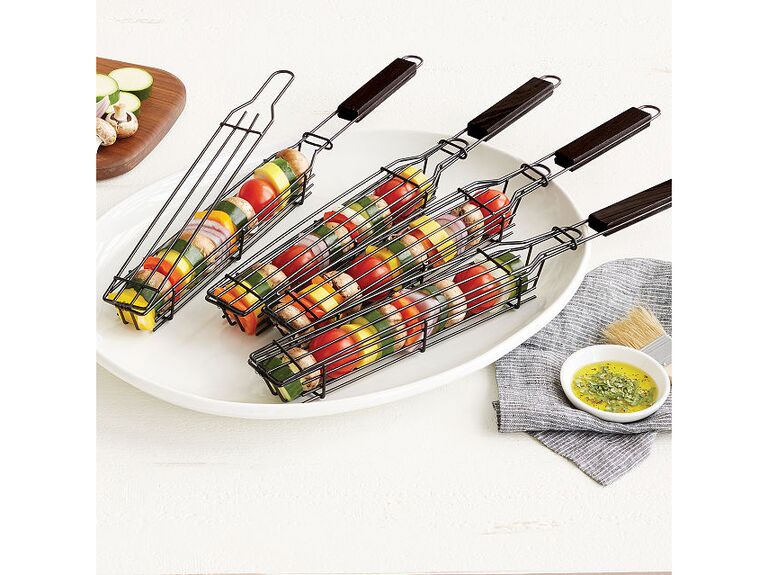 Go beyond a simple burger this year. Give your dad these kabob grilling baskets, which will allow him to easily BBQ his favorite veggies (get a set for yourself too and join in).
Uncommon Goods kabob grilling baskets, $17, UncommonGoods.com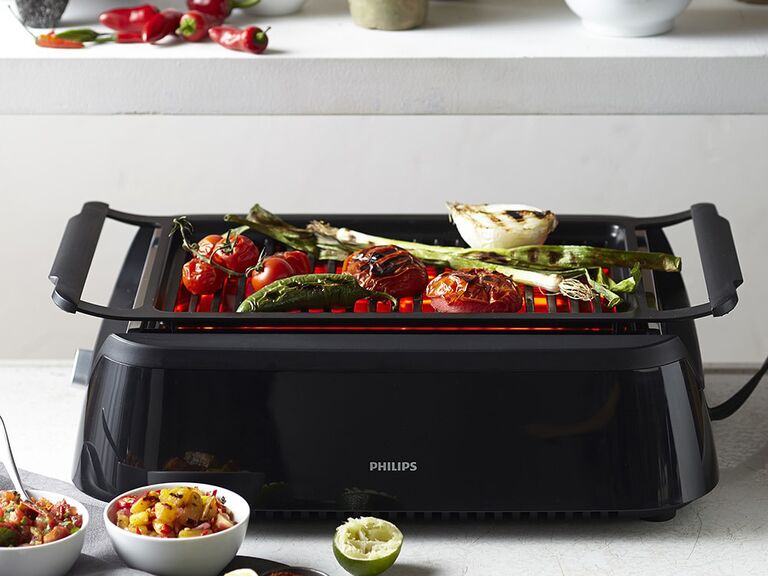 Here's a creative long-distance dad gift he'll absolutely love. If he's not able to access an outdoor grill this year, bring the BBQ to him. This indoor smokeless grill will brown his food to perfection, and the infrared technology ensures there's 80 percent less smoke and minimal splattering.
Phillips indoor smokeless BBQ grill, $280, BedBathandBeyond.com
Plan a Virtual Picnic
So you can't hang out in the same backyard together—but you can still make that Father's Day picnic happen. Get your dad everything he needs for a picnic out, get yourself set up and then schedule a video call. It's a sweet last-minute father's day gift that will make his day.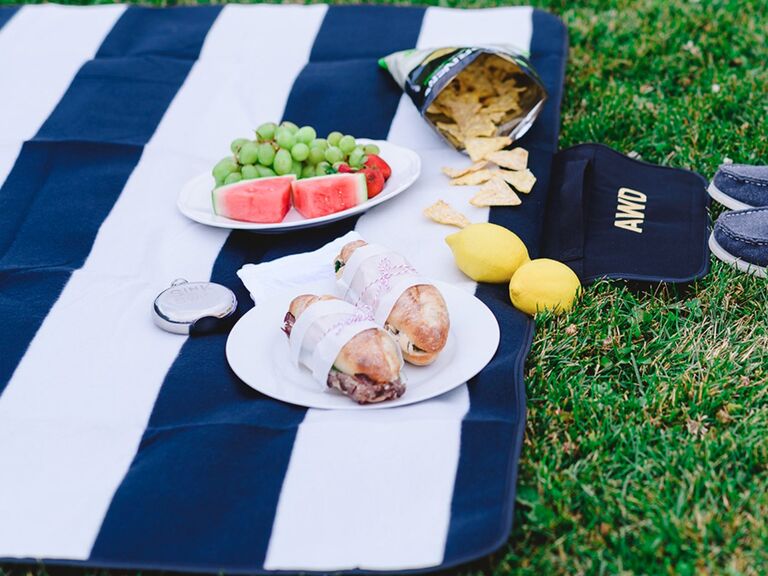 First thing's first: he'll need a blanket to sit on for this outing. This one is made up of fleece fabric with moisture-proof backing. Plus, it has a built-in flap with a carry handle so he can easily fold it up and stow it away when you're done.
The Knot Shop on-the-go picnic mat, $10, TheKnotShop.com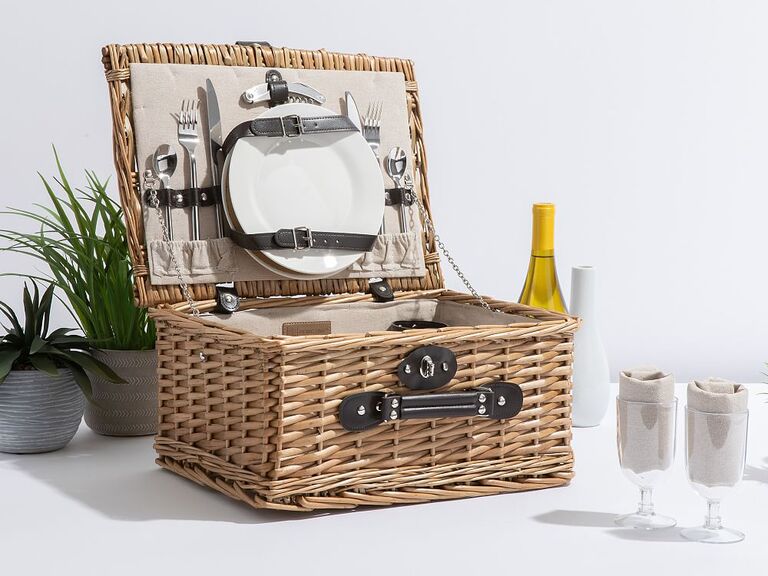 It wouldn't be a picnic without a picnic basket. This one comes with a complete set up that's perfect for two: two plates, two wine glasses, two napkins and one corkscrew.
Pottery Barn PB classic woven picnic basket basket, $90 for a set of 2, PotteryBarn.com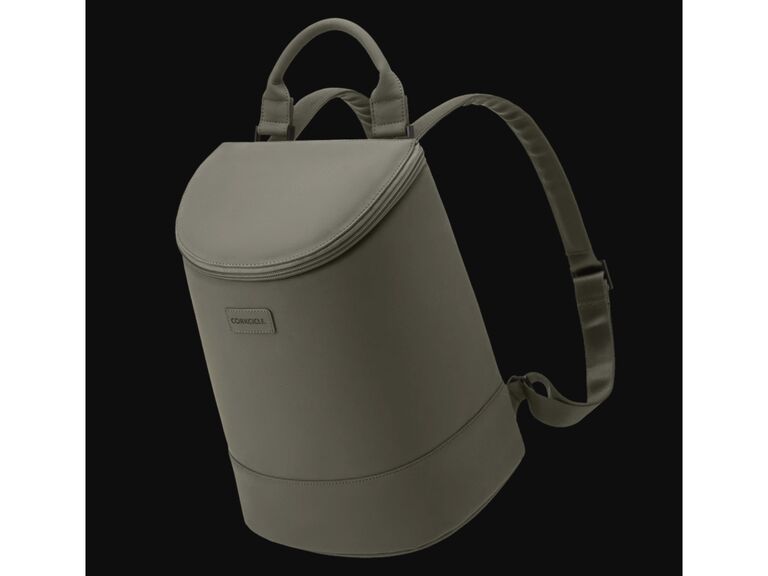 Lugging around a cooler full of drinks and ice is a pain (literally). Enter this stylish and functional backpack, which can hold up to 12 cans or two wine bottles.
Corkcicle Eola bucket bag, $130, Corkcicle.com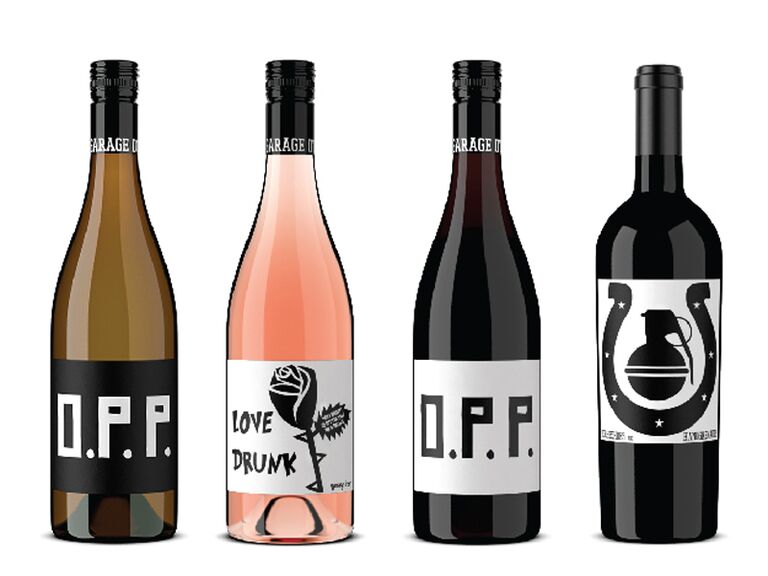 Wine and picnics are a perfect match. Gift your father a mixed case of wine so he can experiment with different flavors and varietals. These unique wines were initially created for some of New York's best restaurants (the founder was a sommelier at a few), but they're available to purchase online now.
Maison Noir Wines mix case, $216, MaisonNoirWines.com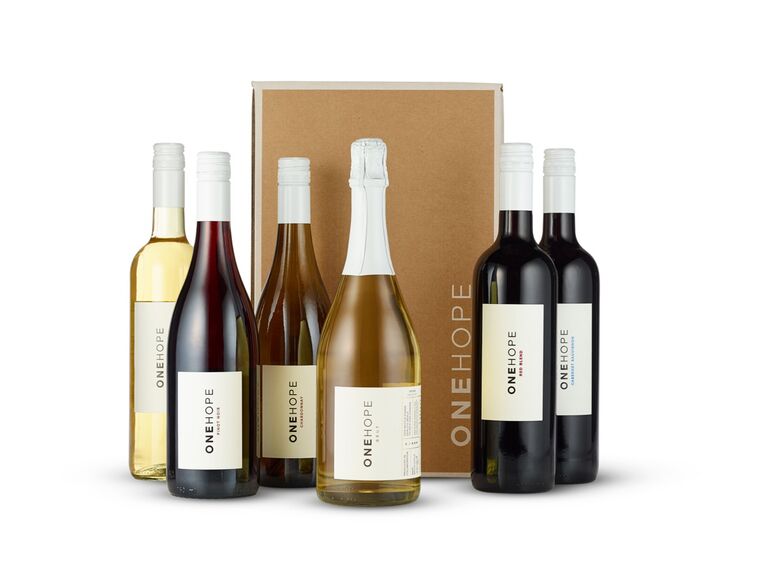 There's nothing like a gift that gives back. Send your dad the best sellers pack from OneHope, a company that donates a percentage of its sales to a variety of different organizations.
OneHope best sellers mixed pack, $150, OneHopeWine.com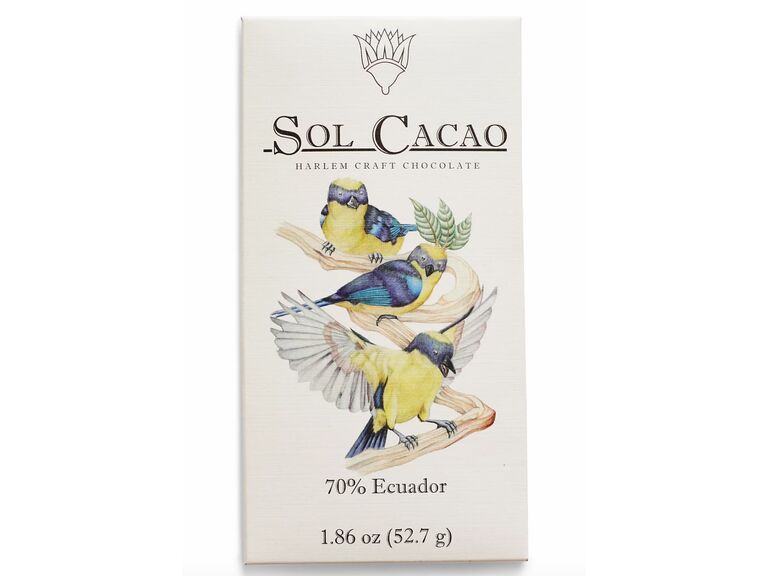 Who doesn't love chocolate? Add in a sweet surprise by giving him one (or a few) of these chocolate bars, which are made by a "bean to bar" artisan chocolate manufacturer.
Sol Cacao Ecuador 70% dark chocolate, $6, SolCacao.com
Master Mixology Together
Virtually learning a new skill together is a creative and thoughtful long-distance father's day gift. If your dad loves an old-fashioned or a margarita, he'll definitely enjoy an online mixology class. Book a live tutorial with pros from around the world on Airbnb Experiences, and have his favorite beverage delivered through an alcohol delivery service like Drizly.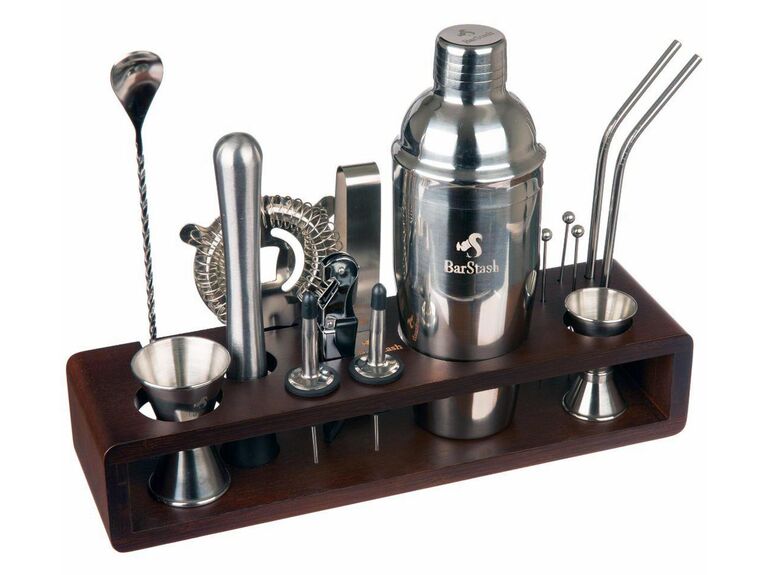 Make sure he's fully equipped for the class by sending him this 12-piece cocktail shaker set. It has everything he'll need to make a delicious cocktail (or two).
BarStash bartender kit, $80, Etsy.com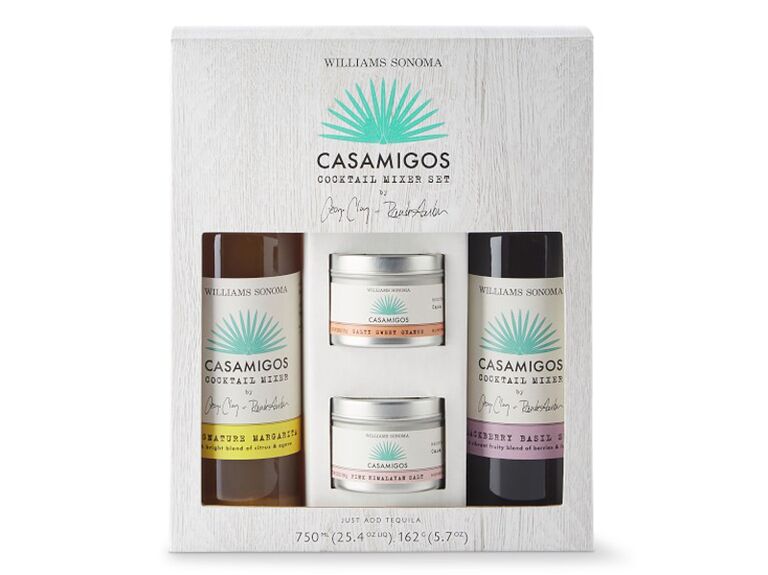 Is his go-to drink a margarita? Get him this adorable gift set, which includes two delicious mixers and two kinds of rimming salt.
Casamigos cocktail mix gift set, $40, Williams-Sonoma.com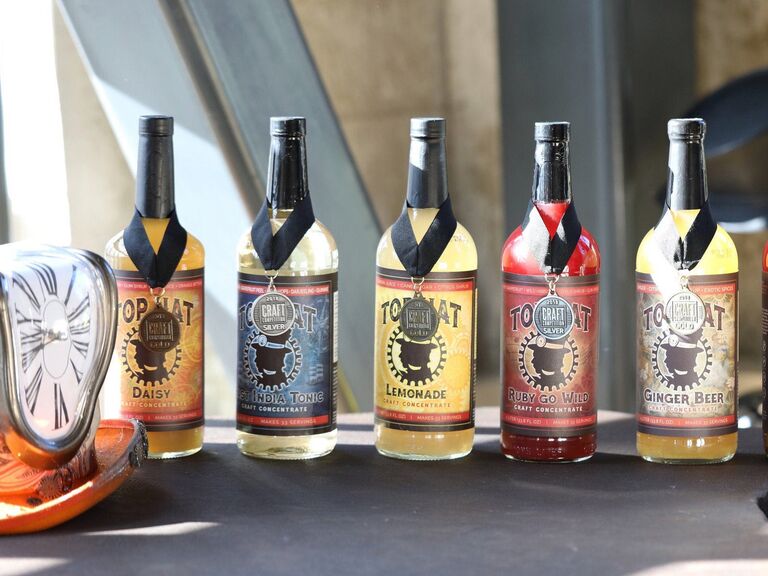 Your dad is an adventurous soul, which is why this cocktail mixer set is the perfect last-minute, long-distance father's day gift for him. It comes with ginger beer, tonic, lemonade, paloma mix and margarita mix so he can make any cocktail he desires.
Culture Cocktails Top Hat cocktail mixer set, $59, Etsy.com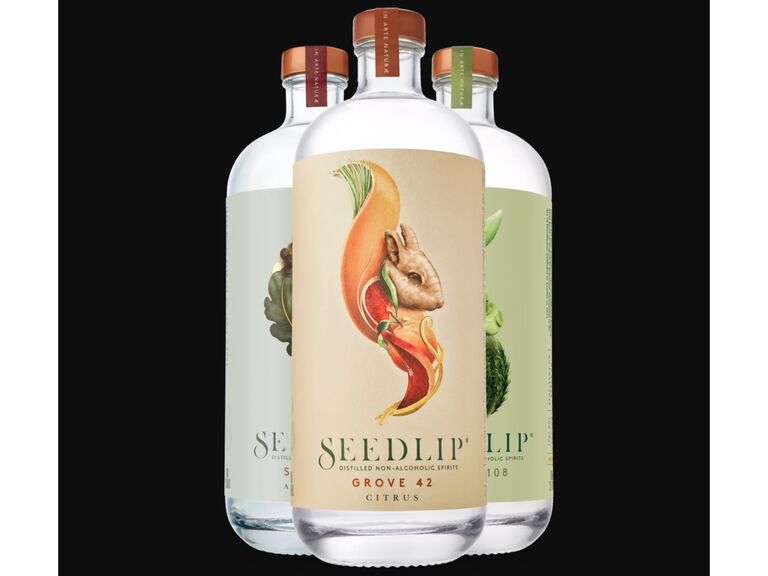 If he doesn't drink alcohol, you can still practice making delicious drinks. Seedlip is a distilled non-alcoholic spirit that he can add to his favorite mixers for a yummy (virgin) cocktail.
Seedlip special offer trio, $90, SeedlipDrinks.com
Schedule a Sweat Session
If your dad never misses a gym session or he likes to swing it out, schedule a virtual workout you can do together. Gift him a subscription to a fitness app and send him any workout essentials he might need (weights, bands or a mat). You'll leave the class feeling stronger and closer than ever before.
If your dad is constantly mixing up his workout routine, consider giving him a subscription to Aaptiv. It provides customized workouts based on what you like to do. Choose from running, yoga or strength training.
Hop on the Peloton bandwagon and purchase a subscription for dad. It will keep him entertained until he can return to his favorite gym or studio safely.
If he's missing the consistency of gym programming or a trainer, sign him up for Nike Training Club. It features expertly-designed workouts led by world-class Nike Master Trainers.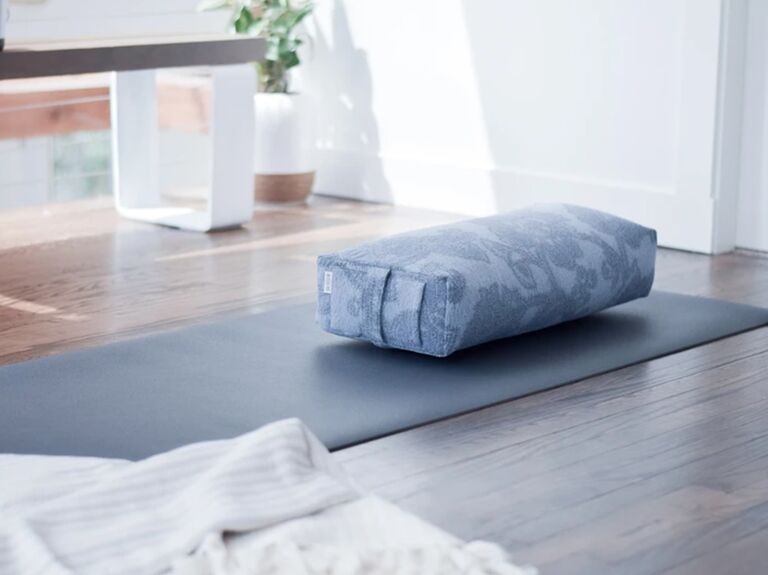 Maybe he already has hand weights. But a mat? That's something he might not think to get for himself. This one is made with eco-friendly materials, so you can feel good about your purchase.
BYoga The B MAT Everyday in Deep Blue, $84, BYogaNow.com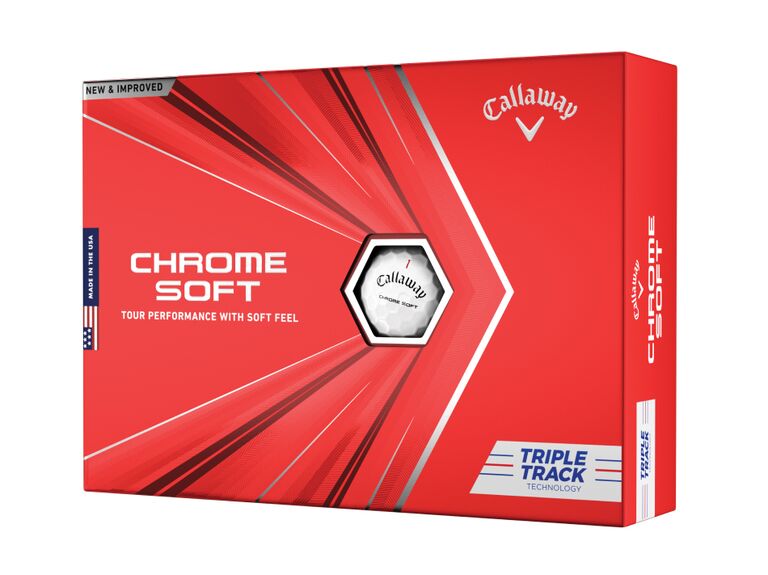 Is your father a golf fan? Upgrade his game with these luxe golf balls from Callaway. Call each other from an open golf area (or put around in your backyards) and enjoy the time together.
Callaway chrome soft triple track golf balls, from $47, Callaway.com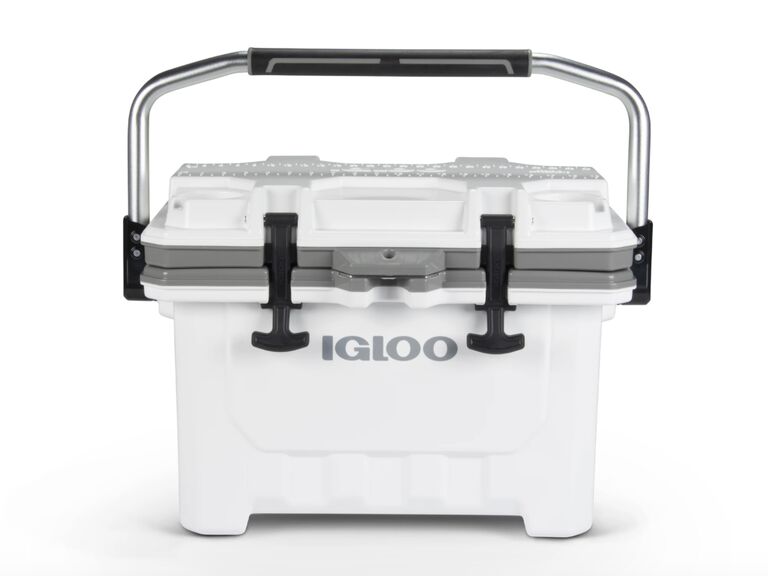 If you're both able to go fishing, gift him this luxe cooler for the occasion. It's built specifically for outdoor performance with UV inhibitors and marine-grade rubberized latches, so his drinks will stay cool all day long. Plus, it has a holder for his cans.
Igloo IMX 24 qt cooler, $100, Igloo.com
Host an Game Night (Winner Gets a Round of Drinks)
If your dad loves hosting game nights, plan a fun activity for him. Pick up matching puzzles (one for you and one for him), send him a personalized set of playing cards or send him your favorite board game and play together. Or, take it one step further and get him a personalized board game.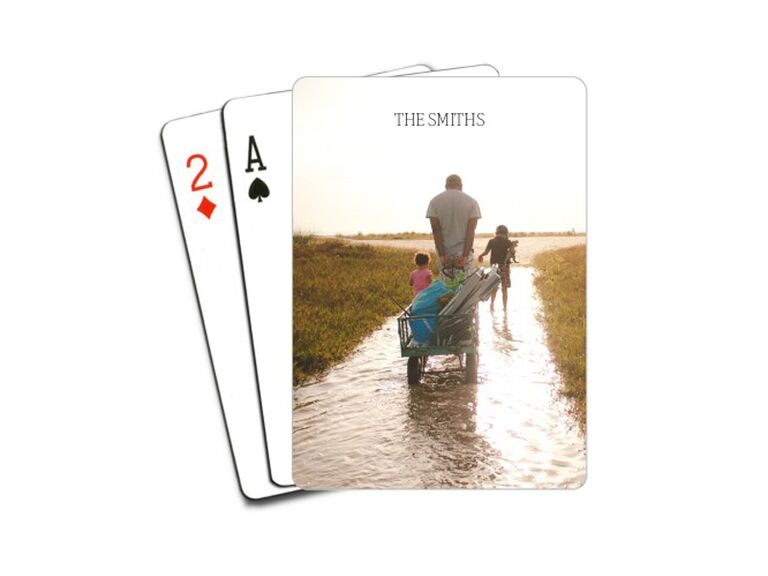 Transform a simple deck of cards into a sentimental gift with these photo gallery playing cards. You can add up to nine different photos, which your dad can enjoy looking at while you play a game together over video.
Shutterfly photo gallery playing cards, $20, Shutterfly.com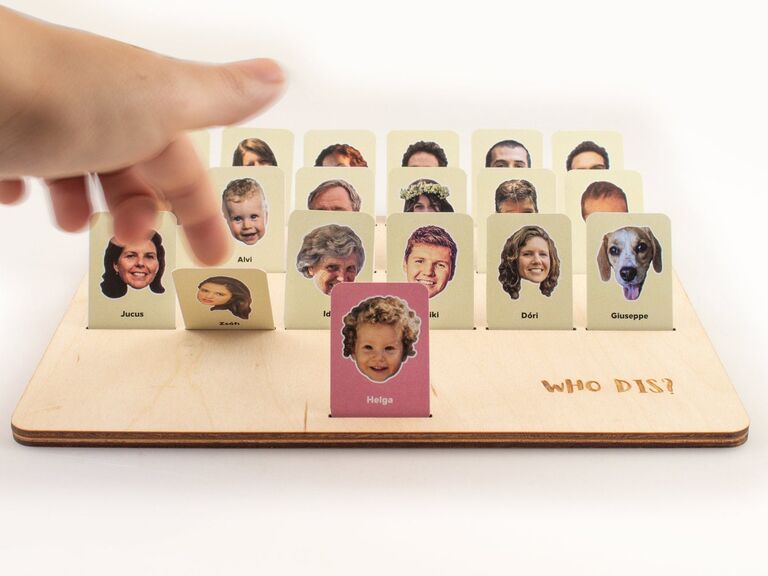 Give your dad a fully-customized board game (and play it together) this year. This one is a funny take on the classic "Guess Who?" game, but it's filled with characters of your choosing.
Who Dis? Game Who Dis? personalized guessing game, $99, Etsy.com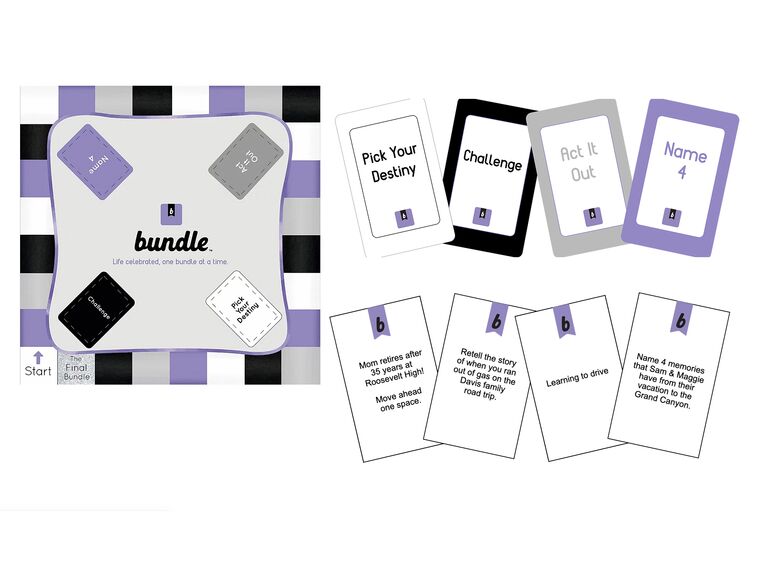 Create a game for your dad filled with all of your best memories and inside jokes. Bundle, a company that makes personalized virtual games, will take all the information you send and package it up into a fun and entertaining game you can play together on a video call.
Work on an Improvement Project Together
There's nothing like working together on a project (even if it's over a video call). Join him in a fun, new challenge—whether that's starting an indoor garden, baking banana bread or buffing your nails.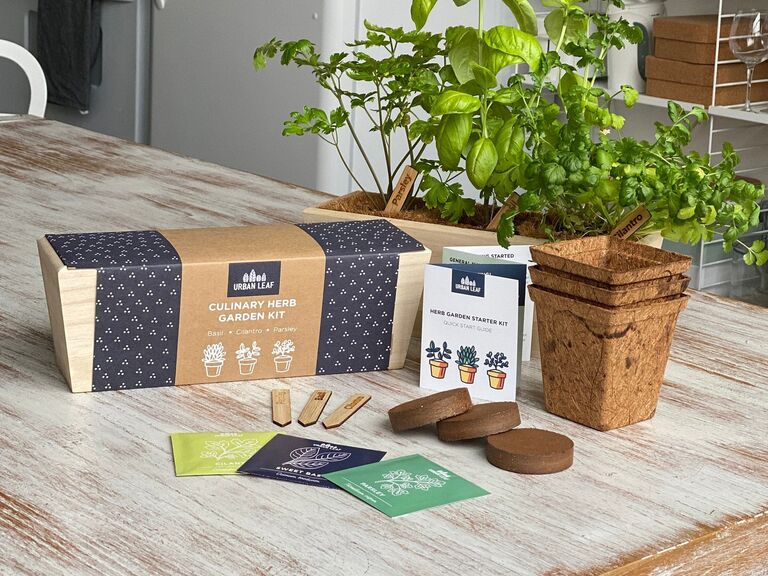 Take his (and your) cooking game to the next level with this indoor garden kit. It will grow everything from mini fruits and vegetables to Mediterranean herbs.
Urban Leaf herb and vegetable garden kits, from $29, Etsy.com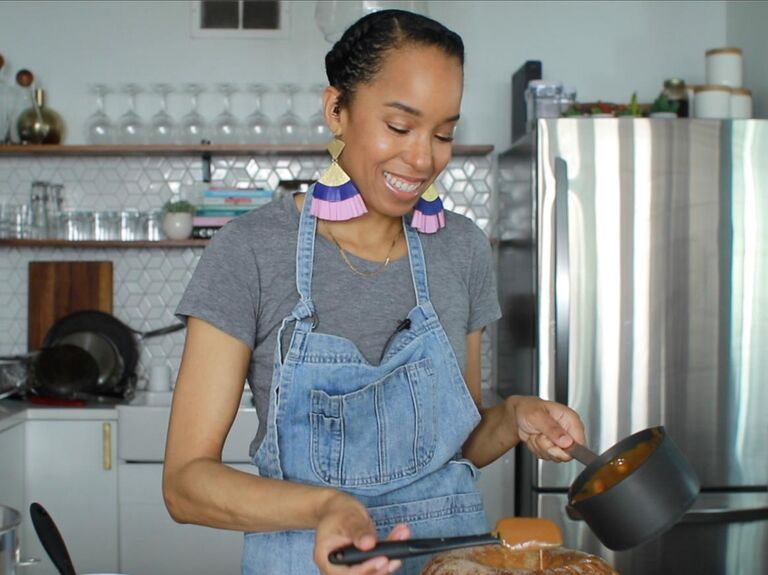 Upgrade his cooking skills by giving him a membership to Justice For All. With it, he can cook alongside a professional chef to enhance his at-home cooking experience. You can try to cook one recipe together, but the membership buys 26 recipes and videos, so he can keep going after the holiday.
Justice For All membership, $400, JusticeForAllRecipes.com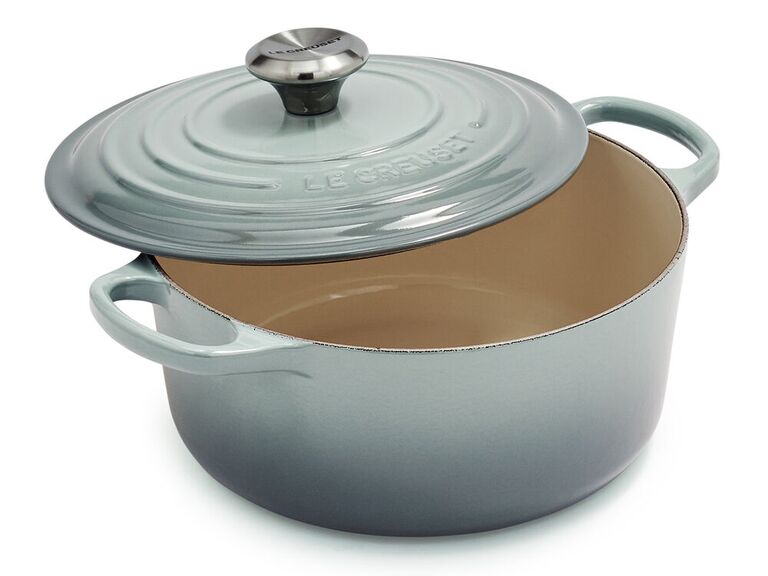 Has he hopped on the sourdough bandwagon yet? Set him up for total bread-making success with a round dutch oven. It will bake his loaf of sourdough perfectly, and he can use it for other cooking endeavors later on. If you've been practicing, you can show him the ropes over video.
Le Creuset signature round dutch oven in Oyster, $335, SurLaTable.com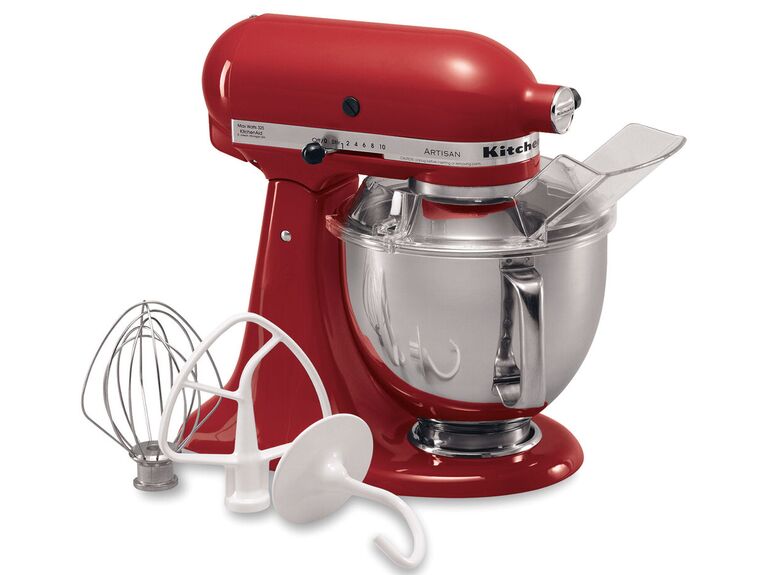 If he's gotten into the baking shows on Netflix, he's likely interested in trying out some of those recipes. Help him get started by gifting him a stand mixer. You can video chat him and bake together—plus, there will be a sweet treat to enjoy at the end!
KitchenAid artisan 5 qt stand mixer in Empire Red, $380, SurLaTable.com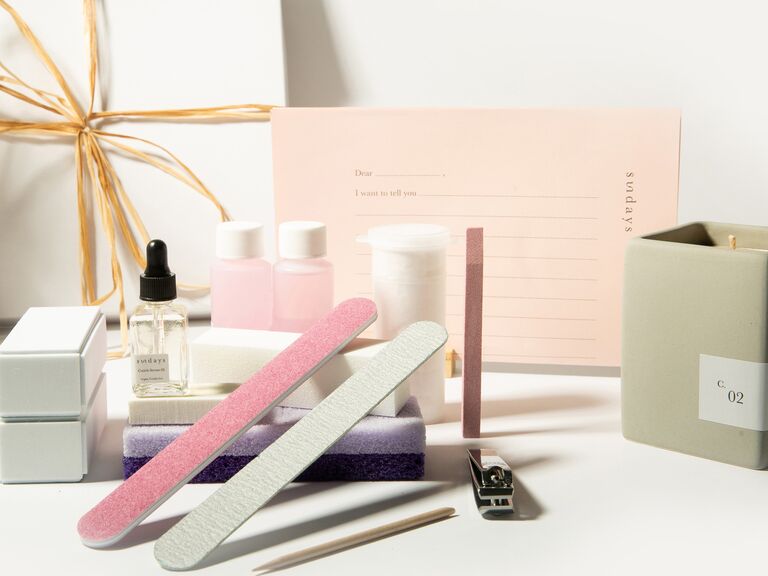 Your dad is a busy guy, which is why he deserves some TLC. Get him this buff kit (and get one for yourself too) to get clean, fresh nails together. It comes with a lovely-smelling candle that will make him feel extra relaxed. If you'd prefer some guidance, sundays is offering virtual classes so families can do a class with their dad.
Sundays buff kit + candle, $103, DearSundays.com
Share Memories Over a Cup of Coffee
Start his day off on a high note with a video call. Make it special by sending coffee-related gifts so he can be fully awake while you exchange funny stories or cherished memories.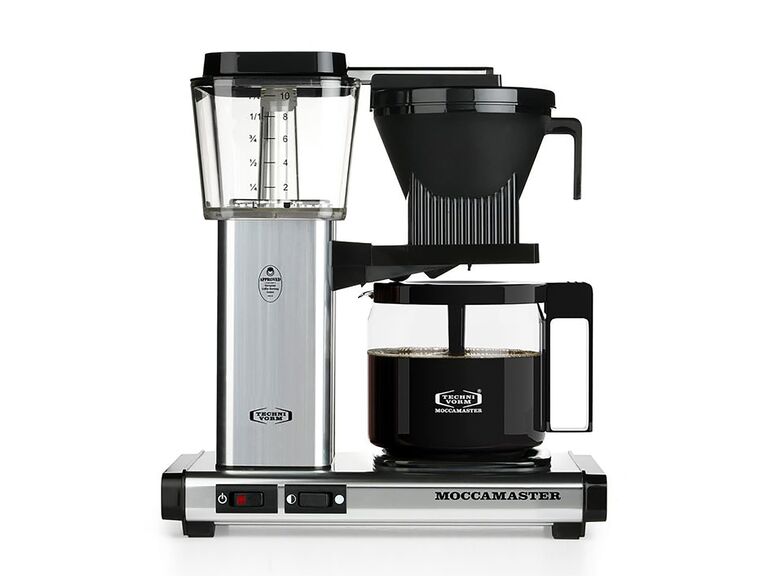 Does his coffeemaker need an upgrade? Get him this five-star appliance, which brings state-of-the-art brewing techniques to his kitchen countertop and produces a delicious pot of coffee.
Moccamaster KBG coffee brewer, $310, Nordstrom.com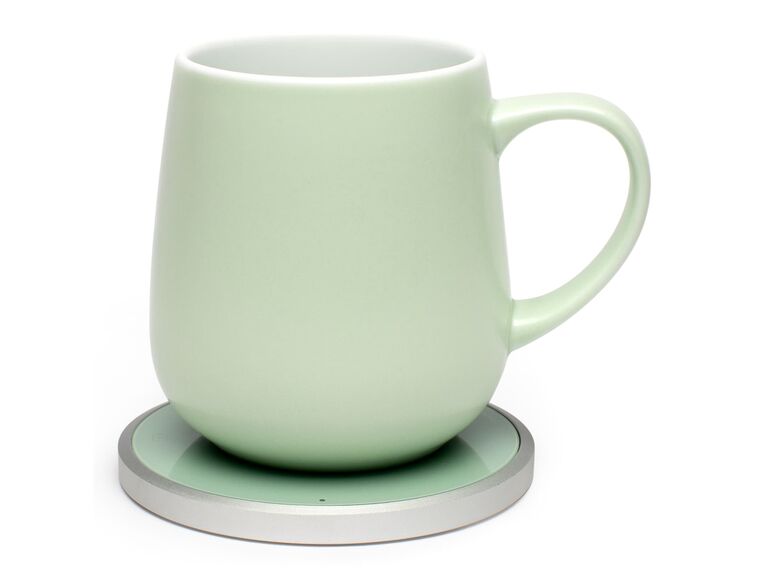 All that chatting might distract him from his cup of joe. Ensure it stays warm with this adorable mug and warmer set.
Ohom Kopi mug & warmer set, $69, Nordstrom.com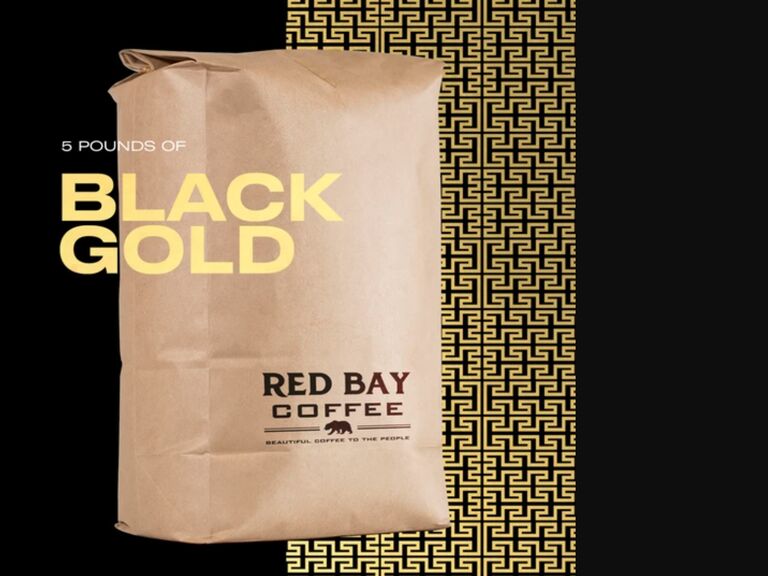 Surprise him with some brand new coffee. Choose from seven different coffee beans from Red Bay Coffee Roasters, which was founded by Keba Konte, a renowned artist and successful food entrepreneur with deep roots in the San Francisco Bay Area specialty coffee and hospitality industry.
Red Bay Coffee 5 lb whole bean coffee bag, $88, RedBayCoffee.com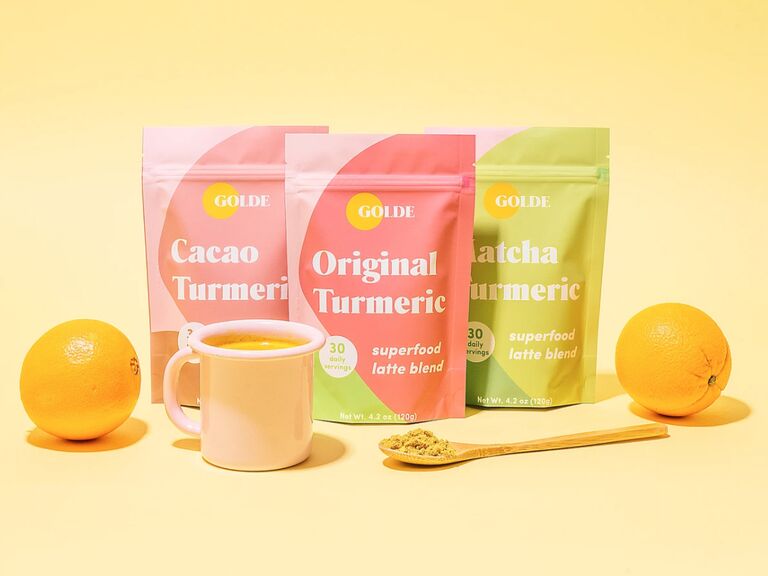 If he doesn't like coffee, you can still have your morning video chat. Give him this luxe assortment of superfood latte kits, which includes original turmeric, cacao turmeric and matcha turmeric.
Golde superfood latte kit, $77, Golde.com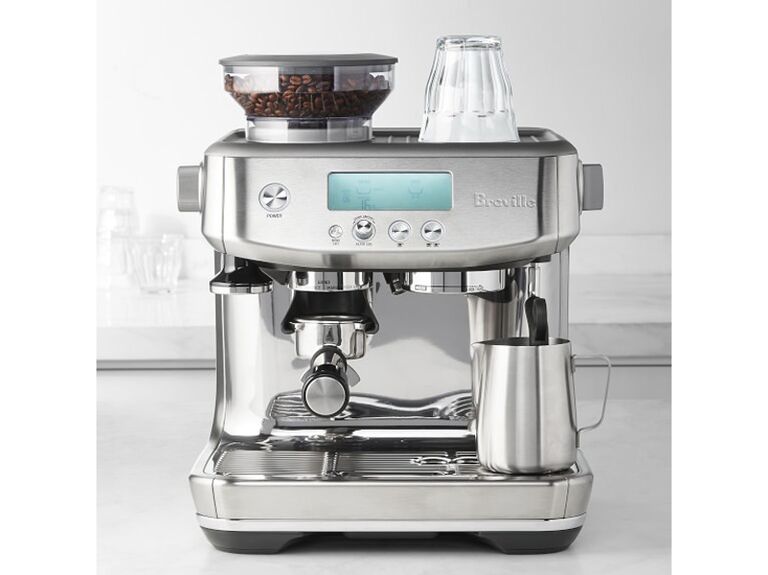 If he absolutely loves coffee, give him the upgrade he deserves. This espresso machine will give him barista-quality espresso drinks, so he'll never have to stand in line at the coffee shop again.
Breville barista pro espresso machine, $900, Williams-Sonoma.com