This Couple Eloped On The Golden Gate Bridge (And The Photos Are Stunning!)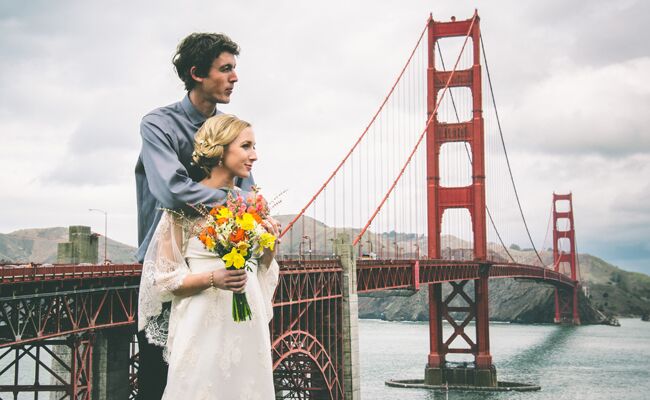 Arielle Vey
If the gorgeous Golden Gate Bridge ceremony backdrop doesn't wow you, then this couple's hip style and romantic love story will. Arielle Vey's photos below and here capture the meaningful details and intimate moments of the elopement, from the early morning outdoor ceremony to a cozy diner breakfast and photo shoot at the San Francisco's Conservatory of Flowers. We loved their photos so much we had to know more. Read about this couple's decision to elope and how it all went down, as told by the bride Mackenzie herself!
How did you and your husband meet?
"We grew up together in San Diego, met when we were 12 and were very close friends and star-crossed lovers in high school. We didn't see or speak to each other for about five years, which is no easy feat in our hometown. We had always considered each other the one who got away."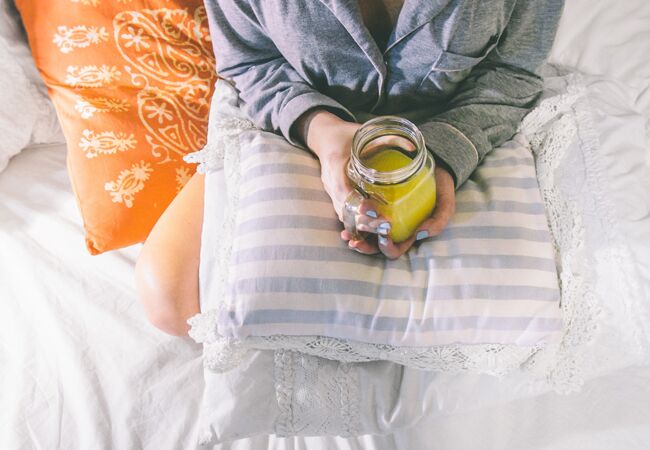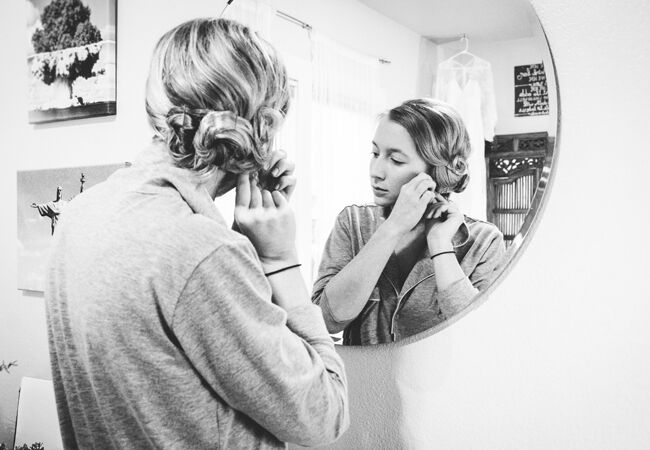 So how did you re-meet?!
"I wasn't much of a believer in fate but after five years of absolutely no contact, we just so happened to pass each other on the sidewalk one night. Three days later we met for coffee and exactly two years after that we were married. At the time I re-met Sheehan I was getting ready to move to Berkeley for school so if I hadn't seen him that night I would have moved away and in all likelihood we would have never seen each other again. The photograph below is a replica Sheehan made me for my birthday of the sidewalk imprint on the corner were we met again. I honestly believe finding each other again like that was a miracle in both of our lives."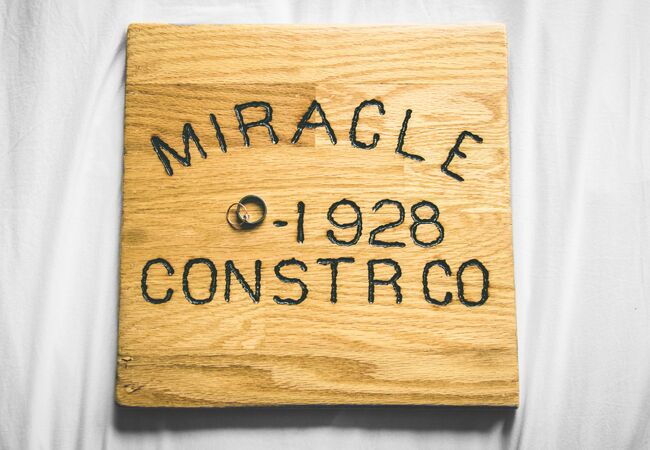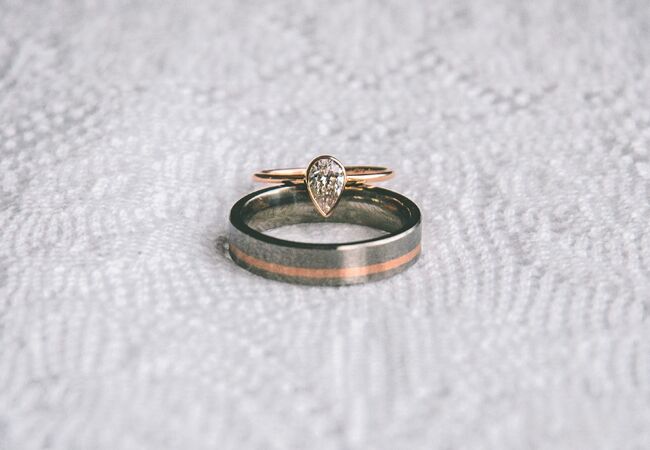 What a romantic beginning! Why did you decide to elope?
"We are moving overseas at the end of this summer and we wanted to be married before we left. We thought about going to the courthouse just to get it on paper and then planning "the real wedding" a few years later. We put a lot of thought into our options and decided we wanted to do it right the first time. I love surprising people and having fun secrets!"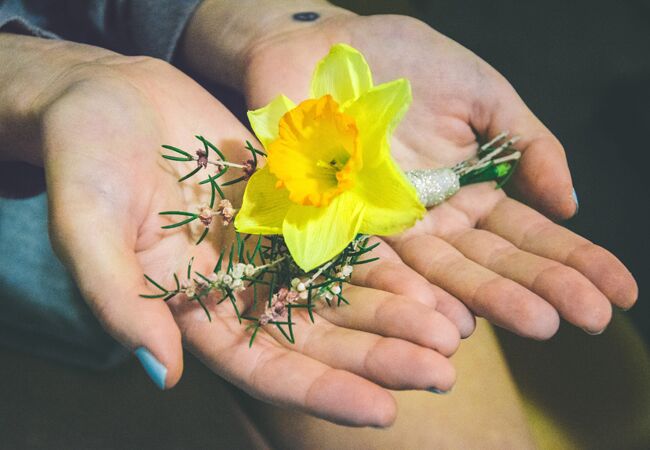 Tell me about your planning process. Did anyone else know you were going to elope?
"We were married three months after we first came up with the idea and the only person who knew for those three months was our dear friend Arielle Vey who we hired as our photographer. I ran ideas past her throughout the planning process but it was really just Sheehan and I planning from the ground up. It was especially hard to shop for dresses without my mom or sisters or girlfriends because Sheehan wasn't allowed to participate either. Doing that completely on my own ended up ensuring I was making decisions because it was what I truly wanted and not because I felt pressure or influence. I was confident and proud of each decision I made."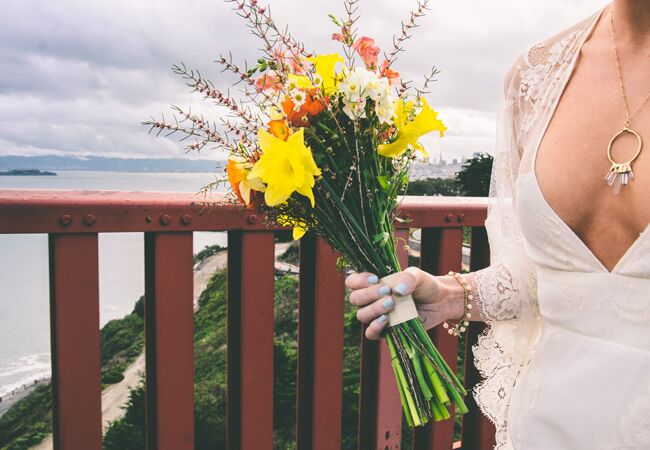 How did you choose the stunning ceremony location on the Golden Gate Bridge?
"We wanted to be married somewhere truly memorable. When we were first talking about eloping my Google search history looked like "eloping in a hot air balloon," "eloping in space," "eloping in a submarine." Once the Golden Gate Bridge came up we knew it would be perfect. It is such an iconic structure and I adore San Francisco. Our time here has been short but sweet and absolutely unforgettable. Now when we see shots of it in movies or we got out for sushi and order the "Golden Gate Roll" it brings us back to our beautiful little secret and makes us smile."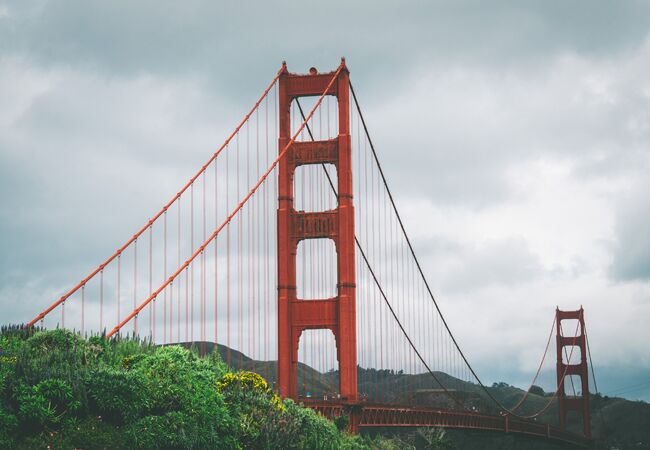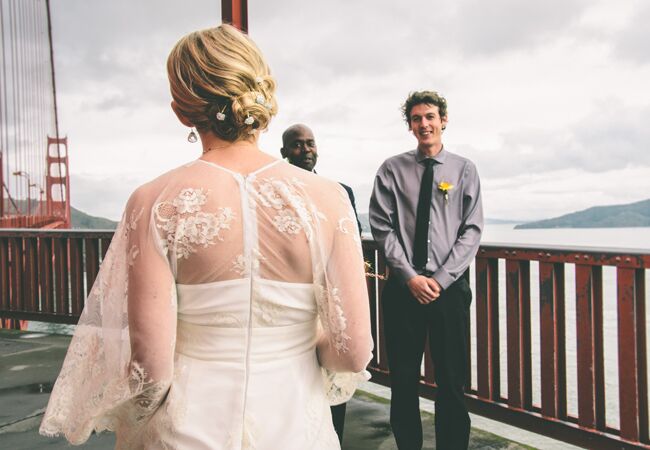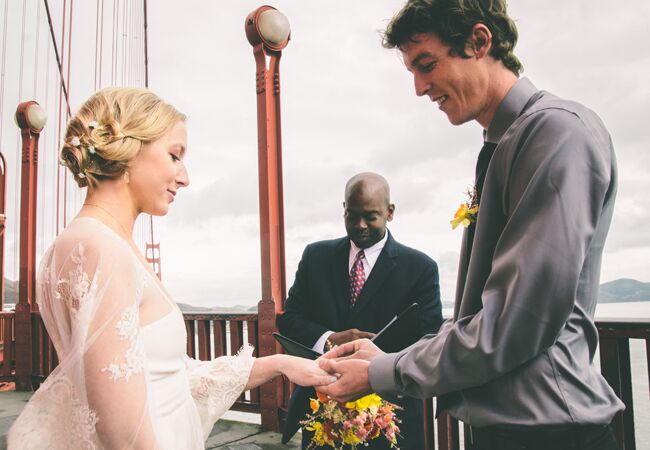 What was it like getting married on a functional bridge?
"We chose our exact spot because it is underneath the first tower so there is a tower between where we stood and the cars driving by. It was very early on a Friday morning so it was quiet, private and gorgeous. The rain broke for the first time all week just long enough for us to say our vows without holding umbrellas."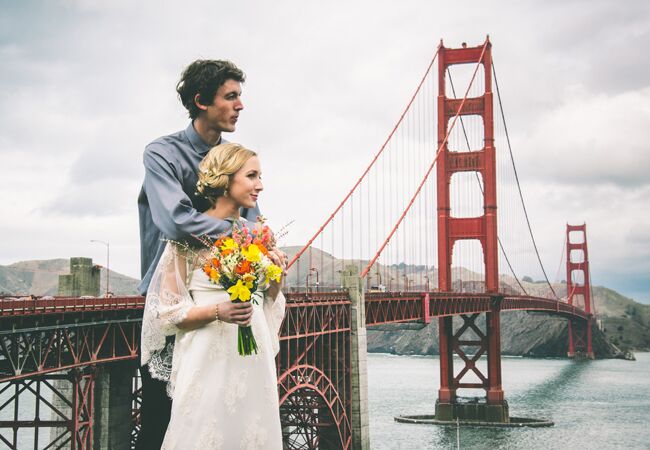 How did you personalize your ceremony?
"Our vows were pulled from the lyrics of "Stand by Me" by Ben E. King and "Then You Can Tell Me Goodbye" by Bettye Swann because they exemplify the philosophy we have about what it means to be married. Our version of mixing the sand or stomping the glass was leaving a love lock on the bridge. When my husband and I scouted our location for the ceremony, we found a love lock on a fence nearby. I loved the idea and looked for one that was heart-shaped. We were really lucky because after the ceremony we were able to find a tiny hole in the bridge itself right where the ceremony took place. We threw the key into the water afterward."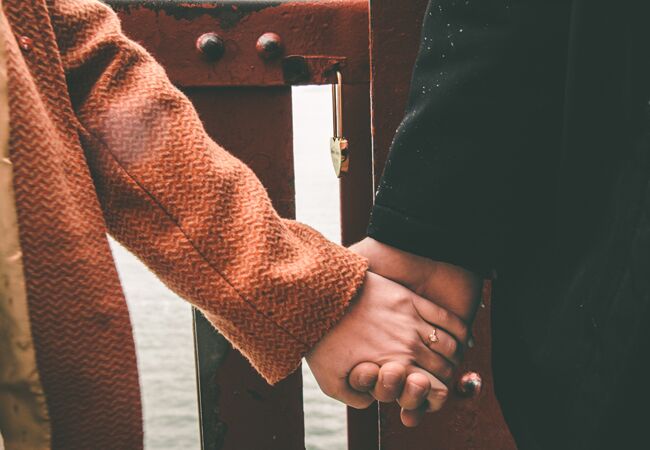 How did you celebrate after the ceremony?
"Immediately after the ceremony it began pouring rain– seriously, a torrential downpour. We were totally soaking wet and exhausted. We went to a great little cafe and rejuvenated ourselves with cappuccinos and a hot meal. I guess eating breakfast in a soaking wet wedding dress at 9 a.m. isn't commonplace because the waitresses realized we had just been married and brought us out a lovely Belgian waffle topped with fresh fruit and whipped cream. It was the perfect little wedding waffle."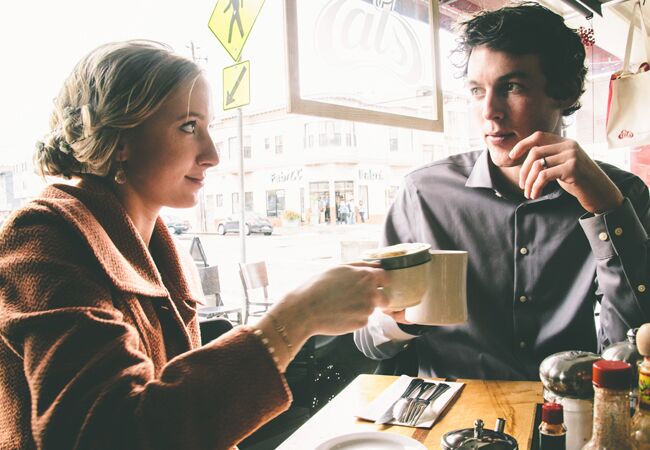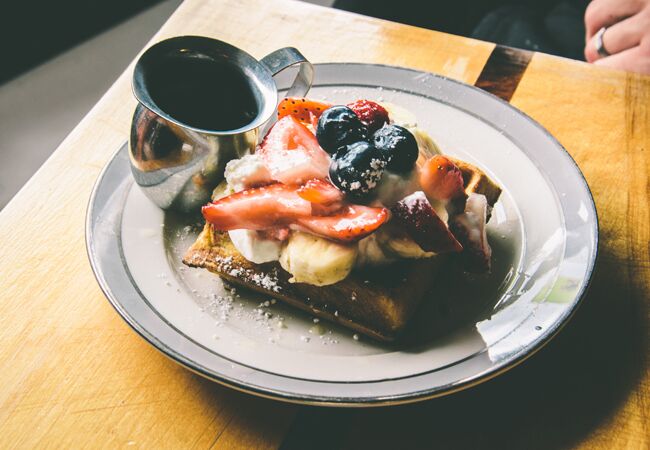 Where did you get those beautiful shots of the butterflies?
"We knew any outside locations were off-limits for the day. The Conservatory of Flowers was nearby and it ended up being the perfect place to take photos. The butterfly enclosure was amazing. By the time we finished shooting inside the weather cleared up a bit and we were able to get some great shots on the rest of the property. The whole day had this wonderful calm vibe."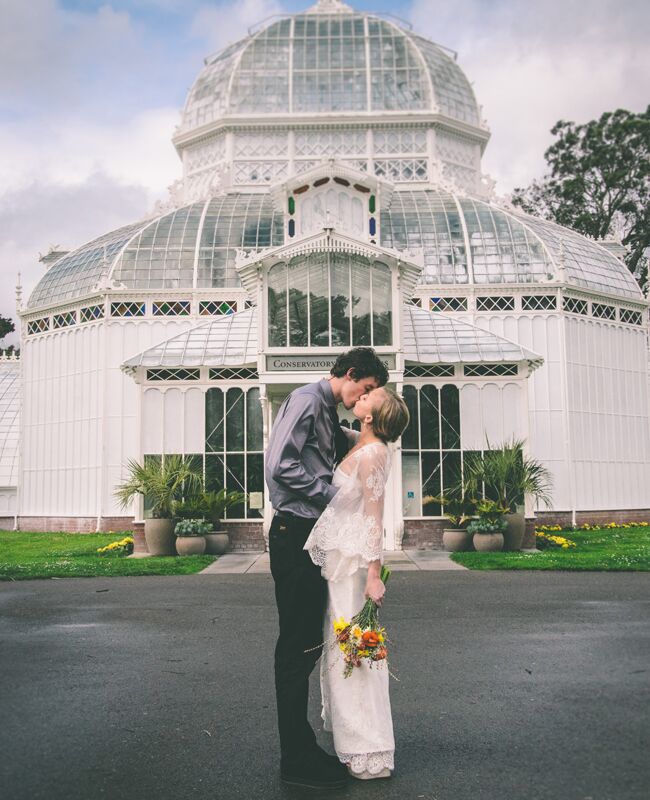 3


What was your style inspiration for the day?
"I was drawn to a bohemian 70s vibe, especially when it came to finding a dress. There was definitely a subtle homage to my parents who were married in their early 20s in the 70s. I always thought my mom was the most beautiful bride. For my ring, I wanted something that I could put on and never take off and something that could withstand whatever adventures are to come. It was custom-made by a jeweler that I have admired for a long time. I love that it is sweet and dainty but elegant and unique and still classic."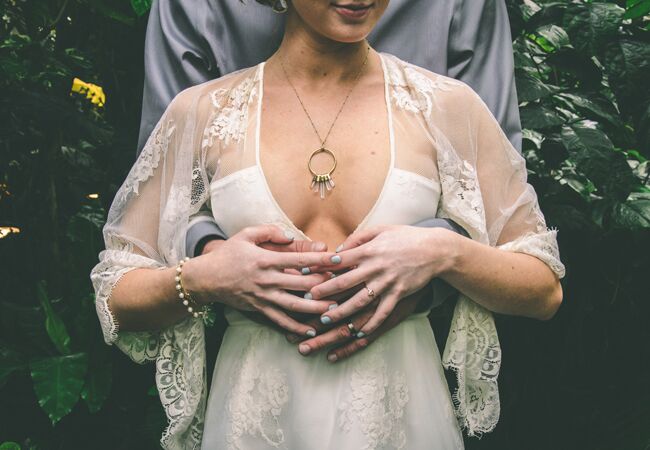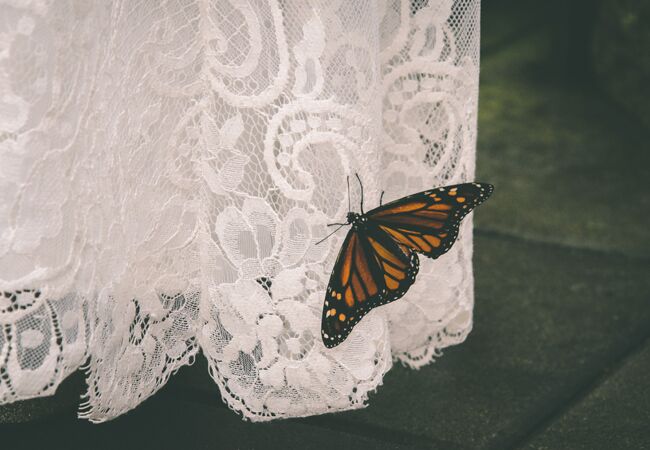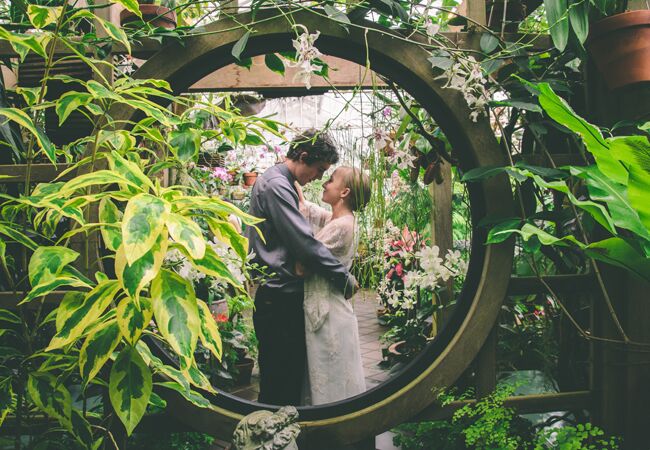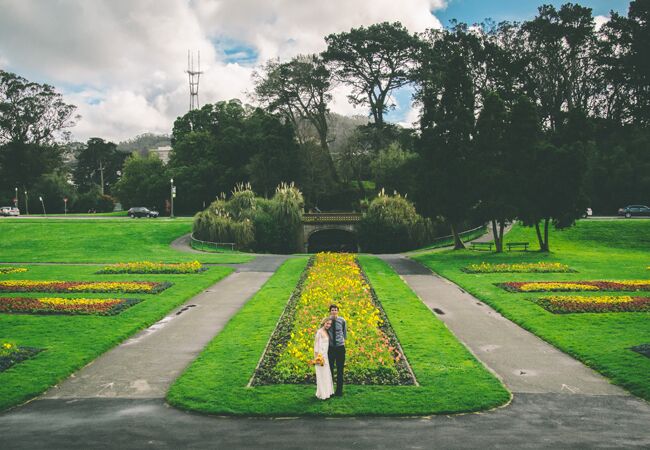 Did you have a honeymoon?
"Sheehan and I left for a weekend mini moon to San Luis Obispo. We stayed at the Madonna Inn which is this wonderfully over-the-top hotel with themed rooms. Eloping let us do whatever felt right without worrying about living up to anyone's expectations. Was the hotel tacky? Obscenely. Did we drink too much at the hotel bar and have jalapeno poppers for dinner? We certainly did. But we had FUN! We lived within our means while making the absolute best of it."
How did you share your secret with friends and family?
"I wanted our friends and family to know that they were a part of the experience so it was really important to me that the recipients feel the thought, love and attention to detail we put into each handcrafted announcement. Sheehan and I had so much fun making them together and I loved watching my sweet, patient husband try to thread dainty gold chain through tiny paper holes with his huge man hands. He helped every obsessive glittery step of the way and it only further reinforced that I had found a keeper. We didn't start sending them out until a week after so we got to soak it in by ourselves for a few days."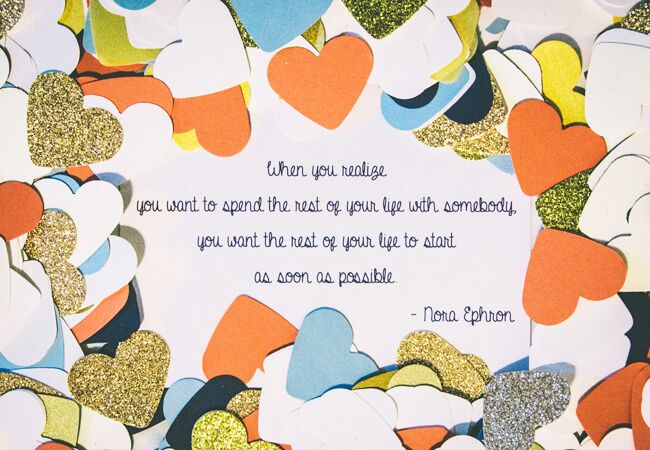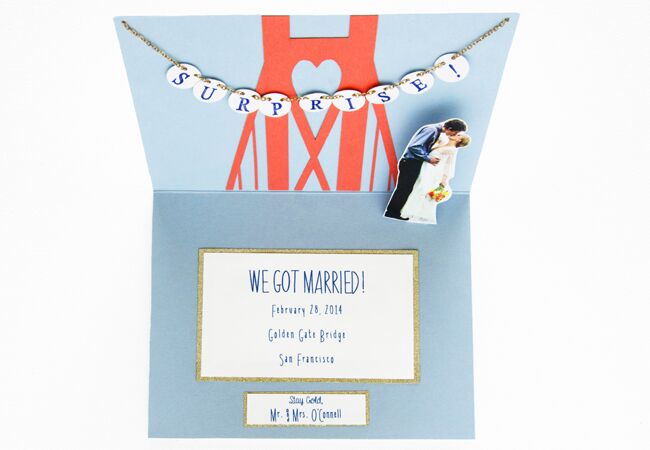 What were the reactions like?
"This wasn't an impulsive decision we made without regard for anyone else's feelings. We considered every option for every detail and we did our best to accommodate others while staying true to ourselves. Our friends and family have been unbelievably supportive.
Our parents each received a special version of the announcement. Sheehan stained wooden boxes that we filled with big heart-shaped confetti with the announcement laid on top. We wanted to give them something special to keep and something to make them feel like they weren't finding out the same way as everyone else. The night before we were going to mail them we spontaneously drove through the night to arrive in San Diego early the next morning so we could hand deliver the announcements to our parents. We went to my parents first, we held hands and explained to them step-by-step our reasoning for doing it this way. It wasn't long before we were popping a bottle of vintage Dom Perignon they had saved for their 50th wedding anniversary. That was when we knew they understood."
What advice would you give to couples thinking about eloping?
"Know yourself and be honest about what you really want. If it is important for you to have a bridal shower, a bachelorette party, a big wedding and an exotic honeymoon, don't ignore that! If you choose to elope make sure it is no less special than if you were to have a traditional wedding. Wear the dress you always wanted to wear, whether it's a white gown, a lavender tutu or not a dress at all. Just because you don't want guests doesn't mean you're not allowed to make it a wonderful celebration. And most importantly, take a ton of photos: It helps alleviate whatever guilt trips you might get from friends or family members who feel they missed something!"
From the album: A Gold Gate Bridge Wedding in San Francisco, CA
See More!
> Romantic butterfly wedding details we love
> 8 celebrity couples that decided to elope
> See how these real Northern California couples got married