7 Ways to Get Creative With String Lights
Lend a bit of romance to your space with this easy upgrade.
by Bridget Clegg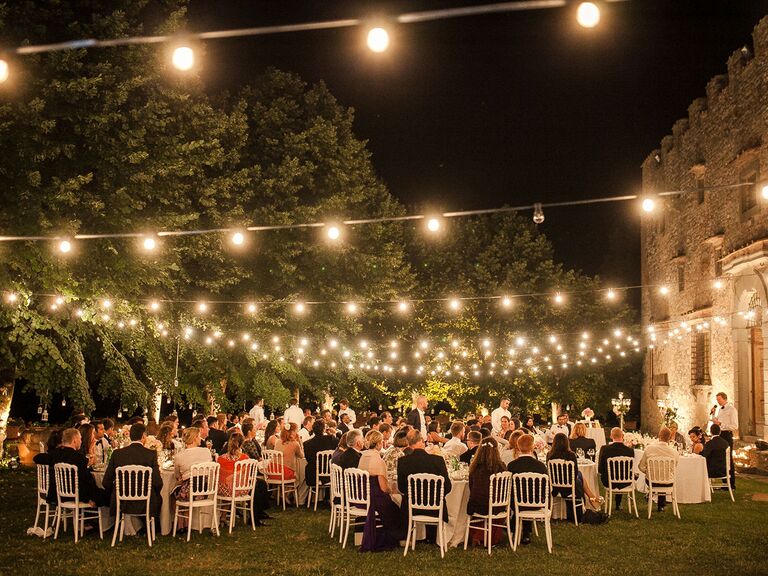 String lights are an ultra-romantic, yet affordable décor detail that can totally transform a space. Also called twinkle or bistro lights, they're a versatile way to add a bit of glow to virtually any type of venue, from an outdoor camp wedding to a glamorous ballroom celebration. Just make sure to scope out your space before you make up your mind on incorporating them into your décor—you'll need an ample amount of power outlets and most likely a few extension cords to get the job done.
Here are seven different ways to incorporate this playful lighting into your reception.
1. Wrapped Around Rafters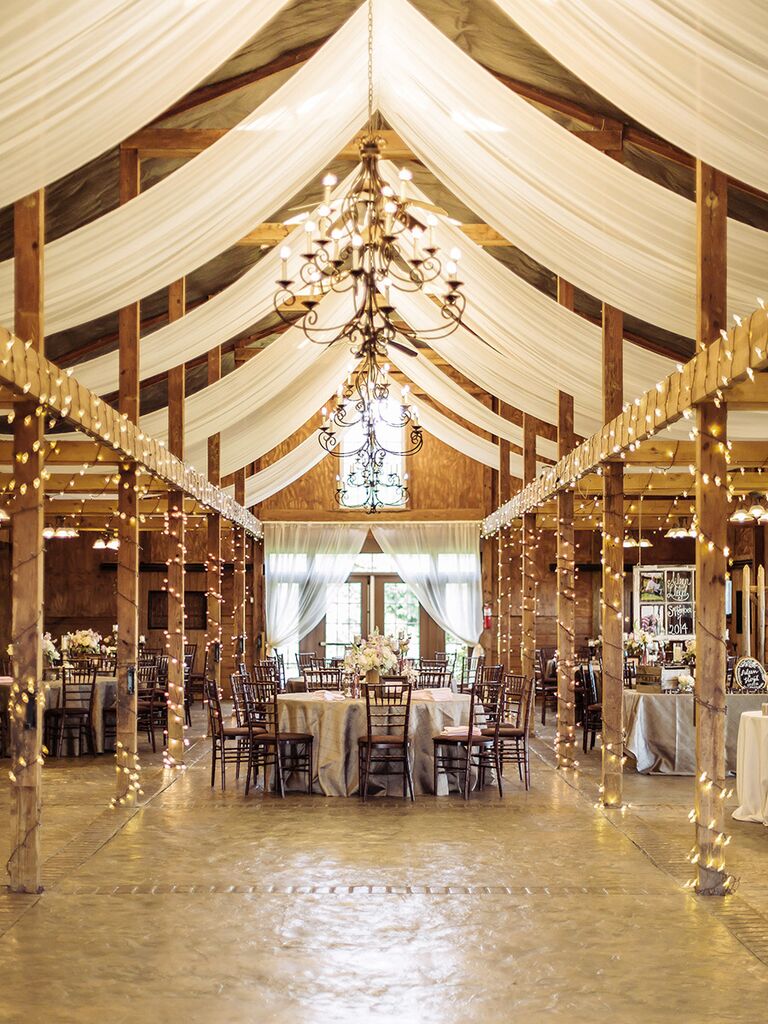 2. Strung Above Outdoor Reception Tables 
3. Used as a Backdrop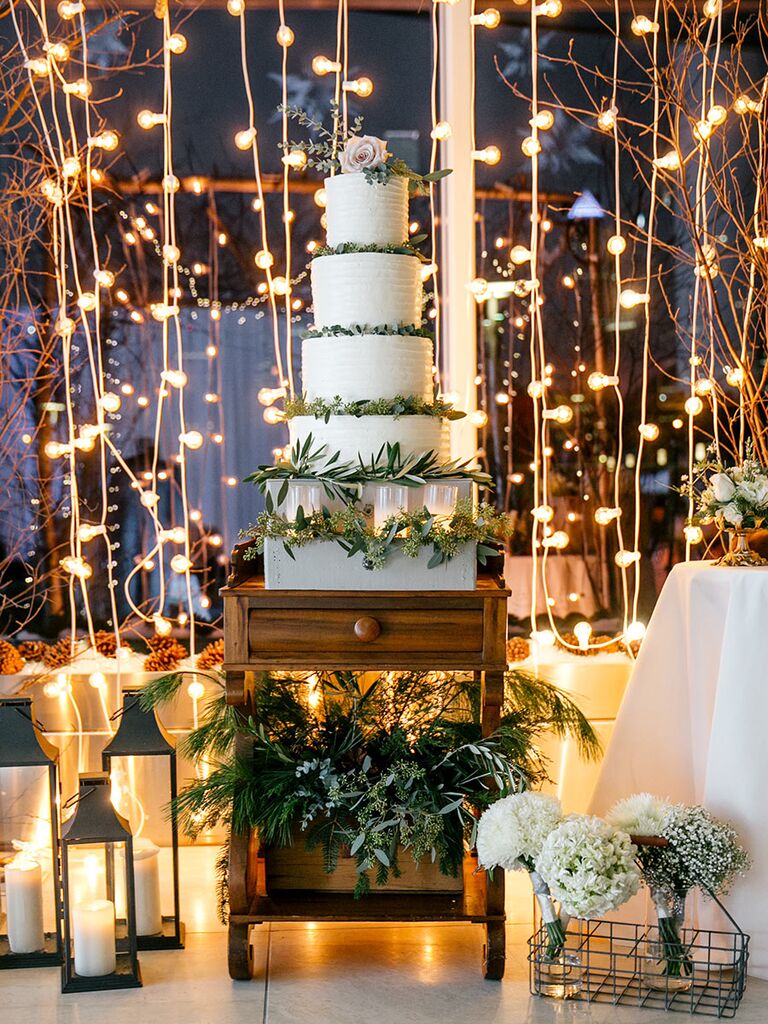 4. Create a Faux Tent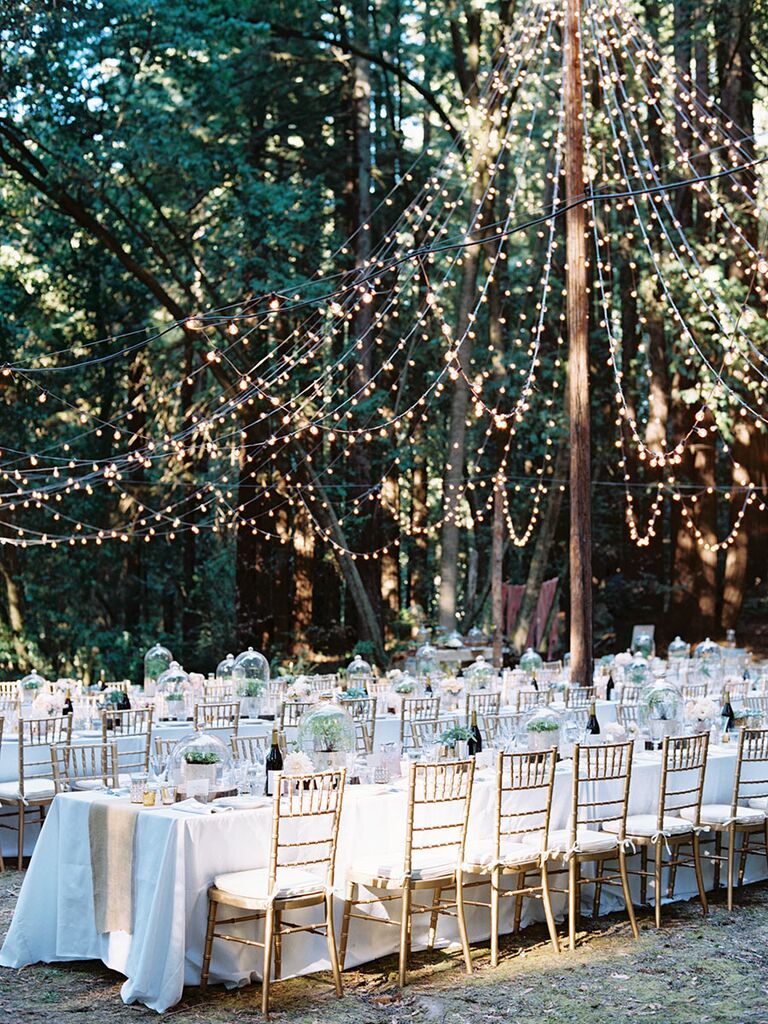 5. Wrapped Around Focal Points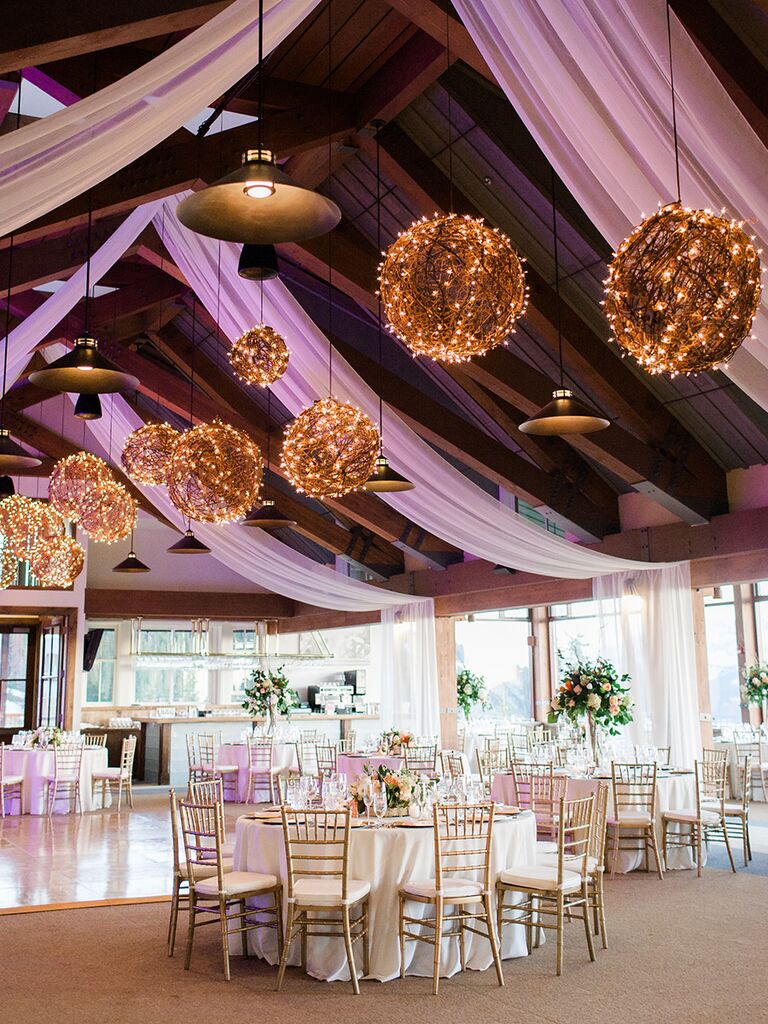 6. Mix With Other Lighting Options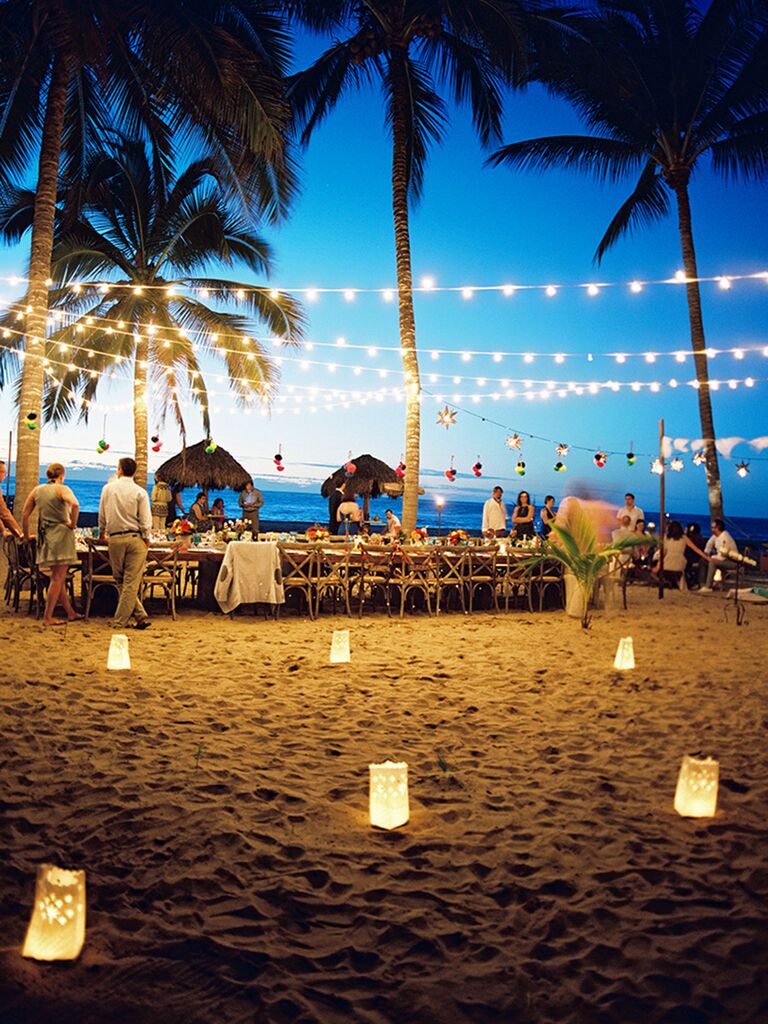 7. Over the Dance Floor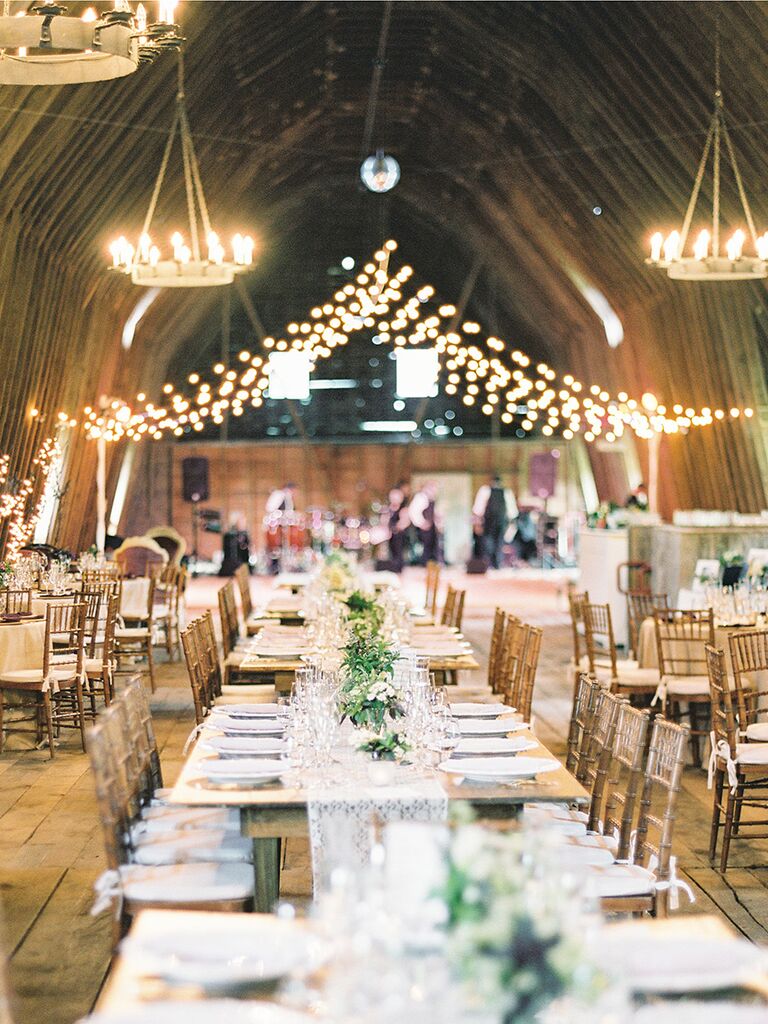 Learn more lighting 101 tricks here.