7 Wedding Day Hairstyles With Fresh Flowers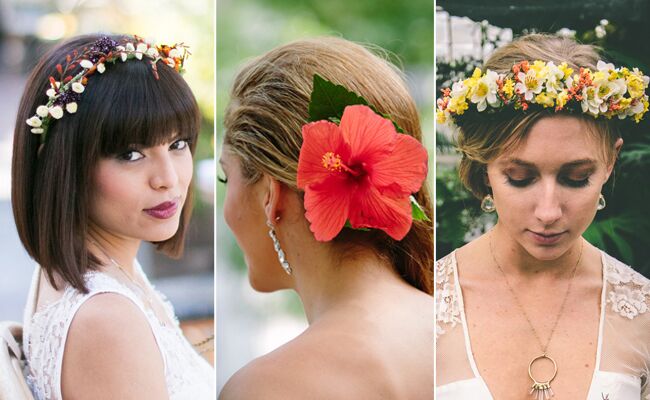 Mi Belle Photography; Holland Photo Arts; Arielle Vey

Fresh flowers aren't just for your bouquet and centerpieces. Consider adding them to your wedding day hairstyle. Get a whimsical look with a fresh flower crown or go classic with a few simple white flowers tucked into an updo. One tip for the taking: Do a little homework before you decide on what flowers to use. You may love ranunculus but they'll wilt in the matter of an hour. So choose a heartier flower — amaryllis, succulents and orchids are all durable options. Here, a few of our favorite brides who pulled it off!
Wrapped Around A Bun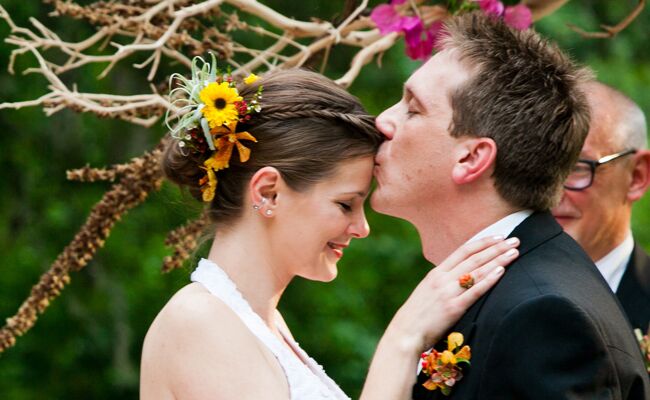 Start with a bun — high or low — then ask your stylist to pin flowers all the way around the base of the bun. Small filler flowers like bouvardia, stephanotis or waxflowers create a soft, romantic look, while medium-sized blooms in bright colors make the style whimsical.
In a Lush Flower Crown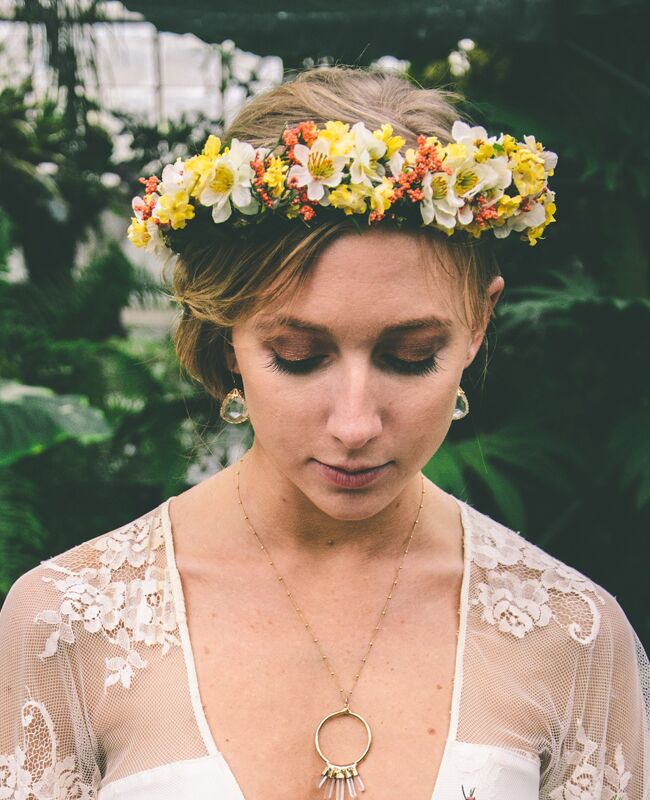 Floral crowns are completely customizable: You can choose big or small flowers in several colors, one hue or even just greenery. Try a lush wreath atop loose waves or a low, messy bun for a boho-chic vibe.
On The Side Of A Classic Updo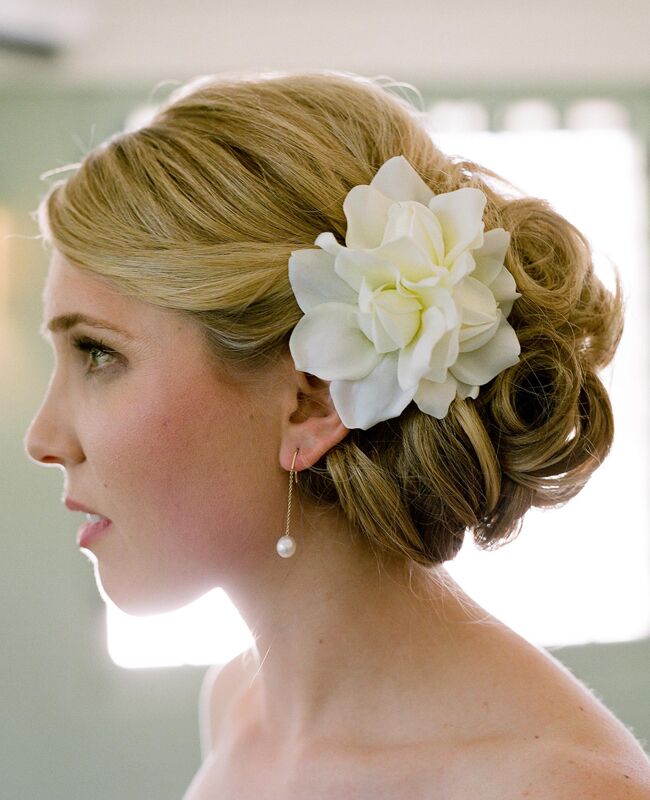 Accessorize any type of bridal updo with flowers pinned on the side. The beauty in this style is its versatility: just about any type of flower works, you can choose any color, and there's no limit on how many or how few flowers you can use.
A Rustic Headband of Flowers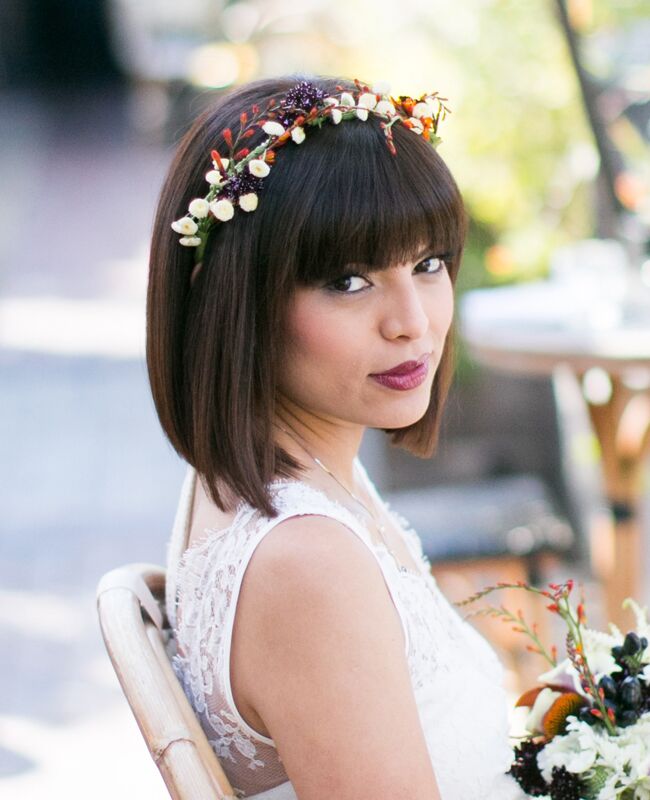 A headband made of small flowers — like lilac and baby's breath — gives you a bohemian look without the weight of a lavish flower crown. Plus, you can wear this floral accessory with your hair down.
Mixed In With A Low, Messy Hairstyle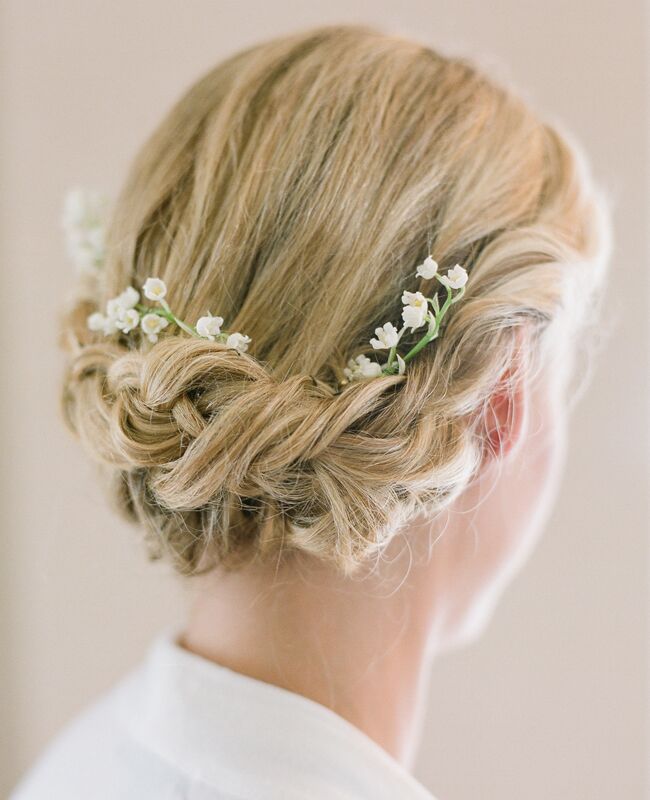 Lacing small flowers into a mess of curls at the nape of your neck gives you a romantic, fresh look. This style is for brides who love the look of flowers in their hair but aren't fond of the overgrown-garden look.
Opposite Loose, Sideswept Curls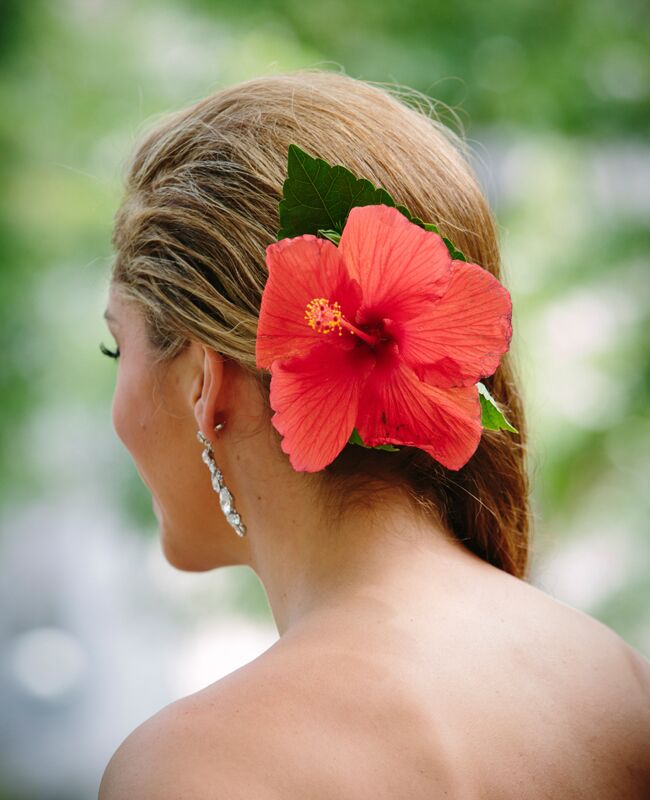 One oversized flower in a bright color — think a bold hibiscus, amaryllis or gladiolus — adds drama and a pop of color to a loose, down hairstyle.
Pinned Above Your Updo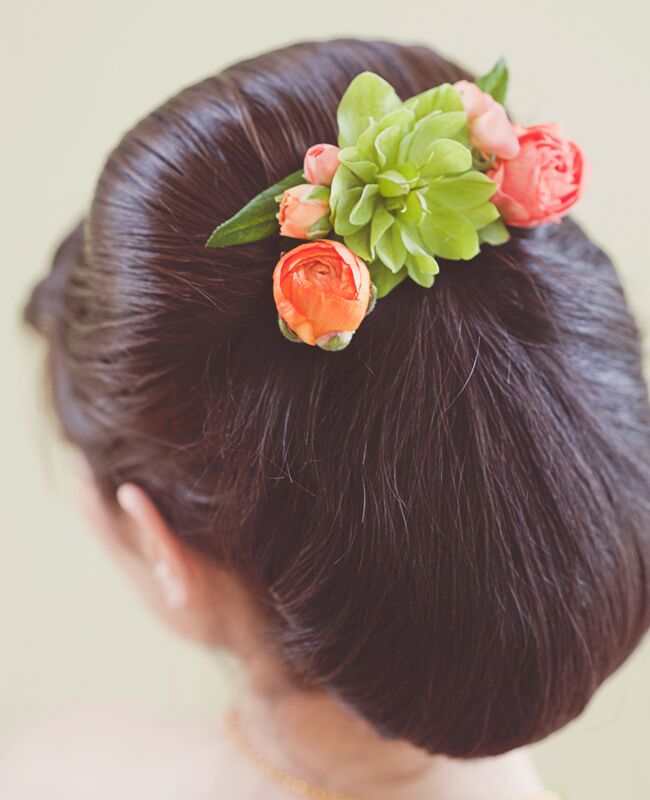 A few flowers positioned above your updo look as practical as they do pretty. This look works for brides who also want to wear a veil — just secure the veil right below the flowers.
Want more? Of course you do!
> Our Ultimate Guide to Wedding Flowers