A Spice Rub Wedding Favor You Can DIY
While we wouldn't suggest you make your own wedding cake (or any other high-profile wedding day detail), your wedding favors are another story. Giving away something your guests can enjoy that's both homemade and edible makes a lot of sense. Here, an easy spice rub DIY edible favor projects you can totally manage.
BBQ Spice Rub Favors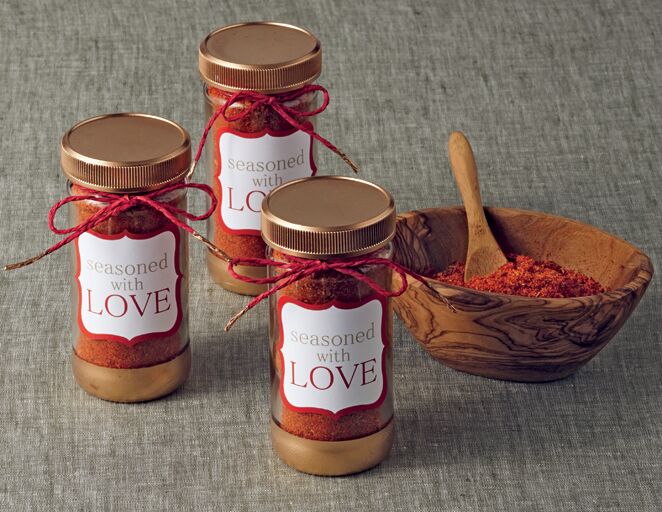 Painter's tape
Spice jars
Gold spray paint
Spice rub
Adhesive labels
Twine
1. Using painter's tape, measure off a quarter-inch strip and tape it around the bottom of each jar (we got ours at SpecialtyBottle.com).
2. Paint bottom of the jars and caps using gold spray paint.
3. Fill jars with homemade spice rub.
4. Download our "seasoned with love" template here and print adhesive labels.
5. Attach labels to the center of the jar.
6. Finish with a simple twine bow