8 Creative Thanksgiving Wedding Menu Ideas You Can Serve at Your Reception
Bring on the pie!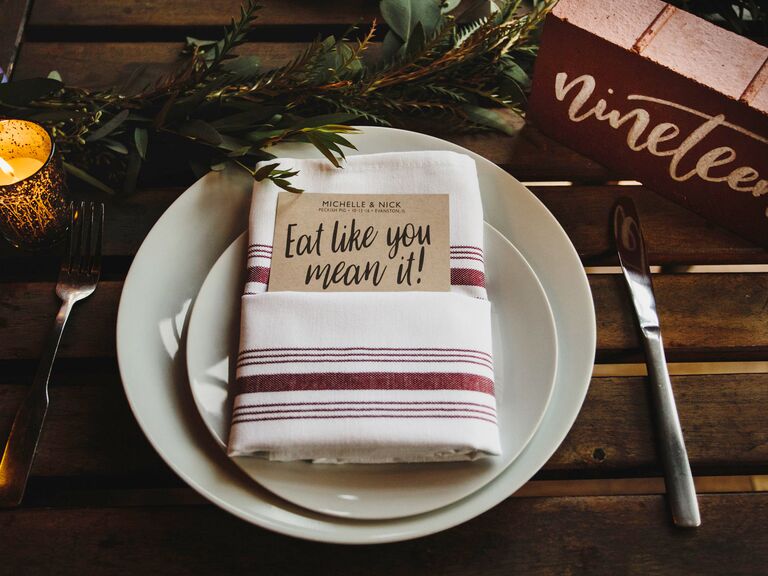 Angela Renee Photography
Calling all foodies: If you're planning a Thanksgiving-themed wedding, your reception menu is the perfect place to honor your favorite holiday. Wouldn't you agree that turkey, mashed potatoes, green beans and pie all deserve to be enjoyed more than once a year?
No matter the date of your nuptials, you can still bring the Thanksgiving table to your wedding reception. But instead of going the traditional route, we've rounded up the most creative seasonal food ideas that are inspired by the classics. (Read: hours spent watching a turkey bake in the oven not required.) From cocktail hour appetizers to late night dessert snacks, these holiday-inspired dishes will take your Thanksgiving wedding reception menu to the next level.
If You Love Green Bean Casserole…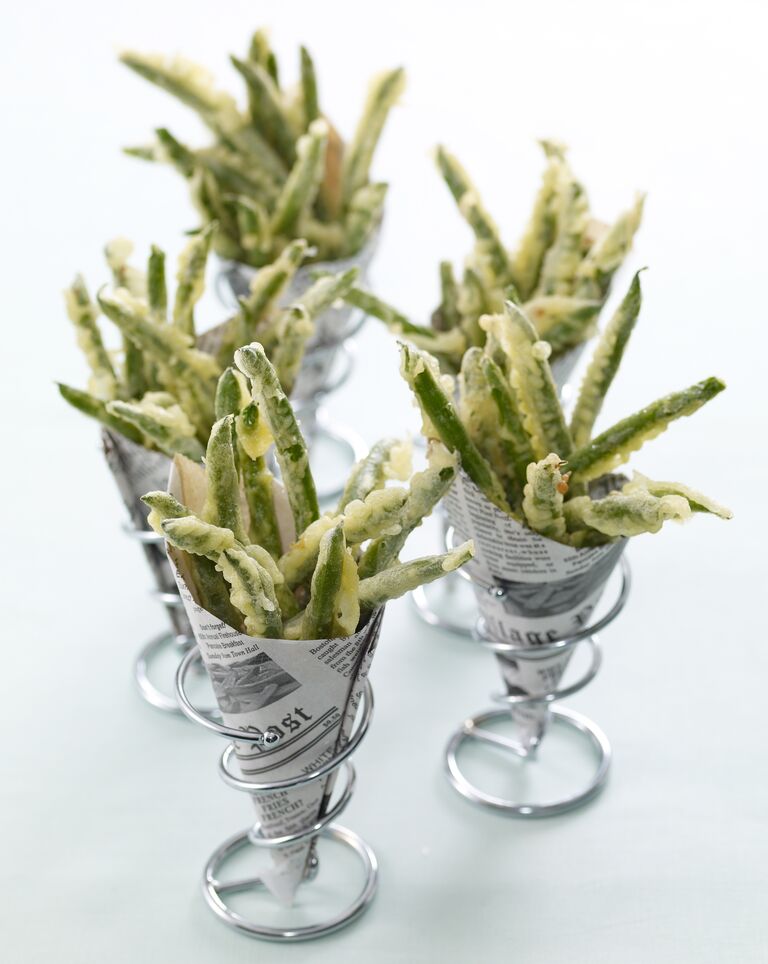 Serve crispy fried green beans during your cocktail hour. Or, take it a step further by also offering fried edamame or pickles for a totally unexpected (but delicious) serving of greens.
If You Love Sweet Potatoes…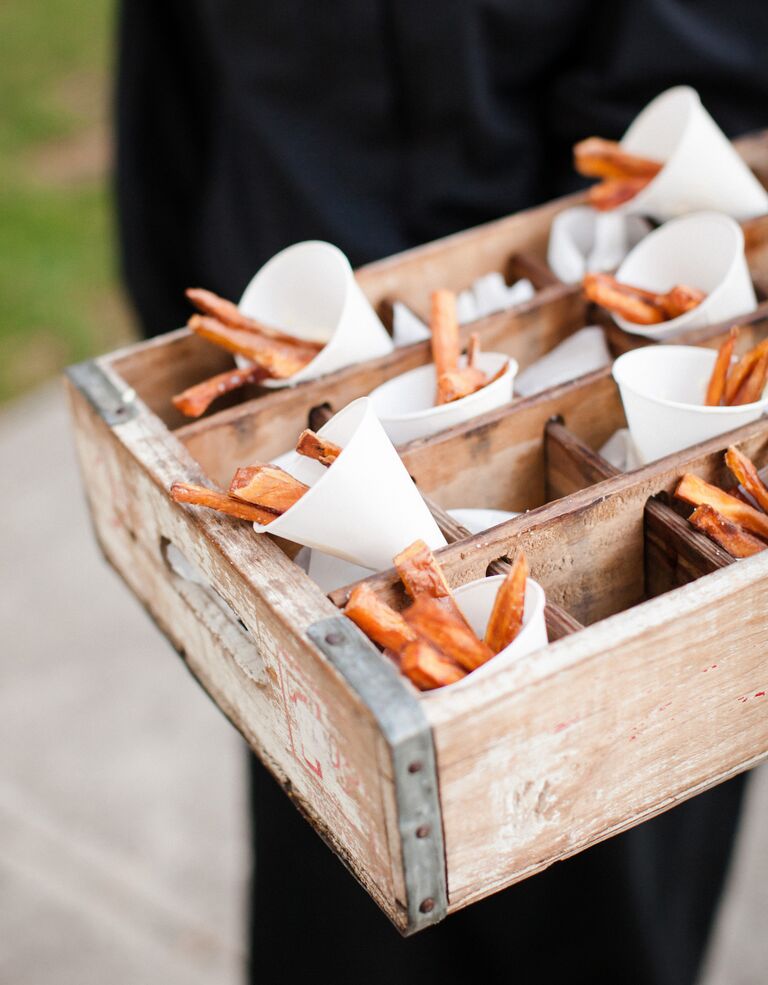 This one's for those who load their plate with a generous serving of sweet potatoes on Thanksgiving Day. Give your favorite side dish an update by serving sweet potato fries in paper cones at your Thanksgiving wedding. (An added bonus is drizzling these treats with truffle oil.) They're an easy grab-and-go appetizer, so your guests can mingle while enjoying a delicious pre-dinner snack.
If You Love Cranberry Sauce…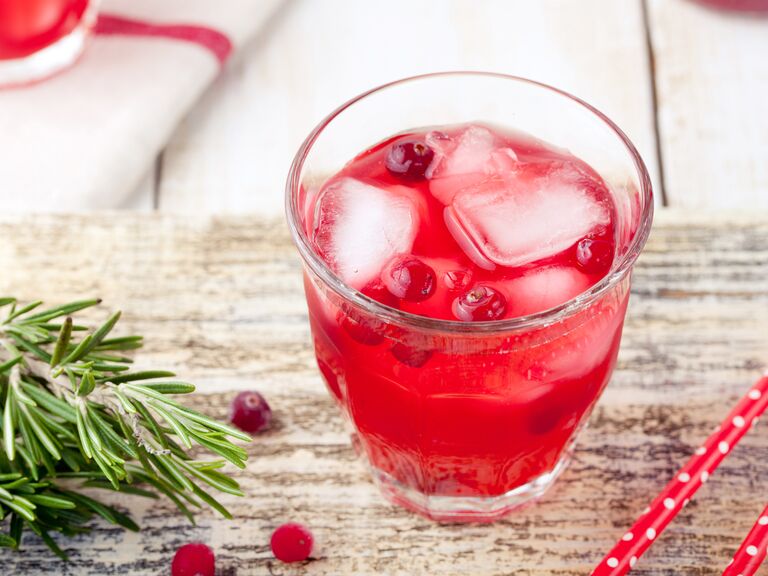 Consider creating a signature cocktail with cranberry juice or fresh cranberries as a garnish. Those who give their Thanksgiving plate a drizzle of the tangy condiment will enjoy sipping on a fizzy drink with a hint of cranberry. (Bonus points if you give it a creative name.)
If You Love Mashed Potatoes…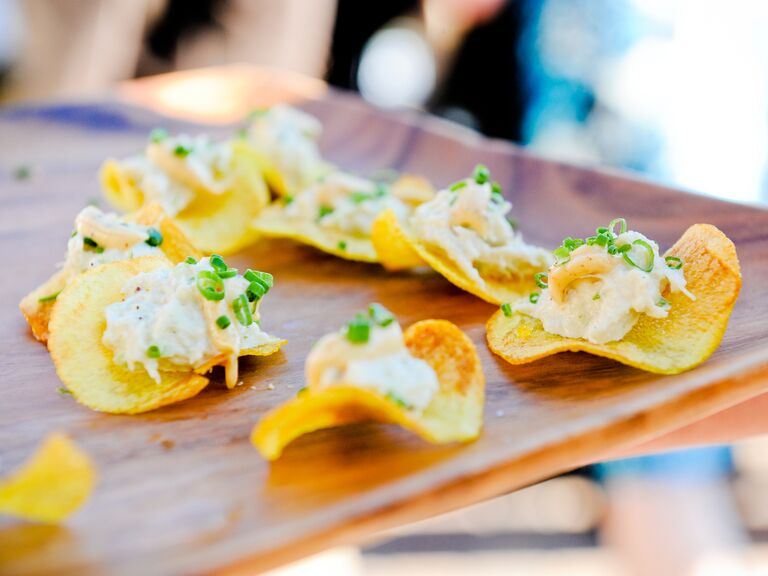 Offer your guests homemade potato chip bites topped with cheese and chives. Or if you've always wanted to have a mashed potato bar at your wedding, now's the perfect chance to indulge in your favorite carb with fun toppings like bacon, herbs, cheese and veggies.
If You Love Butternut Squash…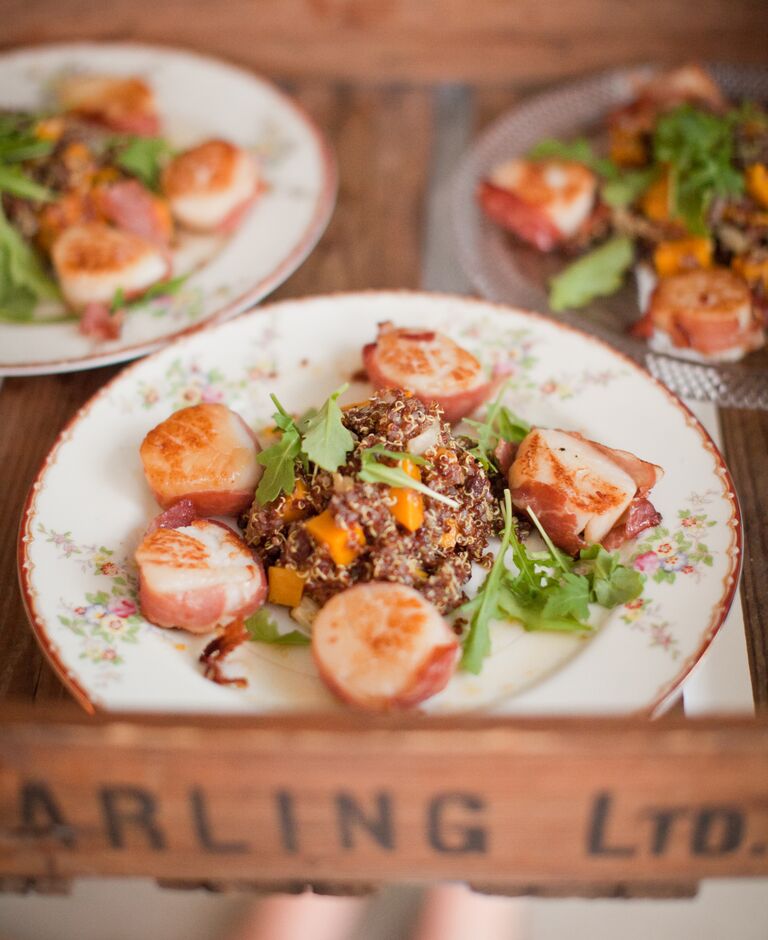 Enhance your Thanksgiving wedding menu by adding a savory butternut squash soup to your appetizer options. Or, get creative and serve your guests a healthy side dish with your favorite Thanksgiving veggies instead.
If You Love Turkey…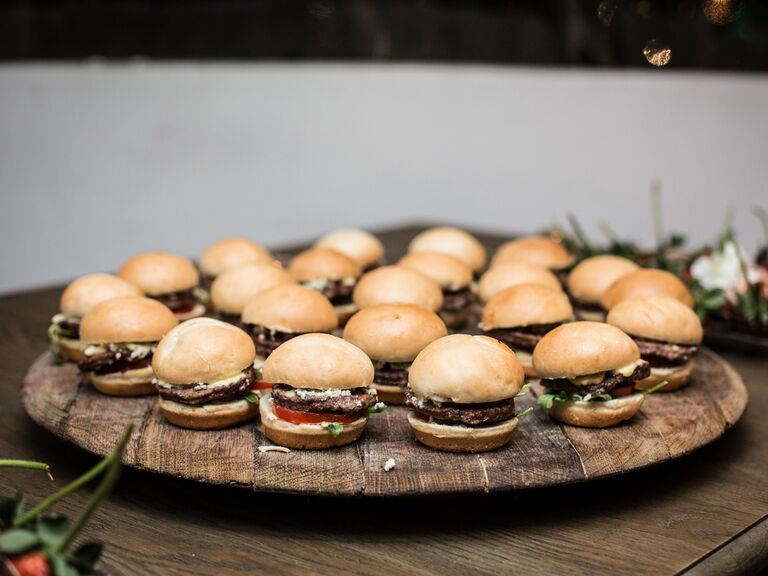 Serve mini-turkey sliders during your cocktail hour. If you're going to have a Thanksgiving wedding, you can't forget the main dish, right?
If You Love Pie…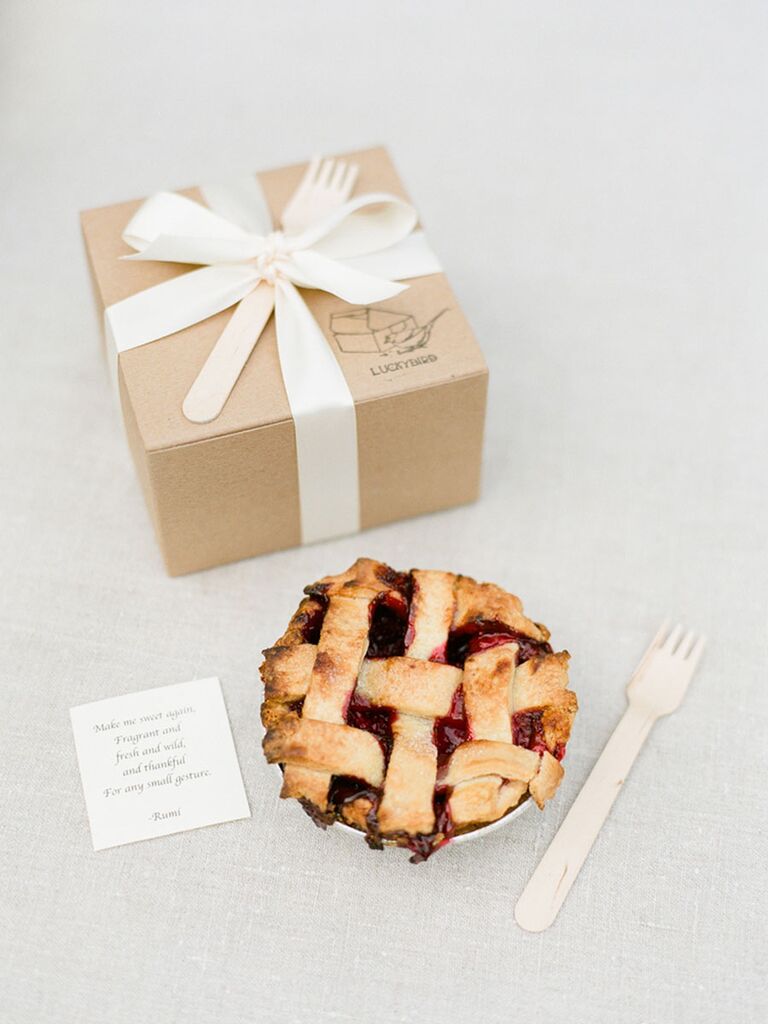 Satisfy your sweet tooth by having a dessert table at your reception. Fill it with a variety of miniature pies so you guests can load their plate with their favorite flavors.
If You REALLY Love Pie…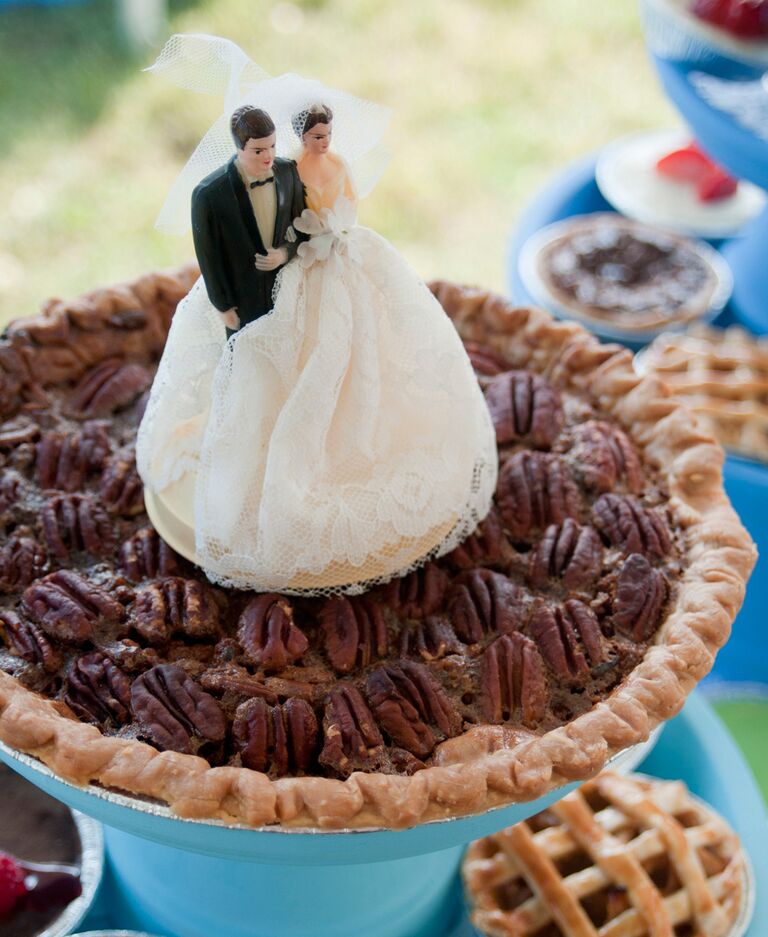 Ditch the traditional wedding cake and substitute it with pie instead. Your wedding, your rules!