8 Thanksgiving Menu Ideas that Will Get You So Excited for Eating
Hello, food coma.
by Bridget Clegg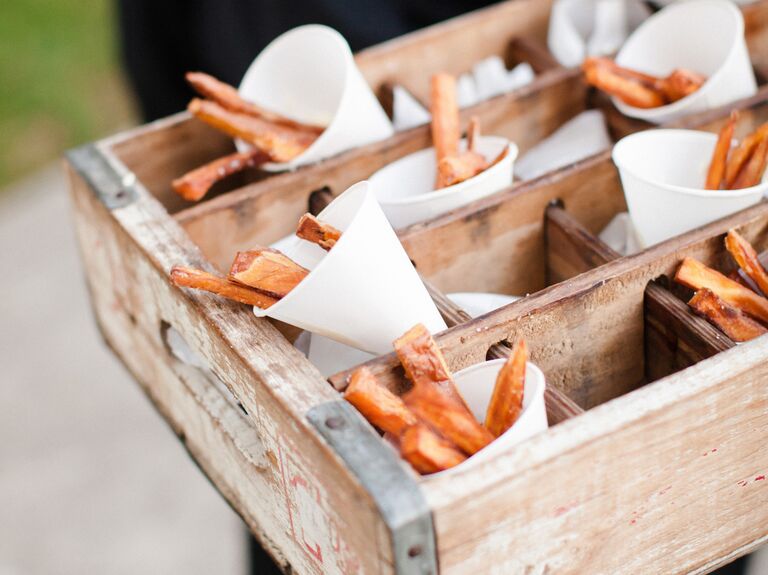 Here's an idea: Use Thanksgiving as inspiration for your reception menu. After all when's the last time you heard someone say, "Aw man, not Thanksgiving again...mashed potatoes and pie are the worst." You could even get creative with the presentation and put a modern spin on classic favorites. Think: cranberry cocktails, turkey sliders and mini-apple pie favors. 
Or, just look at the delicious food that's about to follow. Either one is fine.
If You Love Green Bean Casserole…
Serve crispy fried green beans during your cocktail hour. You could even go a little further with fried edamame or pickles for something totally unexpected. 
If You Love Sweet Potatoes…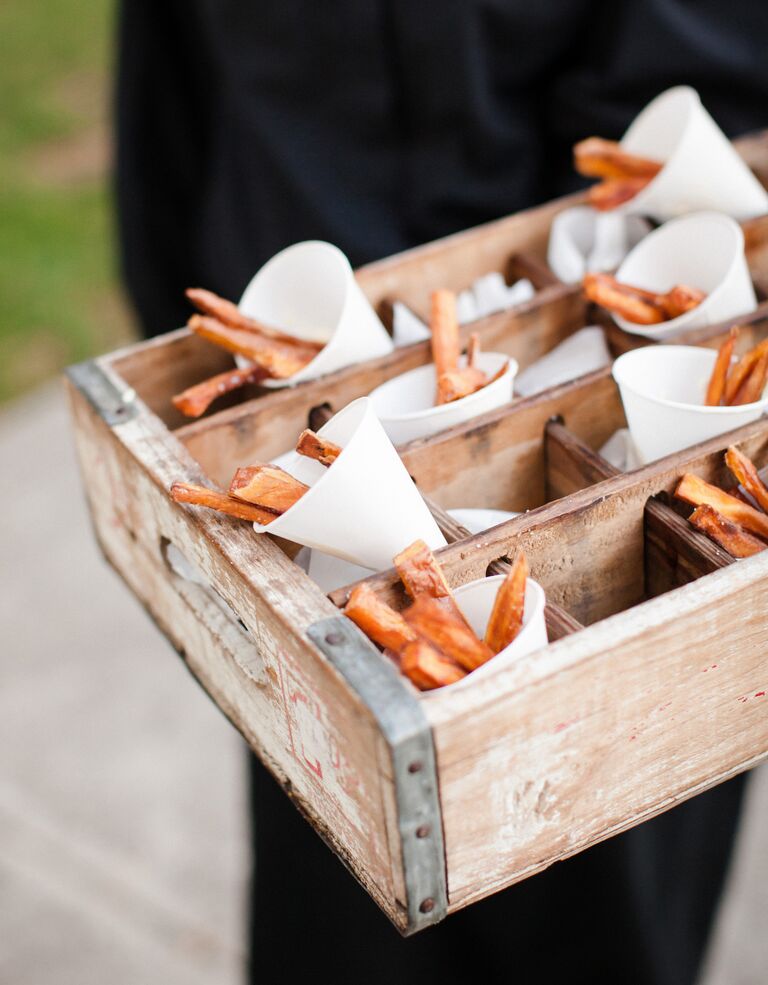 Sweet potato fries in paper cones are an easy grab-and-go appetizer, and if they're served by attendants that are walking around then your guests will be mixing and mingling instead of waiting in line.

From A Classic Fall Wedding in Middletown, CT

If You Love Cranberry Sauce…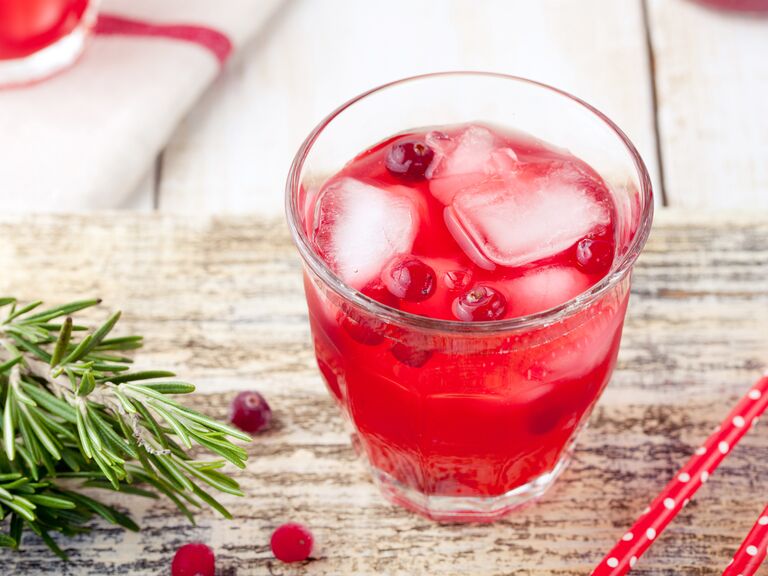 Have a cranberry fizz cocktail with vodka, ginger beer and fresh cranberries as your signature drink. (Don't forget a creative name like Cran-Married or Blushing Bride.)
If You Love Mashed Potatoes…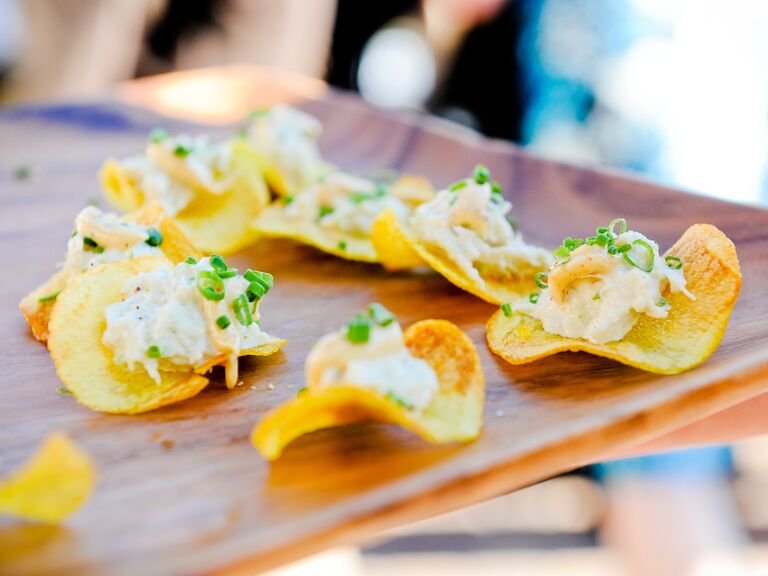 Homemade potato chip bites topped with cheese and chives? So much yes. Or have a baked potato bar with toppings like bacon, herbs or veggies. 
From A Rustic Mountainside Wedding in Avon, CO

If You Love Butternut Squash…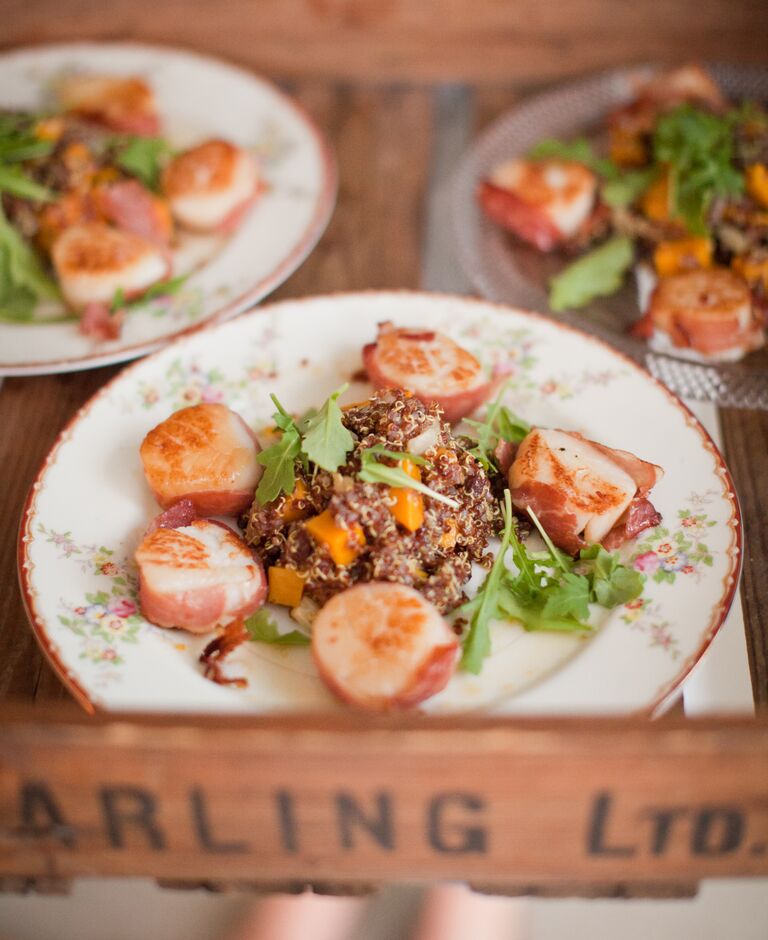 From A Lovely Vintage Wedding in Granville, OH

If You Love Turkey…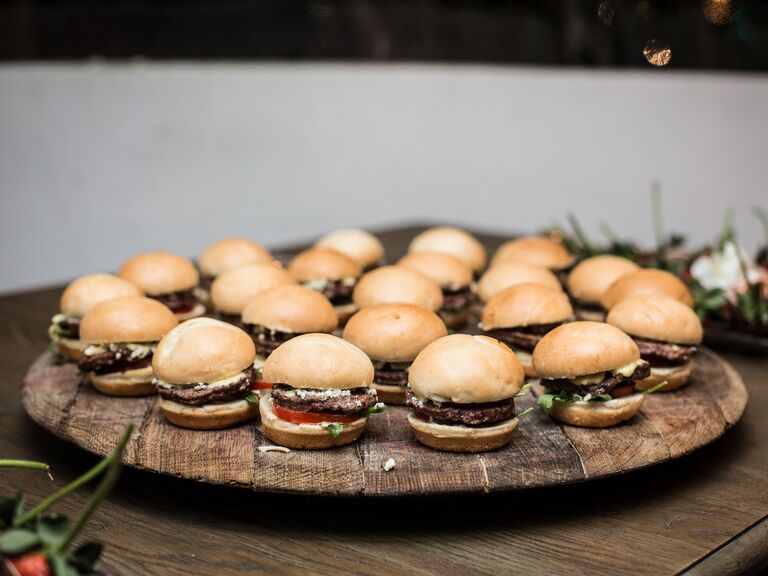 Serve mini-turkey sliders during the cocktail hour, and for vegetarian guests get some black bean burgers in the mix too. 
If You Love Pie…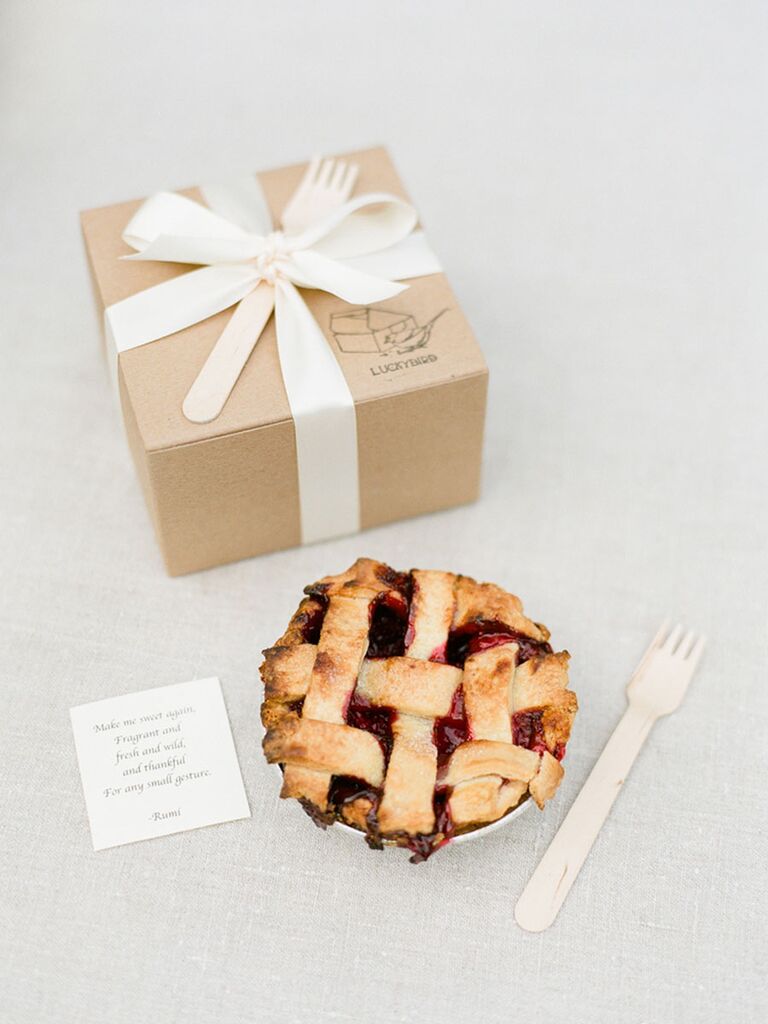 If you can't wait for the plates to be cleared and the dessert to be served, give your guests mini-pie favors that are boxed and ready to go.

From An Elegant, Bohemian Wedding at a Private Residence in Greenwich, CT

If You REALLY Love Pie…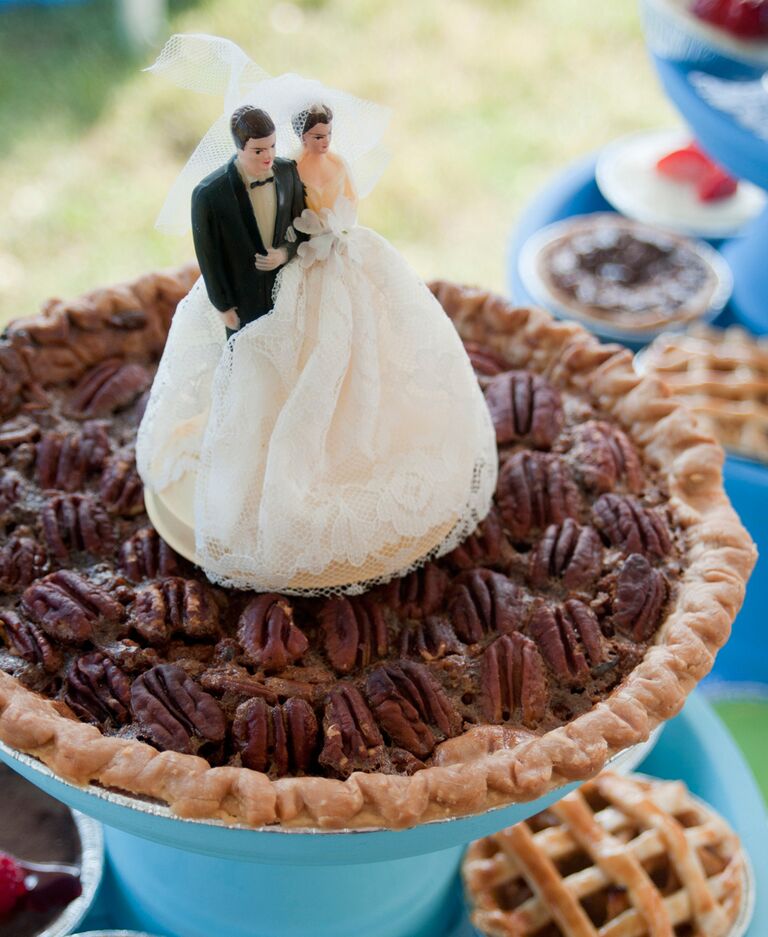 If you're not cake people, ditch it for a dessert table filled with your favorite pies—your wedding, your rules.
From A Vintage Casual Wedding in Ann Arbor, MI

More Foodie Fall Wedding Trends!
> 7 Hot Wedding Trends for Fall
> 8 Dangerously Delicious Fall Wedding Cocktails
> 5 Ways to Serve Hot Drinks at Your Wedding