9 Reception Bars That Have Nothing to Do With Cocktails
These amazing foodie bars will hit the spot at your wedding reception. Pick your favorite from this list.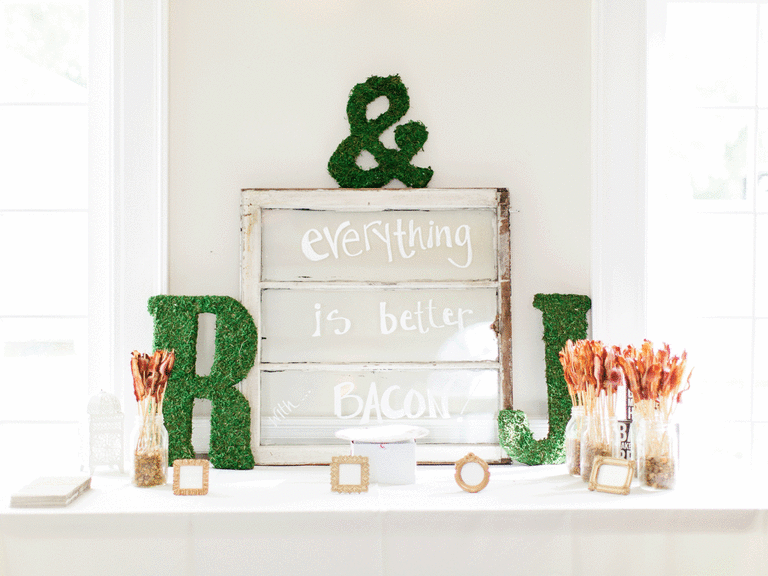 Brooke Images
Serving signature drinks, craft beers and mixed cocktails is one approach to a reception bar, but don't overlook options for feasting as well. Whether it's a spread of appetizers during cocktail hour, main courses for dinner or snacks to keep everyone's dancing energy up, consider these bars when planning your wedding reception menu.
1. Popcorn Bar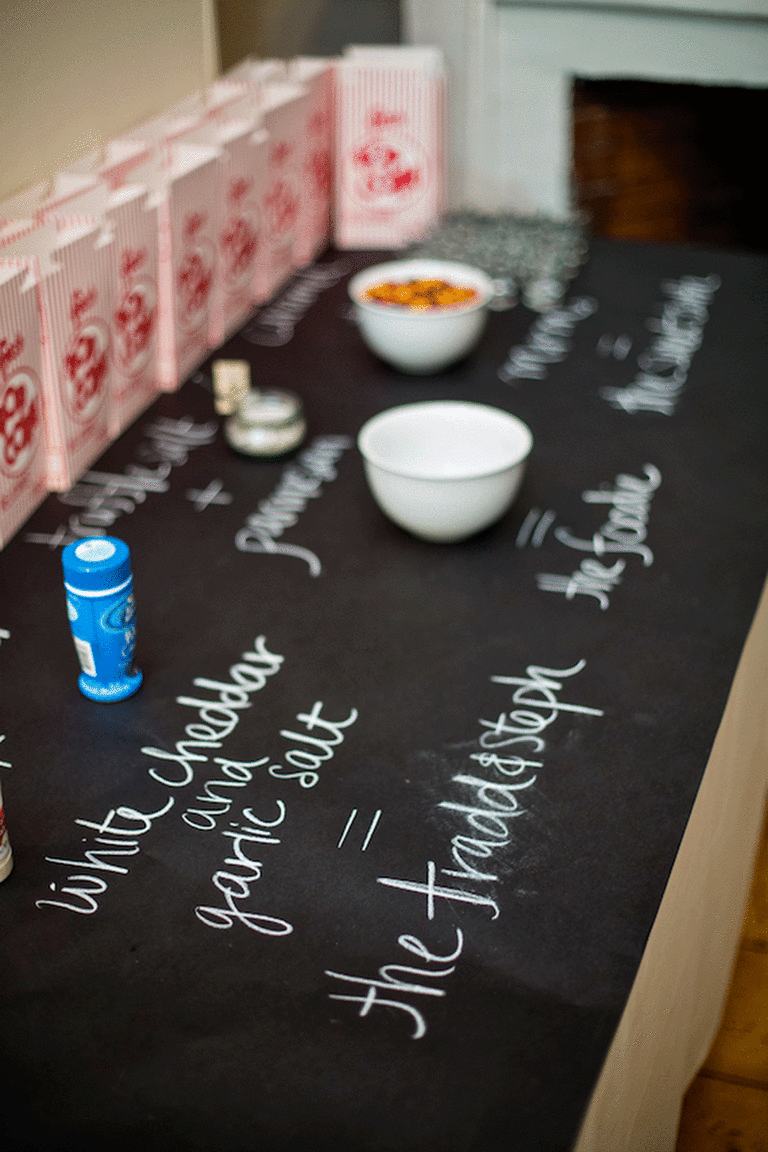 Fill vintage boxes and popcorn with toppings and mix-ins for a wedding snack that everyone can dig into.
From the album: An Elegant Wedding at The Phoenix Room in Newburyport, Massachusetts
2. Pickle Bar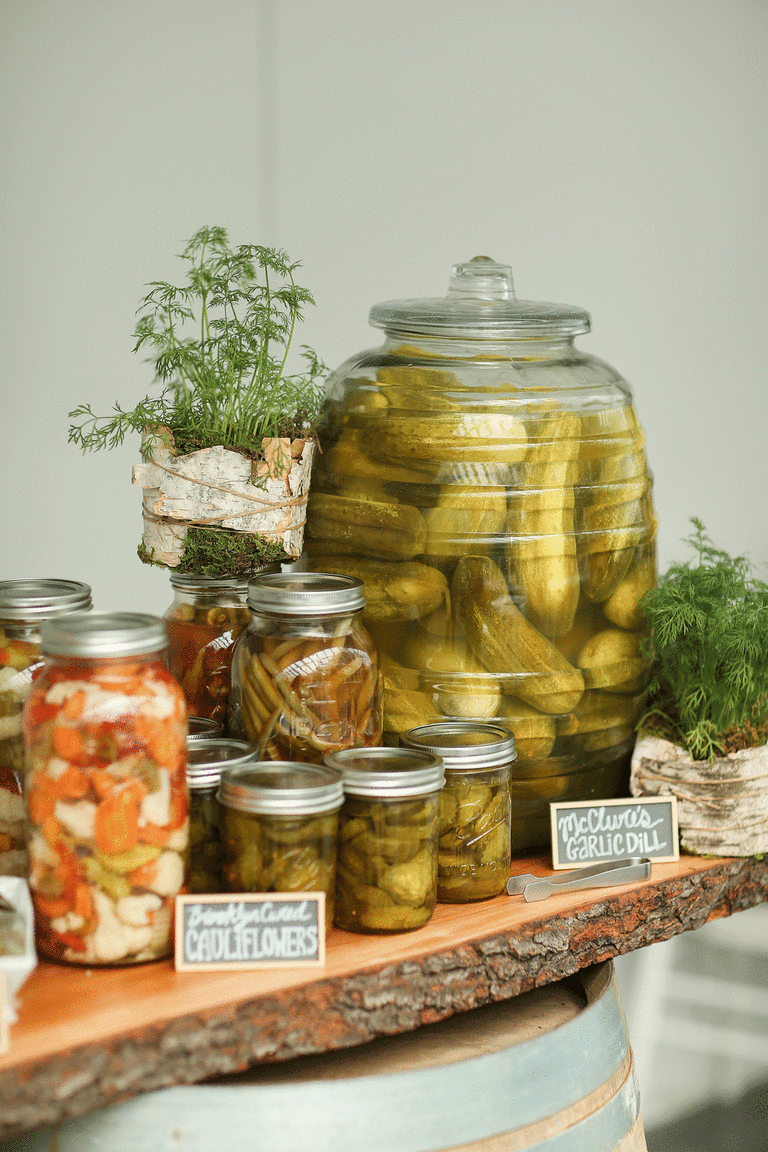 Treat your guests to gourmet pickles in a variety of flavors and serve them in jars and barrels on a table decorated with dill plants. These also make great wedding favors.
From the album: A Nature-Inspired, Spring Wedding at Brooklyn Botanic Garden in Brooklyn, New York
3. Sushi Bar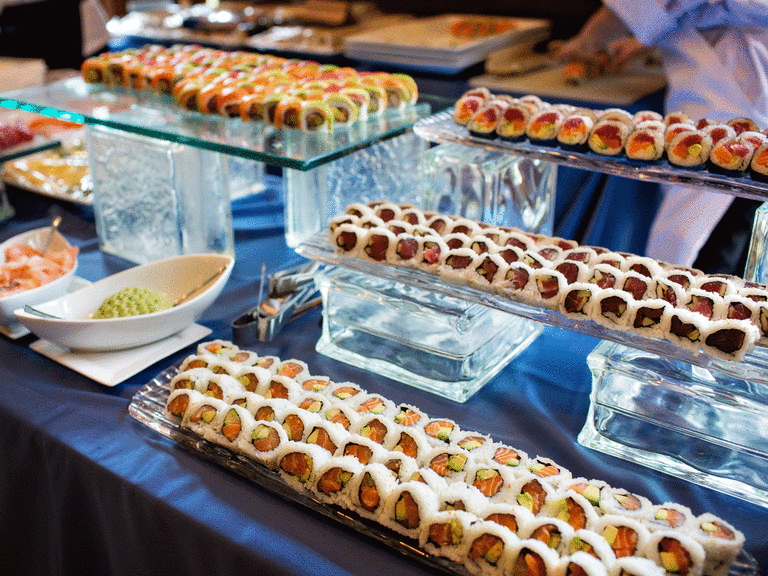 Pass out chopsticks for an impressive spread of sushi rolls at your reception.
From the album: A Romantic, Whimsical Wedding at the Four Seasons Hotel in Boston, Massachusetts
4. Candy Bar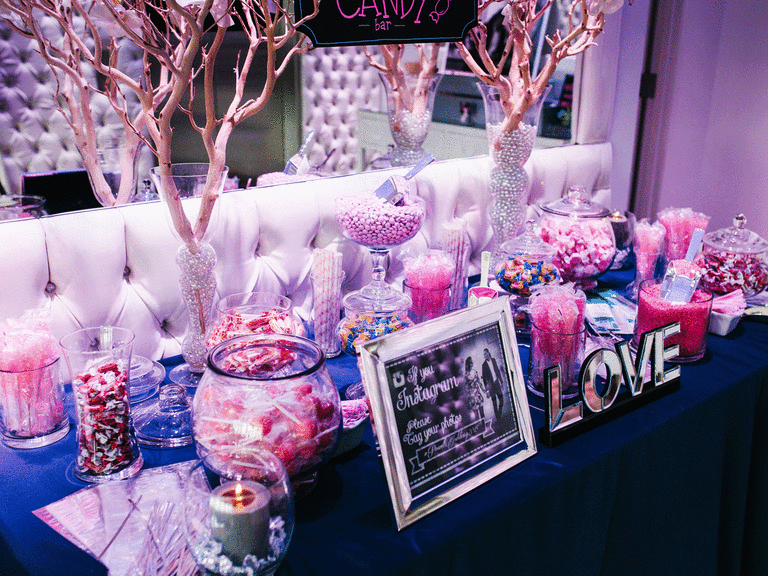 Instead of a single-serve chocolate snack, this candy bar will satisfy every guest's sweet tooth while adding some little colorful, edible décor.
From the album: A Traditional Wedding at Waterside Restaurant in North Bergen, New Jersey
5. Bacon Bar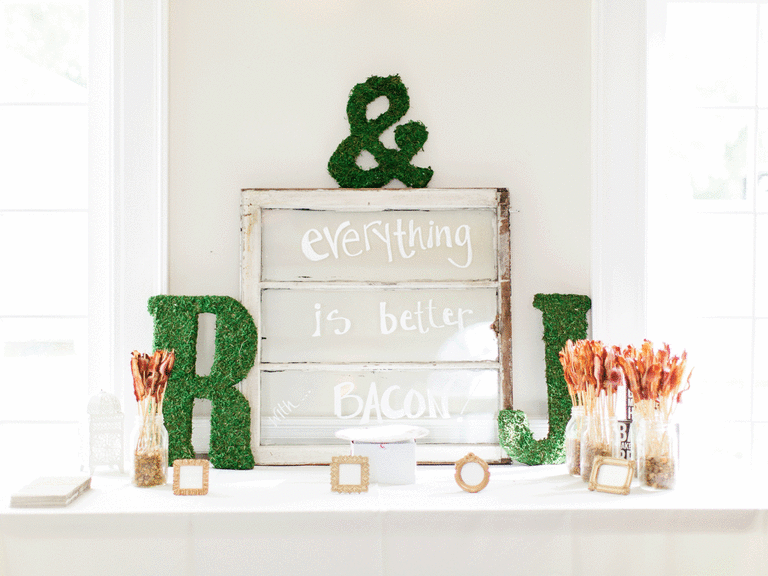 Everything's better with bacon—especially your wedding reception!
From the album: A Classic Summer Wedding at Ribault Club in Fort George Island, Florida
6. Mashed Potato Bar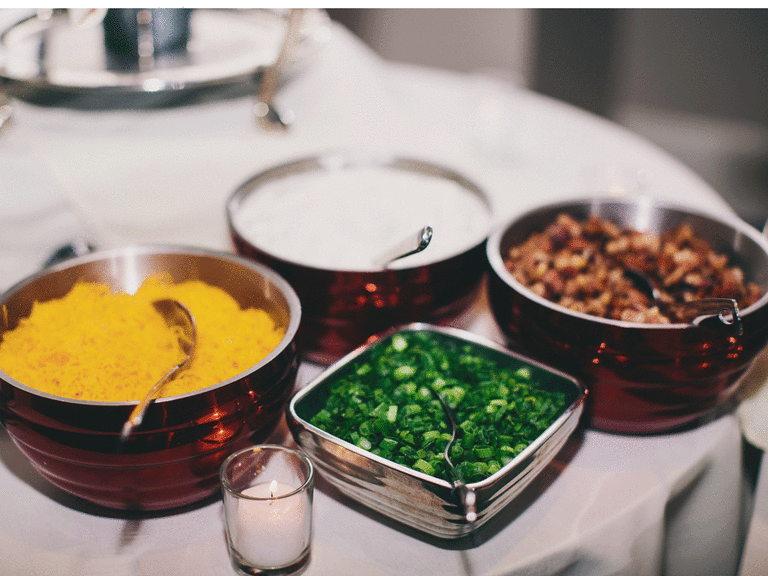 Take taters to a whole new level with a station loaded with lots of tasty toppings.
From the album: An Elegant, Formal Wedding at The Mills House Wyndham Grand Hotel in Charleston, South Carolina
7. Salsa Bar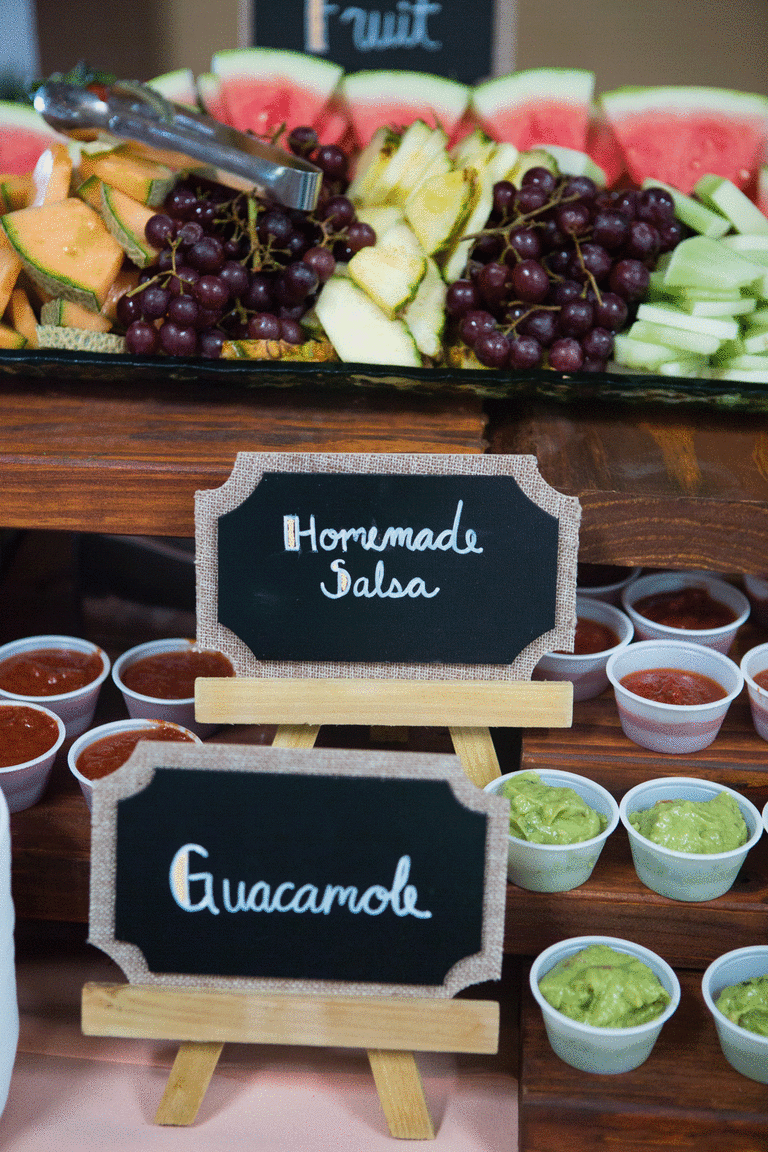 From mild to red hot, a salsa bar is a must-have when serving up snacks of chips and dips or feeding guests different types of tacos.
From the album: A Southwestern DIY Wedding at a Private Residence in Waco, Texas
8. Dessert Bar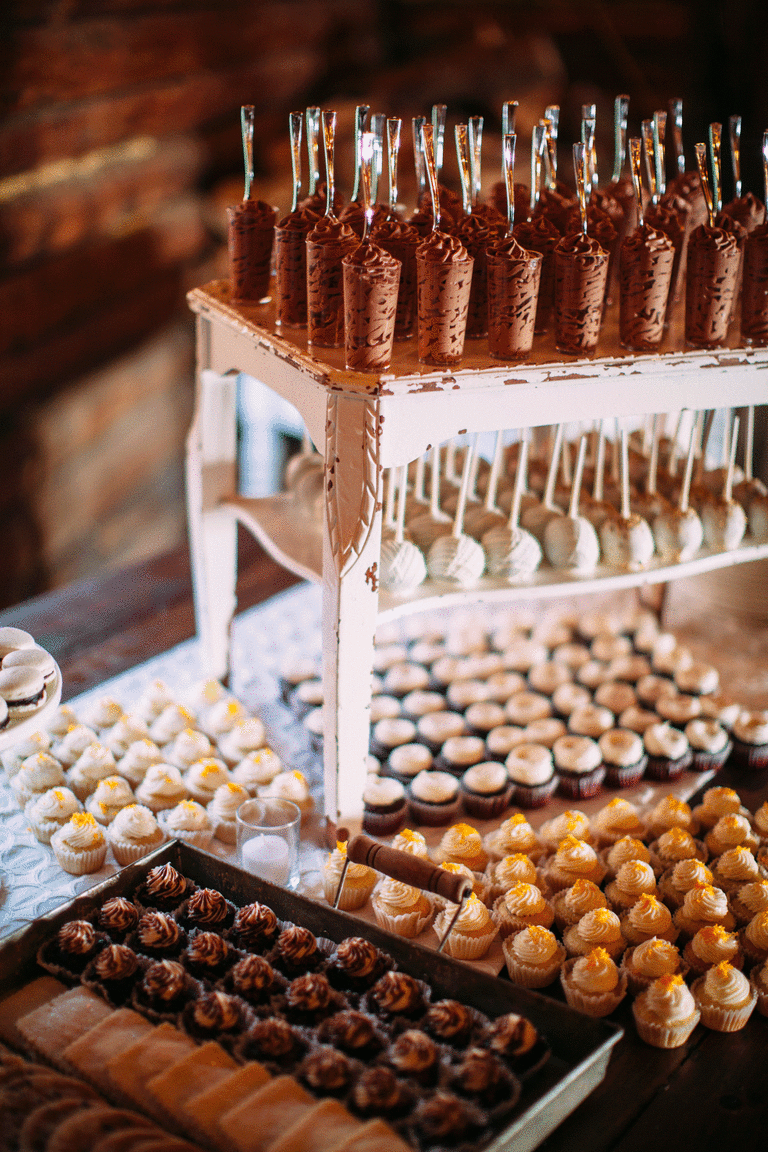 Why serve only cake when you can be more decadent with a buffet of cake pops, chocolate mousse shooters, cupcakes, brownie bites and more?
From the album: A Rustic Wedding at Springhill Pavilion in Belgrade, Montana
9. Pizza Bar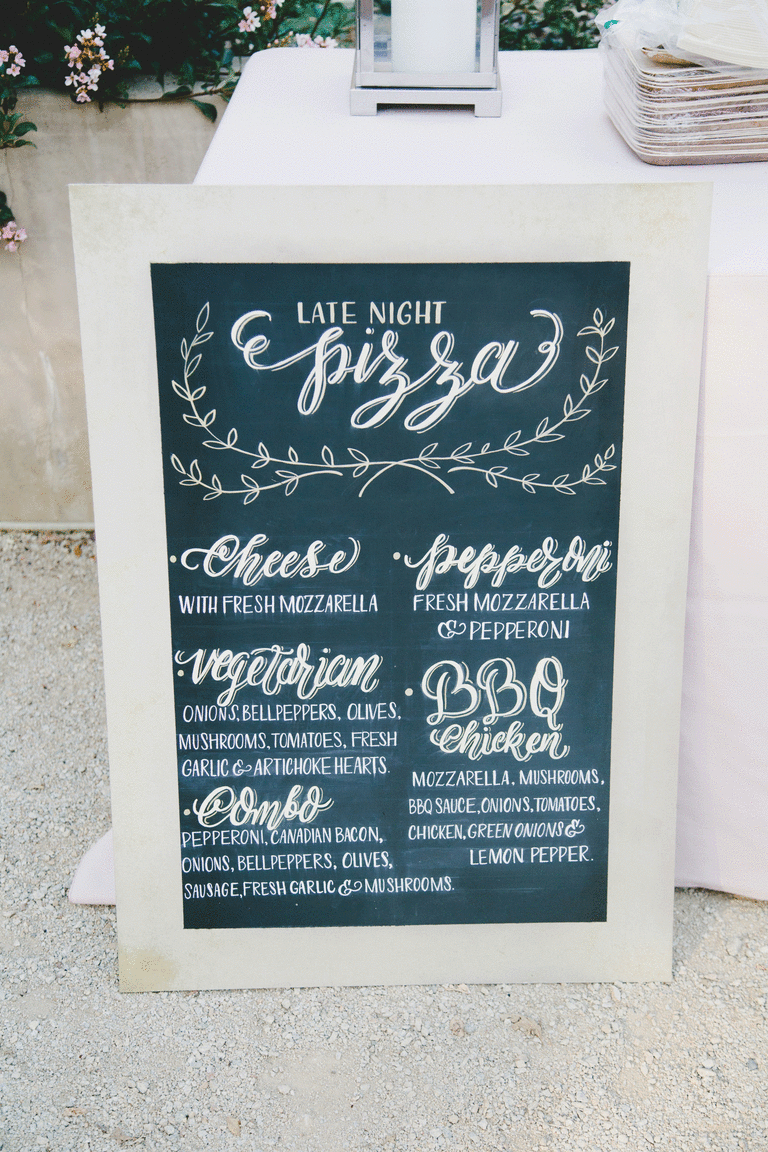 When guests work up an appetite on the dance floor, pizza is one late-night snack guaranteed to keep the party going.
From the album: A Romantic, Rustic Wedding at Lago Giuseppe Cellars in Templeton, California