Infographic: The National Average Cost of a Wedding is $28,427
by Jamie Miles
Each year we survey nearly 20,000 brides that have gotten married in the last year to find out their wedding budget, style preferences, and other key details. And trust us, our findings are always fascinating!
Check 'em out here: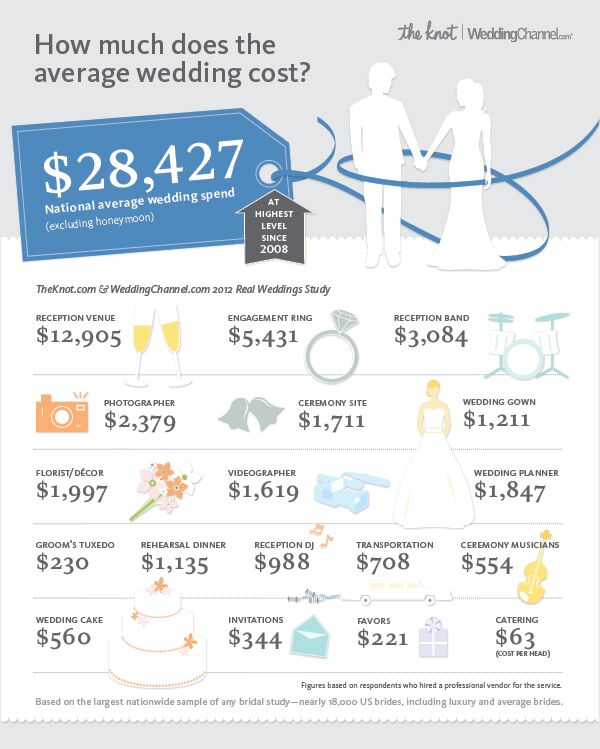 Surprised by any of the stats? Tell us below, and don't forget to share on Facebook, Twitter & Pinterest!
> How Much Did the Average Wedding Cost in 2012? Find Out Here!
> 10 Hidden Wedding Costs That May Break Your Budget
> Who Pays for What?