New Survey Reveals Who Actually Spends the Most on Wedding Gifts
If you ask us, we'd say it falls in the right order.
by Andrea Fowler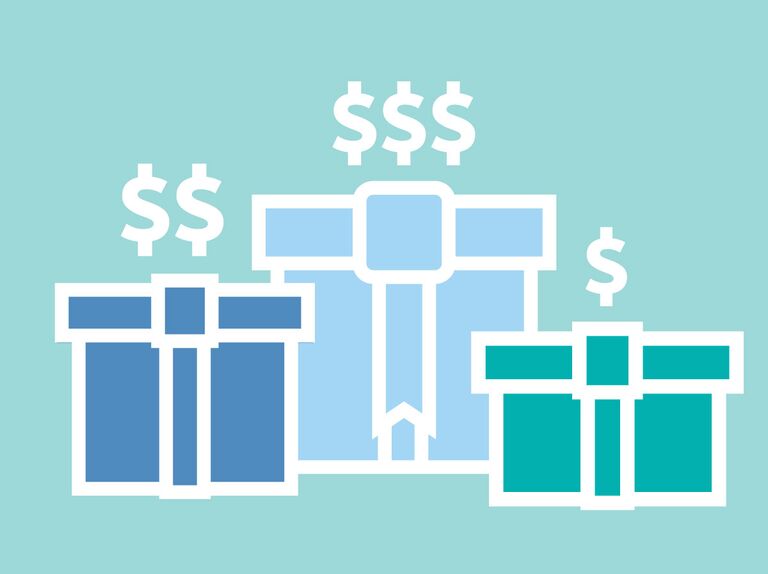 Who doesn't love going to weddings? Watching a close family member or friend exchange vows with their partner, then celebrating their love with a fun dance party is definitely the right way to spend a Friday, Saturday or even Sunday night.
But as we all know, there are a few expenses that come along with that as well. Travel, lodging, potential childcare and, of course, a wedding gift for the newlyweds. How much do people pay for the latter? According to a RetailMeNot.com and Kelton Global survey, the average cost of a gift depends on your relationship to the couple.
Survey respondents who were immediate family members said they would spend more on a gift—on average it was around $195. Friends of the couple said they would spend an average of $89, and coworkers spent the least with an average of $63.
When you think about it, that actually makes sense. Family members like siblings or close aunts and uncles may be some of the most excited guests about the wedding and willing to spend the most money. Friends may be in the wedding party, which means more expenses for them (think: new dress or suit, bachelor or bachelorette party expenses, and, potentially, hair and makeup costs). With those extra tabs to pick up, the cost of the gift they plan on giving would most likely be lower. And coworkers may feel like an obligatory invite rather than a "we-grew-up-together" bond, so their spend most likely reflects that.
Among younger generations, group gifting is becoming much more popular too, which can help keep the cost low while giving big-ticket gifts like a new TV, camping gear, a cookout grill or new luggage sets. Keep in mind: Giving a gift isn't required, but of course it's appreciated. We always recommend checking the couple's wedding website first to see what's on their registry and go from there.