Cater Your Wedding with These Awesome Food Trucks We Found on Instagram
These meals on wheels won't disappoint your hungry guests.
by Julia Naftulin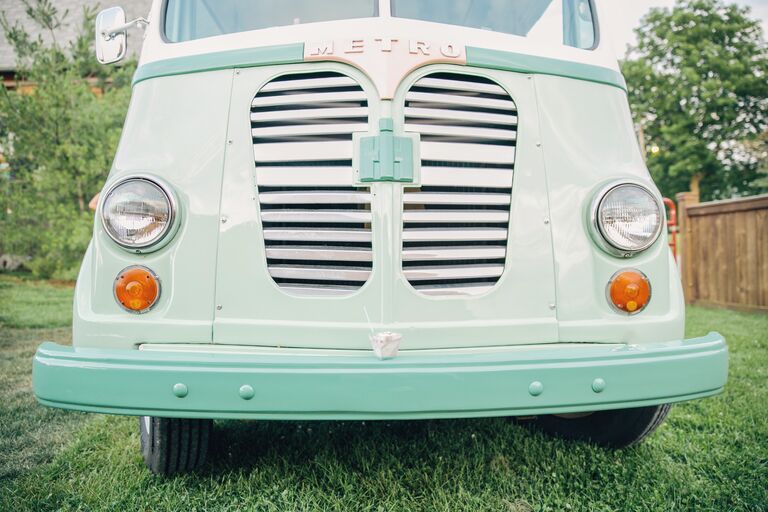 Receiving your meal through the window of a vehicle has been a popular wedding trend for awhile, due to its convenience and overall fun factor. Luckily, food truck meals are no longer limited to city streets—many of these restaurants on wheels offer catering services, making them perfect additions to your wedding. From cupcake vans to burger buses, you're sure to find an awesome food truck near you. Here, we round up some of the coolest options nationwide that we found on Instagram.

The Taco Truck
Tacos are synonymous with happiness, so why not bring this Mexican staple to your wedding guests. The Taco Truck has five locations in the northeast, like Princeton, NJ and New York, NY, but also has truck rental options for parties of 50 or more.
Micklethwait Craft Meats
This Austin, TX barbecue joint has multiple catering options with one being its party trailer. Guests can order from a selection of three meats and two sides right from the trailer's side window.
Stoked Wood Fired Pizza Co.
If you're in the Boston area, consider catering your wedding with this pizzeria on wheels.
Tipsy Cones
This Stratford, CT ice cream truck has three catering options that vary based on the number of flavors and types of treats you want to serve. Tipsy Cones makes flavors like almond amaretto and Mexican coffee and, get this: their premium party service includes a custom-created ice cream flavor to match your wedding theme.
Crêpes à la Cart
This New Orleans, LA restaurant loves their food truck so much they gave it a name: Nadine. Nadine offers party goers sweet or savory crêpes and even drink service, if requested.