Hot Trend We're Loving? Rocks, Crystals and Geode Wedding Details
by Simone Hill
From a geode-studded sash to a terrarium centerpiece covered in crystalized rocks and white rock candy cocktail stirrers, we're loving these rock and crystal-inspired wedding ideas. Take a look!
Geode Bridesmaid Necklace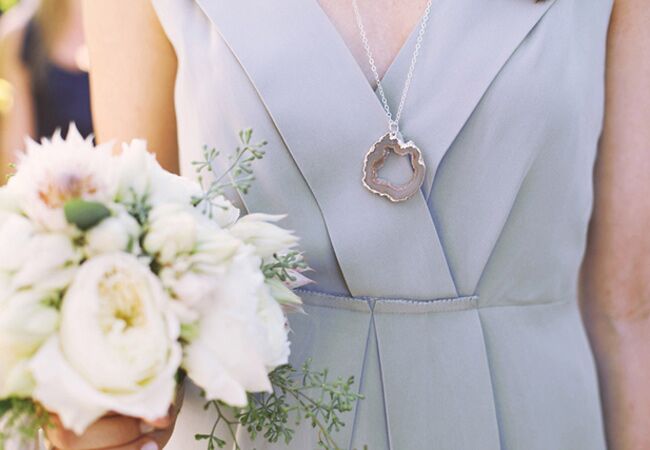 Featherlove Photography via BashPlease.com
Geode Studded Sash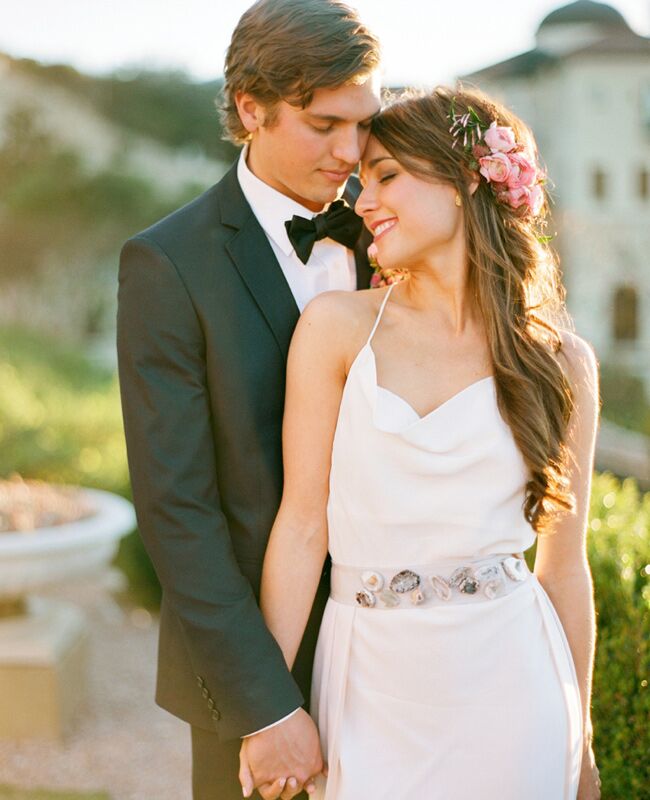 Terrarium Covered Crystal Rocks
Featherlove Photography via BashPlease.com
Gold Foil Painted Geode Table Number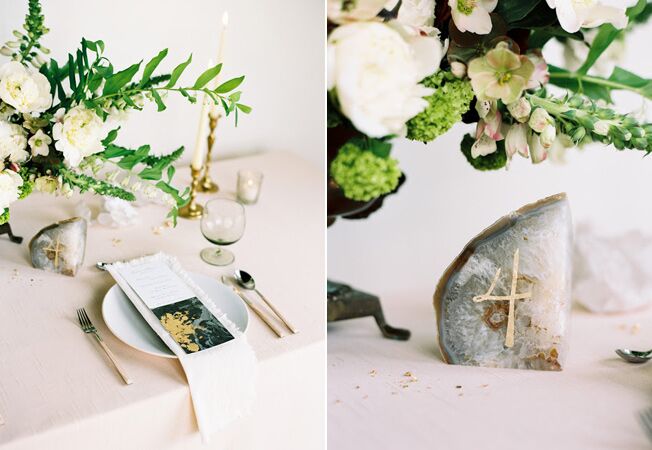 Britt Chudleigh via SarahWinward.com
Geode Ring Holder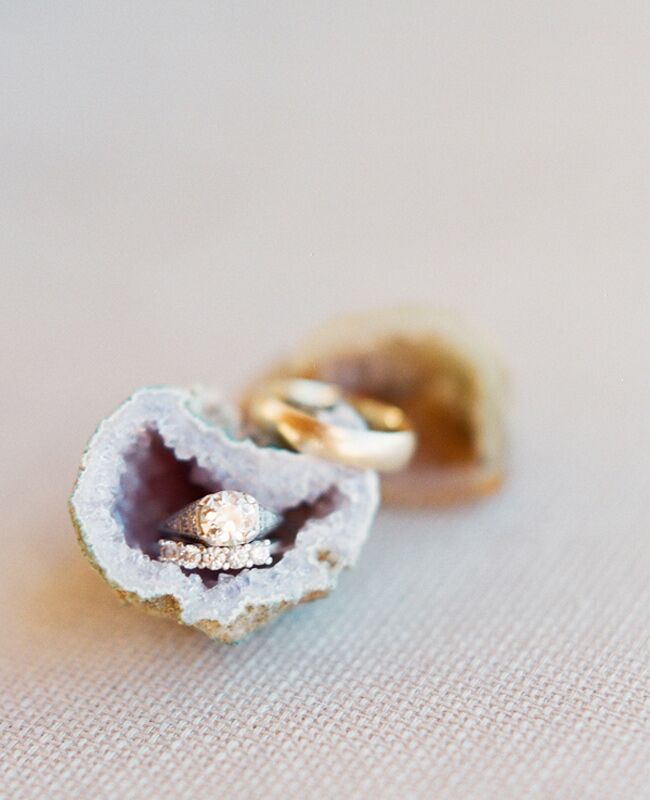 Rock Candy Cocktail Stirrers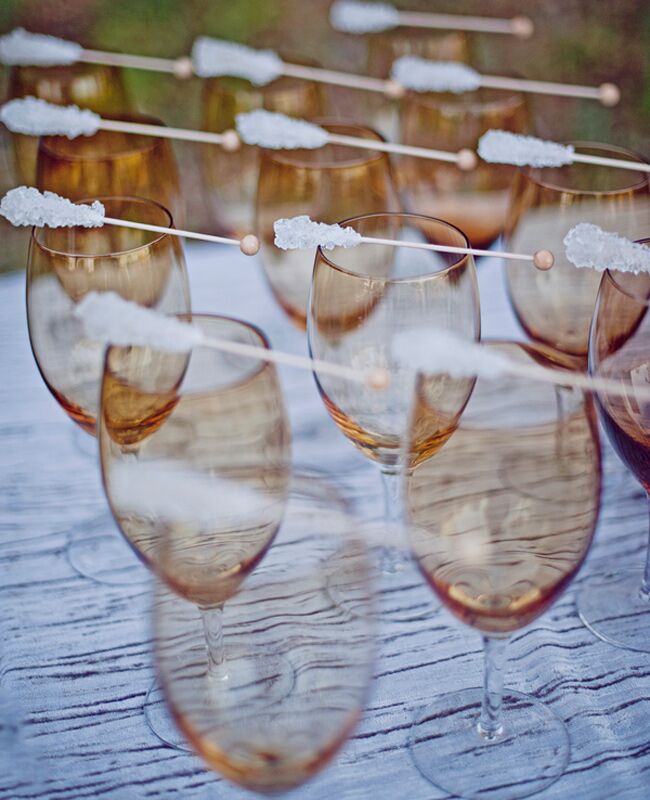 Sarah Maren Photographers via FlourishDesigns.com
Hanging Geode Slices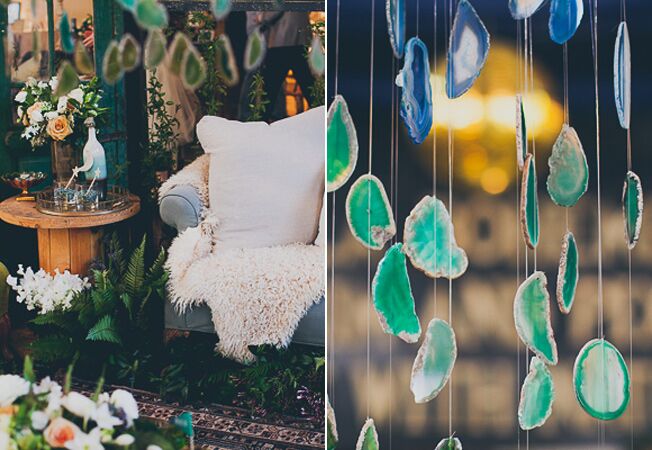 Mr. Haack Photography via InspiredByThis.com
Stone Escort Cards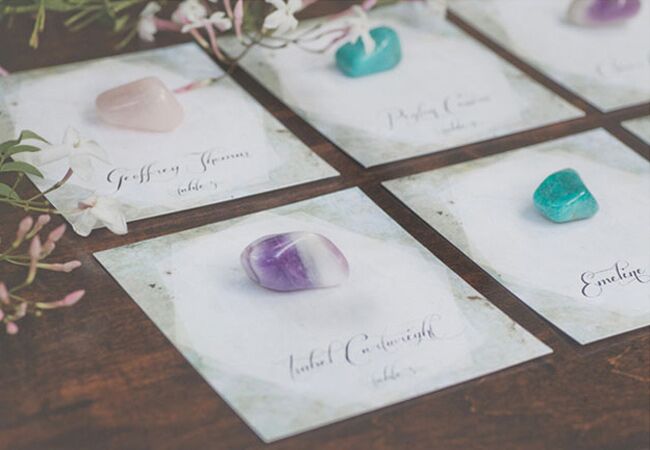 Rock Candy Covered Cupcakes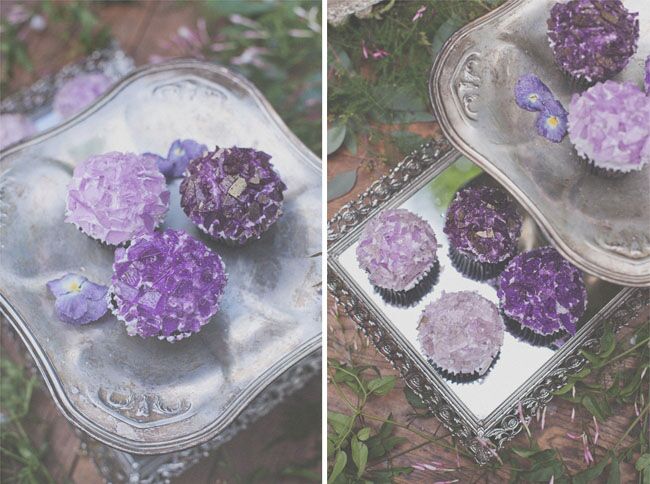 Watercolor Crystal Save-the-Date
Want more? Of course you do!
> 6 brides with chain headpieces