Ask an Expert: Shannon Wellington of Bottle Pop Party Co.
All your wedding planning questions answered.
by nicoletta richardson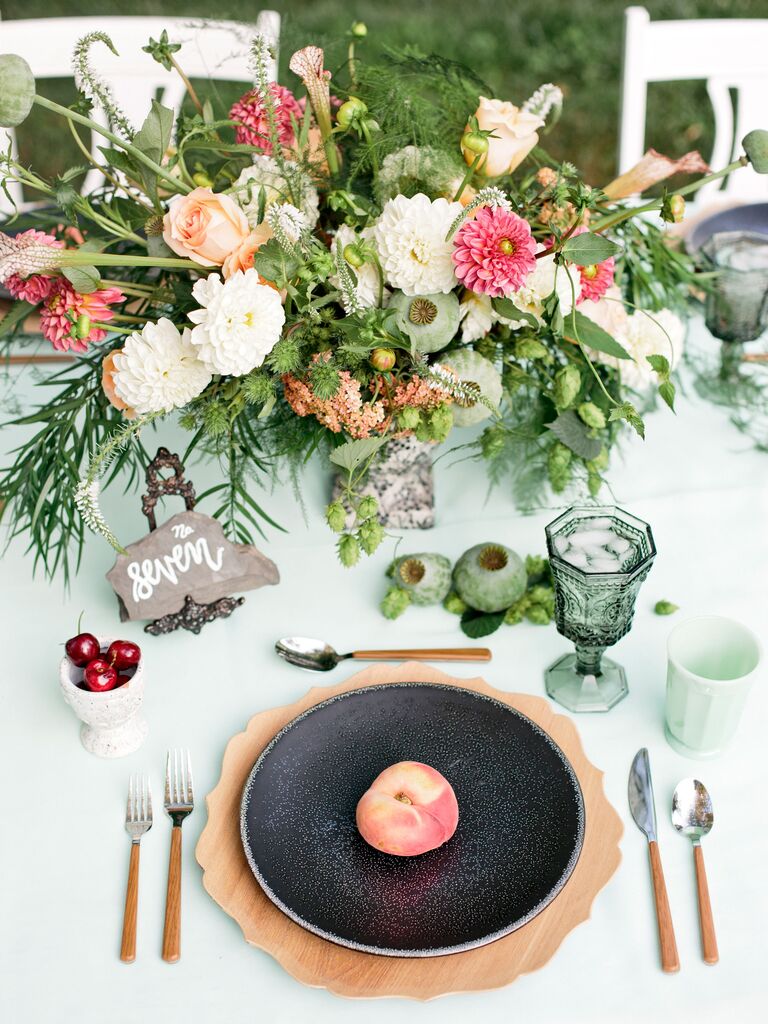 Hudson Nichols Photography
Shannon Wellington

Bottle Pop Party Co.
Chadds Ford
What's the best reason to hire a planner? "Everyone has an opinion, and when it comes to weddings, they're not afraid to share them! It's easy to get overwhelmed with unsolicited advice and the constant stream of wedding inspiration online. Hiring a wedding planner is like having a super-organized and efficient BFF that has your best interest in mind, with no obligations or ulterior motives. We'll spend your wedding day making sure everything and everyone is in place, while you get to focus on having mimosas with your girls and getting beautified. We've got your back."
A lot of couples come to us with no idea of how to start the process. How do you guide them on the first steps to take? "Before even talking specifics, I like to sit down with my couples over a glass of bubbly or a tall latte and learn about them. Every wedding should be a direct reflection of the life they're building together. Once I get a good feeling of the two of them, details like the type of ceremony, time of year and reception location start to fall into place."
What are the biggest mistakes you see to-be-weds make when they start planning, and how can they fix them? "Jumping the gun. Getting engaged is such an exciting time and it's easy to jump headfirst into planning. Visiting venues or getting obsessed with particular wedding pros or a specific time of year is just setting yourself up for disappointment. Sit down with your fiance, and any contributing parents, and map out how much you can realistically spend on your wedding day and go from there. The other mistake they make is going guest list crazy. It's easy for the initial guest list to get out of control. Your parents' friends, your coworkers, all those plus ones -- they add up! If you're paying for your wedding, hold your ground when it comes to the numbers."
What's your best tip for planning a wedding in less than six months? "Have an awesome attitude in place! Planning on short notice requires being flexible and quick with decisions. You may not get the venue or photographer of your dreams -- they may be booked. But there's no need to fret; there are plenty of amazing wedding professionals that will be available for your day -- just be ready to pull the trigger. There's no time to waste!"
What's your secret weapon? "We're crafty little minxes! Not only can we get you to your groom on time with a perfectly fluffed train, but we can design the gorgeous decor and thoughtful details that will wow your guests."