13 Genius Places To Hang A Wedding Garland
Adorn your wedding with these statement-making floral alternatives.
by Andrea Fowler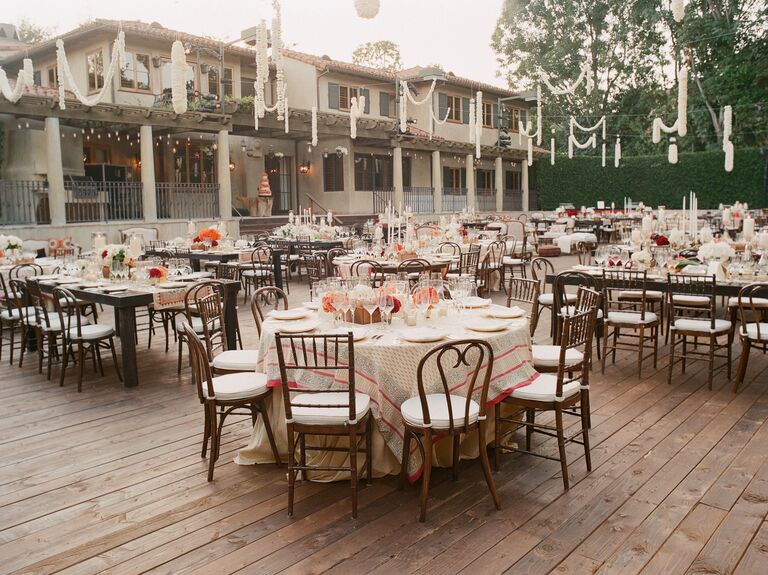 Elizabeth Messina Photographers
Garlands are a romantic and natural addition to your wedding day flower plans. The leafy green vines make a lush statement when strung across a ceremony arch, wound around an outdoor chandelier or draped across the back of reception chairs. For an all-green rustic look, ask your florist for sturdy plants like eucalyptus, ferns or bay leaves. For something with deeper colors, consider magnolia leaves, which can vary between a dark green and golden brown. See the best places to decorate with these leafy garlands below!
1. Ceremony Arbor Garland With Fresh Blooms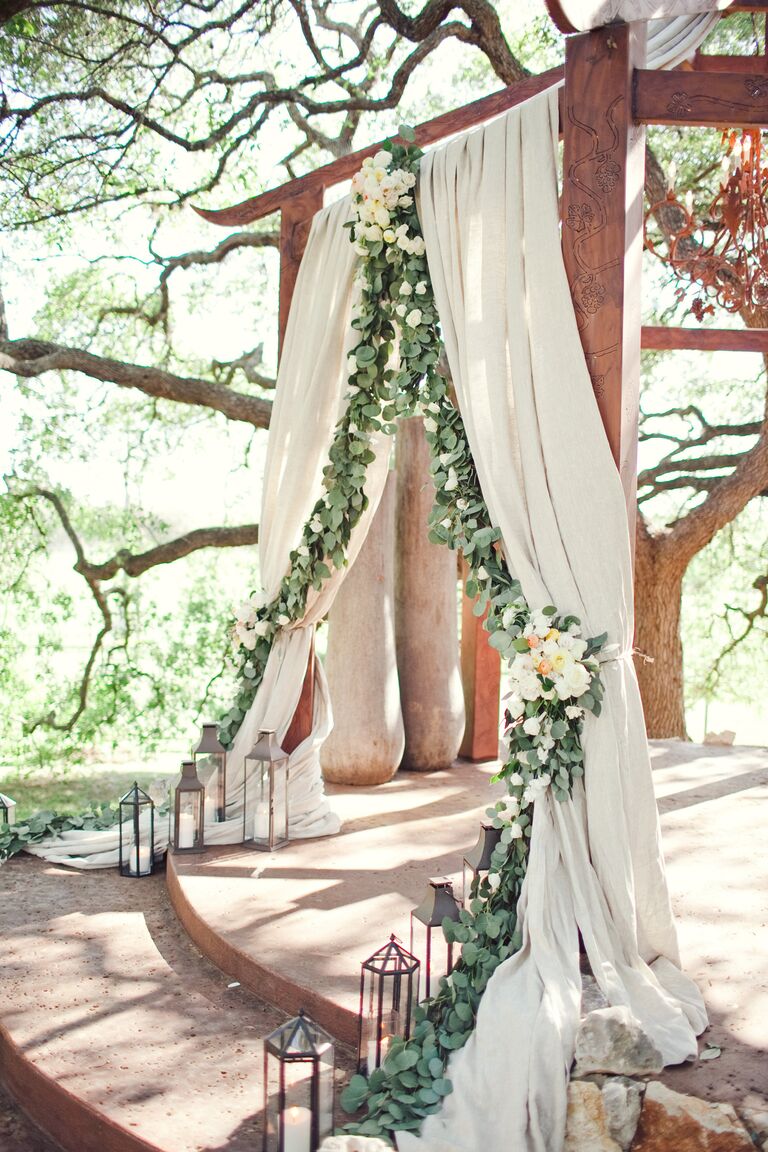 Whether you're decorating an existing structure or putting together a small arbor, a lengthy strand of eucalyptus leaves adorned with bunches of fresh flowers creates a soft, romantic background for your vows.
2. From Trees in Your Indoor Ceremony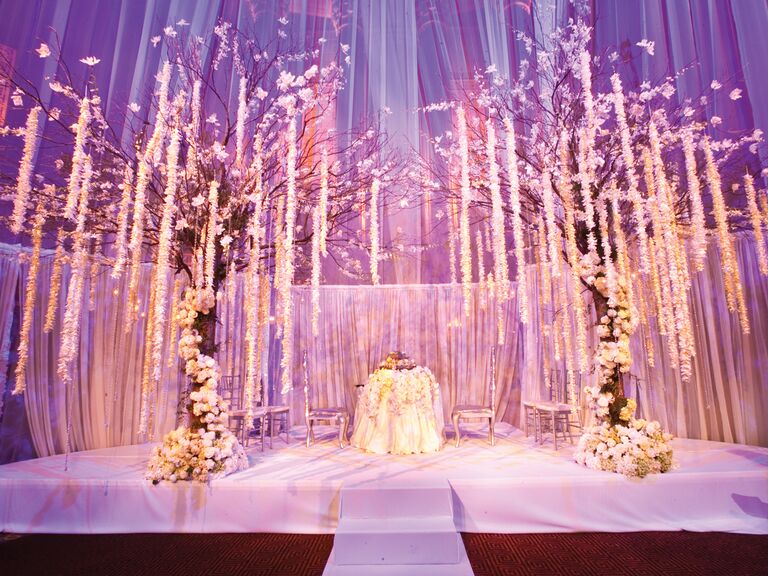 Shira Weinberger Photography
Trying to give your indoor space some glamorous garden appeal? Bring the outdoors in with big statement trees and drape strands of flowers from the branches.

3. Down The Ceremony Aisle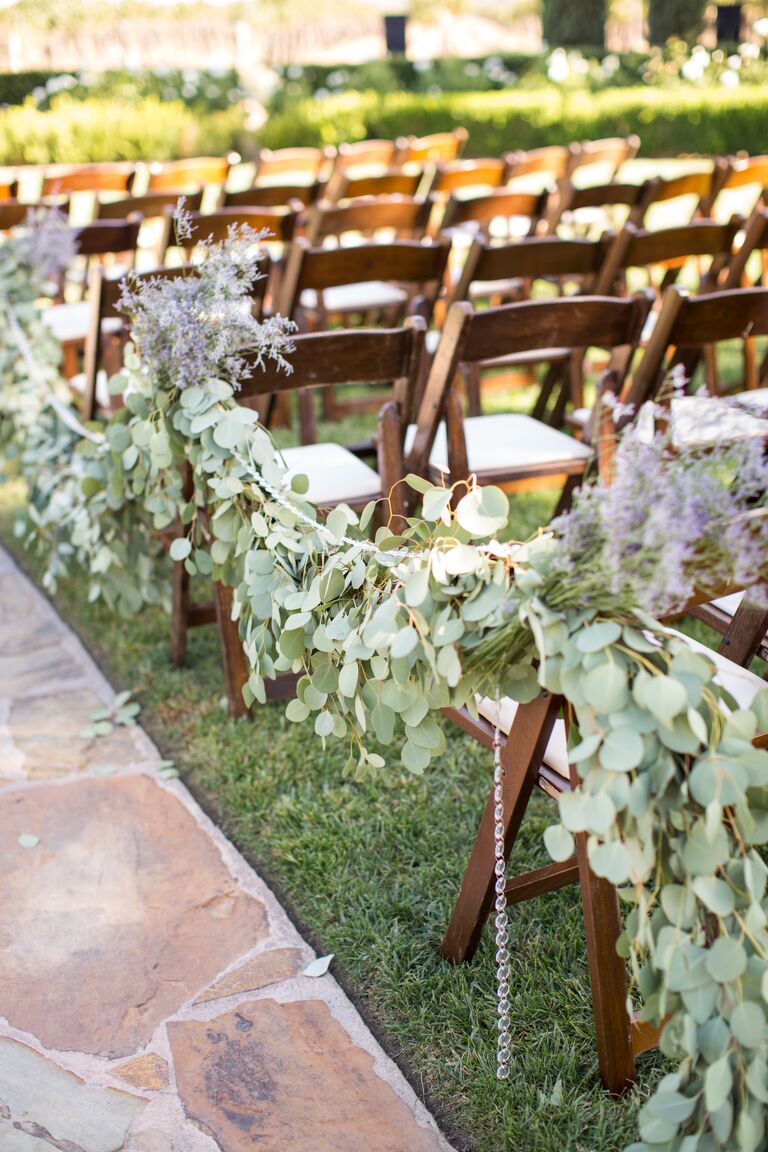 If an outdoor ceremony has your decor competing with Mother Nature's scenery, just embrace it! Add bunches of fresh lavender to lush silver dollar eucalyptus for beautiful (and fragrant) aisle decor.
4. Artful Escort Card Display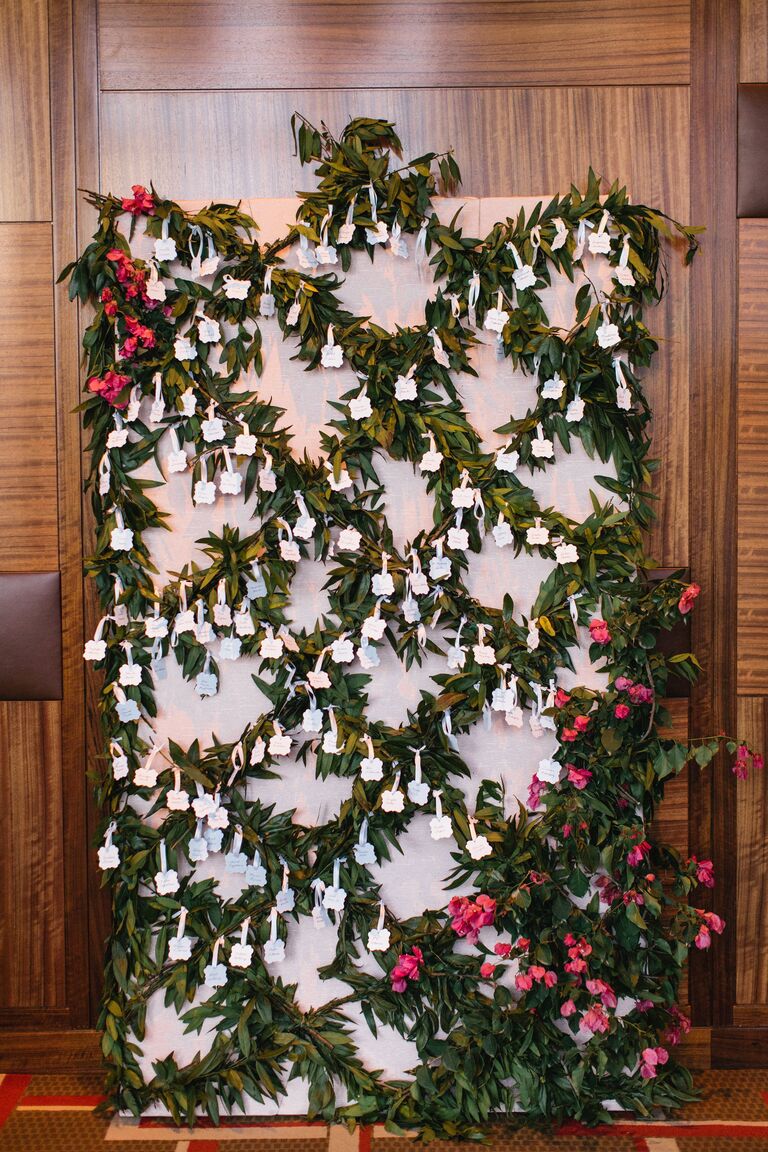 5. Suspended Over Outdoor Reception Tables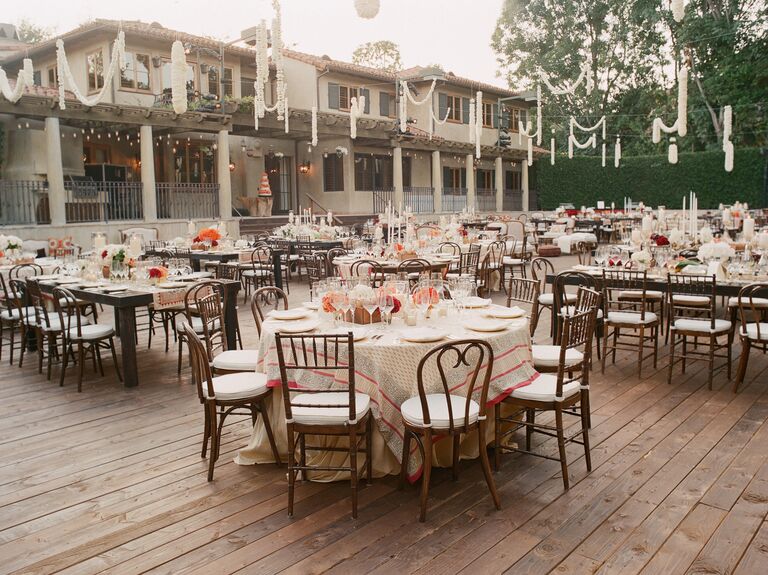 Elizabeth Messina Photographers
6. Around An Outdoor Chandelier

7. Wrapped Around A Trellis Ceiling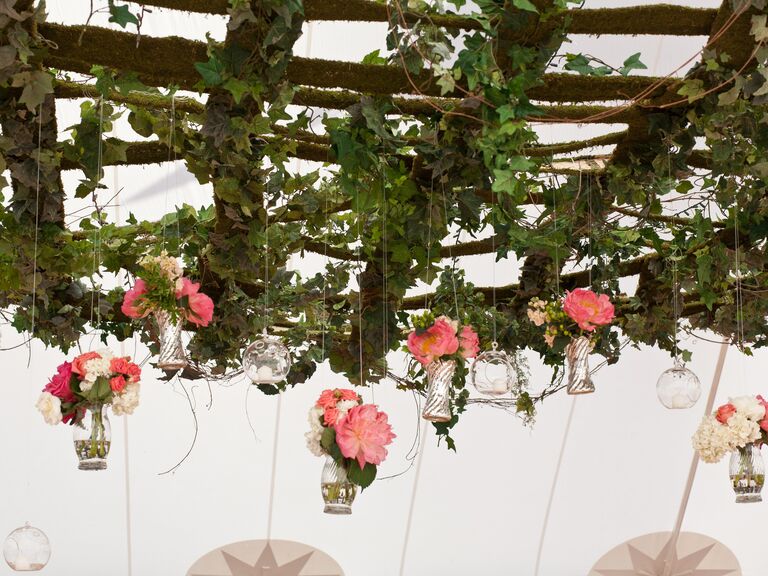 A lattice wall is the perfect structure to adorn with garland. For a more unexpected detail, suspend it from the ceiling and wrap it with ivy for a whimsical look.

8. A Suspended Grid of Garland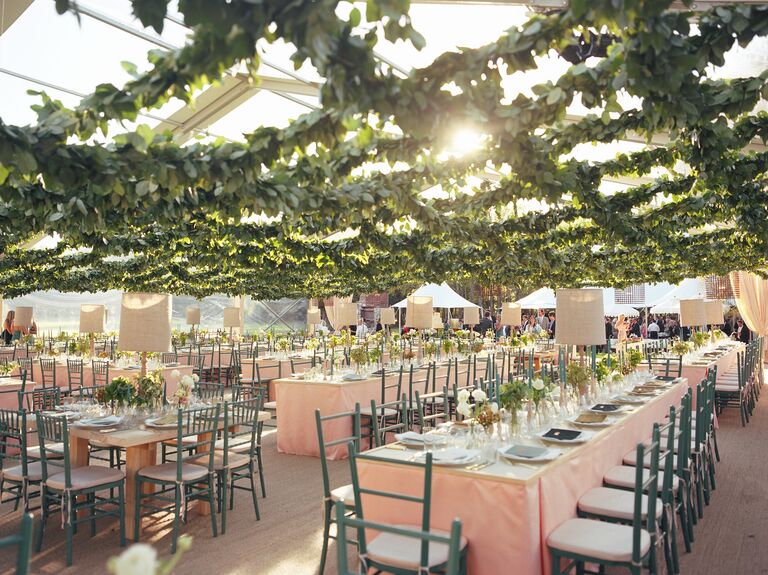 For a truly striking effect, a grid of lemon leaf garlands can transform any space into a secret garden. Crisp table linens and taper candles complete the refined and totally unique style.
9. On the Back of the Wedding Party Chairs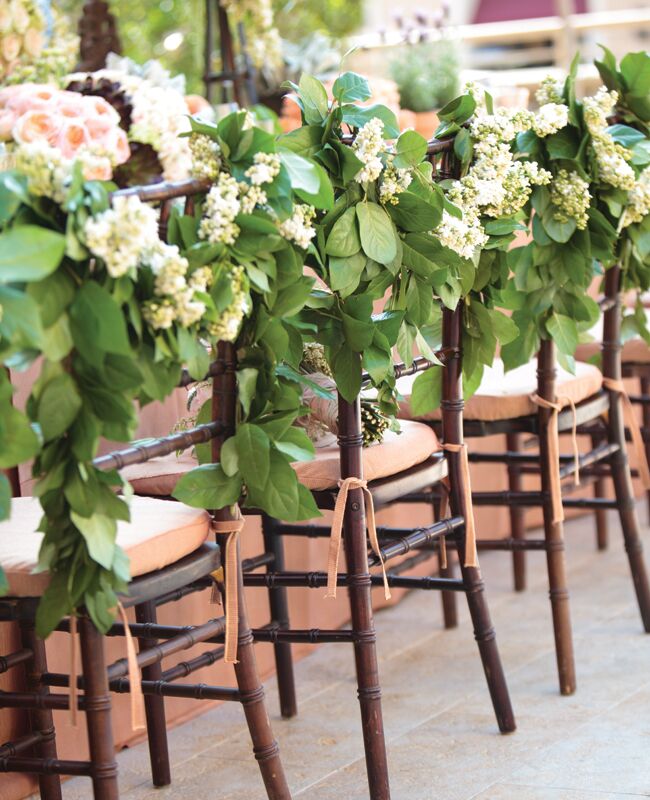 Call attention to your bridesmaids and groomsmen with lush greenery on the backs of their reception chairs. Accent the garlands with fresh blooms that match your wedding color palette.
10. Along the Walls of a Casual Reception Venue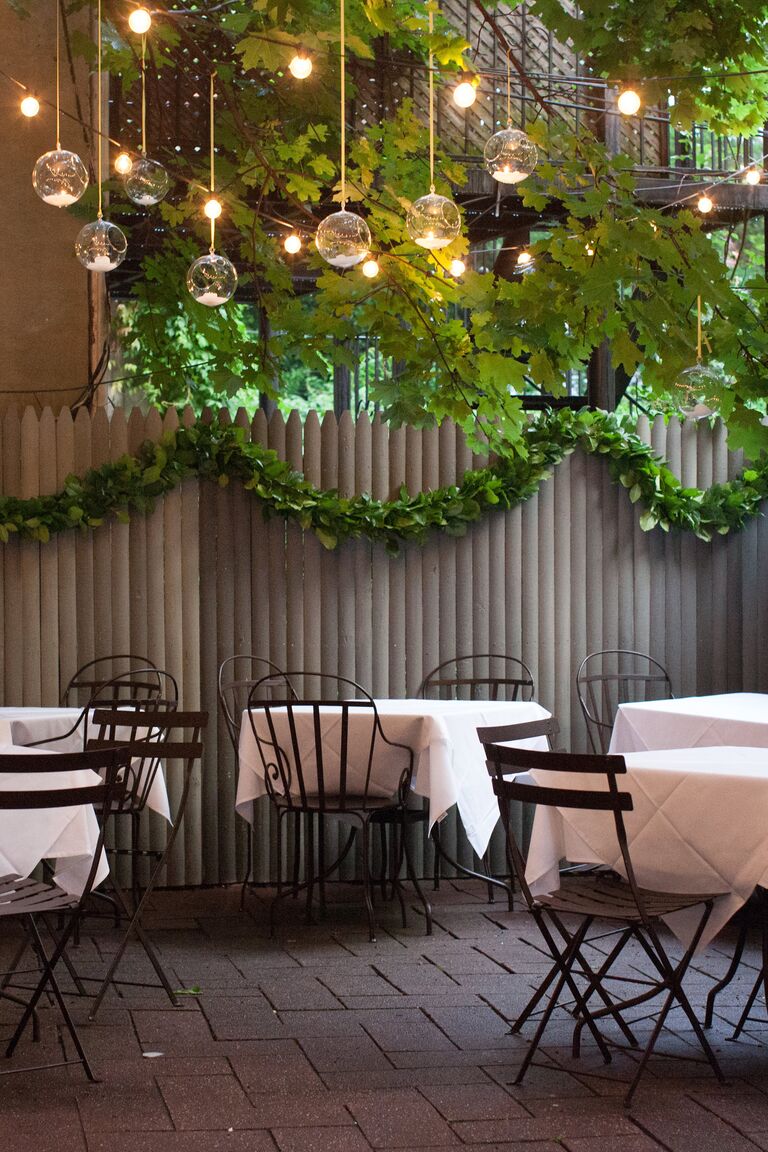 If your venue doesn't have many opportunities for decor (or if your set-up time is too short for an elaborate installation) a simple garland of lush greenery strung along the perimeter goes a long way, and takes minimal time to install.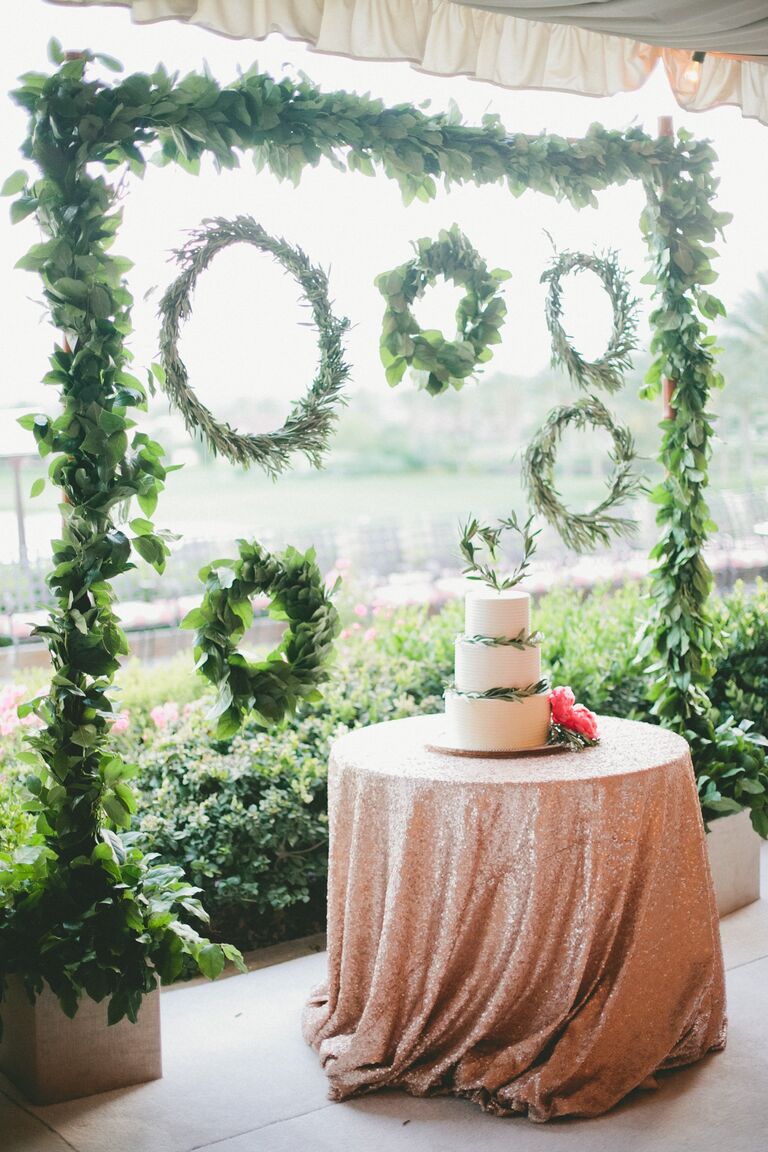 Wow-worthy wedding cake presentations are always trending. A background of suspended wreaths and coordinating cake decorations, paired with a pop of shine from the sequin tablecloth, calls attention to your confection in the best way possible.
12. On the Exit Car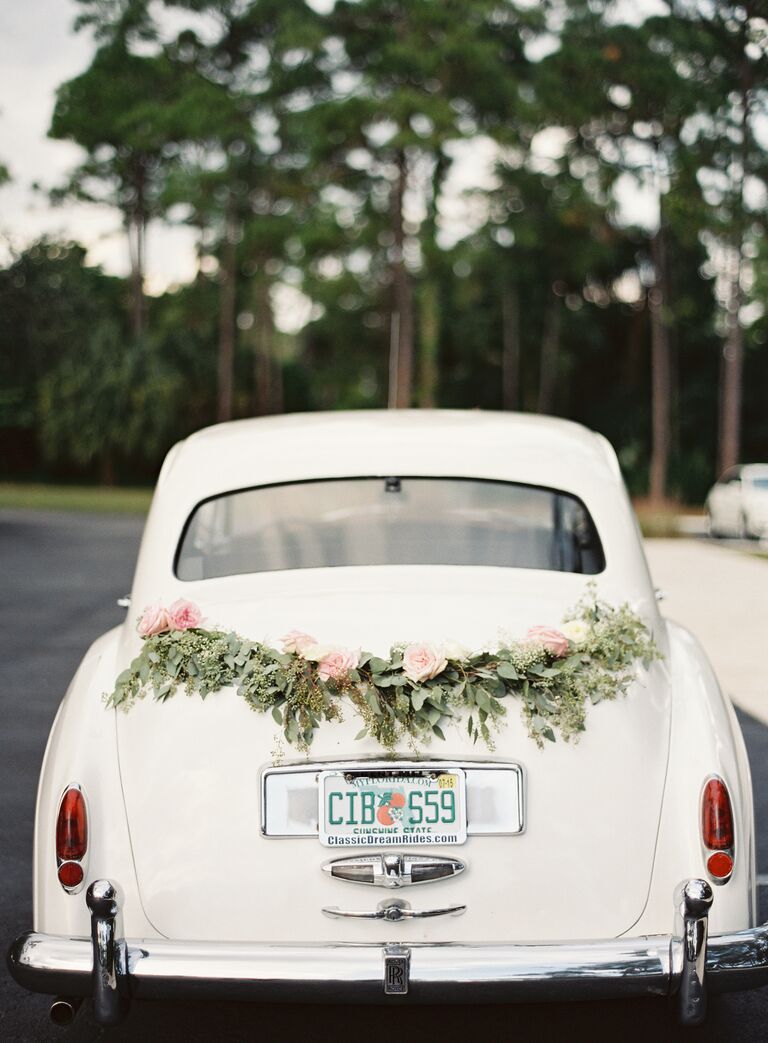 Thinking of making a romantic exit? Give your getaway car a little wedding day makeover of its own with an arrangement of roses and seeded eucalyptus.
13. On the Flower Girl Baskets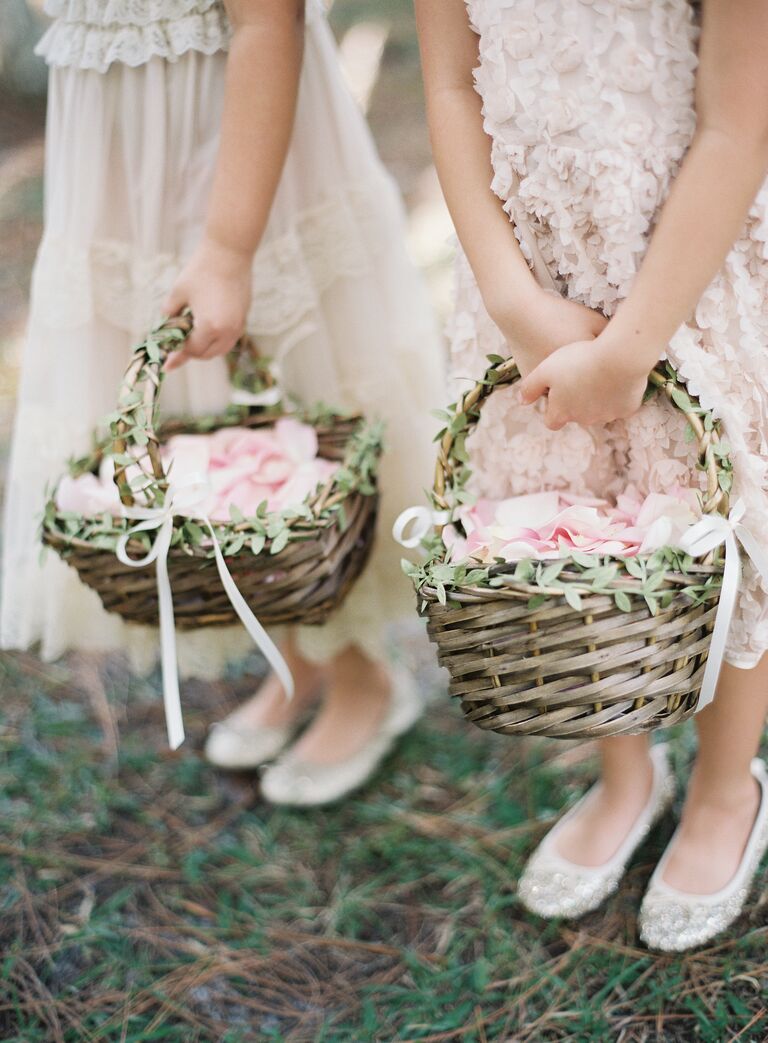 A petit accent of greenery around the flower girl baskets lends even more romance to the pretty petals.
See More!

> 3 sparkly garland ideas + how to make them!
> 12 places to use a wedding wreath
> The most nostalgic centerpieces we've ever seen (plus 10 ways to used dried flowers)