11 Celebrity Wedding Gifts A-List Couples Exchanged To Commemorate Their Big Day
You're going to wish you were marrying a celebrity.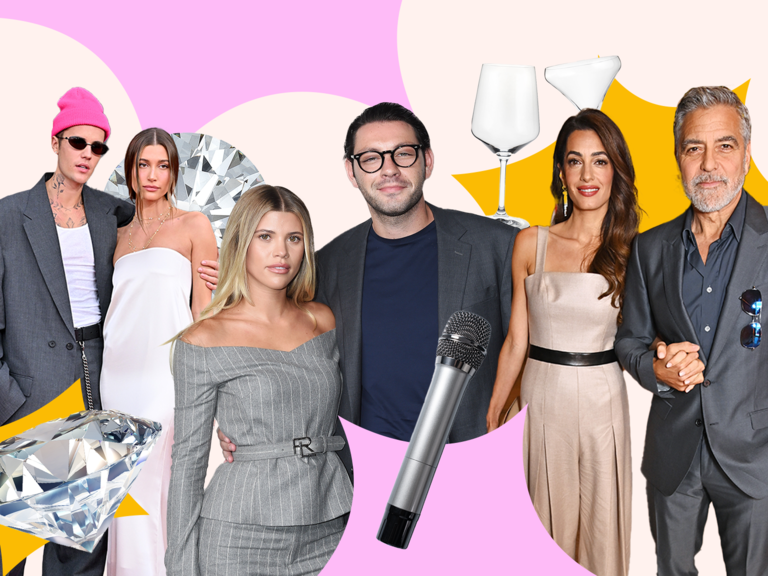 Photos: Getty Images,Design: Tiana Crispino
We've all dreamed about marrying a celebrity at one point (for me, it was Chris Evans yesterday). While the odds of tying the knot with a celeb are low (but never zero), we're still fascinated by their lives and love stories—especially their extravagant weddings. We've found that celebrity wedding gifts are just as luxurious and full of glitz and glam as their attire and venue decor (read: really, really expensive wedding gifts). We did some serious sleuthing to find out what your favorite celebrity couples gifted each other to commemorate their big day. Warning: Don't be intimidated, soonlyweds! It really is the thought that counts when it comes to a wedding gift for your bride, a wedding gift for your groom or one for your marrying partner.
Beanie Feldstein's Wedding Gift to Bonnie-Chance Roberts
Actress Beanie Feldstein and producer Bonnie-Chance Roberts shared all their camp-themed wedding details with Vogue and we couldn't be s'more in love! In the interview, Feldstein showed off a lovely detailed shot of their engagement and wedding rings. In the picture was a simple, tri-stone ruby ring she gave Bonnie for the wedding as her "something new."
Elliot Grainge's Wedding Gift to Sofia Richie Grainge
Sofia Richie married Elliot Grainge in the South of France on April 22, 2023 at arguably the most-talked-about wedding of the year. According to an interview with Vogue, her surprise wedding gift from her now-husband came as she was walking down the aisle. She had chosen "Until I Found You" by Stephen Sanchez as her processional song, but little did she know, Sanchez would be singing it live. He even changed a few of the lyrics to her name. Talk about ceremony goals!
Jonathan Owens' Wedding Gift to Simone Biles
Simone Biles didn't just win at the Olympics, she struck gold with her husband, Jonathan Owens. The gymnast took to Instagram ahead of her big day to show off two designer bags gifted to her by then-fiancé Jonathan Owens—both of which are fit for a bride. Essentially Sports reports that one was a beige raffia Prada Triangle bag worth about $2,550 and the other was a white lambskin Chanel bag worth $3,050.
Justin Bieber's Wedding Gifts to Hailey Bieber
The Biebers are all about bling! On top of Hailey Bieber's estimated $500,000 engagement ring, Justin slid on two Tiffany & Co. wedding rings at the ceremony. According to his Instagram story on October 4, 2019, he also gifted her a trendsetting gold chain necklace with a diamond-encrusted "wifey" charm. For himself, he got a $60,000 gold Audemars Piguet watch.
Shawn Johnson East and Andrew East's Wedding Gifts to Each Other
Biles isn't the only gold-medal gymnast on our list. When Shawn Johnson married Andrew East in 2016, they started the day with a gift exchange. They told People that Johnson made a scrapbook of mementos from their relationship like poems and sports game tickets, while East wooed his new wife with a string of pearls, a handwritten card and a serenade during the reception.
Amal Clooney's Wedding Gifts to George Clooney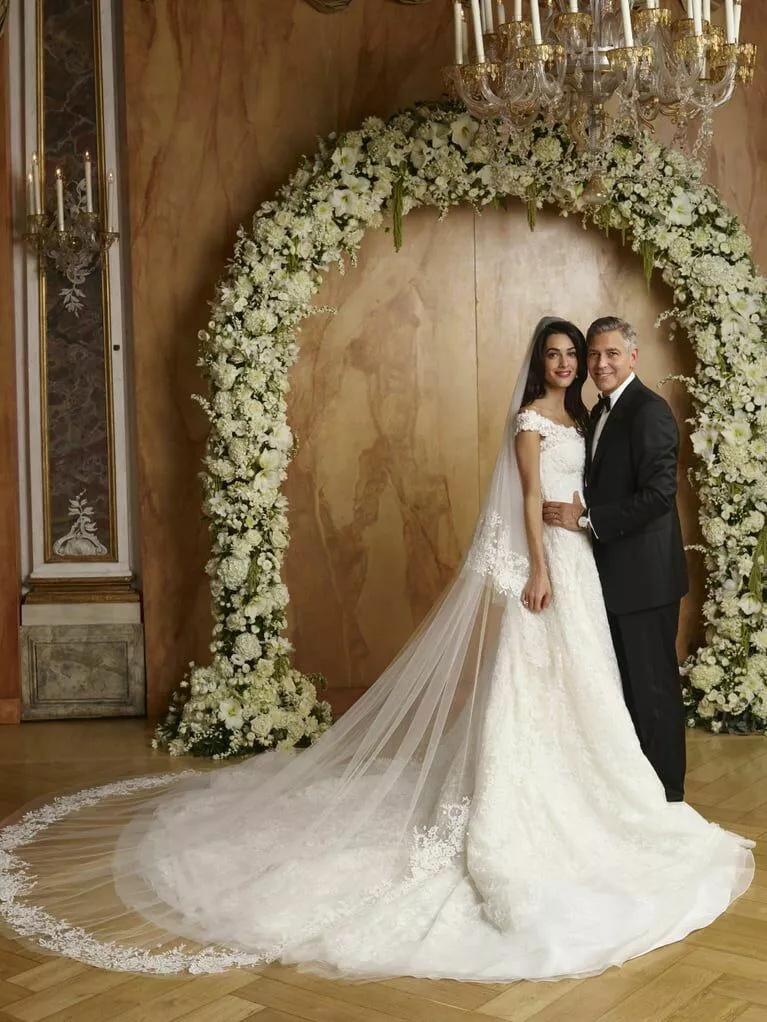 Amal seems to be the sentimental type and we're loving it. E! News shared that her surprise newlywed gift for Clooney was 12 Murano cocktail glasses from Venice that were designed to match the ones they used at their wedding venue in Italy, Hotel Cipriani. Sources say the colorful drinkware is worth $100 a piece and that she paired them with matching silk napkins and handcrafted napkin holders that cost $2,500. We definitely want to go to a dinner party at their house to see it all in person. (Psst, unique glassware is a totally copyable wedding gift idea.)
Angelina Jolie's Wedding Gifts to Brad Pitt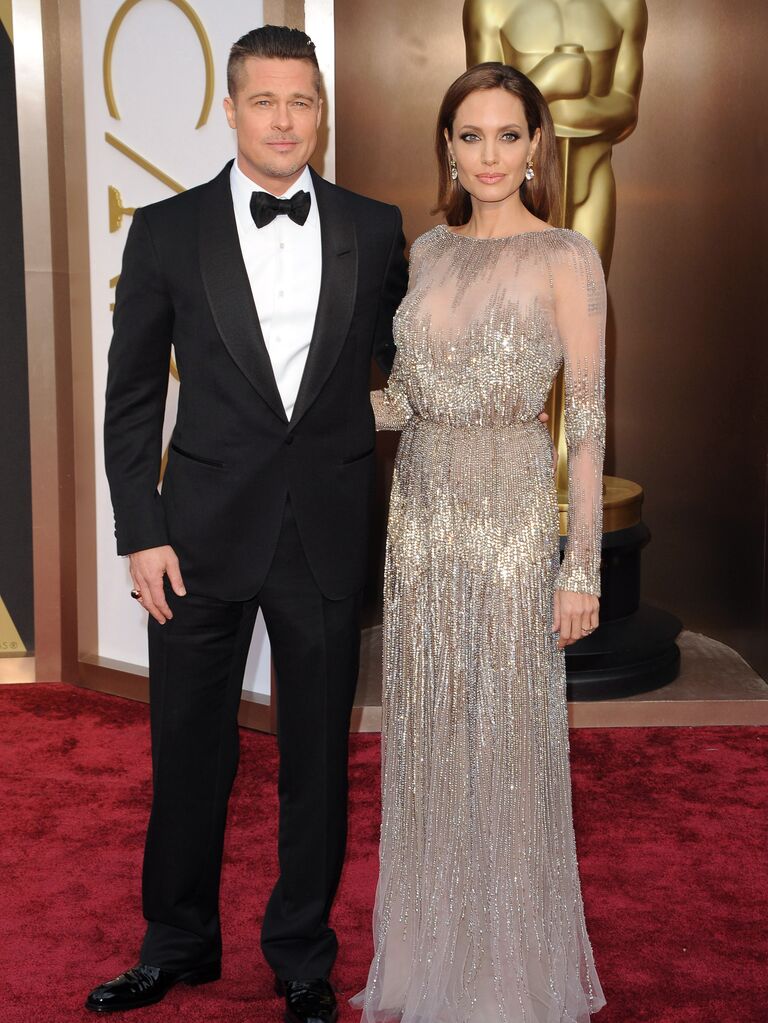 TMZ reported that Angelina Jolie spent $250,000 on Brad Pitt's wedding gift—and it's definitely not what you'd expect. The actress gave her then-husband one of Ernest Hemmingway's typewriters. Actually, his last typewriter to be exact, which he used to write the 1940 novel For Whom the Bell Tolls. That's not all, though. Mirror UK reported she also gave him a 1952 Patek Philippe platinum watch inscribed with the words: "To Roly from Nessa," which are their characters' names in the film "By the Sea." The total? Just under three million dollars. It's safe to say Jolie knows how to impress with luxury wedding gifts.
Jessica Simpson and Eric Johnson's Wedding Gifts to Each Other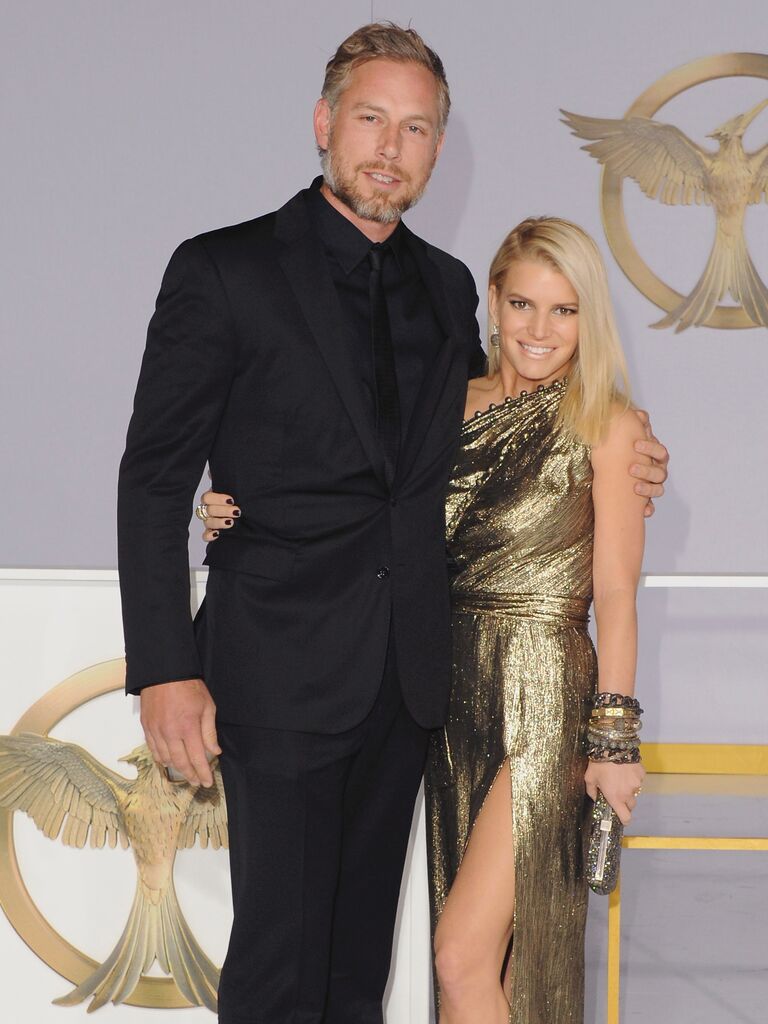 Jessica Simpson and Eric Johnson told People all about their wedding gifts to each other. The groom received vintage Neil Lane cuff links made from black enamel and encrusted with diamonds that he wore one the big day with his custom gray John Varvatos tuxedo. Meanwhile, he gave his bride a custom photo book with snapshots he had been collecting over the prior year. Major "aww" points to both newlyweds.
Kanye West's and Wedding Gift to Kim Kardashian
Kanye West's wedding gift to Kim Kardashian isn't for everyone. The U.K.'s Mirror revealed the rapper commissioned anonymous street artist Bambi to paint a picture of his new wife in just a G-string and Louboutins. He titled the art "Perfect B*tch'' and it was hung in their bedroom. To each their own, indeed. You won't find this gift on any other celebrity wedding registry.
James Righton's Wedding Gift to Keira Knightley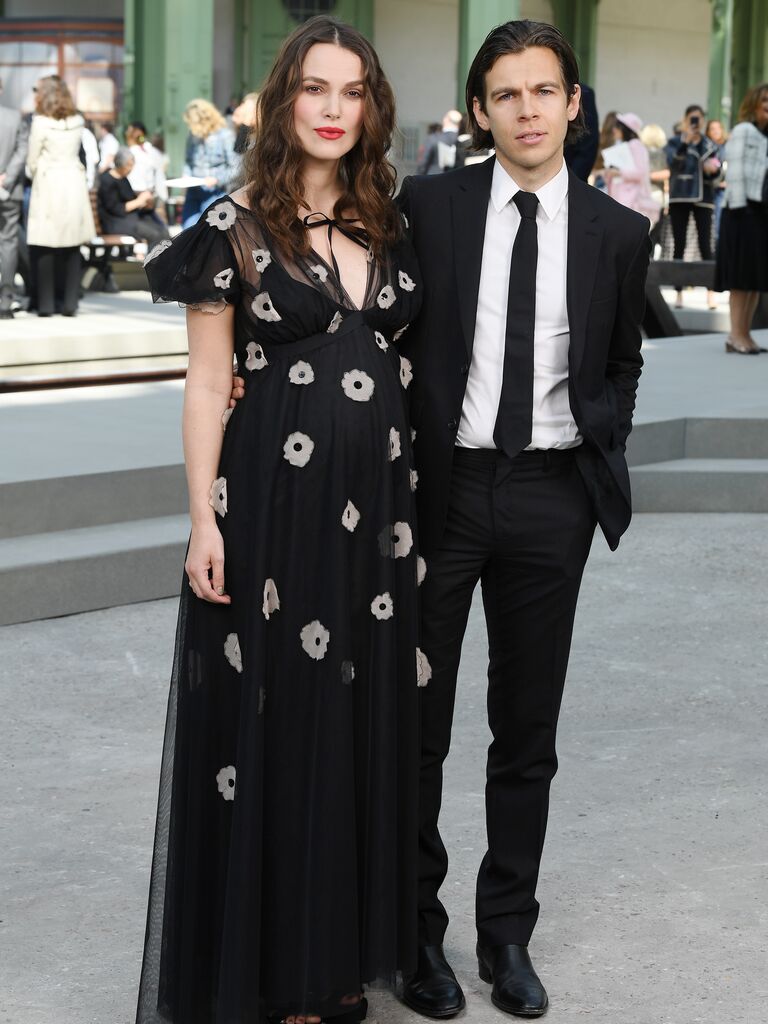 James Righton gave Kiera Knightley a very unique wedding gift: a 100-year-old olive tree carved with their initials and wedding date inside a heart. According to a Sun UK article, he had it planted in the back garden of her home in France on the wedding day, so it was revealed to her and their guests at the same time. According to their source, Knightley giggled upon seeing her gift. Don't be fooled by this celebrity wedding gift's comparative simplicity; the tree cost just under $4,000.
Tom Cruise's Wedding Gift to Katie Holmes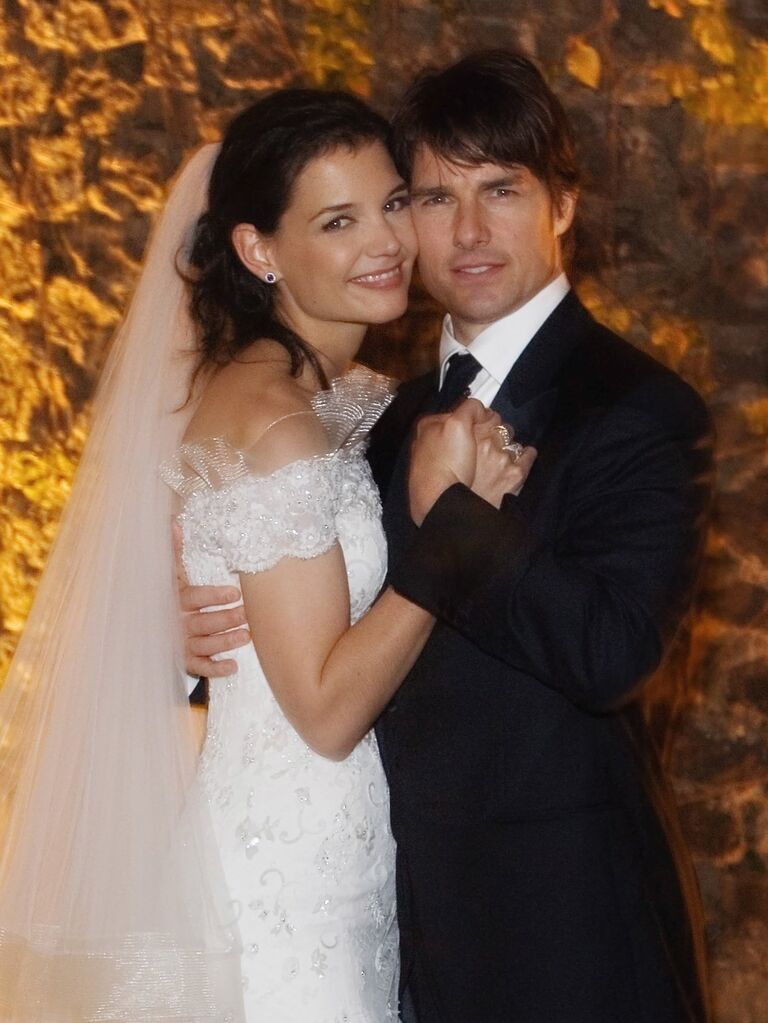 The most expensive celebrity wedding gift on our list: a $20 million jet. (Sorry, this isn't available on The Knot Registry Store.) Throwing it back to 2006 when Tom Cruise married Katie Holmes, Hollywood.com reported he ordered a customized Gulfstream jet for her so she could pick up on his love of flying. Honestly, this makes a lot of sense considering it comes from the star of "Top Gun."