Here's What 9 Celebrity Couples Put On Their Wedding Registries
Dying to know what stars like Kim Kardashian and Meghan Markle registered for? We've got the scoop.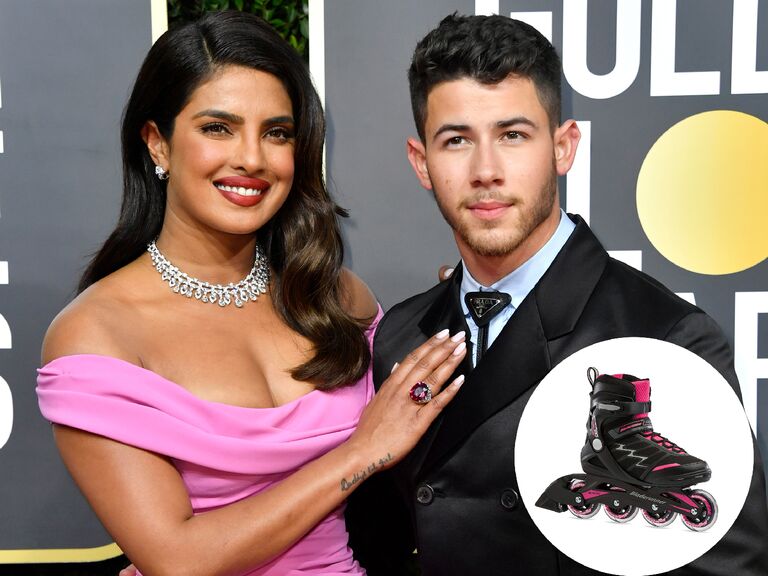 Frazer Harrison/Getty Images
Celebrities—they're just like us, especially when it comes to registering for wedding gifts. We're big believers that making your registry is one of the most exciting aspects of planning your big day. (After all, when else in your life can you make a wishlist of items for other people to buy for you?) Plus, wedding registries have evolved to be more innovative than ever before. While you can still request traditional wedding gifts, like linens, fine china, and kitchenware, you can also ask for more creative items tailored to your lifestyle, such as cash funds, date night experiences, sports tickets, honeymoon excursions, and so much more.
If you're stuck on what to add to your registry, you can certainly get registry gift inspiration directly from retailers (like The Knot Registry Store) and curated shopping guides (like The Knot Registry Award winners). But sometimes, the best ideas come from real couples themselves. And if you've ever wondered whether or not celebrities make wedding registries, they definitely do—and we have an inside look, right here. Below, take a peek at what nine celeb couples registered for ahead of their weddings. And, if you feel so inspired, go ahead and add them to your own registry on The Knot.
JoJo Fletcher and Jordan Rodgers
As one of the most beloved couples of Bachelor Nation, JoJo Fletcher and Jordan Rodgers' wedding was one of the most highly anticipated. And ahead of their May 2022 nuptials, they used The Knot to make their wedding registry. While their wishlist certainly featured a few classics, like a standing mixer, a Dutch oven, wine glasses, and serveware, their long engagement (75 months, to be exact!) allowed them to stock up on the essentials. As such, they used their registry to request cool experiences to kick off newlywed life, like NFL tickets, a Napa Valley dinner train ride for two, and a Winc subscription to test out new wine blends. "At first, we didn't even know if we wanted to have a registry, but our friends and family said they wanted to give something," Rodgers told us. "We loved the ability to add charities, experiences, and cash funds for things like renovations. There were so many other ways our loved ones could give and feel involved in our lives other than just giving a kitchen appliance. We wanted to give them a lot of different options, and The Knot has the ability to put it all in one so that it's all-encompassing."
Meghan Markle and Prince Harry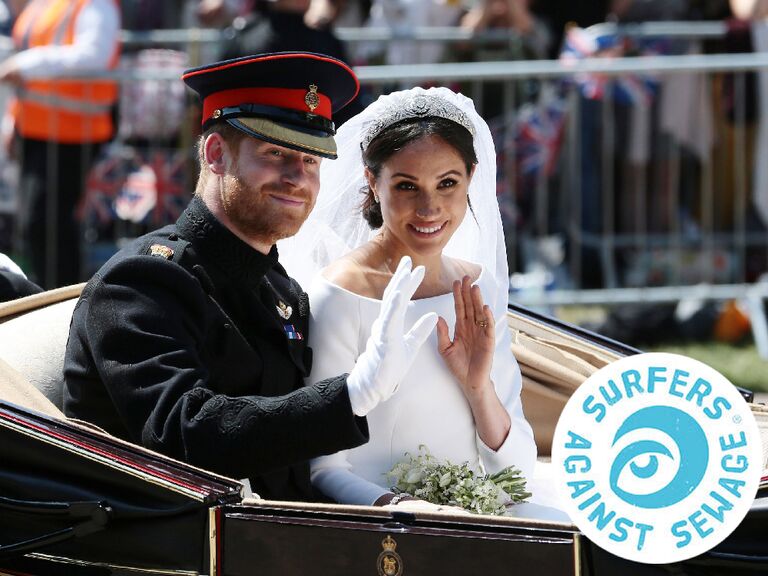 Do you make a wedding registry when you're royalty? The answer is yes…kind of. Ahead of Prince Harry and Meghan Markle's long-awaited 2018 nuptials, palace officials actually released a statement regarding gifts for the to-be-weds: "Prince Harry and Ms. Meghan Markle are incredibly grateful for the goodwill shown to them since the announcement of their engagement and are keen that as many people as possible benefit from this generosity of spirit. The couple have therefore asked that anyone who might wish to mark the occasion considers making a donation to charity, rather than sending a wedding gift." The duo selected a number of charitable organizations for well-wishers to donate to, including The Children's HIV Association, Surfers Against Sewage, Scotty's Little Soldiers, and The Wilderness Foundation.
If you, too, would rather have guests donate to a worthwhile cause, you can easily do so through The Knot Registry! Consider setting up a GoFundMe Registry, which allows your loved ones to seamlessly support the charity of your choice.
Brittany Snow and Tyler Stanaland
Just like JoJo and Jordan, actress Brittany Snow used The Knot to make her wedding registry as well. Leading up to her wedding with realtor Tyler Stanaland in March 2020, she opened up about which selections meant the most. "Our favorite registry item was probably the Billie diabetes fund," Snow told us, referencing their rescue pup Billie Jean September Snow, who has diabetes. "We care about that little girl more than anything. Her health and her life is and will always be the most important thing. Our friends and family know this, so it was touching when they wanted to help in that way. Knowing it would be used for our number one family member." They also added a donation to the Surfrider Foundation on their registry in honor of Stanalad's love for surfing.
Beyond their charitable selections, the couple also registered for traditional household items, like an espresso machine, a margarita maker, a Yeti Cooler from REI and a snorkel set. Also on their registry? A cash fund for a lifetime of limes….for margaritas, of course!
Paris Hilton and Carter Reum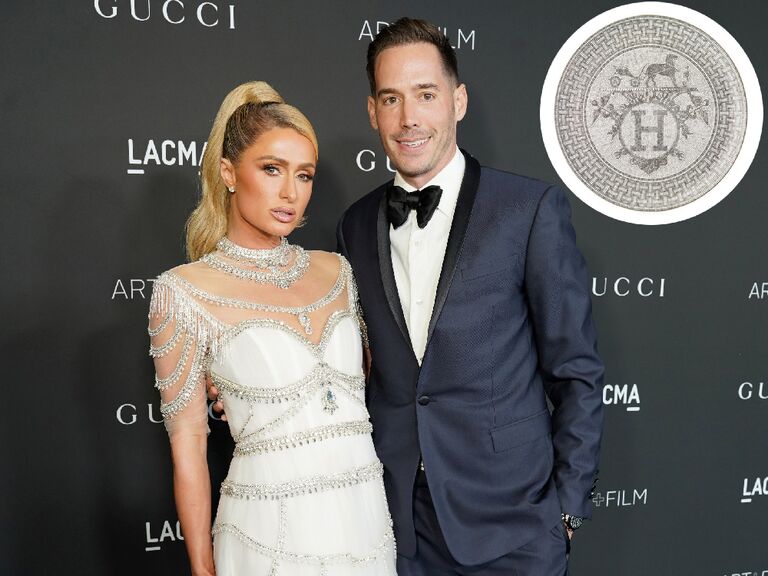 Ahead of Paris Hilton's star-studded wedding to Carter Reum in November 2021, fans found their online registry—and it included quite a few luxurious selections, like Hermès serving dishes, Versace plates, Baccarat glassware, a crystal caviar server, and crystal butterfly figurines. According to Page Six, the entire gift list was valued at over $60,000.
Priyanka Chopra and Nick Jonas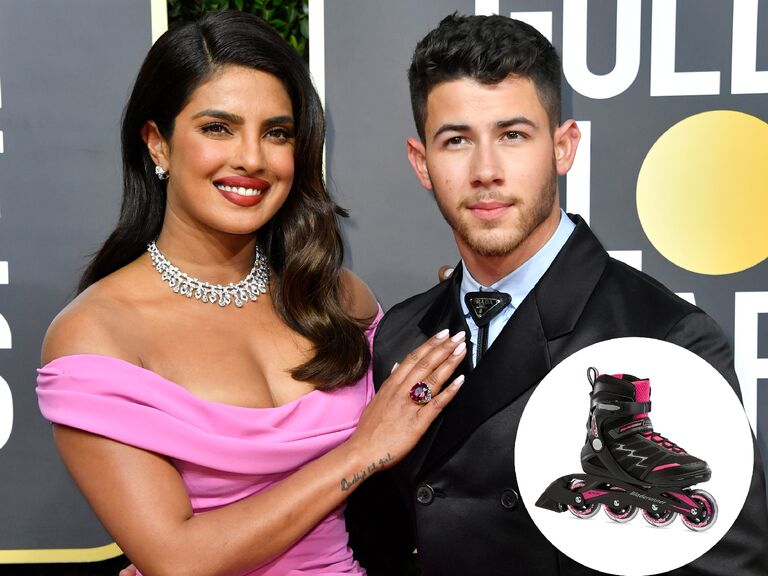 Before she wed Nick Jonas in December 2018, Priyanka Chopra revealed some of her top registry selections—many of which were chosen with hosting in mind. "I've always been an entertainer," Chopra told People at the time. "My home is always bustling with loved ones. I have a very close-knit set of friends and so does Nick and I like being a host."
Her selections were, indeed, perfect for entertaining. Her wishlist featured items like a standing mixer, a Vitamix blender, glassware, and utensils. (We imagine they've since been used for family dinners with Joe and Sophie and Danielle and Kevin.) But Chopra didn't limit her selections just to the kitchen: she also requested a few fun items, like rollerblades, a record player, and even a yellow raincoat for her dog.
Jennifer Lawrence and Cooke Maroney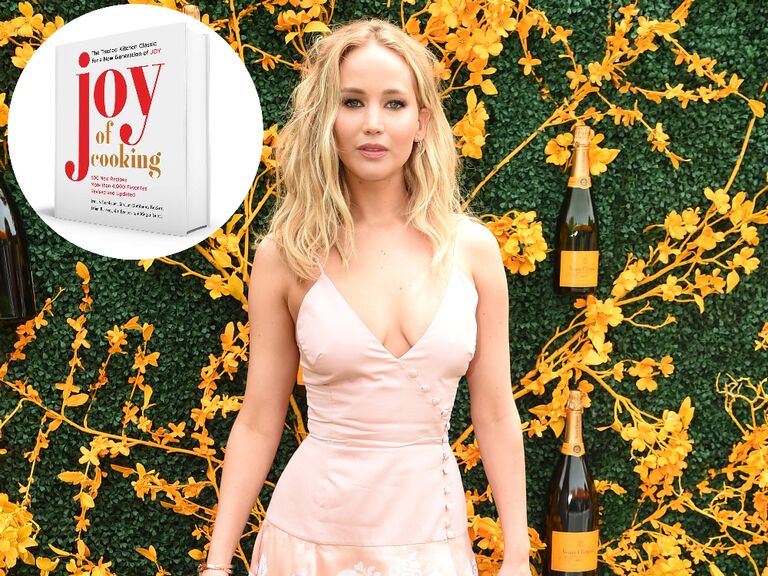 Although details of Jennifer Lawrence and Cooke Maroney's intimate 2019 wedding are still hard to come by, she did reveal exactly what she registered for. In a press release, the actress gave fans a glimpse into some of the items she requested for her newlywed nest. "I love trying new recipes, so it's important to have the right tools in the kitchen," she said. Some of her hand-selected picks included Shun's top-notch chef's knife, the dutch oven from Le Creuset, Marcato's Atlas pasta machine, a marble rolling pin from Fox Run, a matching cheese slicer from the same brand, and a marble serving board from Anolon. She also asked for the wildly popular cookbook "The Joy of Cooking."
Given that she also loves to host, she requested a few barware accents, a speaker and a Roomba. And, in preparation for her honeymoon, she also added a Kindle, Apple AirPods, and a cashmere travel set from Jet & Bo.
Kim Kardashian and Kris Humphries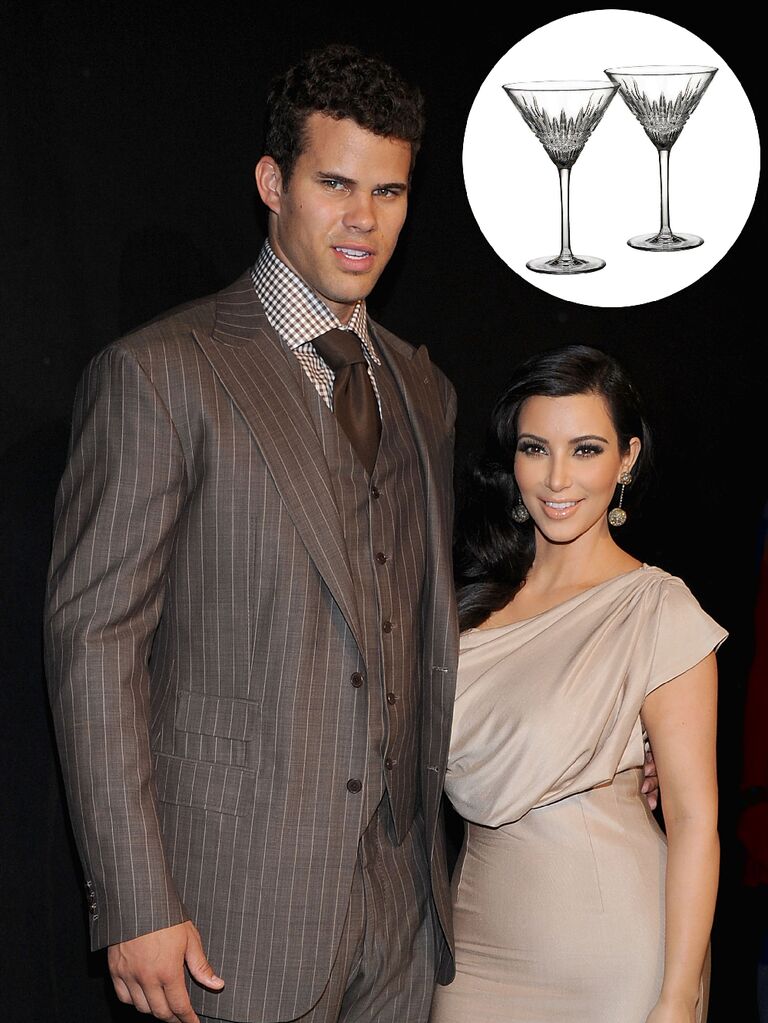 Despite only being married for 72 days, Kim Kardashian and Kris Humphries did have a wedding registry—and we know exactly what was on it. Back in 2011, People revealed what the famous duo asked for, and it's quite reminiscent of Paris Hilton's wishlist. Their selections included a luxe variety of home goods and serving pieces, like Hermès presentation plates, martini glasses, vases, picture frames, and an ice bucket with matching tongs. The list even included a few avant-garde picks, like two nude meditating statues.
Kristen Bell and Dax Shepard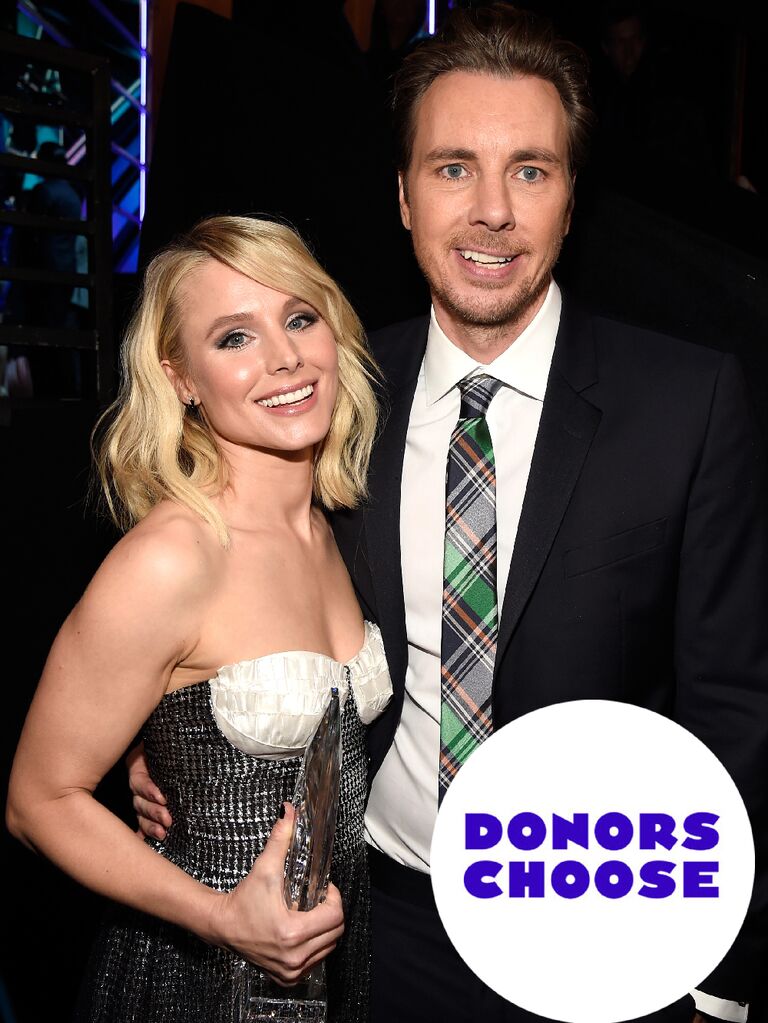 Longtime Hollywood couple Kristen Bell and Dax Shepard didn't have a registry when they got married back in 2014. But in a 2019 interview with The Knot, the couple reflected on what they would register for if they got married again today—and much like Meghan and Harry, they'd want their guests to donate to a good cause rather than splurge on presents. "I would absolutely divert, as we do for our birthdays and Christmas presents to each other, it to somebody who actually needs it," Bell told us. "I would create a registry [that includes] Donors Choose, which is a website where you're allowed to see a list of what teachers need in the United States and you can see what they're buying on their own dime."
Whitney Port and Tim Rosenman
Although The Hills star Whitney Port didn't reveal her exact wedding registry with husband Tim Rosenman, she did tell The Knot some of her favorite selections. In a 2018 interview, she shared that Marshalls is one of her go-to retailers for wedding must-haves, saying, "Their selection allows you to explore and get inspired," allowing couples to get the looks they love "for less without sacrificing on quality." When asked about registry recommendations, she recommended crystal champagne glasses, Italian leather luggage and travel accessories (perfect for a honeymoon!), wicker picnic baskets for a spontaneous summer park date and a waffle maker, because it's "a must for those future breakfasts in bed."