These 3D Arcade Wedding Invitations Are Completely Awesome
by Kristin Doherty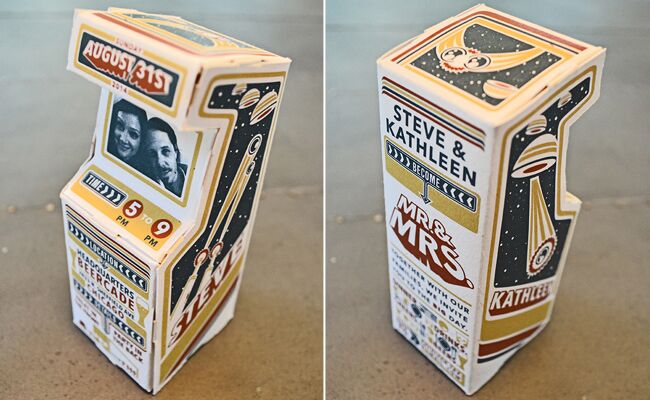 When it comes to invitations setting the stage for a wedding, Kathleen and Steve earned the high score. The couple sent out invitations that can be folded to resemble retro arcade machine — perfect for their bar-arcade venue!
The 3D invitations, created by graphic designer William Flegal, were inspired by the old-school games in the reception venue, Headquarters Beercade in Chicago. ­He seamlessly incorporated important wedding details with an outer space­­­-inspired design to match the venue's 1980s style.
The invitations were printed on thick card stock mailed out flat — and the couple decided not to include assembly instructions. "We loved that our guests would get to discover the final piece as they messed around with it," Kathleen says. She did add that a handful of her guests couldn't piece it all together and gave up!
And as you could imagine, with invites like these, she and Steven have more out-of-the-box surprises planned for their wedding day. We'll keep you updated — until then, check out their one-of-a-kind, pop-up invitations below.
The invitations were mailed out flat.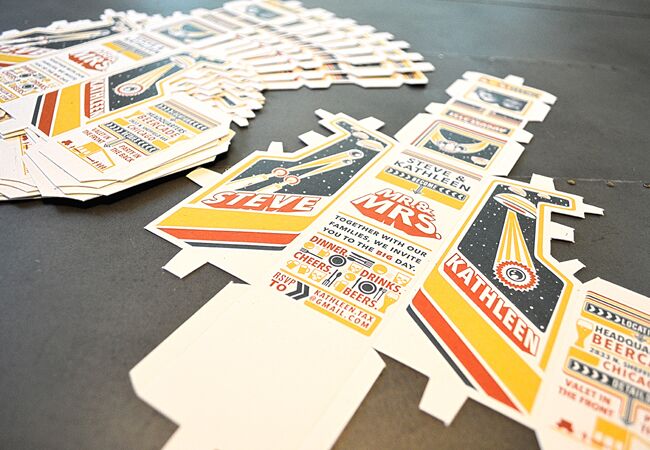 Guests had to do a bit of folding…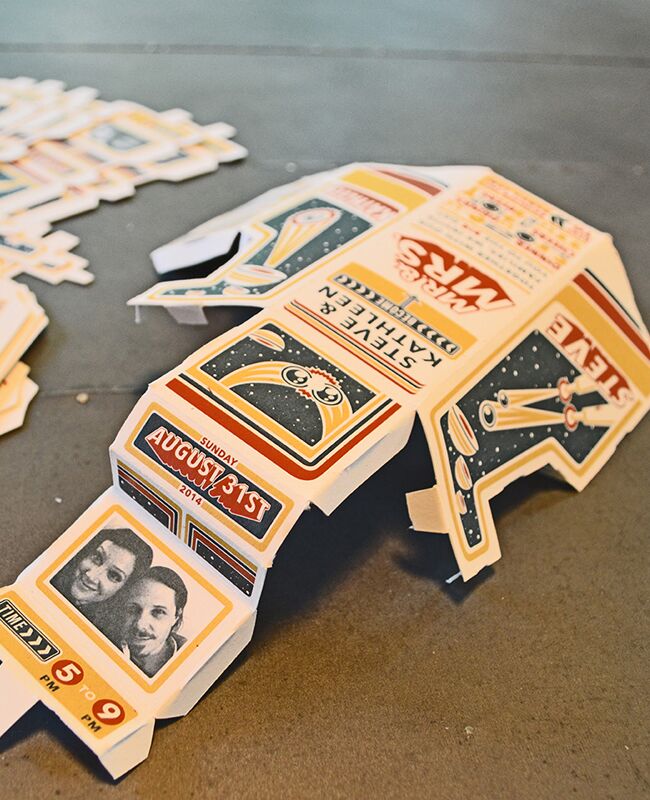 …and then slide the tabs into place.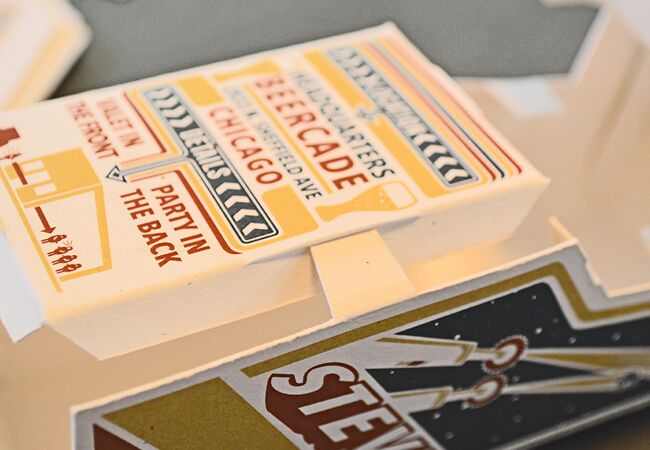 And viola! The coolest 3D invitations ever.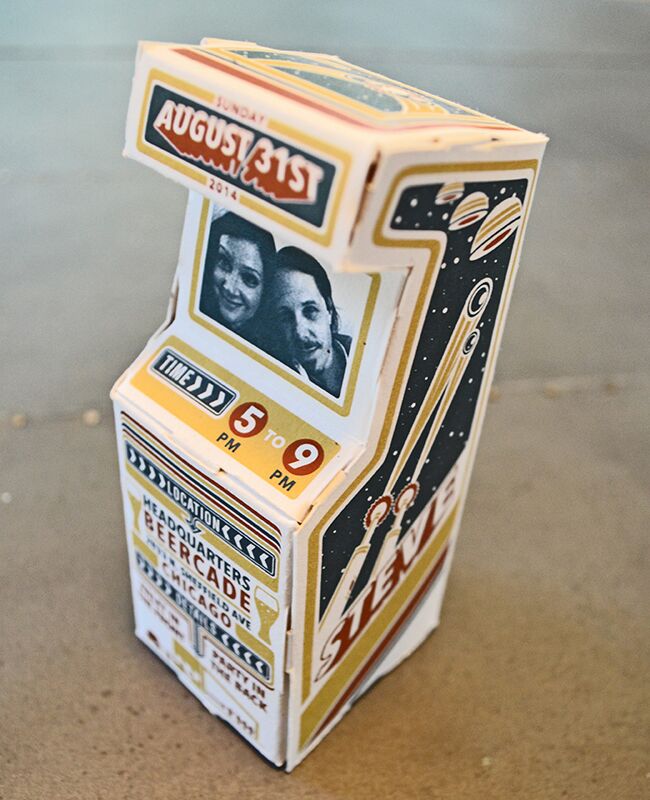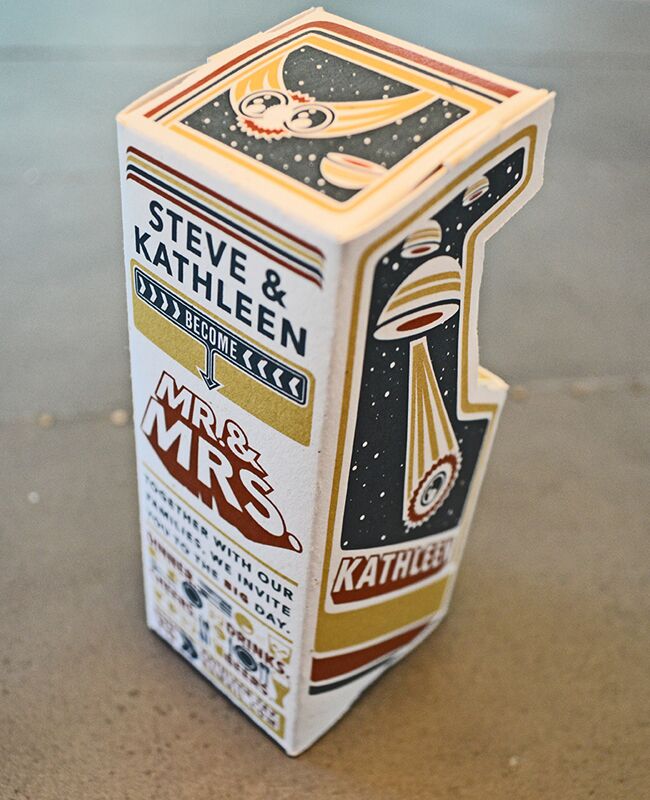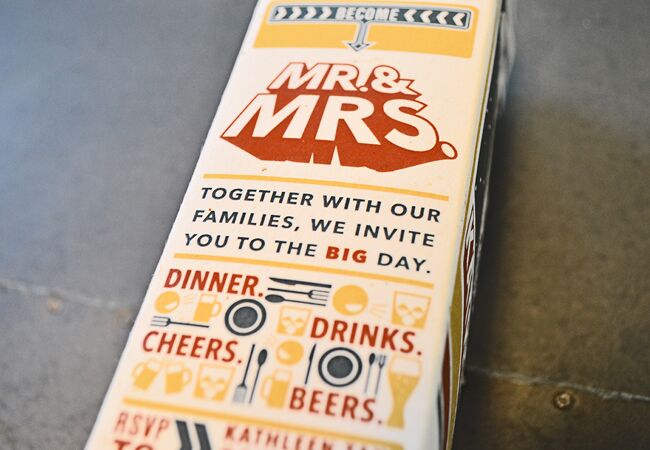 Want more? Right here!
> Creative invitations inspired by movie posters