All You Need to Know About Serving Wine at Your Wedding
Everything you need to know about wine for your wedding, in one handy, Pinnable graphic.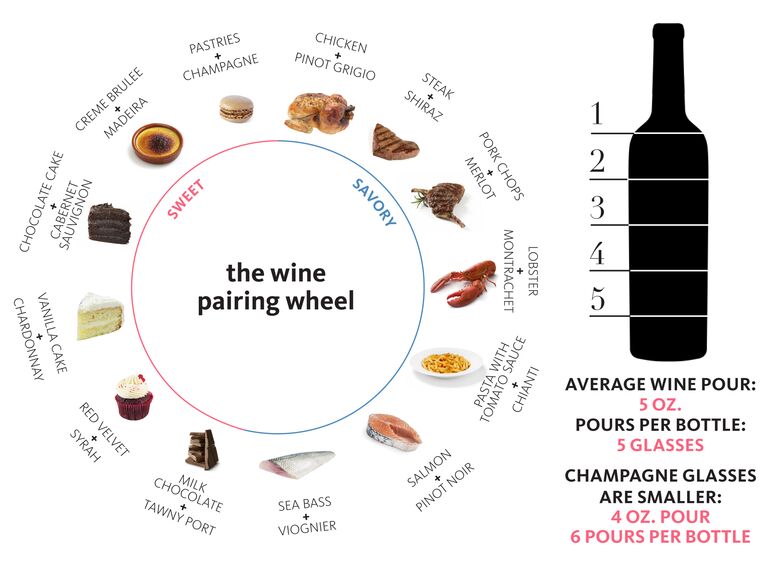 When it comes to choosing the wine for your wedding, it's not as simple as red and white. Check out our cheat sheet to calculate how much you'll need to serve, find the best food pairings and learn other fun facts about your much-loved vino.