This Is How Much Couples Will Spend on Valentine's Day in 2017
Hint: It's way more than a box of chocolate costs.
by Ivy Jacobson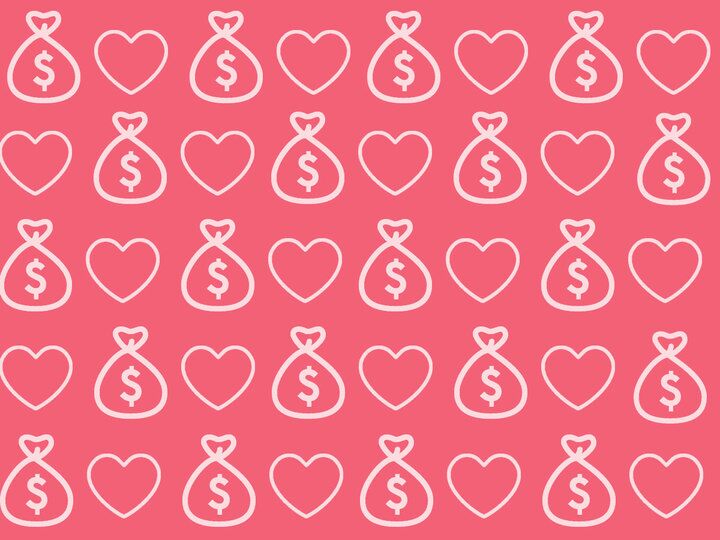 Coco Chanel reportedly said, "The best things in life are free. The second best things are very, very expensive." This statement definitely applies to Valentine's Day: While love is free, all the extras will cost you, according to WalletHub. On average, couples will spend $136.57—each—on Valentine's Day. Their number crunchers calculated other top spending trends for Valentine's Day this year, and the findings are pretty surprising, even though we've all seen the empty flower stands, ripped-apart card and candy aisles, and packed restaurants year after year. 
$18.2 Billion: Total Valentine's Day spending projected for 2017.  
$4.3 Billion: Will be spent by the 18.7 percent of celebrators who plan to buy jewelry.  
$2 Billion: Will be spent by the 34.7 percent of celebrators who plan to buy flowers.  
53 Percent: Share of women who said they would break up with their significant others if they receive nothing for Valentine's Day.  
20 Percent: Share of people who will buy Valentine's Day gifts for their pets.
WalletHub also determined the most romantic, yet affordable, cities for celebrating Valentine's Day by comparing 100 of the largest US cities across 20 key metrics, ranging from "florists per capita" and "number of attractions" to "cost of a three-course meal for two." Is your city included?
1. San Francisco, CA 
2. Scottsdale, AZ 
3. Orlando, FL 
4. Honolulu, HI 
5. Seattle, WA 
6. Las Vegas, NV
7. Atlanta, GA 
8. Portland, OR 
9. San Diego, CA 
10. Denver, CO

11. Tampa, FL
12. Austin, TX 
13. Irvine, CA 
14. Chandler, AZ
15. St. Louis, MO 
16. Minneapolis, MN 
17. Henderson, NV 
18. Washington, DC 
19. Plano, TX 
20. Colorado Springs, CO

Check out more of WalletHub's fun Valentine's Day facts for 2017 below.