18 Classic 37th Wedding Anniversary Gift Ideas
Finding the perfect 37th anniversary gift just got easy.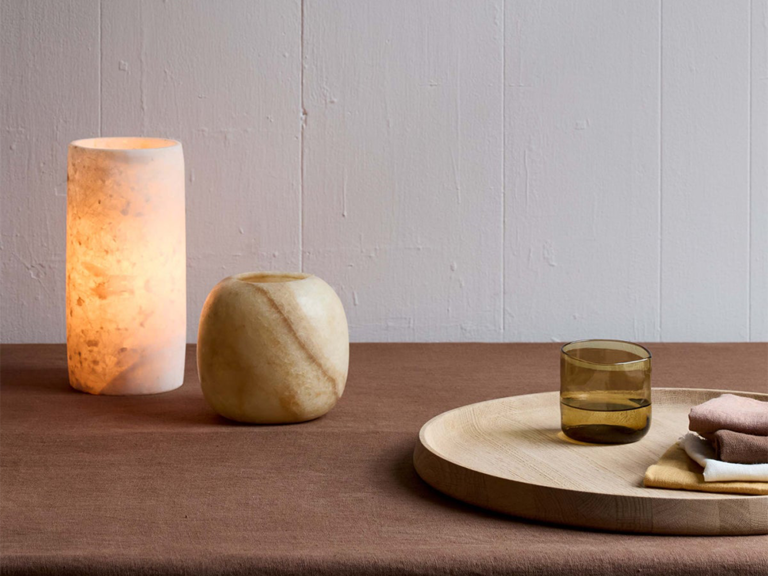 We have included third party products to help you navigate and enjoy life's biggest moments. Purchases made through links on this page may earn us a commission.
As far as shopping for anniversary gifts goes, the 37th wedding anniversary theme can pose a challenge for loved ones and friends alike. There is no traditional gift or gemstone, but the modern gift is alabaster. While alabaster gifts may not jump to mind, we've rounded up lots of great options. We've also included some non-themed gifts that are sure to delight at a variety of price points.
In this article:
What Should You Give as a 37th Anniversary Gift?
While it can come in a variety of colors, alabaster is typically found in a creamy white color with semi-translucent properties. It's often been thought of as a stone for purifying and healing and, in some cases, was used to either draw good things to a person or pull bad away from them.
Used for carving figurines, statues and adornments, alabaster is considered both a noble mineral and a precious stone and can be found made from fine-grained gypsum or calcite, a harder variety. You can find alabaster used most often in homeware, though it is occasionally used in jewelry. You can also nod to alabaster's color and properties with other natural materials like mother of pearl.
Our Favorite 37th Anniversary Gifts
For our favorite 37th wedding anniversary gift picks we tried to include a balanced mix of alabaster along with some nontraditional options for those who want an expanded variety to choose from. No matter what option you're leaning toward, the name of the game is classic.
CB2 Alabaster Candle Bowl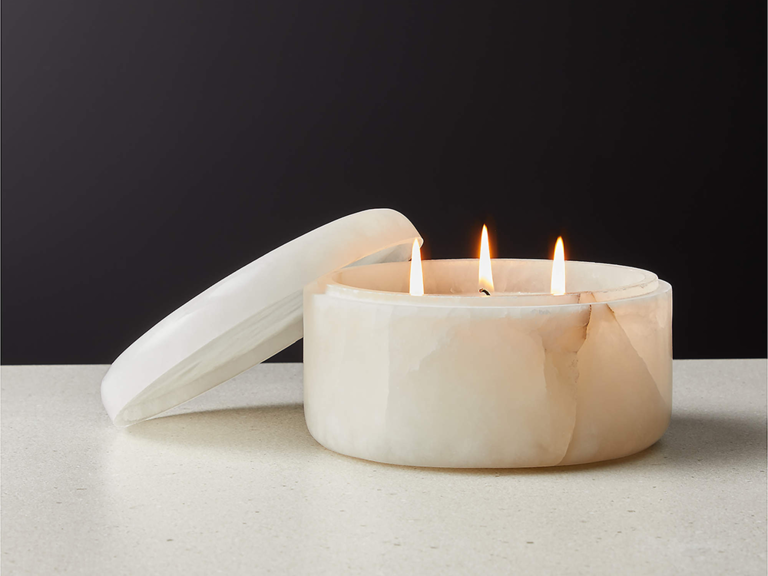 This three-wick candle is made in India and can serve as a beautiful keepsake box or catchall when the wax has burned away. Because of the natural color variations in alabaster, no two are exactly alike, making a unique gift.
William-Sonoma White Alabaster Slanted Bookends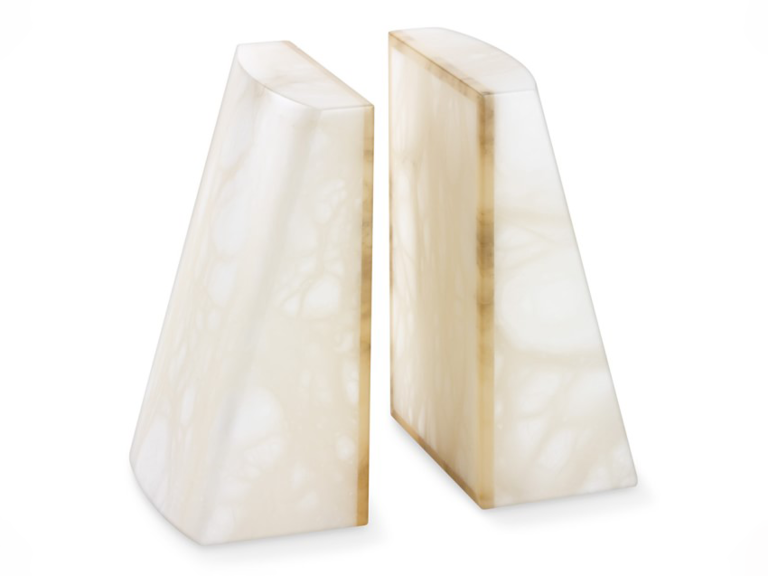 Whether you're shopping for the book lover in your life or someone who has an eye for design, these handmade white and tan gypsum alabaster bookends make for a high-quality 37-year wedding anniversary gift and would be a classic addition to any home.
Sirocco Alabaster Candleholder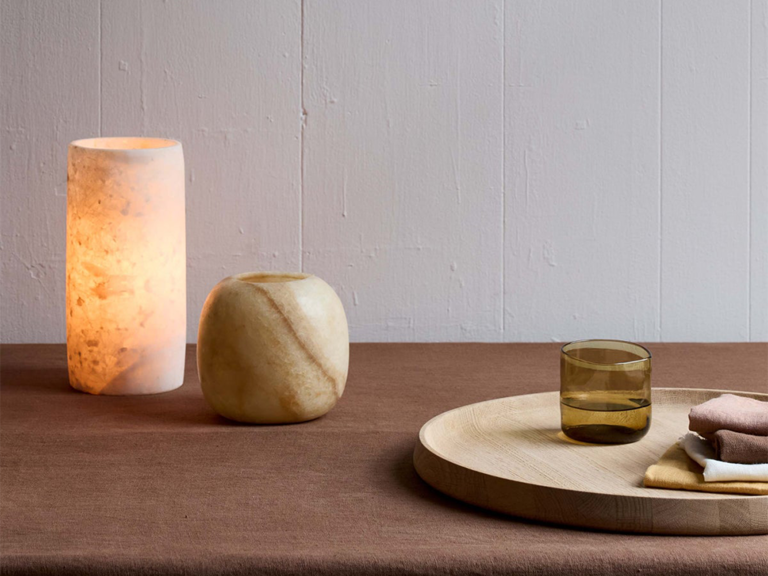 Let skilled artisans take care of your 37th anniversary gift. Made in Egypt, these alabaster candlesticks create a gentle, diffused glow to really set the mood. They can also be used to display things like dried flowers or branches. Just note the candleholder is not watertight.
L.L. Bean Katahdin 42mm Field Watch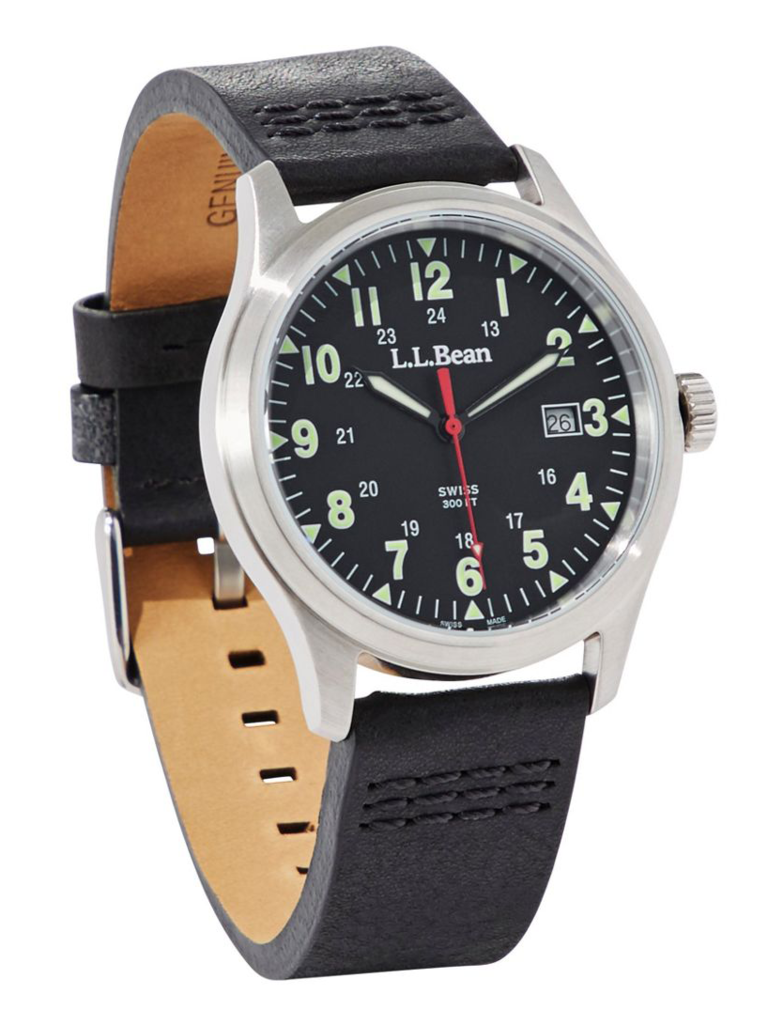 For an out-of-the-box gift for anyone who ventures off the beaten path, consider the Katahdin watch. Water-resistant up to 100 meters, this Swiss-made timepiece was inspired by the watches worn by WWII infantrymen and is available in three distinct color combinations.
Simon Carter Round Mother of Pearl Kaleidoscope Cufflinks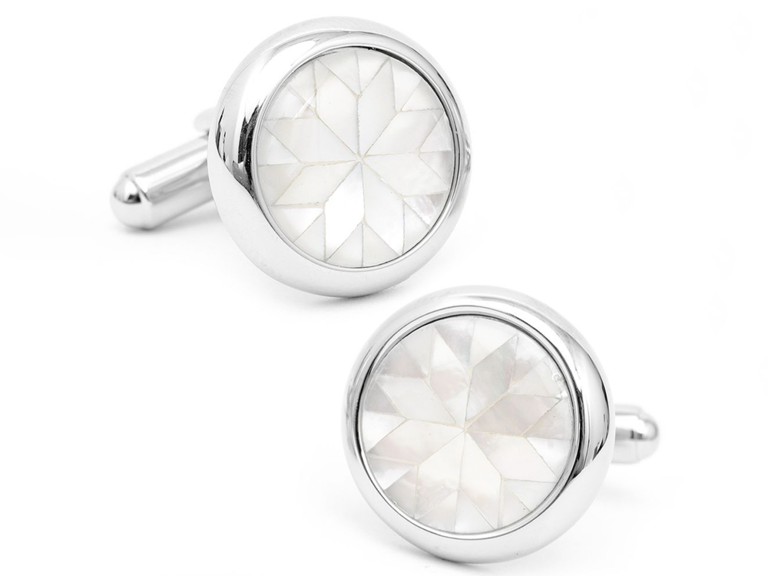 Though not made from alabaster, these cuff links share its distinctive milky whiteness. The round, beautifully cut mother of pearl face is mounted on a bullet-back closure and features a kaleidoscope design pattern.
Classic Touch Black Alabaster Bowl with Base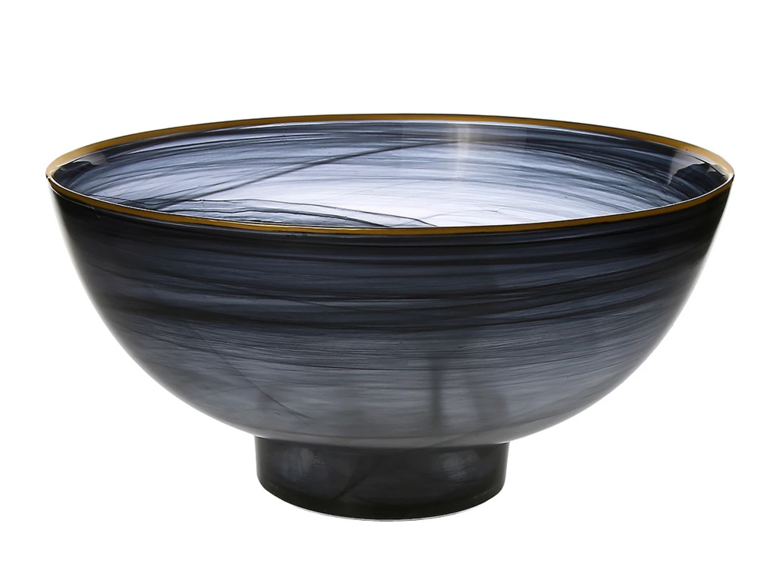 For those who like a more moody aesthetic, white alabaster gives way to black in this unique piece. Complete with a gold scallop edge, the imported bowl will add character and the look of luxury to any dinner party. It also works well as a statement piece unto itself on display in your home.
The Eternity Rose Silver-Dipped Rose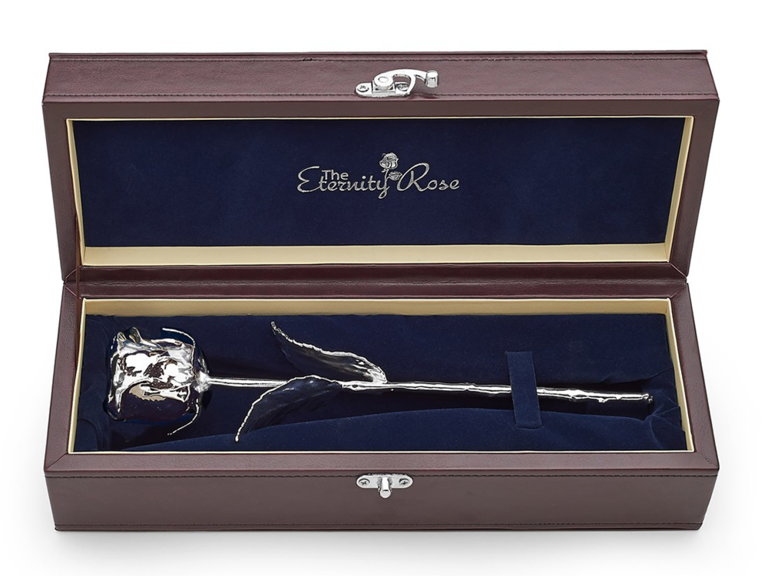 Eternity Rose preserves real flowers in 24-karat gold, silver or platinum to make the classic flower of romance last forever. It's a thoughtful way to convey your lasting love and affection to your loved one after 37 years of marriage.
Bearaby Weighted Chunky Knit Blanket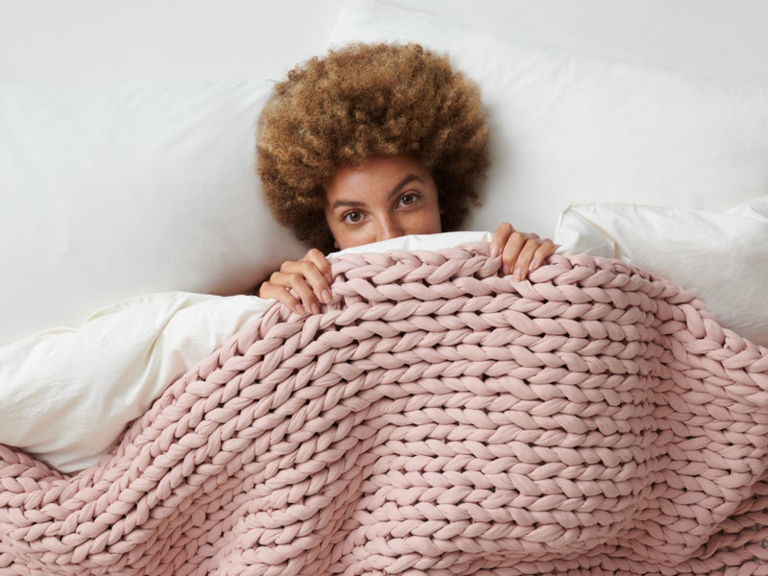 A weighted blanket is a solid gift, but combine its comforting heft with the cozy vibes of a chunky knit blanket? You've got a match made in heaven. Constructed from organic cotton, this blanket comes in five colors and weighs 10, 15, 20 or 25 pounds—your choice.
Harber London Nomad Organiser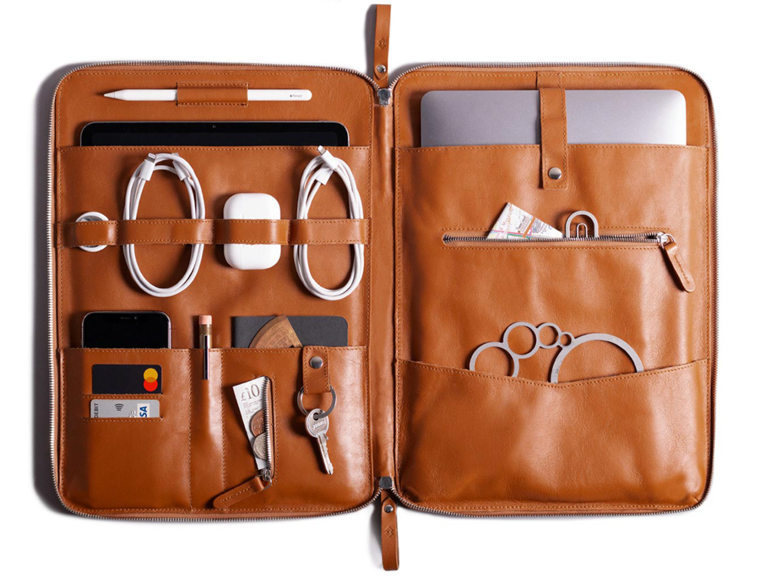 For those who love a little order and simplicity, this handmade leather iPad case and organizer is the perfect thing. Made in Spain, the case is constructed with full-grain leather and 100% wool felt that is as soft as it is durable.
The Met Store Rodin The Secret Mini Sculpture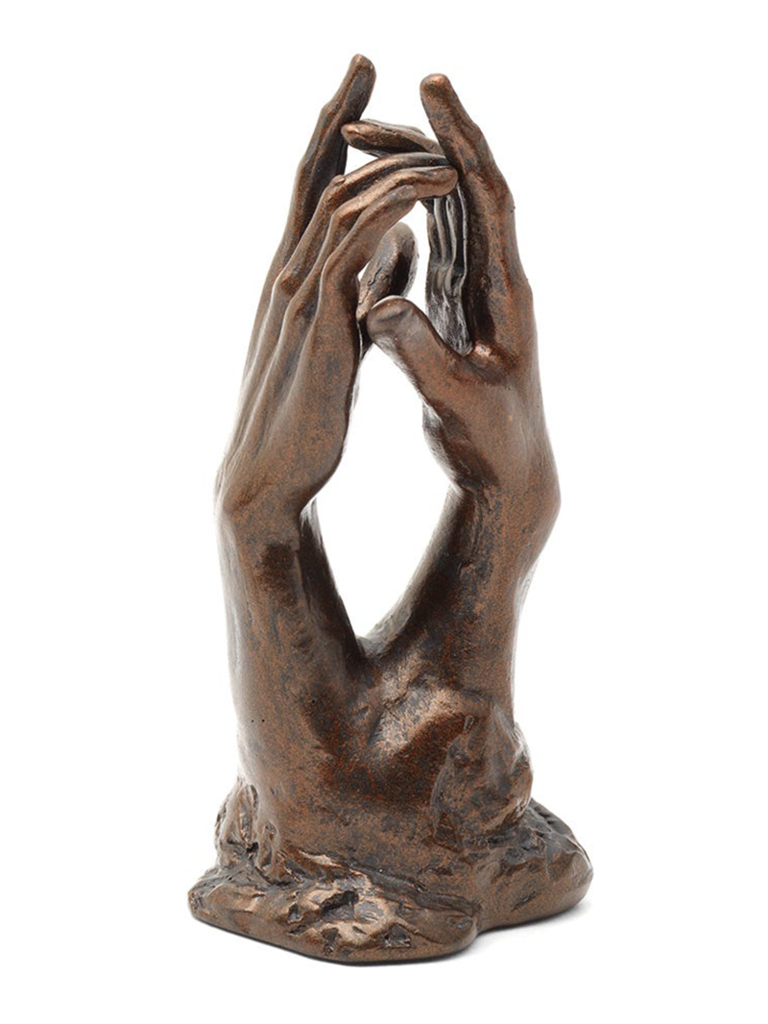 This unexpected but still anniversary-worthy miniature sculpture is based on Study for the Secret by Auguste Rodin. It captures two hands nearly clasped, holding what is described as "an intangible secret." It's perfect for romantics and art lovers alike.
Sonder Anniversary Getaway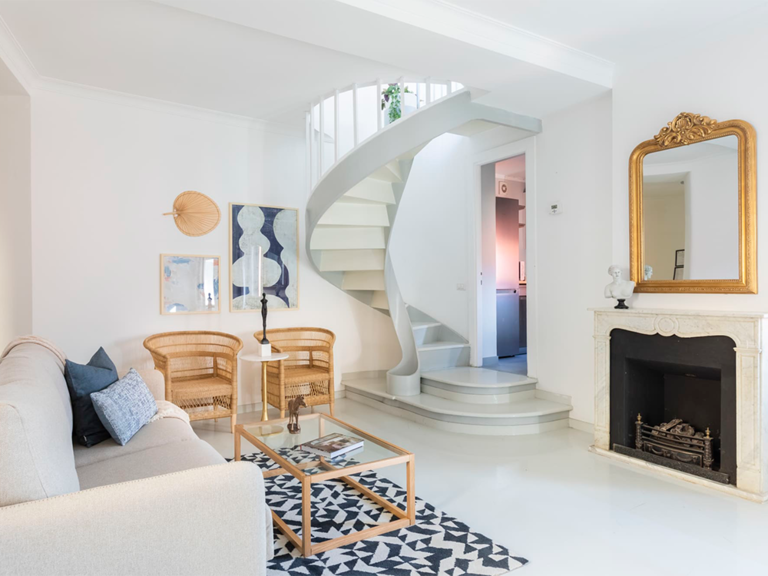 Anniversaries are a time to reflect on the years you've shared together and the memories you've made along the way, so why not take the opportunity to make more? Sonder provides personalized experiences built on the idea that everyone deserves a getaway that balances affordability with style.
Original Grain Mahogany Steel Modern Minimal 40mm Watch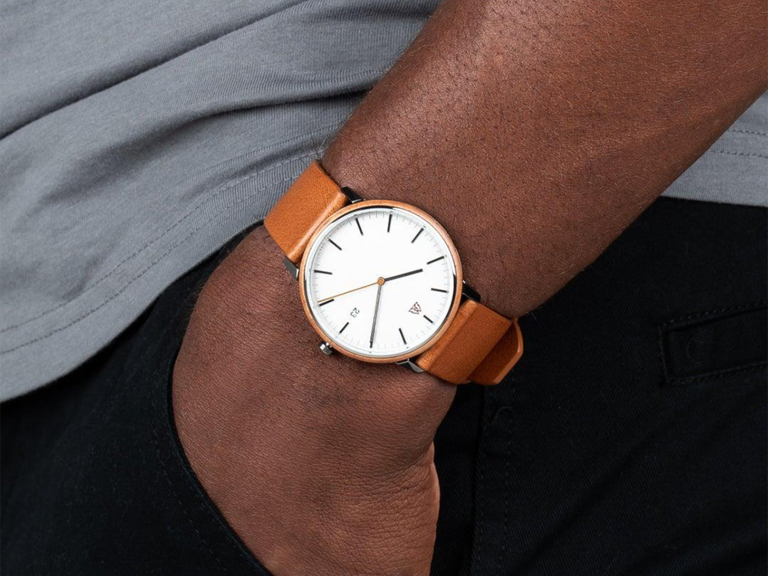 Simple and elegant, this stainless steel, mahogany and leather timepiece from Original Grain creates a laidback look that fits with any style and setting. It can also be engraved as a lasting memento of this anniversary year.
NewAir 24 Built-in Dual Zone Wine and Beverage Fridge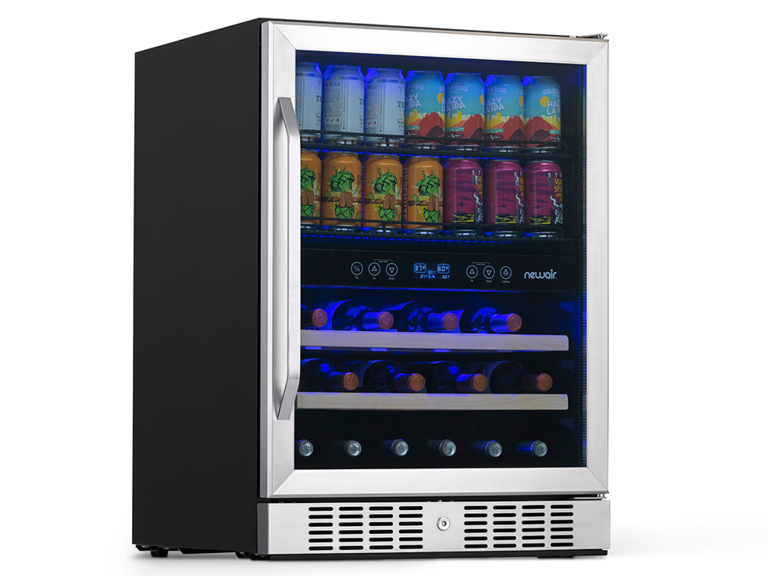 The saying is "go big or go home", but you can go big and stay at home by bringing the party to you. This dual-zone beverage fridge is a gamechanger for couples who like to host large gatherings of friends and family and can be a standalone unit or be built into your home bar or patio.
Our Place Dinner for 4 Set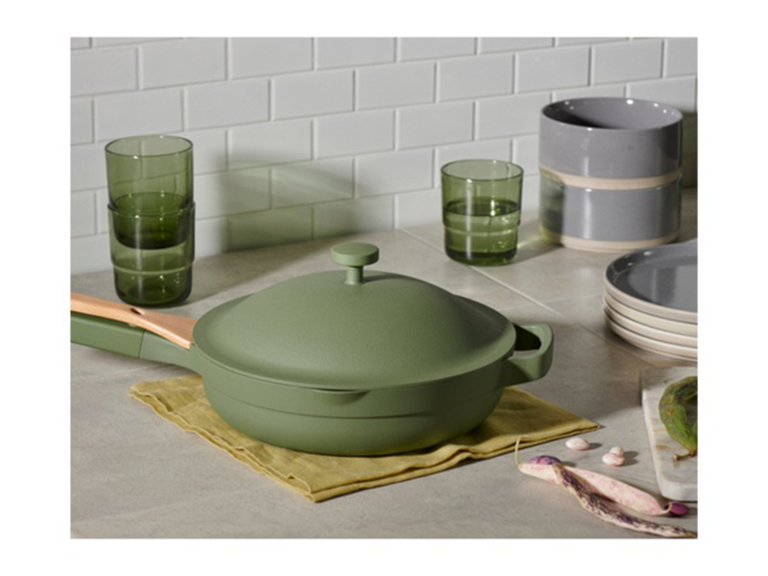 If you're partial to the outdoors but still want to keep things classy, this dinnerware set is perfect for intimate backyard picnics. A versatile pan, glassware, bowls and plates make up this set. It comes in a wide variety of colors that you can mix and match to your tastes.
Chelsea House 12" Alabaster Obelisk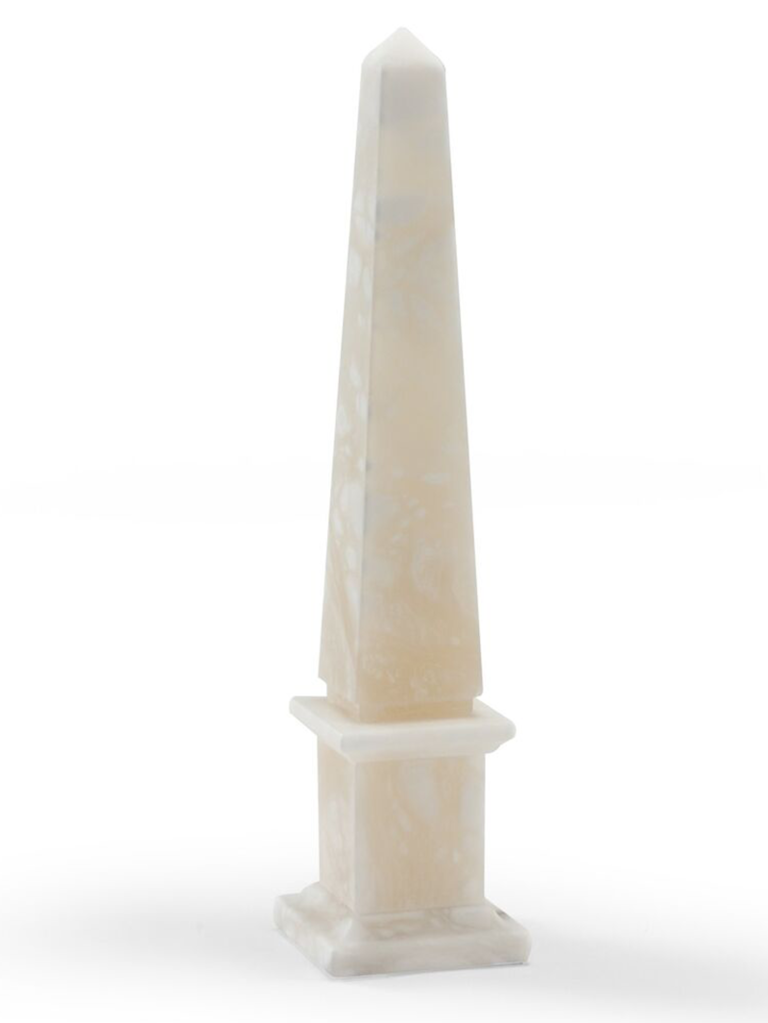 For a touch of style, this alabaster obelisk is handcrafted in Italy, making it a conversation piece as well as an imposing addition to your home.
The Regency Chess Company Red and White Alabaster Chess Set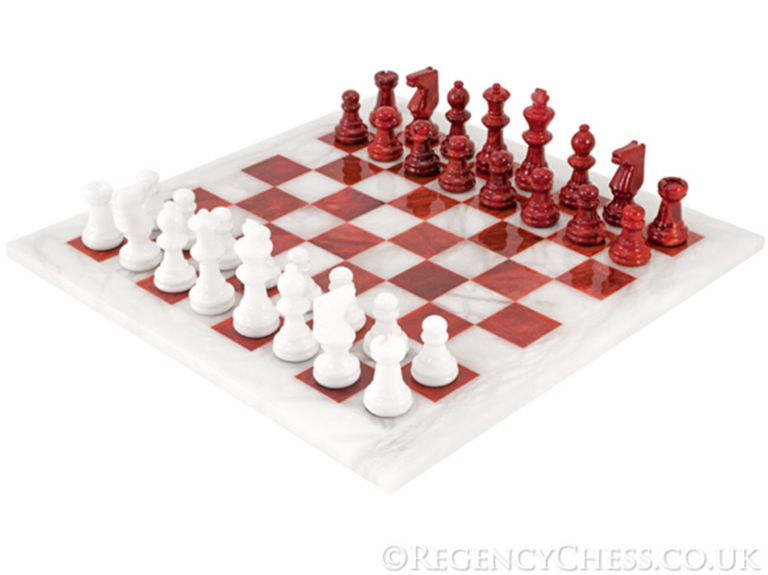 Handcrafted from natural alabaster in Italy, this red and white chess set is a delight to display or play. While many modern alabaster pieces showcase the natural texture of the stone, this is shined to a high polish for a look that's elevated.
Jessica Luu Sterling Silver White Alabaster Crystal Earrings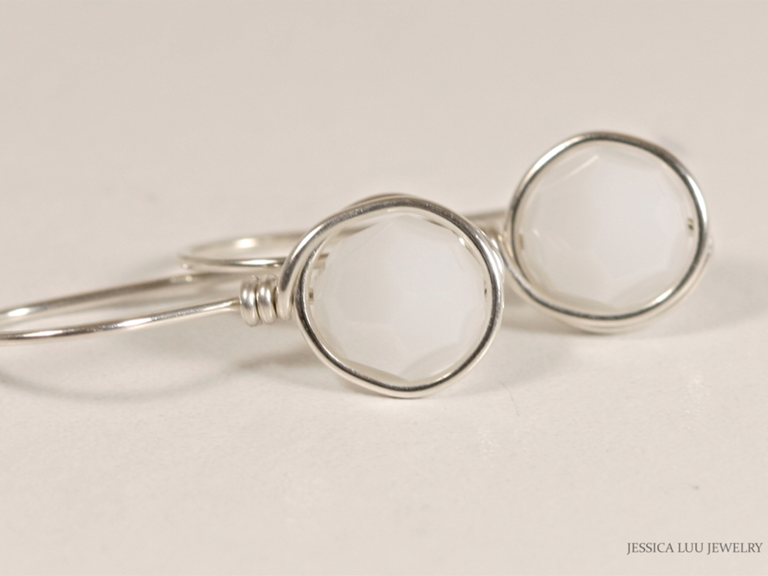 Available in sterling silver, 14-karat gold or 14-karat rose gold, these delicate alabaster drop earrings are a beautiful gift that your partner can wear every day. Purchase it alone or as a necklace and earring set.
Lenox Trianna 2-piece Red Wine Glass Set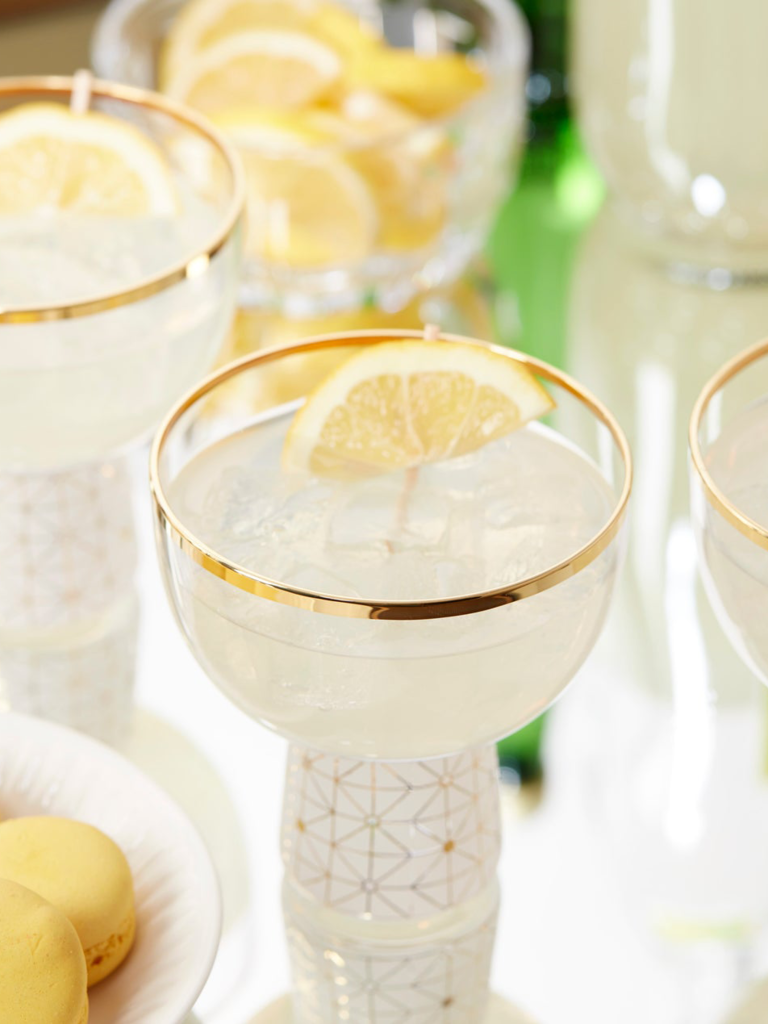 Toast to the past 37 years—and all the years to come—with these truly unique wine glasses from Lenox. Rimmed in gold, they showcase an uncommon yet bold silhouette that's guaranteed to add a touch of personality to any table.