The 65 Best Gifts for Your Husband, From Romantic to Unique
We know just what to get him for his birthday, your anniversary and every single holiday.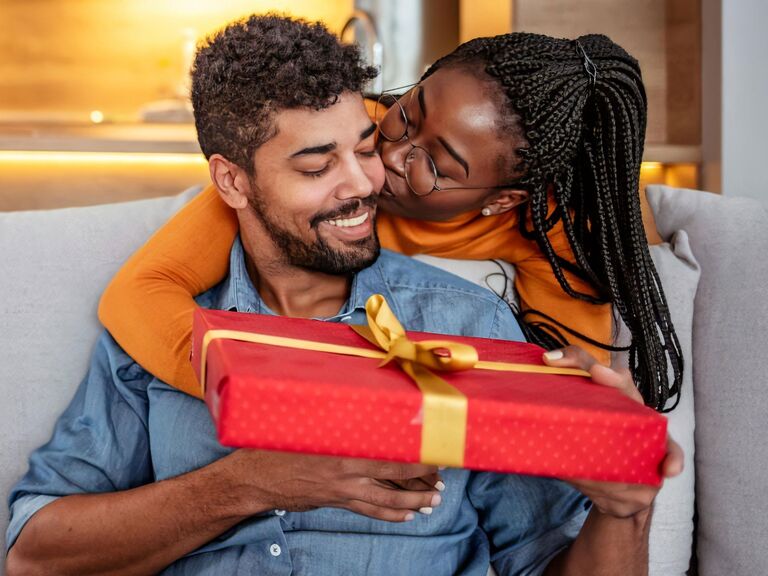 Photo: Ana Luzia 13 | Shutterstock
We have included third party products to help you navigate and enjoy life's biggest moments. Purchases made through links on this page may earn us a commission.
The only gift your husband needs is being married to you, right? While that's our favorite joke for a card, we usually follow it up with a (second) gift nonetheless. And we have just the inspiration you need to do the same. Below, find the best gifts for your husband—whether you're shopping for his birthday, your anniversary, a holiday like Father's Day or Christmas (it's never too early to source ideas) or just because your guy is awesome. But first, let us share a few tips that'll help you decide exactly what to get your husband.
When it comes to finding a great gift for your husband, you'll not only want to think about what he likes, but also how you want to make him feel. Loved and appreciated? Go the romantic route and shop for something sentimental, like custom artwork. Understood and cared for? Buy him something useful that he needs, like a new wallet, cozy sweats or a luggage upgrade. Surprised and delighted? Honor his hobby, choose something funny or opt for an experience gift the two of you can do together. Lucky for you, we've rounded up a whole bunch of presents that hit all of the right notes. From tasty treats to the latest tech must-haves, you'll find a perfect gift for your husband on this list. Just don't forget that card!
1. MasterClass Membership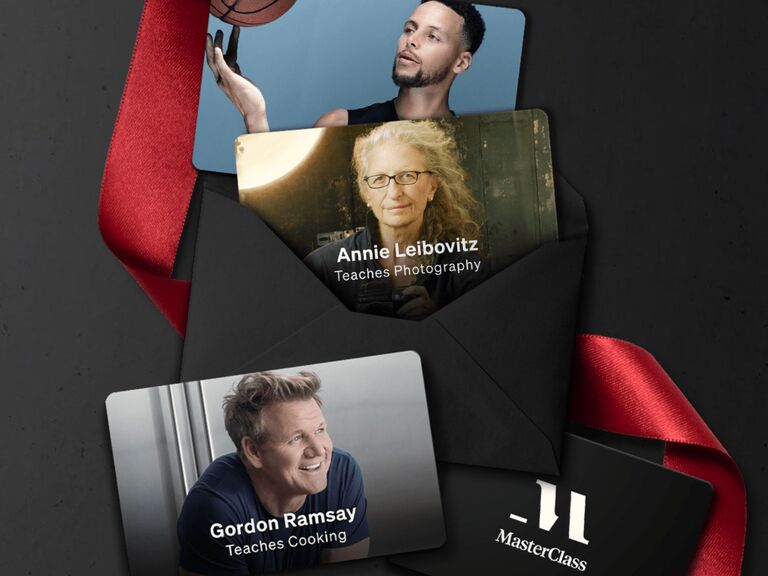 MasterClass is an online streaming platform built for curious minds. So, if your husband loves to learn new things, an annual membership is just the gift for him. He'll have access to hundreds of classes led by the world's top experts—like music lessons from Timbaland, cooking lessons from Gordon Ramsay and tennis lessons from Serena Williams—all in one place. It's easily one of the most unique birthday gifts for your husband so, naturally, it goes right at the top of our list.
2. Smart Wallet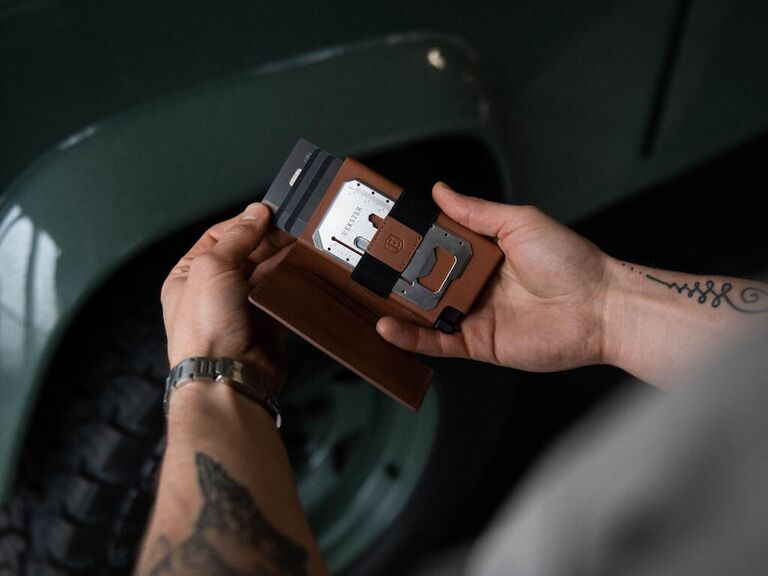 This wallet isn't just nice to look at, it's also seriously clever. With the press of a button, the card slots pop out for convenient access. The slim design means your hubby can easily stow it in his back pocket and, with 10 different hues to choose from, you can get him one in his favorite color. Pair it with the add-on wallet tracker, so he always knows where his money is. Now that's a useful gift for your husband.
3. Super-Soft Sweatpants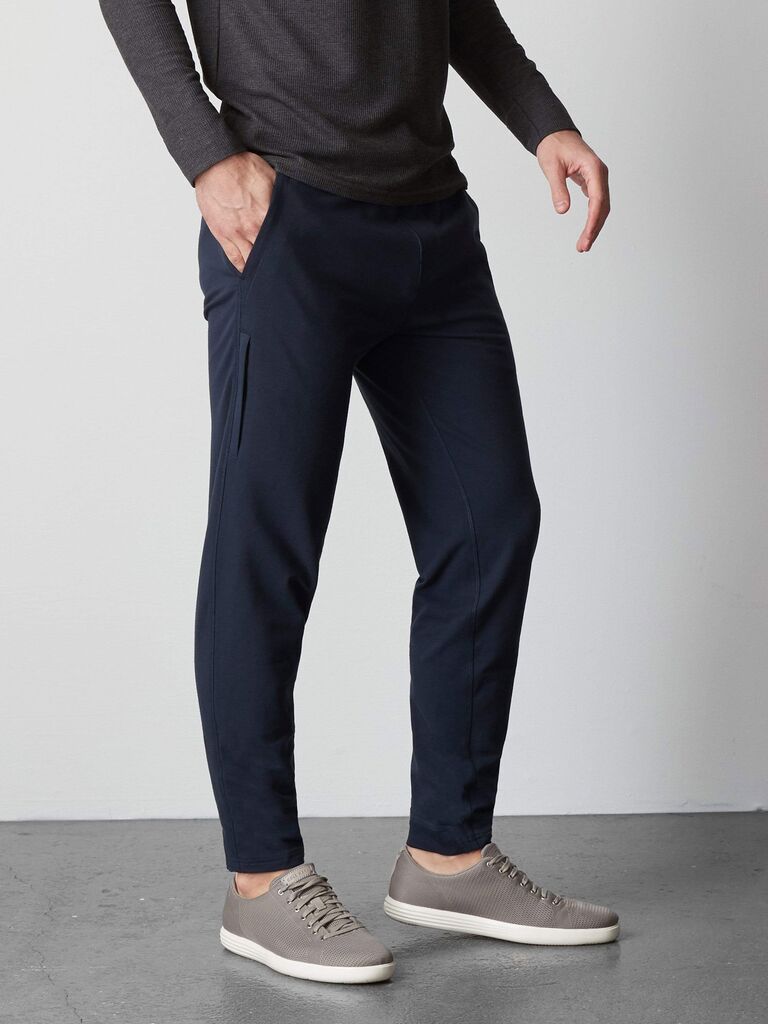 Nice loungewear is always a welcome present. These stylish, highly-rated sweatpants will become a wardrobe staple, whether he works from home or spends his weekends relaxing. They're made from Mack Welson's signature Ace fabric (an ultra-soft French terry cloth) and have a contemporary, tailored fit for a put-together lounge look. Plus, they come in regular and tall sizing. The only problem is deciding which of the 15 hues to choose for your husband.
4. Bucket List Adventure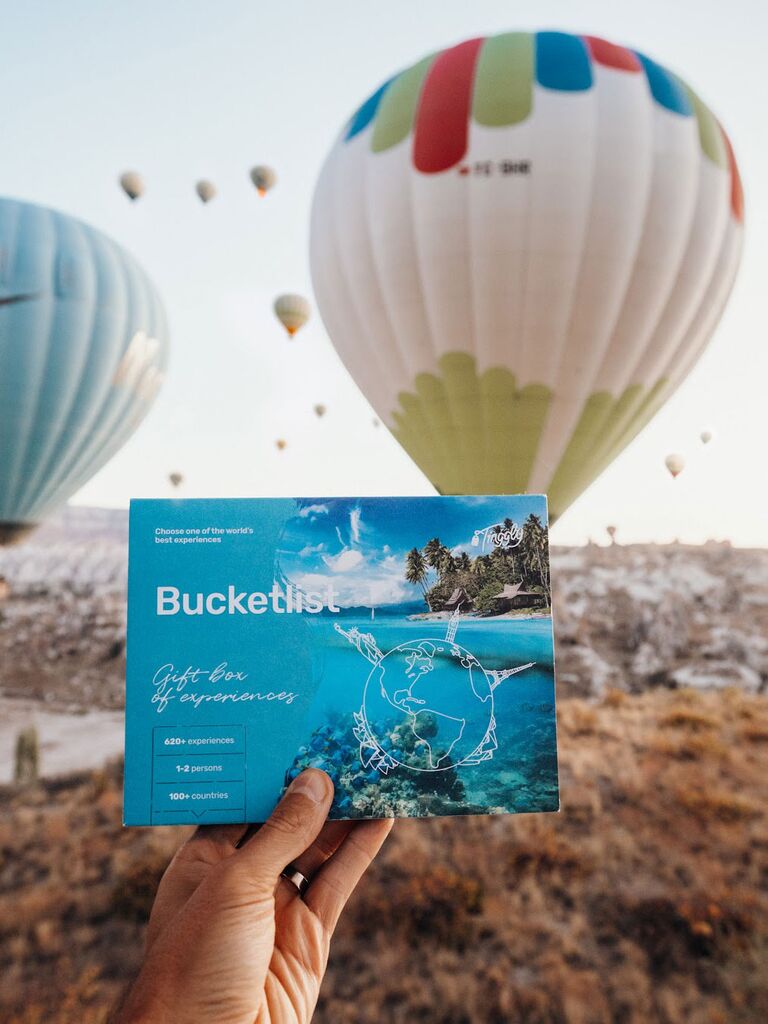 Help him cross something big off of his bucket list. Tinggly offers a host of experience gifts for your husband packed neatly in a small box, so you still have something physical to hand over. You choose the theme, then he gets to choose the specific adventure—with options all around the world! The "Bucketlist" voucher gives him a choice of 1,400+ experiences in 100+ countries and it never expires, so he can save it for your next trip together. Shopping for a last-minute gift for your husband? No need to wait for the box to arrive in the mail. You can also send the voucher as an instant email.
5. Scratch-Off Date Idea Book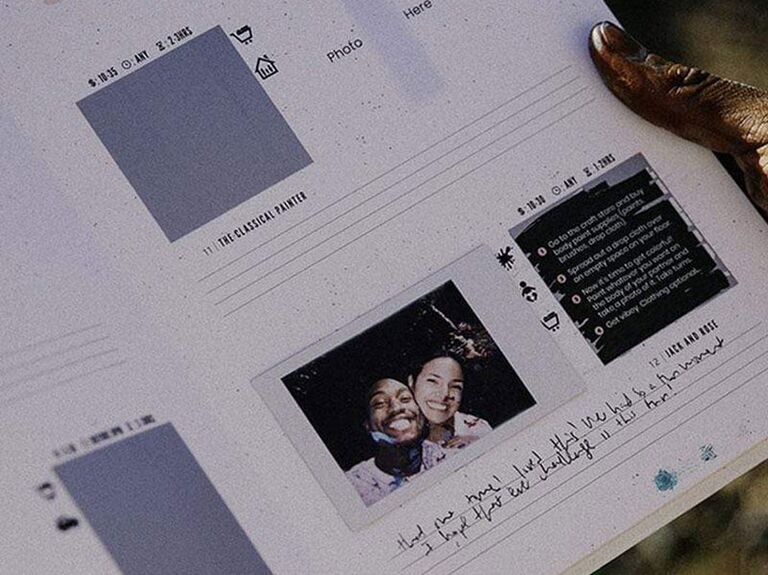 They say you should never stop dating your spouse, but after X amount of years together, it can be hard to come up with new date ideas. Insert: The Adventure Challenge: Couple's Edition. This unique journal is filled with 50 scratch-off date ideas to totally take off the planning pressure. There's a catch though, once you scratch off a square, you have to do the challenge. (Don't worry, there's a time and money guide over each box to help you decide which to reveal.) It's a great gift idea for your husband, especially if you're searching for a thoughtful anniversary present. Already given (or received) the Couple's Edition? The Adventure Challenge made a second book! They're …In Bed Edition is filled with certified sex coach-approved challenges that will help you connect with your other half and spice up your sex life in the process. Personally, we recommend both! (Psst, use the code THEKNOT10 for 10% off sitewide.)
6. Steam Gift Card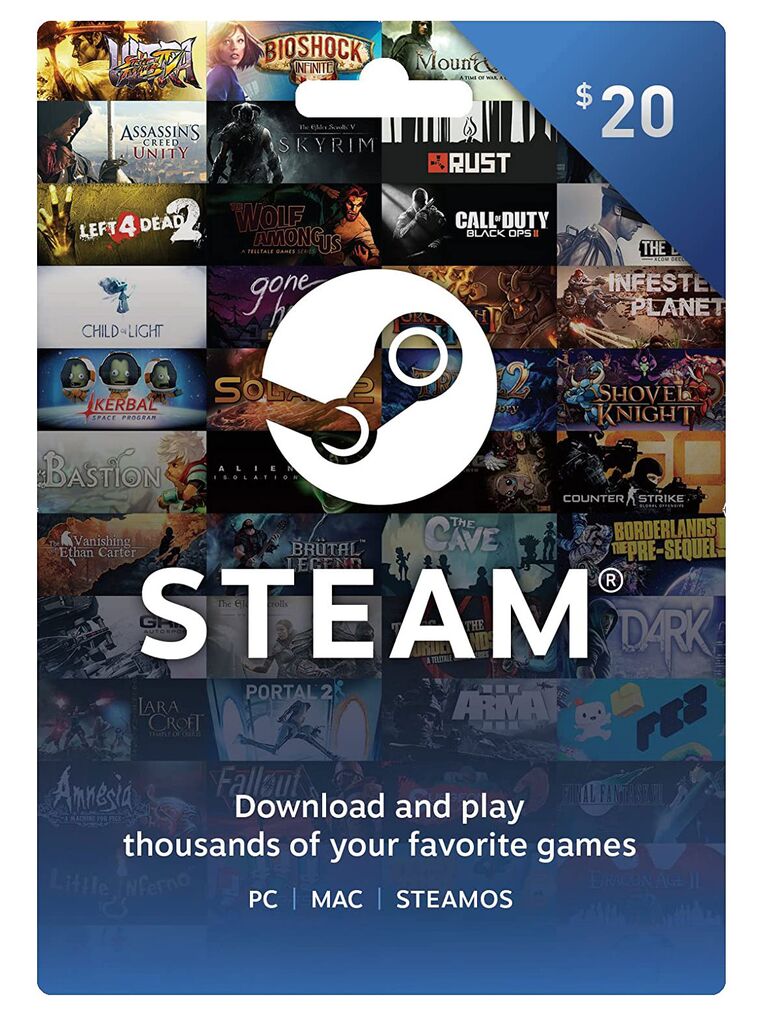 If you can't beat them, join them. Steam is a digital video game distribution service and, likely, where your husband gets his games from. Give him a gift card to the storefront and request he uses part of it to buy "It Takes Two." It's a co-op (that means you play together) adventure game that tells the story of a warring couple that has been transformed into dolls. They have to work together to mend their relationship and turn back into humans. As a player myself, I can confirm it's a fun way to spend a rainy afternoon with your S.O.—or every night until you beat the game (it's addictive).
7. A Gaming Keyboard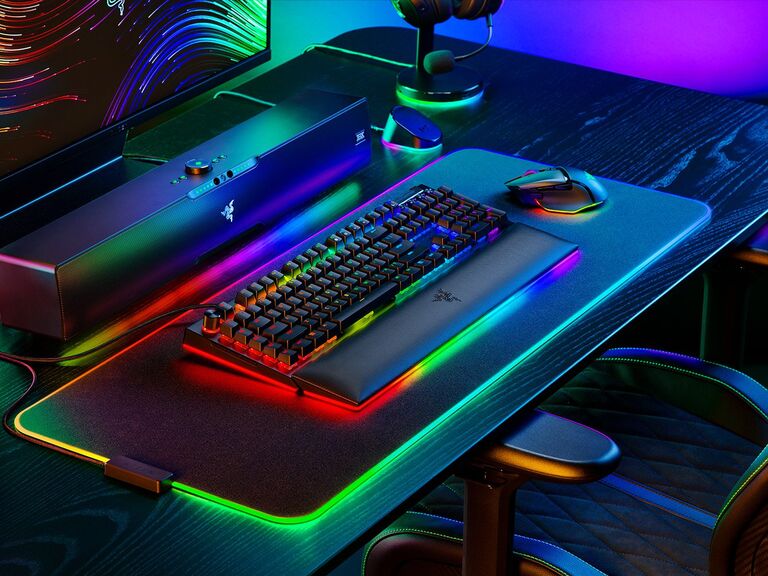 Make his computer corner a little more *aesthetic* with an RGB setup. This means his console and controls light up to create a colorful environment for work and play. First step: an underglow keyboard. It even has a wrist rest for ultimate comfort when he's spending all day at his desk. Trust us, this gift idea for your husband will show him you really are listening when he talks about his PC.
8. A Smokeless Bonfire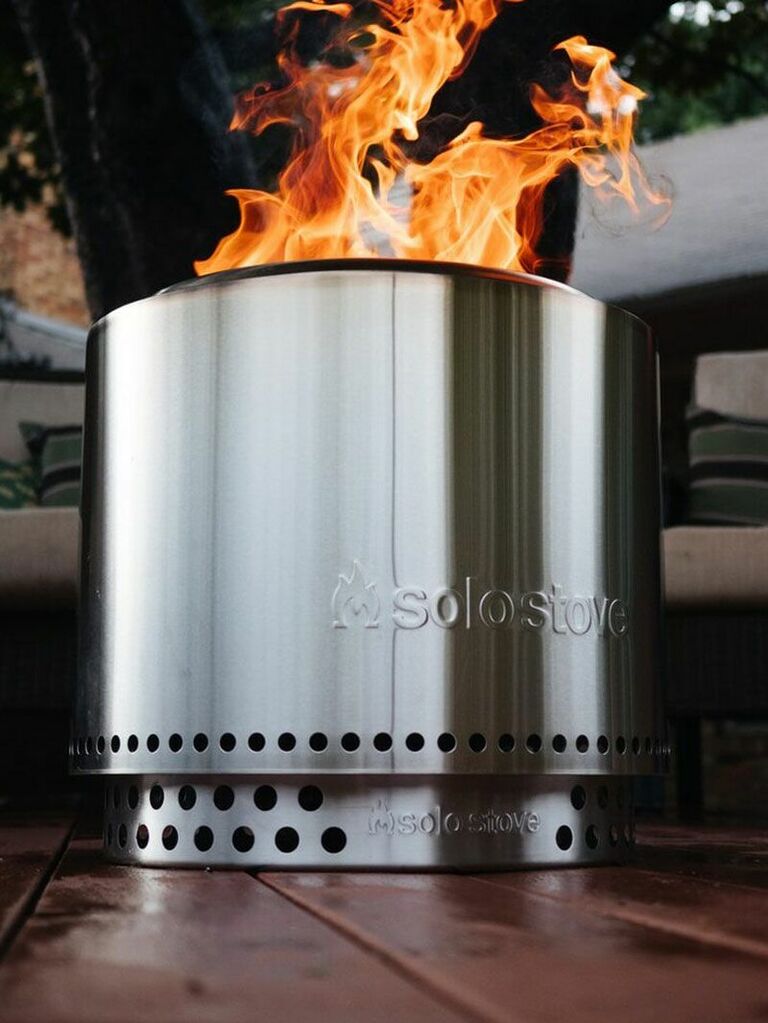 This best-selling fire pit will quickly make all of his friends jealous—and transform your backyard into the ultimate hangout spot. There's a reason Solo Stove is a firm favorite when it comes to fire pits. In addition to offering a low-smoke burn, they're designed for quick and easy startup (read: no more cussing over trying to get a fire going). Plus, weighing in at just 20 pounds, the fire pit is completely portable. He'll want to try it out as soon as he unwraps it, so have marshmallows at the ready!
9. A Stylish Trucker Jacket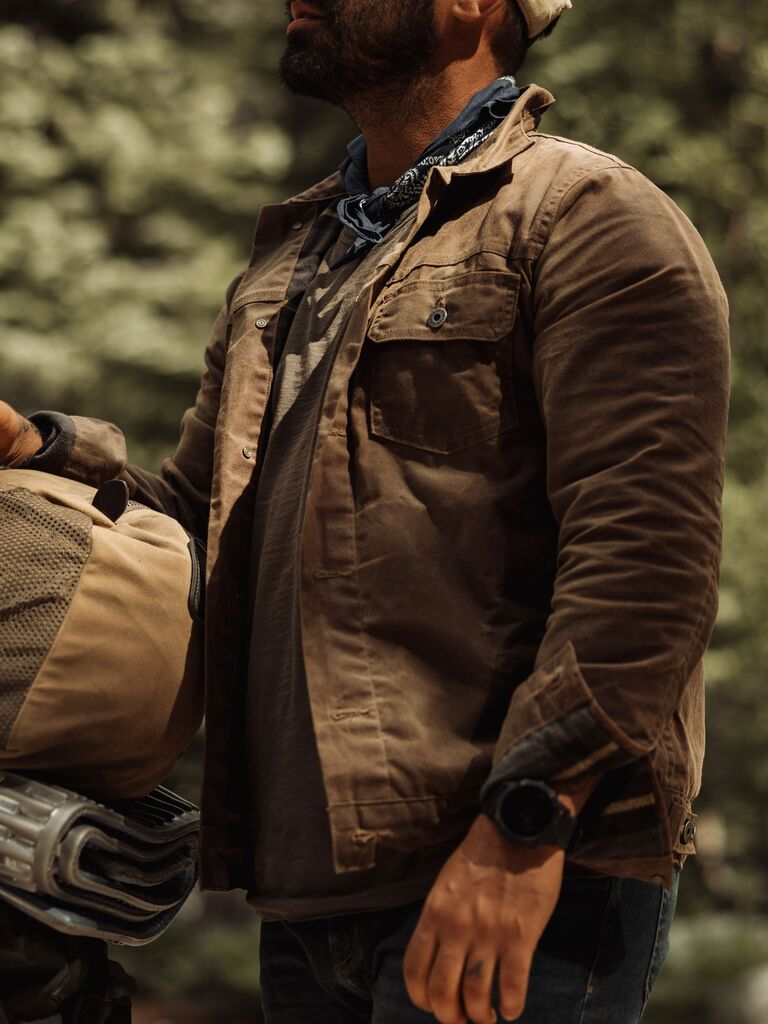 This jacket is definitely a bit of a splurge, but big milestones call for big gifts. Help your husband celebrate his birthday, a promotion or your wedding anniversary with this awesome jacket. Flint and Tinder's waxed outerwear is extremely popular—and when it looks that cool, how could it not be? Looks aside, this practical jacket is warm, weather-resistant, lined with a soft flannel and has pockets galore. The best part is that the jacket gets better with age (just like your husband). The waxed fabric lightens and creases over time with his movements, creating a completely unique wear pattern. It comes in sizes XS to 3XL and eight different colors.
10. An Ultra-Portable Cooler
Say hello to the perfect gift idea for your outdoorsy husband. The Hopper Flip soft cooler is the ultimate carry-anywhere cooler. It's leakproof, durable and compact (but still very spacious, thanks to the cube design). The lid zips wide open, giving your hubby and his friends' easy access to drinks and snacks on their next fishing or camping trip. Plus, it keeps things seriously cold for a seriously long time.
11. Unbelievably Comfy Sneakers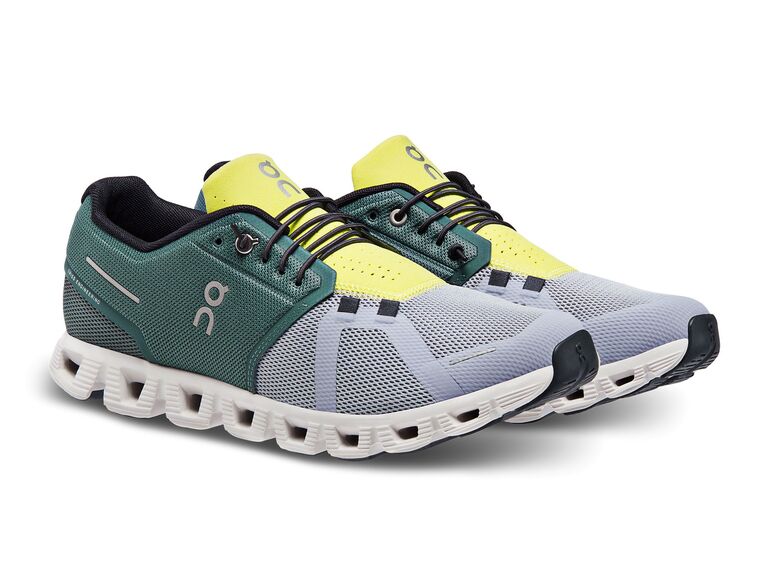 Wondering what to buy for the most practical guy you know? If your husband prefers useful presents, these will be a winner. On Running's Cloud sneakers are designed for optimal comfort while running, thanks to their advanced cushioning and multidirectional elements that will react to his movements. Plus, they're lightweight, waterproof and made out of 44 percent recycled materials. And they just look really cool.
12. Pickleball Equipment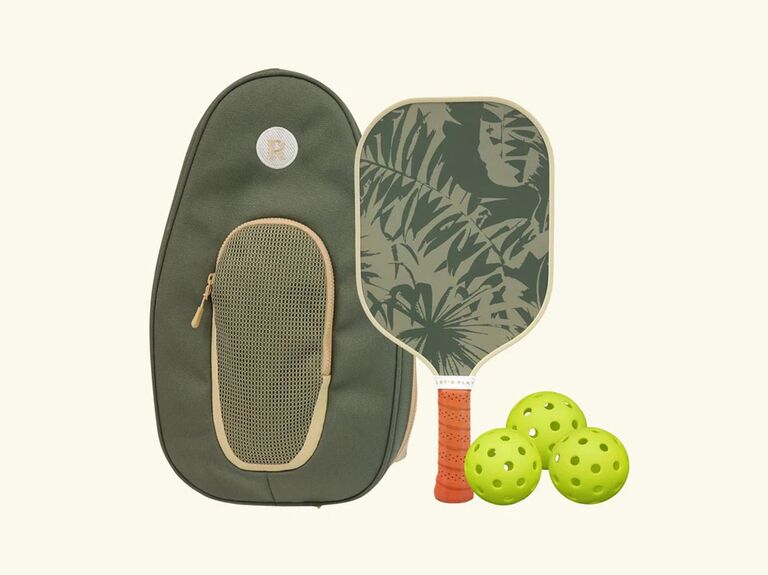 Pickleball is America's fastest growing sport and if your husband isn't already obsessed, he will be after one afternoon on the court. Get him prepped for friendly competition with some stylish gear. This set comes with a Zuma paddle, rally bag, paddle case cover and three green pickleballs. He'll perfect his dink (aka a soft shot hit) in no time.
13. A Theragun PRO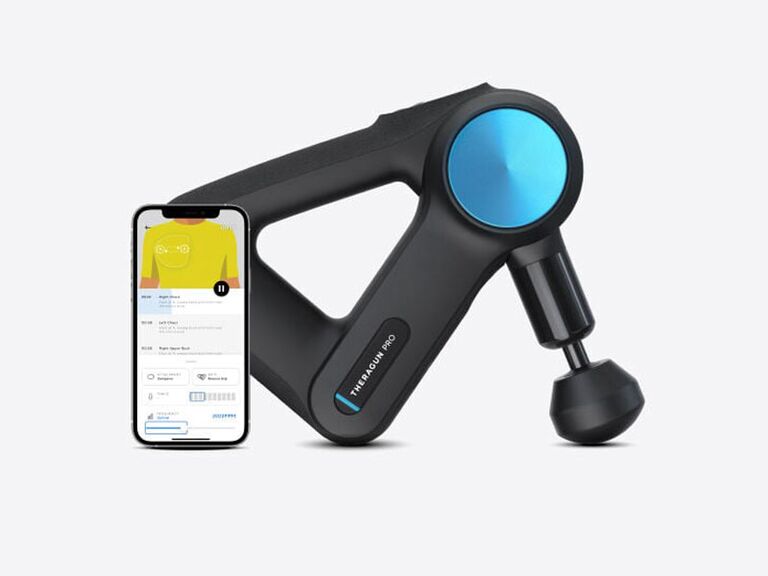 A Theragun provides what's called a "percussive massage" at home. What exactly does a percussive massage do? It relieves a whole bunch of pesky aches and pains. Whether he's sore from working out or sitting at his desk, this gift for your husband will be met with a lot of gratitude. Best of all, the brand recently released its fifth-generation Theragun PRO, which is smarter and quieter than ever, thanks to visually guided, built-in routines and ingenious QuietForce Technology. You'll want a go with the device every day, too.
14. Practical Sports Memorabilia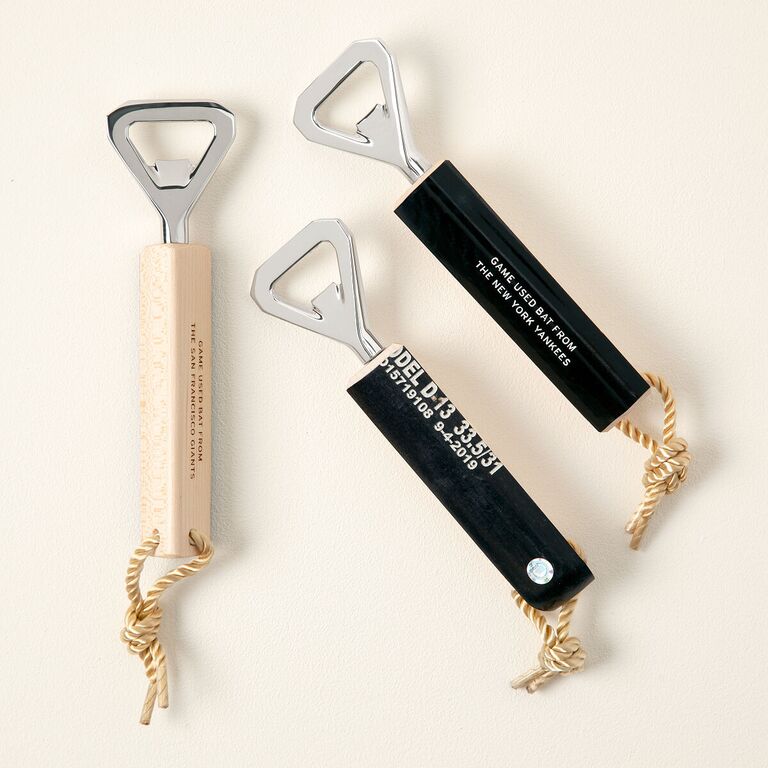 Don't judge a gift by its picture. This isn't any ol' bottle opener, the handle is uniquely made from a game-used MLB baseball bat. Each keepsake comes with its own story card that sheds some light on its impressive history. Now that's a unique gift for your sports-loving husband.
15. Indoor Smart Garden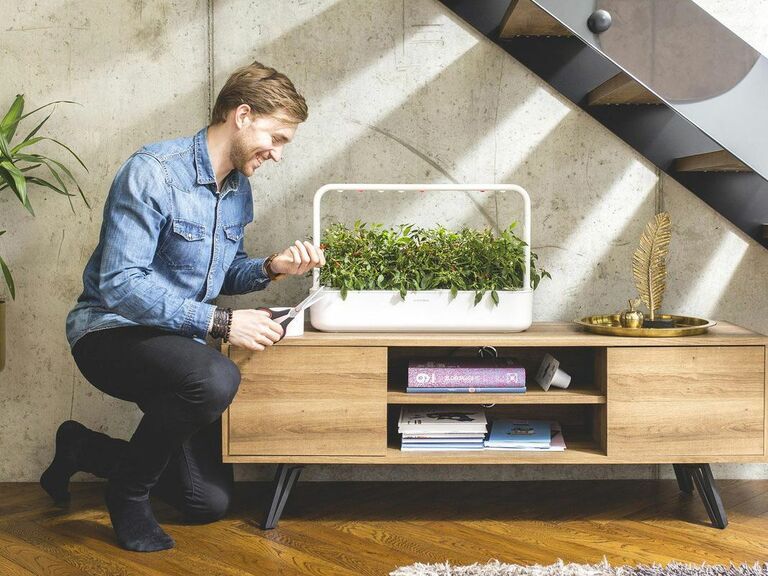 Believe it or not, your husband doesn't need any outdoor space—or a green thumb—to grow his own veggies and herbs. Using this smart indoor garden, he can harvest fresh produce straight from his countertop. It really is as easy as a few clicks. The Smart Garden 9 PRO is Click and Grow's coolest device yet, with an app-controlled grow light and space for nine plant pods (available in over 75 varieties). Your hubby can brighten the kitchen up with flowers, grow his own salad leaves and veggies or produce delicious garnishes for your favorite meals.
16. Personalized Butcher Block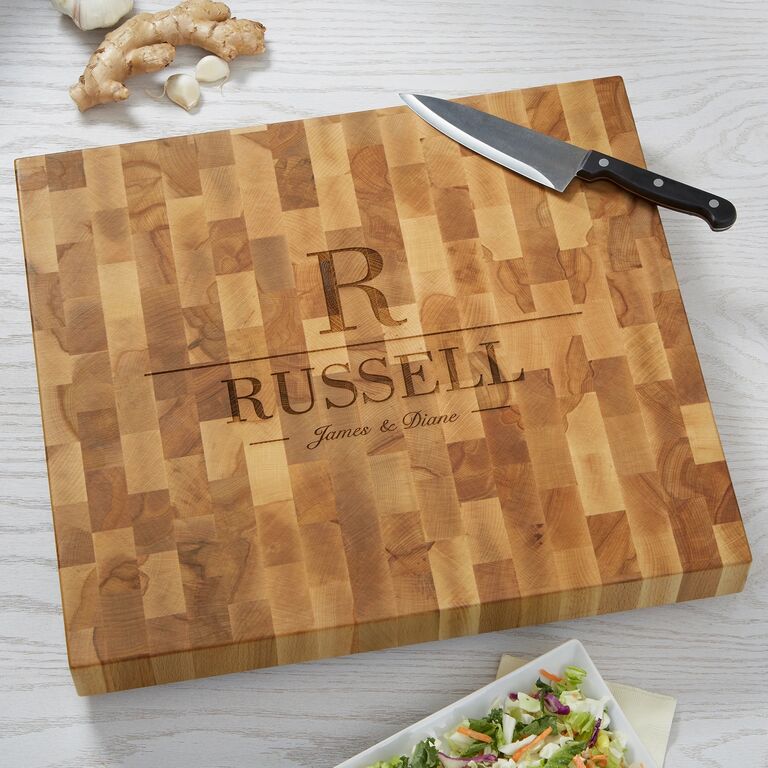 If you're looking for a practical, yet special gift for your husband, consider a personalized cutting board. Handcrafted from solid North American Hardwood End Grain, this one is engraved with any initial and name as well as one line of text. It'll let your favorite chef know you love having him in the kitchen and in your life.
17. Commuter Lunch Box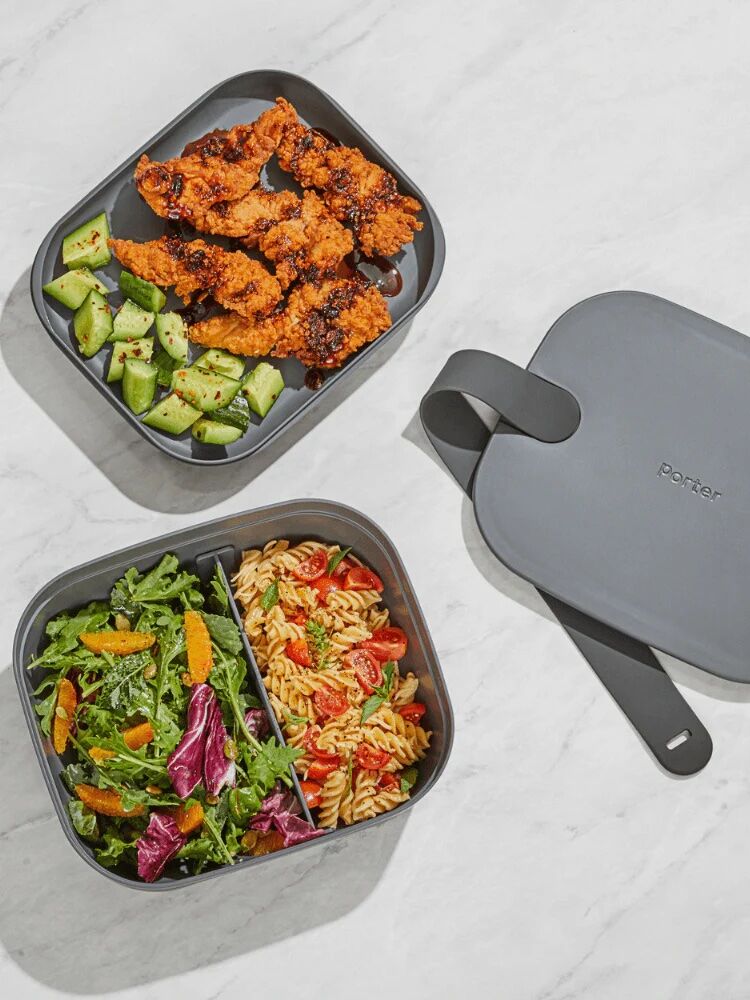 Sometimes you just need that small extra gift to round out a birthday or holiday haul and this is that item for an in-office spouse. The BPA-free plastic lunch box (meaning it's microwave and dishwasher safe) has three compartments to fit sandwiches, salads, fruits and veggies or snacks including a four-cup bowl for big portions. He'll use it every day to take his lunch to work with no fear of spillage, thanks to its silicone strap.
18. Uncommon Experience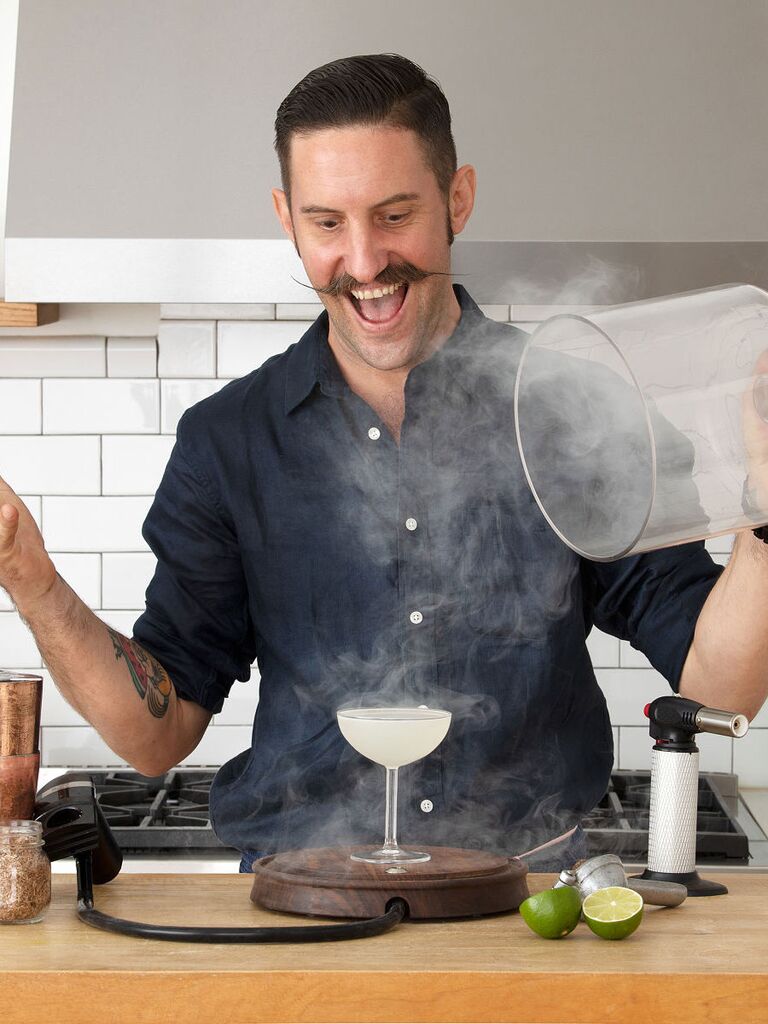 Shopping for the husband who has everything? Experience gifts might just be the way to go. Uncommon Goods offers an array of live virtual classes, from cocktail making to magic lessons (or even a combination of the two!). As an added bonus, many of the classes come with physical presents, so it's the best of both worlds.
19. Craft Beer Subscription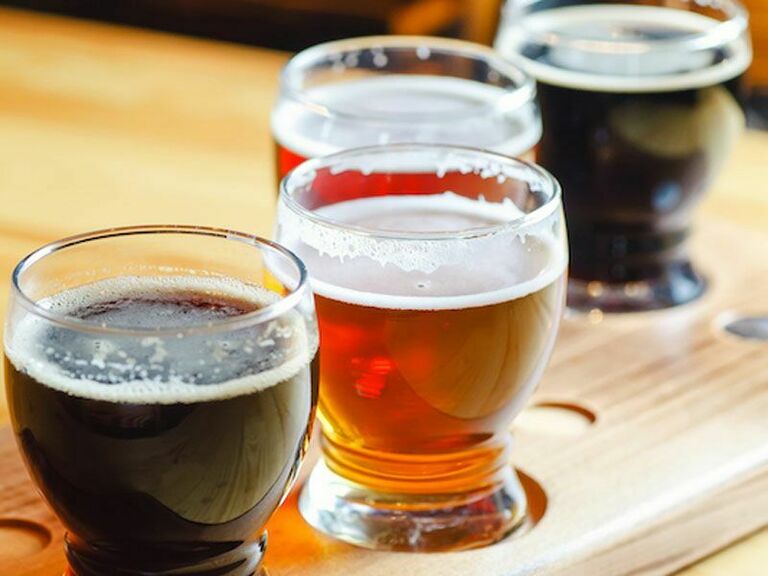 Speaking of gifts for those that are hard to shop for, consider subscription gifts like a membership to Craft Beer Club. They'll send your husband 12 or 24 of the best brews from around the country. Now he can go brewery hopping from his couch. With each shipment, he'll receive three or six bottles of four different styles of beer from independent craft breweries across the US, along with two publications by Micro Brew News to teach him about each delivery.
20. Handy Hiking Supplies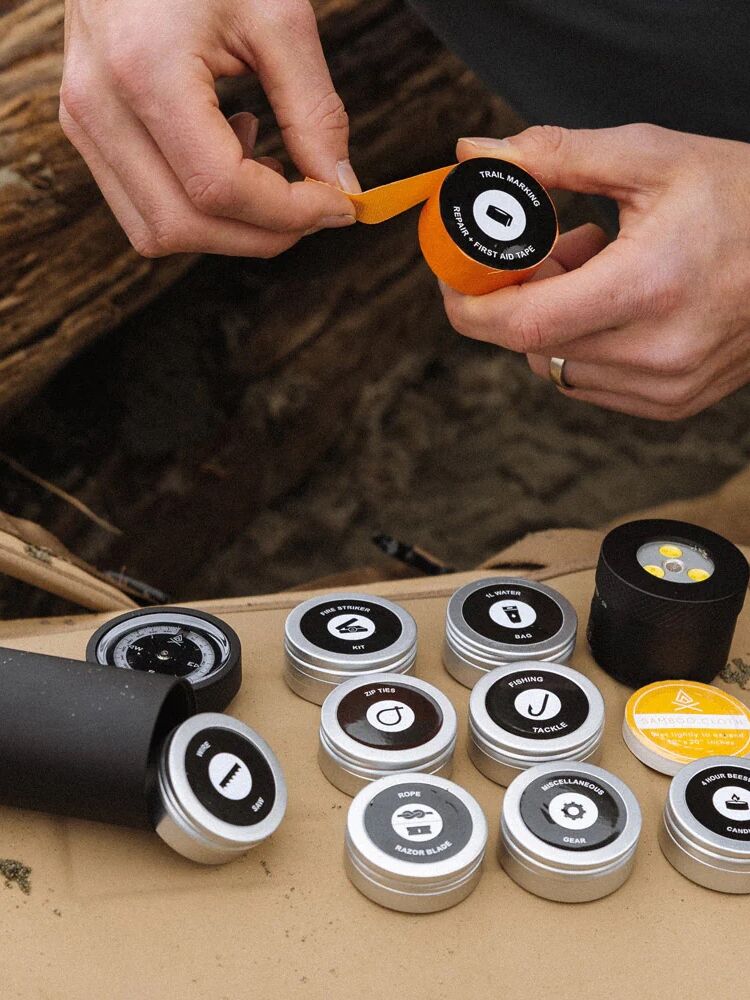 Searching for gift ideas for a husband who hikes? Meet his new best friend (okay, second best friend to you): a hiking kit from VSSL. The brand is known for its outdoor and adventure gear, like the Camp Supply Kit. Your hubby can expect to find over 50 pieces of essential gear—like first aid tape, fishing tackle, rope and a fire starter all conveniently packed in a water-resistant, indestructible, military-grade LED flashlight with an oil-based compass cap. He'll be itching to get back out on the trails and you'll feel better about him doing so.
21. National Parks Annual Pass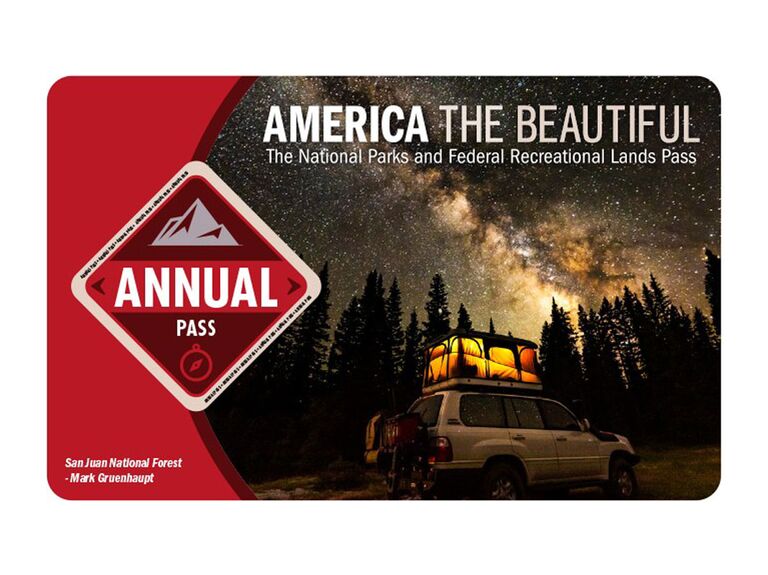 Whether he's a seasoned adventurer or wants to get outdoors more, an annual national parks pass is a good gift for your husband. The pass is valid for one year from the purchase date, so you can gift it anytime and it won't expire for another 12 months. Let the adventures begin!
22. Indoor-Outdoor Speaker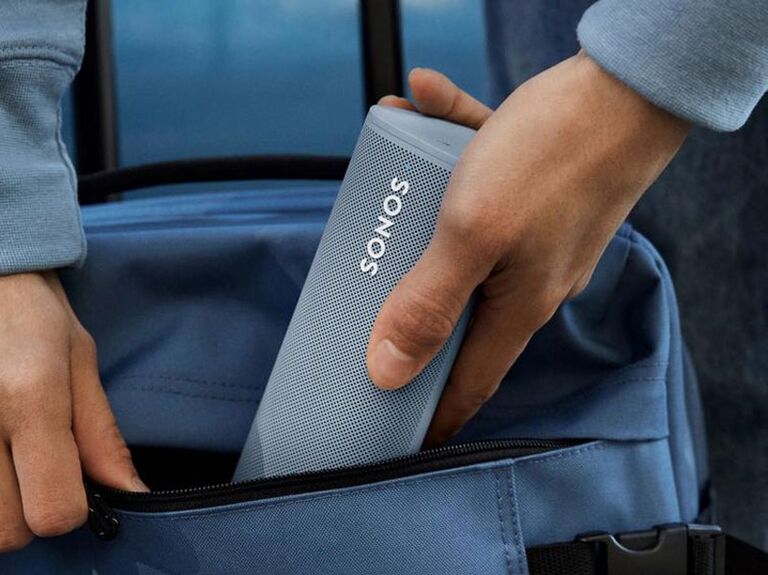 If you're looking for a tech gift for your husband, check out this portable speaker. It's waterproof, drop-resistant and delivers big sound for such a compact size. But most importantly, it can help turn any part of your home—from the kitchen to the backyard—into a musical oasis. Sounds nice, right?
23. Personal Pizza Maker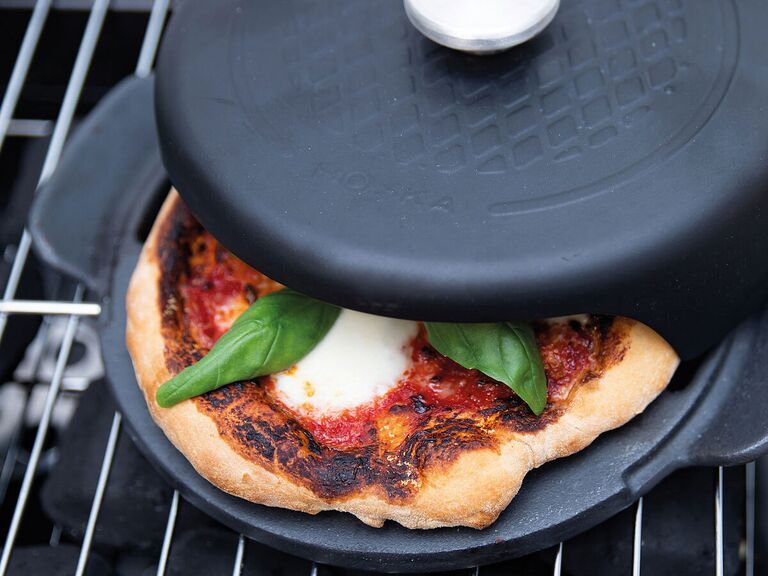 Deciding what to have for dinner is always a dilemma. Who could possibly choose between freshly baked pizza and beautifully barbecued cuisine? Well, we're here to fix that problem for your husband. This cool personal pizza maker is designed for cooking miniature seven-inch pizzas on the grill (alongside meat, veggies or whatever else he's craving). Brace yourself for the perfect crispy pizza crust.
24. Light-Up Grilling Tools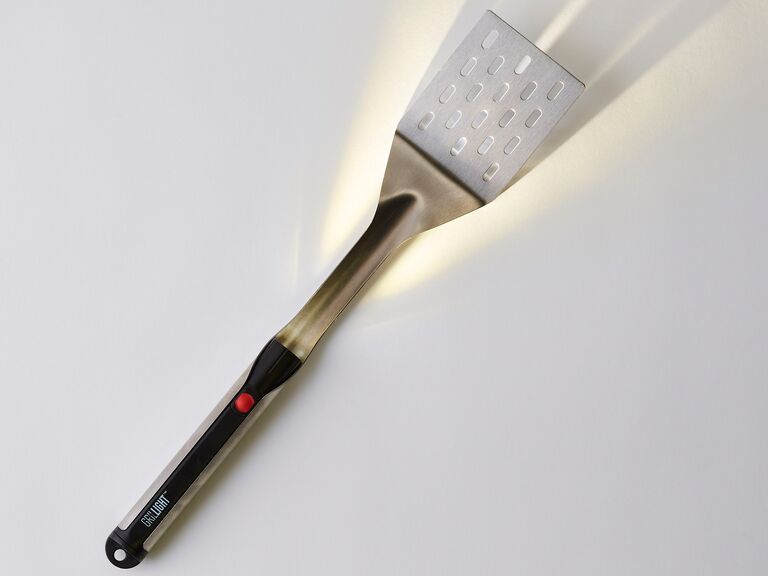 Yep, he can grill once the sun has gone down. Each utensil in this BBQ tool set (tongs and a spatula) is equipped with a daylight-tinted LED light to shine a light on the food, so he can grill meat, seafood and veggies to perfection even at night.
25. Blender He Can Take Everywhere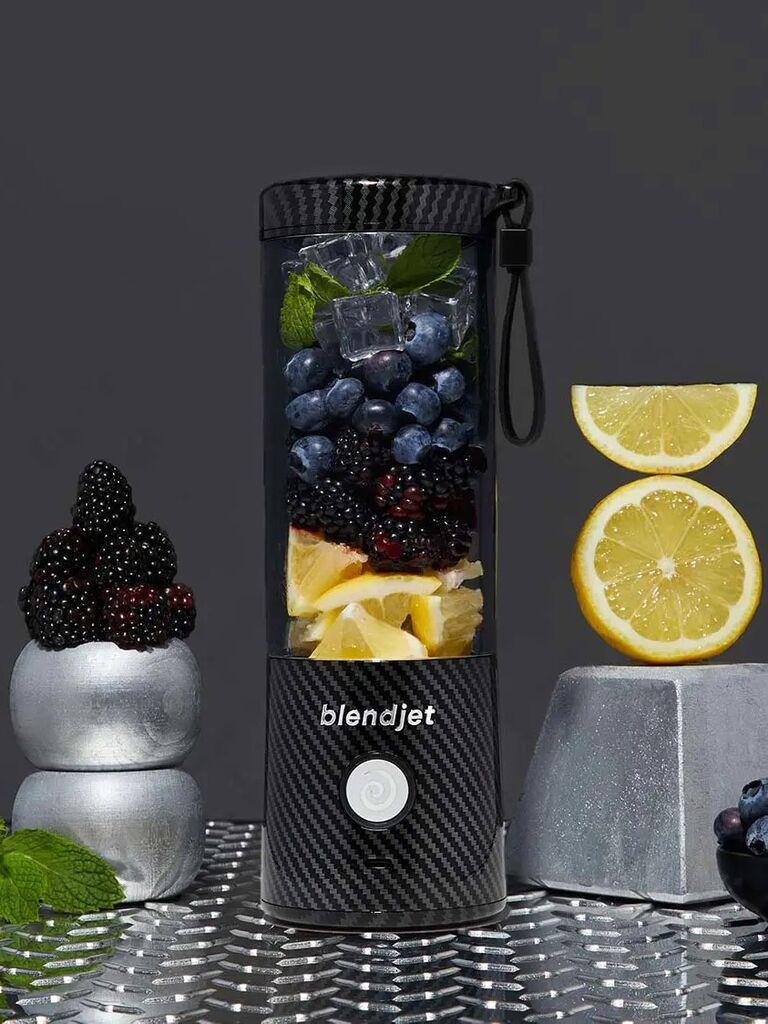 Whether it's protein shakes at the gym or margaritas at the beach (or both), the BlendJet lets your spouse make his favorite drinks anytime, anywhere. This handy gadget is portable, powerful, wireless and self-cleaning—what more could he possibly need from a blender? The site offers free two-day shipping, so you can snag yourself a last-minute gift for your husband, if need be.
26. Ultra-Soft Hoodie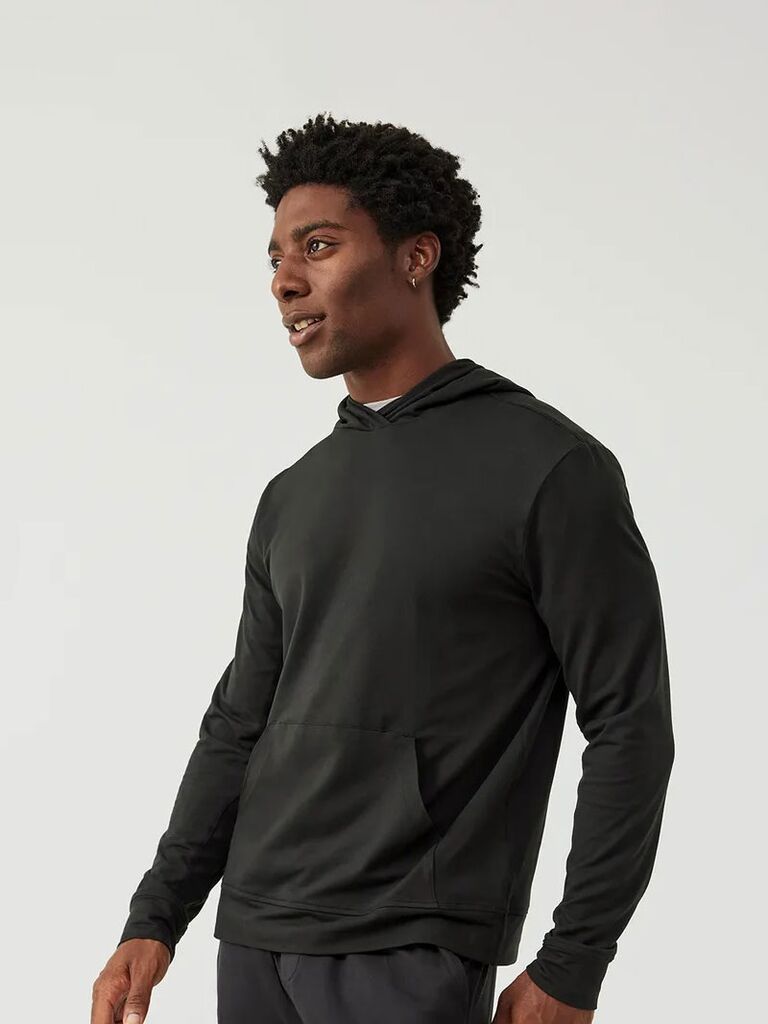 If you've "stolen" his favorite sweatshirt, it might be time to offer him a replacement. This buttery-soft sweatshirt perfectly balances practicality and comfort. Outdoor Voices knows good athleisure—but don't just take our word for it, check out all those five-star reviews. This popular pick is made from the brand's unique CloudKnit fabric, which is lightweight, breathable and delightfully wrinkle-resistant. We suggest getting one for yourself, too.
27. The Perfect Pair of Pants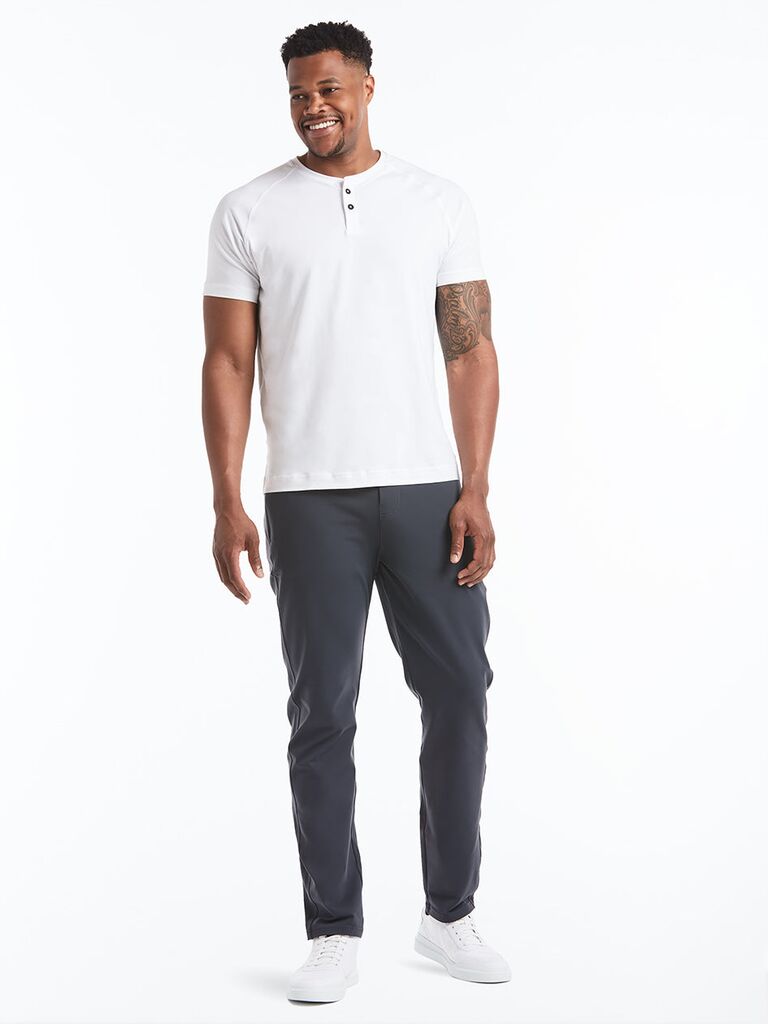 At the risk of sounding just a tad dramatic, these pants will change your husband's life. They're basically sweatpants in disguise. They're made from a blend of nylon and spandex, which ensures maximum durability and a smooth drape that makes him look put together without sacrificing comfort. Don't believe us? Read the ecstatic reviews—they'll tell you exactly why this is one of the best gifts for husbands.
28. The Best Earbuds for Runners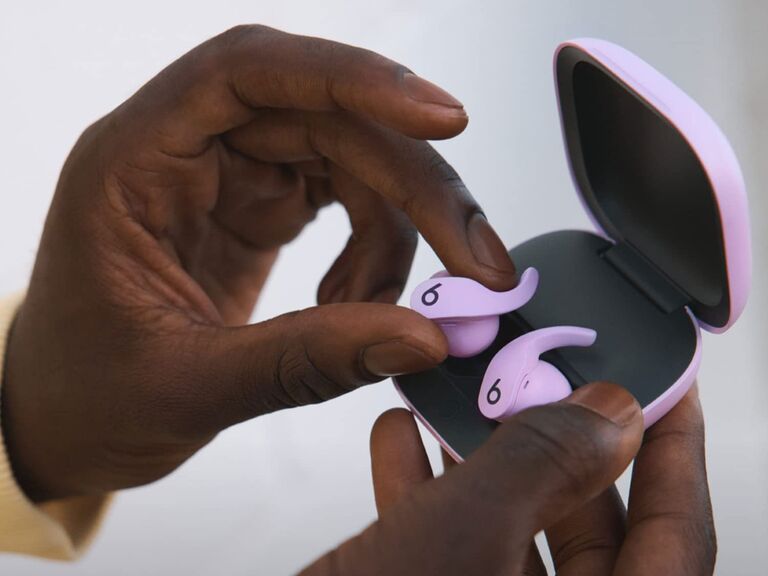 Need a special gift for a husband who's passionate about fitness? Beats Fit Pro will stay secure in his ears whether he's lifting, running or climbing. This is because they have cleverly designed wing tips to stay in place. On top of that, the battery lasts six hours with active noise canceling switched on, so they'll easily go the distance between charges. And last but not least, Beats Fit Pro are designed with spatial audio. The sound changes as he moves in a way that's fully immersive, like being at a live concert.
29. 21st-Century Mixtape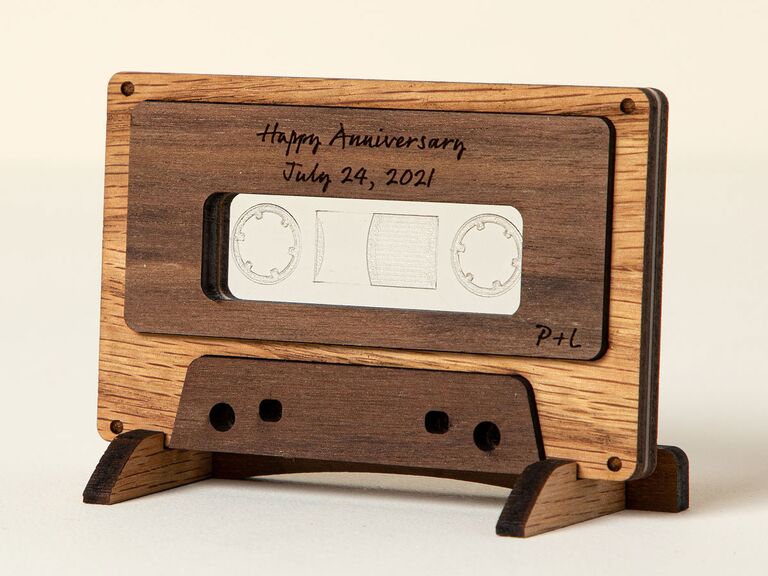 As far as romantic gifts for your husband go, we're always here for a mixtape. This modern take on the classic gesture allows you to create a physical keepsake of a digital playlist. Carolyn and Sage Zipeto create a handmade wooden cassette complete with a QR code that connects to your custom playlist on Spotify, Apple Music or whatever listening platform you both use. Make it even more personal by including a greeting (like "Happy anniversary!"), a meaningful date and your initials.
30. DNA Kit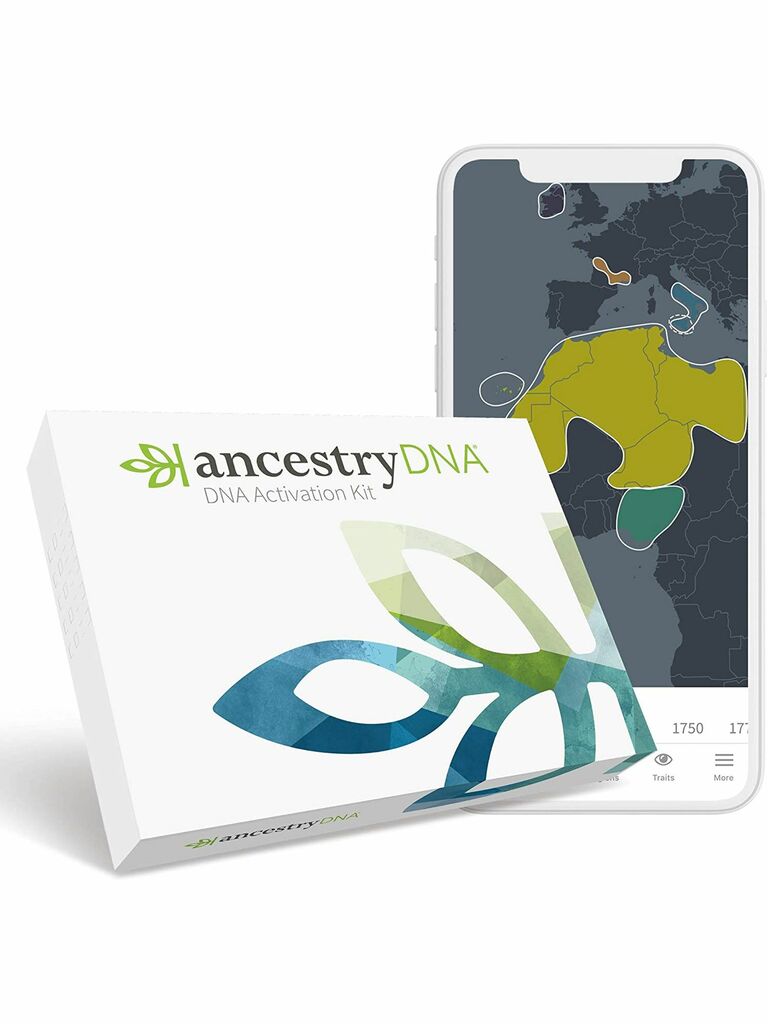 If he's ever pondered where his family is from, get him a DNA kit. The site's basic kit reveals your husband's origins and ethnicity as well as any DNA matches. The Ancestry DNA + Family Tree package includes access to all US and international records on Ancestry and the Ancestry DNA Traits + All Access Package comes with even more perks. The only downside is that he'll have to wait a few weeks to pore over his results. Talk about a unique gift for your husband!
31. Subscription for History Buffs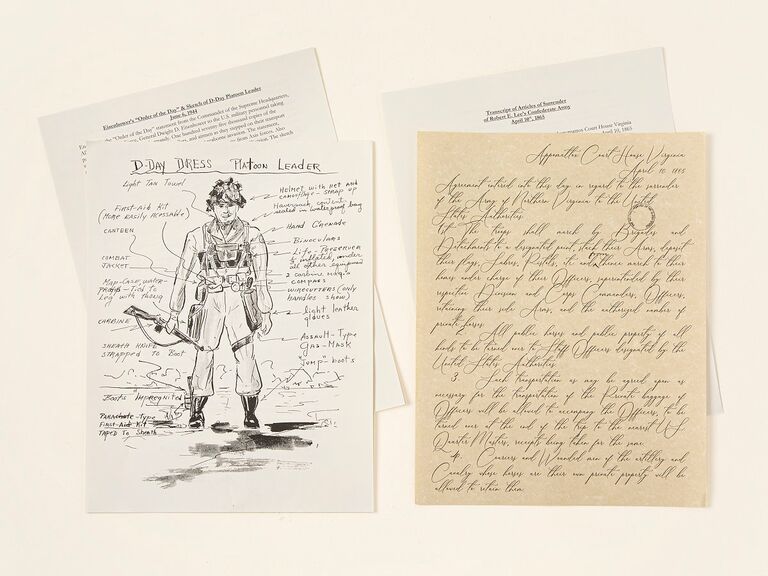 Here's another gift idea for your history-loving husband—and this one keeps on giving. This exciting monthly delivery includes replicas of iconic documents from recent history, like Rosa Parks' police report and Einstein's correspondence with FDR. Not only that, but your hubby will also get his hands on supporting documents with additional context and notes on cultural significance. It'll spark some serious conversation.
32. Personalized Pen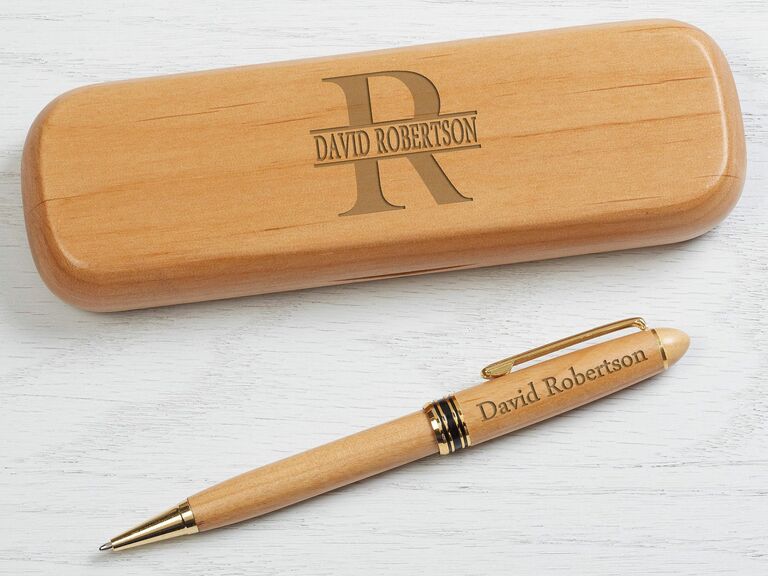 Pens are actually a good gift for husbands, especially if they're super proud of their professional accomplishments. Made from Alderwood and brass, the ballpoint pen comes with a matching case for safekeeping. Engrave the pen with his name and add a monogram on the case.
33. Desktop Photo Calendar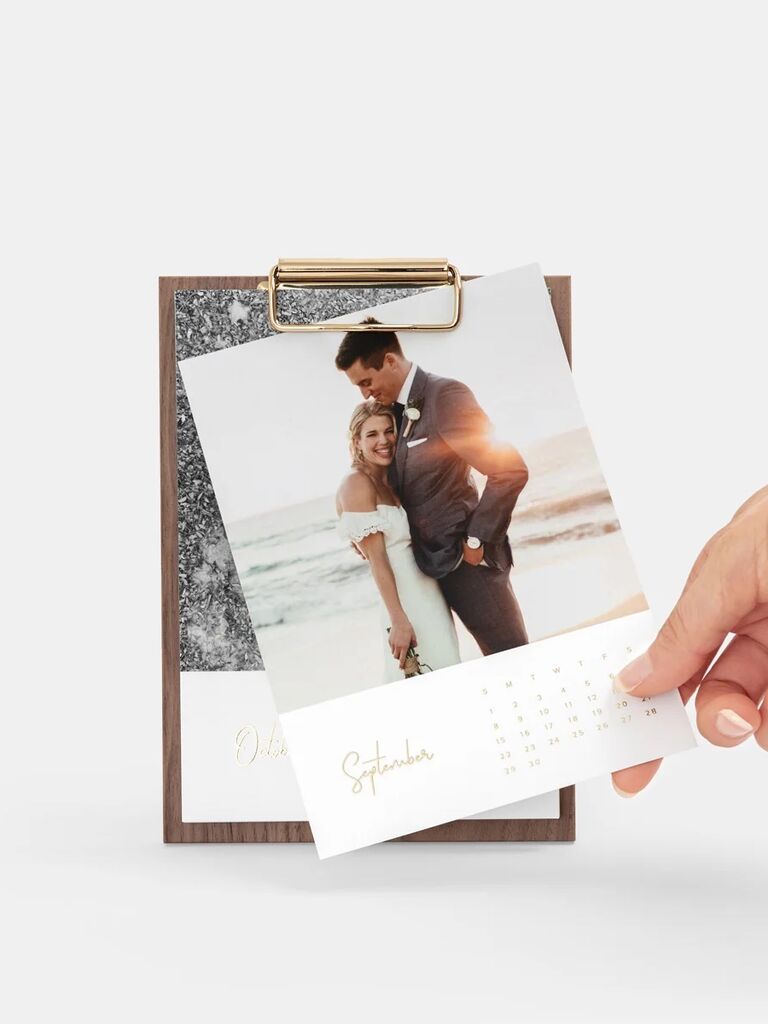 Regardless of the time of the year—though we especially love this as a Christmas gift for husbands to ring in the new year—a desktop calendar will help him stay organized. Not just any calendar will work for your loving spouse, though. This one is personalized with a different photo provided by you each month. Aww!
34. Delicious Steak Flight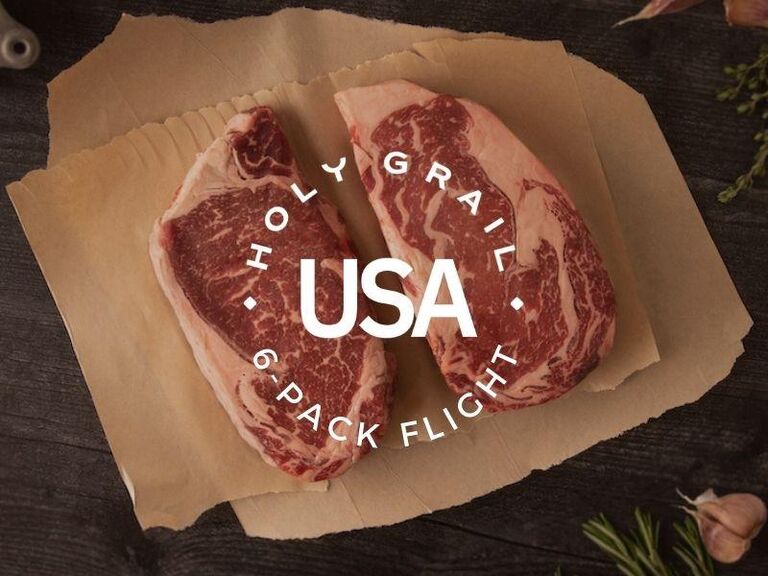 Ready for one of the best gifts for your husband for his birthday or your anniversary? Holy Grail Steak Co. will deliver a six-pack of upper prime ribeye that should keep him going for a few days (because why have one steak dinner when you can have three?). If your hubby identifies as a proud carnivore, this USDA Prime Beef won't disappoint. Bonus points if you prep the meat with his favorite marinade and even offer to grill it.
35. A Smart Meat Thermometer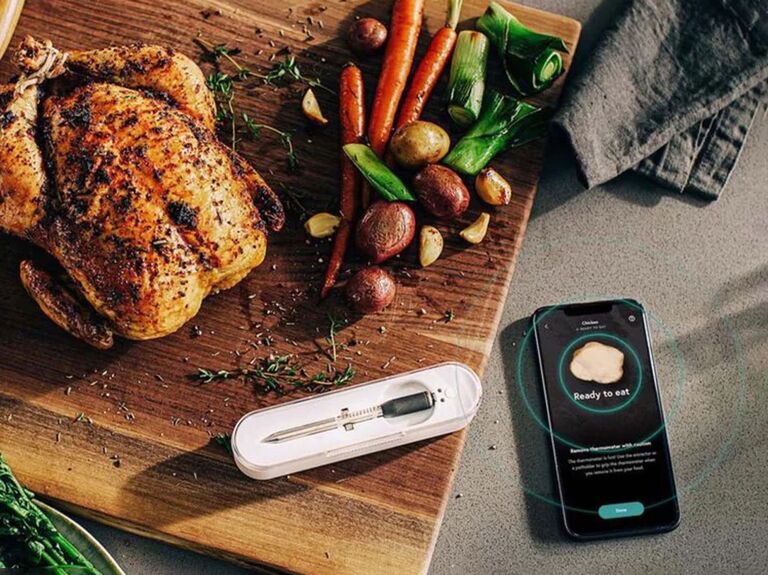 For the husband who seemingly already has everything, think about how you can upgrade his most-used items. This smart device is miles ahead of a regular old meat thermometer. It connects to an app that helps determine the perfect temp for whatever he's cooking (depending on how he likes it, of course). Convenient preset programs take the guesswork out of good food.
36. A Funny Candle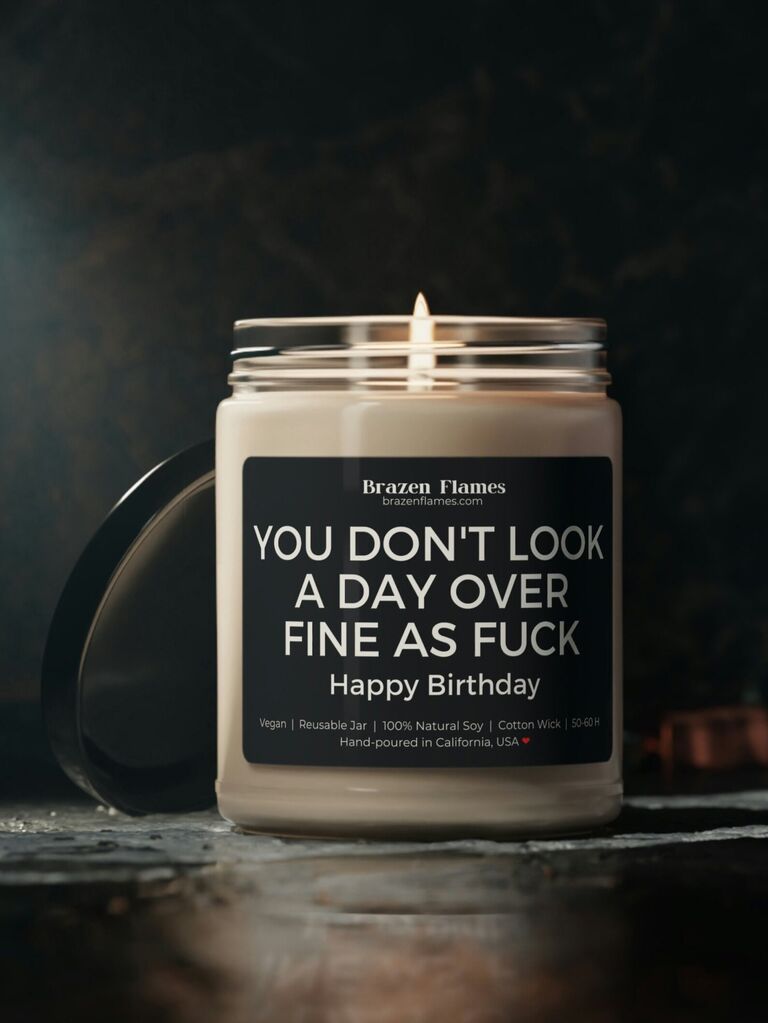 The perfect birthday present for your husband doesn't exist—except it totally does. This candle jokes, "You don't look a day over fine as f***" to bring a smile to his face, no matter what milestone age he's hitting. You get to pick between five scents that'll help him relax: Clean Cotton, Sea Salt & Orchid, White Sage & Lavender, Apple Harvest or Cinnamon Vanilla.
37. Genius Golf Game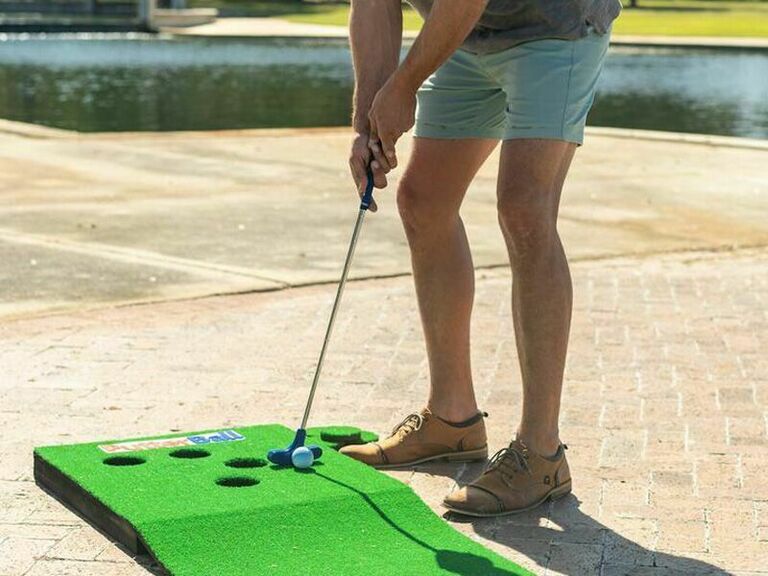 Speaking of funny presents for a husband, any golf guy will get a kick out of this game. It's a hybrid of putting and beer pong, so he can practice his swing at home while sipping a cold one. It comes with a portable putting green, two balls and two putters that are suitable for both right- and left-handed folks. Warning: He may never want to stop playing.
38. High-Tech Sunglasses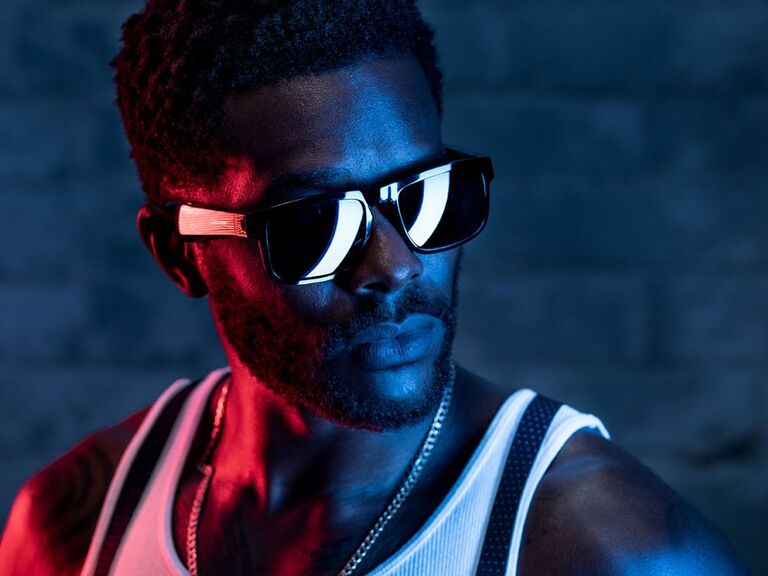 With Bose Frames Tenor, he only has to remember one thing when he leaves the house. These sunglasses double as headphones—or these headphones double as sunglasses. He can use them to play music, listen to podcasts and take calls—and look cool doing it. And, if your hubby typically wears specs, you can shop prescription lenses through the brand's partnership with Lensabl.
39. Sophisticated Decanter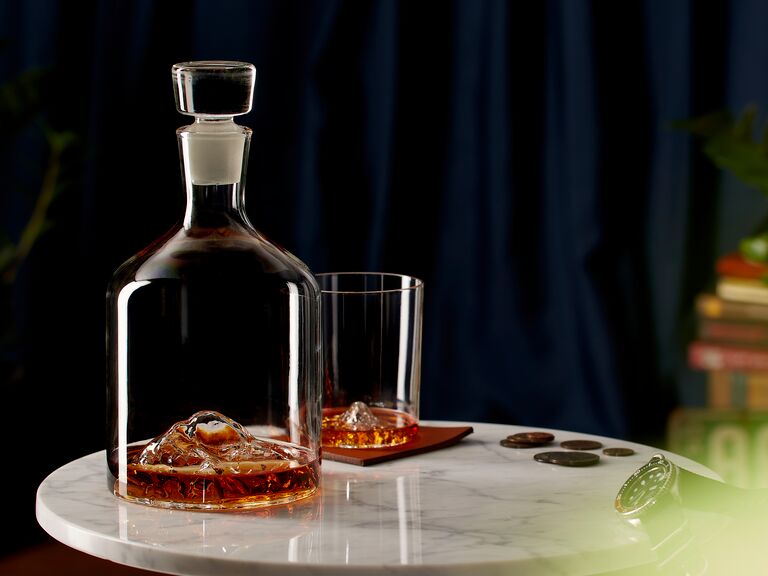 Maybe your husband already has a glass decanter that he loves. But does he have one with a handblown glass mountain on the inside? This stunning birthday, anniversary or holiday gift for your husband will take his bar to a whole new level. It's a really unusual-but-cool gift for husbands who appreciate nature, hiking or just unique handcrafted housewares.
40. Bourbon-Themed Gift Set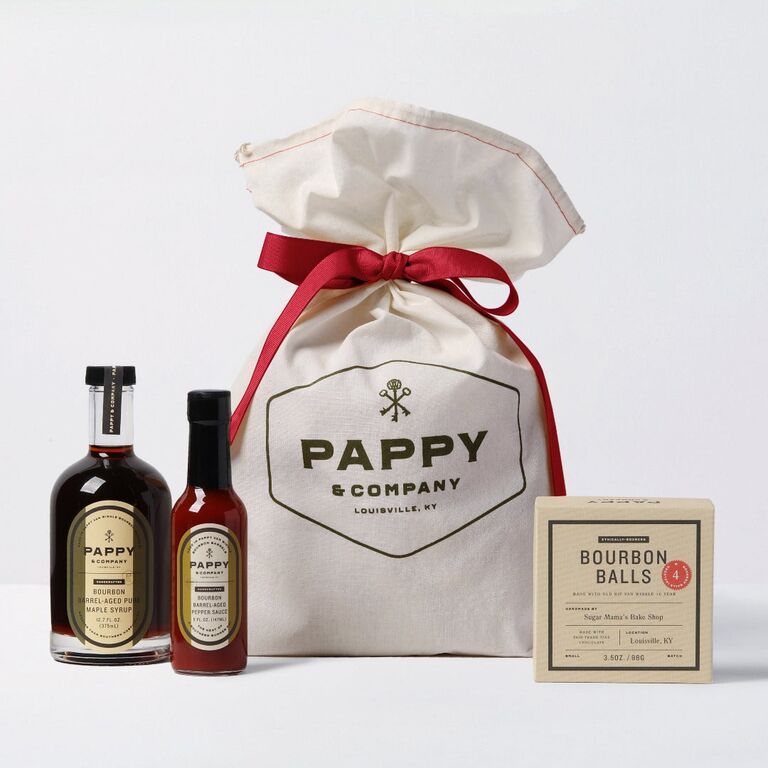 Pappy & Company's bourbon-inspired treats are a fun gift for whiskey lovers, whether you want to toast your husband's dad status on Father's Day or his birthday. We're loving this seasonal gift set that includes something for the three most important meals of the day: breakfast, dinner and dessert. There's a bottle of maple syrup for his morning waffles, a bottle of pepper sauce (wings, anyone?) and a pack of four sweet chocolate-and-pecan bourbon balls. The maple syrup and hot sauce are both aged in Pappy Van Winkle barrels, which—in case you didn't know—is famously expensive and hard-to-get bourbon. Dig in!
41. Personal Fireplace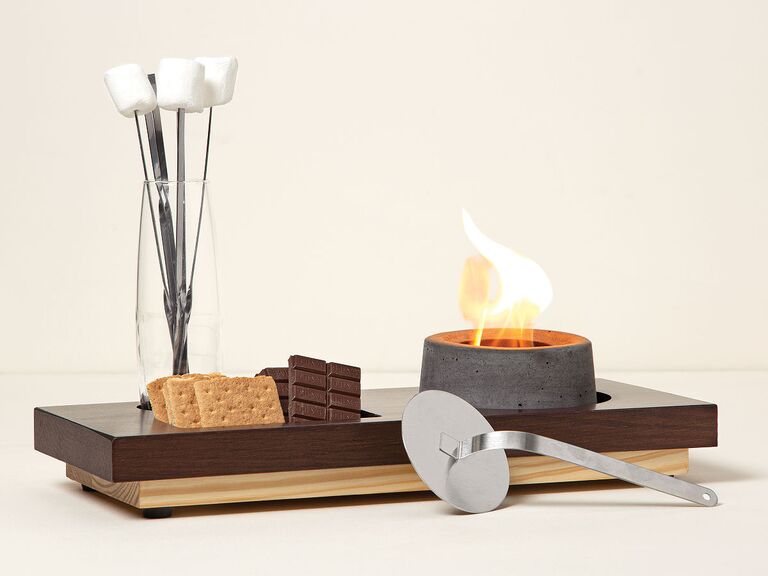 A full-size fire pit is a winning gift idea, but depending on your home and your husband's lifestyle, it might not be the most practical. For the guy who prefers the great indoors, try this mini fire pit that's safe to light inside. It's a fun way to elevate his man cave and brighten up your at-home date nights. Better still, it comes with a handmade base, stainless steel skewers with a glass to hold them, a roasting pit and a snuffer. All you need to add are the marshmallows!
42. Next-Level Travel Tumbler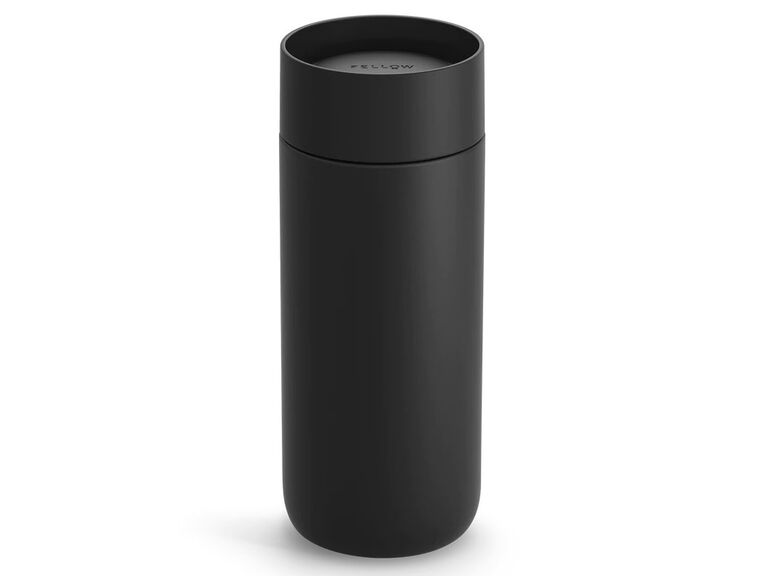 Fellow is known for its design-centric pour-over kettles made specifically for coffee lovers, so it's clear the brand knows a thing or two about what makes a good cup of joe. Now, Fellow has given travel mugs a makeover, too. This suave tumbler comes in four matte shades and three different sizes: eight-ounce, 12-ounce or 16-ounce. But what really sets it apart is the genius 360° Sip Lid, which does exactly what it sounds like: allows the drinker to sip from every angle. It's the ultimate coffee tumbler for multitaskers (not to mention a useful gift for the husband who always has a hot brew in hand).
43. Monthly Coffee Delivery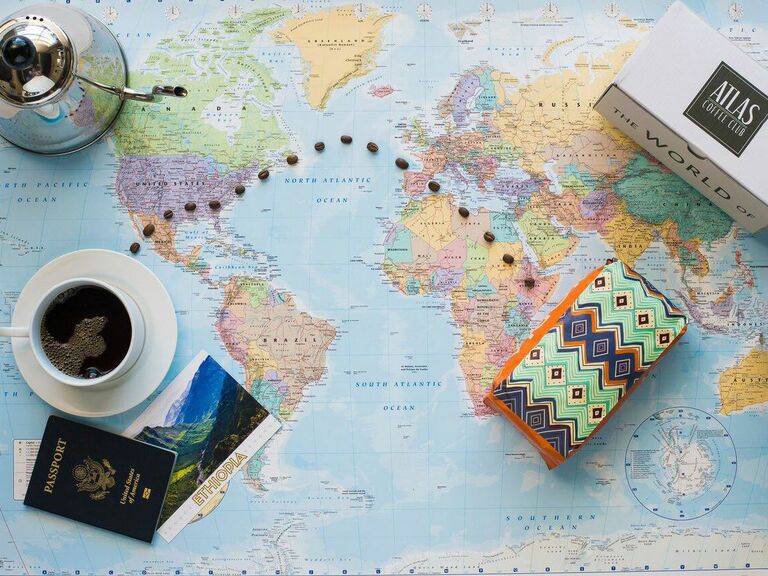 Our favorite gift for coffee lovers is a subscription to Atlas Coffee Club. Each month, they'll send your husband fresh Single Origin coffee as beans, grounds or pods (depending on his brewing preference) from around the world. It will also come with a postcard from the country, tasting notes and a pamphlet on coffee history in the area, so he can learn as he sips. It's a great surprise gift for your husband, especially if you let the first delivery just show up without telling him it's coming.
44. Washable Silk Boxers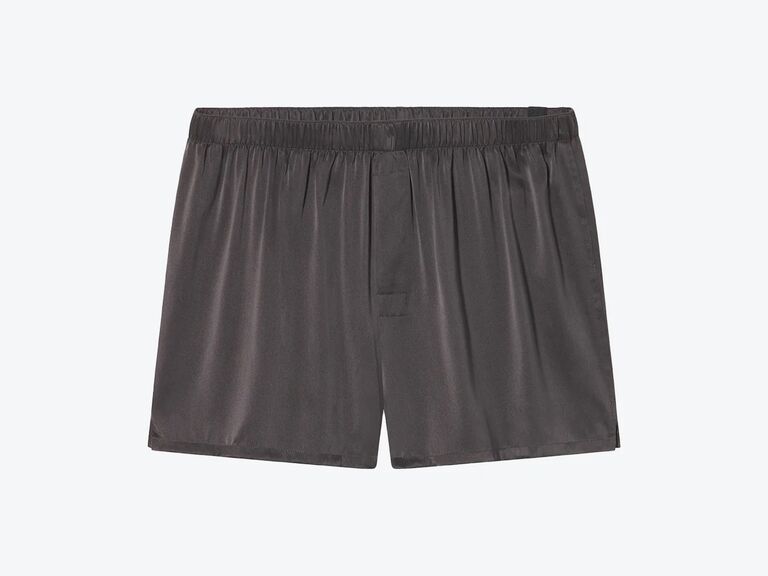 Comfortable and sexy? Yes, please! Lunya's silk boxers have a no-twist waistband, subtle side vents and French seams to make the perfect undergarment—or sleepwear—for your hubby. Best of all, despite the luxe fabric, they're washable. He'll definitely be asking for a second pair at the next gifting occasion. Or you can buy two now and then use The Knot's exclusive discount code for first-time customers: FOR-TK20 to get $20 off $100 or more.
45. Unique Timepiece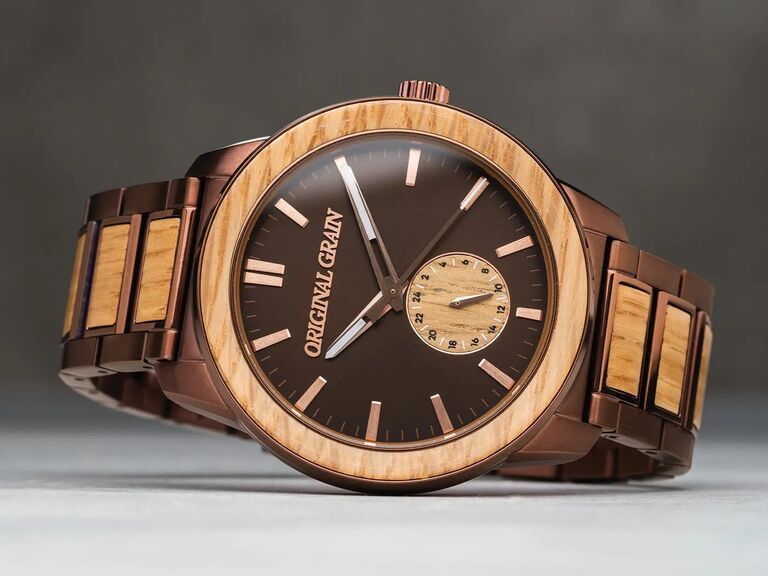 Watches are one of our go-to ideas for husband anniversary gifts. This particular watch will be an especially meaningful gift for your husband, thanks to its unique construction. The wood is from a reclaimed American Oak bourbon barrel to really honor his interests. (You can also find beer or tequila barrels, Taylor guitars, military surplus and more.) Plus, you can have it engraved to commemorate the occasion and your love.
46. Round Box Chain Necklace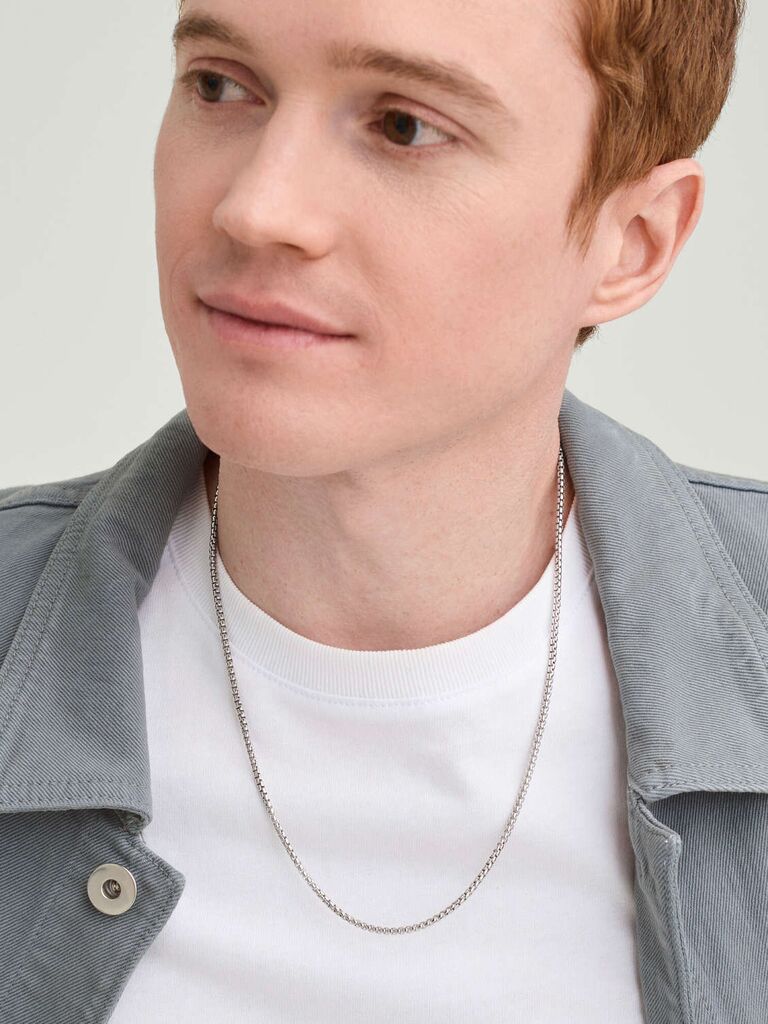 Looking for an extra special gift for your husband's birthday? How about a stylish necklace that will instantly elevate any outfit? This simple box chain necklace comes in titanium, gold or sterling silver to match his usual style. It'll quickly become an everyday accessory for him.
47. Custom Soundwave Art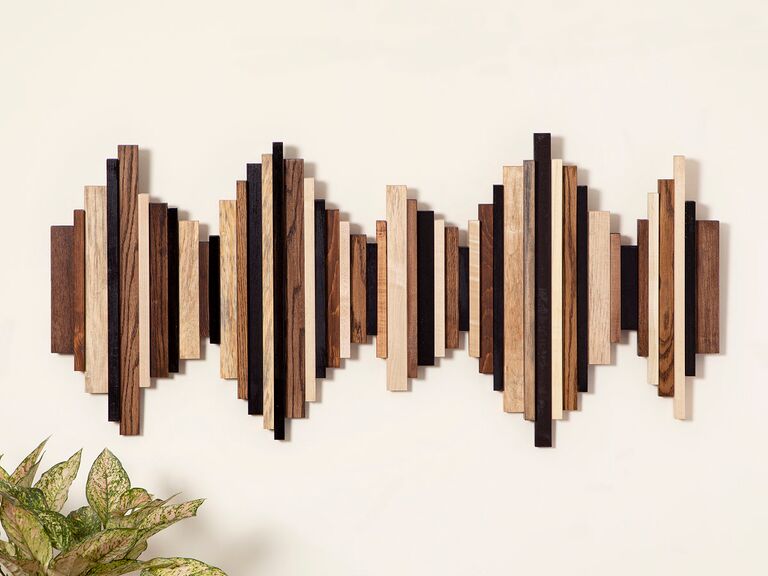 Turn your first dance song or his favorite tune into custom soundwave art for a sentimental gift for your husband. Artist Claudia Moldovan will turn a chorus or an entire song into a piece of one-of-a-kind art using an assortment of wooden pieces. It's especially perfect for your wedding anniversary, but no need to limit the romantic gestures to one time a year; make him feel extra nostalgic and loved on his birthday, too.
48. Oprah-Approved Hot Sauce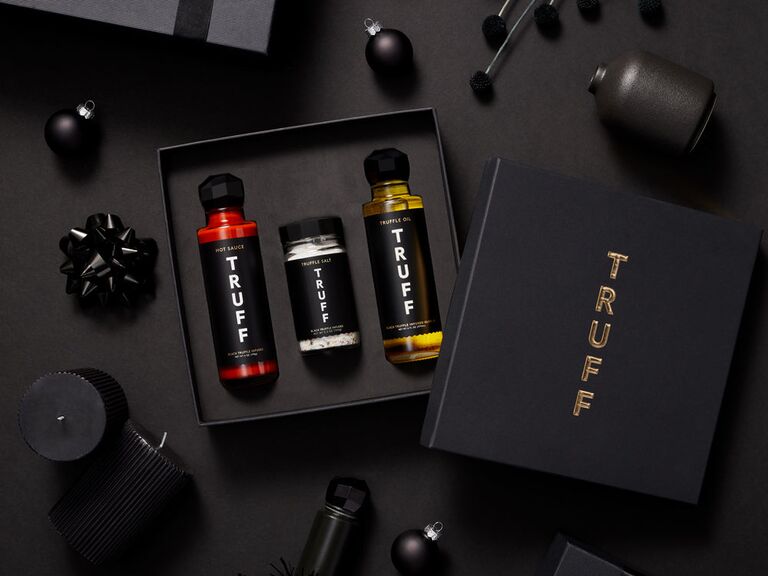 If we can't convince you to purchase this hot sauce, maybe Oprah can. TRUFF makes decadent condiments enhanced by the unique flavor of black truffle. Once your husband tastes his first drop of the brand's beloved hot sauce, he'll be smitten. This starter pack will give him a taste of three scrumptious TRUFF offerings: Original Hot Sauce, Black Truffle Oil and the all-new Black Truffle Salt. Bonus: It comes in a sophisticated gift box (that'll look great under a tree or next to a menorah, if you're already thinking about Christmas, Hanukkah or holiday gift ideas for your husband).
49. Customized Puzzle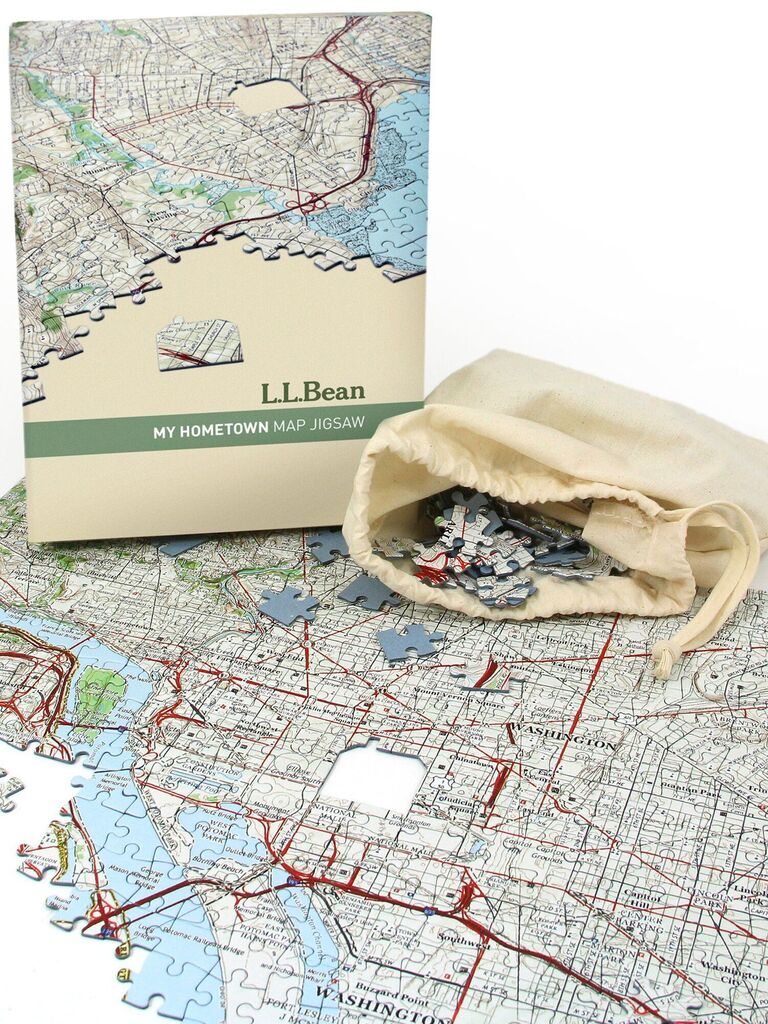 This romantic idea is for the number-one puzzle solver in your life. Get him a game that's personalized for him—as in, the board comes printed with a map of his hometown in 400 challenging pieces. Now that's a cute and sentimental gift for your husband. Top tip: Turn it into a meaningful work of art afterward by picking up some puzzle glue and a frame. It'll make for a unique talking point in your home.
50. Travel-Tracking Water Bottle
If his goal is to visit every national park, encourage him to make his dreams a reality. This creative water bottle lets him chart his adventures by filling in a sticker every time he visits a new national park. Plus, it's stainless steel to keep his water cold and has a leakproof straw, so he can easily bring it on every hike and camping trip. No need to wait for a holiday to hand your husband's gift over. If summer is just kicking off, give it to him as a hiking husband appreciation gift.
51. Snack Crate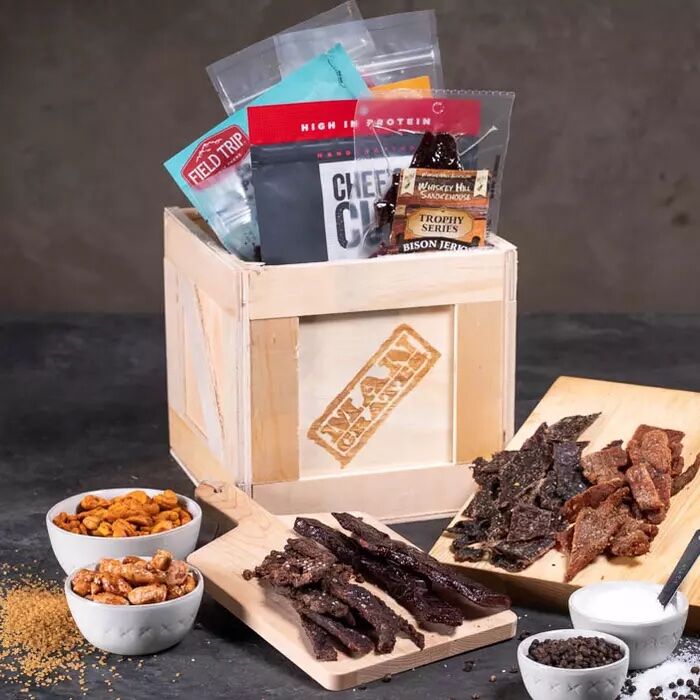 This gift for your husband is just what it sounds like: a wooden crate filled with salty snacks like beef jerky and nuts. It's a perfect assortment for an outdoorsy partner—so he'll always have a trail snack—though, everything is so good he might just eat it all in one sitting.
52. Subscription for Mixologists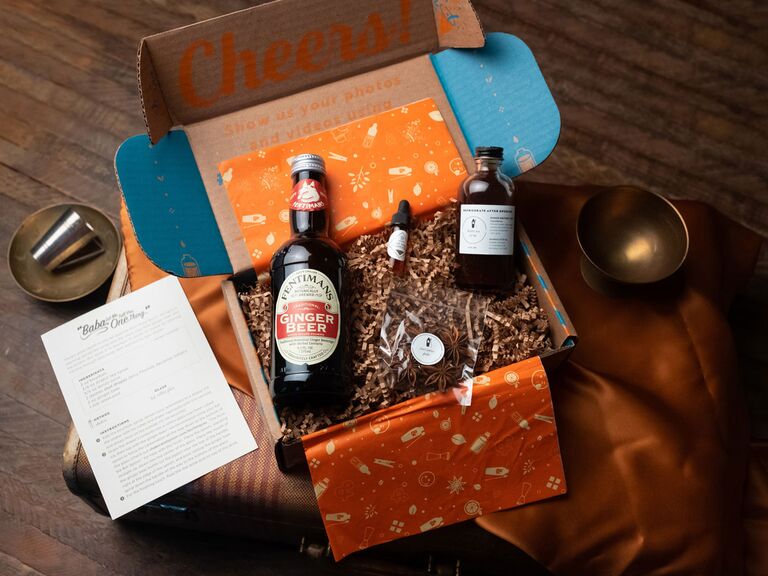 How about a crate of cocktail syrups and bitters? Every month, Shaker & Spoon will send your husband a specialty craft cocktail kit to make four servings of three different cocktail recipes. He (or you) will just need to pick up the liquor to start mixing.
53. Crystal Highball Glasses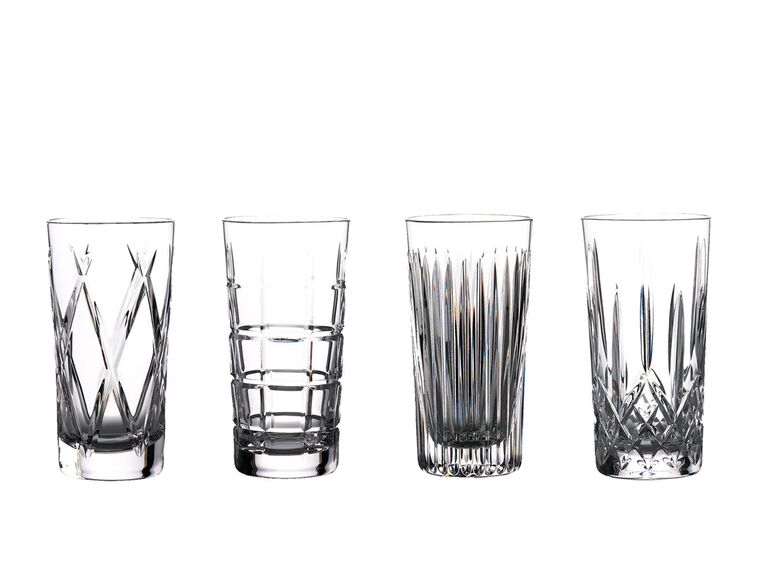 Want to pull out all the stops for your husband's birthday gift? Crystal drinkware is just the thing to make him feel like royalty. These gin glasses are designed to enrich the aromas and the flavor of the botanicals—plus, the intricately designed cuts make them gorgeous. They'll be the perfect vessel for his homemade cocktails.
54. Skincare Collection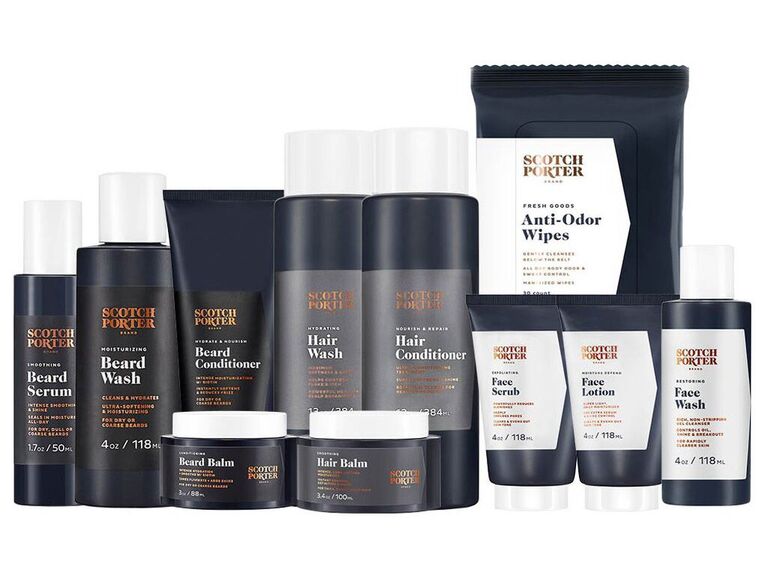 Self-care is for everybody and Scotch Porter's luxe hair-care and skincare products will make him feel like a million bucks. This set has everything that he needs to tend to his face, beard, head and even more sensitive areas. Oh, and these gifts will leave him smelling scrumptious. Consider the question of what to get your husband for his birthday this year answered.
55. Super-Plush Bathrobe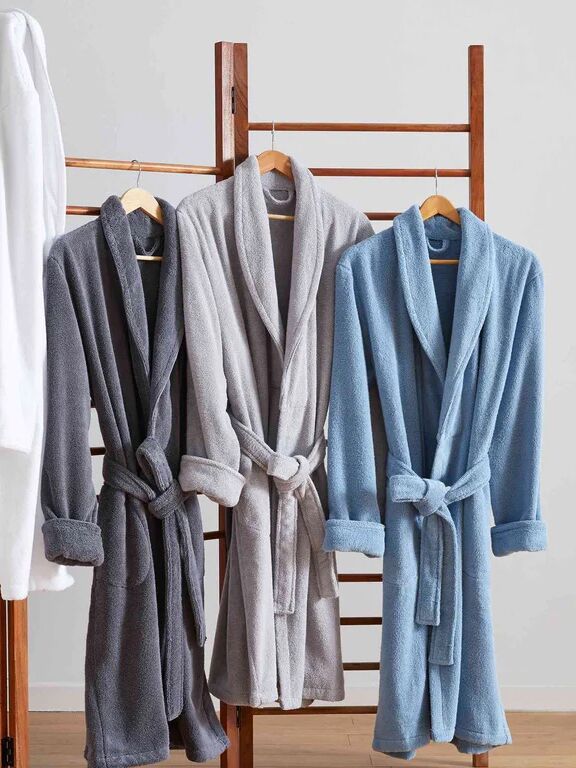 Does your husband take his sweet time getting ready? He'll love drying off after his shower in this 100-percent Turkish cotton robe. He can shave, lotion and gel his hair without fear of getting the products on his clothes. He may just take even longer in the bathroom now to delay having to strip out of the cozy robe.
56. Pick-His-Own Candy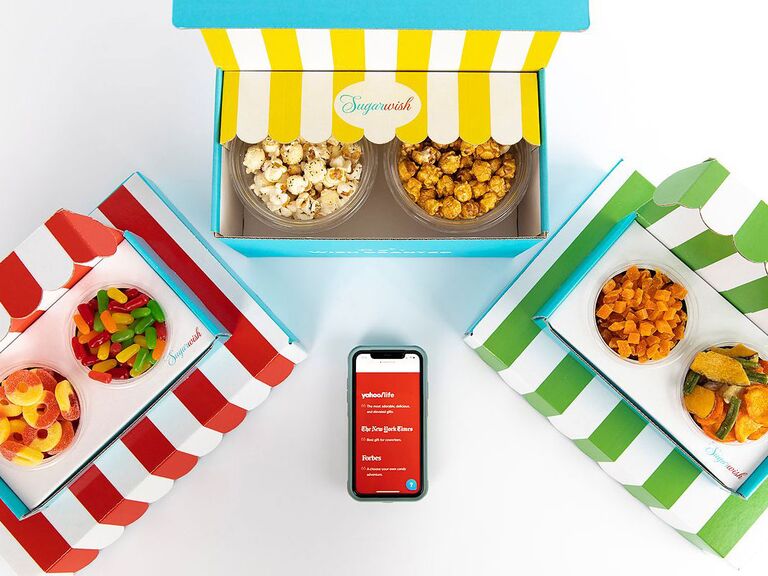 Satisfy his cravings with this delicious gift for your husband that's as sweet as he is. Just choose the size and then he selects which treats to receive. Because we know that you know what his favorite flavors are, but just in case…
57. The Coolest Sandals Ever
These clever sandals are much more than a humble pair of flip-flops. For starters, there's an airbag in the heel, bringing a whole new meaning to "walking on air." The grippy outer sole prevents slipping, plus there's a hidden built-in bottle opener for cracking open cold ones on the go. If the five-star reviews are anything to go by, your husband might never take them off.
58. Outdoor Blanket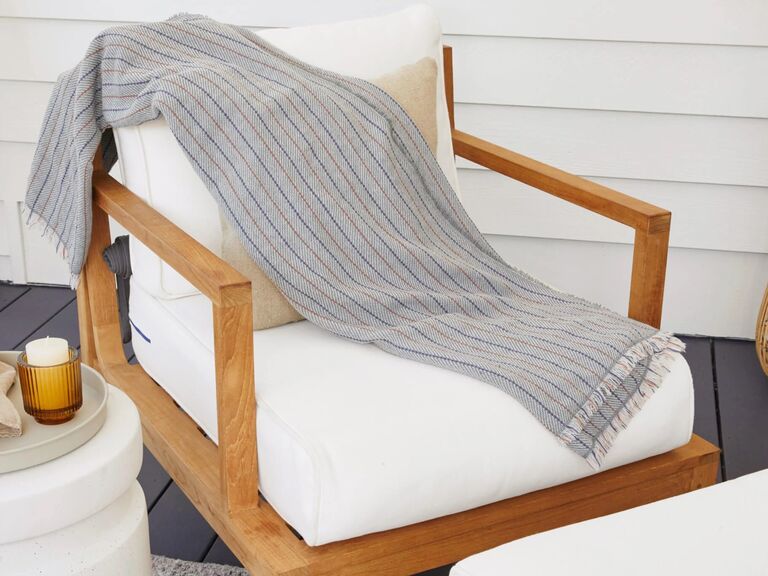 Swaying at a park concert, talking over a glass of wine or cuddling while you look at the stars, time outside with your partner is the best. Bugs, though, are the worst. Now you can spend more time outside without the interruption by mosquitoes, no-see-ums, ants and all other insects. This luxuriously soft blanket made from recycled fibers and treated with a non-toxic, EPA-approved insect shield will protect you from bugs in the comfiest way possible. Your husband can you use it for all your future dates outdoors or when he goes camping.
59. A Taste of the Pacific Northwest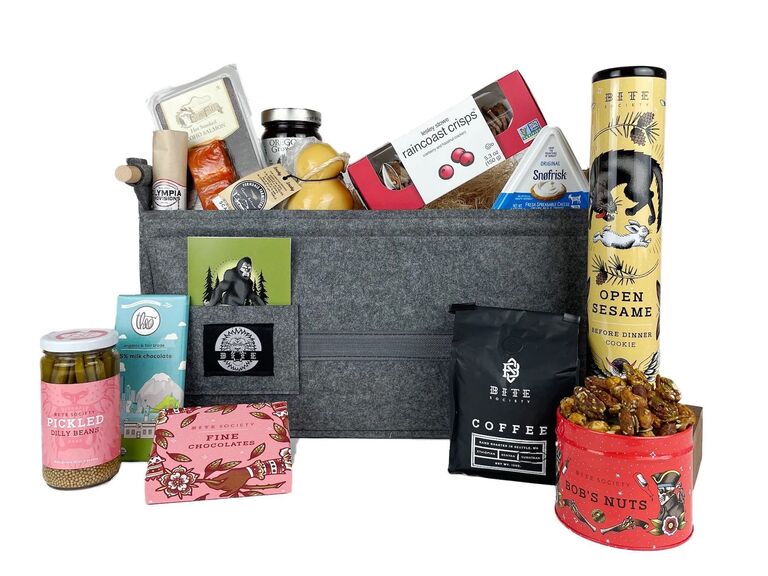 Here's a surefire way to impress a foodie: Give him the gift of edible treats from local chefs and makers in the Pacific Northwest. Whether it's the place you call home, a fond vacay destination or a locale he has yet to explore, this gourmet gift basket is sure to entice and delight. Everything has been thoughtfully curated by Bite Society, right down to the creative packaging. There are sweet and savory delights from Seattle, Portland and surrounding areas. Something that can be experienced and enjoyed is a great gift for the husband who has everything.
60. Tickets to a Sporting Event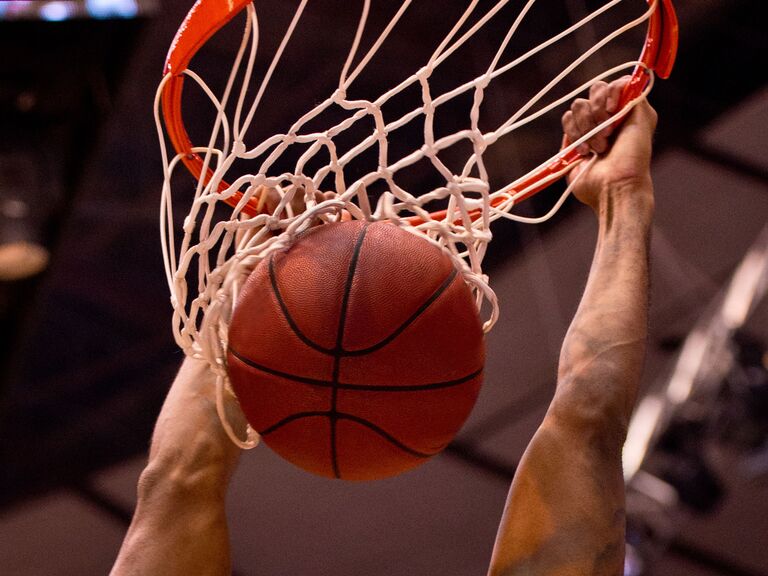 Looking for a last-minute birthday gift for your husband? Event tickets can be purchased and printed at home within minutes. For the number one NBA, NFL, NHL or MLB fan in your life, pick up a pair of tickets to a sporting event on Ticketmaster. It's quick, easy and brings excitement up until game day.
61. Combo Phone Stand-Charger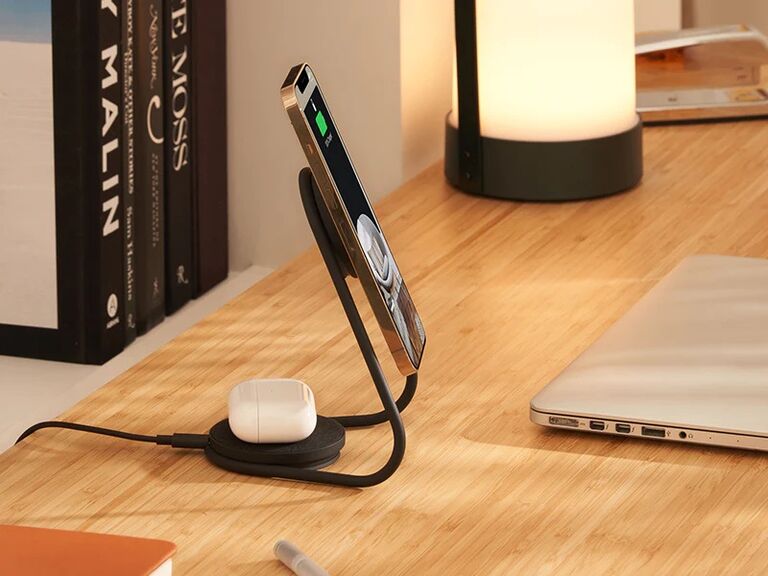 If you want to surprise your husband with a cool and practical gift, Courant is the place to go. And lucky for you, the site recently launched a brand-new offering that'll instantly become a staple on his desk or nightstand. This sleek phone stand makes hands-free video calls or Netflix streaming a breeze. It swivels so he can view his screen vertically or horizontally—but that's not all. This magnetic phone stand doubles as a wireless charger for both his iPhone and AirPods (at the same time!).
62. 3D Moon Lamp
Trying to surprise the guy who's never surprised? There's no way your husband will be expecting this unique gift idea. It's a lamp designed to resemble the moon, bringing some of the magic of the night sky to his nightstand, man cave, home office or wherever he likes to wind down. And thanks to a strong magnet, the moon actually floats above the wooden base and slowly spins. Cool, right? Creative ideas like this are great gifts for the husband who already has everything he needs.
63. Innovative Duffle Bag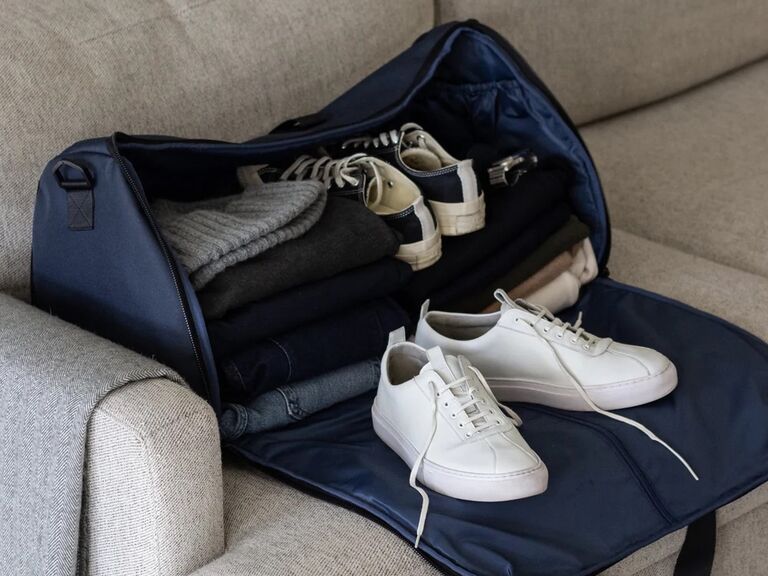 Suits, clothes, shoes, oh my! This duffle fits a whole suit and a weekend's worth of clothes without wrinkling any of it. How? Well, it's actually a garment bag. He'll first put in his suit, then it folds up until a duffle bag. Talk about bang for your buck.
64. Romantic Getaway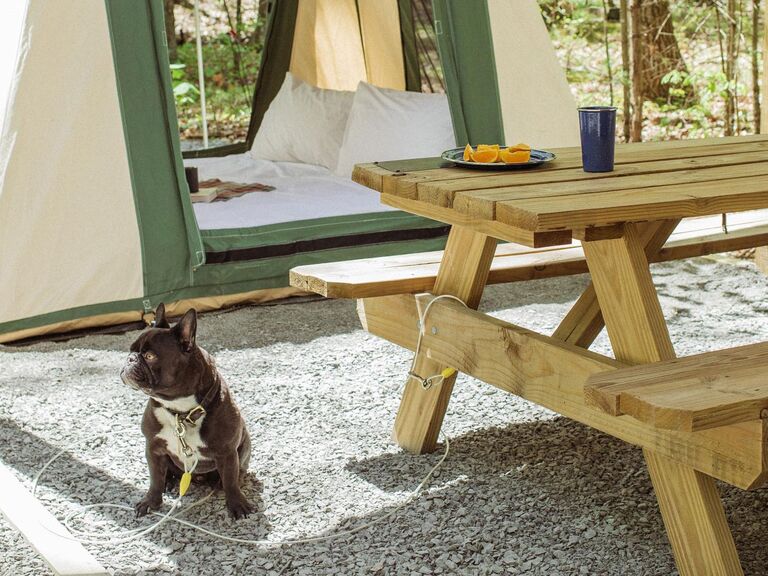 Why not give your husband the gift of a relaxing overnight break in nature? Use Getaway to book a vacay in the great outdoors that's not too far from your abode. The site has cozy cabins just two hours outside major cities, including New York, Los Angeles, New Orleans, Seattle and more. It'll be a fun opportunity to reconnect if you've both been a little preoccupied with everyday life and you can even bring your dog. Trust us, this is one of the most thoughtful gifts for any husband, especially for Valentine's Day.
65. Something to Spice Up Meal Times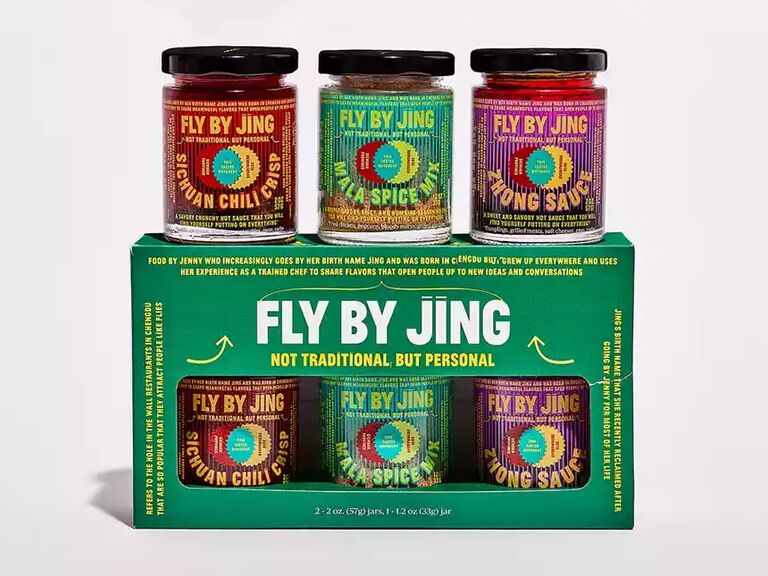 Is your guy always in search of foods that pack a flavorful punch? If he's not already familiar with cult-favorite condiment brand Fly By Jing, it's time to introduce him. These affordable miniatures of the site's best-selling flavors are ideal for packing on the go. Choose the variety pack for one jar each of Fly By Jing's Sichuan Chili Crisp, Mala Spice Mix and Zhong Sauce. Or, if you happen to already know he loves Sichuan Chili Crisp, you can pick up a solo spice three-pack. It's a gift any savory snack lover will adore.
Our team received some of these products as promotional samples in exchange for editorial consideration and independent review.