Ask the Expert: Shannon Gail Weddings and Events
The Chicago-based planner shares her favorite wedding trends, tips on choosing a venue and so much more.
by The Knot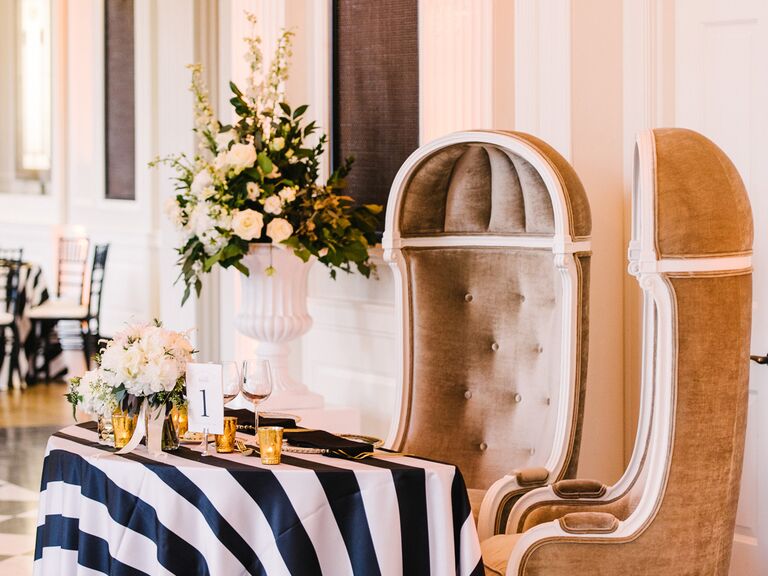 Shannon Gail Clemonds
Shannon Gail Weddings and Events, Chicago
What should couples do first, immediately after getting engaged?

Your fiancé has likely been working up to this for months, so slow down and share the time with friends and family—you don't need to look at venues on day one.

What's the next step after celebrating?

Pour some champagne and discuss your wedding day vision with one another. Then set your guests list and get a general idea of your overall budget.

What are the advantages to working with a planner versus a day-of coordinator?

Bringing in a planner from the start gives you the luxury of making educated decisions right off the bat. Plus it can save you money, time and potential headaches.

How can you plan a wedding in less than six months?

With flexibility, prioritization and decisiveness.

Do you have any planning tips for a tight budget?

Keep your guest list to those most important to you. An increased guest count is the easiest way for additional costs to sneak up on you, since you'll need to add more invitations, flowers, food and linens.

What's the key to finding your perfect venue?

Don't try to turn the space into something it's not. It's also a good idea to ask to see photos of events with your guest size to ensure that the capacity they relay to you is actually a comfortable number.

Is there one thing you've always wanted to incorporate into a wedding?

I'm anxiously awaiting the day when a bride tells me she wants to wear color, maybe a red carpet–worthy print or a hued ball gown.
What's your favorite moment of a couple's wedding day?

I love bringing the couple in to see their reception space fully set up before guests arrive. It's always a really intimate, quiet and raw moment.

Share one pro tip you'd like all to-be-weds to know.

Trust your gut!