15 Scarily Accurate 'Hocus Pocus' GIFs That Perfectly Describe Wedding Planning
It's not just a Halloween favorite—it's a classic. We couldn't resist.
Giphy
Let's be real: The twists and turns of wedding planning can be a little spooky, no matter how on top of everything you are. When you have invitations to send, a registry to compile, and a wedding website to build, it can be tempting to put everything on hold in favor of snuggling up to your partner while watching a seasonal movie.
In the spirit of Halloween, we've rounded up our favorite Hocus Pocus GIFs that perfectly describe the sometimes stressful experience of wedding planning, from overbearing relatives to wedding vendor mishaps. Because if anyone can relate to your wedding planning struggles, it's definitely the Sanderson sisters.
1. You and your partner checking out very aspirational venue options: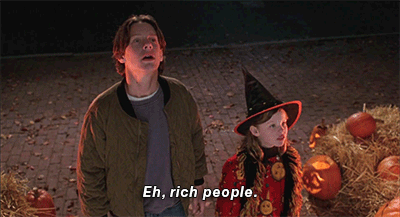 Sigh.
2. Your optimistic bridal salon consultant trying to squeeze you into a too-tight corset bodice: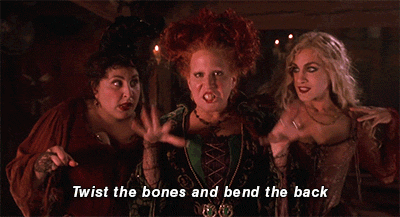 Wow, this woman doesn't quit, does she?
3. Your obnoxious cousin, who doesn't believe in love, totally killing your wedding planning vibes: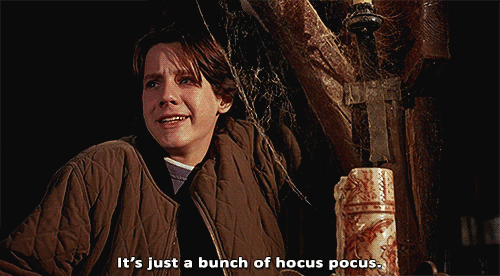 Nobody asked you, buddy.
4. Your maid of honor keeping the peace when another guest RSVPs with a plus-one you didn't invite: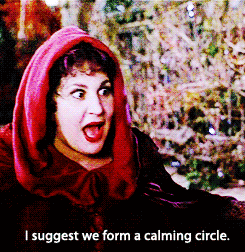 5. But you've had it up to here, so you're just like: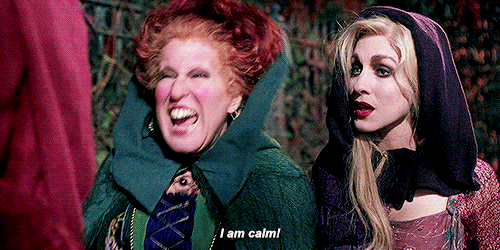 Can't you tell?
6. When your siblings still can't agree on what to wear to the wedding: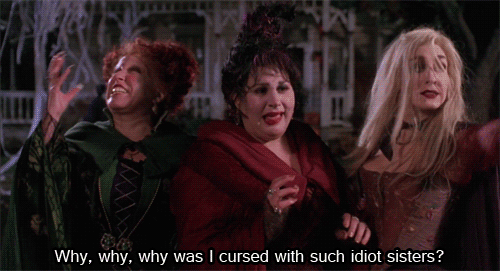 Get it together, everyone.
7. You and your crew after an epic bachelorette party: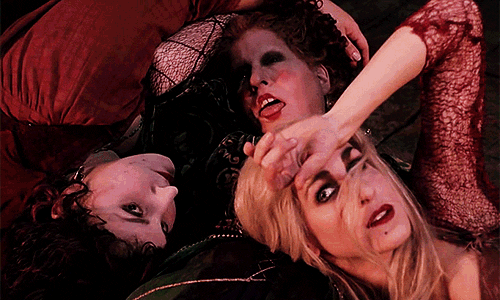 #NoRegrets.
8. Telling the DJ for the hundredth time not to play "Chicken Dance":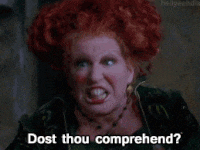 Read my lips.
9. Making up fake vows to procrastinate writing real ones: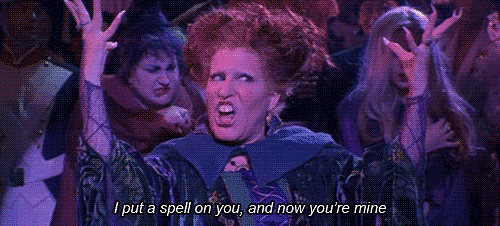 The officiant will love these, right?
10. When you just need, like, a minute to yourself without everyone fussing over you: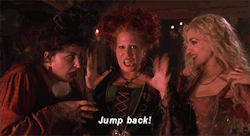 Just one, measly minute.
11. Everyone's faces when you emerge in all your wedding day glory: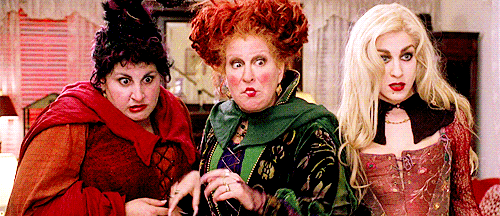 Yes, I know I look incredible.
12. When your aunt brings her crying two-year-old to the ceremony, but your wedding is adults only: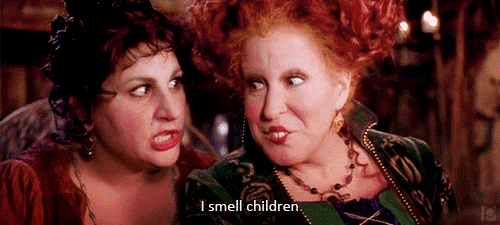 No she didn't.
13. Catching the best man doing his fourth tequila shot before his speech: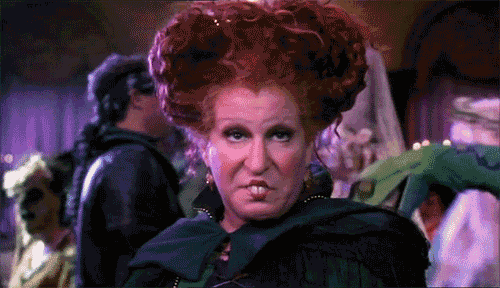 This ought to be good.
14. Finally hitting the dance floor with your favorite people: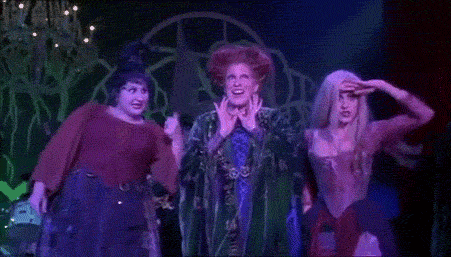 Yesss.
15. Actual footage of you heading off on your honeymoon: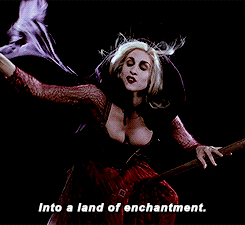 It's been fun, but it's time to relax somewhere far, far away.