Spider-Man Just Took Dudeoir to a Whole New Level
Keeping crime off the streets and women on the edge of their seats.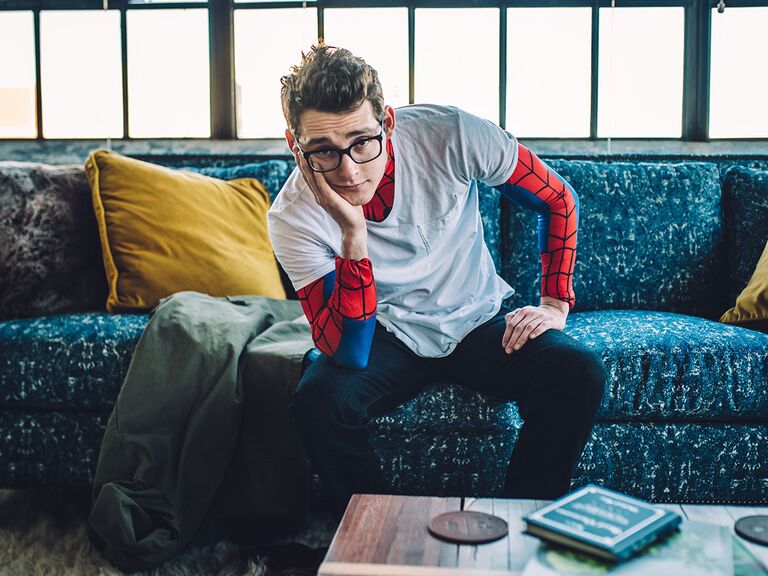 Sarah Hester Photography
Word of the day: dudeoir. Basic definition: Your main man stripping down in front of a photographer. It's the same concept as boudior where ladies don sexy bridal-esque lingerie for a mini photo shoot session, then gift the photos as a wedding day present.
If your guy thinks he's too masculine to tug at his underwear waistline while staring into a camera lens, just send him this. Proof of Spider-Man, a superhero, taking a break from his in-demand schedule to do a dudeoir shoot for his sweetheart.
And also send these photos to yourself too—there are tattoo placements that make your spidey senses tingle.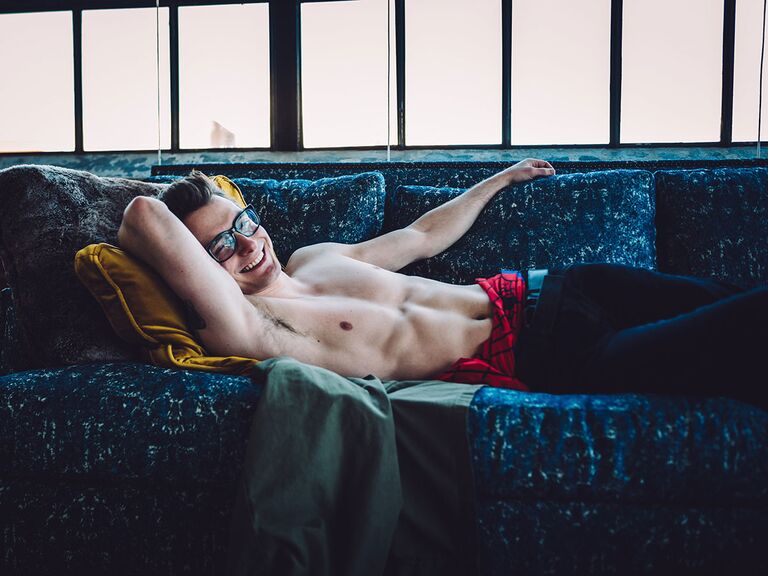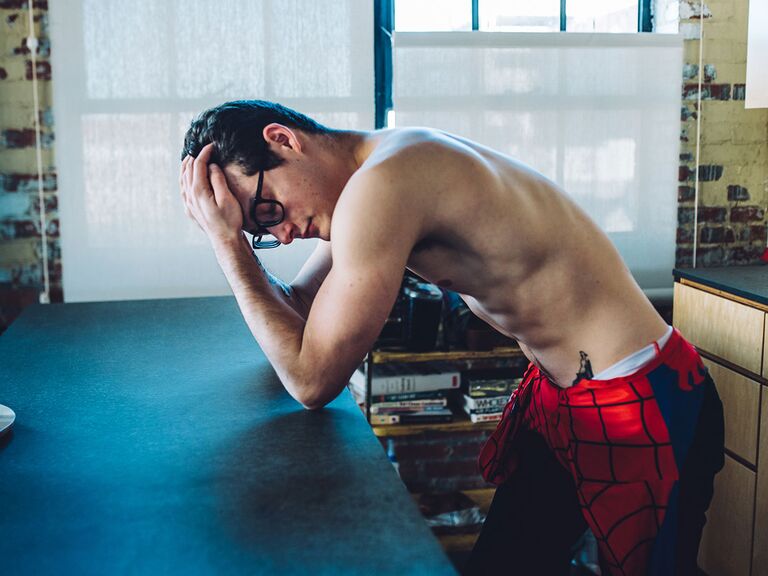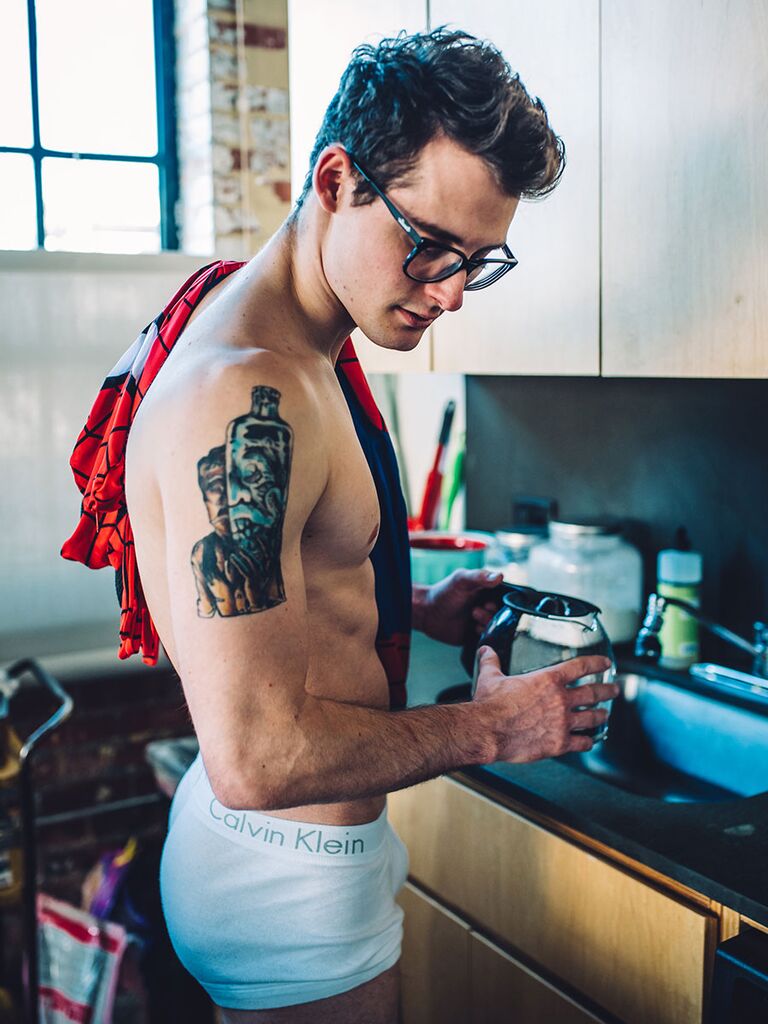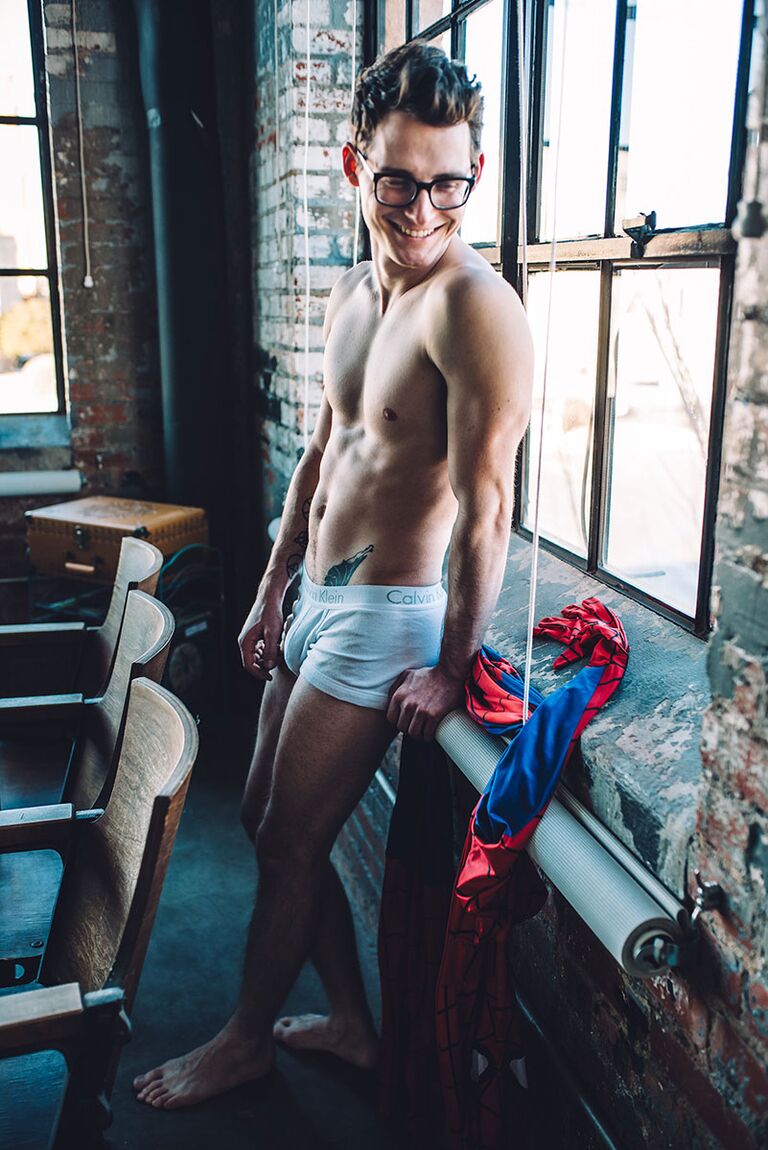 If you weren't entirely distracted by the muscles and blush-inducing waistlines, you may have noticed Spider-Man's face. Which looks a lot like this other dudeoir shoot that made Harry Potter fans everywhere solemnly swear they were up to no good.
There's also this too. K BYE.
Photos by Sarah Hester Photography