20 Ideas for the Perfect 34th Anniversary Gift
Shopping for your upcoming anniversary just got even easier with our great gift ideas.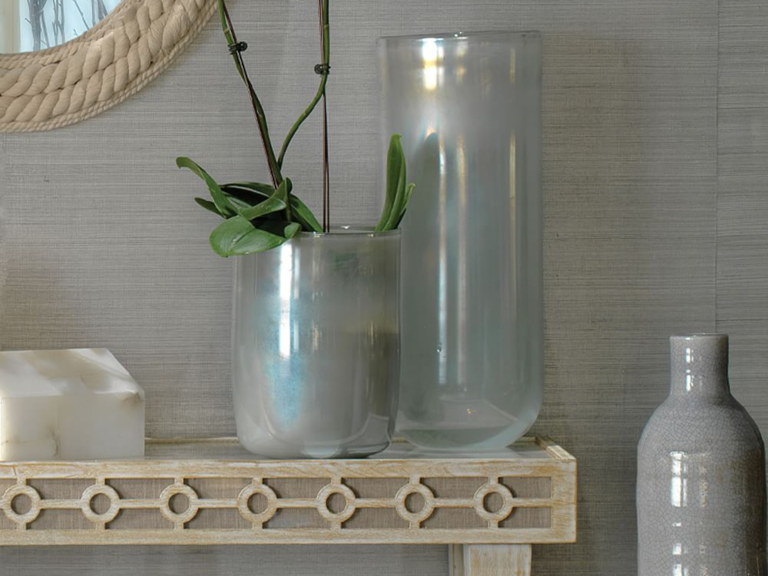 We have included third party products to help you navigate and enjoy life's biggest moments. Purchases made through links on this page may earn us a commission.
Celebrating 34 years of marriage means you've been through it all as a couple—highs and lows, challenges big and small, joyful moments that felt so big your heart could burst. It seems impossible to put all that love, respect and happiness into one anniversary gift, but we're here to help you try.
If you're looking for the perfect gift to let your loved one know you've had a blast the last 34 years (and are looking forward to 34 more), then you've come to the right place. From romantic picks that will make them swoon to unique finds that will help you discover new things about each other (yes, even after all this time!), we're rounding up 20 gift ideas worthy of such a relationship milestone. Check out our picks for the perfect 34th wedding anniversary gift below.
In this article:
What Should You Give as a 34th Anniversary Gift?
Celebrating your 34th wedding anniversary is an important milestone. While the anniversary has no traditional gift or theme, most contemporary anniversary lists link the 34-year anniversary gift to opals.
Opals are beautiful gemstones that come in a variety of colors and shades, which means there are plenty of opportunities to customize a gift to best suit the person receiving it. Another perk? Opals can be found in many different applications, from bespoke jewelry to keepsake decor items, allowing for a variety of gift ideas.
Not interested in giving an opal as a gift? No big deal—there are plenty of other thoughtful, anniversary-worthy ways to show you care this year. Remember, whatever gift you choose should be personal and mean something to your partner—below are some of our favorite 34th wedding anniversary gifts to help get you started.
Our Favorite 34th Anniversary Gifts
Opals are said to be a stone for amplification. They're also said to have healing powers, and different color opals can be associated with your body's different chakras. Our favorite 34th wedding anniversary gift list includes opal jewelry and accessories of course, but also a few different products to help balance, reset and find restorative comfort.
Urban Stems Bouquet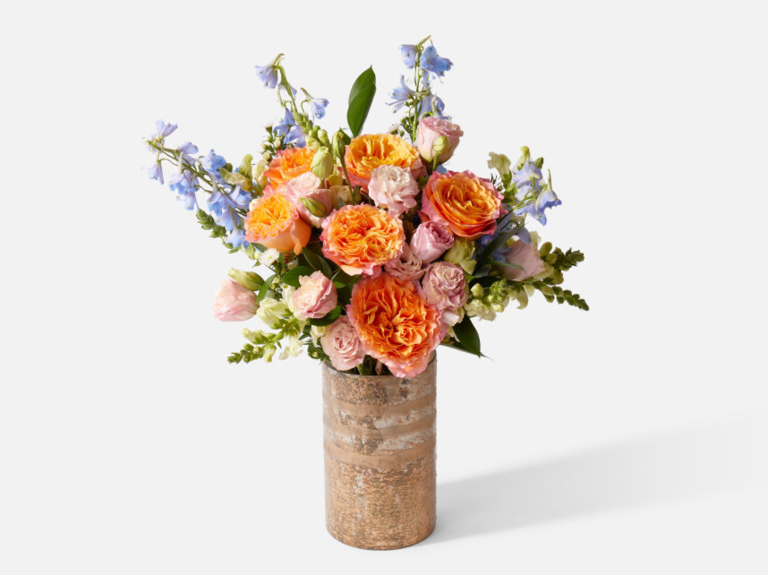 For unique, beautiful bouquets, look no further than Urban Stems. The brand delivers their curated bouquets coast-to-coast, with same-day delivery available in NYC and DC (great for a last-minute surprise if you forgot your anniversary—yikes!). Plus, each bouquet is made using flowers from Rainforest Alliance Certified™ farms, so you can feel good about your purchase and its impact.
Usual Wines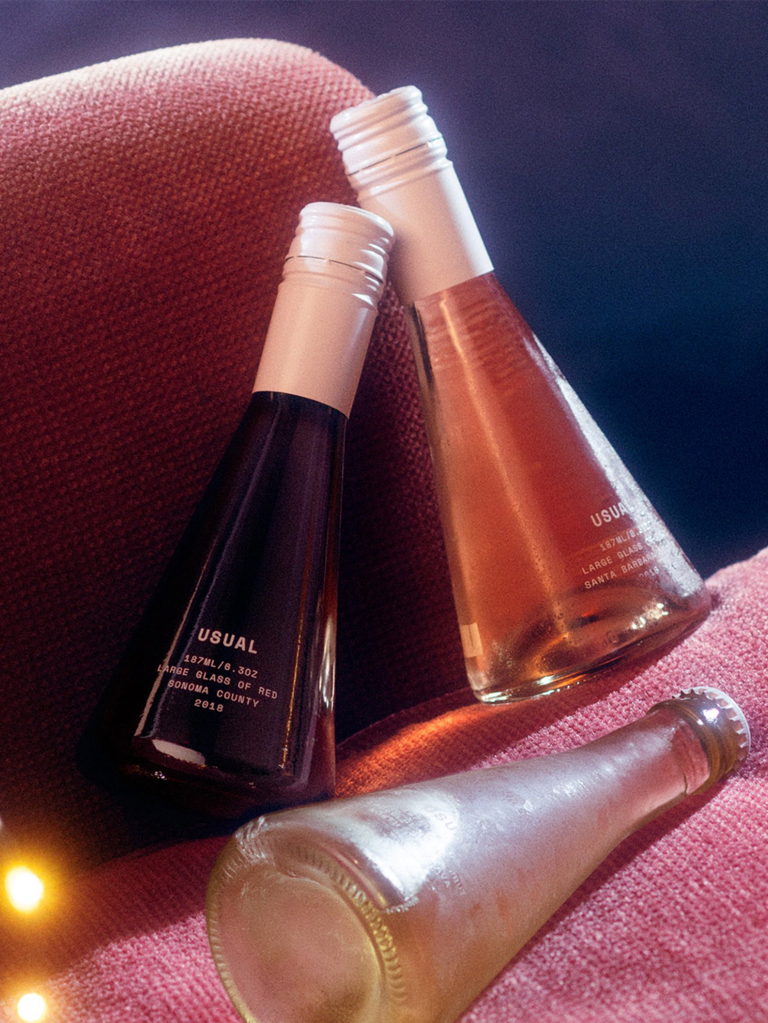 Small batch wine made with sustainable farming? Check. No additives or chemicals? Check. 12 large wine glass-sized bottles of wine for 12 months? Uh, where do we sign up? Usual Wines allows you to get monthly shipments of small-batch California Brut, Red or Rosé delivered straight to your door, making it the ultimate in gifts that keep on giving. Stick with your favorites or switch up your order to suit the tastes of the vino lover in your life for your 34-year anniversary.
Cozicaza Mirage Iridescent Dinnerware Set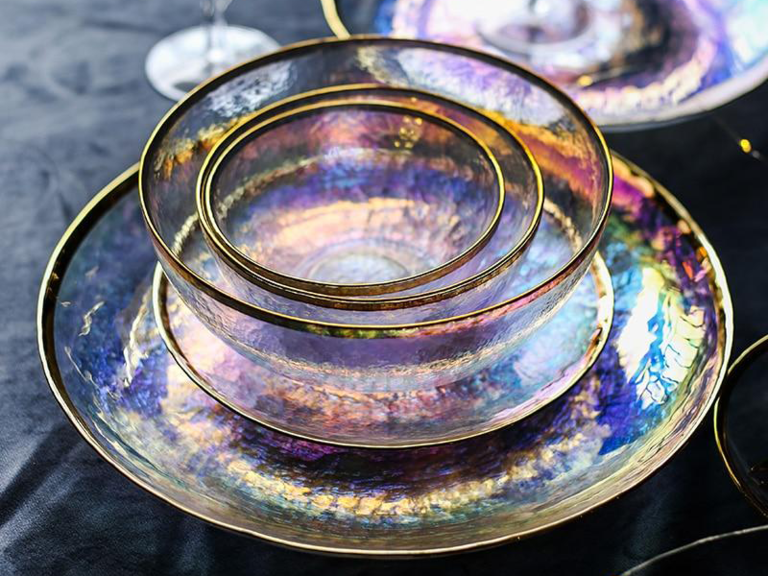 If your version of romance is a home cooked meal and dinner date at your kitchen table, then this next pick is perfect for your partner. Upgrade your basic dinnerware (especially if you're still eating off of what you registered for all those years ago!) with this pretty place setting from Cozicaza. Made of elegant stoneware and featuring fluted details and a beaded border, they're enough to make even takeout feel special.
Ugg Euphoria Plush Reversible Faux Fur Throw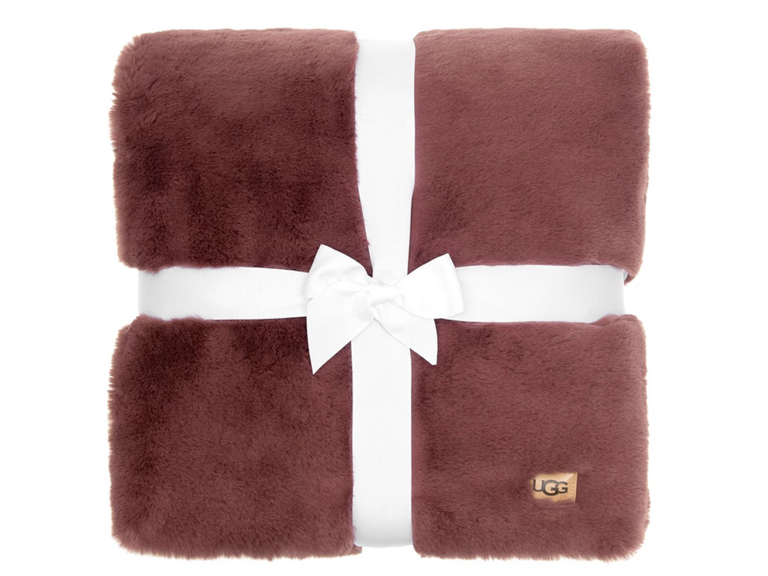 There's something so comforting about a seriously soft throw. If your partner is a homebody, they'll love the prospect of cuddling up on the couch with you beneath this luxe, faux-fur blanket. Queue up your favorite Netflix romance and you have the perfect Friday night.
Blue Nile Opal and Diamond Halo Ring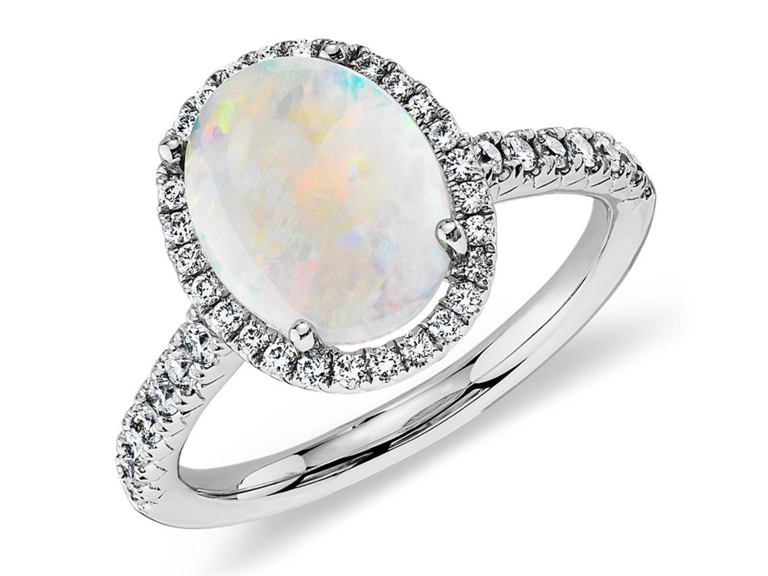 Looking to really spoil your partner? Give them the ultimate on-theme gift for your 34th wedding anniversary. This gorgeous 18-karat white gold ring features 44 pavé-set diamonds around a stunning opal. Everytime they wear it, they'll be reminded of how far you've come together.
Bose Sleepbuds II
Nothing says "I love you" like assuring your spouse has a good night's sleep. These wireless earbuds will block external noises while gently lulling them to sleep with soothing sounds from the Bose Sleep App. Plus, a single charge can last for up to 10 hours, so they can use them anytime—like when your snoring is keeping them up. Just sayin'.
Birchbox Subscription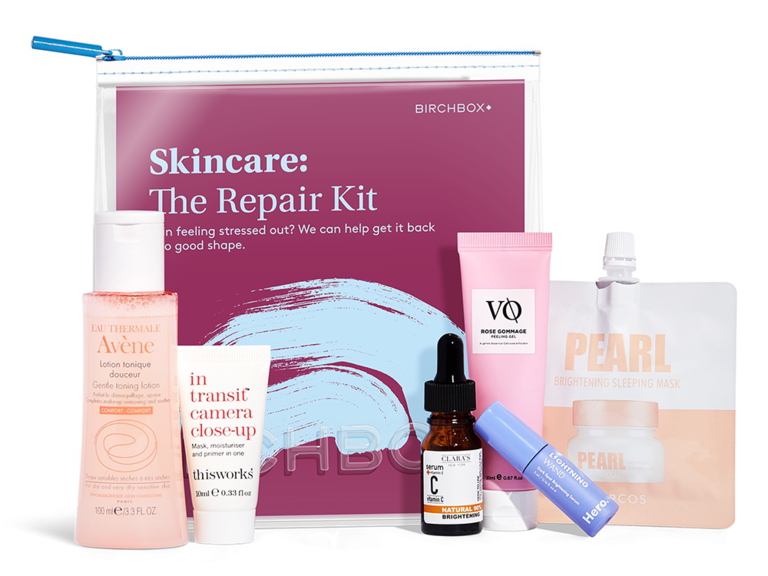 Skincare is self-care—and who doesn't want that delivered straight to their door for their anniversary? Birchbox's selection of hair, skin and makeup subscriptions are available in a variety of flexible plans, delivering trendy products and on-the-cusp launches your favorite person will love trying out.
Man Crates Personalized Gin-Fusion Kit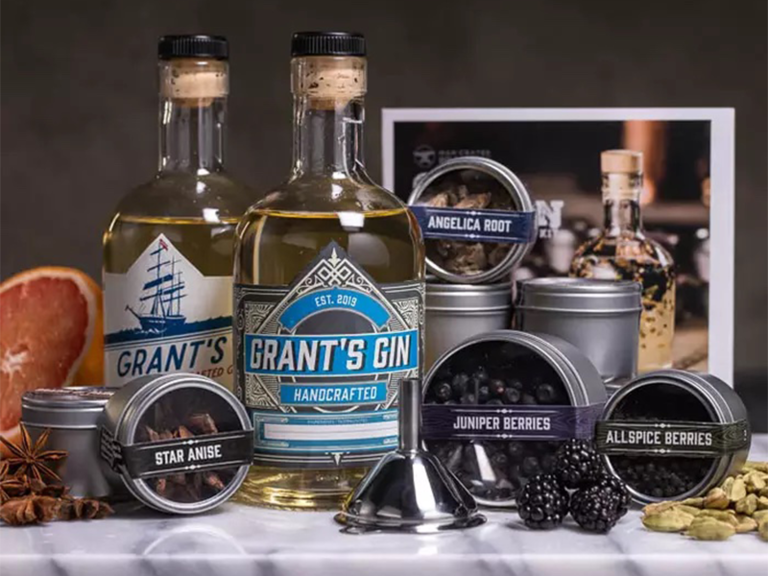 Fuel your partner's love for amateur mixology with this clever gin infusion kit. With a variety of botanicals ranging from floral to citrus to spice, any gin lover can infuse the spirit to their taste, ensuring that each cocktail is not only mixed to perfection, but with love.
Aurate Simple Opal Necklace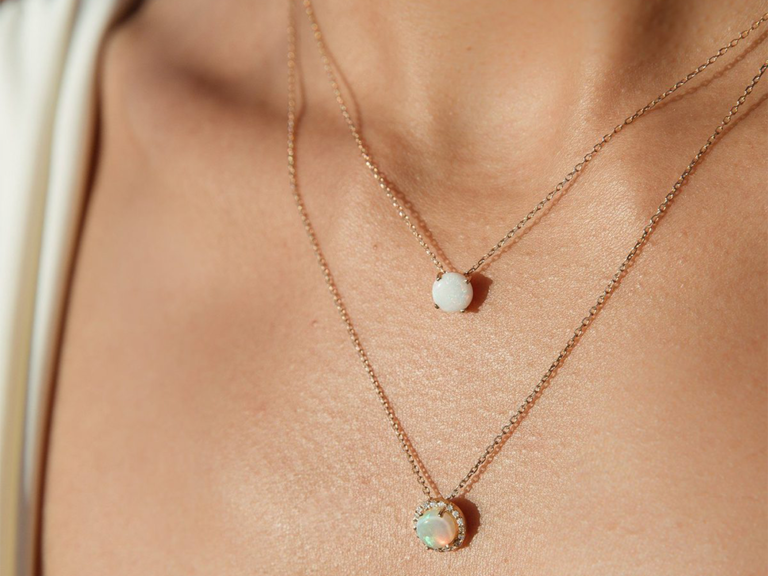 This stunning pendant necklace features a milky white opal set in your choice of 14-karat or 18-karat gold. Refracted light makes these gemstones flicker blue, green, red or orange, so this piece is pretty much guaranteed to match any outfit they pair it with.
Spa Room Opal Bliss Glass Ultrasonic Essential Oil Aromatherapy Diffuser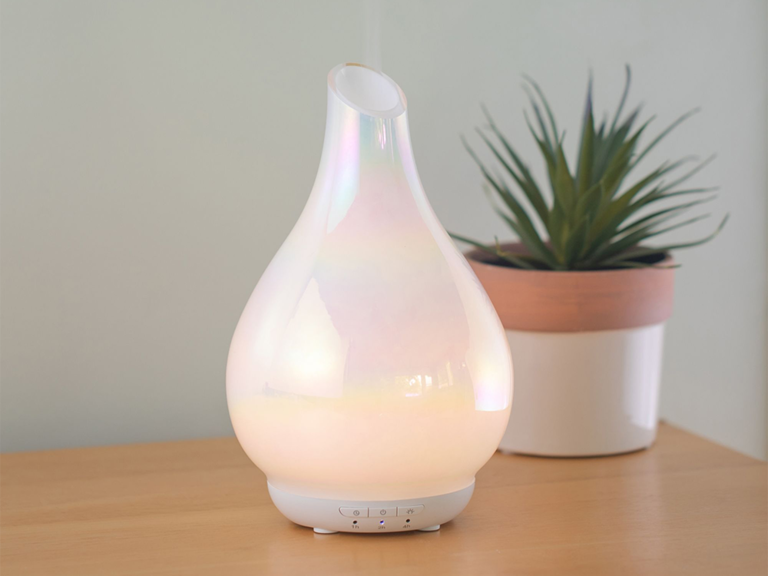 Create a spa-like atmosphere in any room in your home with this stylish and eye-catching essential oil diffuser. It can be paired with your choice of blends (like lavender for calm or citrus to invigorate), then placed in any room up to 400 square feet large for eight hours of continuous mist.
Uncommon Goods Uncommon Experiences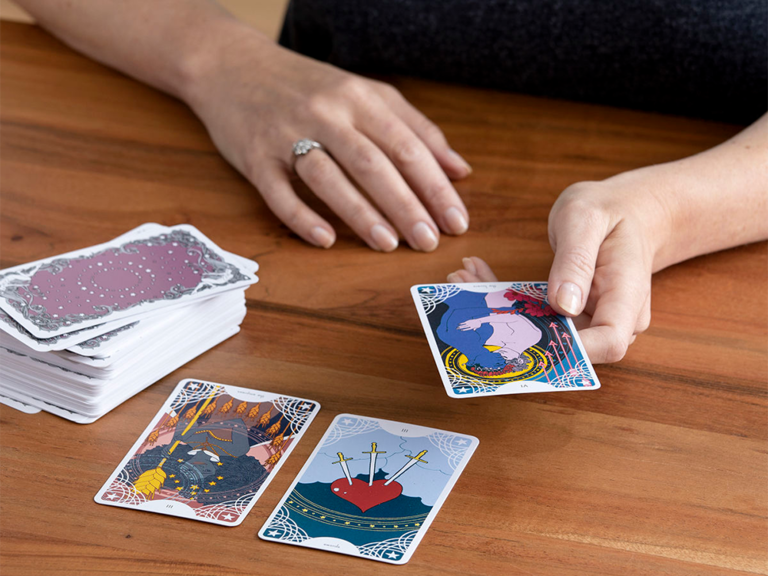 Looking for a thoughtful gift that lets you and your partner experience something new and exciting together in honor of your 34th year of marriage? Uncommon Goods has you covered with their newest offering, Uncommon Experiences. Browse from a selection of over 40 different classes, ranging from cocktail making and tarot reading to tie-dyeing and flower arranging. Your purchase of this unique gift scores you tickets to a virtual lesson, plus any supplies or tools you need, delivered straight to your door ahead of time.
Theragun Elite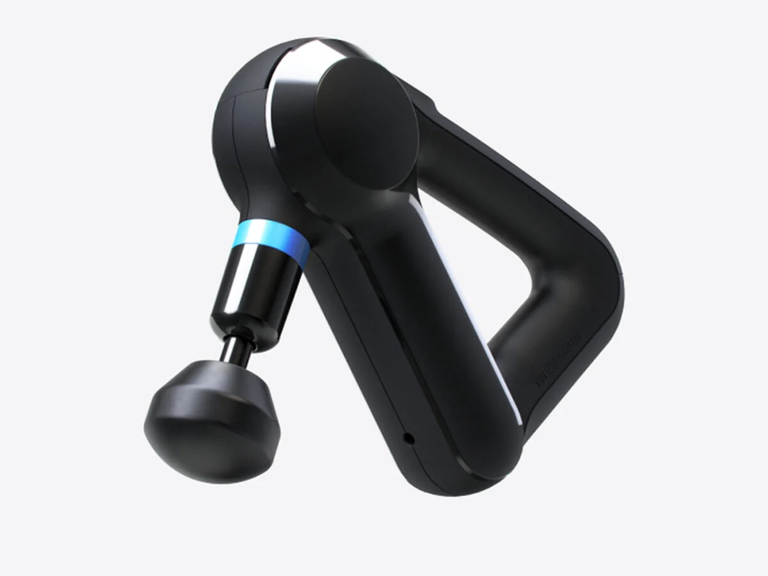 This deep muscle massager is about to become your best friend's best friend. The perfect gift for workout fans or health-conscious people, this ultra-quiet Bluetooth-enabled model of the much-loved Theragun comes equipped with a two-hour battery life and delivers up to 40 pounds of force for relief from your toughest knots and aches.
Stone Forge Walnut, White Opal & Yellow Gold Pinstripes Ring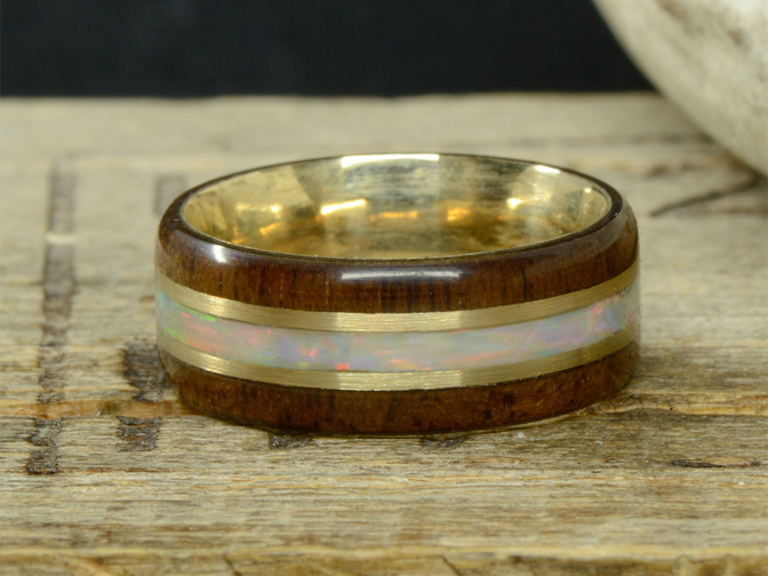 Upgrade their wedding band with a handmade piece that boasts a special 34th anniversary twist. This ring is made from a combination of walnut wood, yellow gold and white opal for an eye-catching and graphic band they'll be proud to rock.
Crystal Carvings India Opal Elephant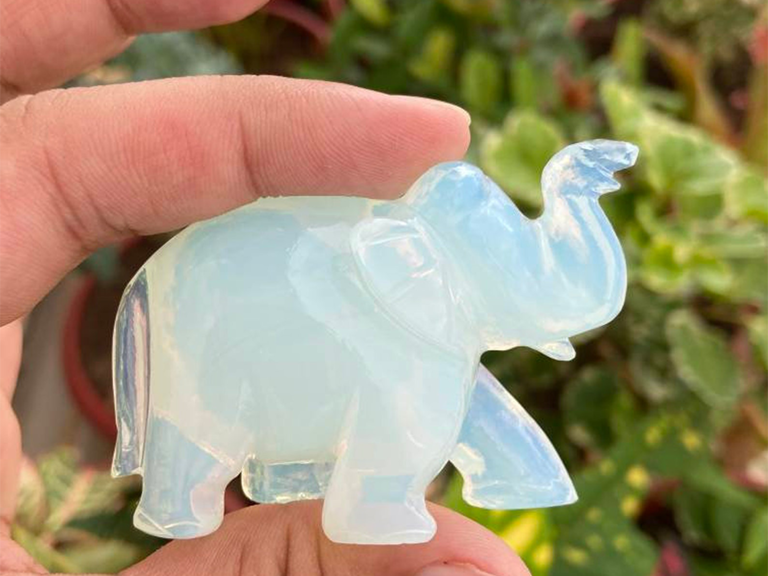 In many cultures, elephants are a sign of wisdom and good luck—two things you both must have plenty of to be celebrating 34 years of marriage! Mark the milestone with this hand-carved elephant figurine, made from elegant opal. It would be a beautiful addition to a shelf or even a stylish paperweight in their home office.
The Caker Bake-At-Home Cake Kit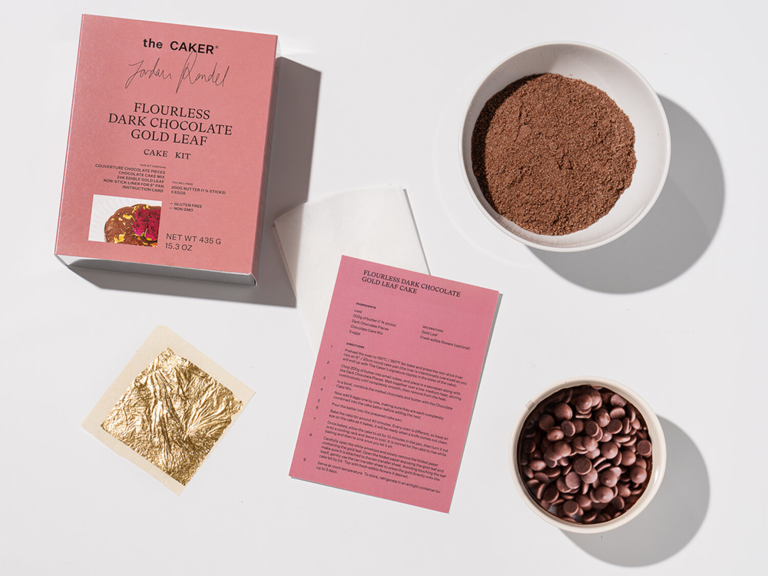 No celebration is complete without a delicious slice of cake. Bake up your own from the comfort of your kitchen with this kit from The Caker. With simple recipes and gluten-free and vegan options, there's a flavor variety to please every palette. Plus, each kit comes with all the decorations you need, so you can proudly show off your hard work on Instagram once it's done.
Maude Tub Kit No. 1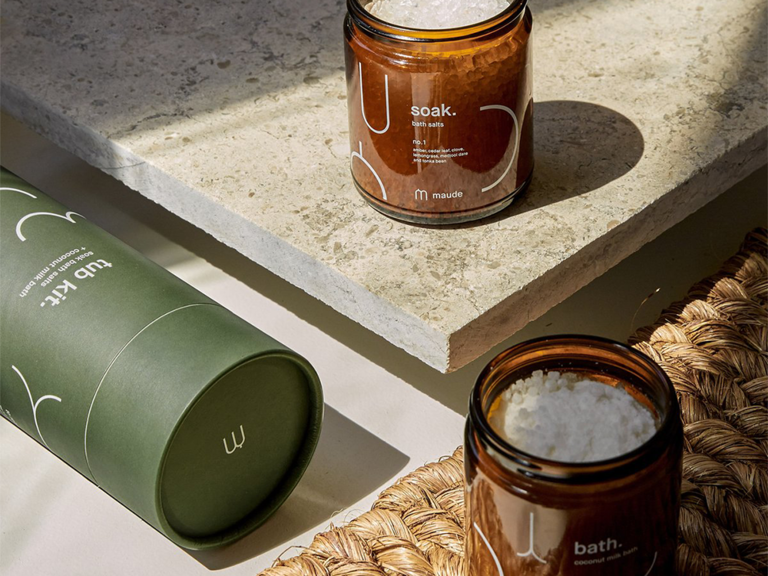 Built for one or two, the Maude tub kit is the ideal excuse for a luxurious soak to celebrate your 34-year anniversary. Notes of amber, cedar leaf, tonka bean, lemongrass and Medjool date swirl in the water, calming your senses and soothing your skin thanks to nourishing coconut milk. Pair these soaks with a bottle of your favorite wine, and you've got yourself a reason to stay in and celebrate this anniversary.
Clinks Australian Round Opal Cuff Links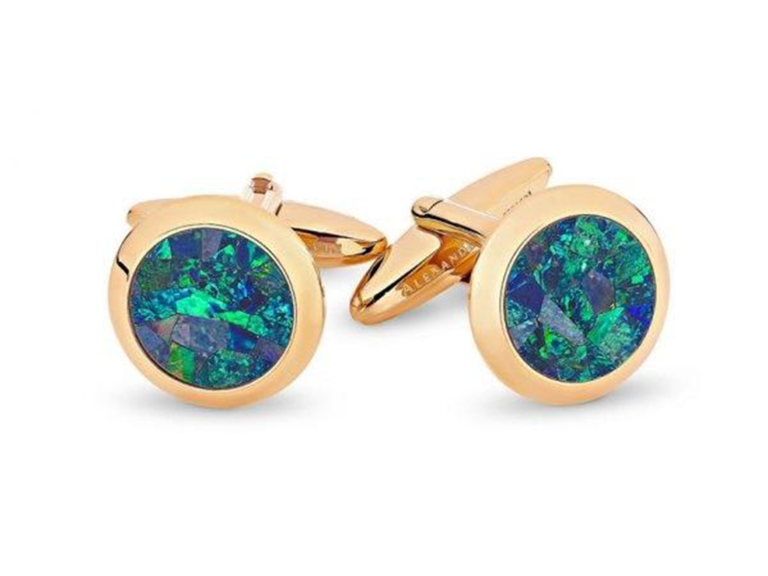 These gorgeous cuff links feature gemstones direct from Australia. Each ethically-sourced opal sits in an 18-karat gold-plated setting and is sure to make a meaningful 34 year wedding anniversary gift for the snappy dresser in your life. Tuck them into a sleek gift box, then surprise your partner with them before a fancy anniversary night on the town.
Rifle Paper Co. Anniversary Card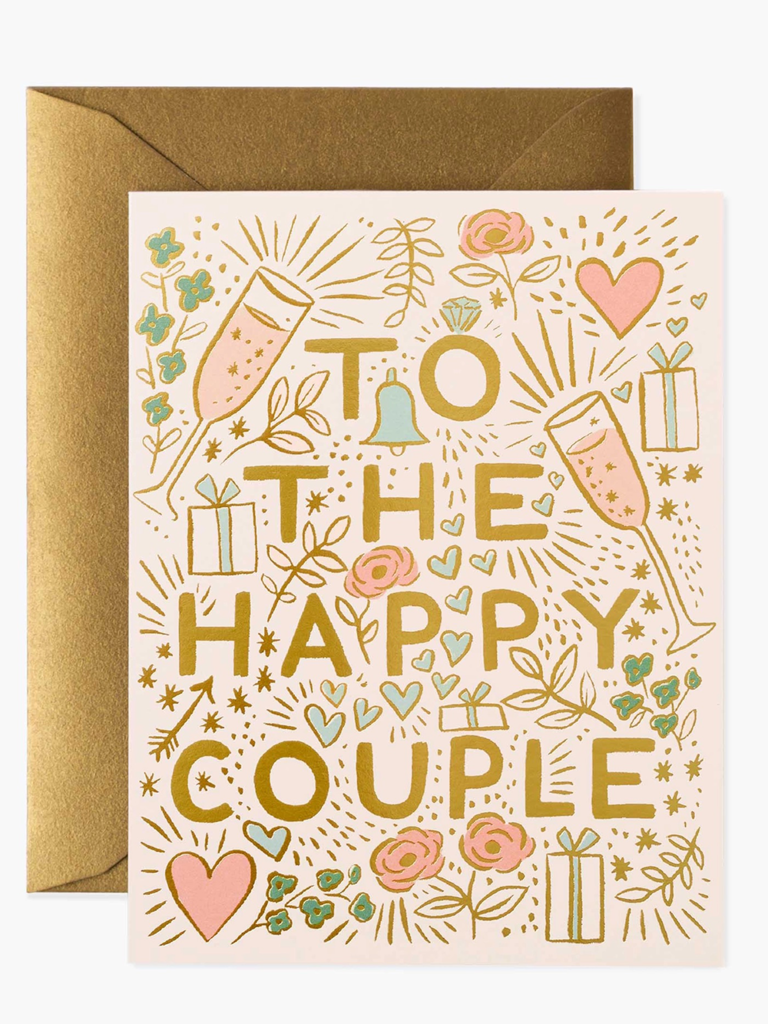 No perfect gift, big or small, is complete without the right card. Rifle Paper Co. has an extraordinary selection of anniversary cards, with beautiful designs that are sure to be treasured for years to come.
Pottery Barn Faye Hand Blown Glass Vase in Metallic Opal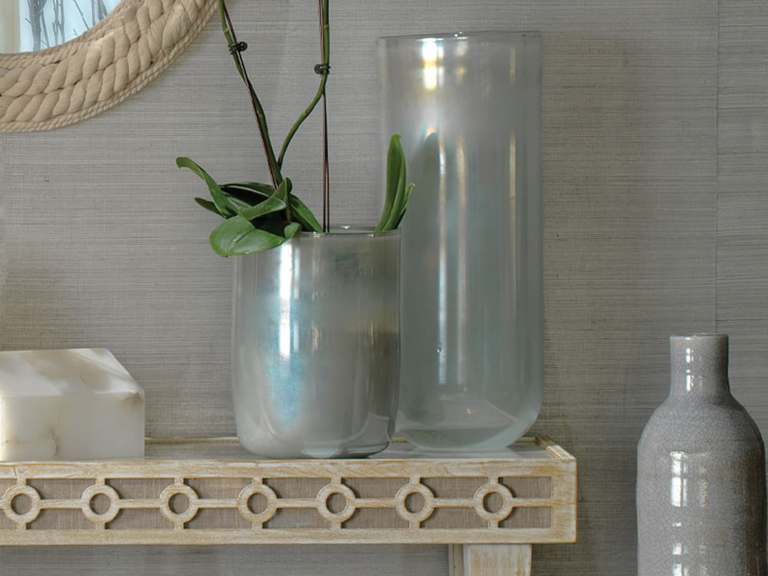 While not actually made from the gemstone, this stunning vase is designed to mimic its iridescent quality, offering up a striking spot to stash some stems. Pair this pick with an overflowing bouquet of their favorite blooms and watch the compliments roll in.
Aura Carver Digital Picture Frame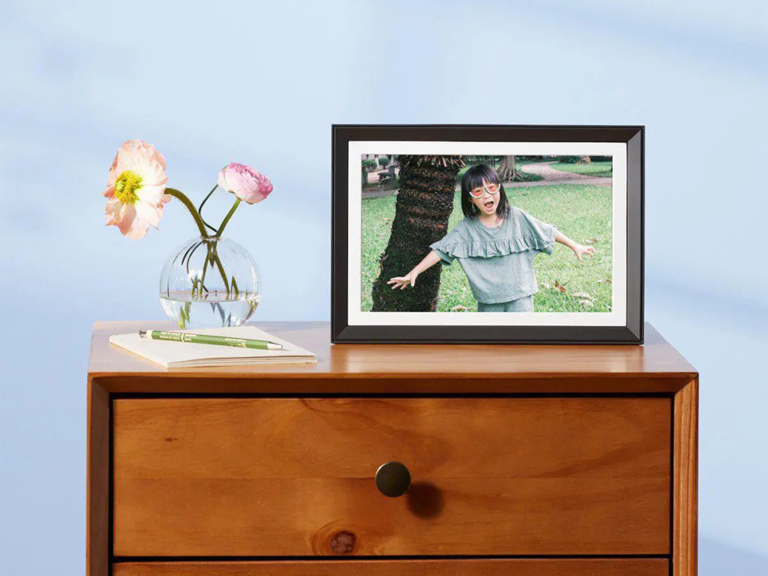 You've had a lot of adventures together over the years, and your home decor should reflect that. This digital picture frame is the perfect place to display some of your favorite shots together—whether that's a family portrait featuring your kids or a snap from that epic hike you did in Patagonia. Trust us, it'll make them (and you!) smile every time you catch a glimpse.