A Painterly Palette by Type A Society
A layering of bright hues and brushstroke details come together to create a cheery summer soiree.

Anything can inspire your wedding: the tones of a painting, the pattern of your perfect dress, even your favorite stems. Or all of the above! There are endless options for color schemes too, which can make finding the perfect palette seem impossible. Trust us—it's not. Color can really set the tone for your day so don't limit yourself to just two hues. Type A Society effortlessly blended three primary colors (red, yellow and blue) in varying shades and brushstroke details to create a bright and breezy celebration.
Artistic Invites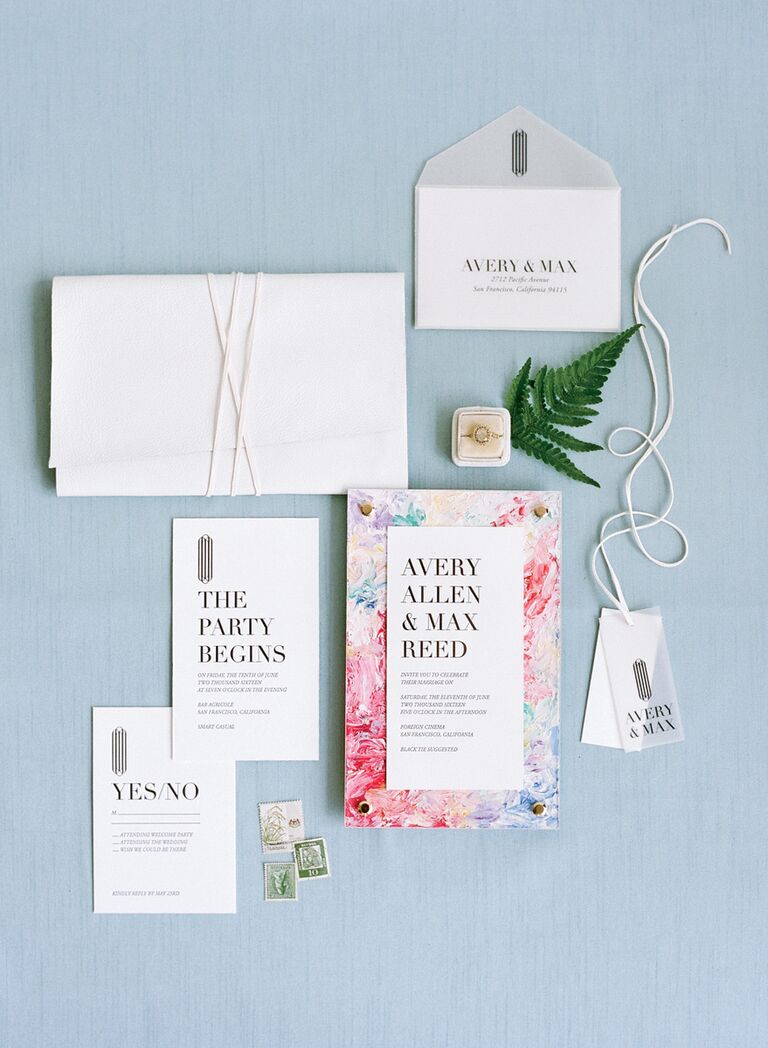 A hand-painted invitation like this one sets the stage for more artistic details later on, and it gives your guests a hint that this won't be just any wedding.
Yonder Design invitations, YonderDesign.com
Patterned Gown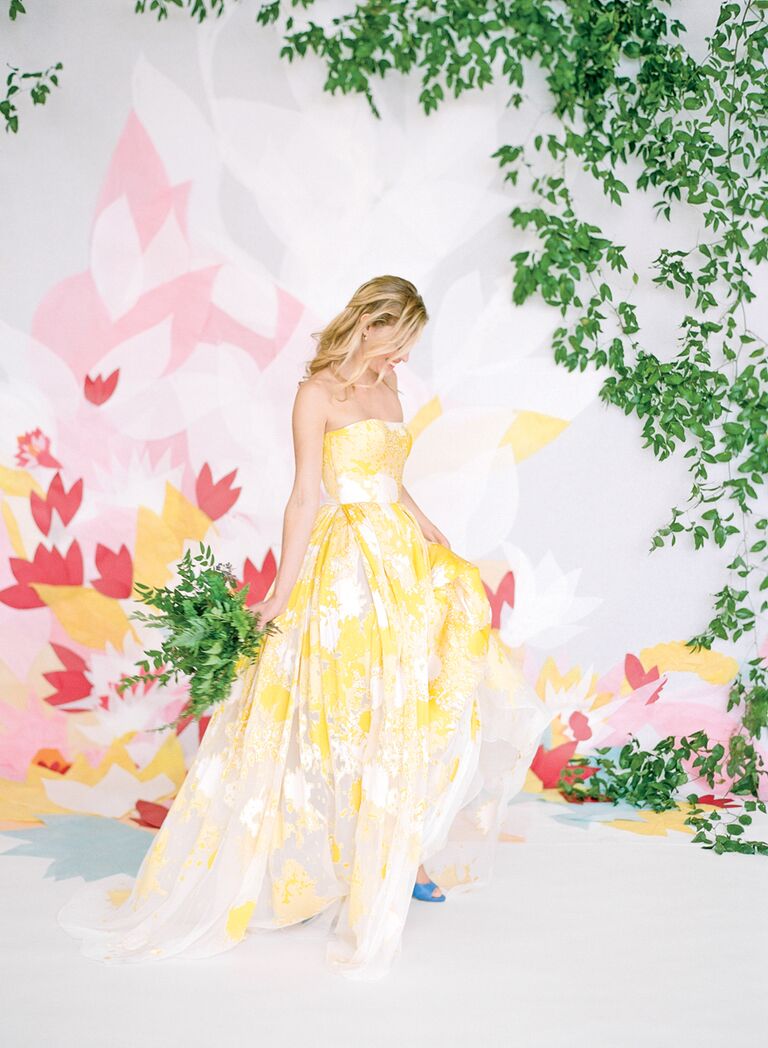 You don't have to wear white. Go for a more fun and playful look with a pastel-yellow print, and bright blue shoes will make for a surprise during your down the aisle.
Romona Keveza dress, RomonaKeveza.com
Bouquet of Greens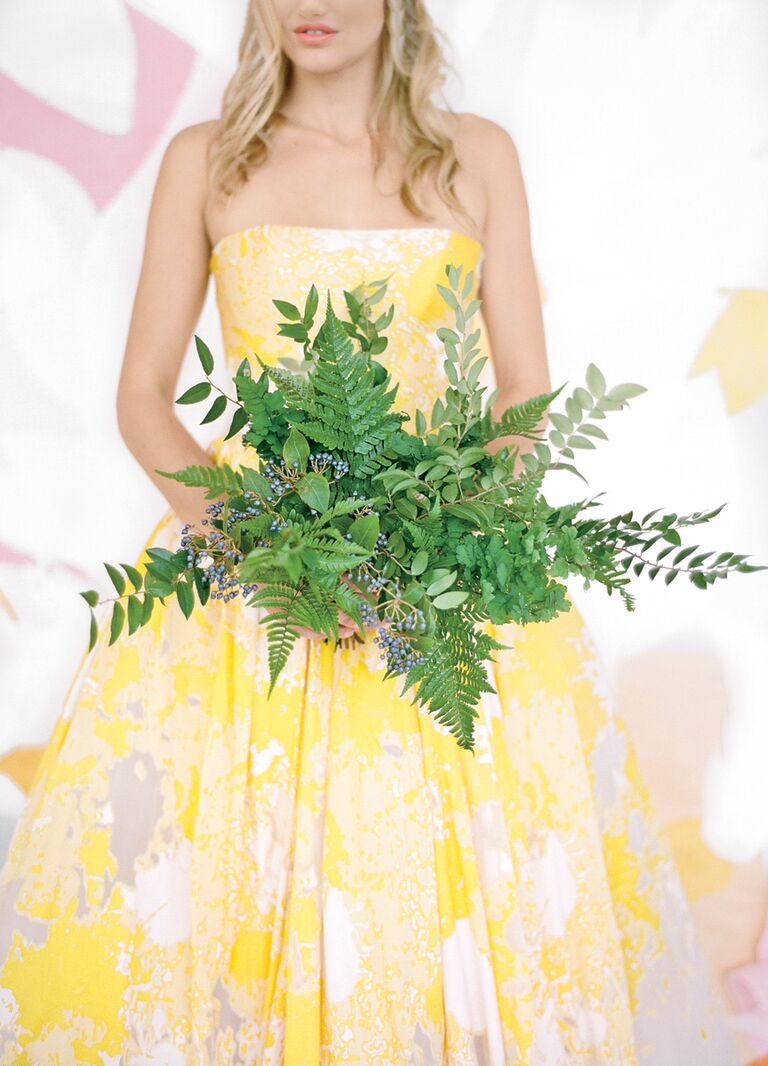 Forgo flowers in favor of foliage. This lush mix of leather-leaf ferns and viburnum berries is a fun twist on the traditional bouquet—and it's virtually wilt proof, perfect for a summer soiree or for a bride who has an earthy style.
Studio Mondine flowers, StudioMondine.com
Colorful Tablescape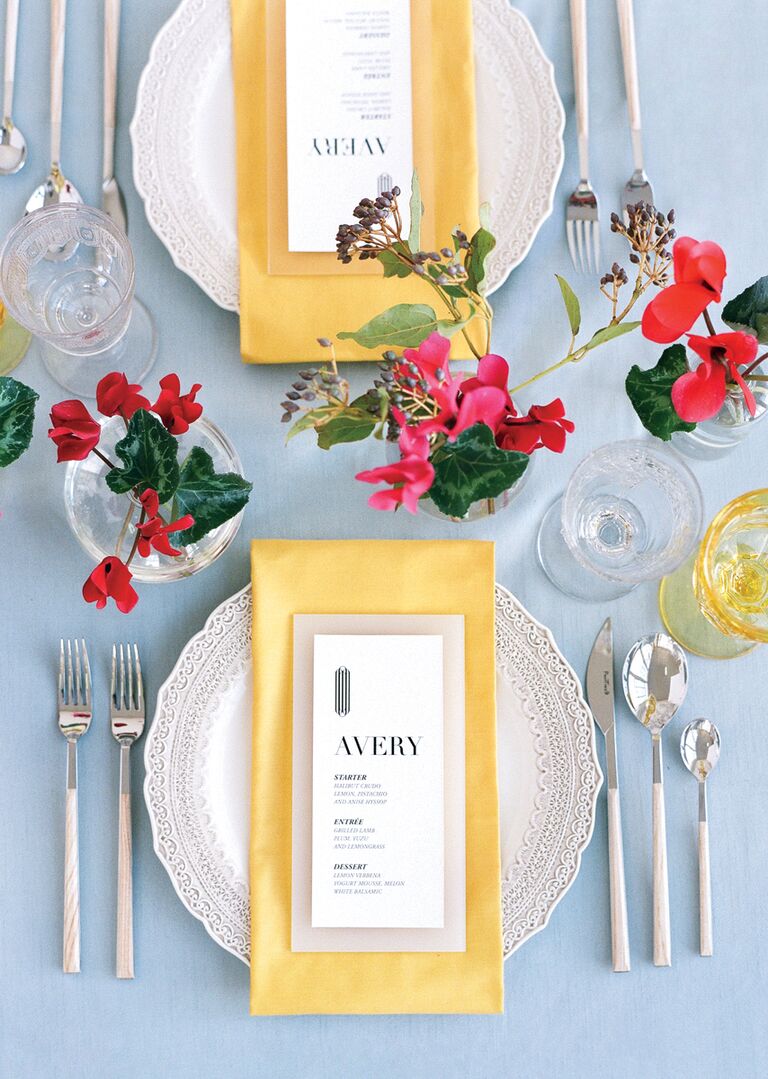 Bursts of recurring hues, like yellow, blue and red, give this celebration a carefree yet cohesive look. Add splashes of color to your table with a pastel linen and bold napkins (bonus: white rental plates really pop). Bud vases encourage conversation and give the setting a welcoming feel.
La Tavola table linens, LaTavolaLinen.com
Acrylic Table Numbers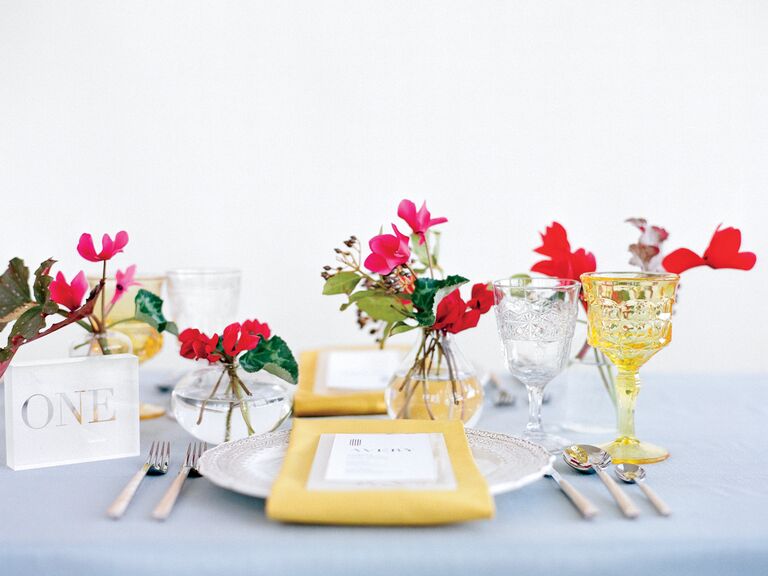 If you've gone the extra mile to create a unique palette, let the colors be the stars of your event. Acrylic numbers and clear glassware blend into the tablescape allowing the vibrant blooms to really stand out.
Casa de Perrin tabletop, CasadePerrin.com
Painterly Cake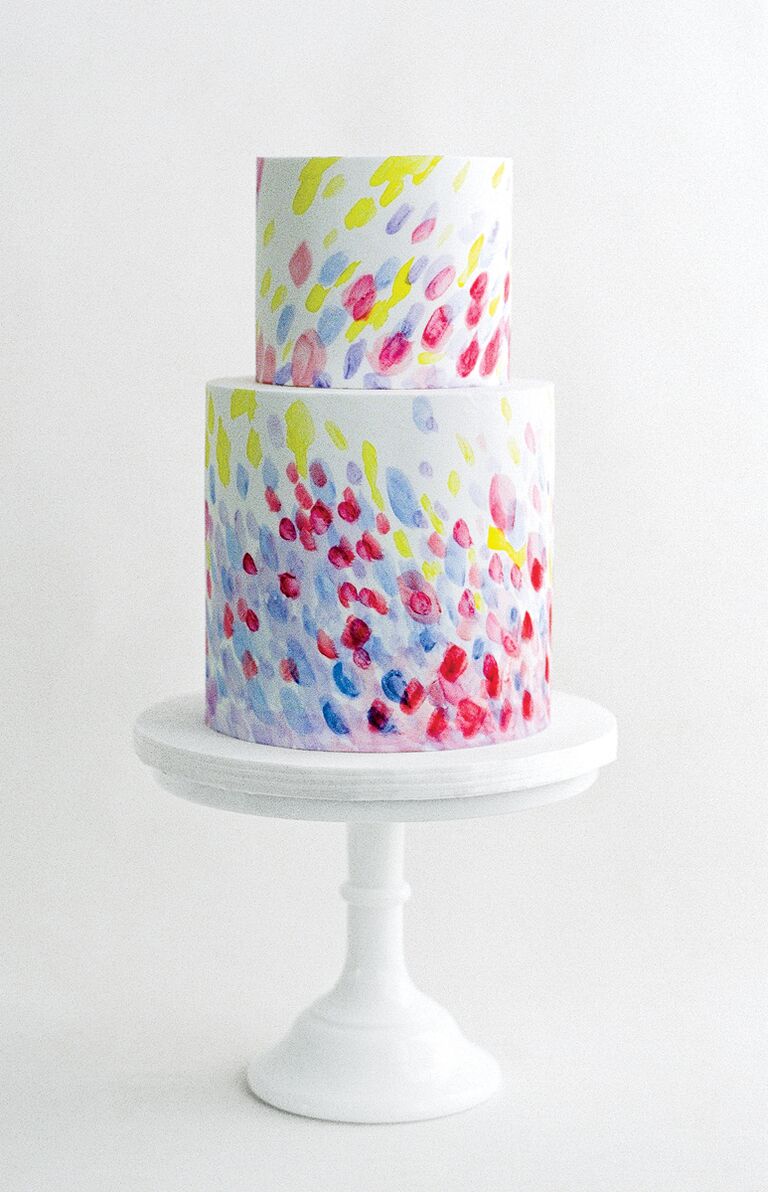 Use your invites as inspiration for the cake design. The hand-painted brushstrokes on this two-tier confection carry out the artistic vibe and serve as the perfect exclamation point of the evening.
The Whole Cake cake, TheWholeCake.com