Brights Are Back! 8 Color Palettes That Are Anything But Boring
by Simone Hill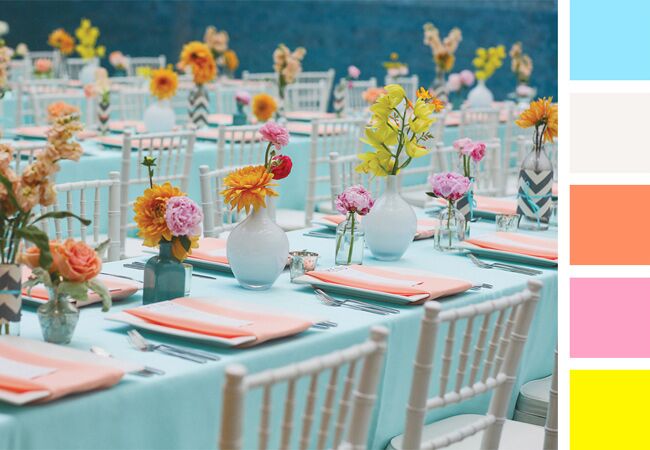 photo by
Christina Carroll Photography
White and green weddings have been a hot trend (and we can never get enough of this classic combo), but in the next few months hot hues are going to make a major comeback. And why wouldn't they? A bit of color can take even the simplest setup to wow-worthy. Tip for the taking: The way to pull off a color saturated palette is stick to one neutral base like white, black or gray to make it look cohesive. Then throw all the rules out the door, you can layer 50 shades of pink — or go for contrast with pops of one neon hue on an all-white background. Take a look and get ideas below (just make sure to grab a pair of sunnies first!).
Pretty Pastels and Neon Florals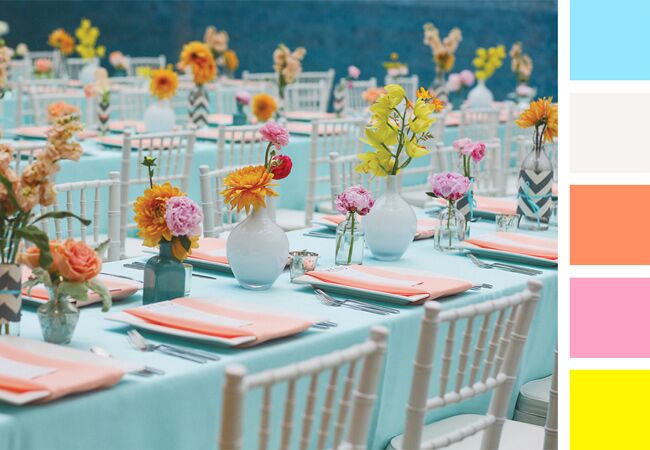 photo by
Christina Carroll Photography
From the album: A Modern Fairytale Wedding in Austin, TX
Layerd Pinks With a Splash of Teal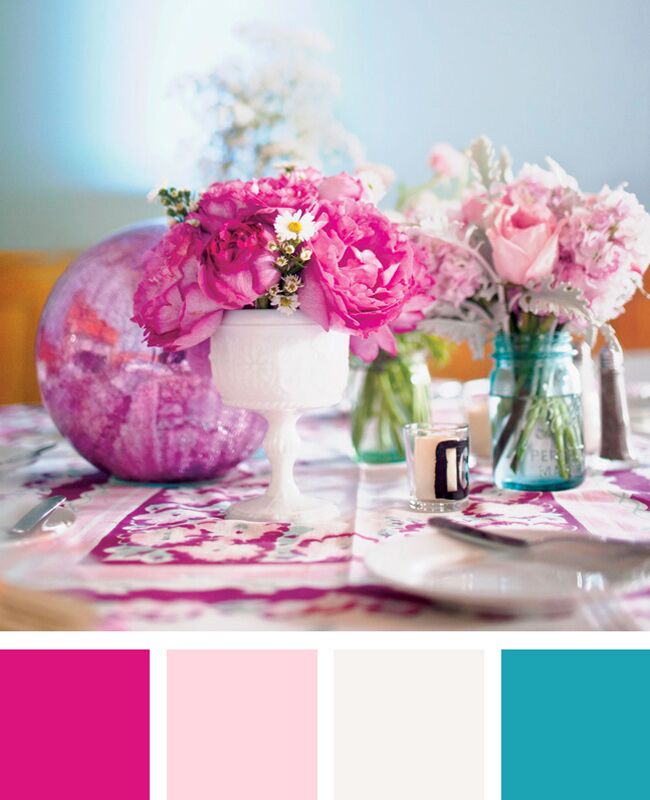 photo by
<a href="http://www.theknot.com/weddings/album/a-vintage-wedding-in-dallas-tx-85097" target="_new"> Ambient Eleven Photography</a>
From the album: A Vintage Wedding in Dallas, TX
Tangerine, Yellow and Gold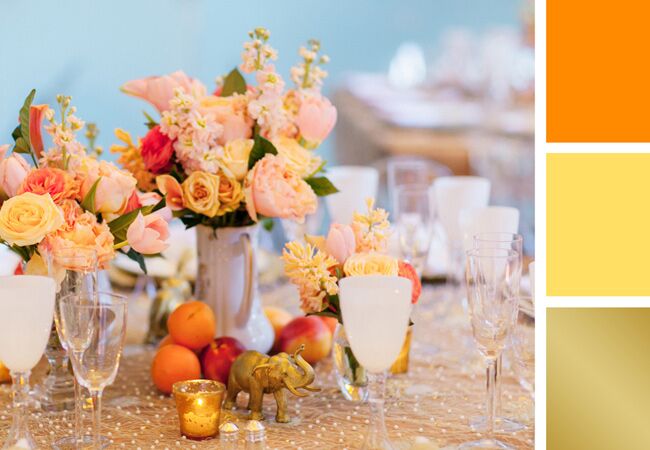 From the album: A Bright Fiesta Inspired Wedding in New York, NY
Navy and White With a Pop of Orange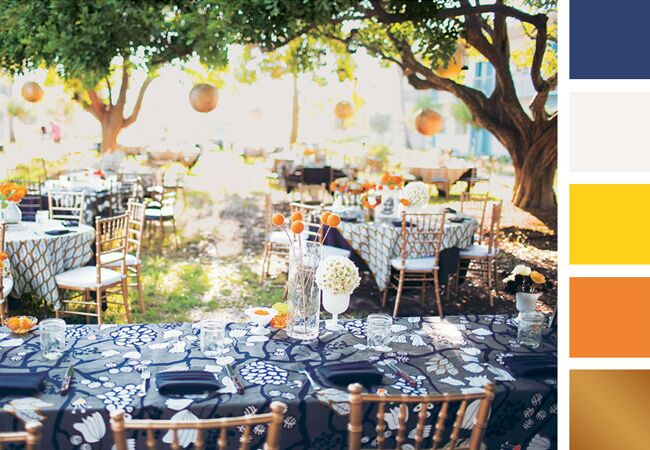 From the album: A Mad Men-Inspired Vintage Wedding in St. Pete, FL
Neutrals Paired With Purple and Green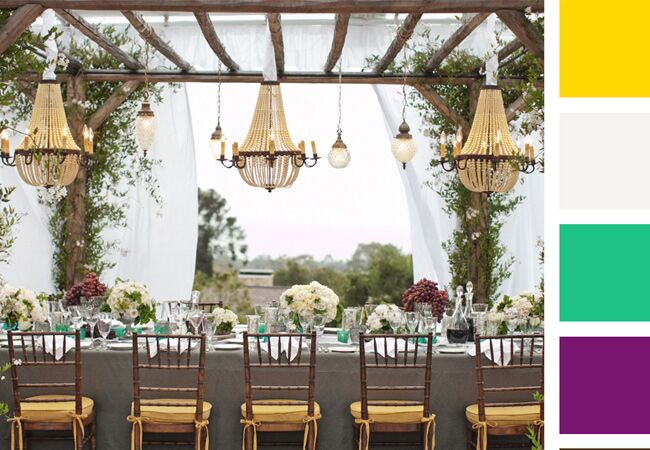 From the album: An Eclectic Colorful Wedding in Santa Barbara, CA
Tropical Lime Green and Yellow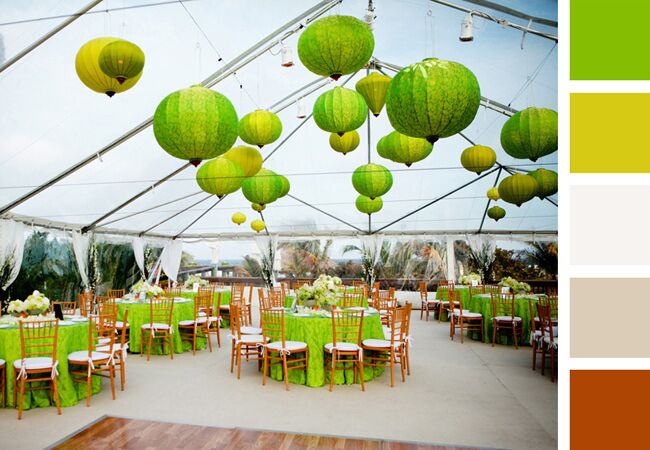 From the album: A Winter Beach Wedding in Gulf Stream, FL
Elegant Orange and Pink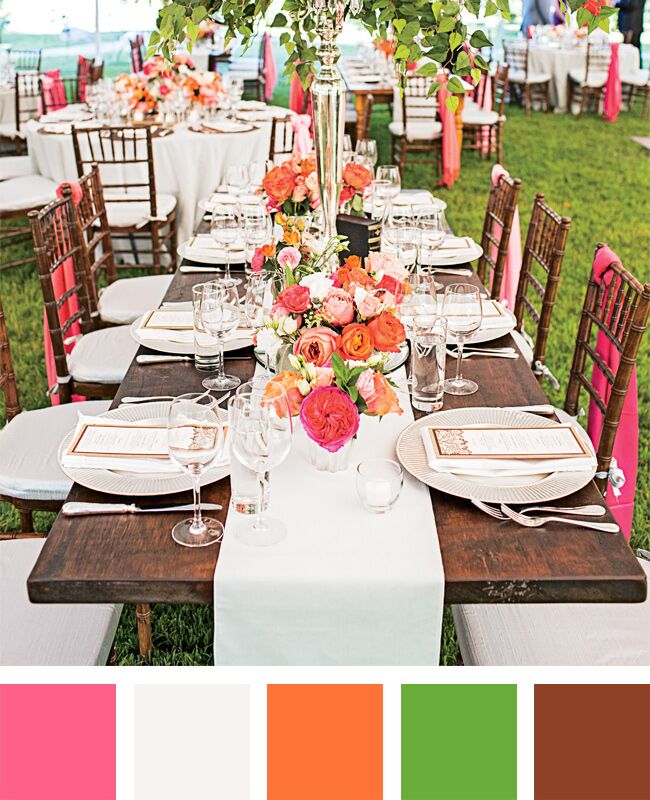 From the album: A Rustic Western Wedding in Jackson Hole, WY
Saturated Coral and Yellow
photo by
Gabriel Ryan Photographers
From the album: Inspiring Luxury Wedding Ideas You'll Love
Want more? Of course you do!
> 150+ pretty wedding ideas for spring
> 7 chic wedding dresses for spring