30 Holiday and Birthday Gifts for Your Brother-in-Law
Pick a present from this list and he'll really mean it when he says he loves it.
We have included third party products to help you navigate and enjoy life's biggest moments. Purchases made through links on this page may earn us a commission.
Picture this totally unrealistic scenario: Your spouse just informed you his brother's birthday is two days away and you have nothing to give him—cue panic! Buying a gift for your brother-in-law can feel a little intimidating no matter the occasion or how long you have to shop. Thankfully, we're here to help. We recommend you take time to consider his style, hobbies and interests—and definitely ask your spouse for advice! Of course, if you're still not sure where to start, that's okay. We've rounded up all the best gifts for your brother-in-law below—and they're not all centered around his favorite alcoholic drink. Whether he's tech-obsessed, loves the outdoors or is an avid sports fan, there's something unique on this list he'll love. We've even thought of gift ideas for the brother-in-law who has everything, so you know you're pretty much guaranteed to find a fitting present for the holidays, his birthday and beyond.
1. Glasses That Make Whiskey Taste Even Better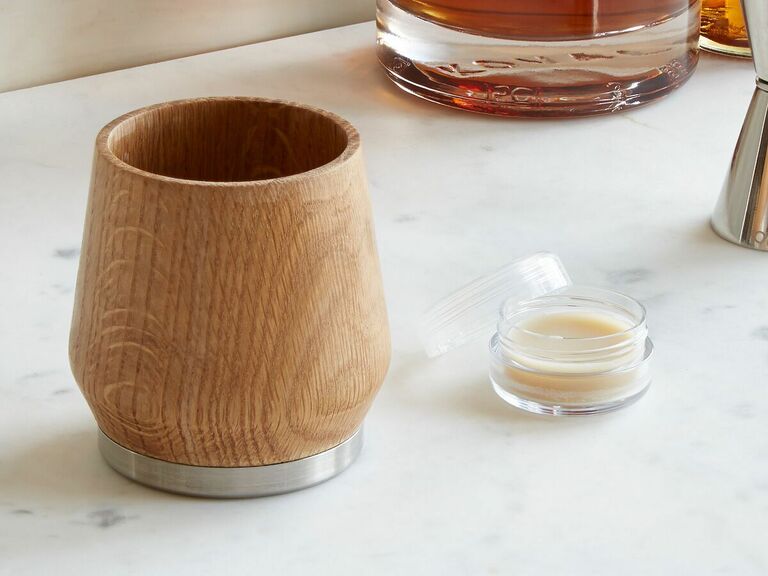 This ultra-unique tumbler makes a thoughtful gift for the brother-in-law who prides himself on his whiskey collection. Made from carefully aged solid oak, this one-of-a-kind cup has a wide base to let aromas expand and is lined with honey beeswax to bring out the complex flavors of his favorite liquor. It's the best new way to sip a nightcap.
2. High-Tech Cooking Gadget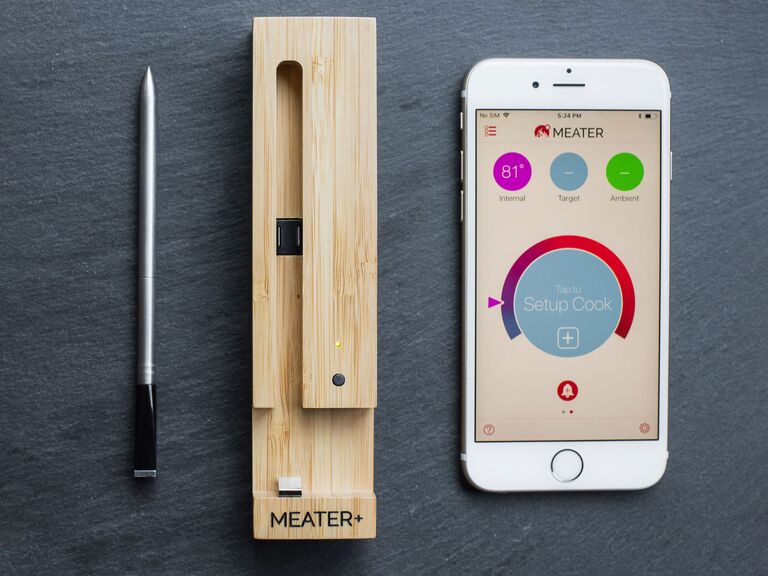 If your brother-in-law is the family grill master—or better yet, if he isn't, but wants to be—this rechargeable, wireless meat thermometer will really solidify the title. It connects via Bluetooth to an app on his phone and will notify him as meat cooks so he knows exactly when to take it off the heat. With this on his team, he'll achieve perfectly tender chicken, pork chops or steak every time. This way, he can focus on winning cornhole at the next cookout (or any other activity up to 165 feet away) instead of being glued to the grill.
3. Backyard BBQ Entertainment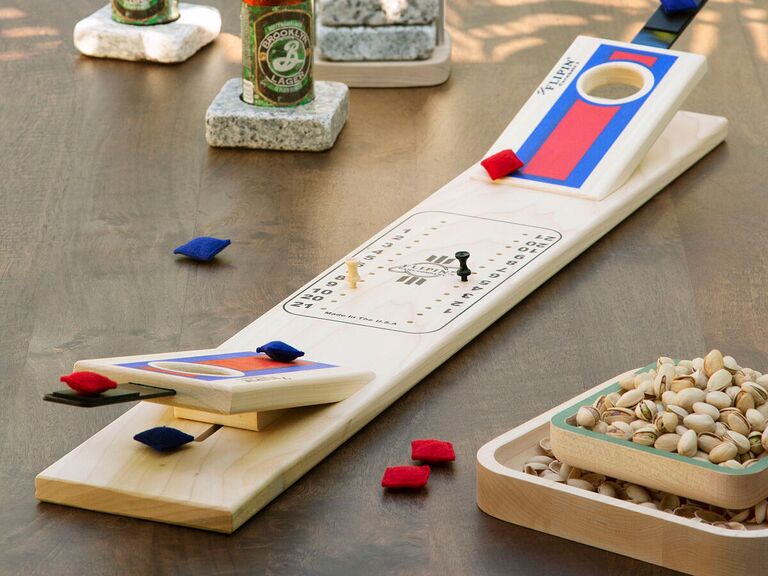 Speaking of lawn games, swap your usual offering of drinks or sides and bring this handy tabletop cornhole game to his birthday barbecue instead. It comes with adjustable launchers, eight bean bags and four score pegs and is sure to be a hit with your brother-in-law and his friends.
4. Craft Beer Delivered Right to His Door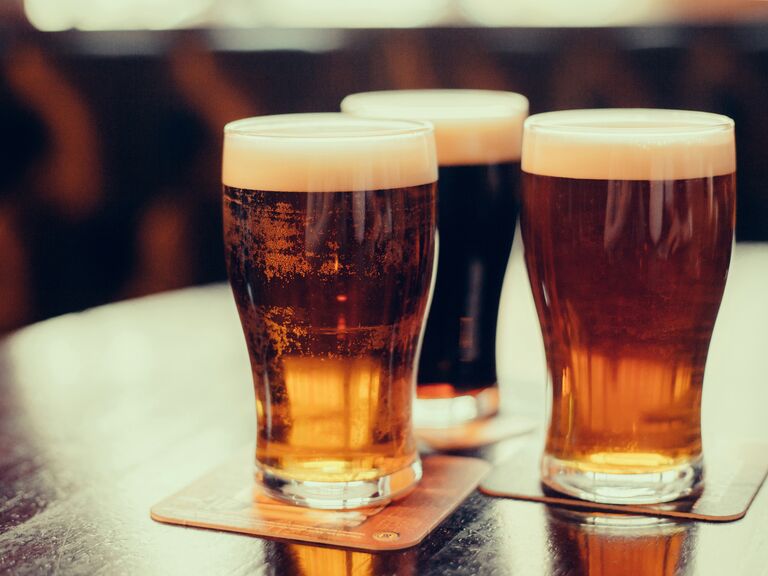 Wish your brother-in-law a hoppy birthday (or holiday season) with a subscription to Craft Beer Club. They'll send him a monthly, bimonthly or quarterly delivery of delicious brews to help expand his palette. Each box includes 12 beers from different regions in the US, plus background info about the breweries, tasting notes and pairing recipes—sign us up!
5. A Place to Track His (Beer) Travels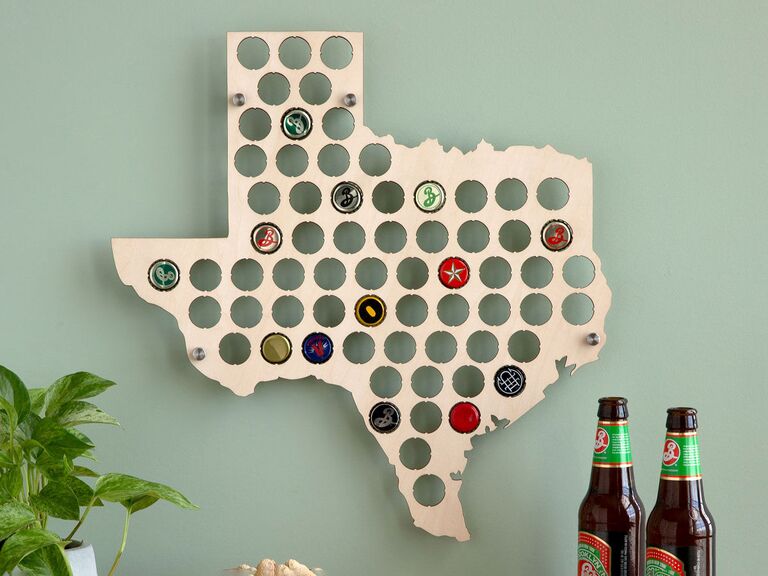 If your brother-in-law likes the ambiance of a brewery just as much as the beer itself, help him track his state-wide bar crawl with this interactive gift. The wooden "map" has slots for him to store beer caps from all over a particular state. It's a clever present for a craft beer connoisseur who's always sipping new brews.
6. Game Day Snacks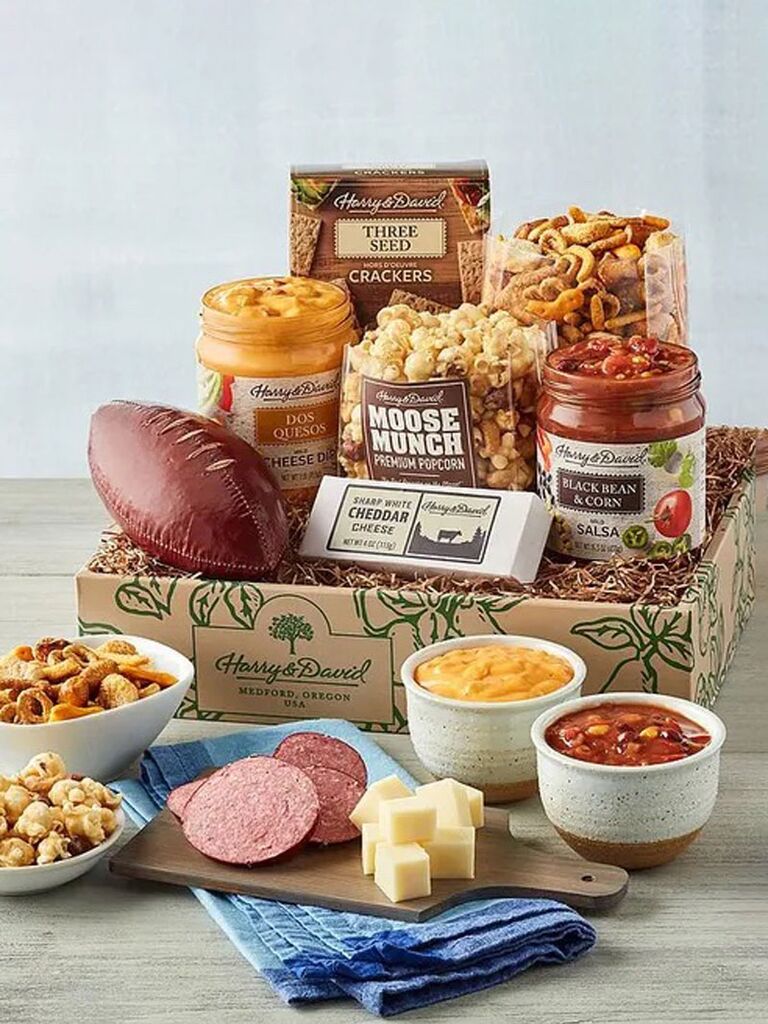 Is your spouse's brother a huge sports fan? This gift basket is stocked with game day essentials like popcorn, snack mix, salsa, queso, sausage and crackers. No matter what he's playing on ESPN, he'll love some classic salty snacks to celebrate a win (or cope with a loss).
7. A Wallet for Serious Sports Fans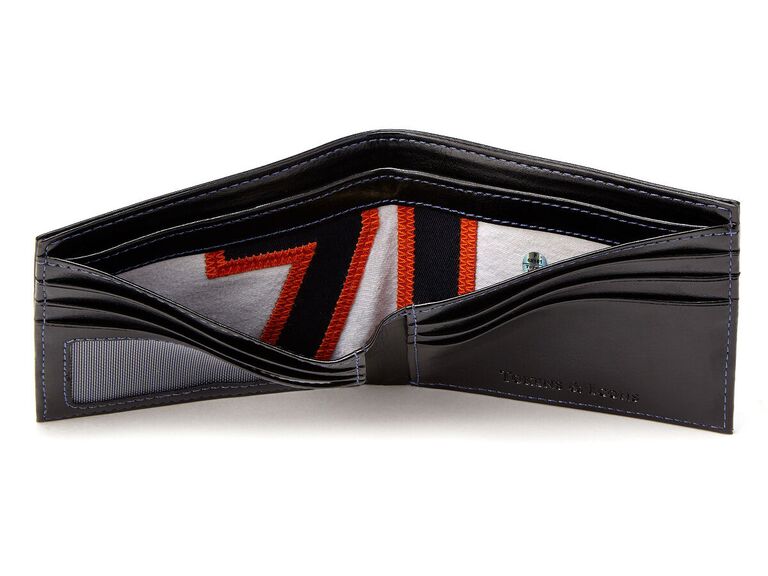 If he really stans his favorite pro football players, he'll obsess over this awesome wallet. The inside pockets are lined with pieces of a real, game-worn jersey from the team he follows. (Seriously—it's authorized by the NFL.) Meanwhile, the outside comes debossed with the team name. The wallet also has a sticker your BIL can use to look up who wore the jersey and when. Better yet, it's gift-wrapped with an authentication card.
8. No More Neck Pain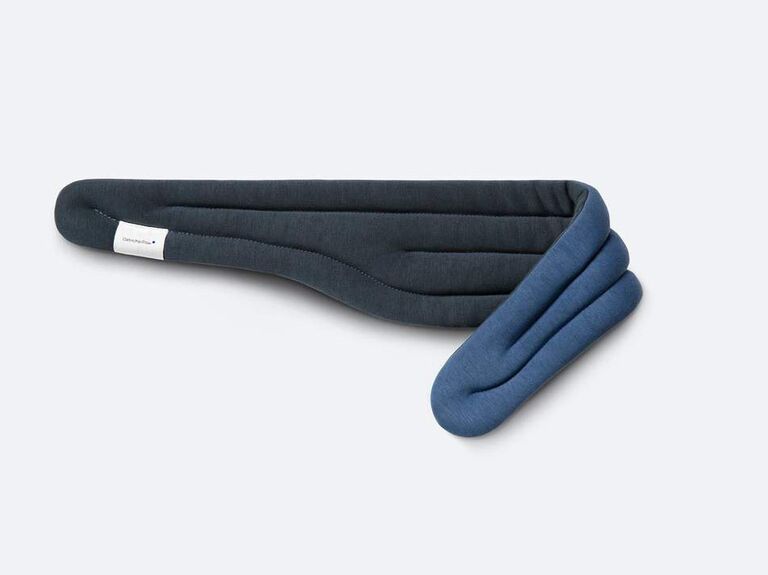 Here's a handy gadget that makes a great gift for the brother-in-law who spends a lot of time at his desk. This weighted neck pillow can be warmed in the microwave and placed over his shoulders for instant relief. The gentle heat and pressure is designed to reduce tension in the neck and shoulders after a long day of meetings. Ahhh!
9. Slippers He Won't Be Embarrassed to Wear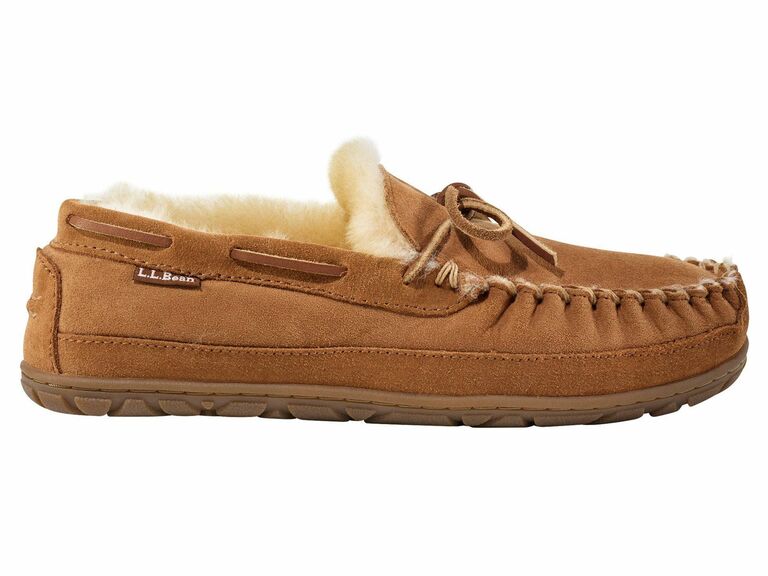 Cozy items are a foolproof Hanukkah or Christmas gift for your brothers-in-law—after all, it's the season for staying warm inside. These beloved slippers will help him do just that all winter long (and maybe all spring…and all fall…you get the gist). They pair memory-foam footbeds with plush shearling lamb fur for footwear that feels like a cloud. These shoes are durable, too; the rubber soles can withstand outdoor use, so they're perfect for casual strolls around the neighborhood to walk off some holiday cookies.
10. A Tasty Coffee Sampler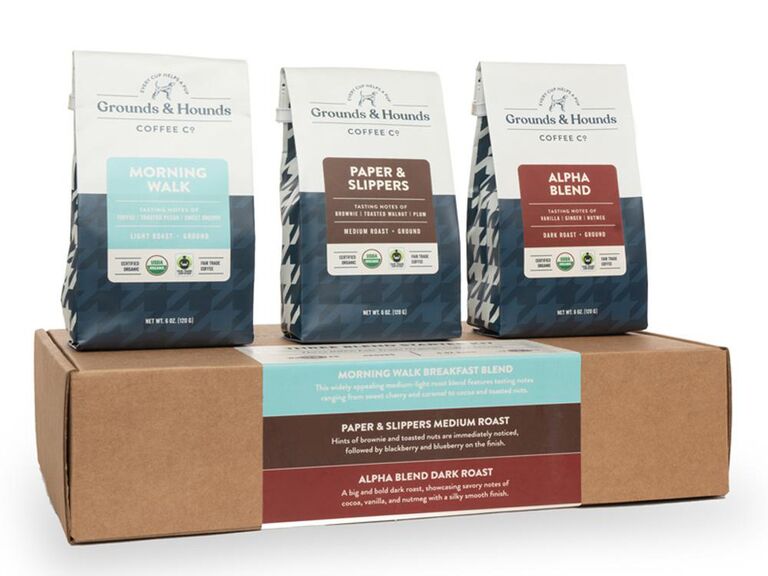 If you're never sure what to get your in-laws, anything edible or drinkable is a good gift idea—especially for the brother-in-law who has everything. If his favorite kitchen appliance is his coffee machine, surprise your BIL with this delicious coffee sampler set from Grounds & Hounds. It features three of the brand's most popular blends: Morning Walk, Paper & Slippers and Alpha Blend. Choose from whole beans, ground coffee or single-serve pods to suit his preferred brewing method. Best of all, Grounds & Hounds donates a portion of every sale to animal resuce organizations that provide safe havens for dogs between homes. Talk about puppy love!
11. A Truly Reliable, Versatile Mug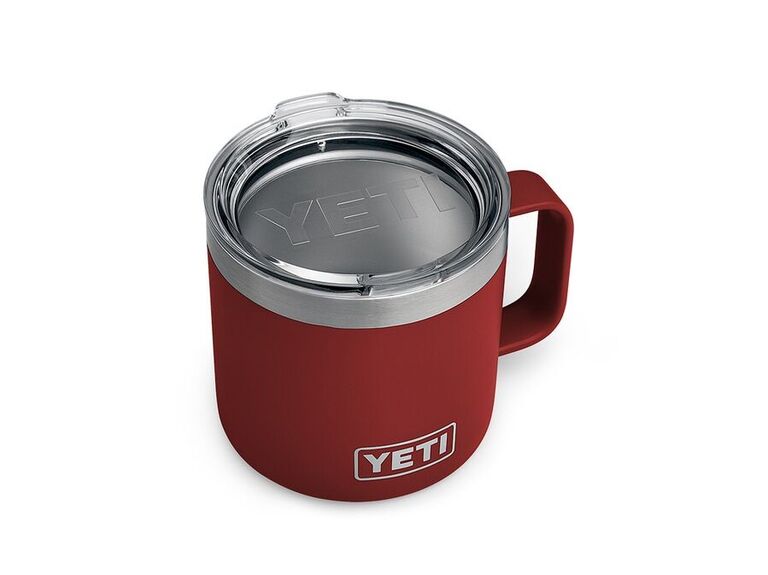 How about a gift for your brother-in-law that can solve life's little inconveniences? Stop his morning coffee from going cold minutes after pouring with this insulated YETI mug. The kitchen-grade stainless steel is puncture-resistant, so it'll stay looking sharp no matter what he puts it through. Plus, it has double-layered walls so that he won't feel the heat (or cold!) on the outside. Oh, and it's dishwasher-safe, because like we said, convenience is key. Pro tip: Personalize it with a logo, his monogram or custom text for extra thoughtfulness.
12. An Adventurer's New Favorite Backpack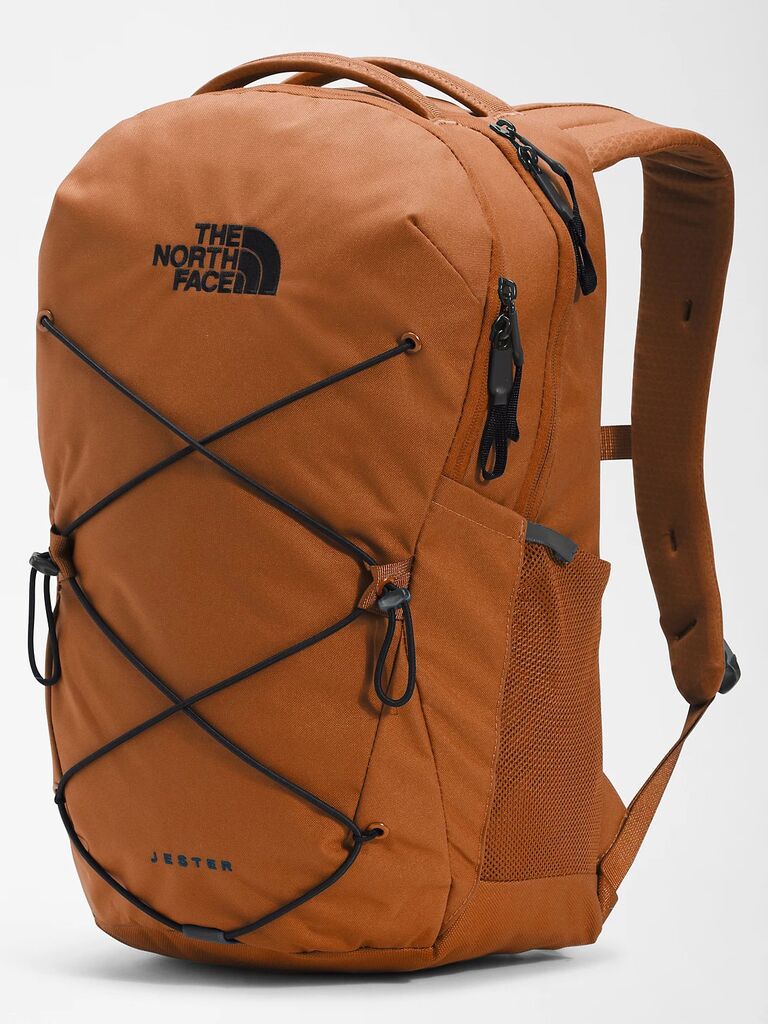 Looking for gift ideas for a brother-in-law who's always out and about? Hikers, frequent beachgoers and all-around adventurers will get tons of use out of this backpack. It has a dedicated laptop pocket if he likes to bring a backpack to work, as well as 360-degree reflectivity if he's out at night. Want even more good news? This backpack is endorsed by the American Chiropractic Association and features a padded back and lumbar panel, making it super comfortable for your brother-in-law to use.
13. A Vest That Goes With Everything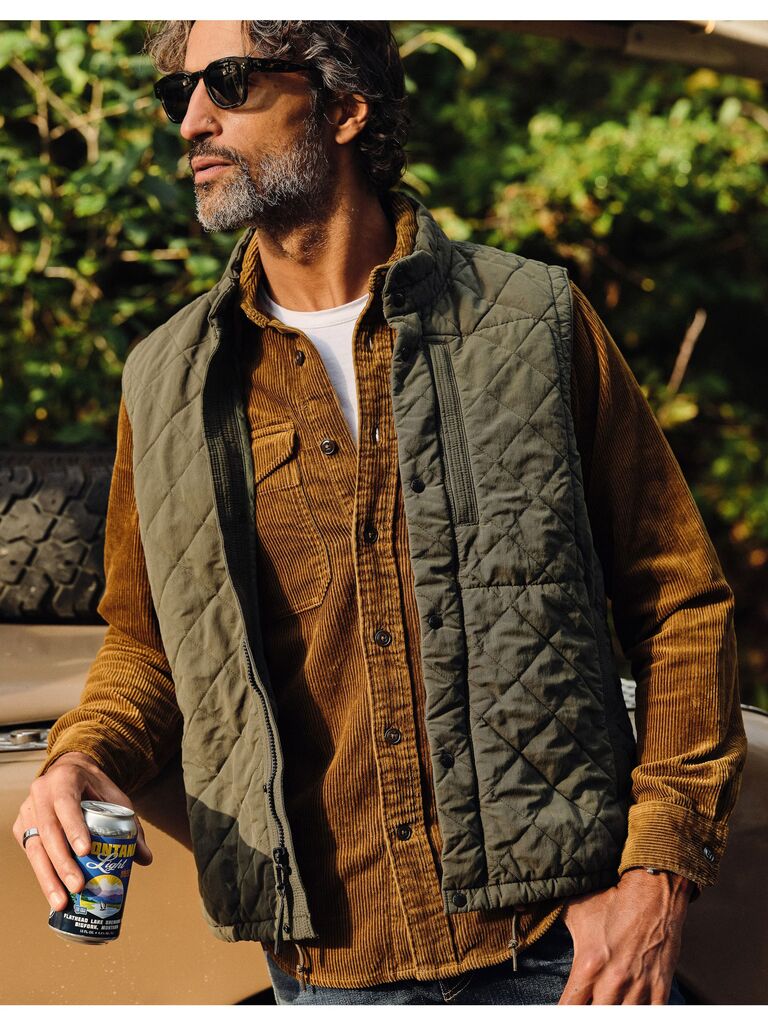 As far as splurge-worthy gifts for your brother-in-law go, this one has to win him over. A versatile vest is a wardrobe staple for anyone, but it's especially appreciated by the adventurous and outdoorsy types. This one boasts a water-resistant shell made from a woven nylon-cotton blend, along with recycled polyfill and box quilting to add warmth. He can wear it on a morning hike then right to the local burger joint after for lunch.
14. A Multipurpose Tool Without Any of the Bulk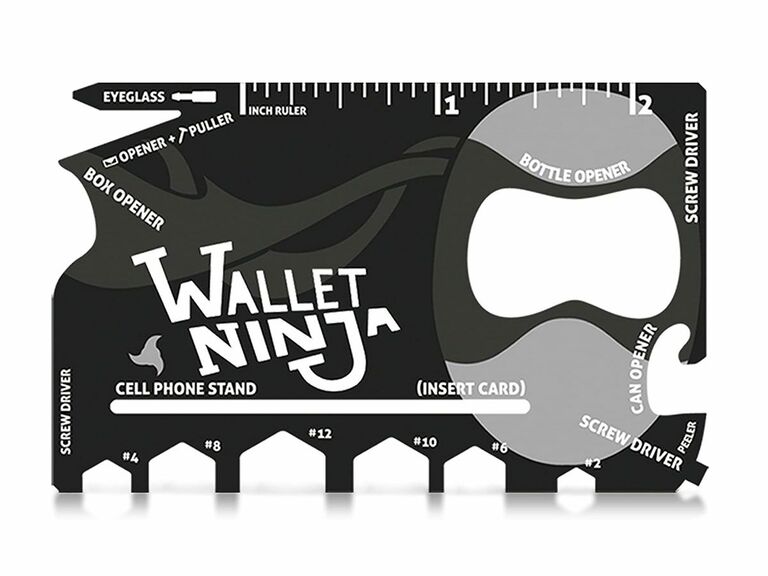 He'll never feel unprepared again with the help of this wallet-sized tool. The steel card is actually 18 (yes 18!) things in one, including a ruler, fruit peeler, can opener, phone stand and screwdriver. It slips right into the card pocket of his wallet and it won't rust or bend, even with regular use. How's that for a useful gift idea for your brother-in-law?
15. Delicious Home-Cooked Dinners, Minus the Hassle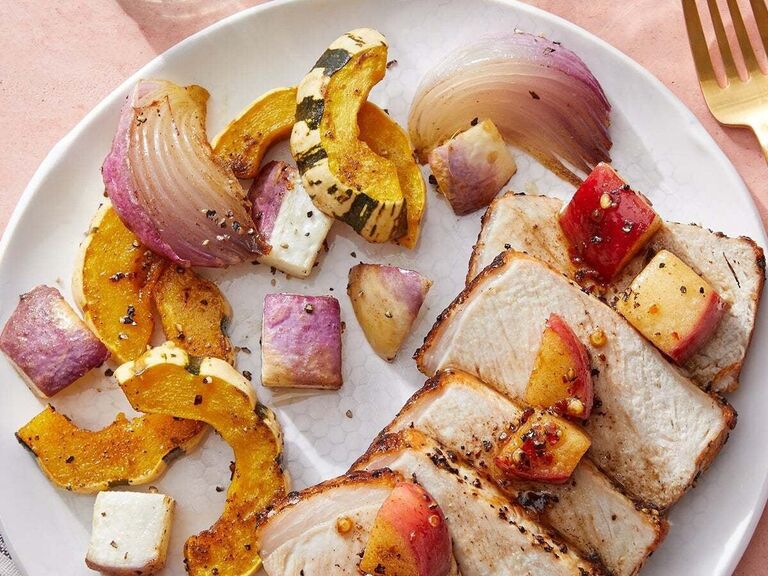 If he likes cooking and discovering new recipes, but doesn't like all the time it takes, give him the gift of easy meal prep with Blue Apron. Send him an e-card for his birthday or a holiday so he can get two, three or four easy-to-follow dinner recipes, along with perfectly portioned ingredients shipped right to his door each week. Perhaps he'll prepare a meal for you and your spouse as a thank you! (FYI, Blue Apron also offers a wine subscription, if tasting new vino is more up his alley.)
16. A Hobby-Inspired Cocktail Shaker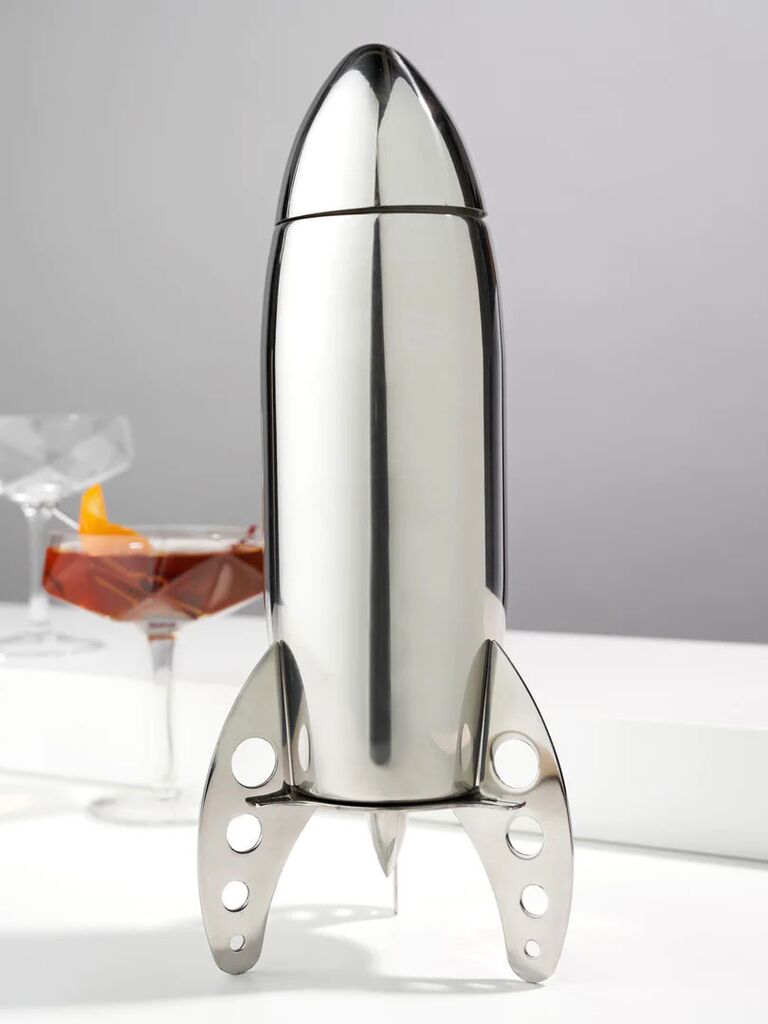 Combine your brother-in-law's fascination with space and his talent for mixology with this retro-inspired rocket cocktail shaker. Made from stainless steel, it holds 24 ounces of liquid and includes a strainer and lid. Pair it with a fun theme-y cocktail recipe, like a cosmo.
17. The Perfect Accessory for His Bloody Marys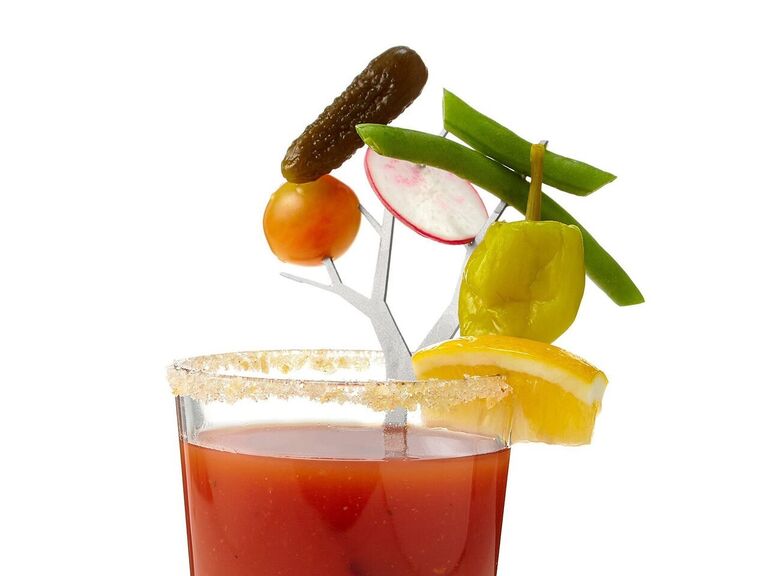 If he's all about a good Sunday Bloody Mary, he'll smile when he opens this one. This set of stainless steel cocktail branches holds all the fixin's for the ultimate beverage—we're talking pickles, peppers and celery. He can whip them out for everything from at-home brunch to a TV sports marathon.
18. Breakfast Sandwich Maker
Replace his drive-thru breakfast habit with a fresh sammie from home that's still just as convenient. This ingenious cookware has a special layer to cook an egg, warm bread and breakfast meat and melt cheese. Then the middle plate slides out to build the sandwich hands-free. In just five minutes, he'll have a hearty breakfast thanks to you.
19. Hot Sauce-Making Experience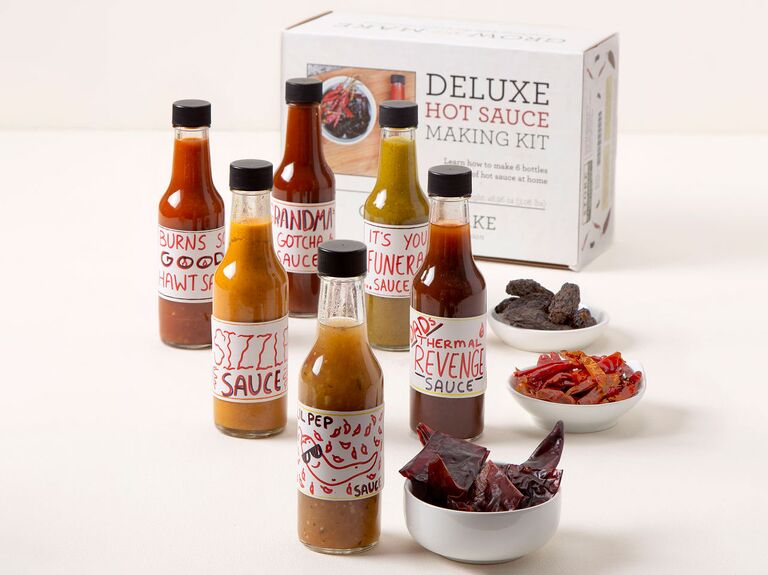 Bring the heat to the party with this hot sauce-making kit. If your brother-in-law is constantly pushing the Scoville scale, he'll love the chance to make his own hot sauce and really get creative with the pungency. It includes fiery ingredients, six bottles, labels for creative sauce names and instructions. Take it up a notch and pair it with a live, virtual class so he can learn the art of chili sauce from an expert.
20. A Pair of High-Tech Sunglasses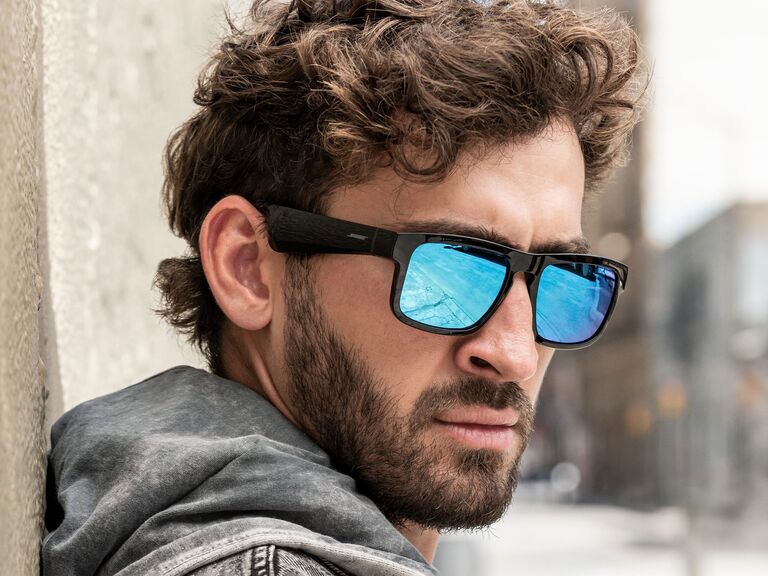 No more needing to remember headphones and sunglasses—these on-trend shades have a hidden sound system! Bose has built-in its famous speakers so he can easily listen to his favorite music and podcasts on the move. But that's not all: There's also an integrated Bluetooth microphone that he can connect to Siri, Google Assistant and the Bose app. (Psst, these frames can even accommodate prescription lenses.)
21. A Bag for Much-Needed Toiletry Organization
Give his razor and other grooming essentials a nice new home with the help from this gift for your brother-in-law. Available in four vegan leather colors, this Dopp kit can be personalized with his initials in a gold-foil deboss. He can pack it up for travel or just use it to keep his bathroom organized.
22. Socks That Combine Luxury and Style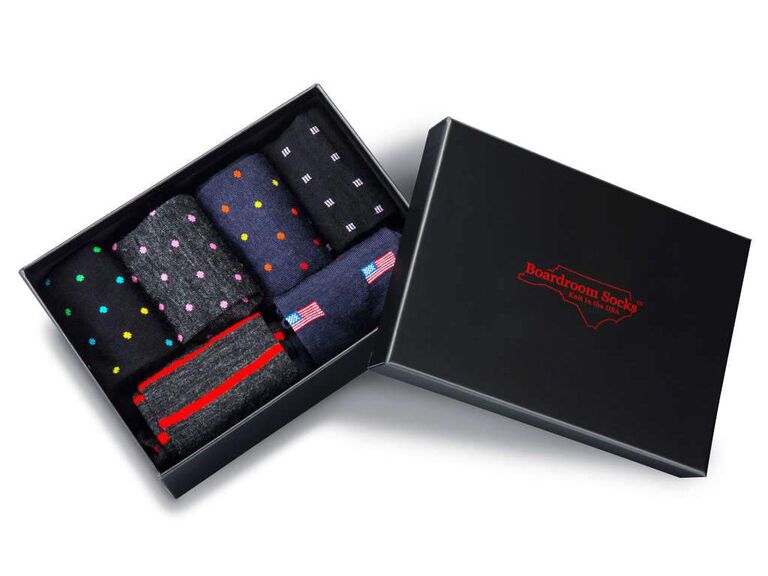 Believe it or not, there are people who love receiving socks as a gift (this editor included). If your BIL appreciates the ultra-soft feel of a swanky new pair, we've got the perfect gift idea. The socks in this luxe gift set are made from soft and breathable merino wool and feature six eye-catching designs that'll add a breath of fresh air to any outfit.
23. The Most Satisfying Stress Ball Ever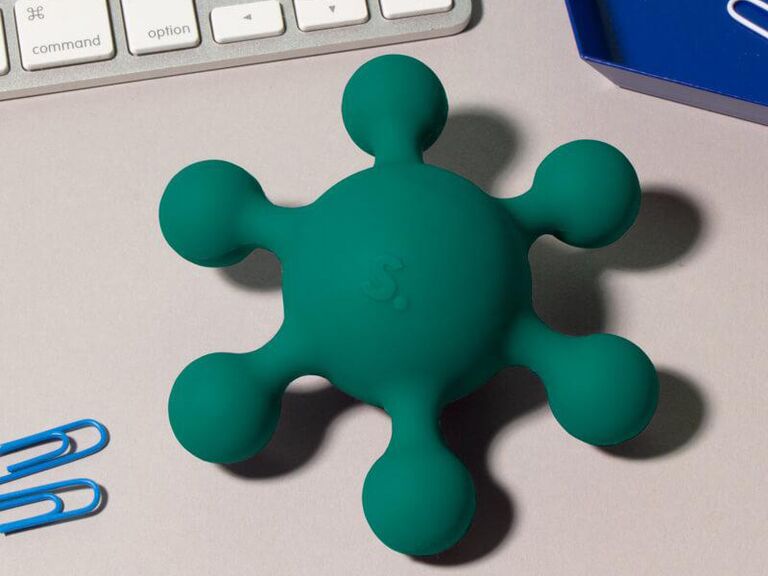 The humble stress ball got an upgrade and the result is this adorable gadget from Speks. The soft silicone shape will fit snugly in the palm of his hand for hours of squeezable satisfaction. Available in three intriguing designs (splotch, slammer or splatter), it's a funny birthday or Christmas gift for a brother-in-law who could do with a little stress (or boredom) relief.
24. A Tracker for Your Forgetful Brother-in-Law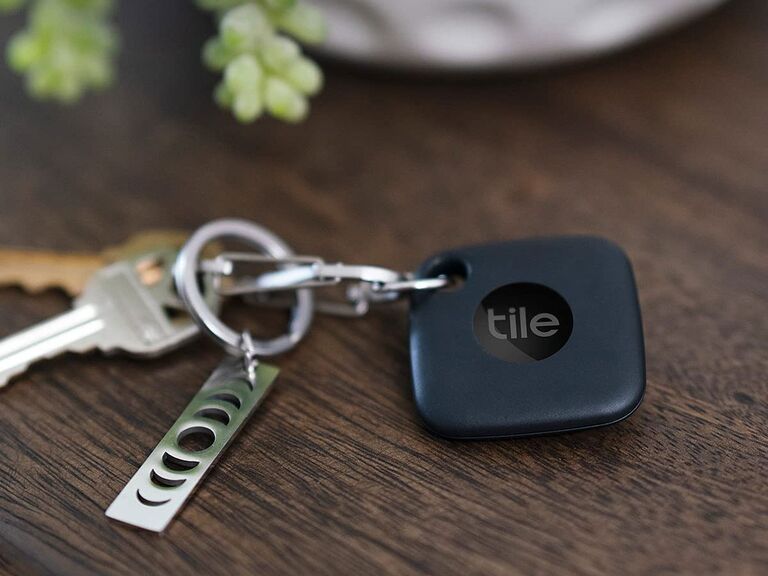 If your brother-in-law is a little bit forgetful, he'll really benefit from a gift by Tile Mate. Their Bluetooth trackers can hook onto keys, stick to phone cases or even slide into his wallet so he'll never misplace his essentials again—or even if he does, he can find them!
25. Travel Tech Organizer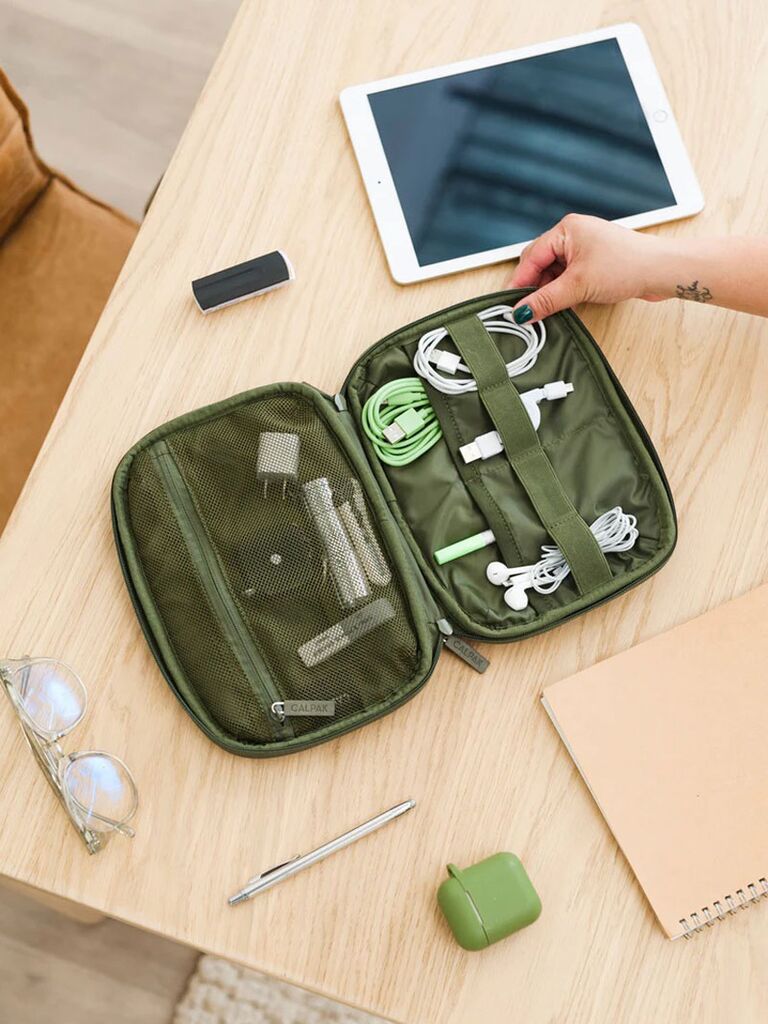 If your brother-in-law is constantly traveling for work (or coming by for a visit), this handy tech organizer will make his life a whole lot easier. Though small, it has some major organizational features, like multiple padded zippered pockets, elastic cord loops and mesh panels designed to keep all his cables, chargers and headphones untangled and easily accessible.
26. Quick Snow Removal Tarp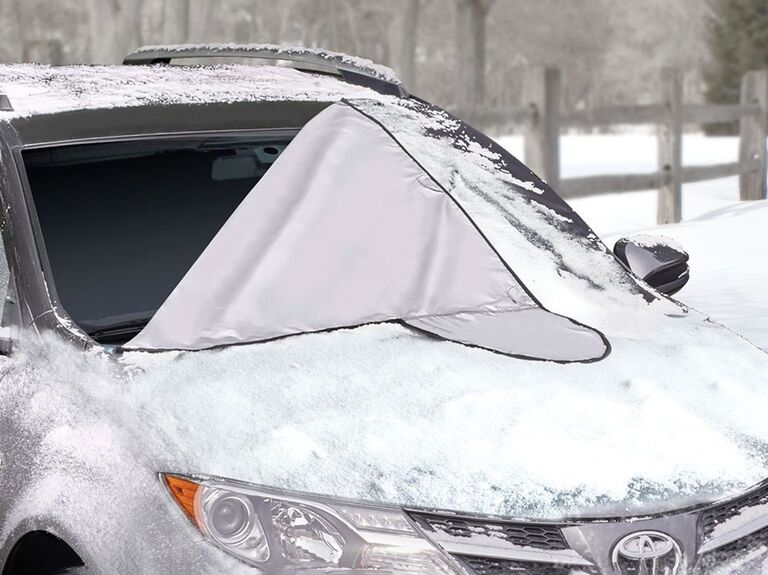 Make your brother-in-law's snow days a little better with a quick removal tarp for his windshield. Not only will he save time and gas waiting on the defroster, but it will also shield his wipers, reduce cracking and cover washer fluid nozzels to avoid clogs. It'll even stay on in a windy, winter storm thanks to the twin window flaps and sewn-in magnets. No need to tuck away once summer comes around, either. It can also keep his car cool from the sun's rays.
27. A Warm Wool Hat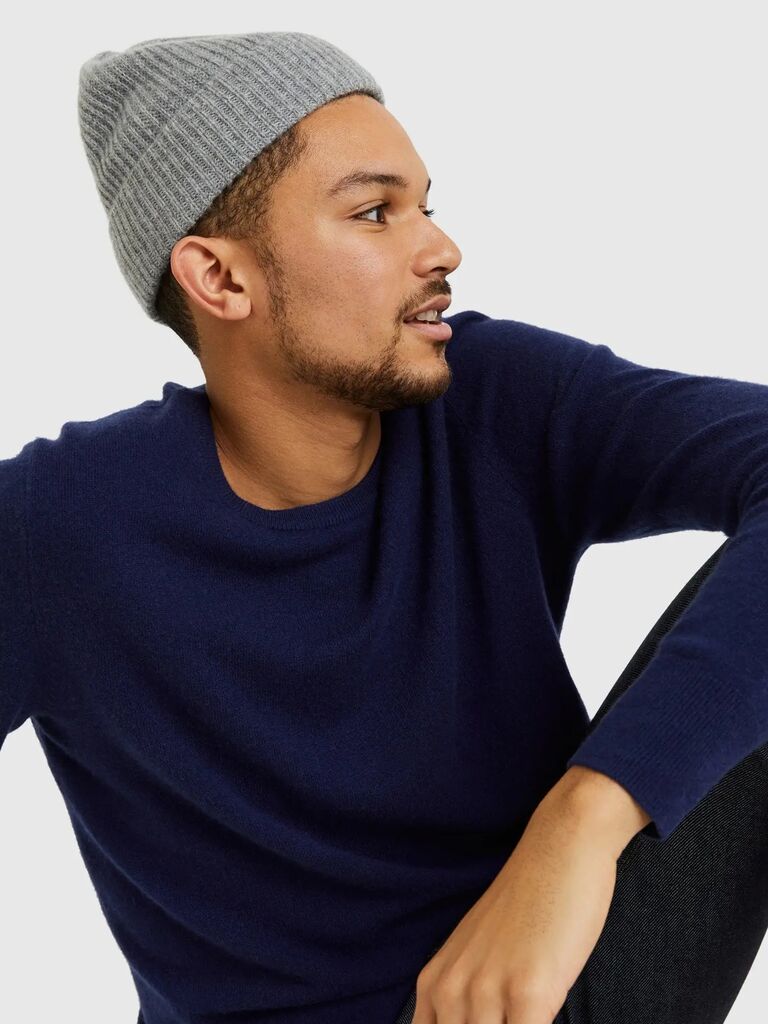 Stumped on what to get your brother-in-law for the holidays? Help him dress for chilly winter walks with a must-have wool beanie. This ribbed cashmere option comes in nine gorgeous colors and is surprisingly affordable, making it a great Secret Santa gift or stocking stuffer. Bonus: The folded cuff is adjustable, so he can fine-tune it for his comfort.
28. A Gift Box of Surprise Goodies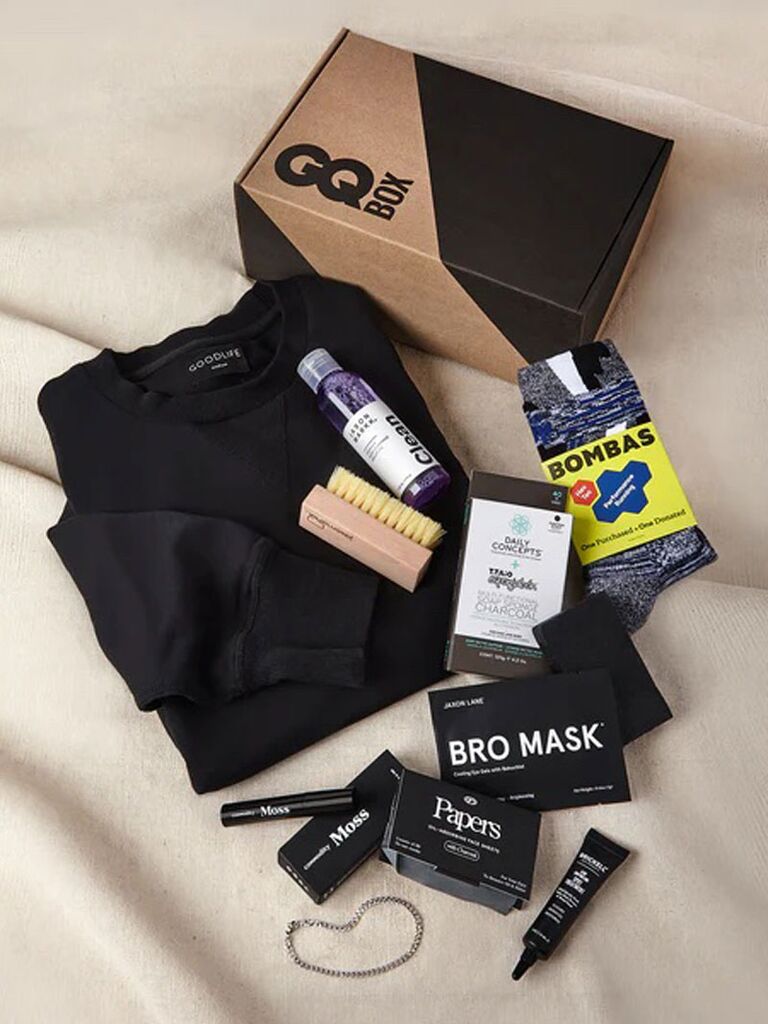 Still unsure what to get your brother-in-law? Let the editors at GQ pick for you. Every three months, they select their favorite apparel, grooming and lifestyle essentials to pack and ship straight to his door. Plus, he'll get exclusive offers and discounts in addition to discovering fun new products. It's an especially great brother-in-law gift if you're shopping for someone who never even knows what they want themselves.
29. An Interactive World Map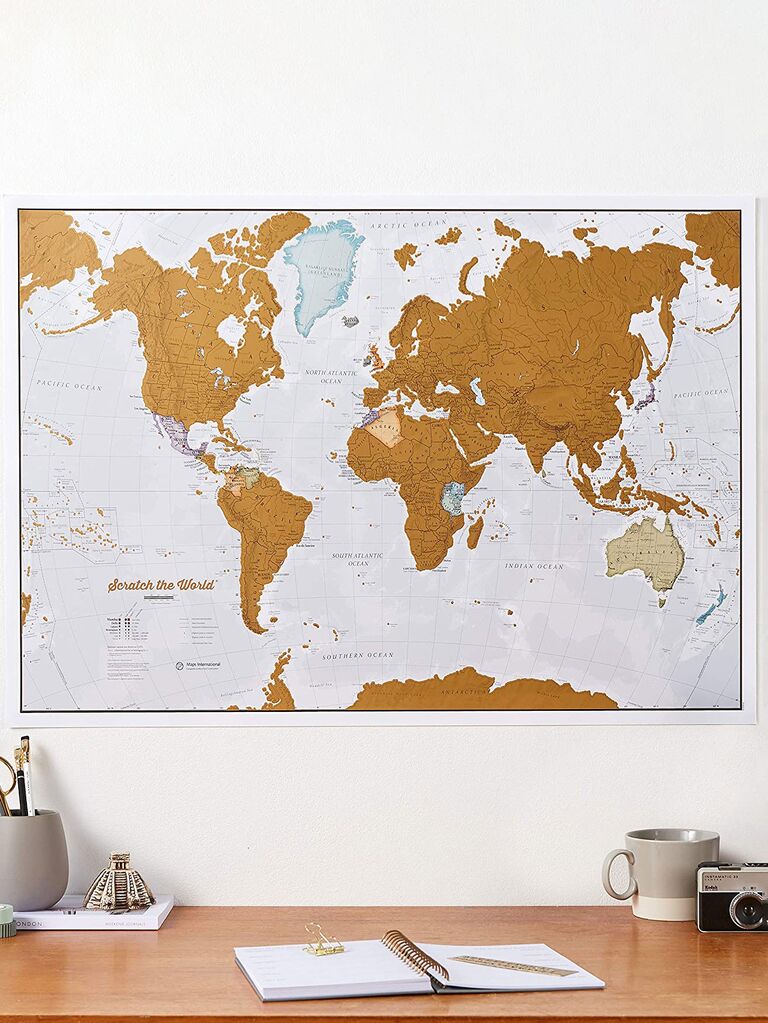 The best gift for your brother-in-law plays on his hobbies. If he's an avid traveler, he'll love decorating his home with this world map. This is no average atlas, though; it's a scratch-off design, so as he ventures to new locations, he gets to reveal that county on the map. It's a unique way to track his travels and inspire new trips.
30. A Paper Airline for Adults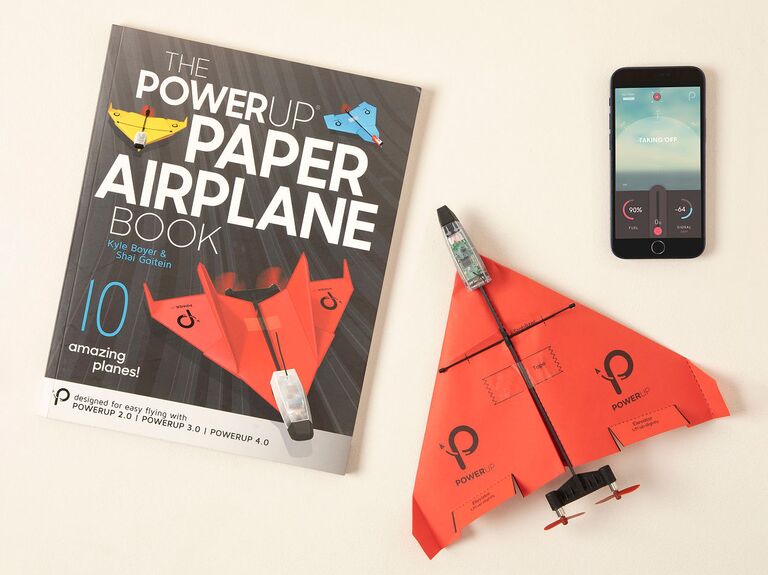 No matter how old they are, everyone enjoys unwrapping a toy—especially your fun-loving brother-in-law. This smartphone-controlled paper airplane won't just entertain him, it'll also inspire some quality time with his nieces and nephews. Just fold the "paper" (aka crash-proof carbon fiber), attach the Bluetooth-enabled device, download the app then commence takeoff. He can control every move and trick at up to 25 mph—it'll be the best gift of the year.