The Backyard Garden Wedding With an Aviator Theme
A mutual love of flying brought these two together.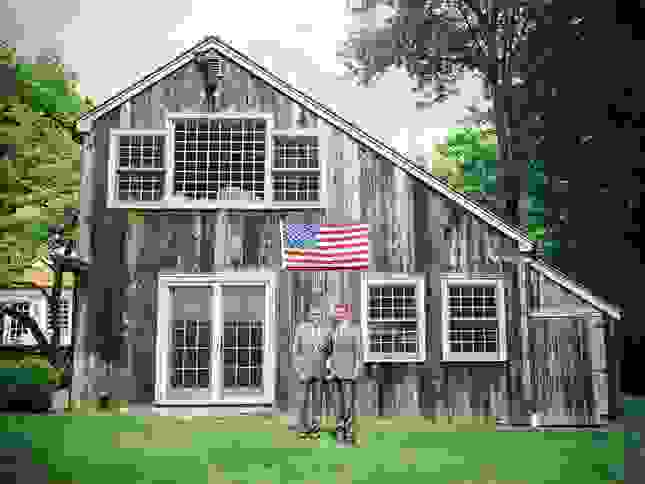 Robb and Sean are both pilots, so of course they had to have an aviation themed wedding. From the wedding invitations (which were made to look like airline tickets), to the navigational chart table runners, to the servers uniforms, Robb and Sean turned their backyard wedding venue into a palace fit for, well, a pilot. (Thankfully the guests' dinner was a lot better than airplane food!). The couple had ideas about how to incorporate their love of flying into their wedding, but their planners at Amy Champagne Events brought everything to life. "Hiring a planner was a lifesaver and our wedding couldn't have been as perfect as it was without her," Sean says. Their photographers at Athena Blude Photography also made the day totally special. Check out some of our favorite details, and see their full wedding album here!
The Backyard Tented Venue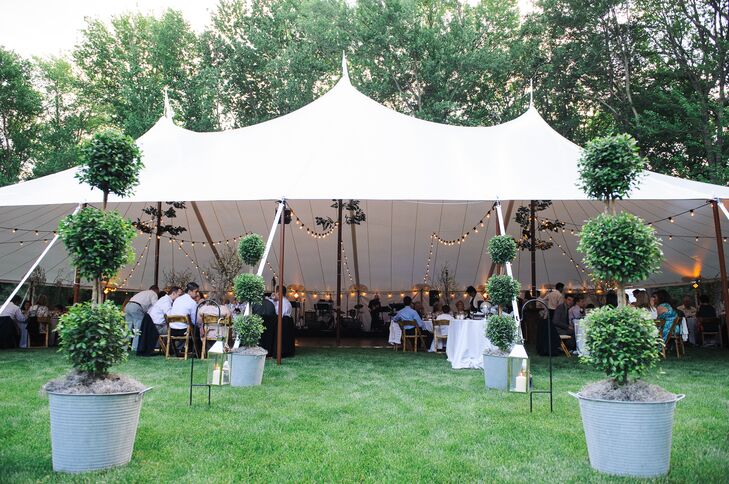 Though the couple lived in Chicago, Sean's brother offered up his home in Connecticut as a possible location for the nuptials. "At the time, gay marriage was not legal in Illinois," Sean says. "So when my brother offered his backyard, we were thrilled!"
The 'Flight Attendant' Servers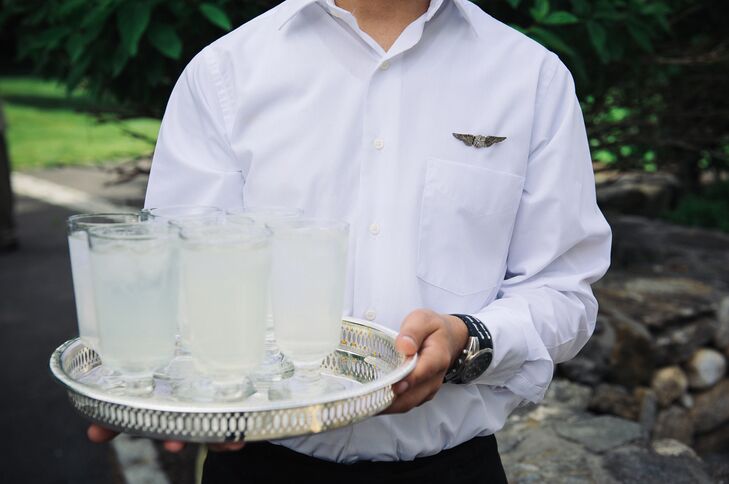 During the cocktail hour, 'flight attendants' passed trays of hard lemonade, prosecco and sparkling water. Guests could also help themselves to lime and cilantro chicken sate, julienned vegetables wrapped in rice paper and steamed edamame.
The Boarding Pass Escort Cards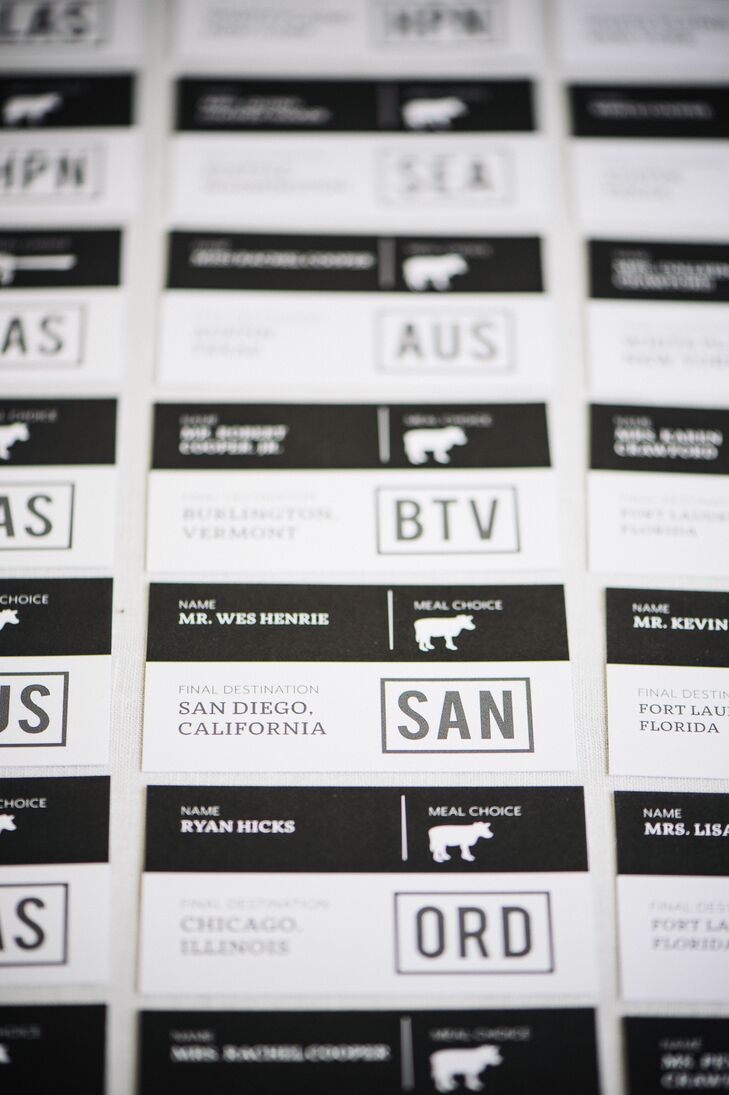 The escort cards resembled flight boarding passes, with bold typography and icons indicating guests' dinner choices.
The Airport Code Table Names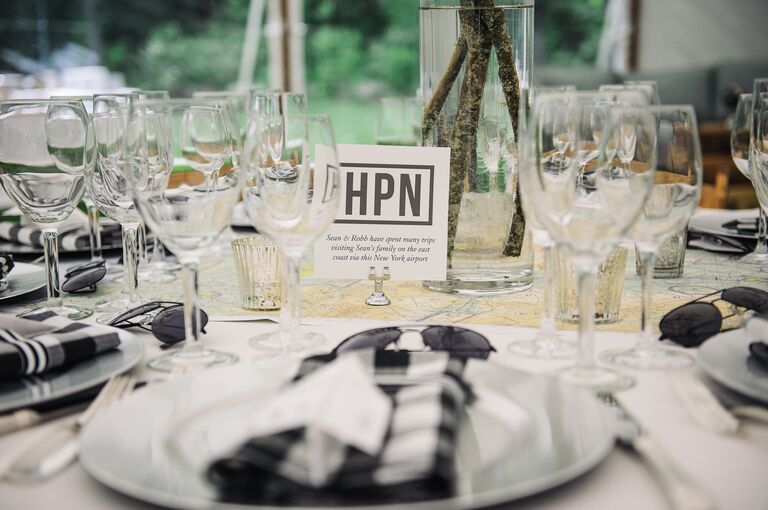 Instead of table numbers, Robb and Sean chose to use airport codes. Each one had sentimental value to the grooms. "A description of the airport code and it's meaning to us was written on the card," says Sean.
The Laid-Back Lounge Area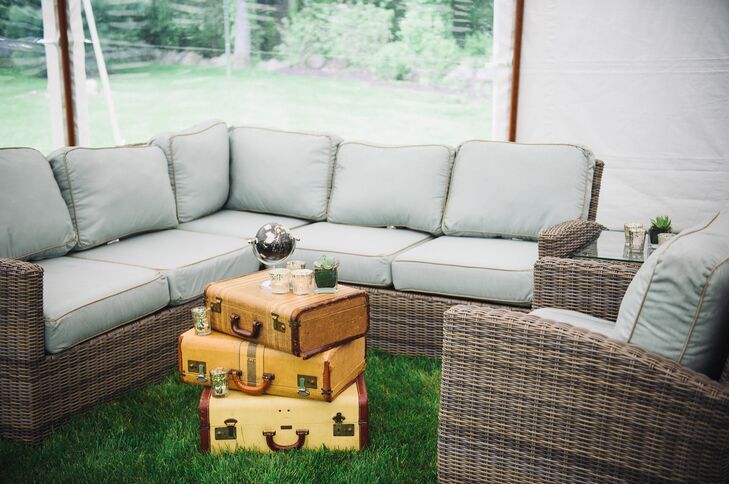 Vintage suitcases were used as coffee tables in the chic lounge seating area Robb and Sean set up in one corner of the tent.
The Extra Cool Aviation Details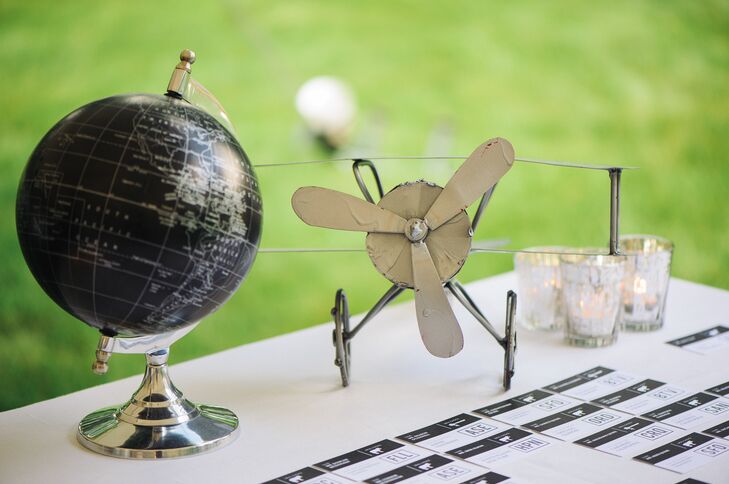 Little vintage aviation themed trinkets popped up throughout the venue.
The Paper Airplane Menu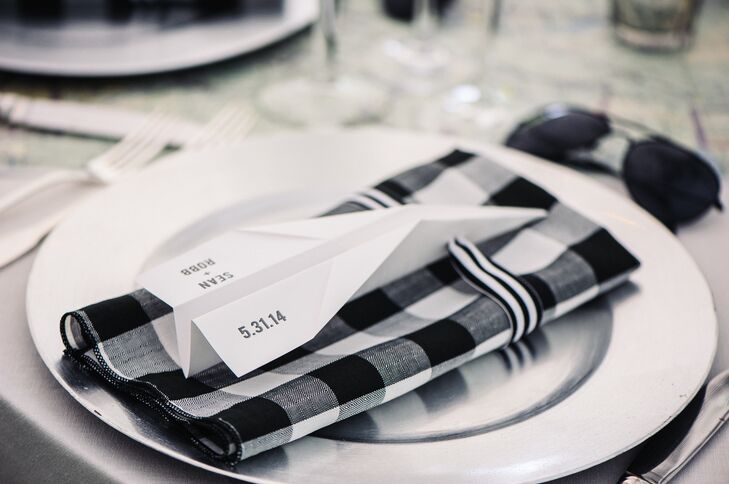 Sean and Robb even found a clever way to tie in their theme to their wedding menu. Each guest had a paper plane menu waiting for them when they sat down!