17 Takes on the Wedding Getaway Car
Make your exit just as memorable as your entrance.
by Bridget Clegg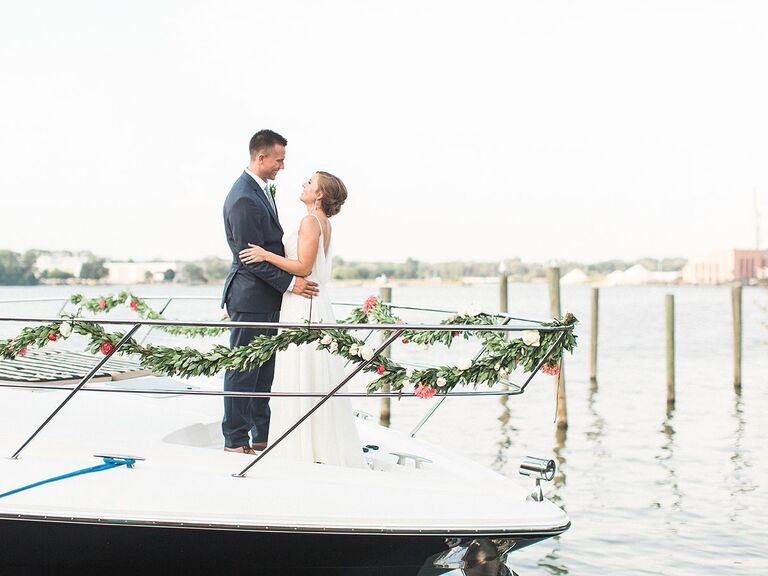 While the standard "just married" sign and tin cans on your car is always reliable, why not up your ceremony exit game? After the sparklers have fizzled out and the confetti has been thrown, hop into a vehicle that fits your wedding style. Ride off on a tandem bicycle after a casual backyard ceremony, jump into a classic car at your country club reception or step onto a tour bus with all your guests at your city wedding. If you don't have a friend or relative with an amazing cool ride, see what alternative options your local valet companies offer. Check out these 17 fun ways to take your first ride into the sunset as a married couple.
1. The Horse-Drawn Carriage

From: A Rustic, Elegant Barn Wedding in Holland, Michigan
2. A Vintage New York City Taxi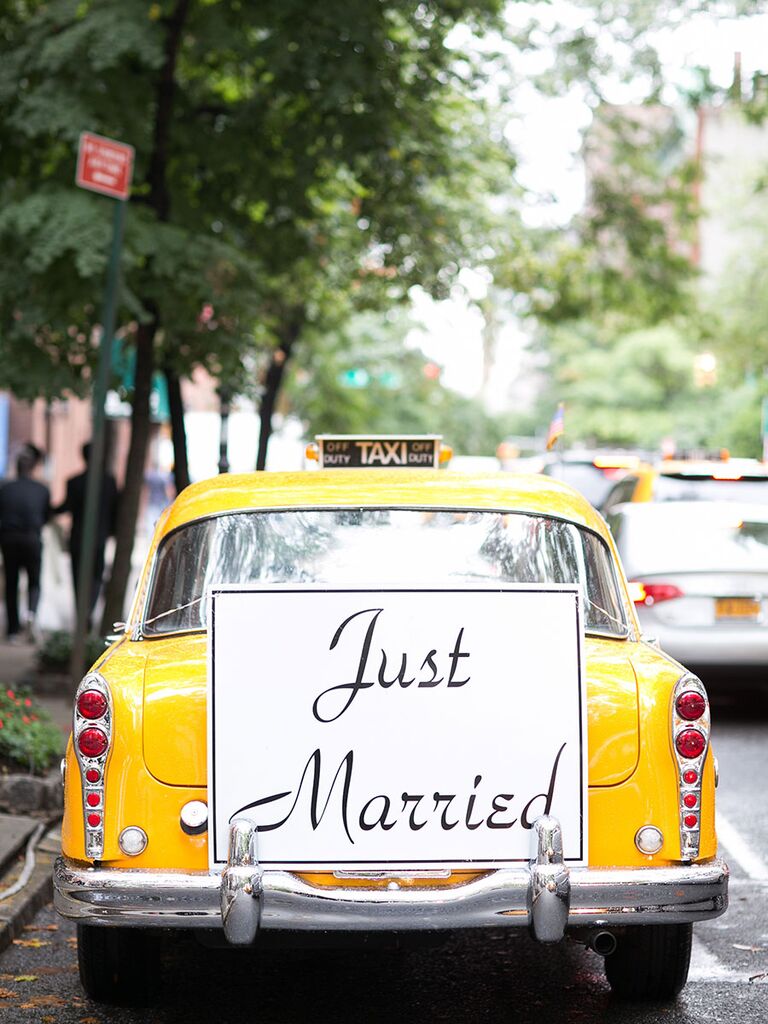 3. Dogsledding
SARAH ROSHAN WEDDING PHOTOGRAPHER
From: An Alternative, Intimate Winter Wedding at Good Times Adventures in Breckenridge, Colorado
4. Decorated Golf Cart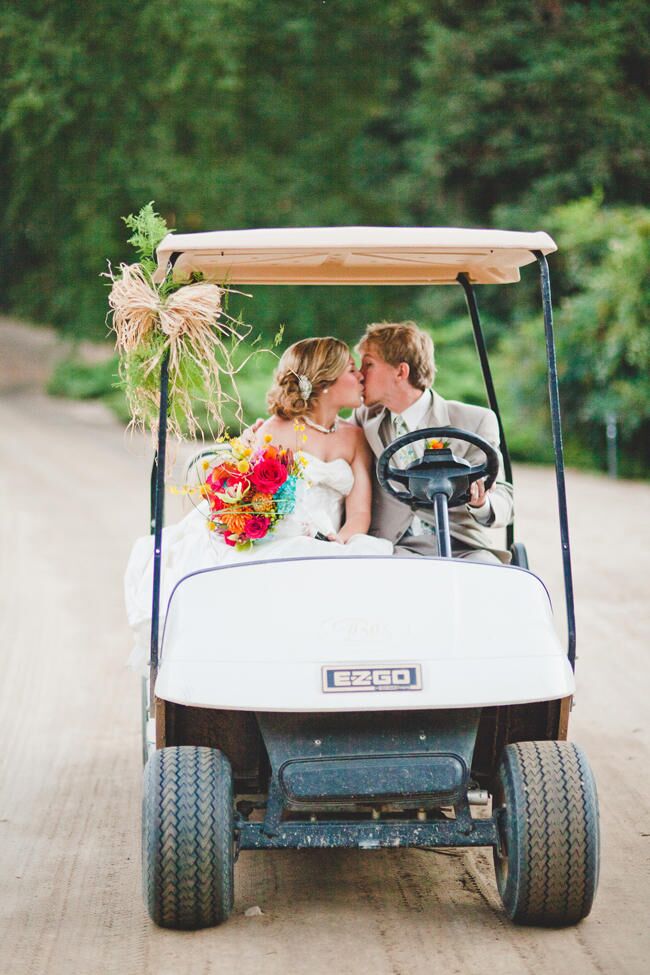 5. A Vintage Volkswagen Bus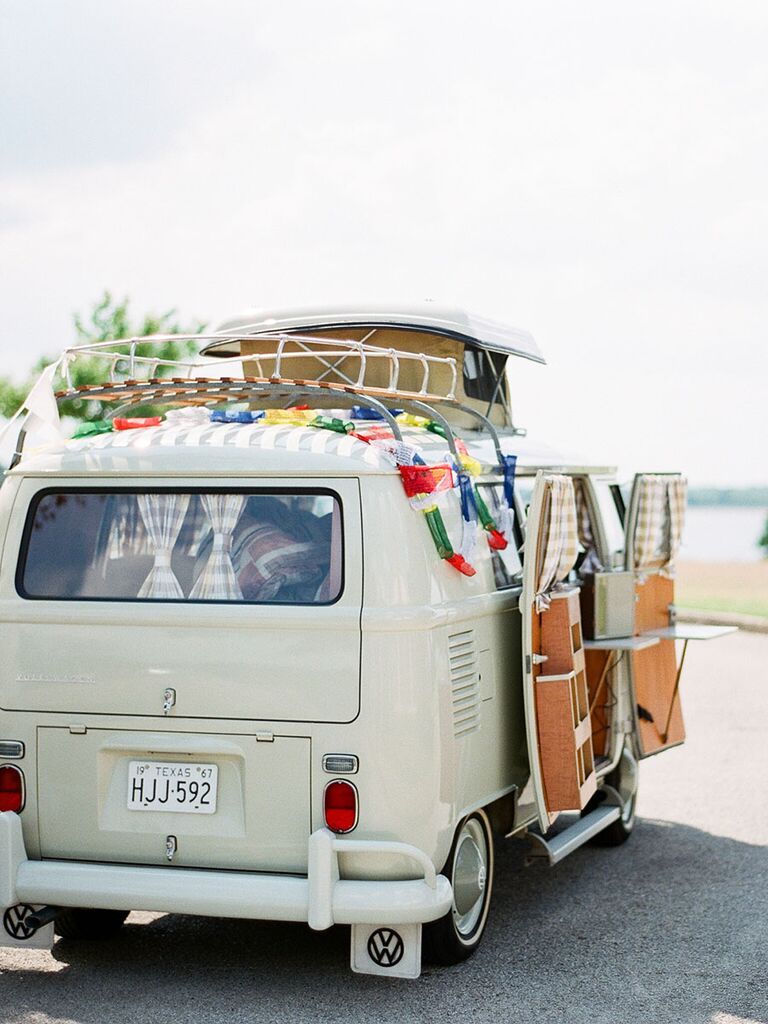 From: A Musical, DIY Outdoor Wedding at Winfrey Point in Dallas, Texas
6. The Double-Decker Tour Bus
From: An Elegant Urban Wedding in New York, New York
7. A Bicycle Built for Two

8. A Vespa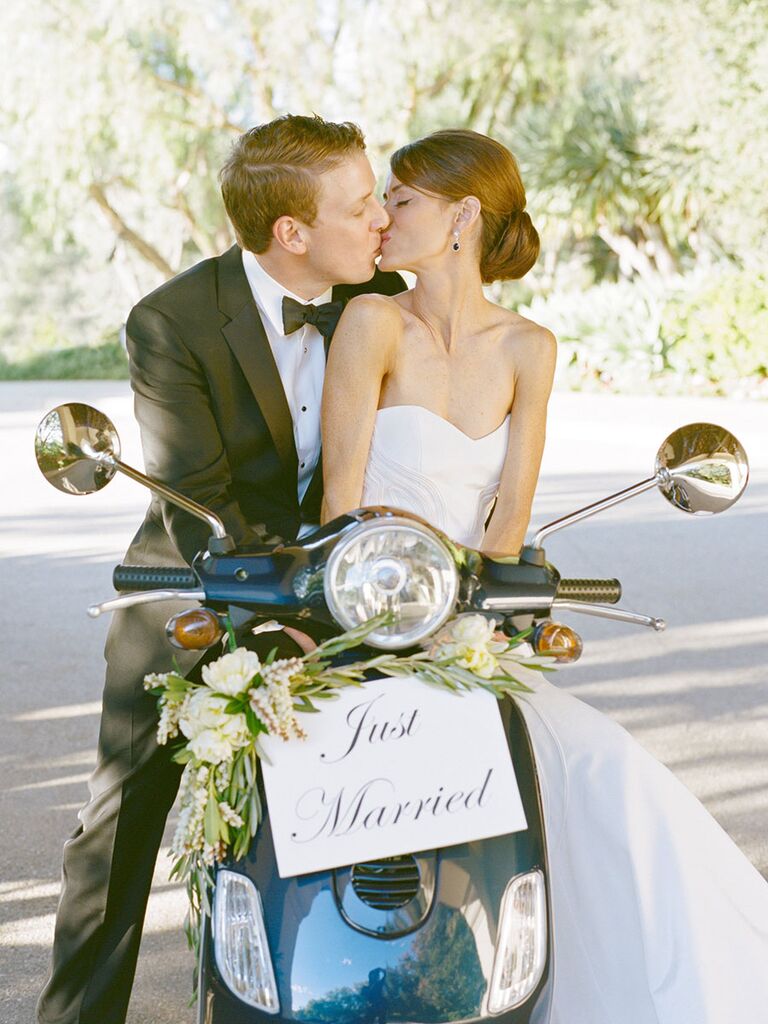 From: A Shady Canyon Golf Club Wedding in Laguna Beach, California
9. Tandem Bikes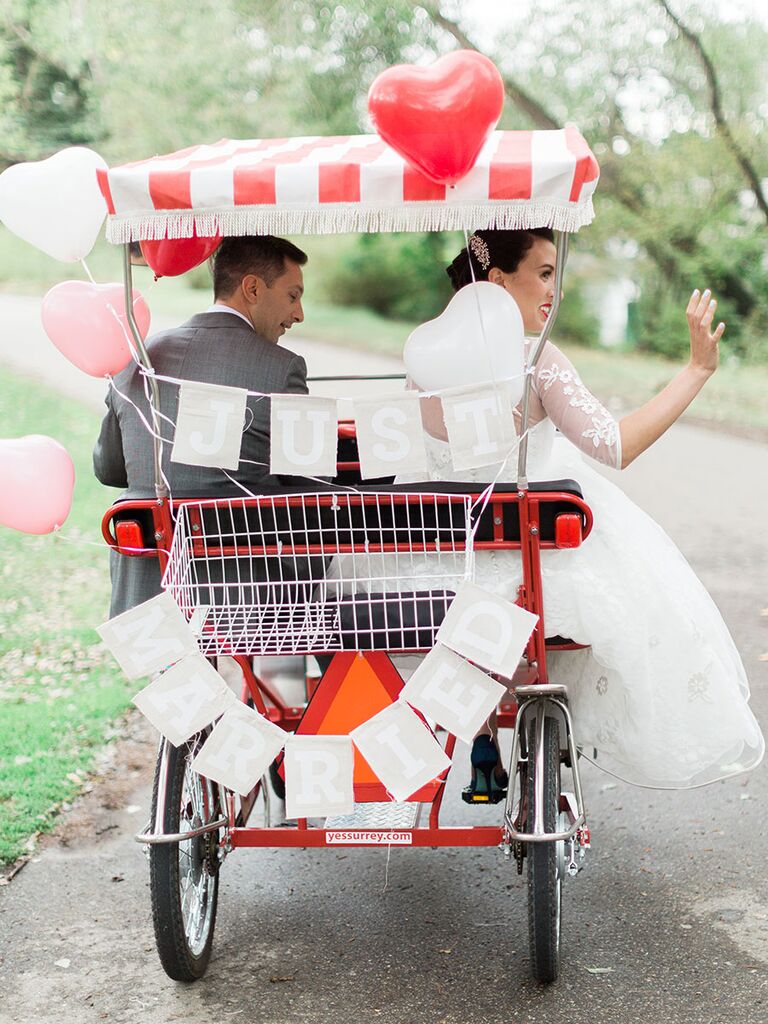 10. An Antique Wood Boat

From: A Casual Nautical-themed Wedding in Lake Tahoe, California
11. A Ski Lift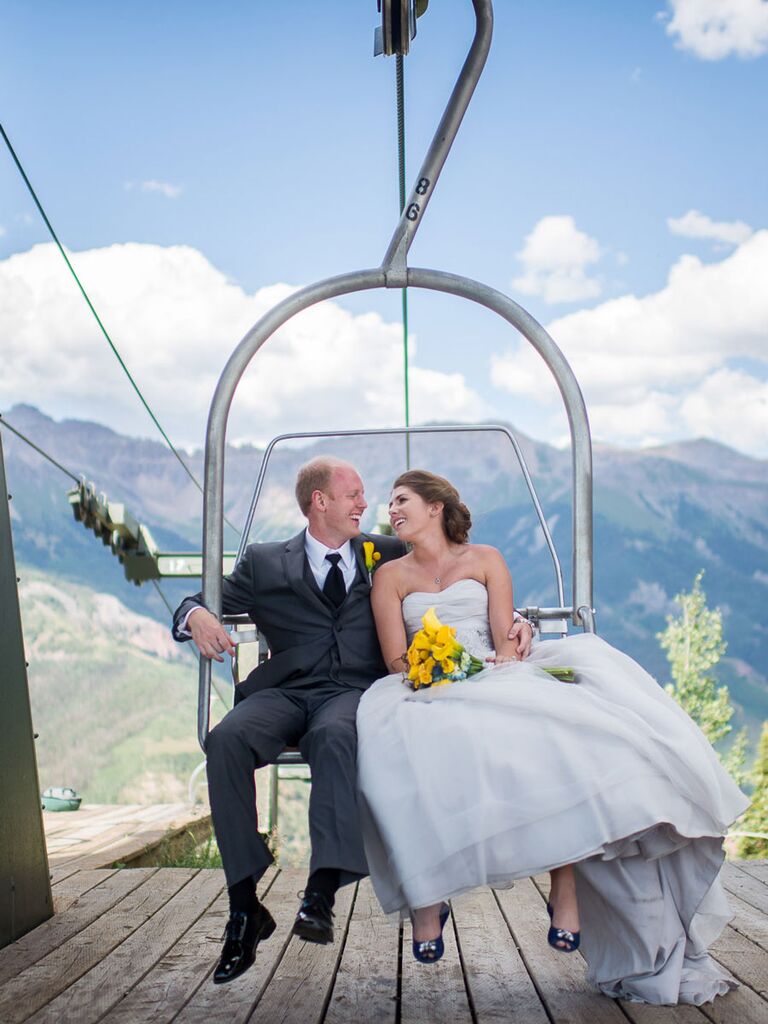 12. A Serene Canoe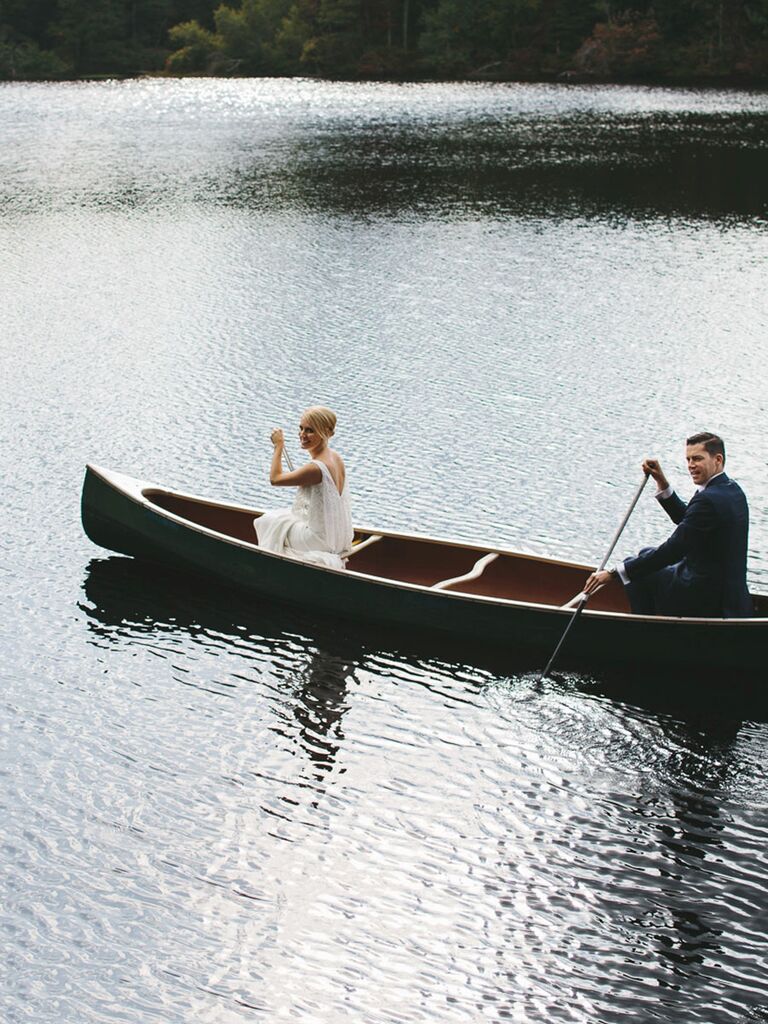 13. The Local Trolley Car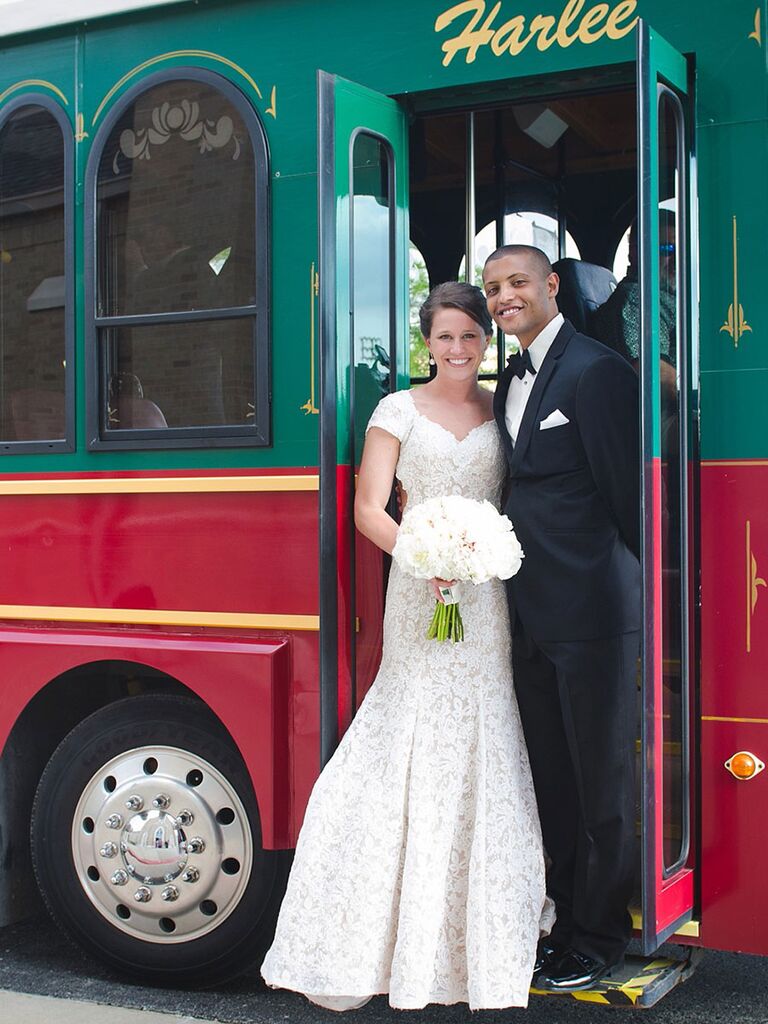 14. A Farm-Found Tractor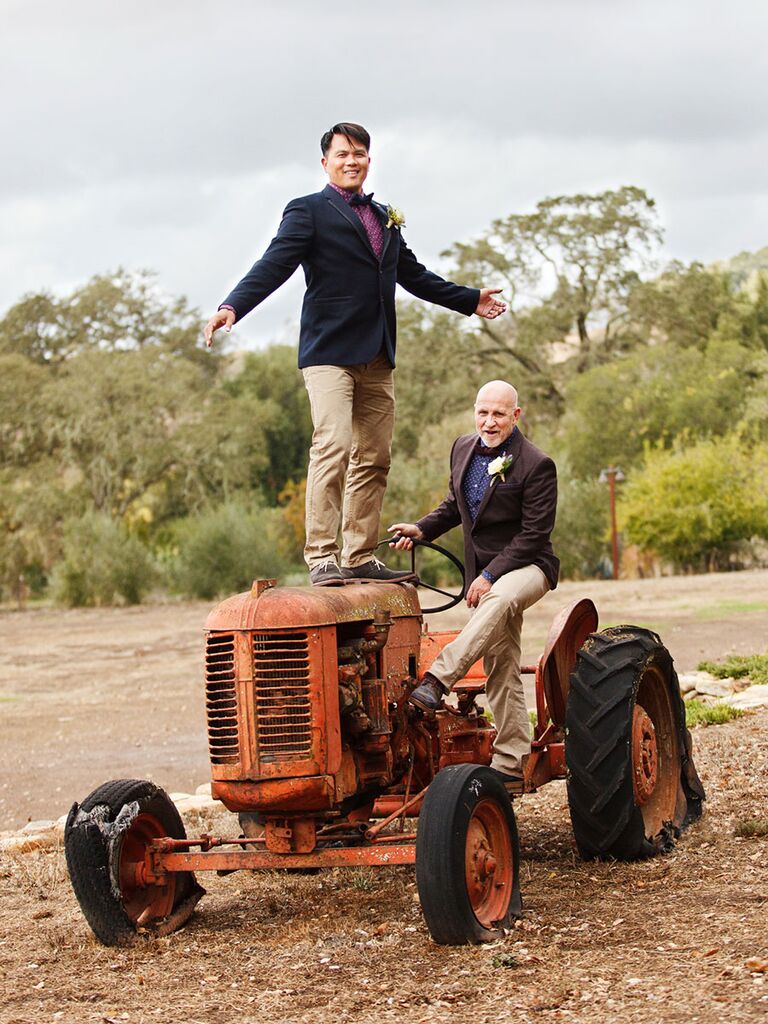 15. The "Just Married" Rickshaw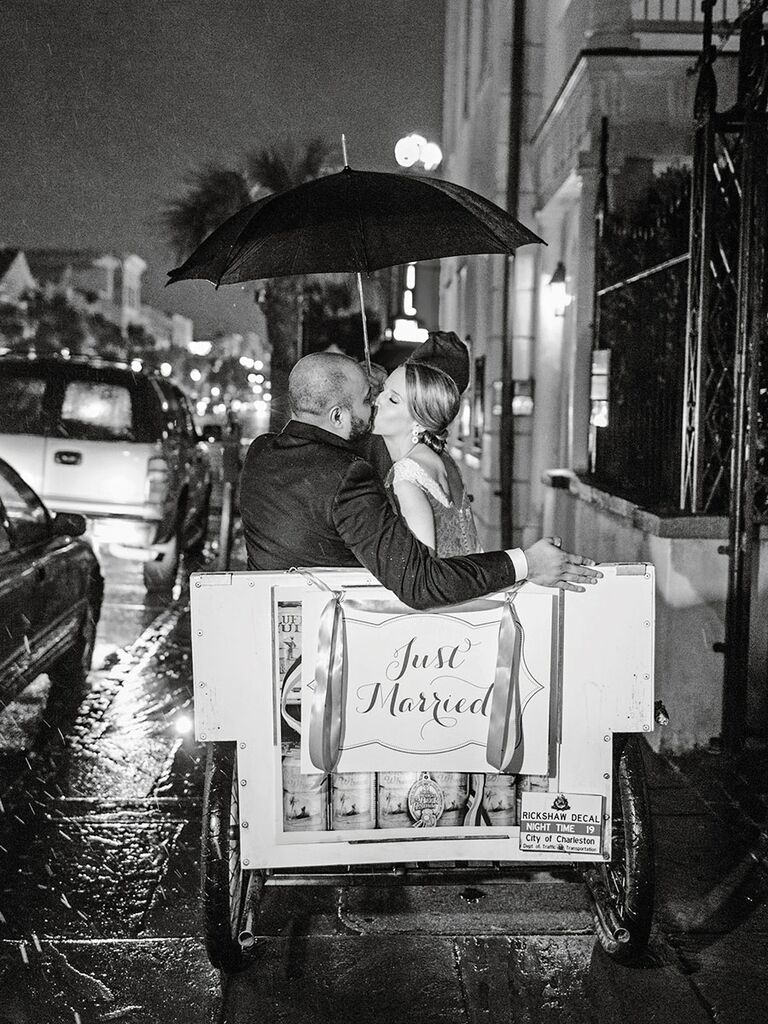 16. The Send-Off Boat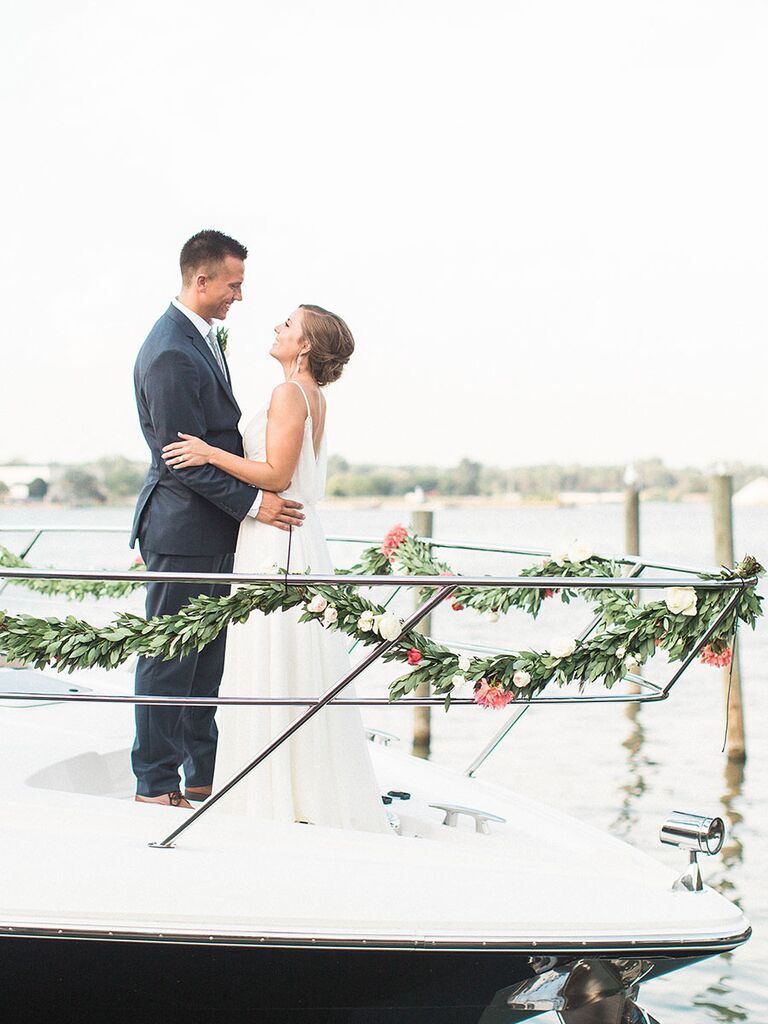 17. An Elephant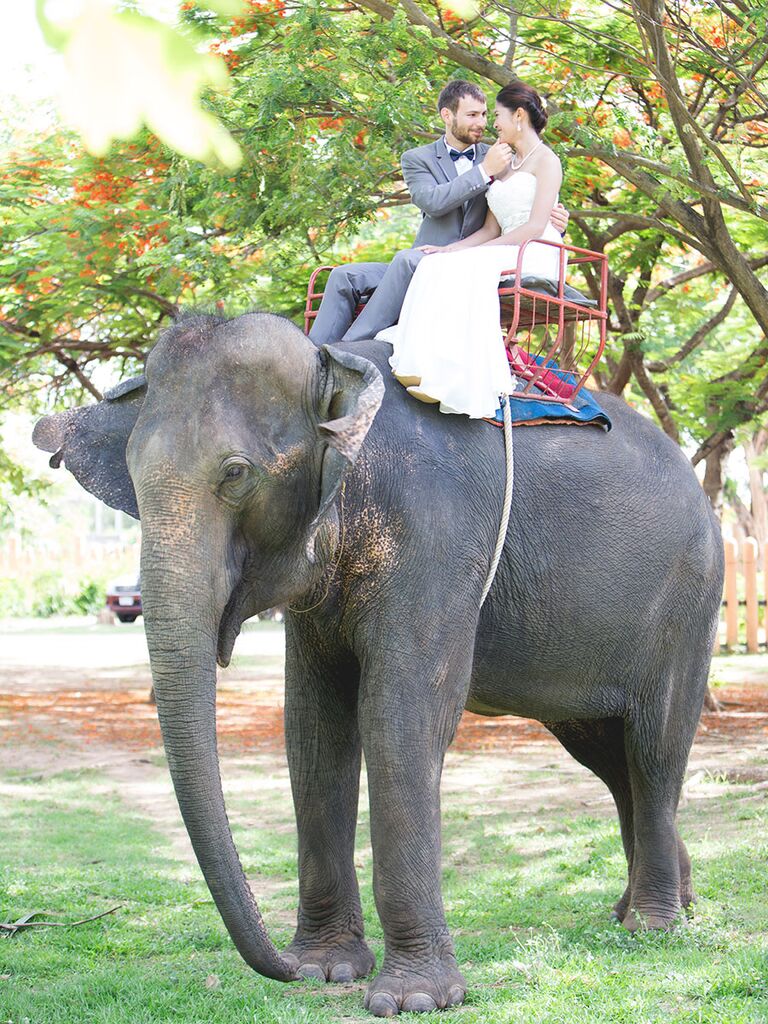 From: A Destination Wedding With a Modern Twist at a Private Residence in Surin, Thailand
Find your wedding transportation here.