20 Perfect Gifts to Give for Your 36th Wedding Anniversary
From the traditional to the unexpected—and everything in between—these gifts are worthy of a celebration.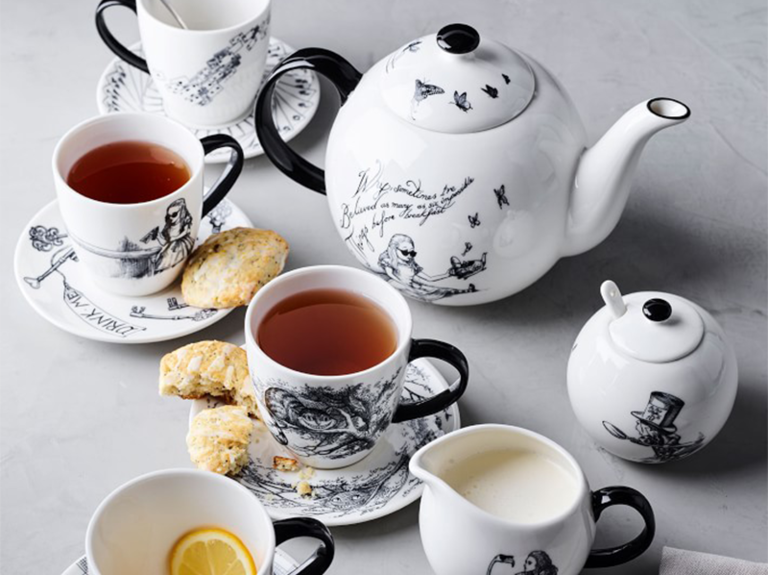 We have included third party products to help you navigate and enjoy life's biggest moments. Purchases made through links on this page may earn us a commission.
Your 36th wedding anniversary may come the year after a big milestone, but that doesn't mean it's any less of an achievement. If you're wondering what to give your loved one to celebrate 36 magical years together, then look no further. We've rounded up some beautiful 36th wedding anniversary gift ideas that are perfect to give to your partner or a beloved family member or friend celebrating their marriage.
In this article:
What Should You Give as a 36th Anniversary Gift?
Celebrating 36 years of marriage means you've got a lot of history under your belts, along with the memories and milestones that go along with that. You know each other well, and your relationship is going on strong and steady, so it stands to reason that the 36-year anniversary gift you choose should stand up with the same resilience. While the 36th year of marriage has no traditional gift attached to it, the modern gift is bone china.
Bone china was first developed in the United Kingdom in the 1700s by Josiah Spode, who was experimenting with incorporating bone ash (typically from cows) into ceramic along with kaolin, quartz and feldspar. Bone china is considered one of the most high-quality ceramics due to its resilient, break-resistance structure and is an elegant gift that can often be found in dinnerware, home decor and keepsakes.
Our Favorite 36th Anniversary Gifts
Classic china might not be everyone's cup of tea, so in addition to more traditional fare we've also included a selection of items that might come as a surprise to you. Some are made from bone china, some are not—but all were chosen with care and are sure to delight as a 36th year wedding anniversary gift.
Fortnum & Mason Fortnum's Camellia White Lidded Candle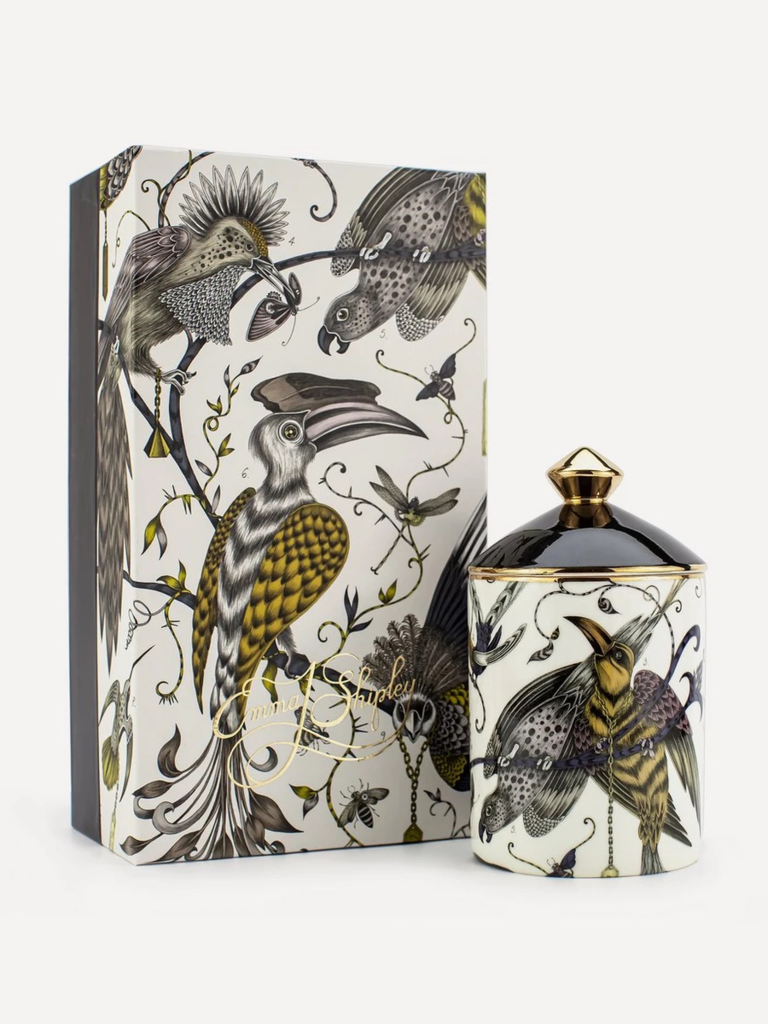 For hardcore candle lovers, this bone china candle will certainly be a treat. Rich notes of bergamot, orange and cassis blend beautifully into one perfect gift sure to send your loved one into deep relaxation.
Wacaco Minipresso GR Portable Espresso Machine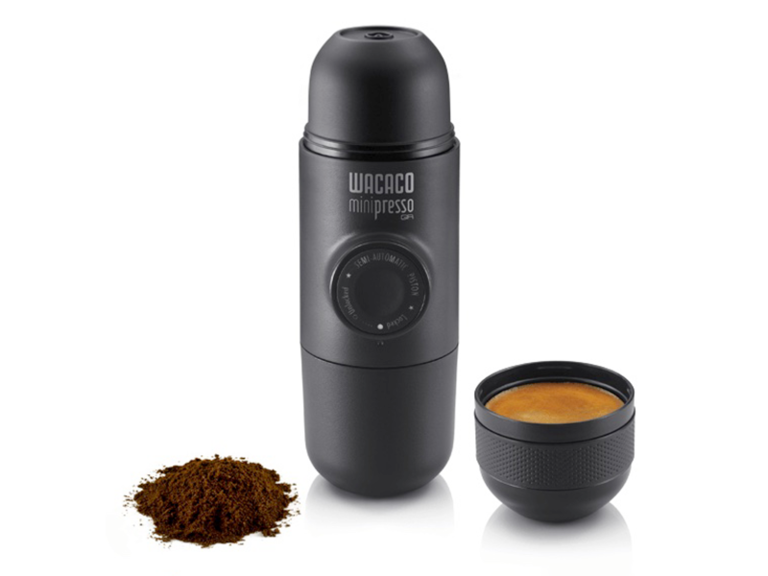 There's coffee on the go, sure—but espresso? Color us impressed. This Wacaco gadget grinds beans to perfection for a deliciously satisfying cup of coffee whenever you want.
Anna Weatherley Simply Anna Antique Dinnerware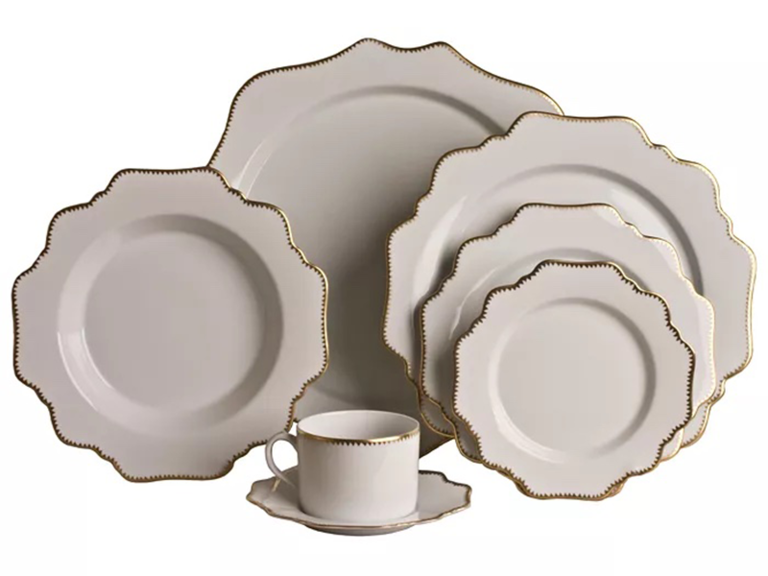 For a classic touch, give the gift of an elegant dinnerware set from Anna Weatherley. This chic set is made in Portugal and features dishwasher-safe white porcelain with gold trim, which is sure to be a centerpiece at your next holiday meal or gathering.
Scully & Scully Lily of the Valley Trunk Limoges Box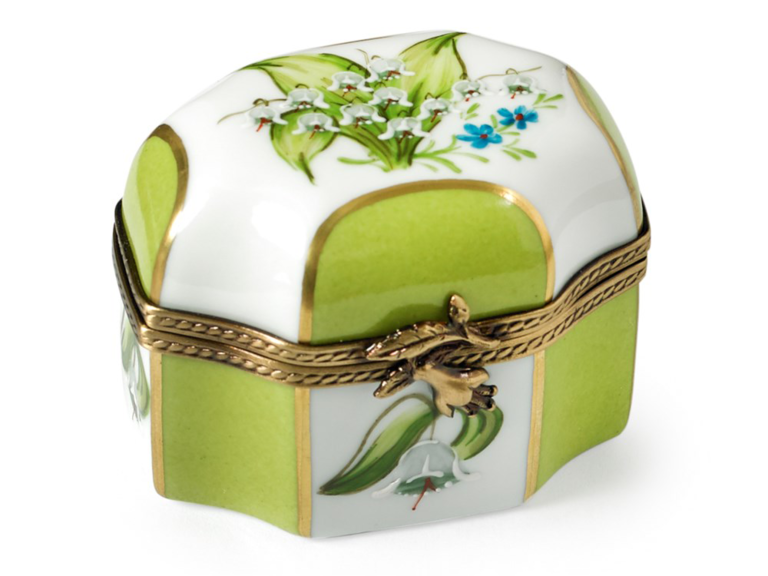 This box is a treasure unto itself, but it's also the perfect spot to stow away some tiny keepsakes. Handpainted in France, it's decorated with 24-karat gold and made from Limoges porcelain for a bespoke heirloom your family will treasure for years to come.
Tiffany & Co. Two Piece Mug and Tea Set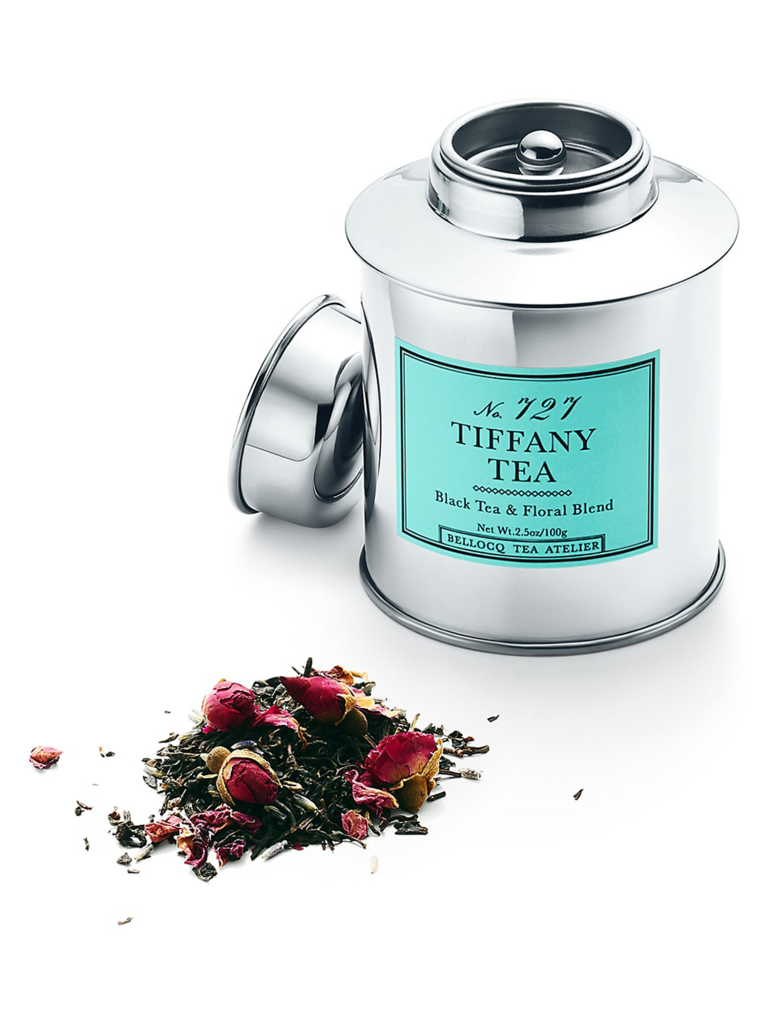 If anyone was going to make bone china contemporary and chic, it was going to be Tiffany & Co. A pair of bone china coffee mugs in white and iconic Tiffany blue makes a perfect 36th anniversary gift. This high-quality set comes with a canister of loose leaf tea with delicate floral notes that you won't find anywhere else.
The Eternity Rose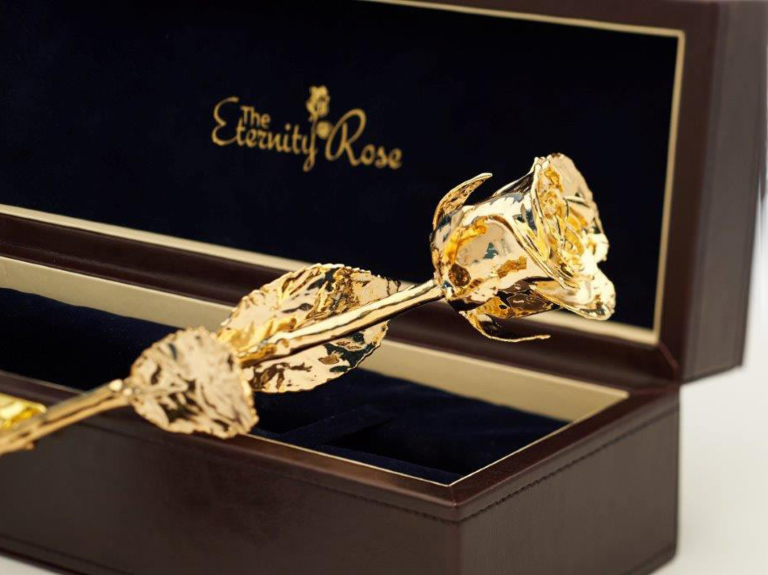 Your relationship is already built to last, shouldn't the flowers you give be also? An Eternity Rose is a stunning, lasting way to show your loved one you care this anniversary. Completely coat real flowers in 24-karat gold, silver or platinum, or simply glaze them for a more natural rose.
Ox & Bull Trading Co. Apex Square Cuff Links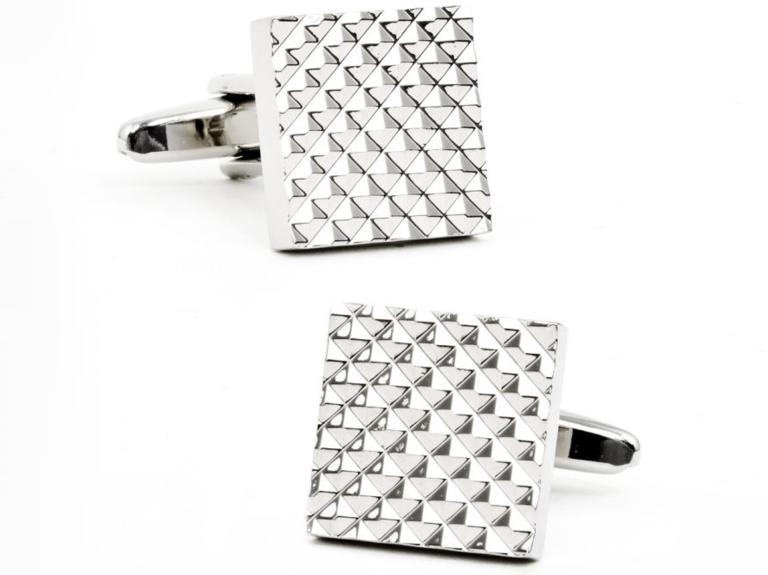 A distinguished touch to any dressed-up look, these cuff links feature a swivel back clasp and a timeless geometric pattern. Surprise your partner with them ahead of a special anniversary date for an outfit upgrade.
Williams Sonoma Rory Dobner Tea Pot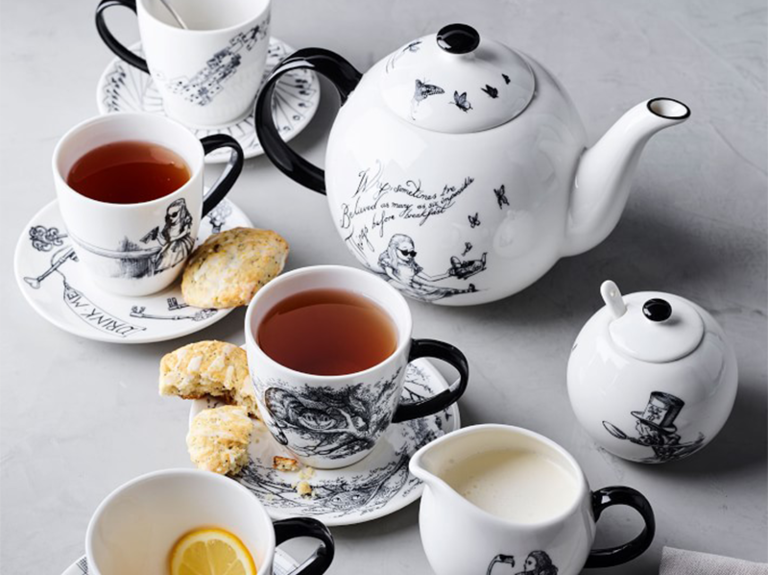 For those who love a touch of whimsy, this Rory Dobner tea pot features the Cheshire Cat, Mad Hatter and White Rabbit. Bonus: You can build on this Alice in Wonderland-inspired set with coordinating tea cups, saucers, sugar bowl and cream pitcher.
Tea Drops Ultimate Tea Sampler Box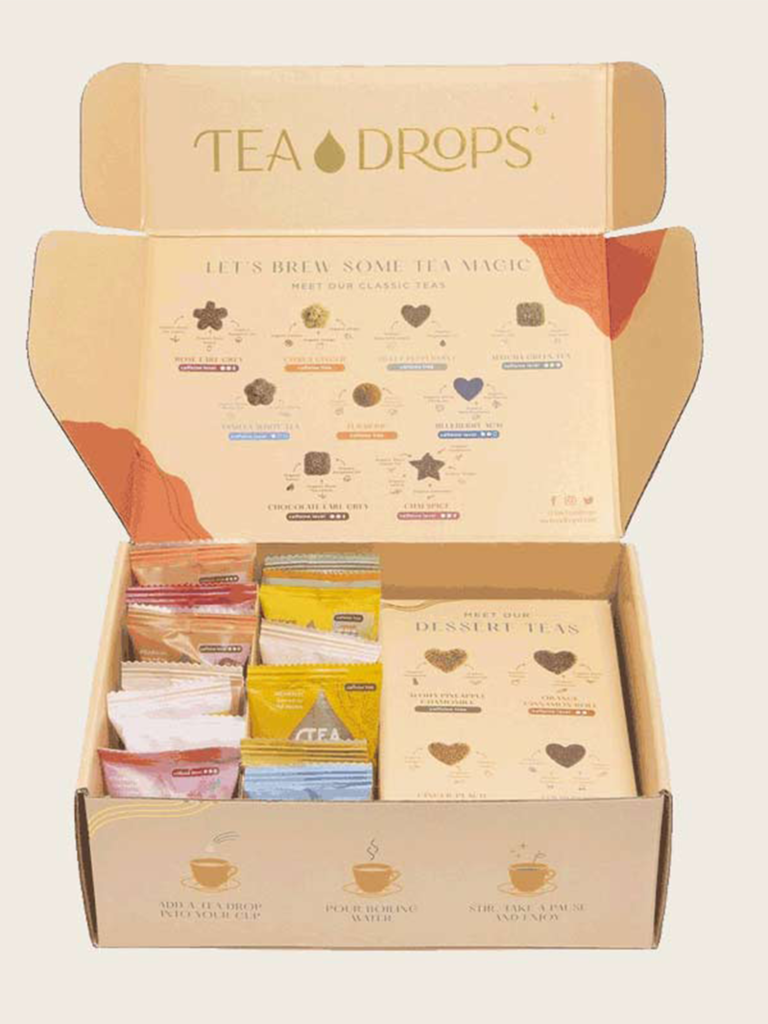 If your partner is your favorite person to spill the tea with, consider a gift box from Tea Drops. Seasonal flavors or year-round staples make this a perfect gift for those who love to snuggle close and sip.
PDPAOLA Letter Necklace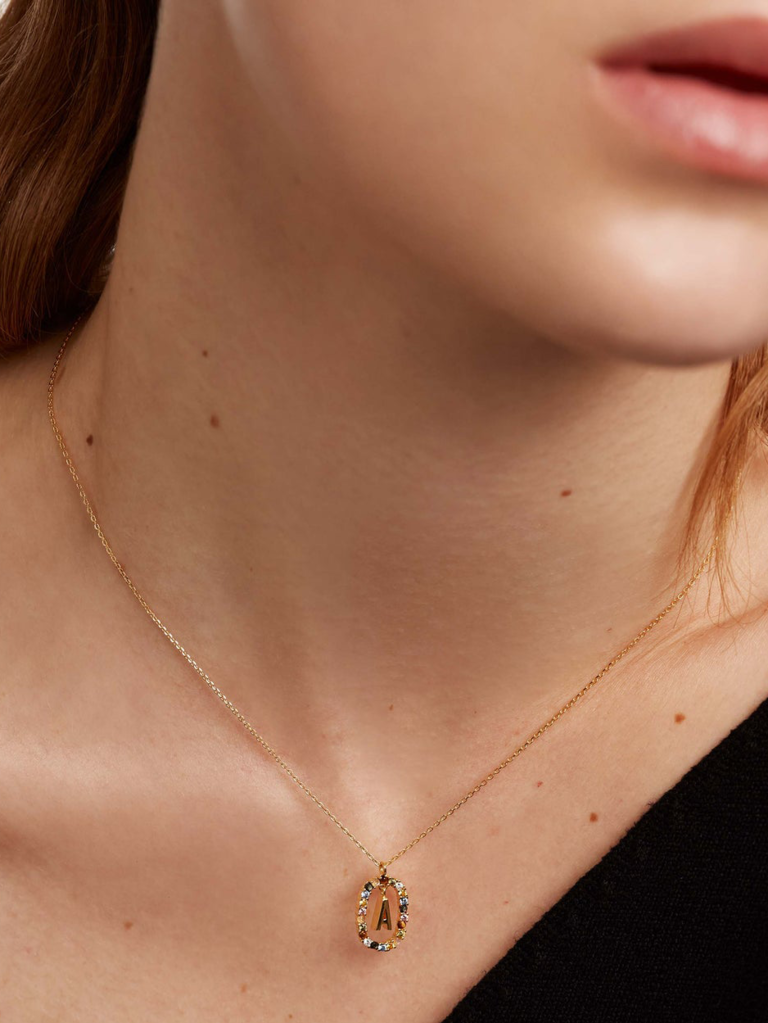 This elevated initial charm necklace is more than a just personalized gift—it's a statement piece. Each charm is made from sterling silver with an 18-karat gold plating, surrounded in a halo of colorful stones and crystals.
Brooklinen Weighted Throw Blanket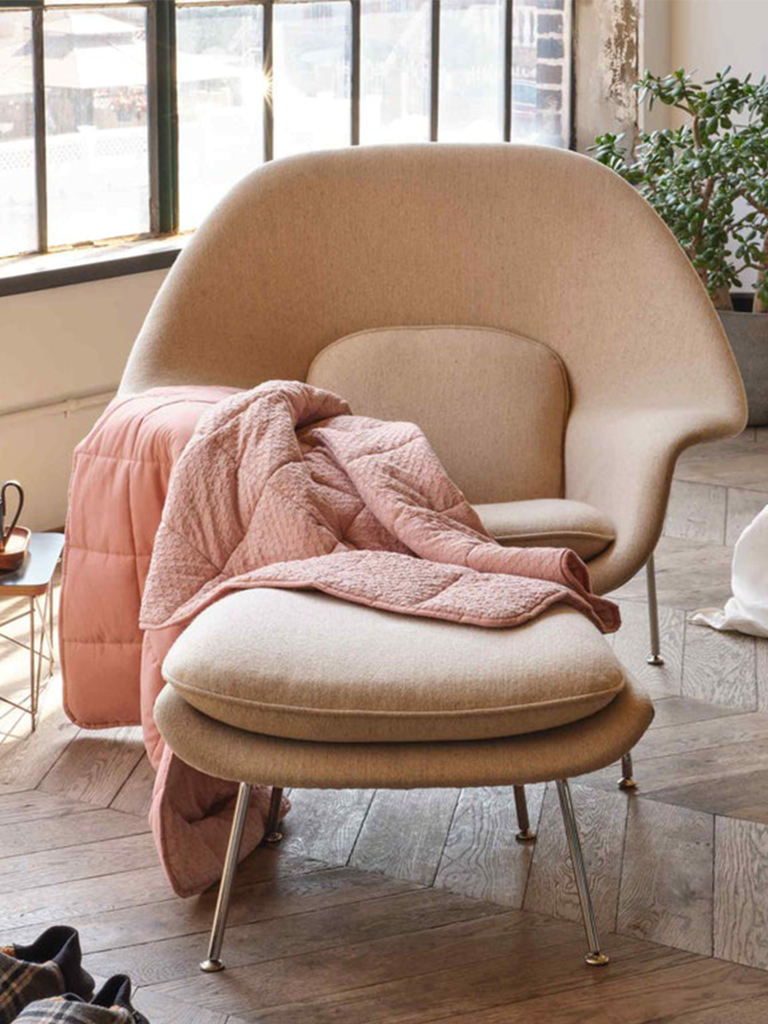 When you can't be by their side, ensure that they feel the warmth of your hug regardless. Available in a variety of colors, this must-have throw blanket from Brooklinen weighs 12 pounds and is made from textured cotton, with a quilted layer made of environmentally-friendly glass beads.
Bulova Sutton Classic Watch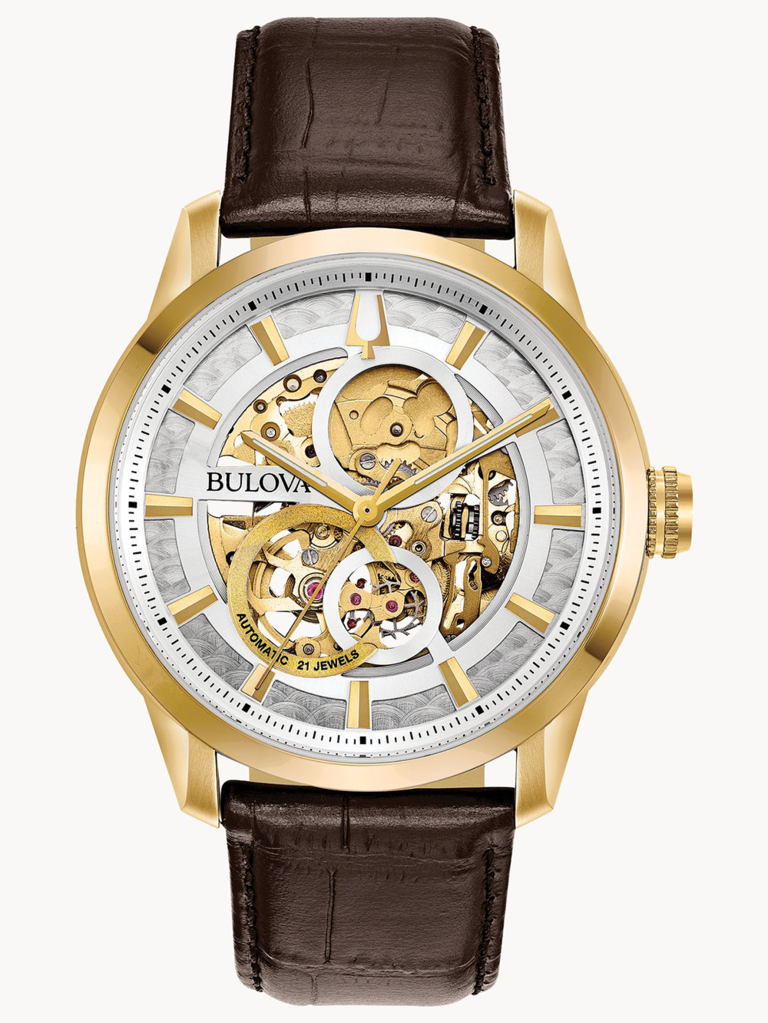 Classic, striking and sophisticated—this Bulova watch is the anniversary gift of the decade. Made from stainless steel, skeletonized silver and sleek leather, it features a domed mineral crystal face that will complement outfits both casual and upscale.
Wedgwood Wonderlust Crimson Jewel Photo Frame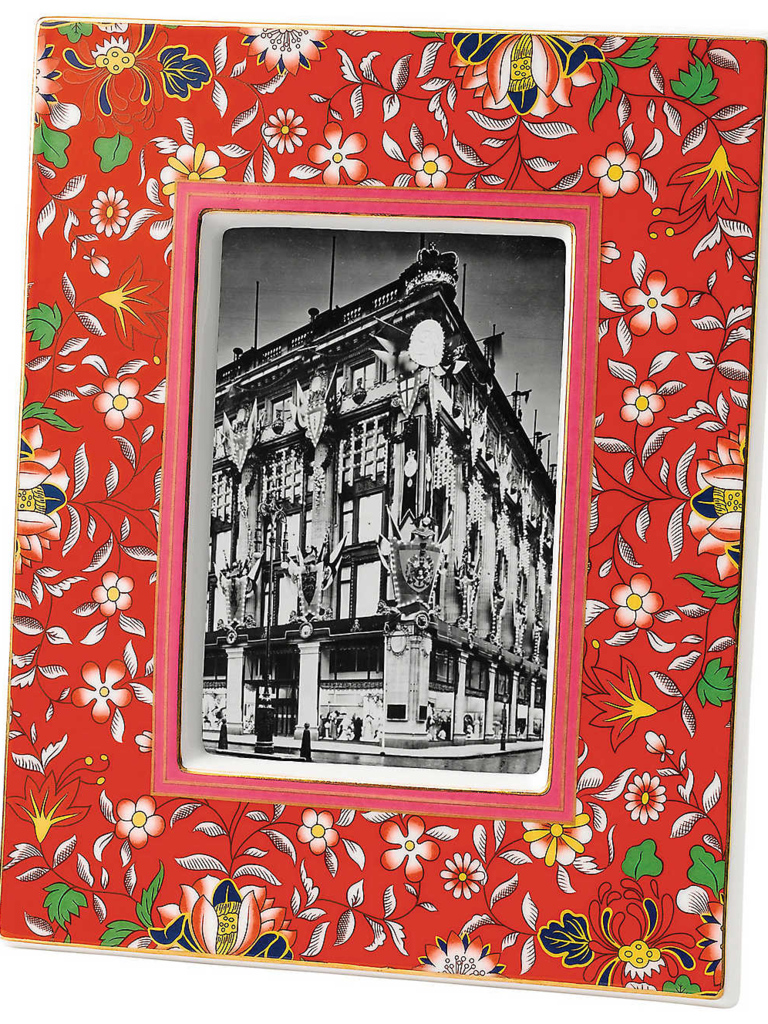 This striking picture frame—made of classic Wedgwood bone china—is a great place to spotlight a favorite snapshot from your three decades together. In a vibrant red pattern inspired by Asian florals, it's also unique enough to hold its own on a shelf or console.
BloomsyBox Subscription
With BloomsyBox, every day is your anniversary. Choose delivery on a weekly, bi-weekly or monthly basis and BloomsyBox will send handpicked flowers your way. If you want a gift that keeps on giving all year round, consider making your partner smile with fresh flowers and a repeating reminder of how much they're adored.
Poléne Numéro Un Bag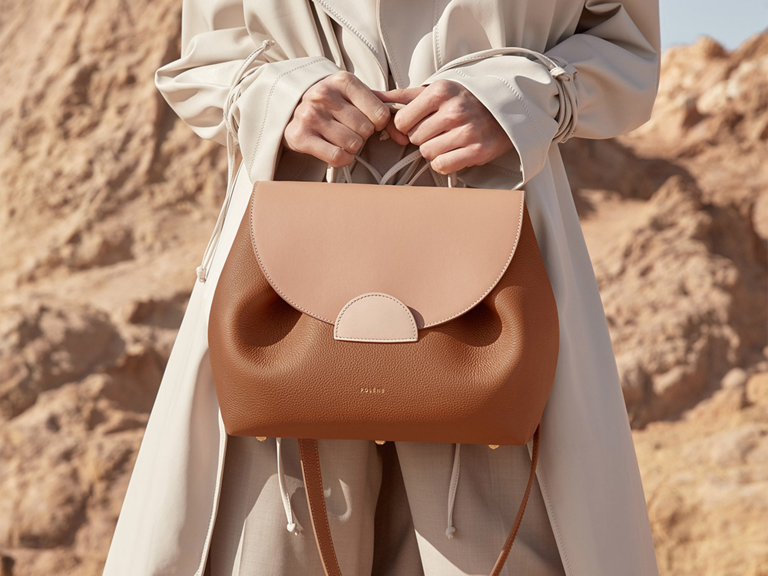 This ladylike bag is a sophisticated way to treat your one and only to a happy anniversary accessory (it's a thing, trust us). Handmade from leather in Spain, it's an elegant yet easy-going style that will become their go-to piece in no time at all.
Wedgewood White Folia Rose Bowl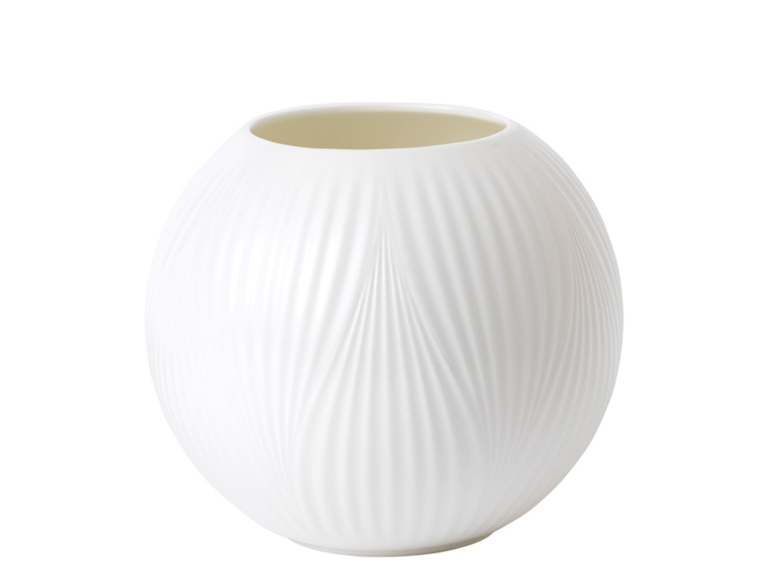 A bouquet of red roses is an anniversary gift classic—but you can upgrade them even more with this stunning bowl vase from Wedgewood. Available in two shades of white bone china, this contemporary and classic bowl is the perfect shape and height for a compact modern arrangement.
Mark & Graham Classic Tie Clip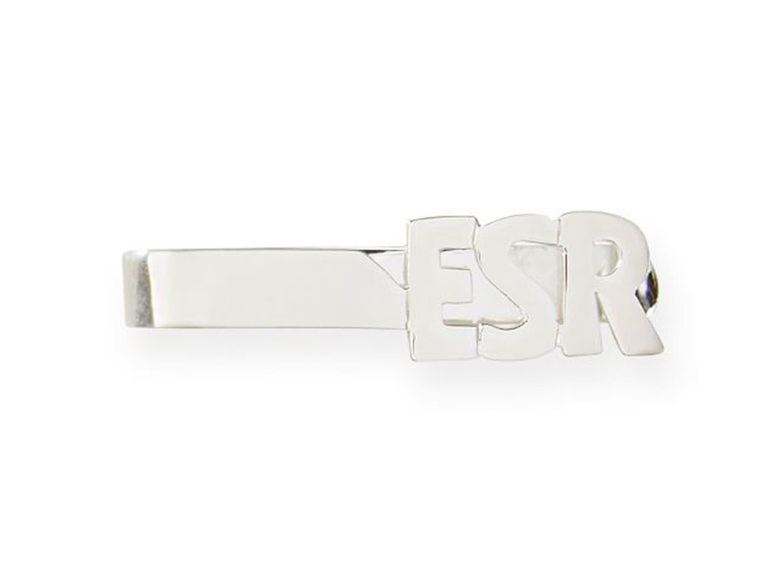 Upgrade his favorite suit or tie with this classic stearling silver tie clip from Mark & Graham. It can be personalized with a trio of initials—which can either be their first, middle and last name, both your initials or even the initials of your children.
Bose SoundLink Flex Bluetooh Speaker
Perfect for the music lover in your life, this sleek Bluetooth speaker from Bose is a great way to fill any room in your home with some fresh tunes. Suprise your partner with it, then queue up your first-dance song for a throwback sway.
Estelle Colored Glass Hand-Blown Colored Wine Glasses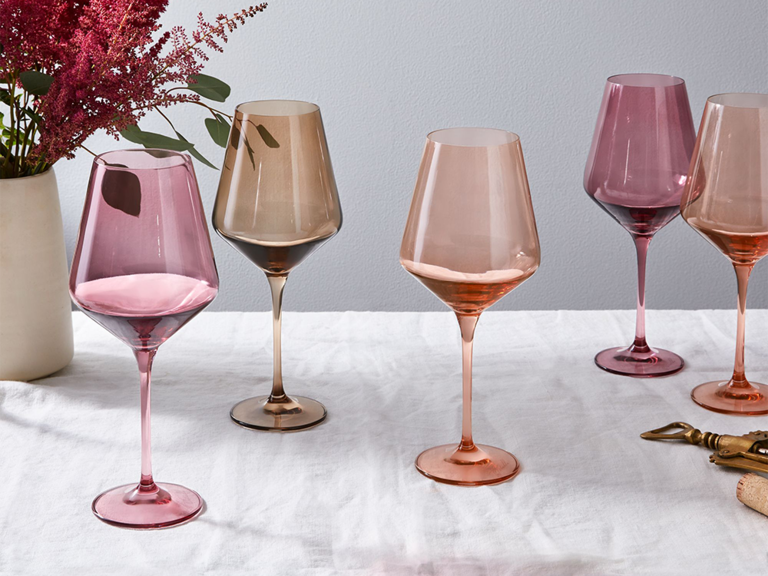 Toast to 36 years of marriage with these lovely rose or blush-colored wine glasses. Available in a stemmed or stemless design, they're hand-blown in Poland and feature a vintage vibe that's to die for—or at least drink to!
Carlyle Avenue Bone China Flower Napkin Ring Set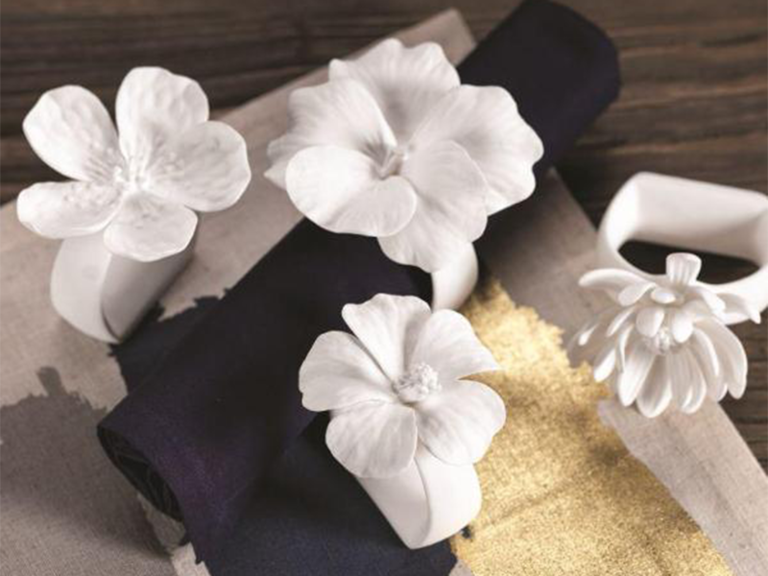 If your person loves to entertain, they'll swoon over these special occasion bone china napkin rings. The unique gift is the ideal way to upgrade their next tablescape, and they're a fun twist on the more traditional wedding anniversary gift of flowers.