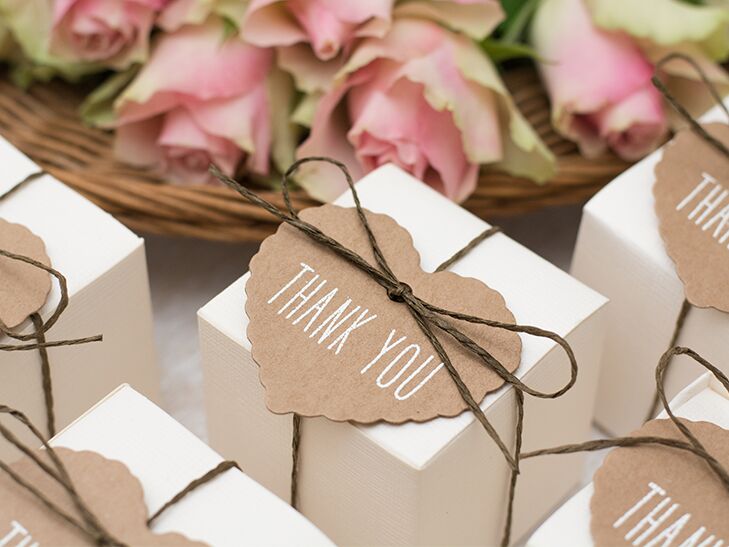 They've laughed, cried, partied and Sunday-brunched with you, all the way back to your single days. They're your bridesmaids and you seriously can't thank them enough for everything they've done—particularly during your peak planning frenzy. So what makes a good gift? Try an easy and stress-free present that's one-size-fits-all, like sunglasses or jewelry. Or go for something more personal, like sparkly shoes they can rock at the reception. When in doubt, think of something fun to use while you all get ready, like fuzzy slides slippers. Below, we rounded up some of our fave ideas from Macy's.
Tell us what you think about what you just read! Click here to take a survey and be entered to win a $100 American Express gift card.

The Knot and Macy's present Elements of Style, your guide to pulling off every facet of your wedding—from your look to your registry—with effortless style. Visit Macys.com to see how Macy's can be your one-stop wedding shop.