How to Add the Coloring Book Trend Into Your Wedding Day Details
Coloring books are all grown up and ready to make a bright statement in your wedding day décor.
by Carrie Anton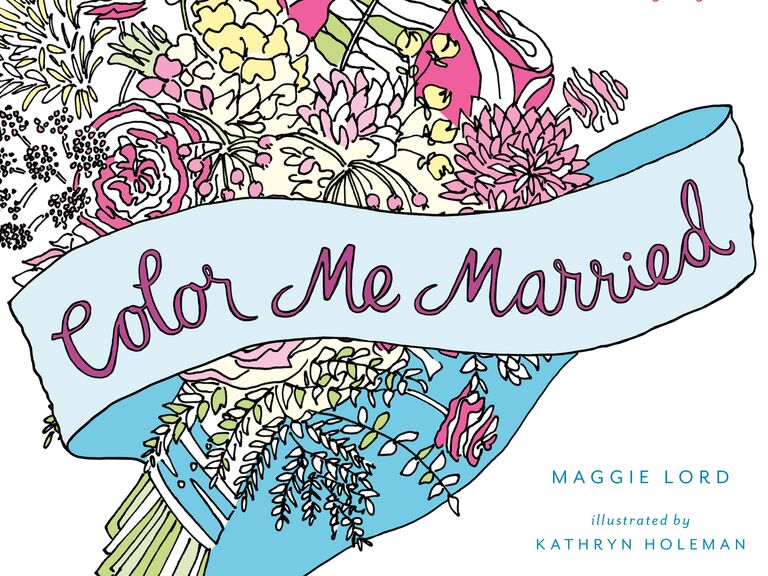 If you loved coloring books as a kid, then get your crayons and colored pencils ready! Coloring books are back and made just for adults. Too busy planning your wedding to take a break to color? Our round-up of creative ideas will show you how the coloring book trend and your wedding details are the perfect marriage.

Save-the-Date Coloring Cards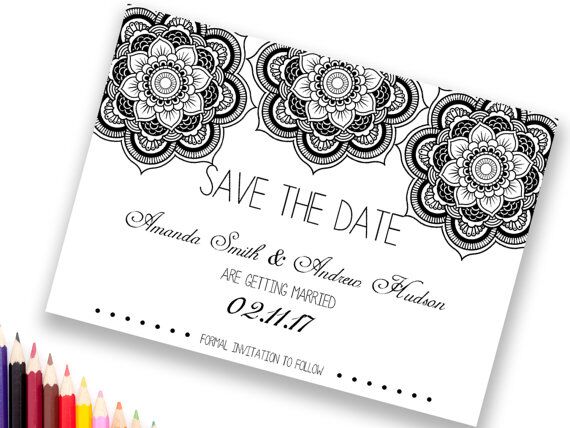 Give your guests the chance to be colorfully creative with your save-the-dates—you can even choose to include pencil crayons with these.
Wedsclusive Mandala coloring save-the-dates, $3 each, Etsy.com
Vino Palette
Given as gifts or served at your reception, color-in wine labels are a great way to add a personal touch to your wedding day vintage.
Color Yourself Calm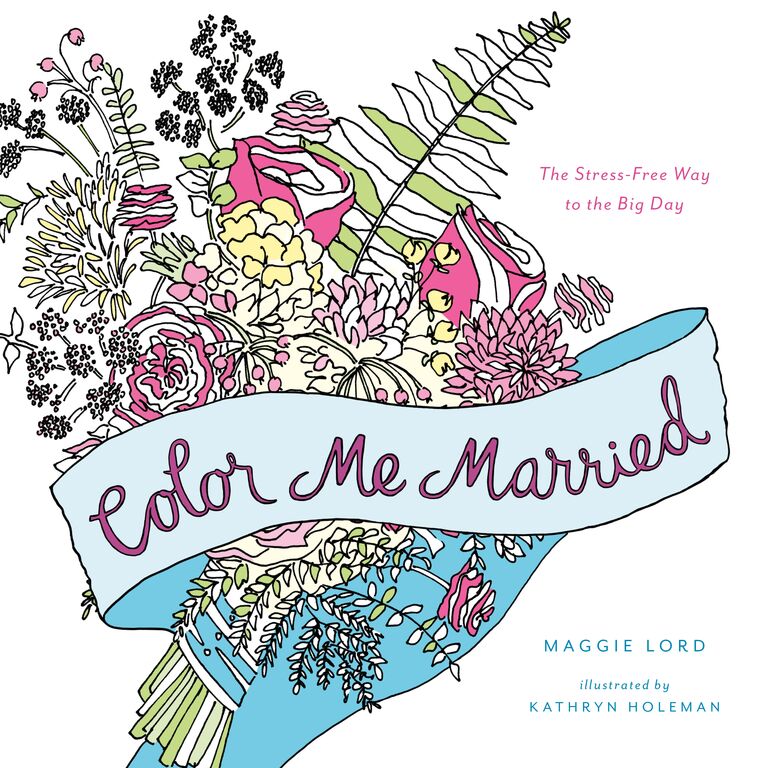 Face it: Wedding planning can be stressful stuff. While you might think a little downtime just isn't in the schedule, taking a bit of a break can actually help you be more productive. Grab some crayons and add some happy hues to this coloring book.
Color Me Married: The Stress-Free Way to the Big Day, $13, Amazon.com
Creative Programs
Keep your guests entertained with a color-in program to skip any unnecessary worrying about when your ceremony will start.
Colorful Gifts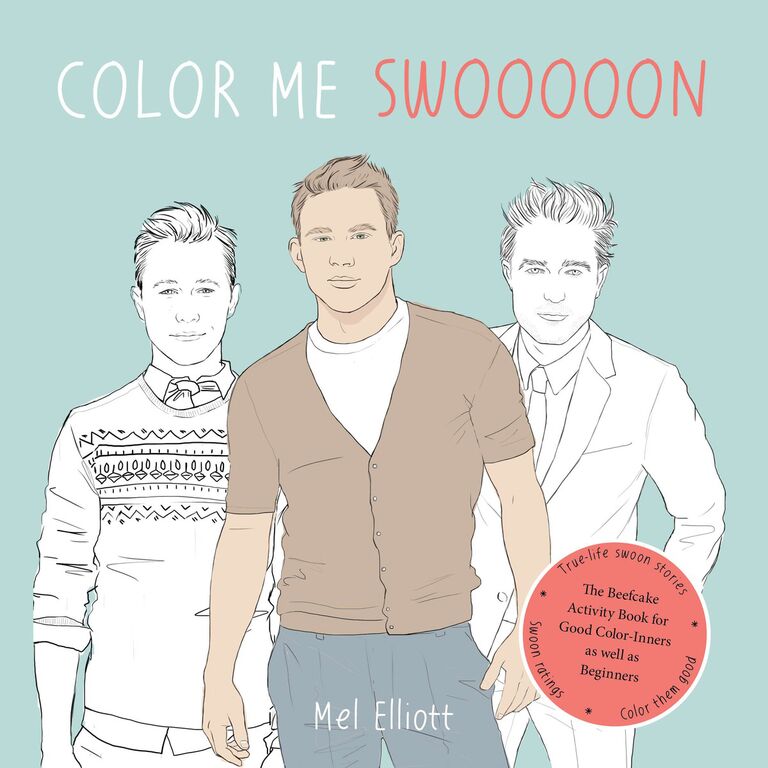 Been a bit of bridezilla lately? Make it up to the ladies standing by your side with adult coloring books that will make them laugh. This book happens to be one of our faves.
Color Me Swoon, The Beefcake Activity Book for Good Color-Inners As Well As Beginners, $9, Amazon.com
An Artful Guest Book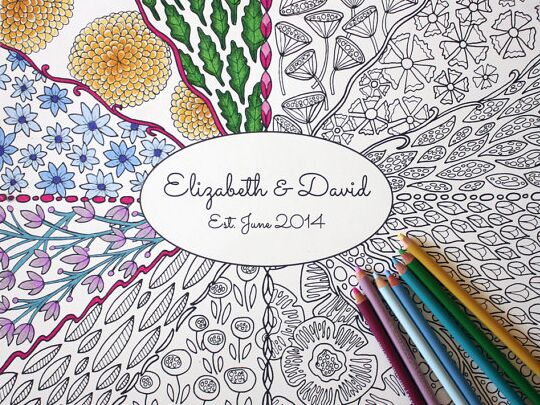 Instead of signing a guest book at your wedding, have guests color in a large picture for a memorable work of art to hang in your home.

Dirtsa Studio adult coloring poster, from $10, Etsy.com