Geodes Are Having a Moment—Here's How to Incorporate Them Into Your Wedding
This hot trend will have guests talking in the best possible way.
by Emma Baty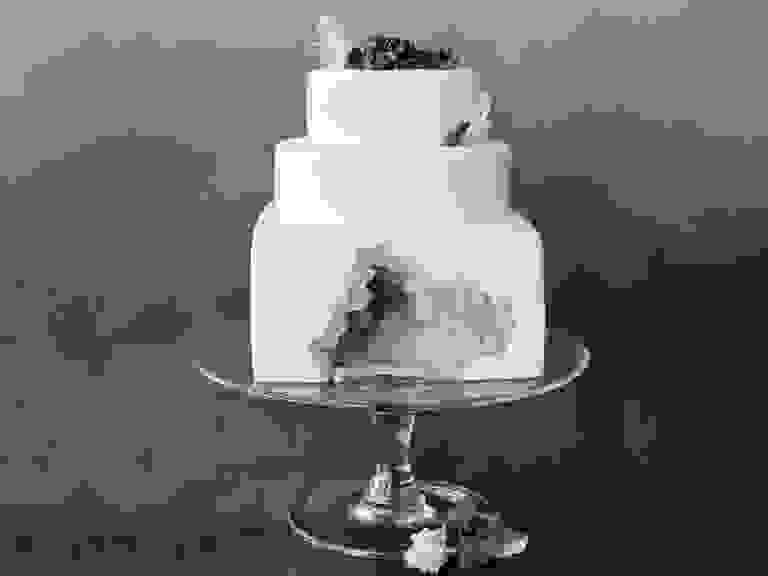 In case you haven't noticed, geodes are kind of a thing right now. Need some inspiration on how you can incorporate them into your wedding décor? Look no further. Whether you're planning a boho-chic bash or glamorous soiree, they'll add just the right amount of grandeur—incorporate as much or as little as you want.
Start With The Invitations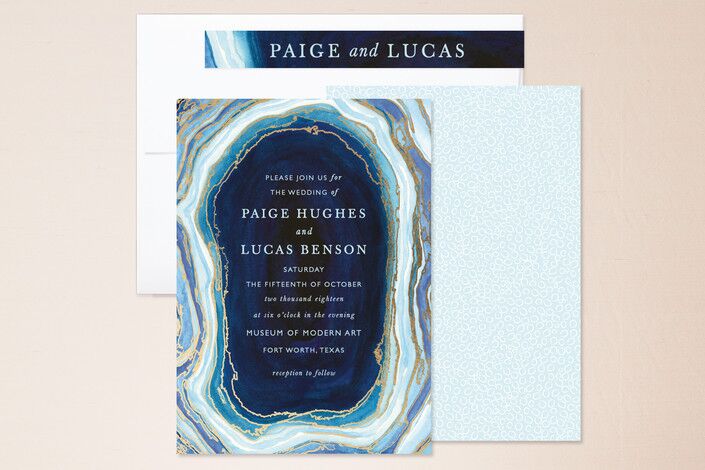 If you're going all-out geode, pick an invitation style that mimics the natural design of the rock as a way to introduce the theme to your guests without being too over the top. They'll get a taste of the décor and it leaves you with options to tie it all together at the reception.
Kaydi Bishop Gilt Agate invitations, $234 for 100, Minted.com
Give Guests a Backdrop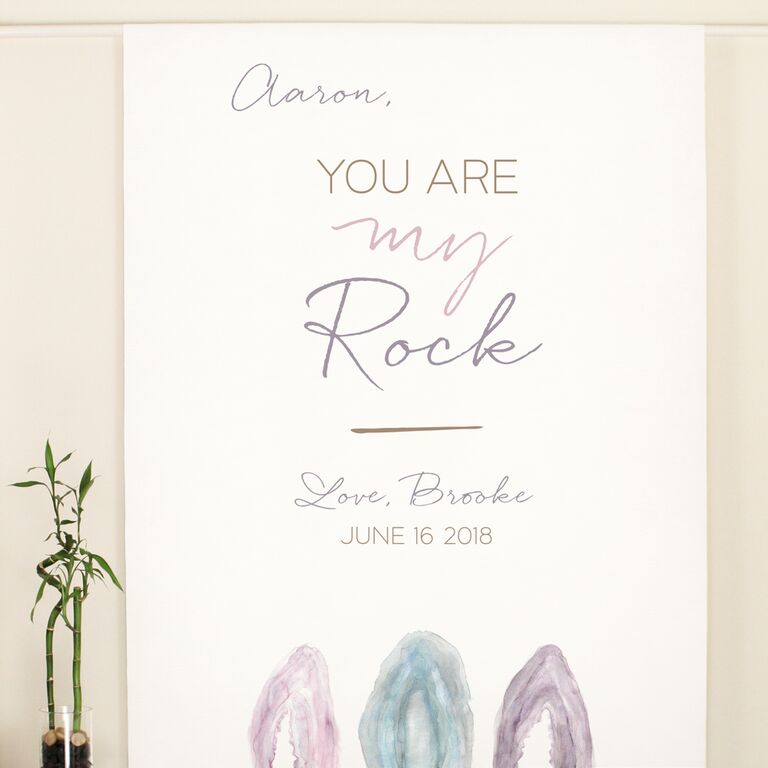 Everyone loves an Instagram-worthy backdrop, and this one will keep your guests snapping pics all night long. And who doesn't love wordplay?
Agate Allure photo backdrop, $230, TheKnotShop.com
Number Your Tables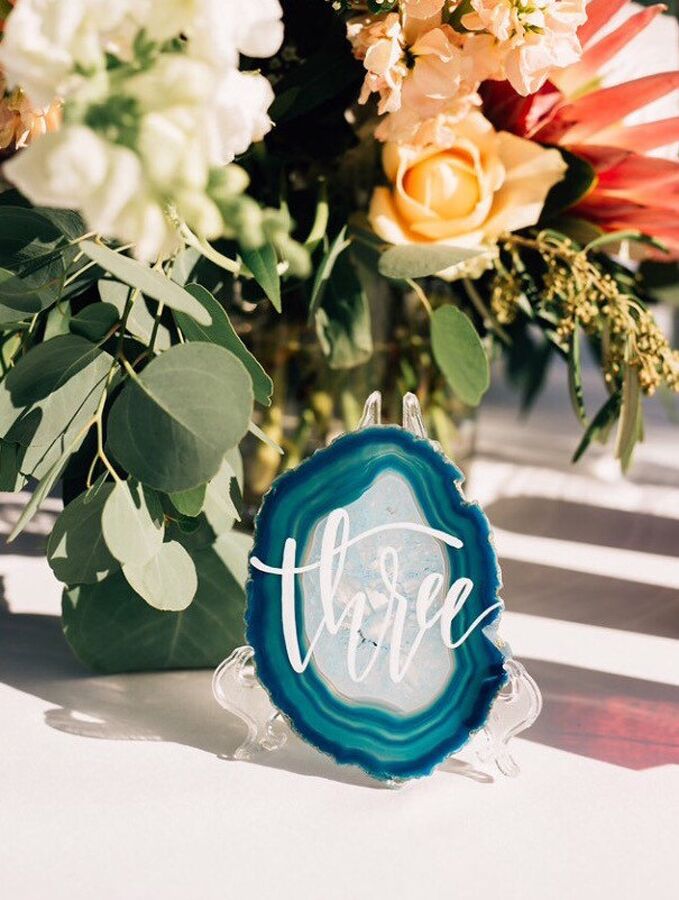 Table numbers are the right time to splurge and use actual geodes as opposed to paper representations. Pick a color that matches your theme but is bright enough to stand out against the table linens.
FoxandSparrowDesign Agate table numbers, $12 per stone, Etsy.com
Dress Up Your Table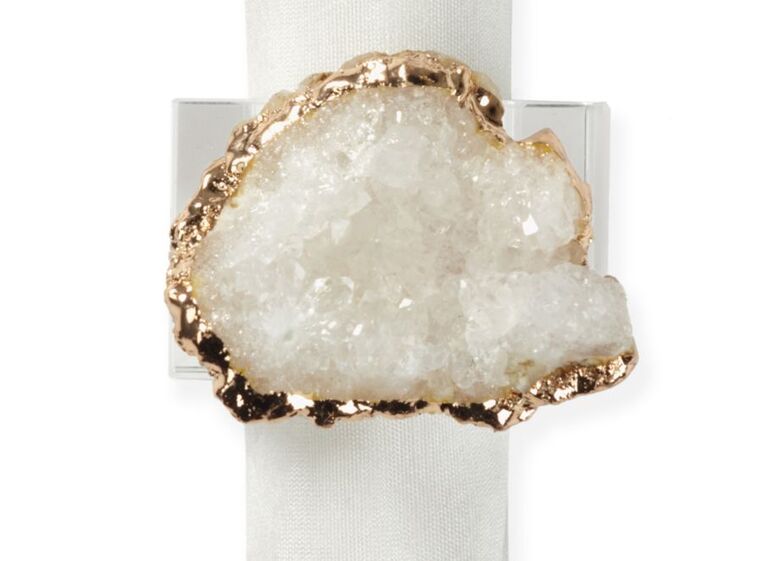 Geode napkin rings add a natural touch to place settings, and the juxtaposition between the raw rock and soft linens make for an interesting design moment.
ZGallerie Geode napkin rings, $68 for 4, ZGallerie.com

Collect Your Cards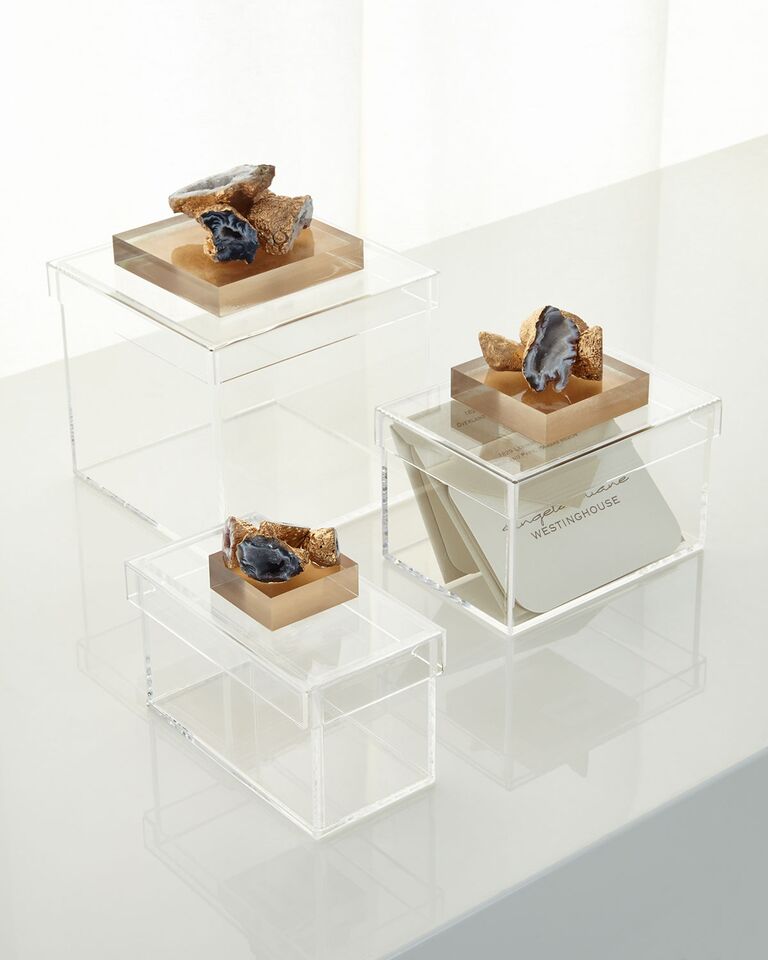 Finding an appropriate place to have your guests leave cards can be tricky. These boxes have a chic presentation to them, so they're sure to elevate the style of any gift table.
Neiman Marcus Geode storage box, from $100, NeimanMarcus.com
Inspire Your Centerpieces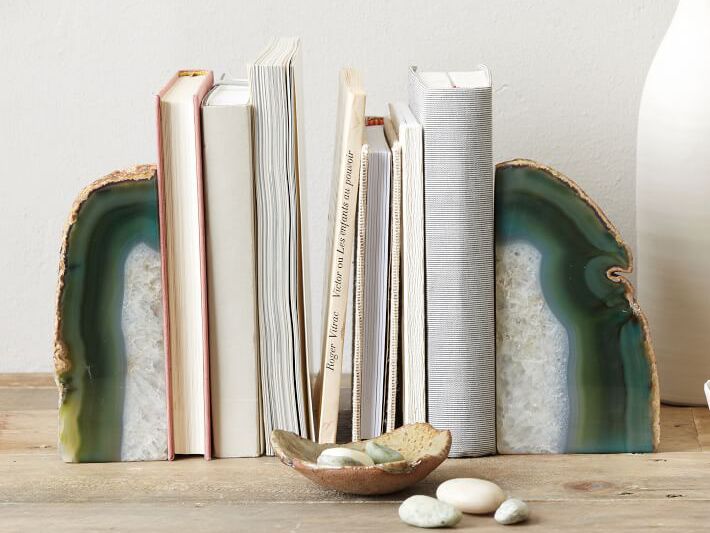 If you're going for a vintage feel, grab your favorite books and add geode bookends to create unique centerpieces. And you can reuse them in your own home after the party.
West Elm Agate bookend, $44 for set of 2, WestElm.com

Accent Any wall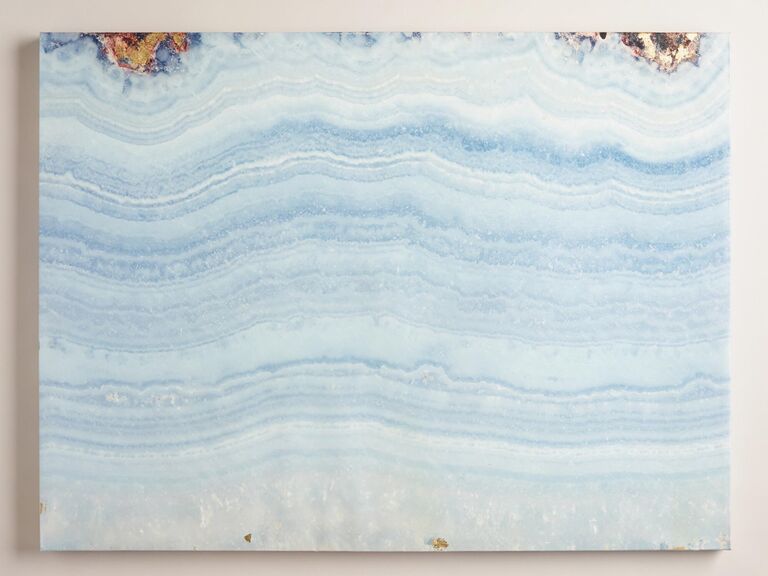 If you're looking for a statement piece to use in your ceremony and reception, go with some wall art. A painting behind the altar will add some color to your first-kiss pictures, and it can be repurposed later at the reception. Think: super-fab cocktail bar décor.

World Market Blue Agate wall art, $100, WorldMarket.com
Find an Edible Favor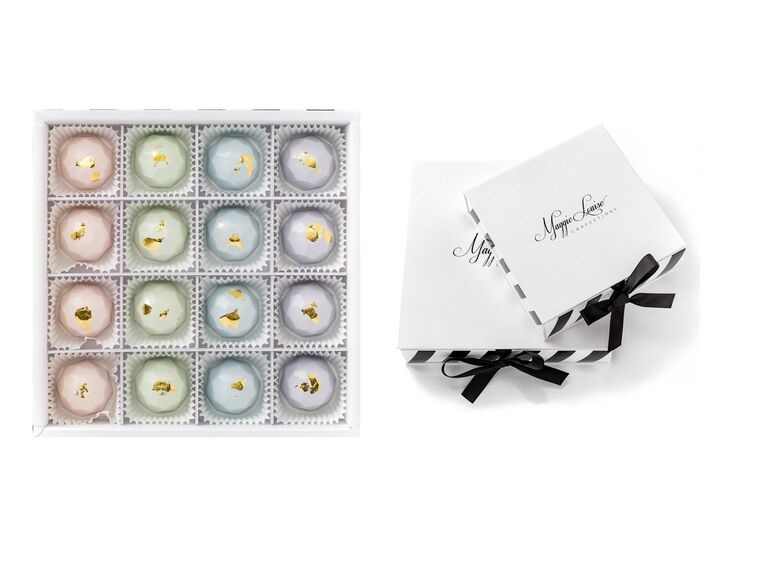 Sending your guests home with chocolate is a great way to say thank-you, and when it matches the reception décor it's even better. (Bonus: How cute would these look styled on each guest's place setting?)
Maggie Louise Confections Chocolate Jewel candies, $4 for 1 piece, MaggieLouiseConfections.com