Geodes Are Having a Moment—Here's How to Incorporate Them Into Your Wedding
This hot trend will have guests talking in the best possible way.
by Emma Baty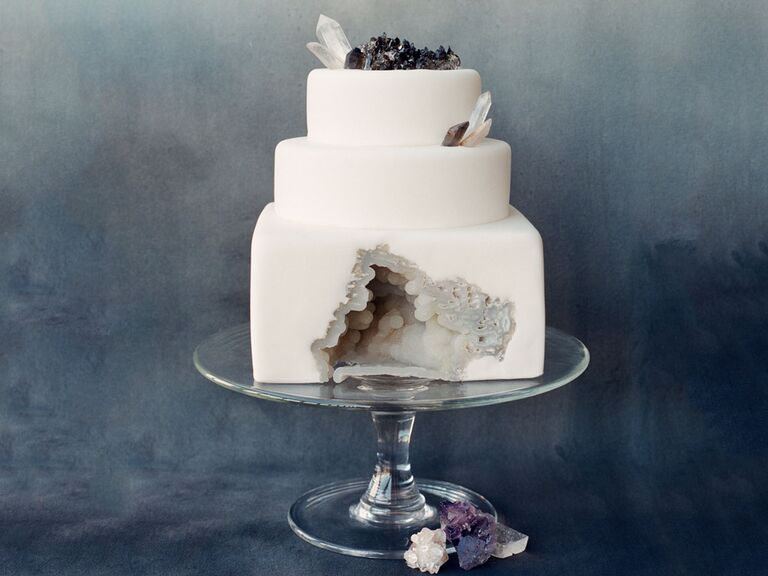 In case you haven't noticed, geodes are kind of a thing right now. Need some inspiration on how you can incorporate them into your wedding décor? Look no further. Whether you're planning a boho-chic bash or glamorous soiree, they'll add just the right amount of grandeur—incorporate as much or as little as you want.
Start With The Invitations

Inspire Your Centerpieces