16 Single-Tier Wedding Cakes That'll Make You Rethink Layers
One-layer cakes don't have to be plain and boring—and we've got the proof.
We know it's traditonal to see a towering masterpiece of tiers at a wedding reception, and it's safe to say multilayered wedding cakes won't be going out of style anytime soon. But you certainly don't need one. Not big into cake? Having a small, intimate wedding? Trying to impress your crowd with a sweet finale or include the timeless cake-cutting tradition without blowing your budget? A petite—or not-so-petite—single-tier cake could be just what you're looking for. These pared-down beauties are also an impressive dessert option for other wedding events like showers and rehearsals. And the best part about them? Your options for toppers and toppings are endless—fanciful buttercream rosettes, personalized cake toppers and statement blossoms (both handmade and fresh) and help this seemingly unassuming treat take center stage on any dessert table. From playful to preppy to utterly romantic, these 16 confections are so gorgeous and tasty they can pack a sweet punch with only one tier.
1. White Cake With Gold Polka Dots
From: A Whimsical, Woodland Wedding At A Private Lakefront Estate In Meredith, New Hampshire
2. Bold Strips With Glittery Gold Accents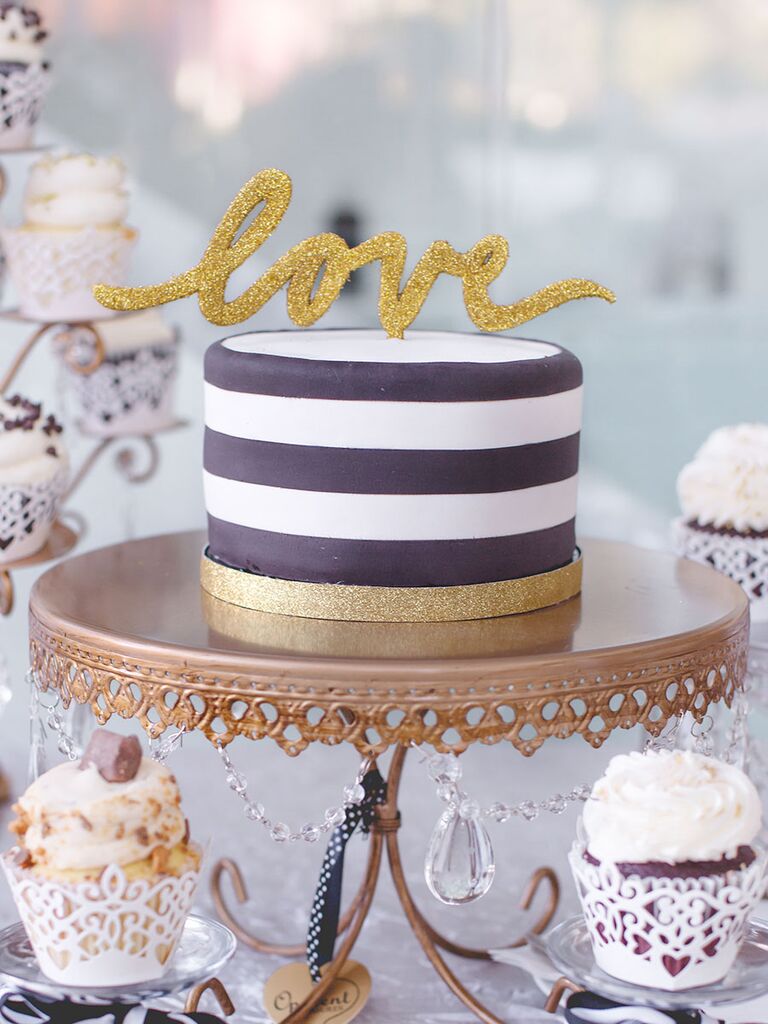 From: A Modern, Kate Spade-Inspired Wedding at Clayton on the Park in Scottsdale, Arizona
3. Contemporary Brushtrokes
From: A Bohemian Backyard Wedding At A Private Residence In Franklin, New Hampshire
4. Rustic and Naked Cake With Festive Toppers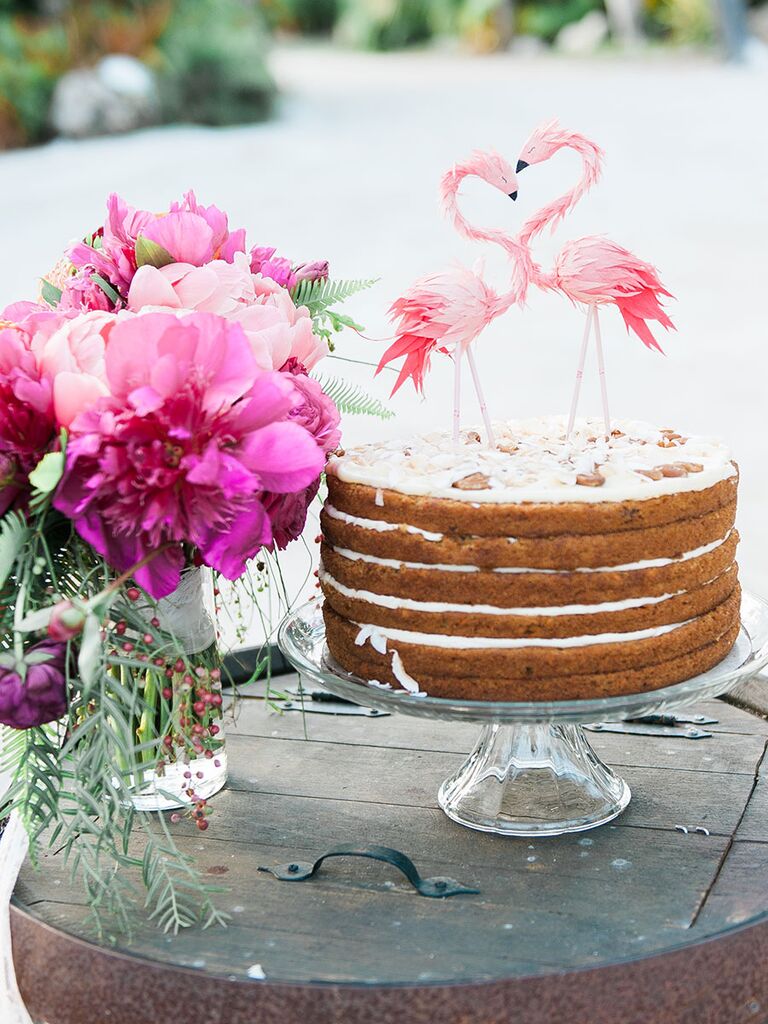 From: A Beach Destination Wedding At The Caribbean Resort In Islamorada, Florid
5. Clean White Cake With 2-D Fondant Florals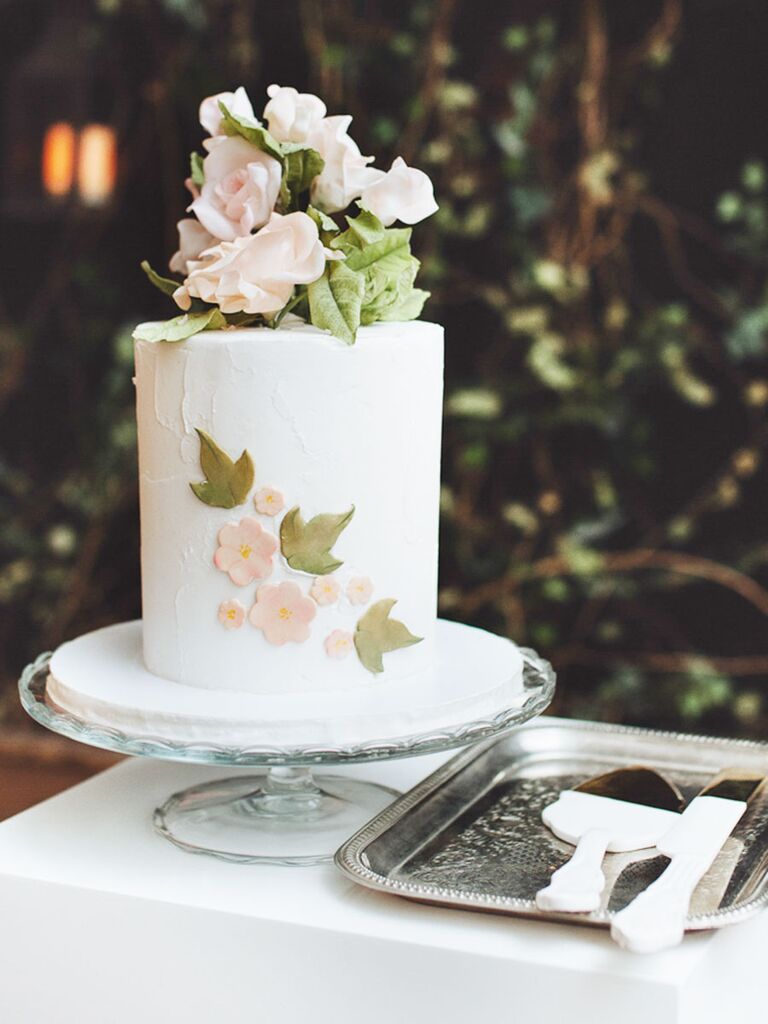 From: A Whimsical Garden-Inspired Wedding at the NoMad Hotel in New York, New York
6. Romantic White Drip Cake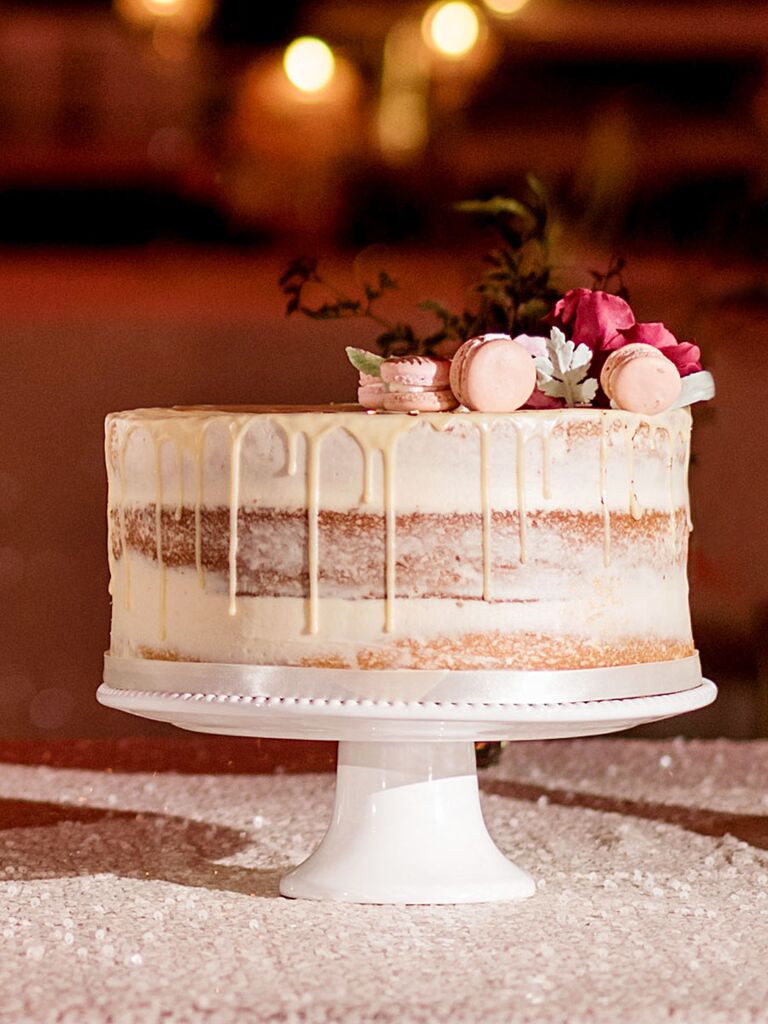 From: A Sophisticated Glam Wedding At The Grand Hall At Union Station In St. Louis, Missouri
7. Assorted Pastel Buttercream Tiers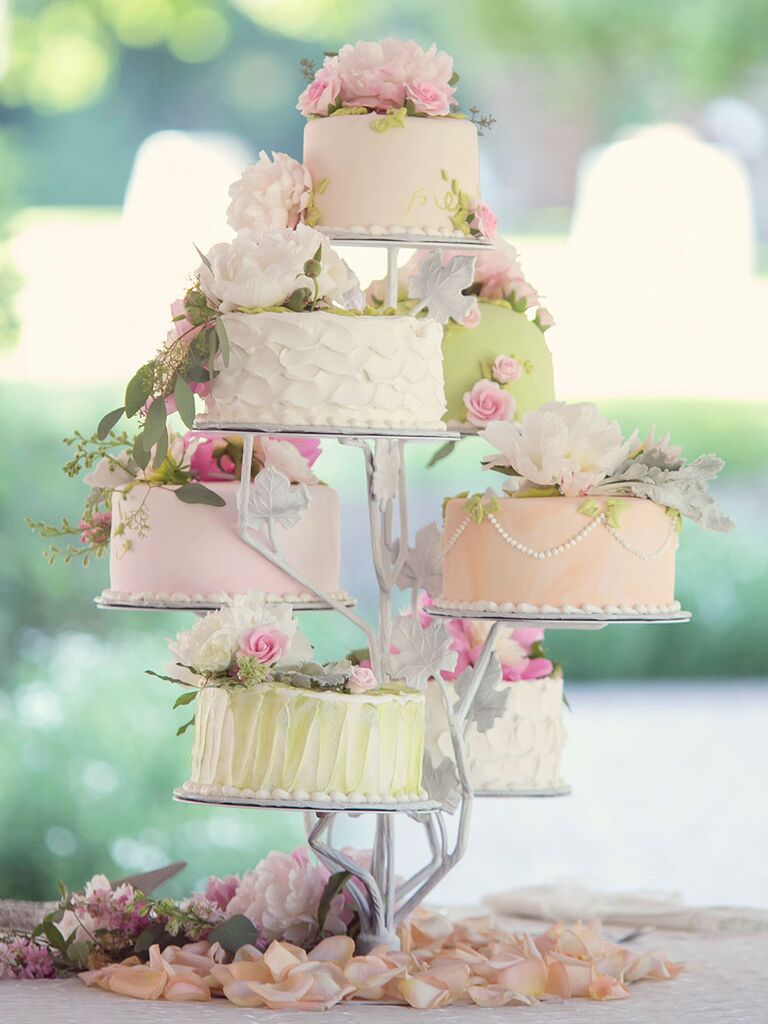 From: A Romantic Garden Wedding At Meadow Brook Hall In Rochester Hills, Michigan
8. Personalized, Textured Coconut Cake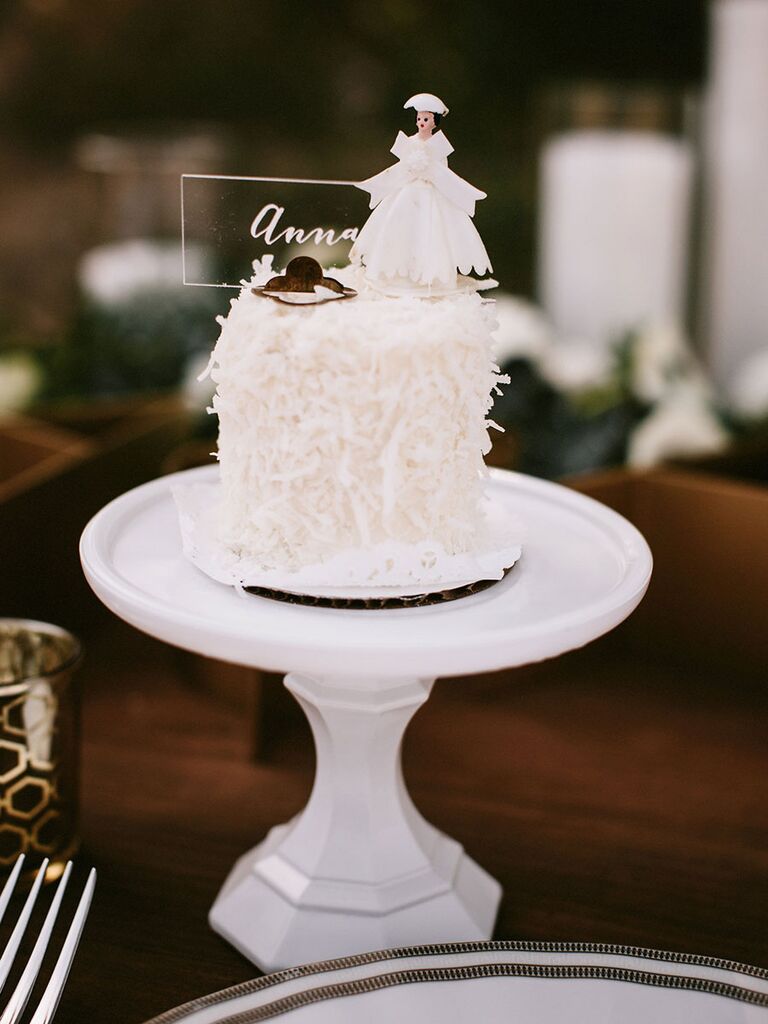 From: A Glam Desert Wedding at Frederick Loewe Estate in Palm Springs, California
9. Indulgent Berry Drip Cake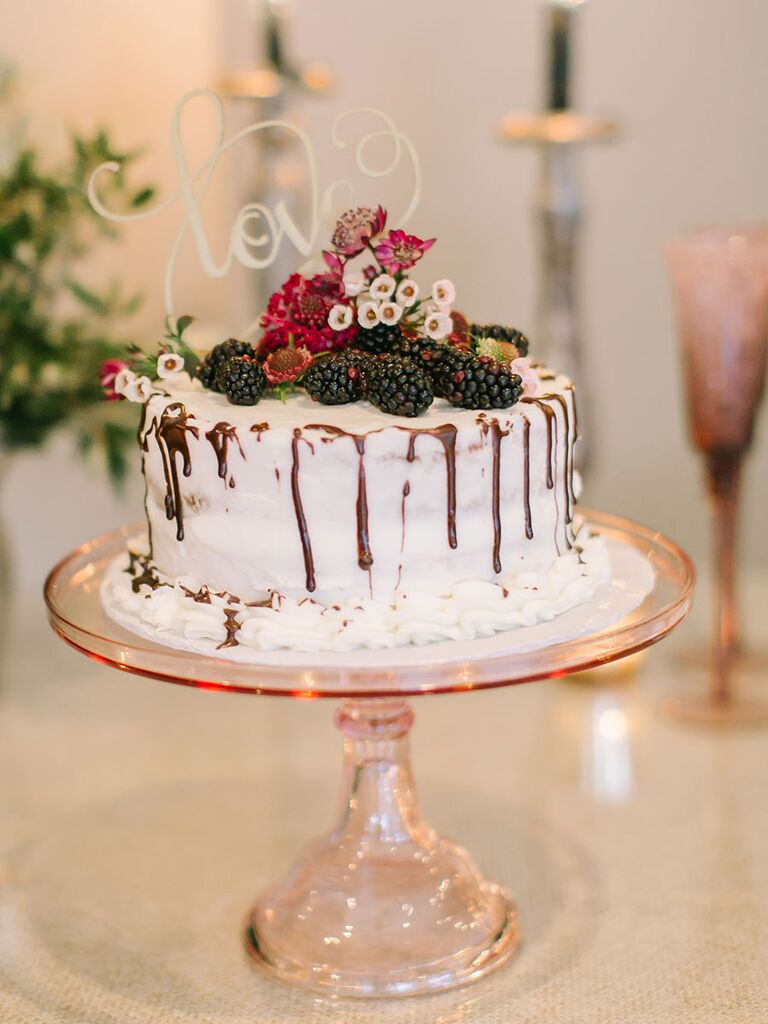 From: A Whimsical Autumn Wedding at Lord Thompson Manor in Thompson, Connecticut
10. Confetti Cake With Pink Roses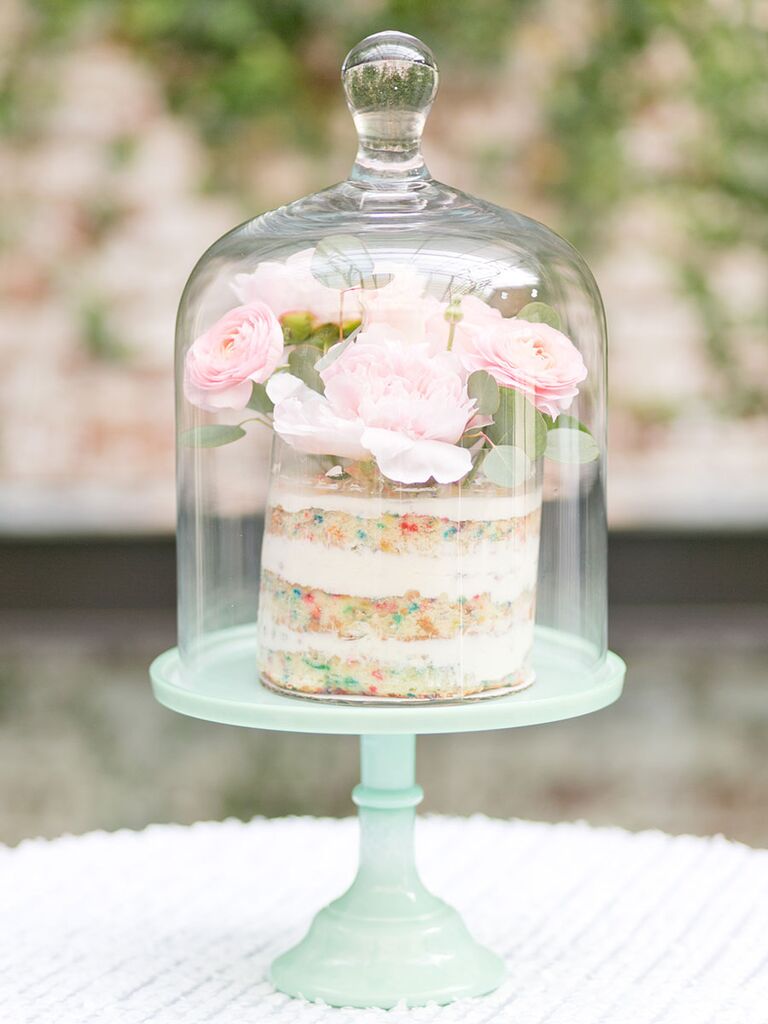 From: An Industrial-Chic Garden Wedding At The Foundry In Long Island City, New York
11. Rustic Half-Naked Cake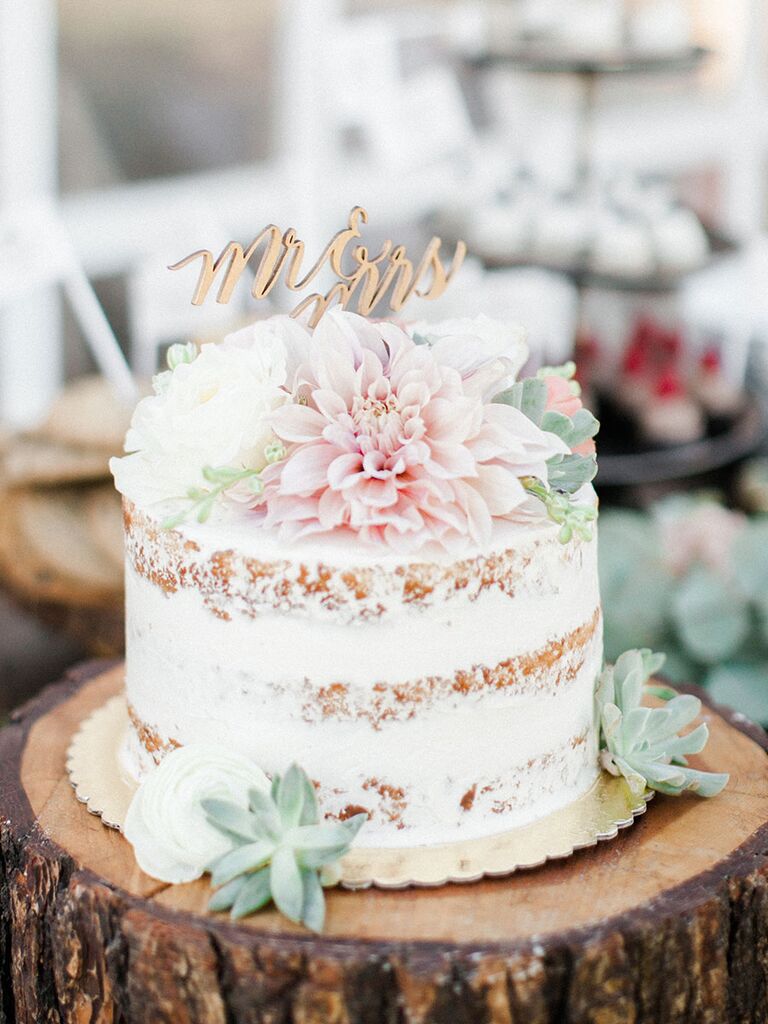 From: A Romantic Outdoor Wedding At Wind Mountain Ranch In Stevenson, Washingto
12. Pastel, Ruffled Buttercream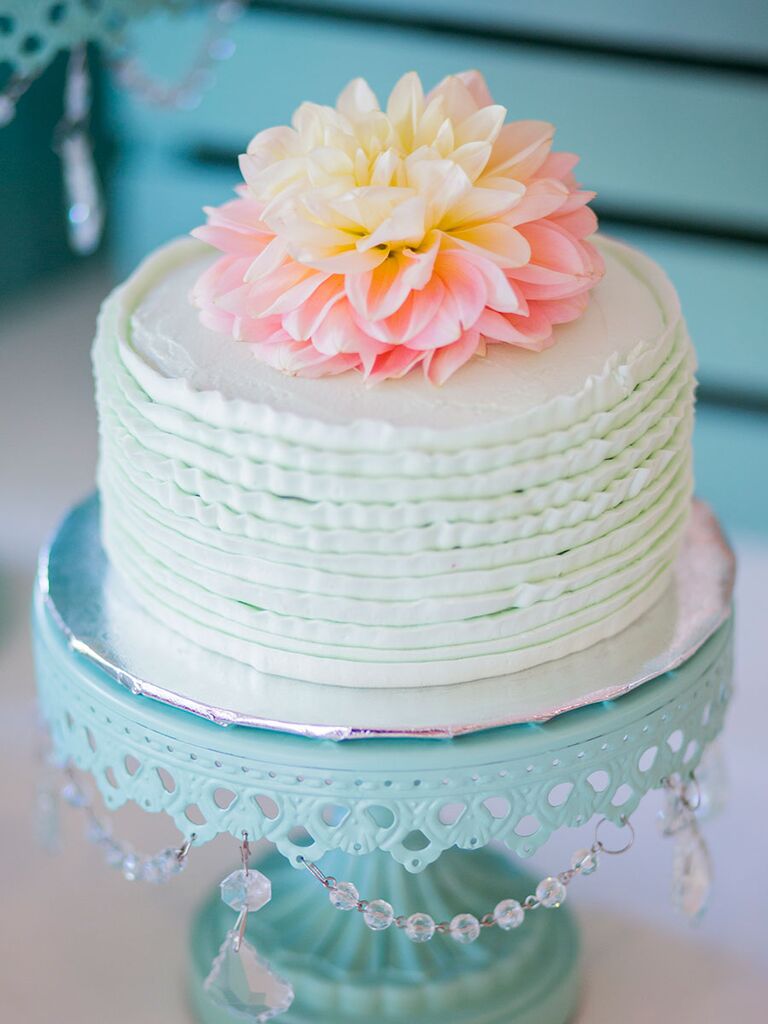 From: A Simple, Colorful Wedding At Rincon Events Beach Club In Carpinteria, California
13. Chocolatey S'Mores Cake With a Playful Topper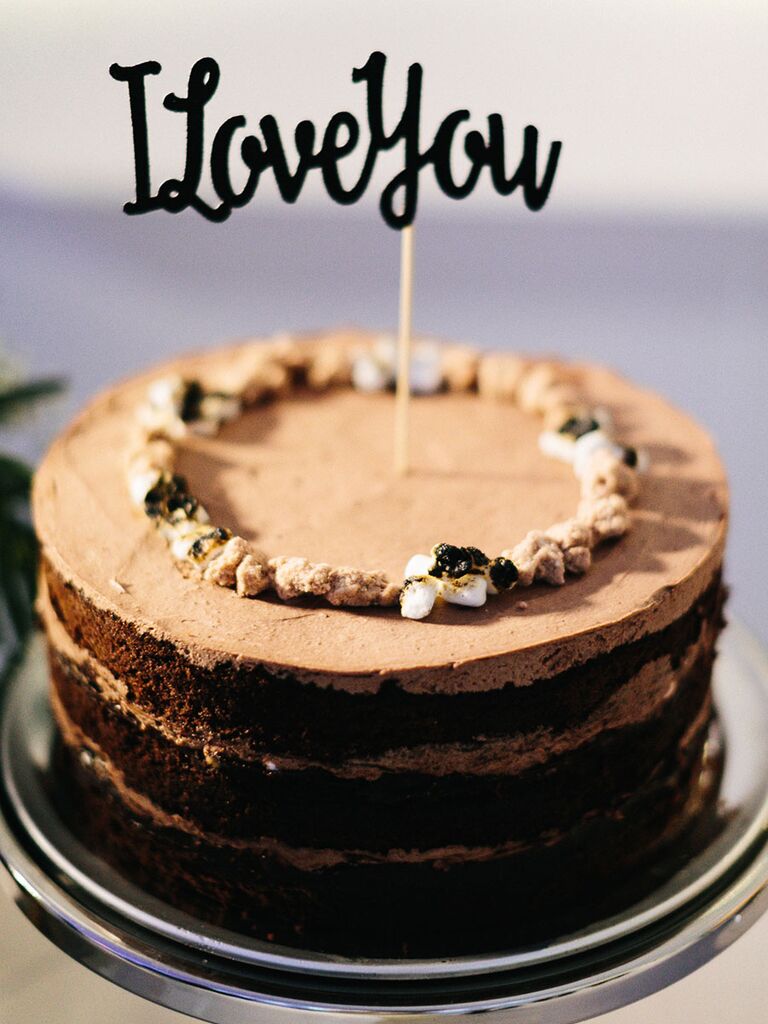 From: A Movie-Themed Wedding At The Museum Of The Moving Image In Long Island City, New York
14. Statement Fondant Flowers
From: A Whimsical, Rustic Wedding At Archeo In Toronto, Ontario
15. Decadent Caramel Drip Cake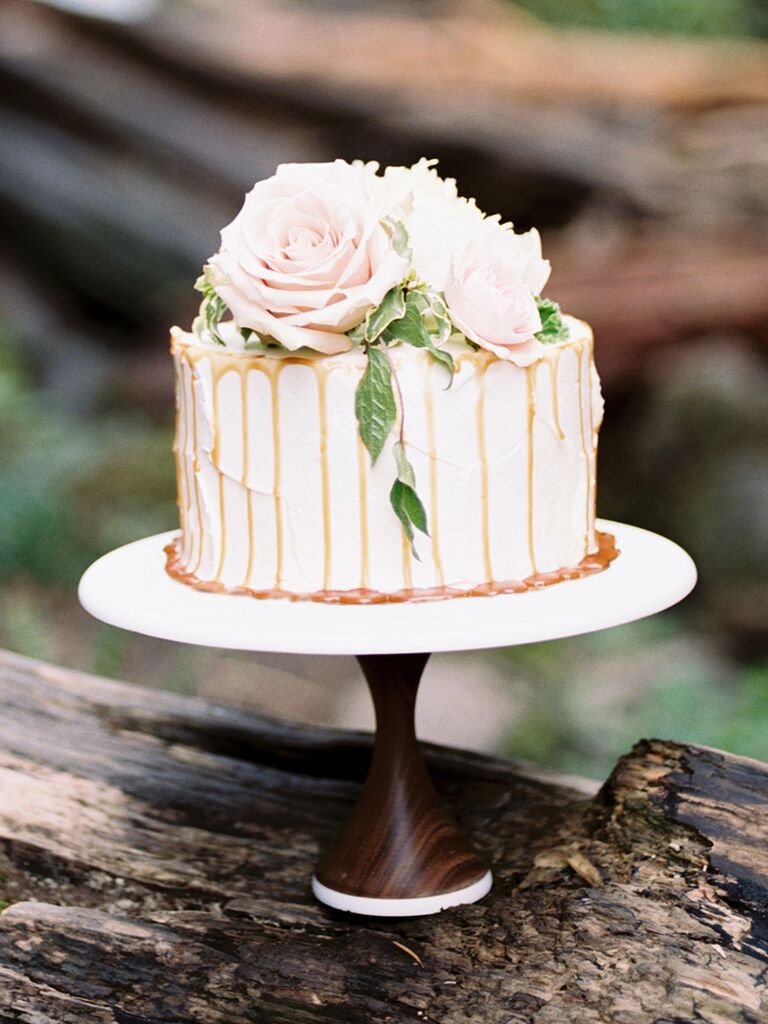 From: A Romantic Waterfall Elopement At Wahclella Falls, Oregon
16. Champagne Buttercream Rosettes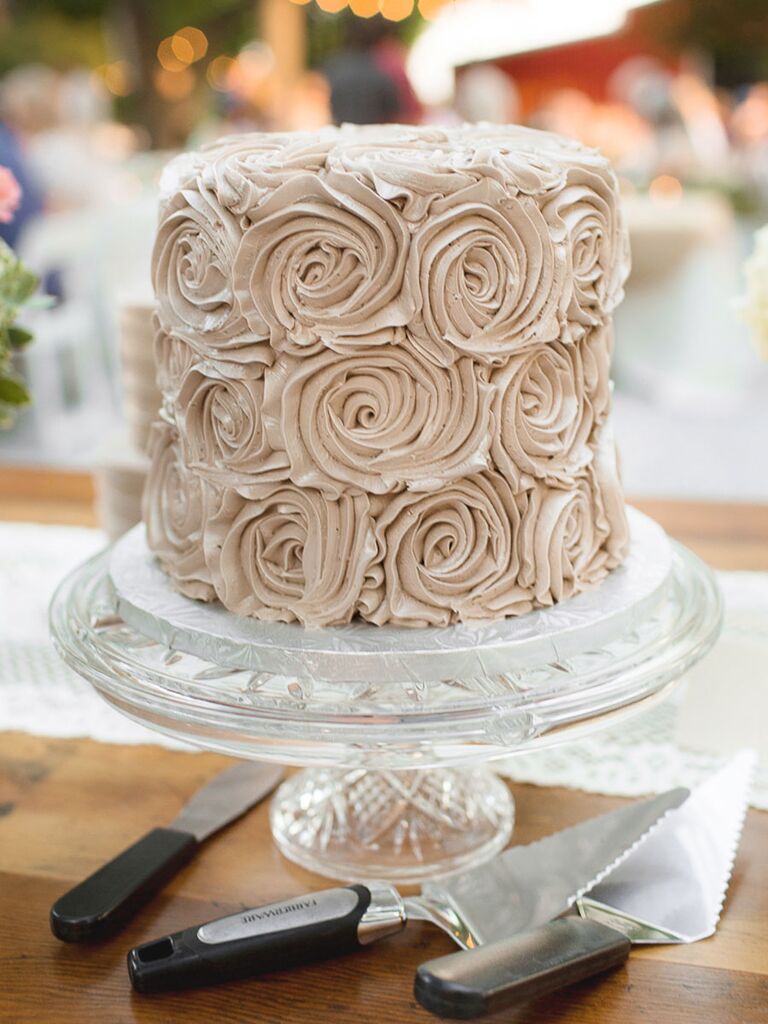 From: A Vintage Farm Wedding At A Private Residence In Fayetteville, Arkansas