Attention Romantics: We Just Found Your Wedding Theme
We're seeing stars.
by Andrea Fowler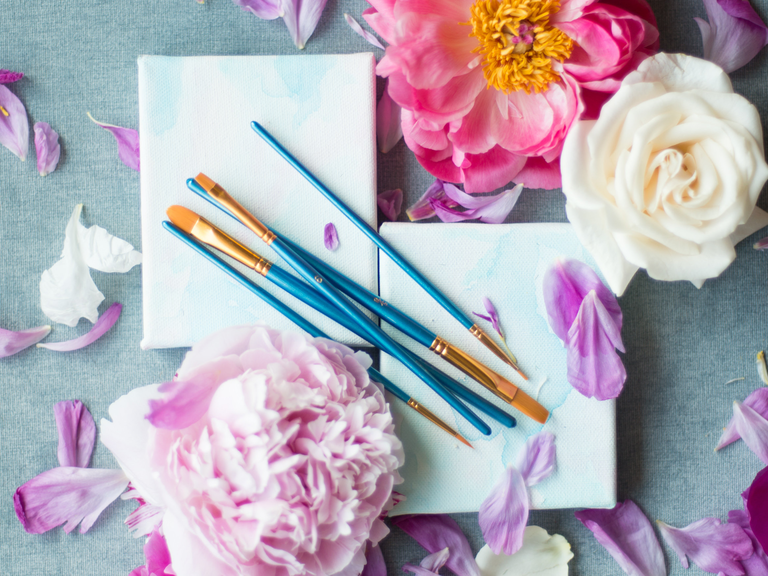 If you're having trouble coming up with a wedding theme, you're not alone. It can be a creative struggle to settle on that perfect combination of color palette, stylistic detailing and ambience. The good news is, a theme can be as direct as The Great Gatsby or a mix-and-match combination of a few of your favorite things. The more personalized, the better. Which is exactly why we love this romantic styled shoot by Hylah White Special Events. The idea behind the theme was an artistic approach to infusing Vincent van Gogh's The Starry Night with Claude Monet's Water Lilies paintings. In other words, it's perfect for romantic art buffs.
The event was brought to life at Ebell in Long Beach, California, with whimsical watercolor details, creative uplighting (and mood lighting!), lush florals and playful splashes of color.